Etude House x Hershey's Collection
Etude House just announced that it will be launching two new eyeshadow palettes, lip tints and eyeshadow brushes each in collaboration with Hershey's. The new collection will be available in Etude House boutiques from 1 February, just in time for Valentine's Day.  
Eyeshadow palettes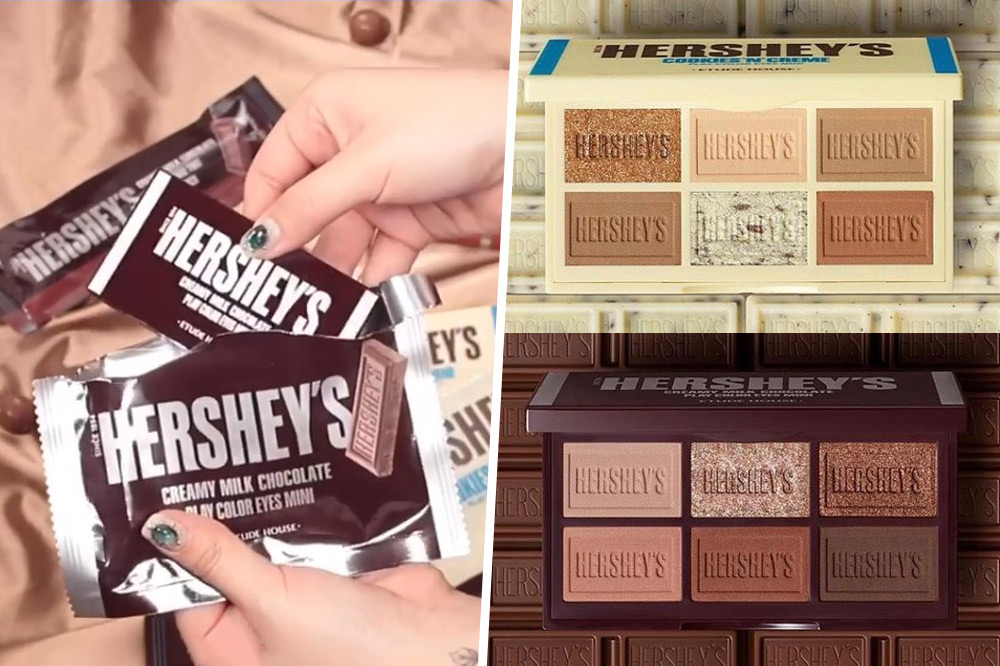 Source, Source
The Creamy Milk Chocolate and Cookies 'N' Crème Play Color Eyes Mini palettes bear an uncanny resemblance to actual chocolate bars. They even come packaged in a foil-lined plastic wrapper inspired by the real deal. The palettes feature a mix of earthy and neutral tones, in both matte and shimmery finishes.
Create a 'cut-crease' look with the Creamy Milk Chocolate palette by deepening the crease of your lids using the dark brown shade and highlighting the centre with the shimmery rose gold shade. 
Alternatively, apply the terracotta shade from the Cookies 'N' Crème palette lightly over your lids and highlight the inner corner of your eyes with the cream-coloured shimmer shade for a more muted look.
Also read:
Hermès Launches New Makeup Line, Rouge Hermès, With 24 Lipstick Shades Inspired By The Birkin Bag
Powder Rouge Tints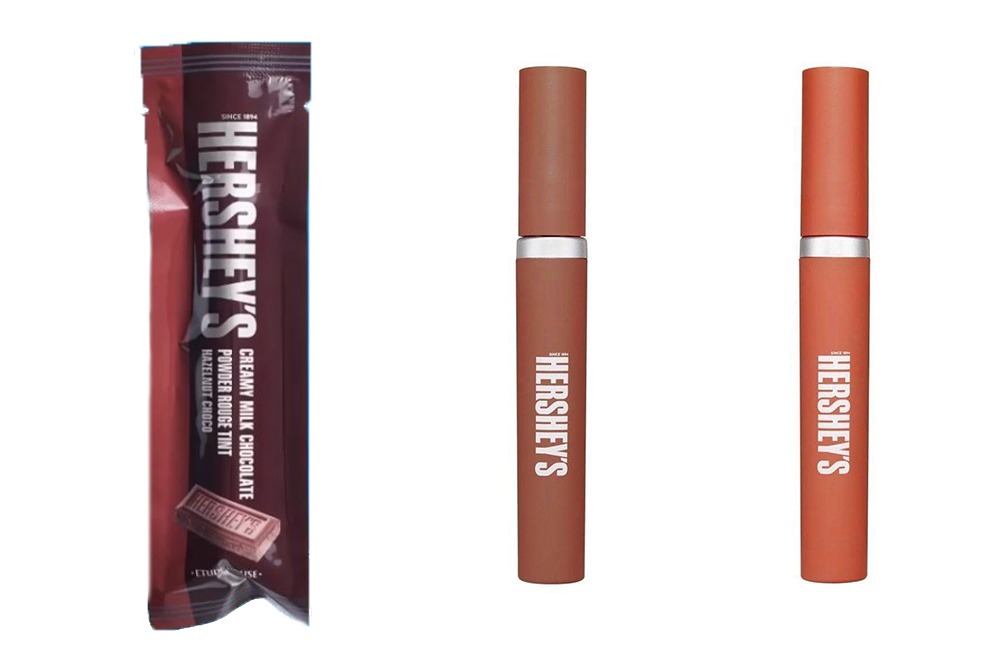 Source, Source
Available in two shades—Almond Choco and Hazelnut Choco, a terracotta and chocolatey-brown shade respectively—the velvety tints have a semi-matte finish.
Similarly, these products come in a packaging that could easily pass off as a Hershey's chocolate bar, with an easy-tear notch. Go for the darker shade to achieve a '90s-inspired lip, or the lighter one for that subtle modern K-girl flush. 
Eyeshadow brushes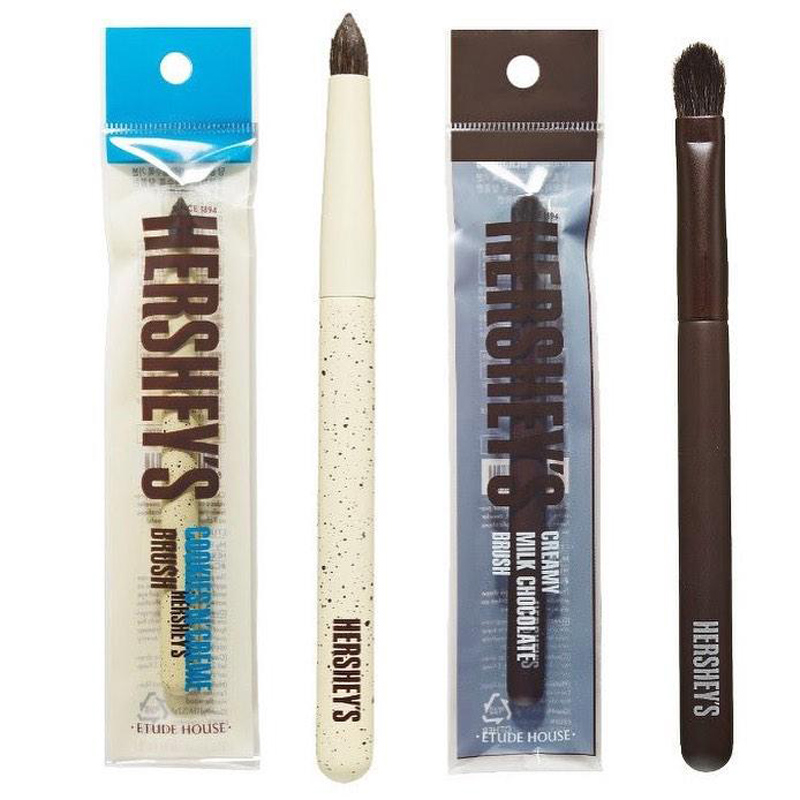 Source
While the packaging of the eyeshadow brushes don't necessarily scream 'chocolate' this time round, the brushes themselves do. 
The first brush—in a silky chocolate-brown—has a rounder tip, suitable for blending base shades on your lids. The second, a white brush with specks of black resembling cookie bits, has a pointed tip for doing detailing work.
Glow Up This Valentine's Day With The New Etude House x Hershey's Collection
The Etude House x Hershey's collection will be available in Etude House stores in Singapore come 1 February.
Check Etude House's Instagram page out to stay in the loop!
Also read:
New Starbucks Valentine's Day Tumblers And Mugs Can Help You Impress Your Super Practical Bae