Starbucks Valentine's Day Collection
Valentine's Day is around the corner, and Starbucks has just announced the launch of the new Blueberry Dark Mocha Frappuccino to celebrate it. The drink will be available come 29 January, and a whole range of Starbucks Valentine's Day merchandise, including new cards, will be on the shelves from 20 January.
Cold Cups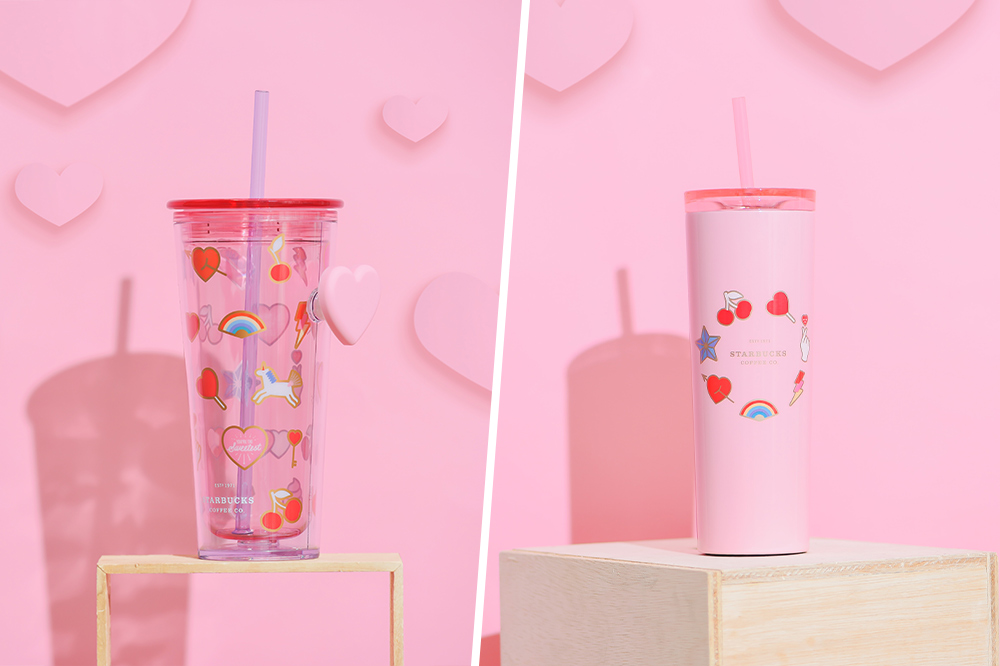 Here's a look at the merch. A total of two cold cups will be released. The first one is a transparent plastic cup with unicorns, rainbows and cherries plastered all over, while the second is a stainless steel cup with a minimalist pastel pink design.
Left to right:
16oz clear cold cup ($22.90)
16oz stainless steel cold cup ($36.90)
Bottles & Tumblers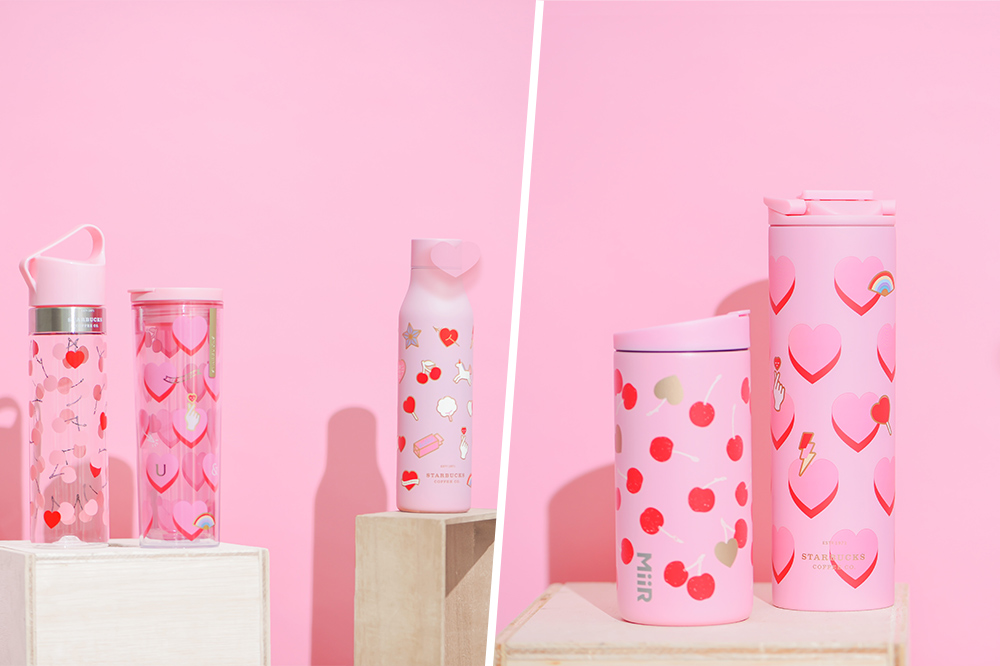 Prices start from $26.90, and you can choose between 3 tumblers and 2 bottles, in a variety of designs. If you prefer the transparent aesthetic, opt for the clear bottle or tumbler. If you prefer something more hardy, consider getting the stainless steel bottle or tumblers instead. 
Left to right:
20oz clear bottle ($29.90)
16oz tumbler ($26.90)
13oz stainless steel bottle ($36.90)
12oz stainless steel tumbler ($39.90)
16oz stainless steel tumbler ($45.90)
Also read:
BTS x Starbucks Korea Collab Has Limited-Edition Starry Purple Merch & An Exclusive Menu
Mugs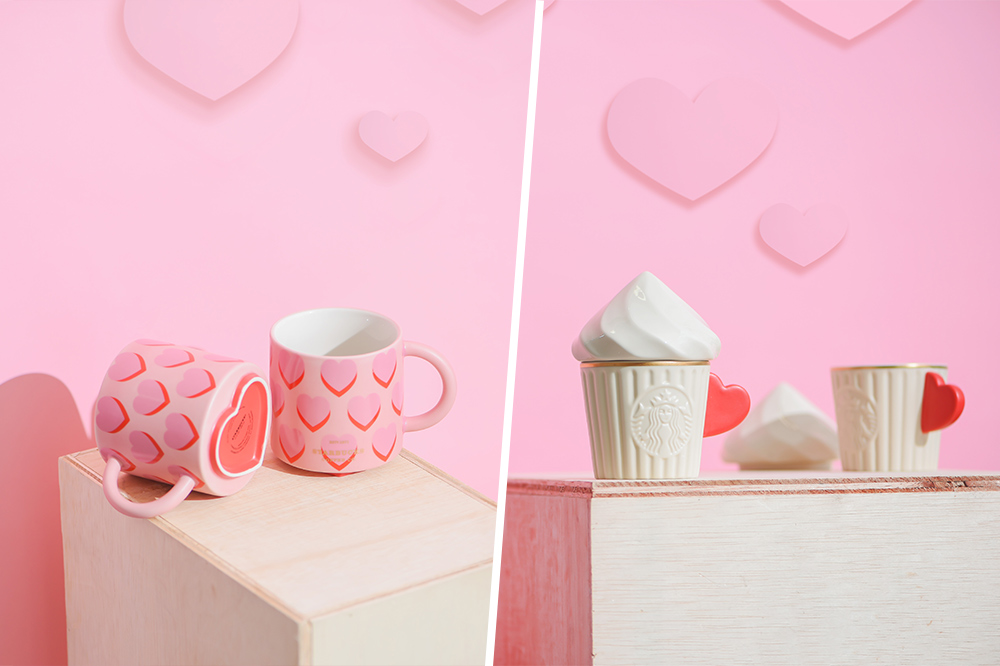 Available at selected stores, the pastel pink Hearts Mug boasts a similar heart motif with a unique heart-shaped base. Alternatively, you can go for the Cupcake Heart Mug for that extra cutesy design. This adorable set comes with a lid fashioned to resemble cupcake icing.
Left to right:
12oz Hearts Mug ($24.90)
3oz Cupcake Heart Mug ($24.90)
Heart Cards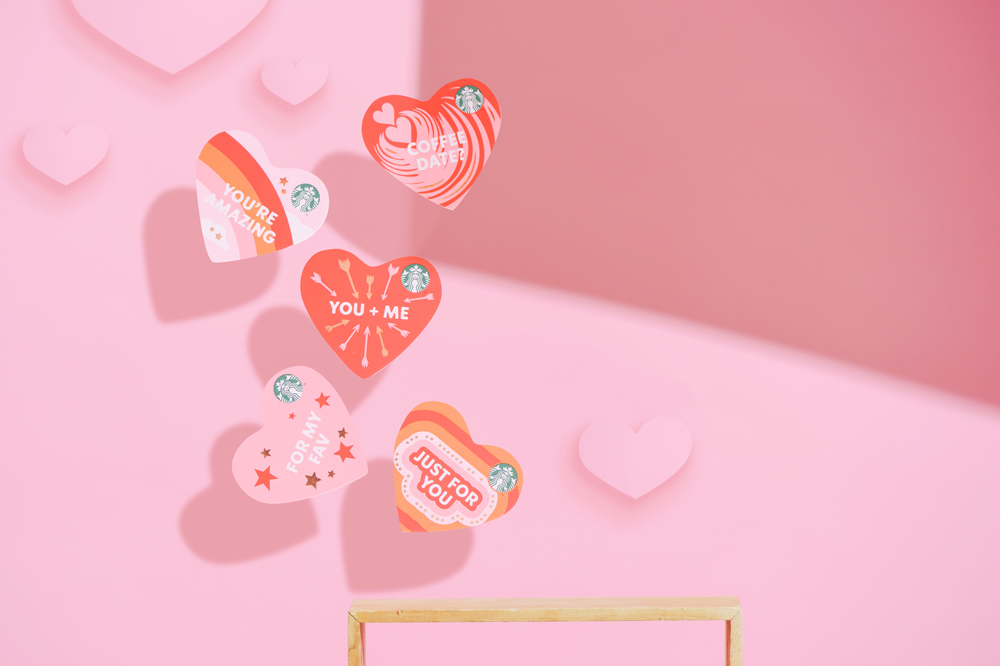 One thing many people look forward to is the collection of Starbucks' seasonal cards. This Valentine's Day, there will be a total of 5 designs: "You + Me", "For My Fav", "Just For You", "Coffee Date" and "You're Amazing" will be released, and make wonderful V Day gifts. 
Blueberry Dark Mocha Frappuccino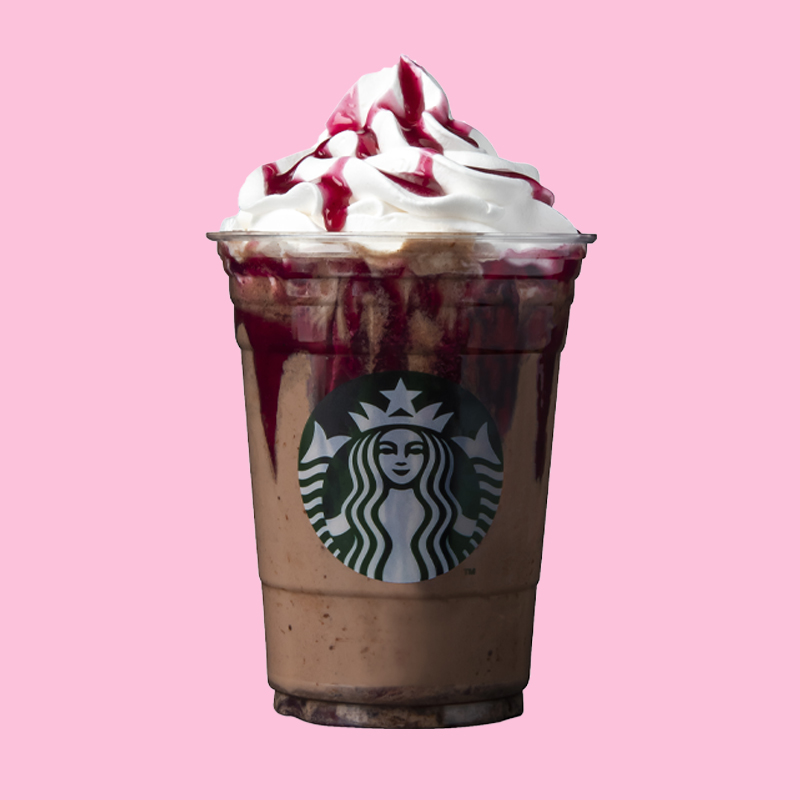 Valentine's Day means indulging in chocolates. Going at $8.20 for a tall cup, this Blueberry Dark Mocha Frappuccino has a sweet blend of blueberries and Dark Mocha, and is topped off with whipped cream. Looks like bae isn't the only one that's gonna give you a sugar rush. 
This drink will be available from 29 January. 
Share The Love With Starbucks' New Valentine's Day Drink & Merchandise
You can now lay your hands on the new limited edition Starbucks Valentine's Day merch to hold your daily cuppa or the new Blueberry Dark Mocha Frappuccino. Check out Starbucks' website to find out which outlets carry the ones you fancy.
Also read:
Louis Vuitton's Huat Accessories Will Complete Both Your CNY & Valentine's Day Outfits
All images courtesy of Starbucks Singapore.