Express Facial Treatments in Singapore
If you're prone to stress-induced skin issues, you'll know just how tough it is to prevent blemishes, dry patches and panda eyes from forming. This is why we occasionally turn to the deft hands of a professional to solve our complexion woes.
For those who hustle day and night, however, you might be too strapped for time to even consider a pampering facial treatment. Well, with these express facials in the CBD area, you can enjoy a quick session during your lunch hour, and still have ample time to dig into a meal after.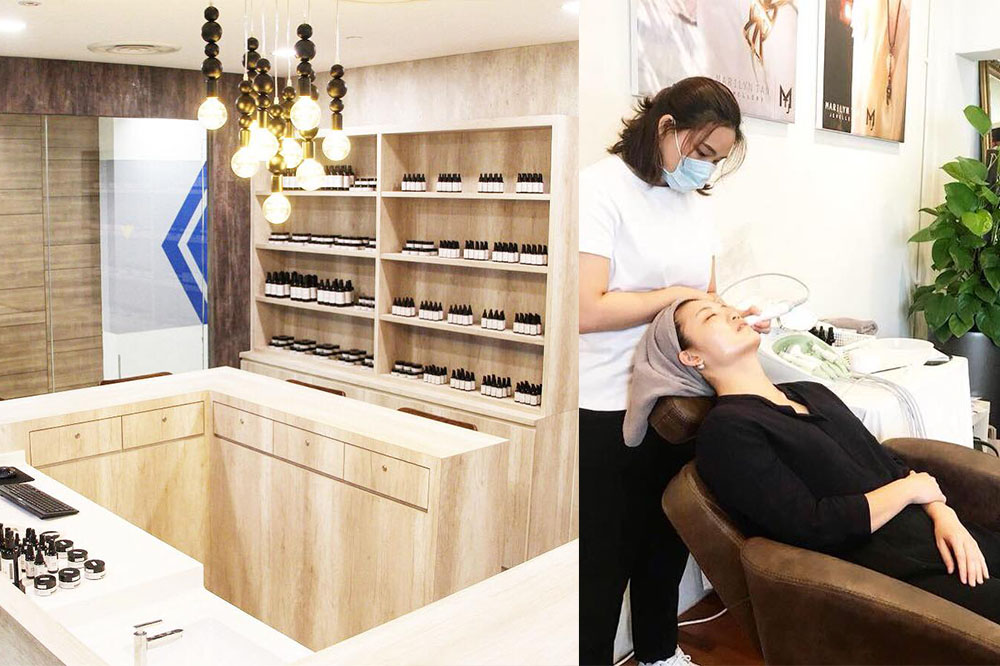 If you want to leave a glowing impression at a major upcoming event, opt for Sugar K Organic Peel Bar's Sugar K Oxygen Infusion treatment. It restores your skin's moisture barrier by delivering a shot of hydration using pure oxygen. Combined with Kew Organics' skincare concoctions, this 20-minute facial soothes and nourishes for fresh, radiant skin.
Duration: 20 minutes
Price: $68
Address: 6 Eu Tong Sen Street, #03-83, Clarke Quay Central, Singapore 059817
Booking: Call 6904 4161, WhatsApp 8809 0065, or fill in the contact form to make an appointment
Designed to repair damaged skin and stimulate collagen production in one sitting, Porcelain's antibacterial treatment is aptly named Pick Me Up. The facial utilises Porcelain's very own Skin Refiner to gently exfoliate the skin, prepping it for a custom-blended mask and LED light therapy.
There won't be any extractions involved in this facial, so don't worry about that dreaded post-treatment redness. All you'll notice is brighter, calmer skin and a relaxed state of mind.
Duration: 30 minutes
Price: $99
Address: 7 Wallich Street #01-02, Tanjong Pagar Centre, Singapore 078884 |
15 Cantonment Road, Singapore 089739
Booking: Call 6386 5388 (Wallich Street), 6227 9692 (Cantonment Road), or fill in the contact form to make an appointment
There are 3 steps to Face Shower Bar's signature Deep Cleanse Hydra Facial. Your skin will first be cleansed to wash away impurities. Then, a painless suction device will rid your skin of dead skin cells as it unclogs pores and blackheads. Finally, a soothing solution will be applied to calm irritated skin.
The treatment is suitable for all skin types, so even those with sensitive complexions can look forward to smoother, brighter skin right after.
Duration: 30 minutes
Price: $90
Address: One Raffles Link, #B1-17A, Citylink Mall, Singapore 039393
Booking: Make an appointment through Vaniday
Also read:
I Injected Skin-Coloured Pigment Into My Face To Get Clearer Skin: Semi-Permanent BB Cream Treatment Review
A non-invasive treatment, The Clifford Clinic's HydraFacial gives your pores a deep cleanse to remove congestion, blackheads and whiteheads. Loaded with antioxidants and hyaluronic acid, the formulas used will perk your skin up.
Most customers have likened the feeling of the treatment to "a cool paint brush" sweeping across their faces. Expect a relaxing shoulder massage to ease your senses too, so you'll step out of the clinic ready to take on the rest of the day.
Duration: 30 minutes
Price: $280
Address: 24 Raffles Place, #01-03, Clifford Centre, Singapore 048621
Booking: Call 6532 2400 or WhatsApp 8318 6332 to make an appointment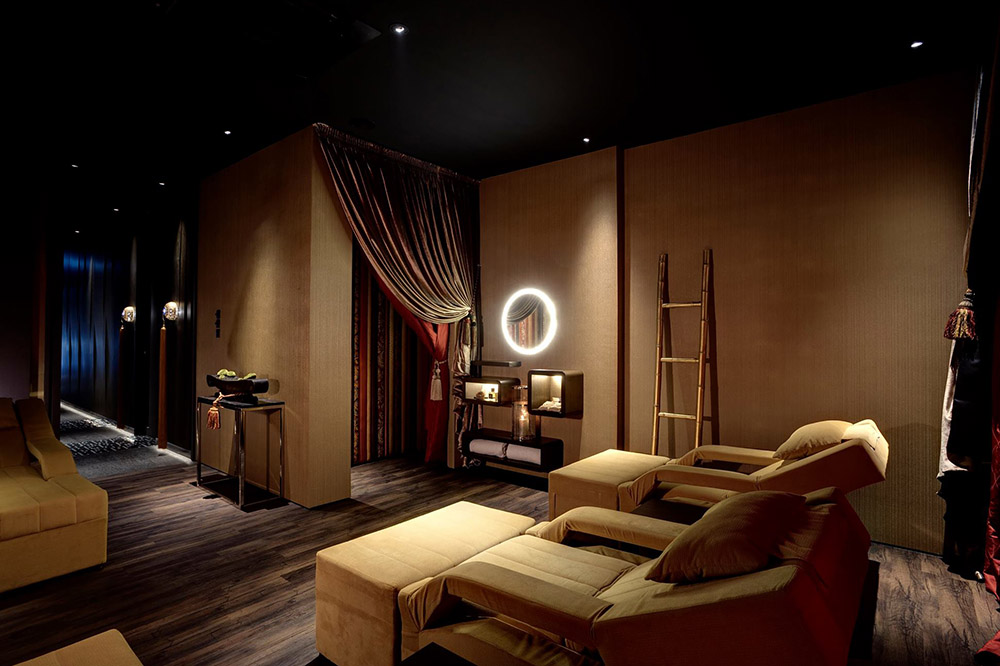 Though The Luxe House specialises in foot therapies, the spa also offers an effective Express Facial. The treatment features a quick cleanse, scrub and massage to promote blood circulation, and ends off with a luxurious mask to lock in the moisture.
Duration: 30 minutes
Price: $88
Address: 2 Bayfront Avenue, #B1-150 Galleria Level, The Shoppes at Marina Bay Sands, Singapore 018972
Booking: Call 6688 7247, 8683 6308, or email enquiry@theluxehouse.com to make an appointment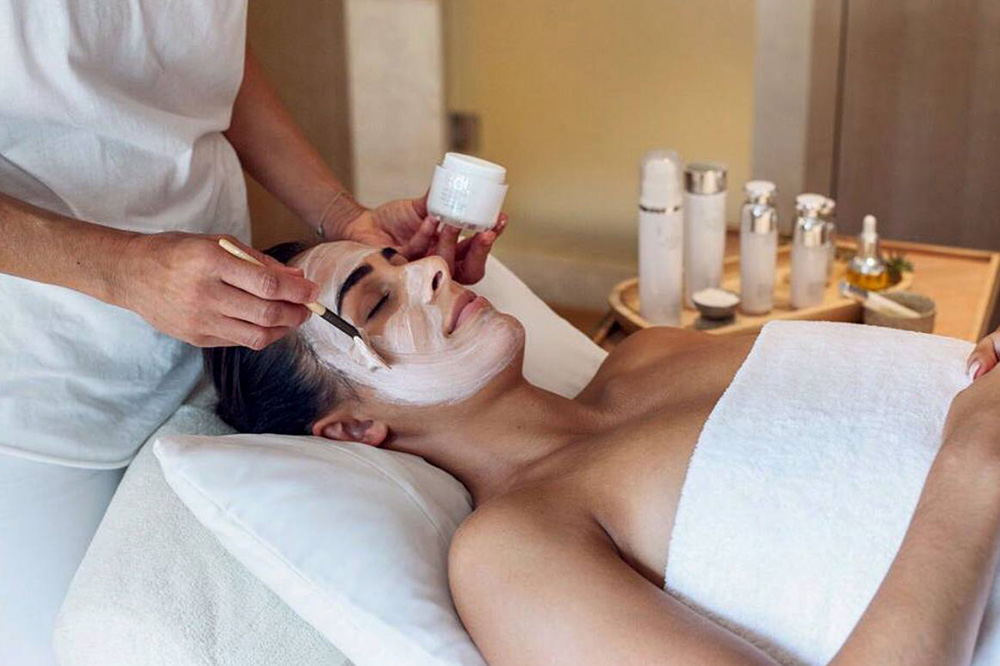 In half an hour, SkinFitness' Hydra Facial cleanses and exfoliates to remove grime and slough off dead skin cells for smaller, clearer pores. This helps to regulate sebum production, thereby preventing breakouts and a greasy mid-day shine.
After cleansing, the express facial replenishes vital nutrients such as antioxidants and peptides to support your skin health.
Duration: 30 minutes
Price: $99
Address: 1 Shenton Way, #01-03, One Shenton Way, Singapore 068803
Booking: Fill in the contact form to make an appointment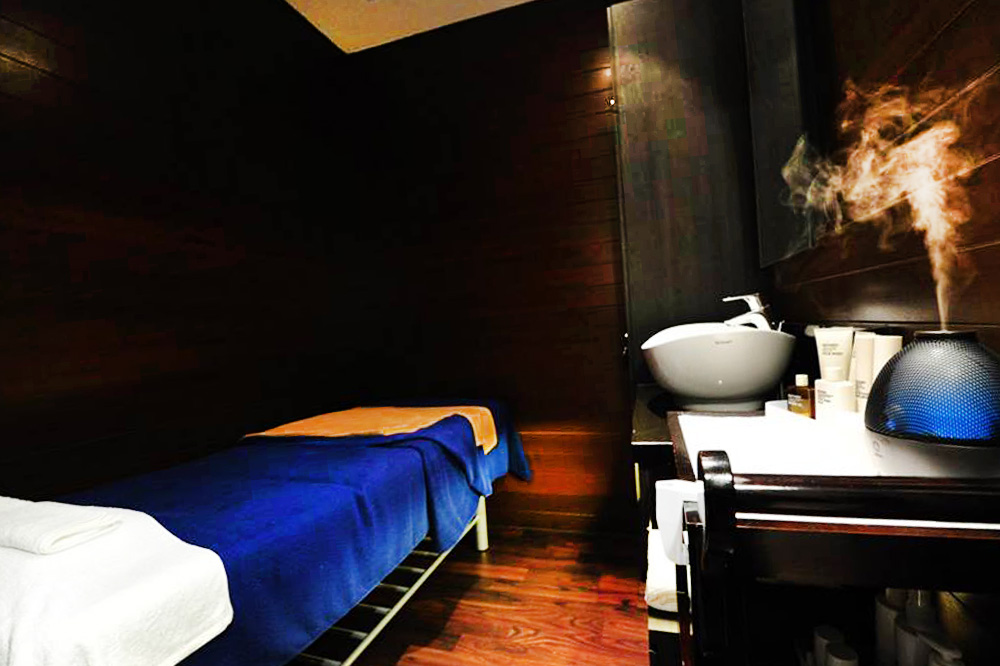 The skin around your eyes can be a telltale sign of ageing, so it deserves some attention too. This gentle treatment takes a page from Ayurveda as it stimulates marma points to nourish the sense organs and ease tension. It also incorporates eye exercises to drain puffiness, followed by a hydrating mask to lighten dark circles.
Duration: 30 to 45 minutes
Price: $128
Address: 75 Beach Road, Level 1 & 2, Fu Yuen Building, Singapore 189689
Booking: Call 6339 9238 or fill in the contact form to make an appointment
Express Facial Treatments in the CBD Area
With these express facials around the CBD area, making time to pamper your skin is much easier. If it's your first time visiting the spa, set aside 10 or 15 minutes to complete an evaluation form and a personal consultation with your therapist.
Also read:
Porcelain Origins: Smart Spa With IPL Facial Treatments, A Café And Retail Bar