Porcelain Origins Is Singapore's First Smart Spa
Self-care is integral to our wellness. Some of us may seek refuge chilling at Starbucks, while others splurge on a luxurious spa treatment to de-stress and detox when they feel worn out. Porcelain combines both activities within its latest boutique, Porcelain Origins.
You'll find a spa, café and retail area nestled within the 3,450 sq ft space, all equipped with advanced technology for a comprehensive experience. The high-tech store features a digital product retail bar with interactive screens, consultation rooms with touchscreen tabletops and "smart mirrors" that allow customers to order refreshments.
To complement the new boutique, Porcelain has re-launched its mobile app, allowing customers to view personalised information and profiles. You can book your appointments, get skincare advice, access customer service and purchase products through the app.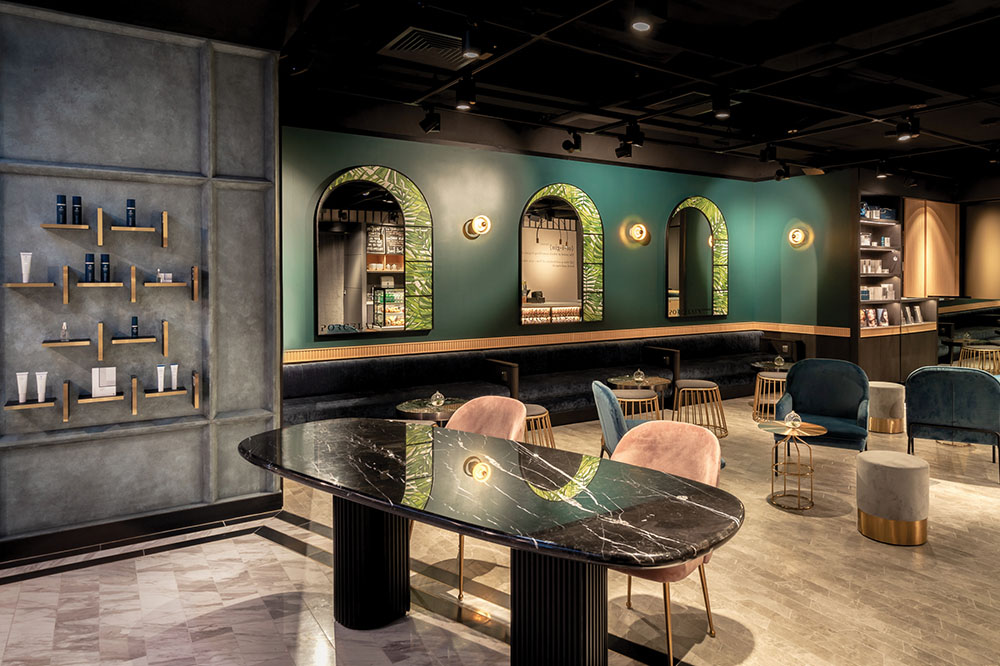 Conveniently located at Paragon, the concept spa is the local brand's fourth and largest outlet with a total of 14 treatment rooms. Inspired by shophouses in Singapore, the interiors are furnished with chic decor and LED lighting for a hint of futurism.
What the spa entails
Product Discovery Bar
Upon entering the boutique, you'll be greeted by an interactive bar that lets you discover and try out Porcelain's skincare products independently. When you pick up an item, its product description, ingredients and usage will appear on the screen along with informative videos.
Digital Consultation Rooms
To aid you in understanding the therapist's recommendations, Porcelain utilises touchscreen tabletops in each consultation room. This visual tool will present product and treatment recommendations, as well as scheduled appointments and skin analysis.
Also read:
Onsen And Champagne Massage Hidden In An Obscure Spa In Clarke Quay
Treatment Rooms
Porcelain is known for its in-house formulations and facials powered by medical technology. In addition to the store launch, the brand has introduced three ZapZap™ IPL facial treatments to address hyperpigmentation, acne and wrinkles.
When you've completed your treatment, you can freshen up in the powder room and use the "smart mirrors" to order a beverage. You can also view the treatment's benefits as well as post-care tips on the mirrors.
Lounge Area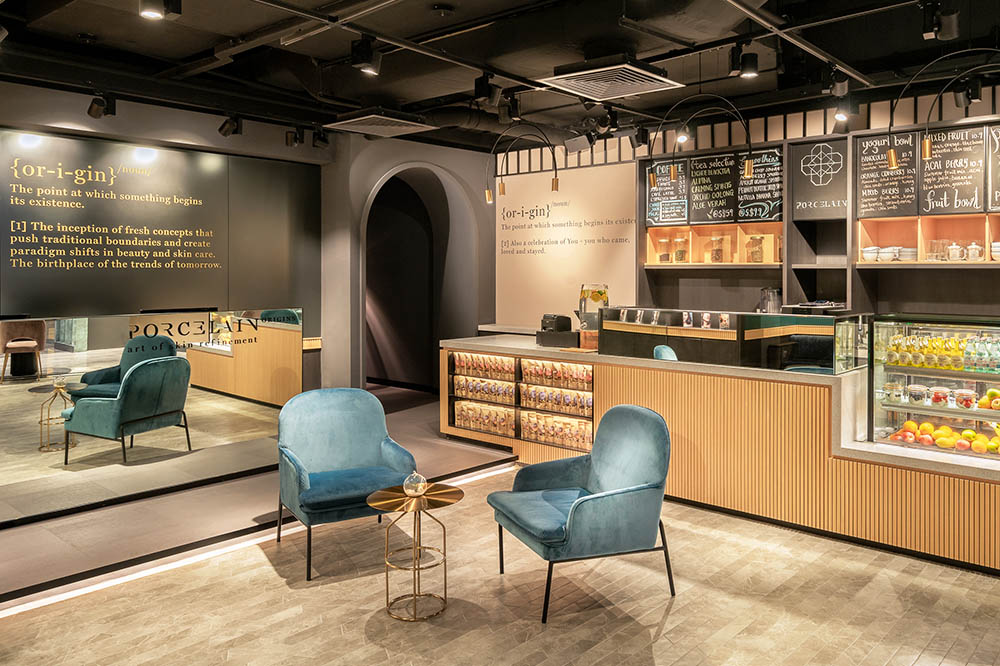 To top off a feel-good day, head over to the 30-seater café. There, you can treat yourself to healthy snacks and beverages such as yoghurt bowls and custom-blended smoothies.
If you like a hot cup of tea, the café also has an exclusive Gryphon Tea Company selection. These tea blends are infused with herbs and superfoods like orchid, elderflower, aloe vera and lychee.
Porcelain Origins: Singapore's First Smart Spa
Porcelain Origins is located at #04-48 Paragon. To view and book an appointment, visit Porcelain's website.
Also read:
15 Luxurious Spas In Singapore To Visit With Your Girlfriends And Feel Like Tai Tais