BB Instaglow Booster
Since I was 14, I've struggled with acne. While my skin has greatly improved, I still have to deal with the occasional breakout, scarring, and discolouration.
Recently, I must have offended the skin gods because I was cursed with a particularly bad breakout which left visible marks.
So when I was offered to try Face Shower Bar by IRÉN BB Instaglow Booster treatment for clearer, brighter skin, I replied, "say no more fam" and headed down.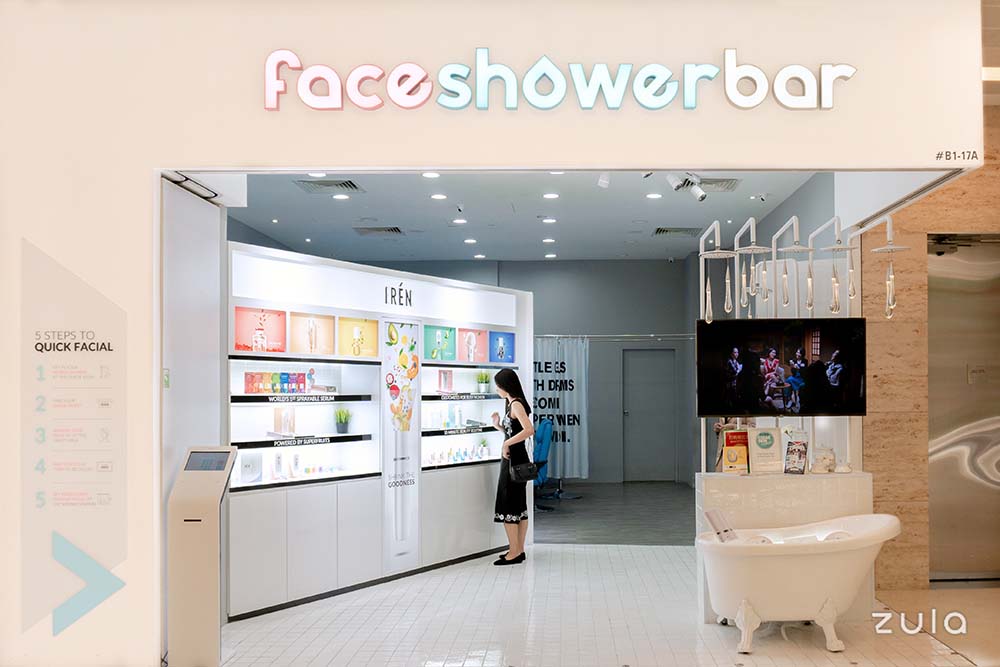 What the treatment is
The semi-permanent makeup treatment from Japan uses a micro-needling technique to insert skin-coloured pigment mixed with ampoule into skin.
The treatment aims to brighten and even skin tone, reduce appearance of pores, and lighten pigmentation so you can skip applying foundation and still have flawless skin. It also claims to boost hydration and reduce the appearance of wrinkles.
The only thing which worried me was having 200 tiny, hair-like needles repeatedly pierce my skin at a rate of 50,000 pricks per second.
Prepping my skin
Before we started the BB Instaglow Booster treatment, the beautician removed trapped dirt and sebum via the signature 30-minute DermaSOS 'Dry Bar' facial (S$90).
Unlike traditional facials where the beautician squeezes your pores for dear life, the DermaSOS facial was painless and non-invasive. Treatment solutions are delivered through a probe which simultaneously sucks debris from clogged pores and flushes nutrients into the skin.
With my skin prepped, we moved to the BB Instaglow Booster Treatment.
BB Instaglow Booster treatment
There are a total of three shades—light, medium, and dark—to choose from. The beautician will match the colour to your skin tone.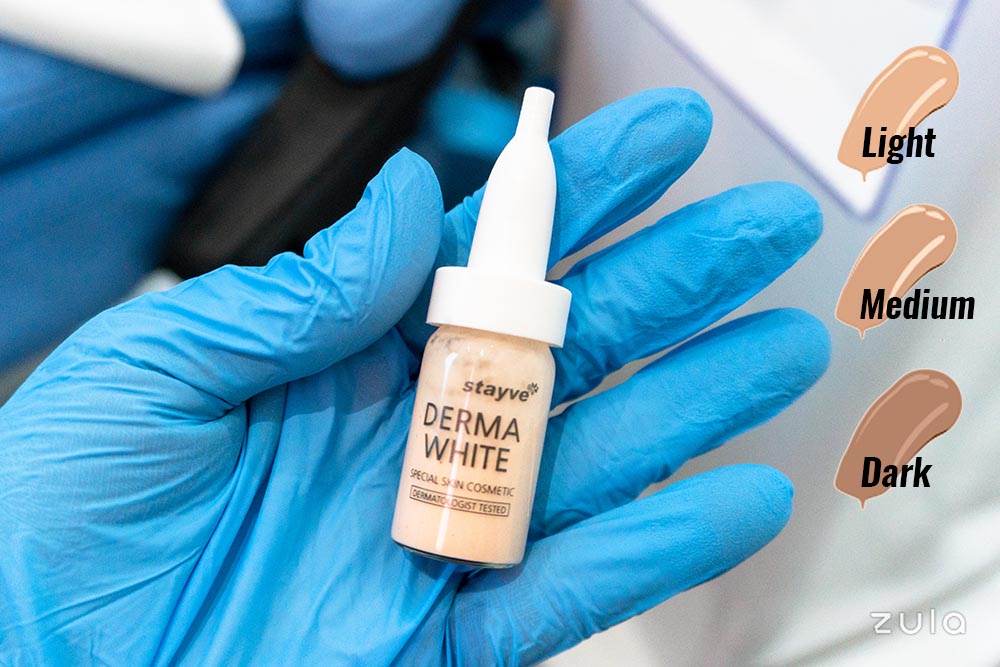 The ampoule and pigment mixture is packed with primarily plant extracts. Rice callus extract encourages damaged skin to heal and Japanese hinoki cypress extract improves conditions such as acne and eczema.
Other 100% natural ingredients include avocado, green tea, coconut, chamomile, witch hazel, and aloe vera extracts. All work to soothe and improve skin tone.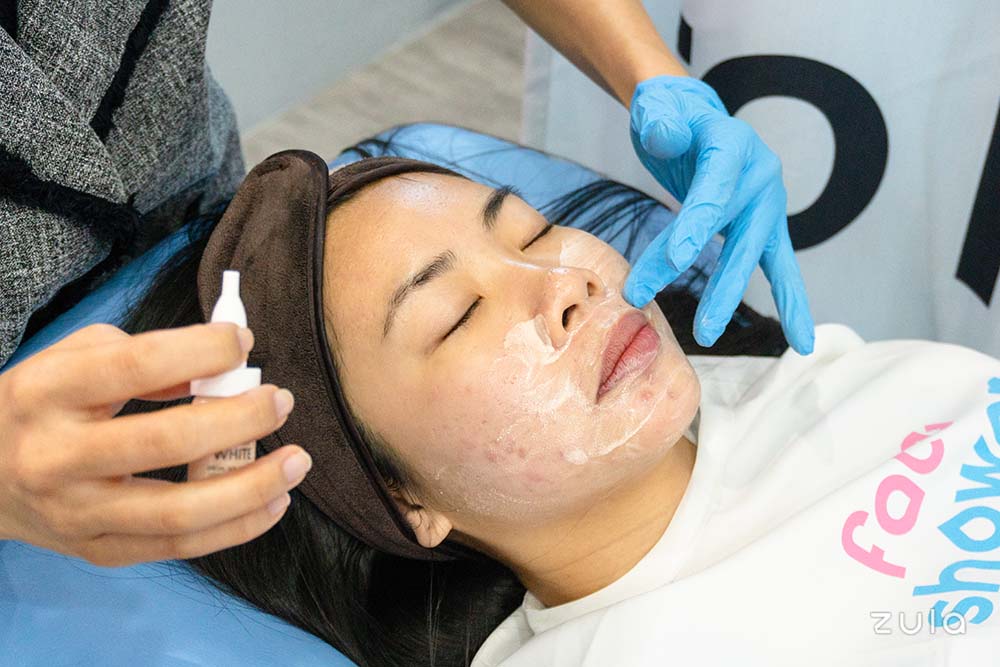 The ampoule was then spread across my face before being worked into my skin with the micro-needle pen.
In an upward, circular motion, the beautician began running the pen across my left and right cheek. I was surprised there was no discomfort, only gentle pressure.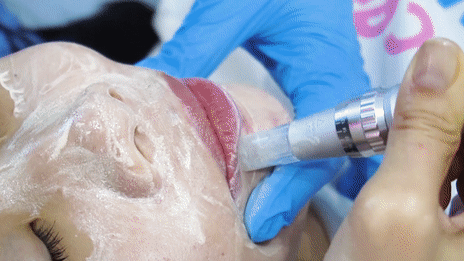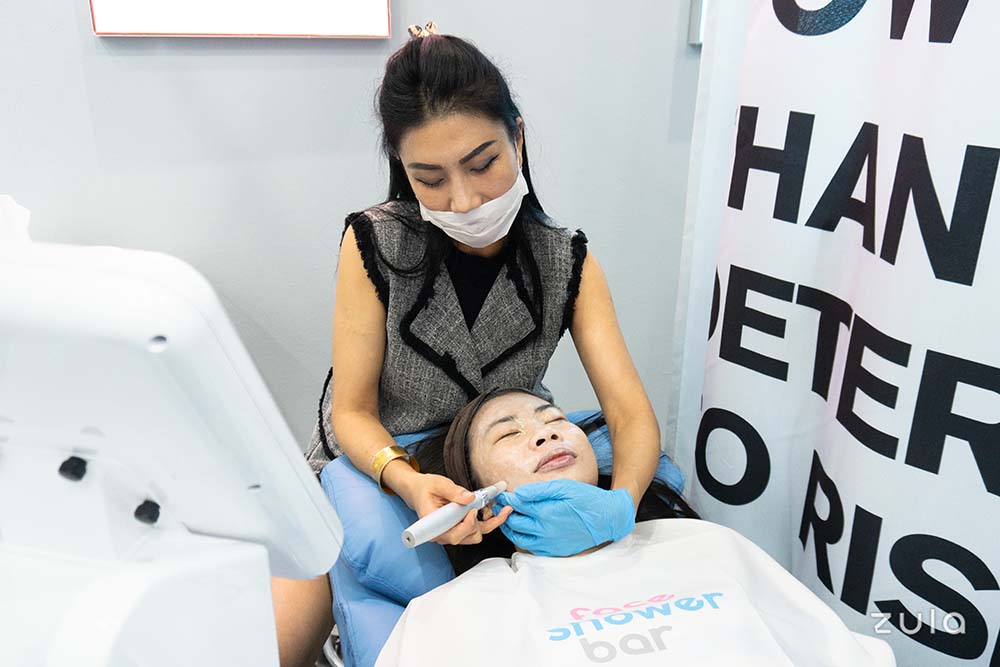 But when the micro-needles moved over the bonier areas of my face, such as my cheekbones and forehead, the vibrations and pressure hurt. The pain wasn't unbearable, but it was unpleasant.
Discomfort factor: 6.5/10
The beautician ran over my T-zone (chin, lips area, nose, forehead) thrice as the high points of the face are usually more discoloured and tanned because they get more sun exposure.
The results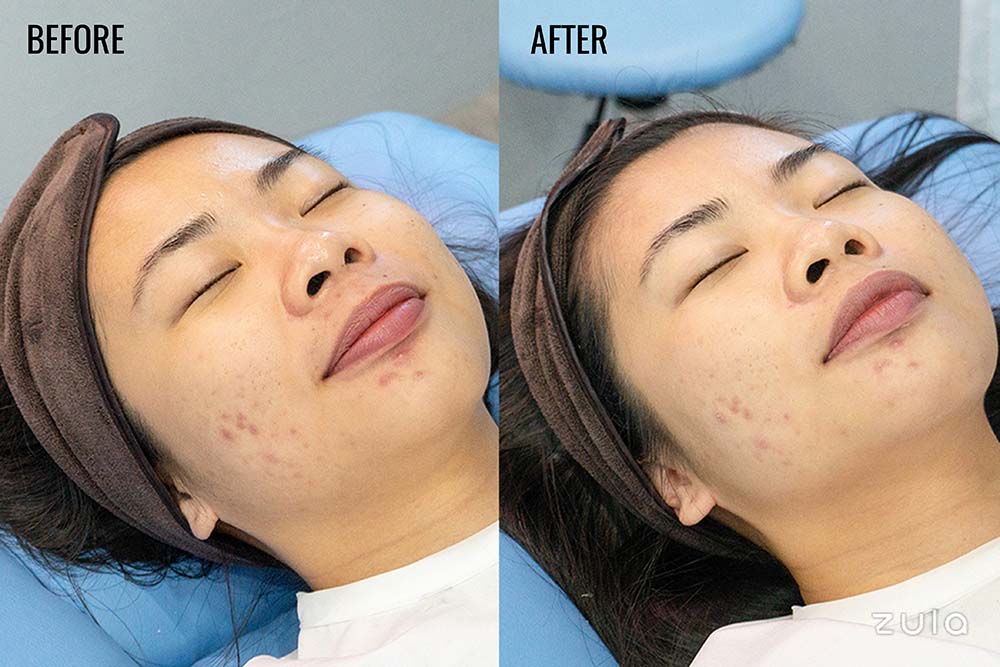 While the marks didn't disappear, they were visibly lighter. My pimples were no longer as red and irritated. I had expected my sensitive skin to react badly to the needles but it actually felt softer and plumper.
My forehead, which has always been 2 shades darker than the rest of my face, took on a brighter appearance. My overall complexion seemed more airbrushed.
One session of the BB Instaglow Booster Treatment will not miraculously rid you of all unwanted pigmentation, but I can see how repeated bookings can give you clearer, more luminous skin.
If you have oily/combination skin like I do, it's recommended to treat your skin once every two weeks till your skin improves. After, treatment once a month will suffice. For normal or dry skin, treatment once every month is recommended.
However, if you have serious acne-prone skin, it's best to consult the in-house beautician to see if the treatment is suitable for you.
BB Instaglow Booster Treatment review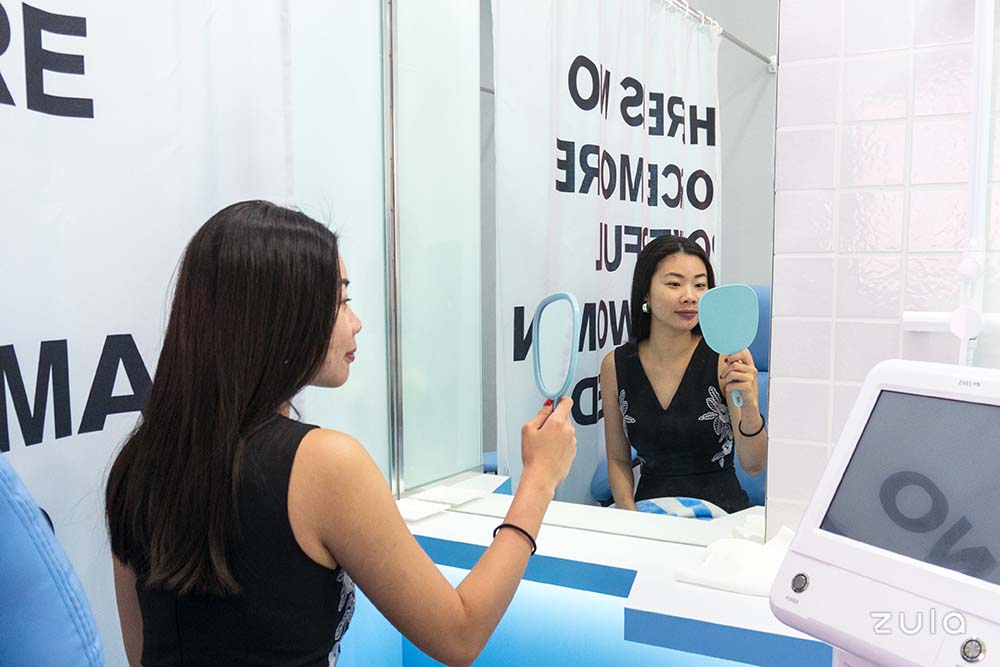 The treatment provides up to four months coverage and has little to no downtime. While the pigment may initially appear 'too light', know the injected shade will blend into your actual tone.
The BB Instaglow Booster treatment costs S$188, but there is a first-time trial promotion going for S$88.
If you'd like to try the treatment for yourself, you can book an appointment via the Face Shower Bar by IRÉN Facebook page or through walk-ins.
Face Shower Bar by IRÉN
Address: Citylink Mall, One Raffles Link, #B1-17A, S(039393)
Opening hours: 11.00am to 9.30pm daily
Telephone: 6920 8772