Eyebrow Embroidery In Singapore
Imagine waking up with perfect brows, and never having to struggle with an eyebrow pencil, gel or pomade every again. With eyebrow embroidery, that dream could become a reality. But, the overload of info online can be daunting when you don't know where to start.
If you're a newbie, know there are various types of eyebrow embroidery, such as traditional powder embroidery and microblading in 2D, 3D, 6D, etc.
The higher the numbers, the finer the microblading needles to create increasingly realistic, natural-looking hairs.
Always discuss with the specialist about the look you're going for beforehand, so they can find one that best suits your face shape and preferences.
To help you out, we've compiled a list of the best eyebrow embroidery services in Singapore at the best prices so you can shave 15 minutes off your morning makeup routine.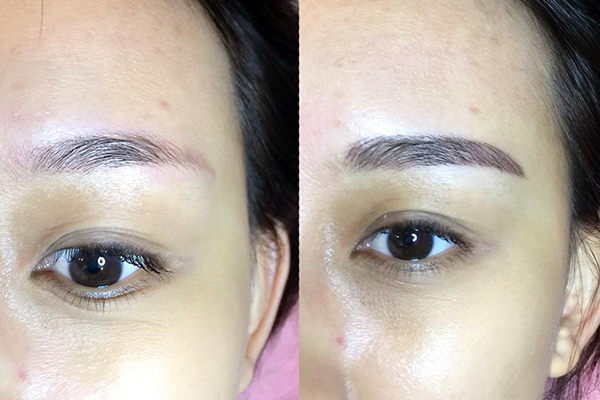 Eagle Beauty's 6D eyebrow embroidery is currently on promotion with a lower price, a free consultation, a complimentary DPL photo facial, and a whole year of free touch-ups.
Price
S$688 for 6D eyebrow embroidery, regular price S$2399
Address
Find your nearest outlet here
Booking
Book an appointment online, or call 6272 7226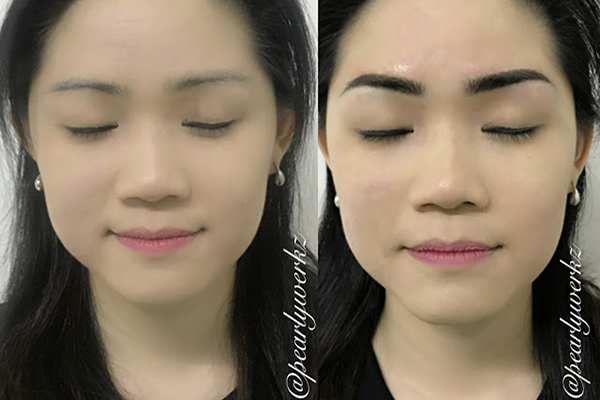 Fresver offers a variety of embroidering styles to cater to your demands. Colour in sparse areas with a powder-like design, fill them in with thin long strokes, or have a mix of both.
Price
Current promotion of S$299 for classic eyebrow embroidery services, inclusive of a free touch-up, only at the Tiong Bahru Flagship outlet
Address
Find your nearest outlet here
Booking
Book an appointment here

Private Room Singapore specialises in soft Korean-style eyebrow designs, as well as 4D and 3D microblading techniques. Opt for 3D if you want a bolder look, and 4D for a more subtle one like the above pic.
Price
S$680 for 4D Eyebrow Cloning
S$688 for 3D Eyebrow Cloning
S$888 for Korean Soft Brows
Each session is inclusive of one free touch-up
Address
International Plaza, 10 Anson Road, #03-14, S(079903)
69B Boat Quay, S(049857)
Booking
Book an appointment here

Bio Beauty Singapore is run by Celebrity Eyebrow Specialist Irene Teo, whose techniques have been voted as the "No. 1 least painful, most reasonably priced Eyebrow Enhancement Specialist" treatment in Singapore and Asia.
Price
S$188-S$388 for Korean Nano Tech Eyebrow Embroidery
S$388-S$488 for Korean Nano Tech Creative Eyebrow Embroidery
Both services are inclusive of 1+1 free additional touch-up treatment
Address
Bio Beauty Aromatic Spa, 73 Toa Payoh Central Lorong 4, #01-597, S(310073)
Booking
Contact online or call at 6258 9418 / 6259 8967 to make an appointment.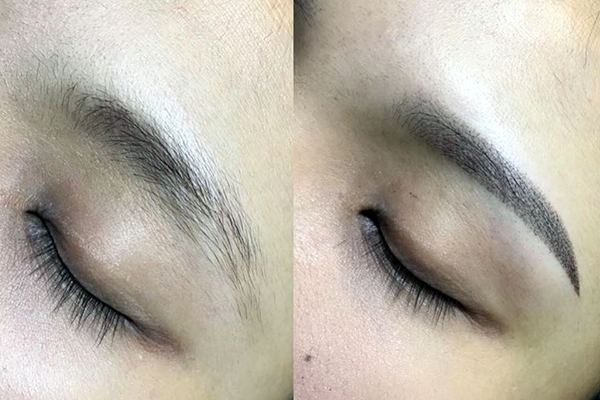 Beauty Recipe offers one of the widest ranges of eyebrow embroidery services in Singapore, whether you're after a full and flawless look, or just hoping to fill in some gaps.
Price
S$288 for 3D Eyebrow Embroidery
S$488 for 6D Nano Eyebrow Embroidery
S$588 for Powder Gradient Eyebrow Embroidery
S$688 for Half 6D Nano + Half Misty Eyebrow Embroidery
S$888 for 6D + Powder Gradient Eyebrow Embroidery
All eyebrow embroidery services include a free touch-up, valid within three months
Address
Orchard Gateway, 277 Orchard Road, S(238858)
Blk 104 Jurong East, St 13 #01-102, S(600104)
Marine Parade Central (call 9859 3982 for exact address and directions)
Booking
Make an appointment by sending a message online.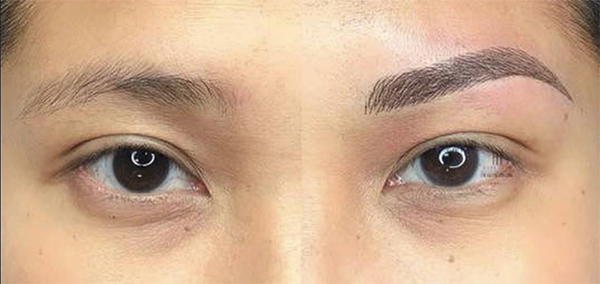 Jez Brows specialises in 6D microblading, to ensure the most defined hairs for a refined natural look.
Price
Current promotion of S$409 for 6D eyebrow microblading, inclusive of one free touch-up and pre-treatment consultation
Address
The Clift, 21 McCallum Street, S(S069047)
Booking
Send a message online or call/SMS 9139 0438 to make an appointment.
A2i offers Brow Recovery, a powder-based embroidery which creates a gradient brow effect, and Brow Revitalization, a microblading embroidery technique to make brows look naturally fuller.
Price
S$680 for Brow Recovery
S$880 for Brow Revitalisation
Each session is inclusive of one free touch-up (valid within two months), a full consultation and post-treatment care kit
Address
42A Joo Chiat Place, S(427766)
Booking
Book an appointment here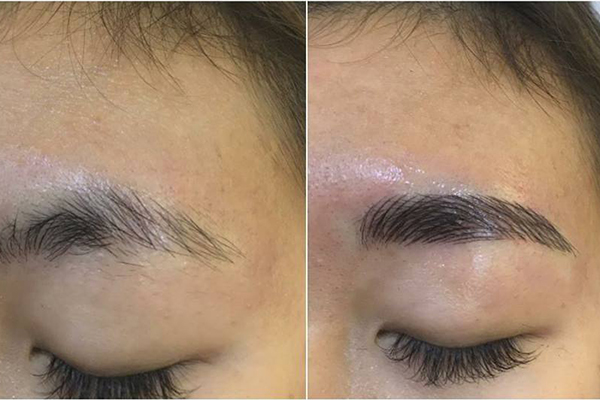 Avone creates Korean-style brows in a variety of techniques, including 4D, 6V, and 9V. The 9V Ultimate Virtual Brows Embroidery gives desired results instantly and is suitable for those with super sensitive skin.
Price
Current promotions of S$880 for 6V Korean Virtual Brows, S$580 for Korean Essence Brows
Address
Find your nearest outlet here
Booking
Call 6222 0038 to book an appointment
Available for both men and women, The Prestige's Korean NanoTech Eyebrow Embroidery is perfect for fans of Korean makeup trends such as the thick and straight eyebrow look. You can even consult a beautician to find the right shape for your features.
Price
S$888 for three sessions
S$1288 for five sessions
See all services here
Address
Pacific Plaza #03-08, S(228210)
Suntec City Tower 2 #02-488, S(038983)
Booking
Book an appointment here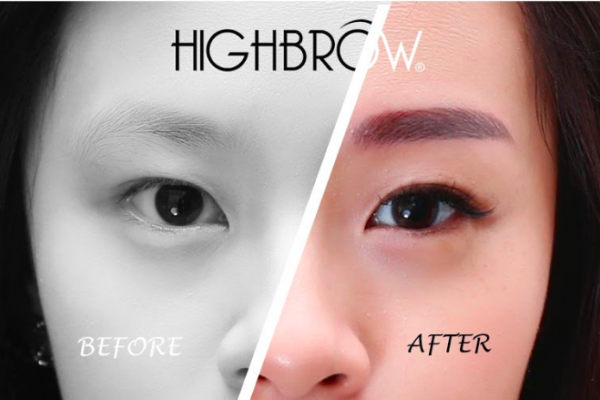 Highbrow offers semi-permanent eyebrow embroidery that can last for up to two years. And if you've got low pain tolerance, this salon uses anaesthetic cream for a more comfortable experience.
Price
S$988 by Professional Therapist
S$1388 by Creative Director
Address
The Star Vista, 1 Vista Exchange Green, #B1-25, S(138617)
Capitol Piazza, 13 Stamford Road, #B2-16, S(178905)
Parkway Parade, 80 Marine Parade Road, #01-69, S(449269)
Booking
Book an appointment here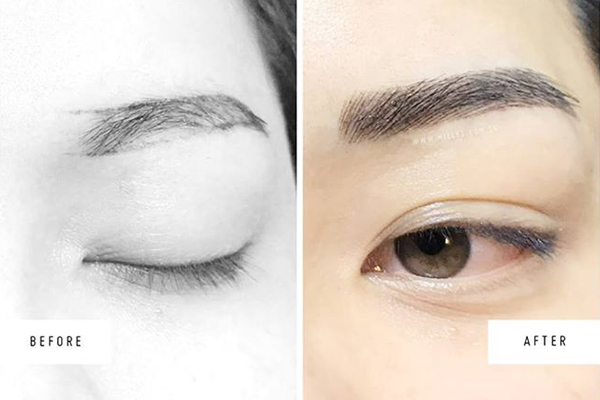 Milly's offers three types of embroidery: the Basic Brow which fills sparse areas with colour, the Gradient Brow so your brows look like they're filled in with pencil, and the 6D Brow which adds realistic hairs to match your original brow.
Price
S$299 for Basic Brow
S$599 for Gradient Brow
S$799 for 6D brow
Address
Find your nearest outlet here
Booking
Call 8383 5395 to book an appointment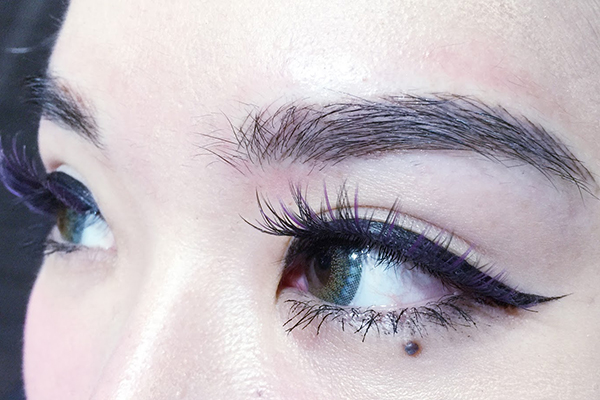 As embroidered brows often take time to settle into the right shade, many fear walking out of stores with cartoonish, darkened brows. But Brow Art Studio's got your back with its 6D embroidery service which provides immediate results with no downtime.
Price
S$1200 to S$2200
Address
112 Katong, East Coast Road, #01-17, S(428802)
Booking
Book an appointment here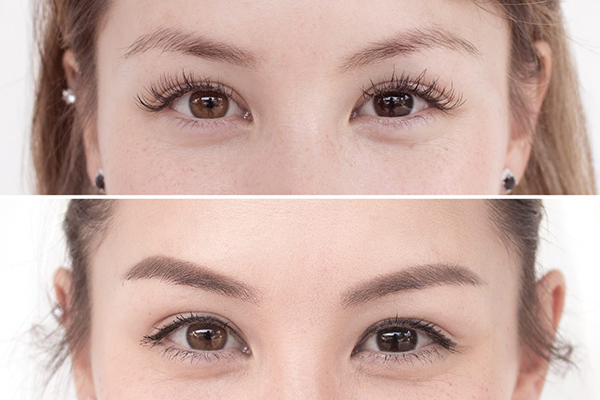 One of the most popular brow stores in Singapore and worldwide, Browhaus uses a brand-new embroidery method called Brow Resurrection. Despite being on the pricier side, Brow Resurrection is believed to create hair strands more realistic than any level of microblading.
Price
S$1200 for Classic BR
S$1500 for Soft BR
S$1800 for Full BR
S$2000 for Ombre BR
Address
Find your closest outlet here
Booking
Book an appointment here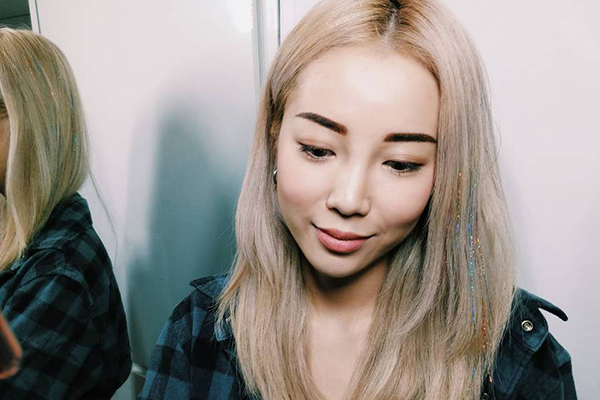 Order one of Dr. Lash's BROWCRAFT services and enjoy 20 minutes of complimentary consultation with specialists to conceptualise the perfect brow for you.
Price
S$888 for Classic Brow (Single stroke)
S$1188 for Defined Brow (4D strokes)
S$1388 for Powdered Brow (Airbrush strokes)
S$1588 for Powdered Defined Brow (Airbrush + 4D strokes)
Address
181 Orchard Rd, #04-20/21 Orchard Central, S(238896)
138 Robinson Road, #02-33 Oxley Tower, S(068906)
Booking
Book an appointment here or call 6634 0318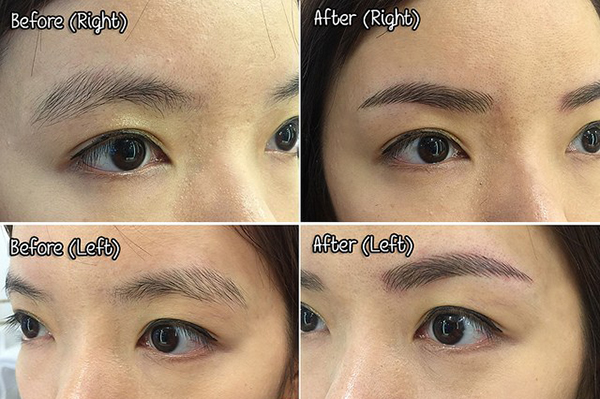 Talk to Allure's Brow Experts who will design the perfect pair of brows to suit your features. Their recently launched Misty Eyebrow Embroidery is on promotion at 35% off.
Price
S$212 for Basic Eyebrow Embroidery
S$1477 for Allure Signature Eyebrow Embroidery
S$2461 for Angelic Eyebrow Embroidery
S$642 for Creative Eyebrow Embroidery
Address
Find your closest outlet here
Booking
Book an appointment here
Eyebrow Embroidery Services
With eyebrows on fleek from the moment you wake up, save yourself from the hassle of having to draw your brows on ever again!
Cover image: Source