Fauzi Aziz Is The Face Of TheSmartLocal
Fauzi Aziz is a familiar face to fans of TheSmartLocal's YouTube channel. 
Parents actually approach him in public to request for photos for their children. "A parent DMed me recently to say that her daughter watches my videos every day and memorised the script," Fauzi tells me.
Some people even sing TheSmartLocal's familiar jingle when they walk past him. "It's one of the things I can't ever get used to," he proclaims. So please don't do it to him, especially late at night. 
"If you want a picture, I'll be more than happy to oblige," he says. "But don't take sneaky pics. It's very weird."
Fauzi started out in the company as an editorial intern. "I volunteered to do a lot of things. I took care of the pantry. I made sure the toilets were clean. I took care of our cats."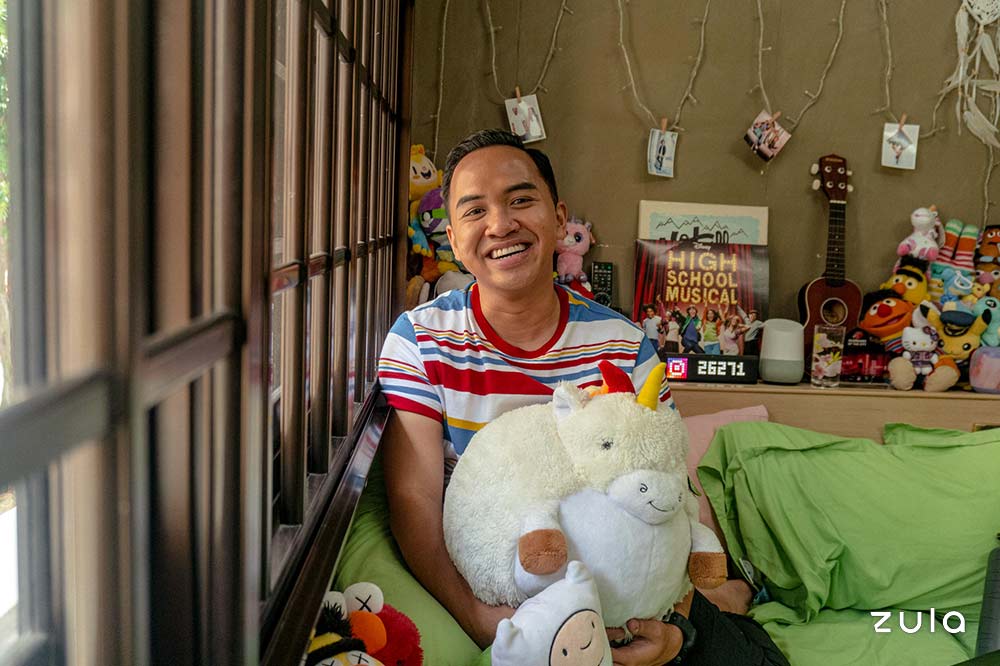 He adds that he is not afraid to get his hands dirty. "Life is too short to be scared of things," he explains, before telling me about a life-changing experience. 
A fateful day in national service
One day, when he was crossing the road in his SCDF (Singapore Civil Defence Force) camp, he got hit by a car. Bystanders told him it looked like he flew.  
"All I can remember in that split second was seeing the faces of my friends and my family," he says, asserting that his life flashed before his eyes. "I didn't feel the pain. The emotional stress was more apparent than the physical pain." 
"I got up and said, 'I'm okay.' I literally shouted that. When I was going to the hospital, [my]  first thought was: what did I do wrong in this world to warrant this thing [that] happened to me?" 
He continues to describe his train of thought, "Wow, I really disappointed my parents. The last thing I want for my parents is to worry about me." 
He explains why he broke down several times in the ambulance: "It [was] disappointment in myself for not taking care of myself better. I'd rather have everybody around me die before I do, so I go through the suffering and not them."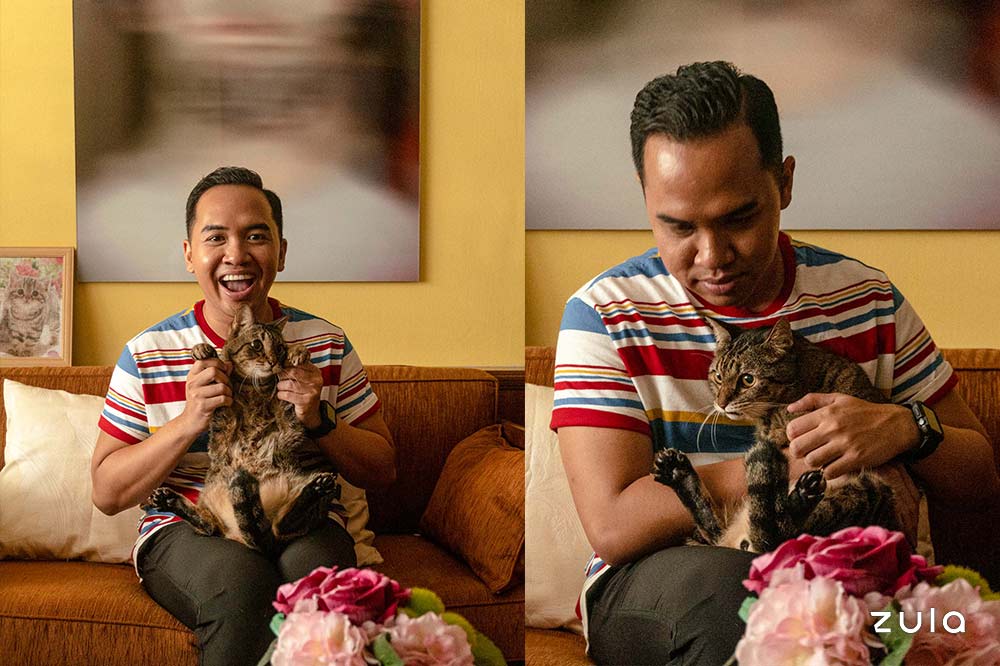 "I really hate disappointing people. It's one thing I always had to live with as a kid. As an adult, I still feel that way. From that point of time, I put more thought [into] the things I [do] in my life."
Also read:
Xenia Tan Shares How Therapy Helped Her Overcome The Pain Of Being Cheated On
Grieving a loss
I ask Fauzi if that incident acquainted him with the idea of death. He tells me about how one of his cats, Monti, passed away recently.
"Cats have this instinct where they know they're gonna die. She started losing her will to live, lying on the floor most of the day. One day, when everyone was out of the house… was when she chose to die." 
Fauzi adds, "Pets have died, run away and just disappeared. I became numb to it as I grew older." However, this time, Monti's death affected him gravely as she had been with him since he was growing up. 
"What's sad for me was when my nephew started asking for the cat," he explains. "That broke my heart. That night I couldn't sleep; I was crying the whole night." 
An early encounter with death
Death is an unsettling idea Fauzi has had to face since he was a child. 
"Each block in my estate has had someone commit suicide," he elaborates. "The one at my block was particularly memorable. I was a kid, maybe 12? I suddenly heard a loud thud. The thud is unlike any other thud you would hear. It's loud but very solid."
His neighbour ran over to report the news to him and his brother. They gathered at their kitchen window to observe the macabre scene.  
"[The body] was very contorted. I was very fascinated by it. About why the person did that? What pushed him over the edge, literally? It really made me reflect."
He concludes, "All these little moments in my life accumulate to make me realise I really need to enjoy my life and appreciate every single moment of my life."  
His OCD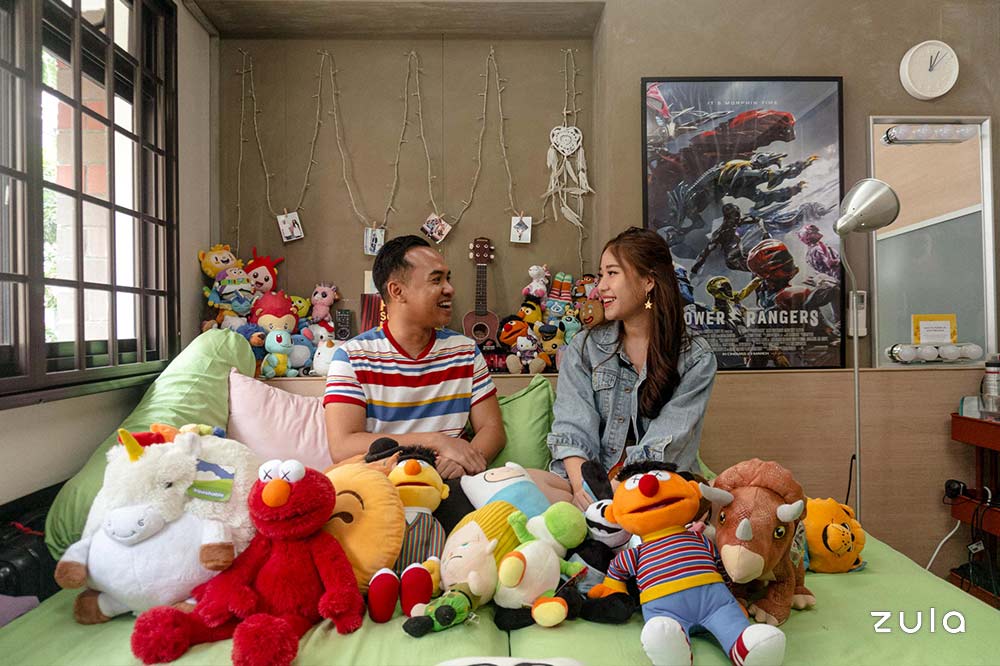 Fauzi with the host of Zula Pillow Talk, Jessica Loh
In recounting his childhood, Fauzi opens up about something he has struggled with since he was very young. He exhibits symptoms of obsessive compulsive disorder (OCD), especially when closing drawers, refrigerators and doors.
"I have to count to 10. Sometimes, it doesn't stop there. [If] I don't feel satisfied, I actually open it again and close it again and count to 10. I thought that everybody did this."
He surmises about where his compulsion might come from: "It comes from my upbringing. My parents were quite strict with responsibility. [I grew up]  with the fear of making mistakes and disappointing my parents." 
For now, he has mostly outgrown his compulsion but it still comes back to haunt him when things get stressful. 
"I do get relapses once in a while," Fauzi explains. "One of the things that I'm very scared of is locking the door. Once I've locked the door and I go back to my room, then I think about it. Have I locked the door? Have I turned off the lights? Suddenly, your mind goes to the darkest place—what if you forgot to lock the door?"
Speaking up if you need help
On his OCD, Fauzi says, "I never had anybody to talk about it [with] so I just assumed it was normal. Even till now, I've never really confronted [the fact] that I have it." 
He tells me that he decided to mention it this time because "nobody tells you it's okay to talk about it." He feels that if someone of influence like him can open up [about having OCD], others might too. "If you really need help, there's nothing wrong with seeking help."
"We vilify this idea that if you have [these problems], you are less than a person. You are not good enough," Fauzi says. "Because we don't have people talking about [them], we don't realise that all these [mental health] problems are more common than you think." 
"In the social media sphere today, we are bombarded with a lot of images, beautiful people and stuff. The more people of influence like us talk about having problems, everybody else will be like, 'Oh that's cool, I also suffer from the same problem.'"
Fauzi Aziz On His Future Plans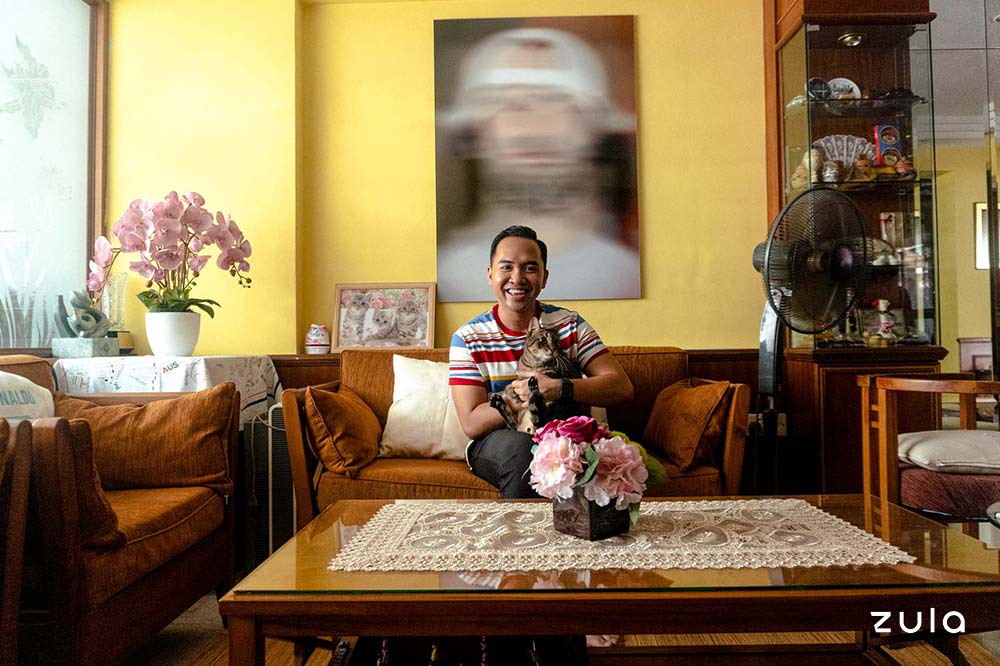 "I can't be an influencer for life," Fauzi says matter-of-factly. "What I really want to do is teach the English language to people who don't speak the English language." 
He is currently working on his Certificate in Teaching English to Speakers of Other Languages (CELTA), which will allow him to be an English teacher internationally. He speaks affectionately about his mum, who is a teacher.
"My mum's name is Fauziah and she named me after her. I grew up in an environment that is very nurturing, very supportive. I'm taking the time to mentor upcoming talent. My mum has inspired me to be a teacher in that sense."
For now, Fauzi is enjoying the opportunities TheSmartLocal has given him. 
"This job is as close to my passion as possible. Being able to host, being able to present how I am," he says.
As for his encounters with death, they inspire him to be a better person. 
"I use all these experiences to learn more about something or to improve myself. Today, I'm still improving and still learning," Fauzi expresses. "I want to be a better version of myself than I was yesterday."
Also read:
Narelle Kheng Talks About Toxic Relationships, Chasing Happiness And How She Found Healing
Photography by Sebastian Tan