Being A Female Engineer In Maritime Singapore
"I didn't grow up thinking I would be an engineer. But life just led me there," 28-year-old Brenda Teo declares.
As a young girl, Brenda hoped to become a doctor. In school, she excelled in mathematics and enjoyed problem-solving. When it was time to choose a discipline, pursuing a Bachelor's degree in Civil Engineering at Nanyang Technological University was a no-brainer.
Currently, she holds a full-time position at the Maritime and Port Authority of Singapore (MPA), and is the only female and one of the youngest engineers on her team.
We sat down with Brenda to learn more about her burgeoning career, what it is like to manage a $2.42 billion engineering project, and how she navigates a male-dominated field.
Day in the life of an Engineer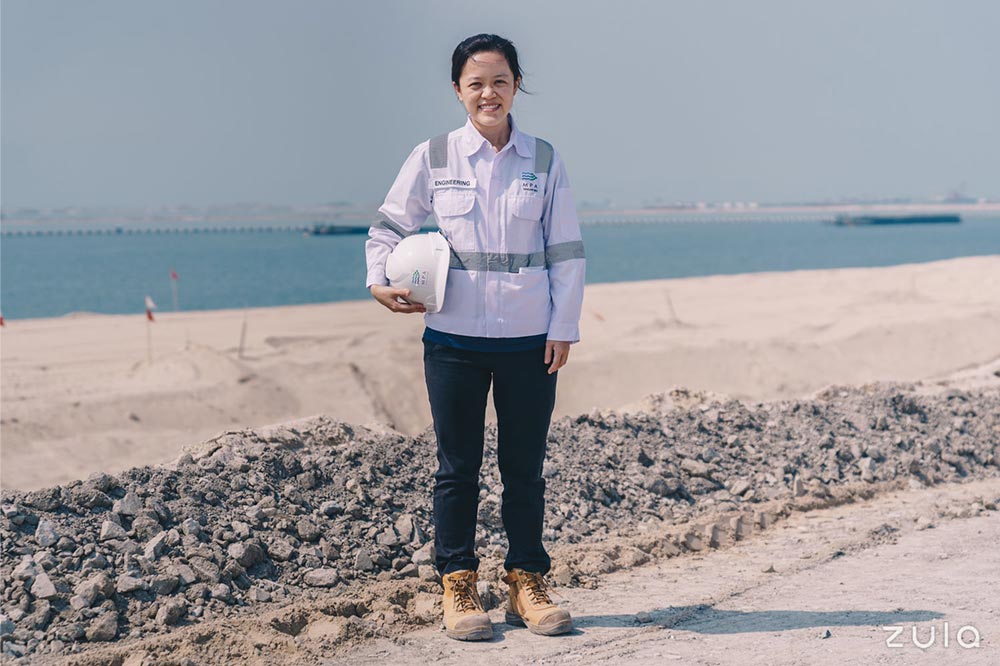 What Brenda enjoys most about her job is "seeing how nothing becomes something". 
Bit by bit, she works with her team to transform the sea into land for port use.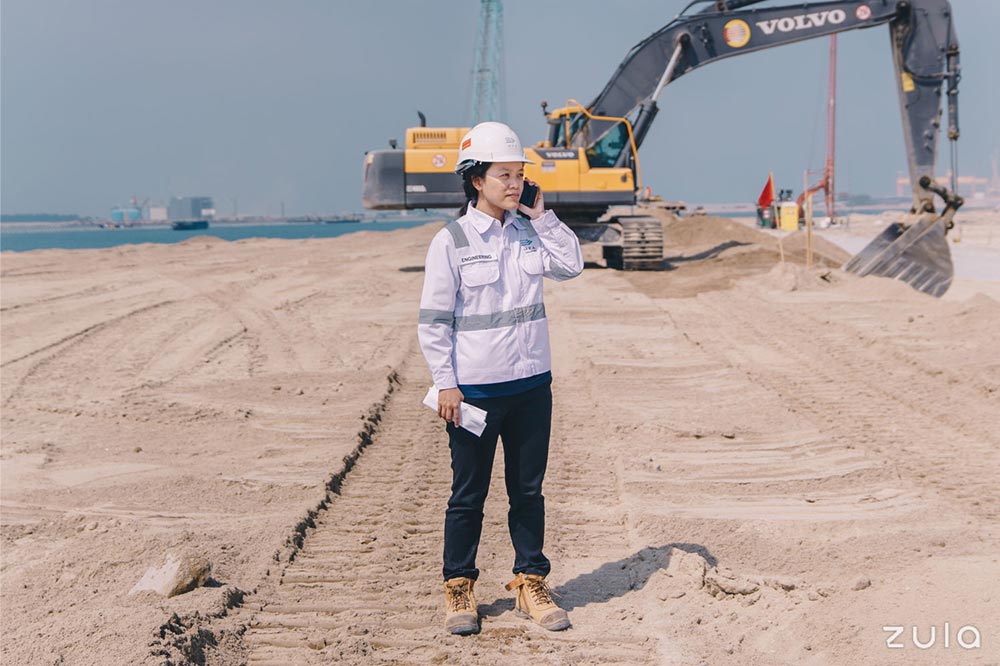 "Besides supervising the construction works, I also get to observe huge marine vessels, dredgers and construction at work, which is really very exciting. In addition, I also get to witness the relocation of corals to Sisters' Islands."
As an engineer with MPA, Brenda works with a team to supervise the construction of the Tuas Port Phase 1 project, which reclaims 294ha of land. This is the first of the 4 phases for the Tuas Port development, where all container port activities will be consolidated in the future. When completed, the Tuas Port will be the world's largest automated container port at a single site.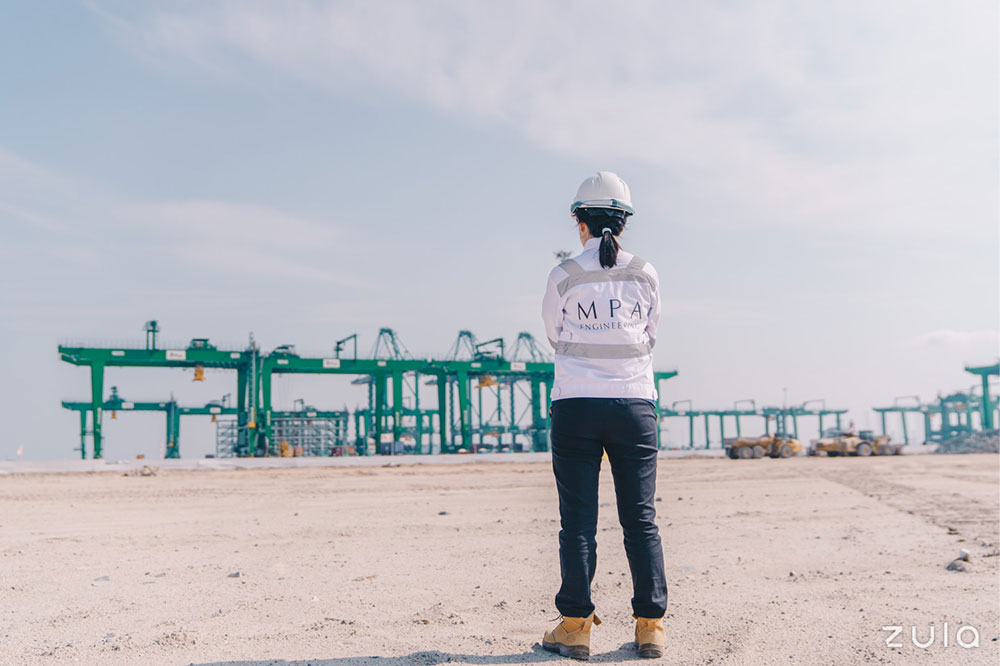 On top of ensuring the various phases of land reclamation are achieved according to the existing safety guidelines, project specifications and timelines, Brenda actively solves engineering issues on-site.
She also manages the Environmental Monitoring and Management Programme (EMMP), which makes sure the construction work for the Tuas Terminal Phase 1 project does not adversely affect the surrounding marine environment (e.g. corals and water quality). 
Being the only female and one of the youngest engineers on her team
When the going gets tough, Brenda draws upon the lessons on perseverance and teamwork gleaned from playing Ultimate Frisbee in university. 
"My teammates would jokingly question why we had to keep chasing after 175g of plastic," Brenda laughs. 
While she might no longer be playing Ultimate Frisbee, she has found a new tight-knit team to support her and chase common goals with. At MPA, she is the only female and one of the youngest in the engineering team. 
One thing she misses most about working on-site is having lunch together with her colleagues. Pre-COVID-19, they would have their meals together at the pantry. She adds that they would talk about "random things" like "friends, family and anything that's happening". 
While Brenda points out while she cannot speak for all the women in her industry, her personal experience contradicts the assumption that the male-dominated maritime industry is an unfriendly place for women.
"I've never felt discriminated against. I treat them all like my family. They're all like my brothers."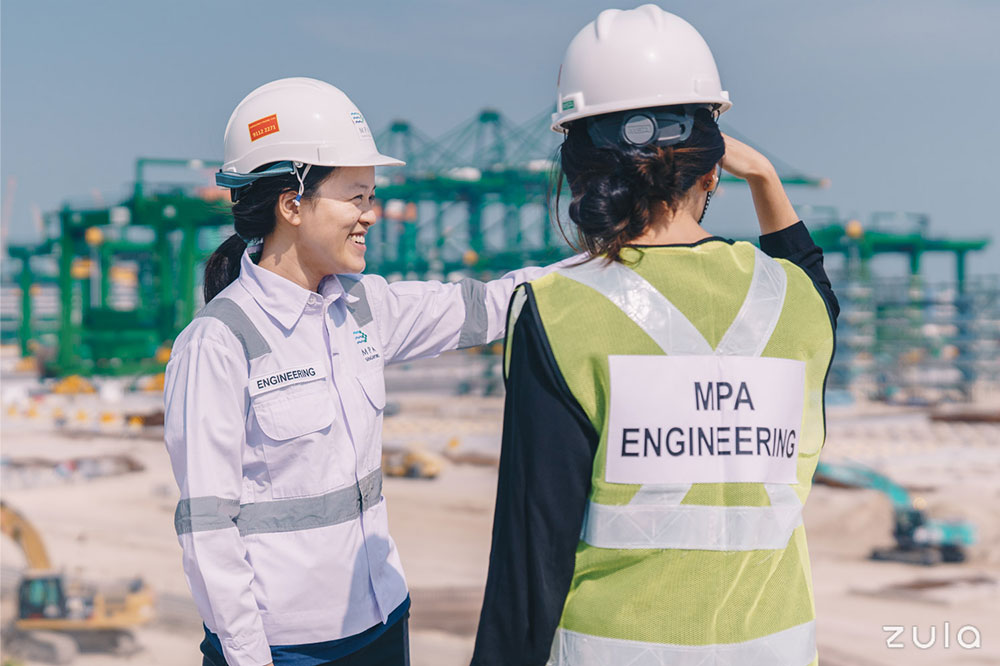 In fact, Brenda is sure her gender does not influence how her colleagues treat her, nor does it hold her back from career growth opportunities. She believes that the maritime industry has become a more inclusive space for women. In turn, this has led to more women pursuing maritime careers and being put in positions of power.
More women in engineering jobs and positions of power
Before joining MPA, Brenda worked at a local contractor company and oversaw the construction of parking stands, drains, roads and fences at the new Seletar Airport. In that company, engineers were hired in batches and it so happened all 3 of her batchmates were women.
"Now it's still male-dominated, but I can see that the ratio is slowly changing. More females are joining the engineering industry. I have quite a few female friends who continued [to pursue] engineering after university also."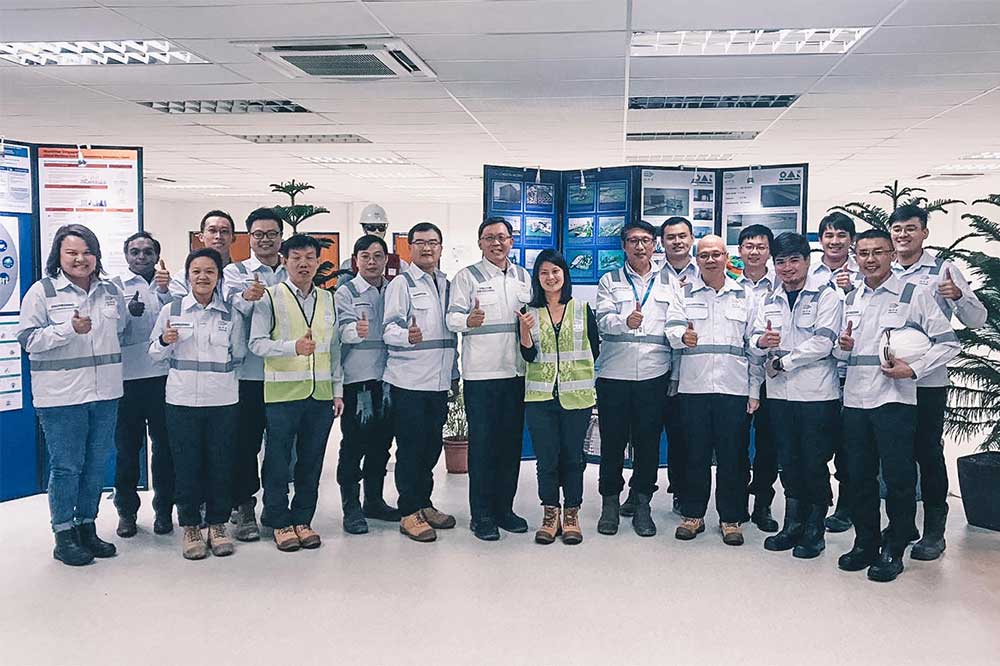 Brenda (third from left) and her team posing alongside MPA's Chief Executive,
Quah Ley Hoon (middle), before the COVID-19 pandemic
With more women interested in developing an engineering career, there is a greater pool of female talent to draw from. At MPA, women fill 8 of the 21 senior management roles. Their current Chief Executive, Quah Ley Hoon, is the first woman to lead the organisation.
Brenda is optimistic that by having more women in key leadership roles, policies which better accommodate and address the needs of women are more likely to be drafted and implemented too.
How to encourage women to stay in engineering
According to 2019 statistics from the Ministry of Education, women made up 41% of students pursuing science, technology, engineering and mathematics (STEM) courses. This figure is up from 38% in 2017 and has been steadily increasing since 2004.
Yet, despite more women showing interest in STEM, the group is still underrepresented in the field. A 2018 A*Star Manpower Survey revealed that women make up only 30% of local researchers and engineers.
When asked what more can be done to encourage women to join the engineering sector, Brenda counters that if we want to encourage more women to join and stay in engineering, perhaps we should direct our efforts towards making engineering an attractive long-term career prospect for individuals, not just women. 
Factors such as an individual's interest in the work, the potential for further career opportunities, the likelihood of achieving job satisfaction and work-life balance influence this decision. Instead of saying things like "Boys are better at math and science," we should normalise and encourage all genders to take an interest in STEM subjects and pursue careers related to them.
This Millennial Is Carving Her Own Path In The Maritime Industry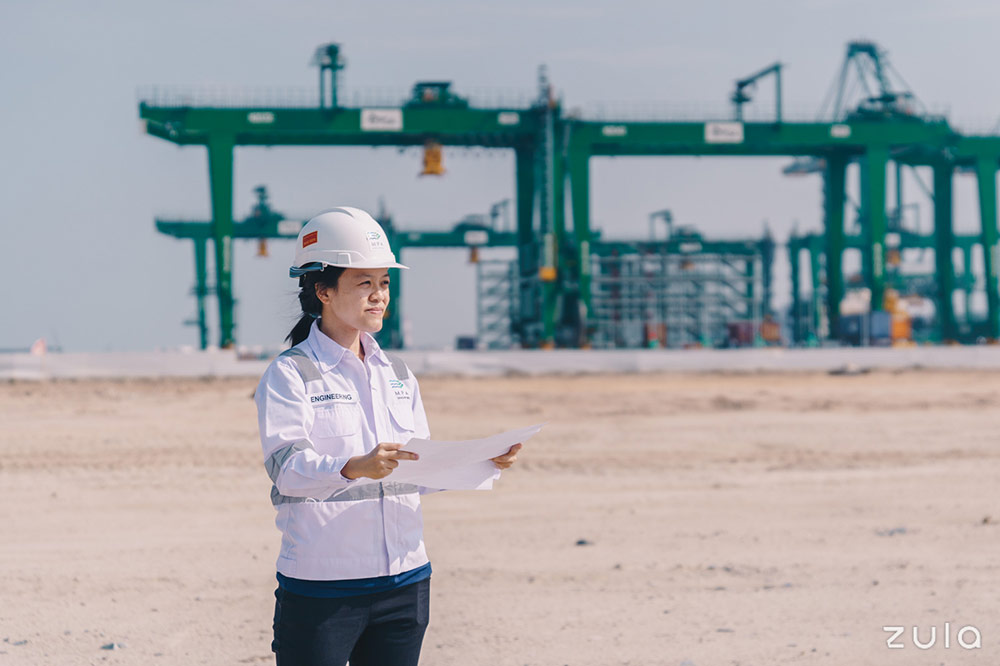 During her 3 years with MPA, Brenda shares that she has been given the space to develop and nurture her interests, such as managing big-scale projects. Her conducive work environment has also aided her growth into becoming a confident woman who is unafraid of voicing her opinions. It doesn't hurt that she has a strong role model in MPA's Chief Executive too.
If you'd like to hear Brenda share more about her experience first-hand, sign up for the MSC Maritime Ladies Networking Day, a virtual event organised by the Maritime Singapore Connect (MSC) Office happening on 5 March 2021. Over a Zoom call, she will be speaking on a panel with 3 other women to discuss how they have navigated the traditionally male-dominated maritime industry. Listen to them offer career advice and share stories about their experiences. 
At the end of the discussion, you will have the chance to participate in a 20-minute #AskMeAnything Networking session. You will be able to network with other professionals and ask a panelist deeper, more personal questions.
Whether you are deciding on what course to pursue in university, or have been feeling stuck in your current job, hearing from these women might just inspire you to steer your life in a new direction. 
All genders and maritime professionals are welcome to join. Upon registration, you will receive a virtual goodie bag with event collaterals. Pen down your #ChooseToChallenge goals on these collaterals and stand a chance to win $50 worth of CapitaLand vouchers. 
To find out more about maritime education and career pathways, head over to the Maritime Singapore Connect website.
MSC Maritime Ladies Networking Day: Carving Your Career in Maritime
Date: 5 March 2021 (Friday)
Time: 3pm to 4.30pm
This post was brought to you by the Singapore Maritime Foundation.
Photography by John Low.
Also read:
7 Unspoken Struggles Of Female Supervisors With Male Subordinates Like Impostor Syndrome & How To Overcome It