Louis Vuitton Mahjong Set
While we're still months away from Chinese New Year, there's no reason why you can't start your prep for the festival already. By prep, we mean treating yourself and your mahjong kakis to a new set of mahjong tiles to feel more shiok when you go dry swimming. 
You may have heard of Louis Vuitton's first mahjong set with jade tiles that was launched last year. This time round, the French fashion house has released a second set that's just as luxurious, with more monogram details and tiles made of wood instead.
The design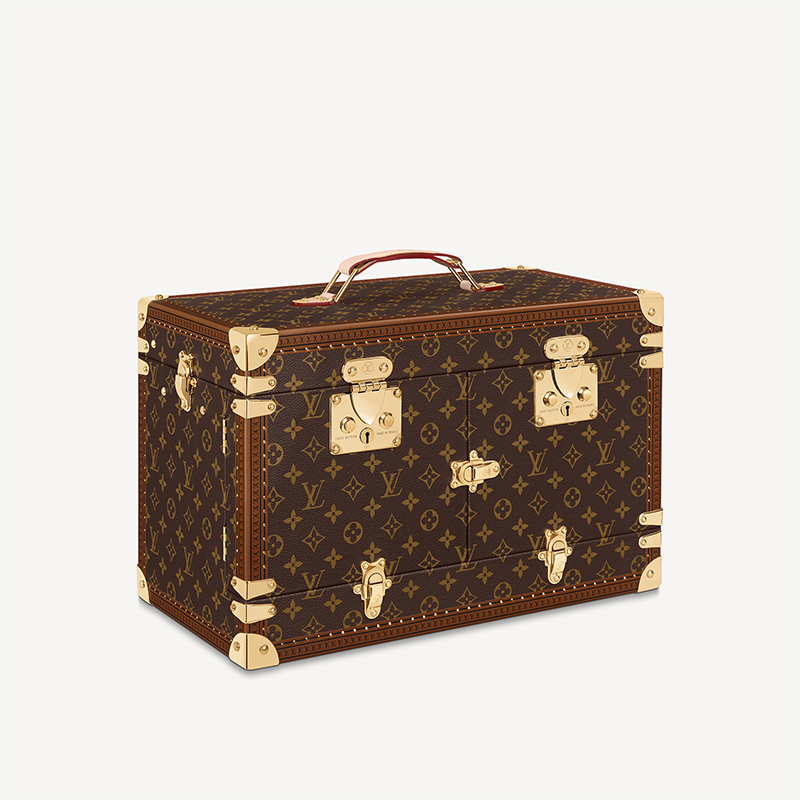 Source
Impress your guests with this mahjong trunk that comes in a sleek design of Louis Vuitton's monogram canvas and shiny metallic buckles. Paying tribute to the brand's classic trunks and cases, everything about this screams atas.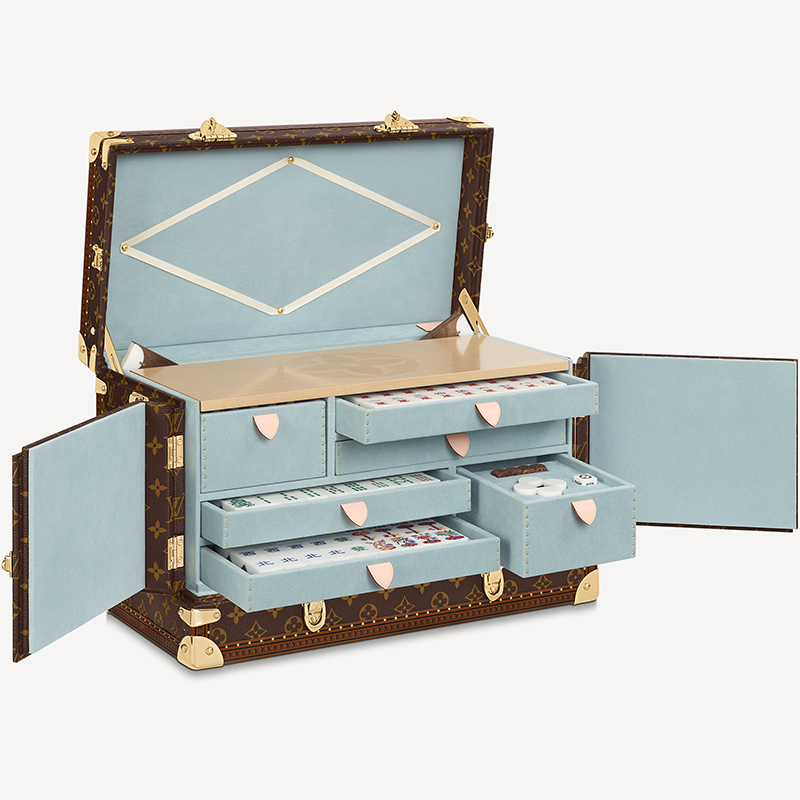 Source
The visuals of the exterior alone is one thing, but it's a whole new level of feeling like a tai tai when opening up the trunk to reveal rows of fancy tiles neatly packed into the drawers.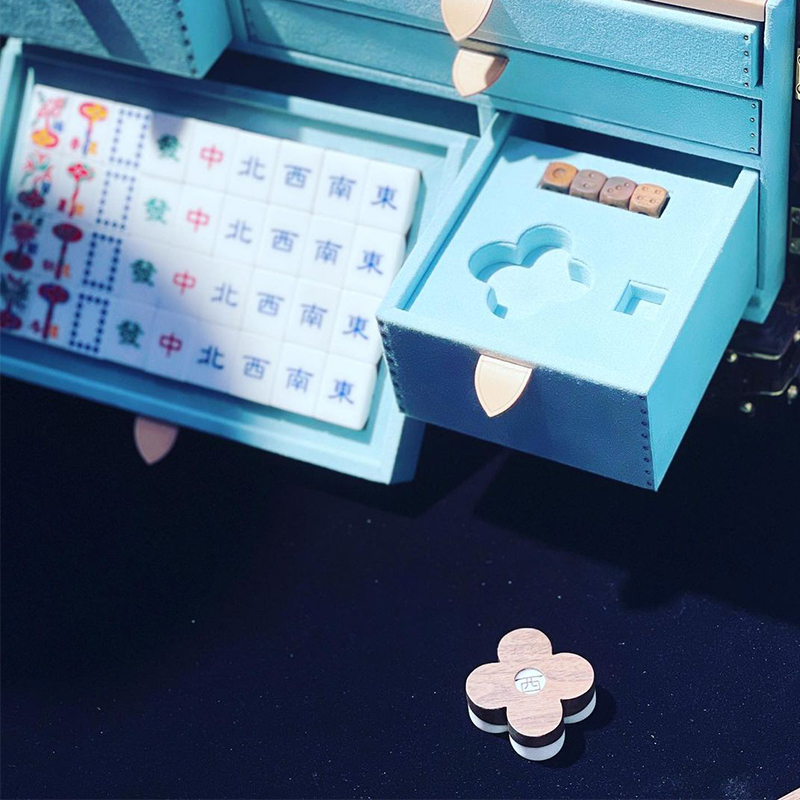 Source
Avid mahjong players will know how important the wind indicator is for each round of a game. This Louis Vuitton mahjong set comes with a wind indicator shaped like the brand's iconic petal monogram — it even has its own individual compartment in the drawer.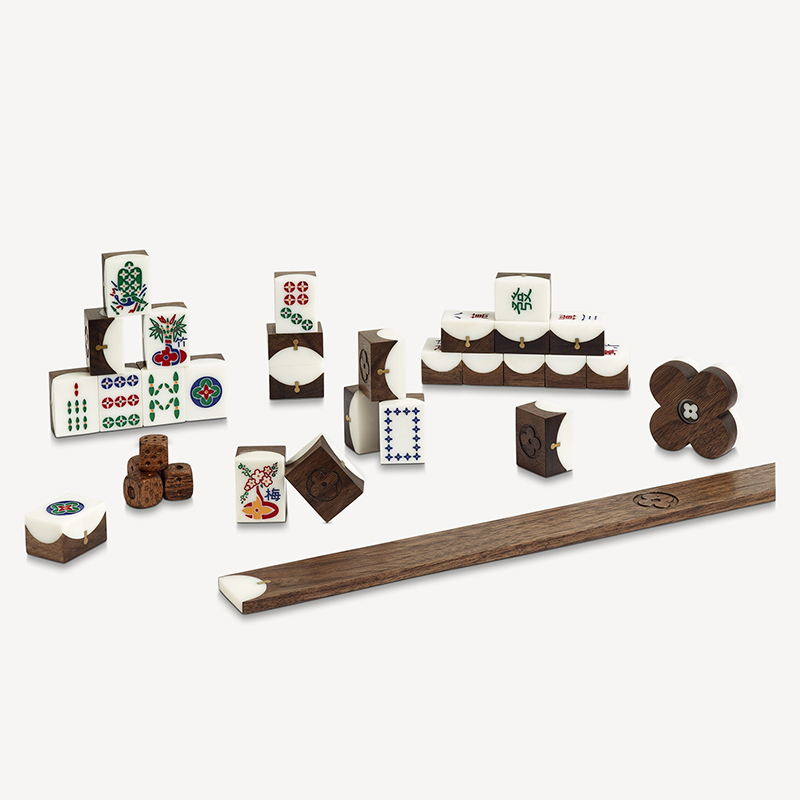 Source
The mahjong tiles, dice and holder are all made of a type of wood known as American walnut, joined together with brass. On the back of each tile, the wooden part is curved to once again represent the petal design. 
There's nothing like being in the feels with the sound of mahjong tiles clinking together while you're shuffling them on the table. However, you might want to shuffle gently with these expensive tiles instead, so as to not chip the fine wood.
Louis Vuitton x NIGO
For those who've been craving for more duck-themed items after the release of the Louis Vuitton duck bag earlier this year, the wait is over. Louis Vuitton has also released a new collection in a collaboration with NIGO, including sneakers and cups in NIGO's adorable duck prints.
This Louis Vuitton Mahjong Set Is For Tai Tais Looking To Huat In The Upcoming Year
It's safe to say that mahjong is a game that Singaporeans can play all year round without getting bored of. If you know of a mahjong addict who's willing to ball on this new Louis Vuitton mahjong set, it is retailing for HK$520,000 (~SGD$90,240.70). 
The mahjong set is only available on Louis Vuitton Hong Kong's website for now, but we're sure that shipping fees wouldn't be an issue for those who are able to purchase this set without hesitation. 
Not even consecutive man tai zi mos can break even this amount — but hey, it's a huge flex for mahjong lovers to own a set as luxurious as this. 
Also read:
These Mahjong Beauty Blenders Come In Multiple Designs So You Can Get Both Winning Looks & Tiles