Gay Bars And LGBT Clubs In Singapore 2019
While the LGBT community in Singapore awaits 377A to be repealed, life has to go on. Weekends of strong cocktails and grinding to remixes of Rihanna, Taylor Swift and Cher help keep the community feeling upbeat while they fight for acceptance.
Take a trip down queer street with this compilation of gay bars and LGBT clubs for a great night out.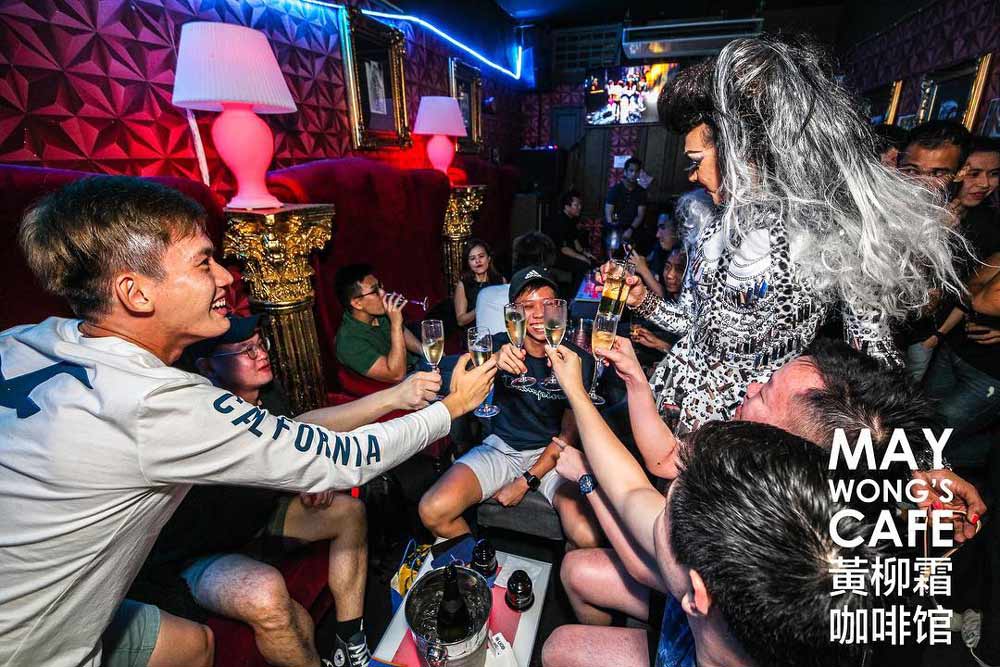 Tantric Bar and its subsidiaries form part of a three-shophouse stretch along Neil Road, where most of the LGBT joints are located. The upbeat but not deafening music creates a fun atmosphere that allows for a conversation without shouting.
The second floor contains a pool table and darts for casual entertainment through the night. Girls enjoy men-watching here and spotting the occasional B-list influencer or Mediacorp artiste.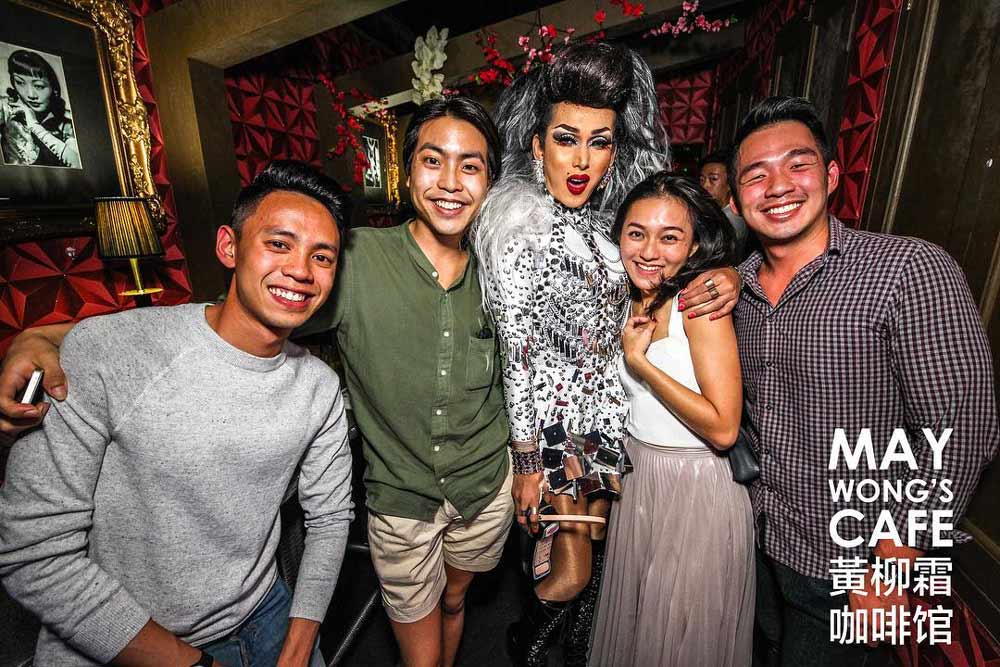 Recommended drinks:
Blue Spin $20 a cup, $60 a jug. Get knackered with this toxic concoction of god-knows-what. It doesn't taste great but is the go-to drink to get drunk on a budget.
Tantric Trip $17 a cup, $51 a jug. If you prefer a sweet drink with a tropical flavour, this mix of gin, vodka and grenadine is a yummy way of feeling a buzz.
Tropical Island Iced Tea $17 a cup, $51 a jug. A twist on the classic Long Island Tea using lychee liqueur, which gives this drink a refreshing touch without compromising on its potency.
Forbidden Fruit $12. A lychee fruit soaked in liquor, served in a shot glass, will get you dizzy so people instantly look better.
Address: 78 Neil Road, S088841
Admission: Free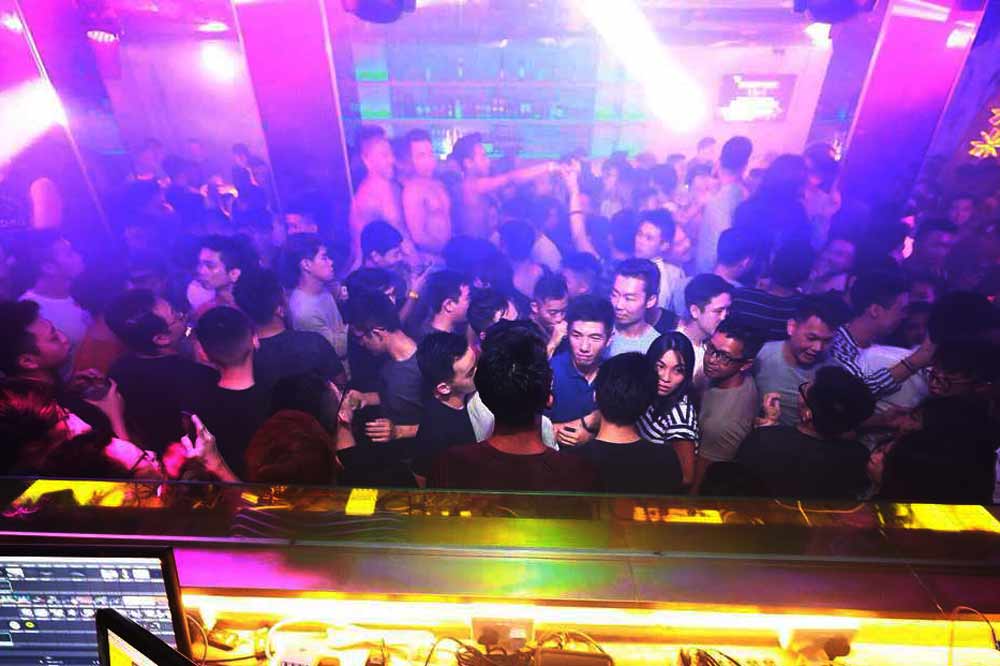 Taboo Club was recently renovated with an LED-lit walkway that makes you feel like you are entering a gay spaceship from the 1970s. The music is the usual handbag house remix genre that gay boys (and basic girls like us) love to grind to.
The ground-level dance floor is packed on Saturday nights, and the second and third storeys are more laid-back for people who want to have a conversation.
Get your fill of vodka, gin and tequila cocktails while the night is still young with the liquid buffet at $38 from 10pm to 12am on Saturdays. Limited slots are available per night, but play it cool and arrive at about 9.45pm. 
Address: 65-67 Neil Road, S088897
Admission: $28 with one drink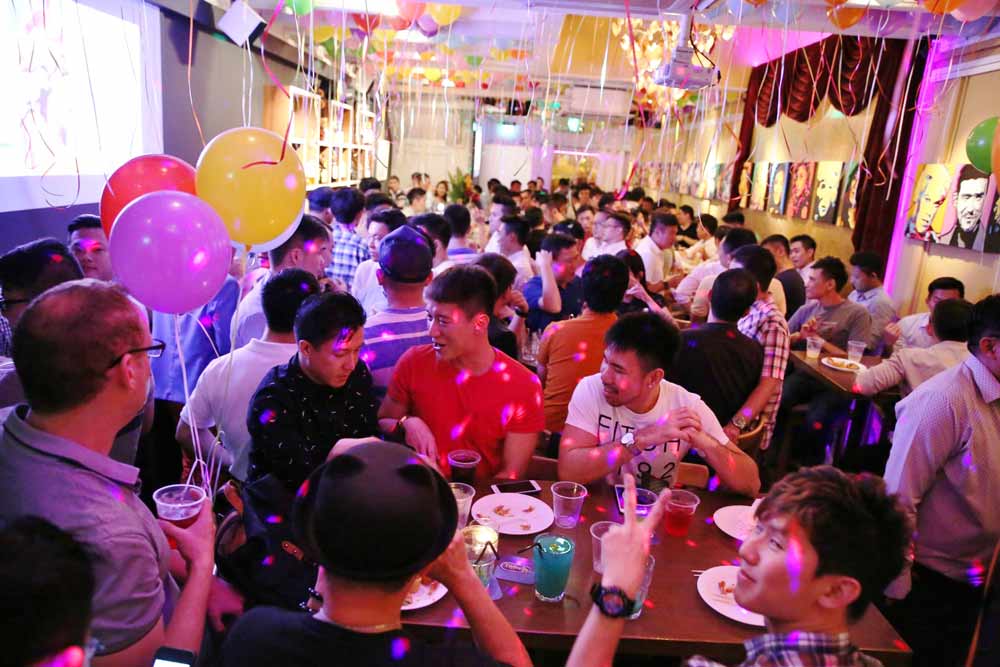 Out Bar is decorated with pop art paintings of gay icons like Mariah Carey, Marilyn Monroe and Madonna. Their Canto-Mando night every second Saturday of the month and Retro '70s-'90s night every last Saturday of the month have been great hits.
The retro themes attract a slightly older crowd with occasional young boys in their early 20s who appreciate a good throwback or two.
Address: 43 Neil Rd, S088825
Admission: Free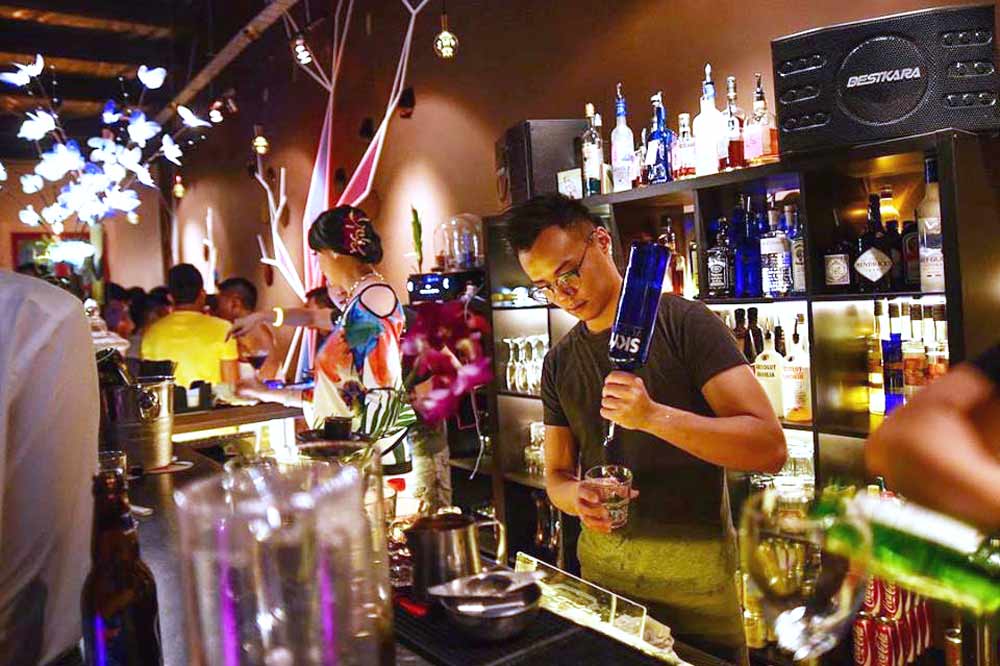 This newly opened restaurant and bar serves items such as stingray in tamarind broth, poached squid and cured tiger prawns. Relax at their bar on the second floor with an exposed brick wall and original artworks.
Indulge in desserts with local flavours like pandan, and artisanal cocktails that contain ingredients like tea and herbs so you can eat, pray, love, and get drunk to your favourite Lady Gaga track.
The venue is also available for private events.
Address: 47 Neil Rd, S088827
Admission: Free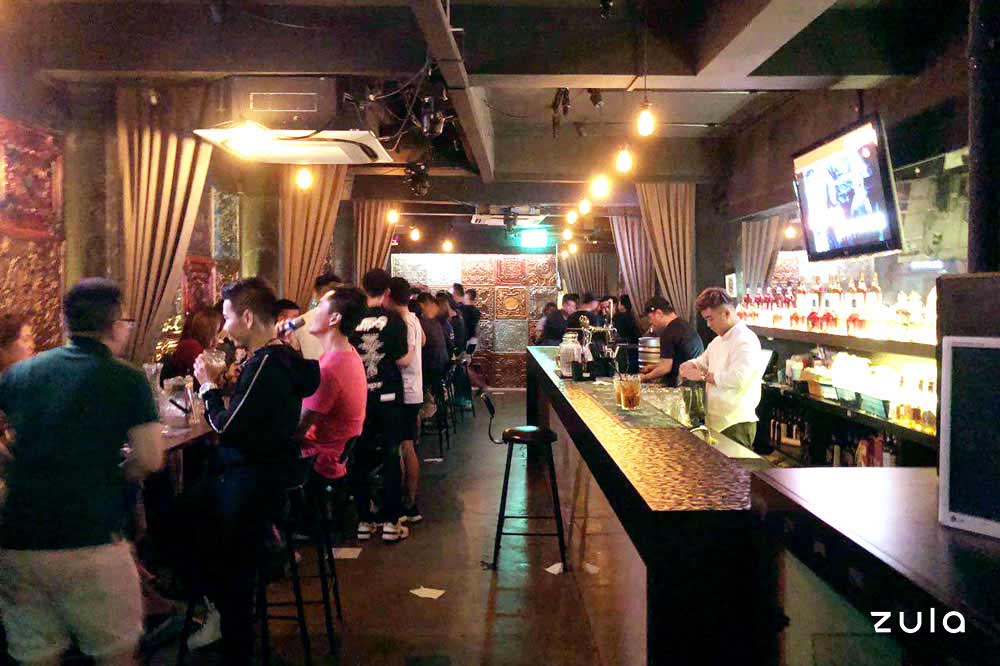 If you think you sound like Adele or A-Mei when drunk, Ēbar is the place for you. It features a live karaoke set-up so the entire bar can be blessed by your undiscovered vocals. Who needs Singapore Idol?
The crowd tends to choose songs in Mandarin or Cantonese. But gurl, no one will stop you from belting out your Britney Spears covers.
Address: 57 Neil Rd, S088893
Admission: Free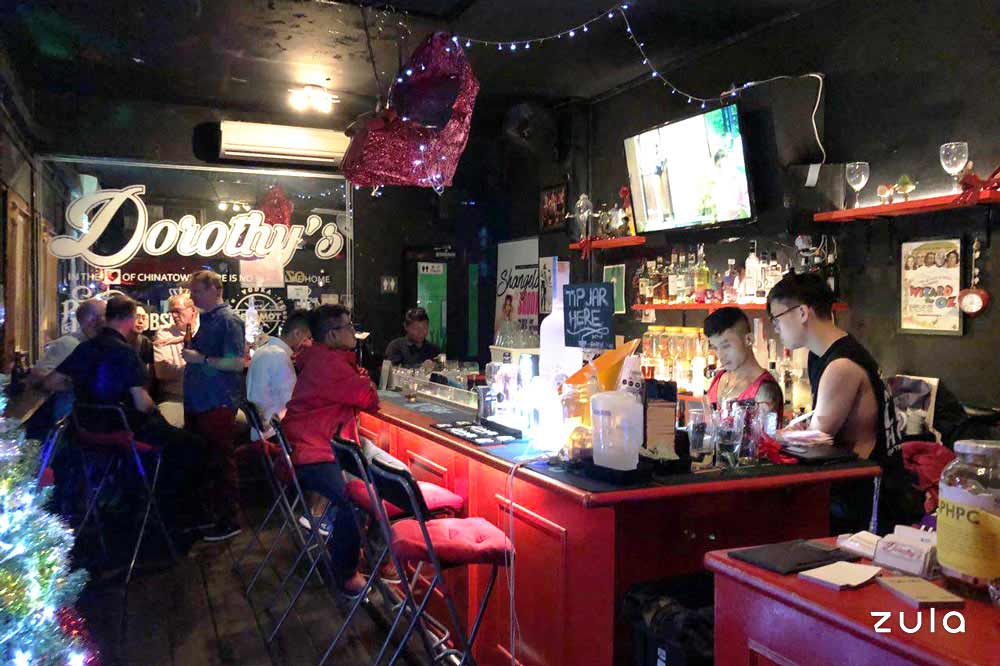 One of the few bars in Singapore that offers authentic absinthe, you can get a tower of it if you want a magical journey down the Yellow Brick Road. Otherwise, opt for a Cosmopolitan (vodka, triple sec, cranberry syrup, lime juice) and enjoy a scenic view of Chinatown's tourist street from the second storey.
Recommended drink:
Ruby Slipper $20 a cup. A concoction of vodka, gin, rum, triple sec, tequila and "special juices".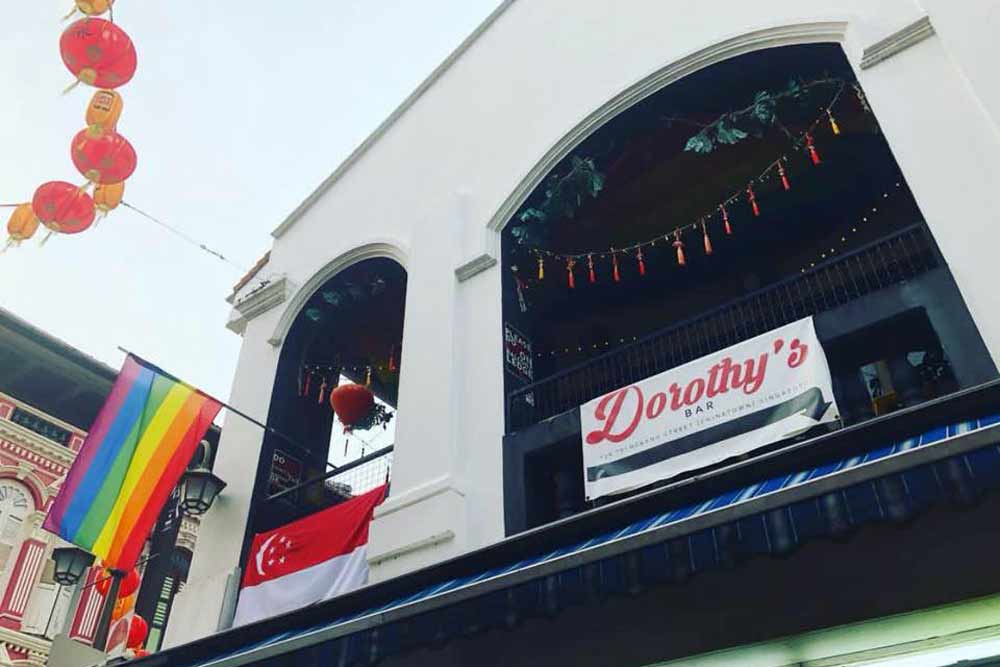 Address: 13A Trengganu Street, S058467
Admission: Free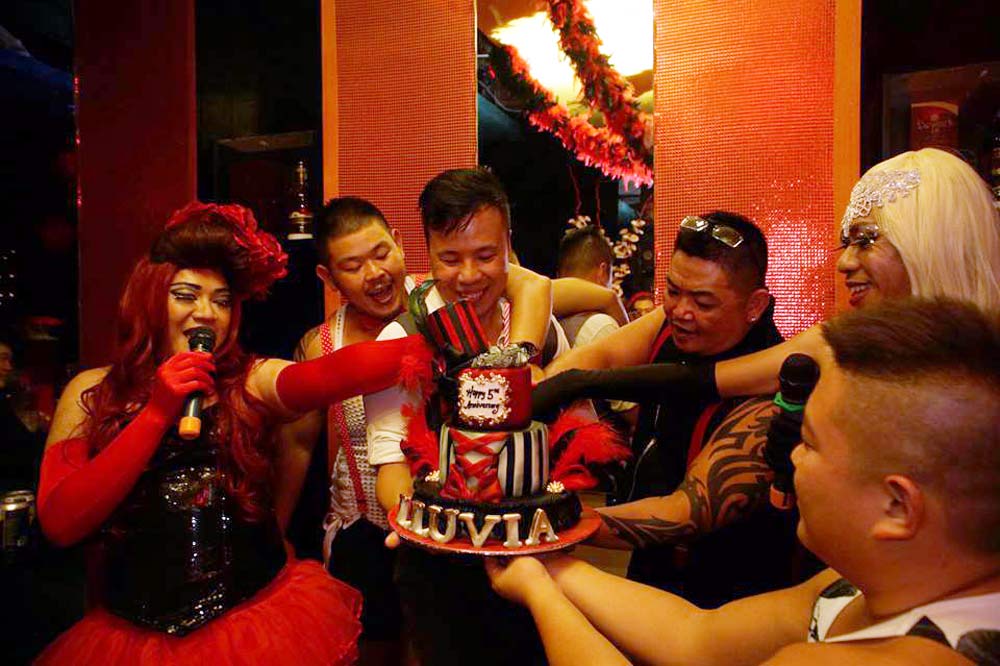 Lluvia is touted online as a bar for 'bears' (hairy and bulkier men). The establishment serves up value-for-money lunch meals for the working crowd and transforms into a raunchy KTV pub at night.
Address: 145 Telok Ayer Street, S068605
Admission: Free
Gay Clubs And LGBT Bars In Singapore 2019
Have fun, stay safe, and don't drink and drive. Puking on the pavement isn't very glamorous either, so stay in control as you party the night away!
Also read:

How Partying With Gay Men As A Straight Woman Renewed My Hope In Friendship
Cover image: Source