Hell Nightclub
Partygoers are in for a treat. After the opening of Prism Singapore earlier in November, another nightclub is set to launch before the end of 2022. Known as Hell, the LGBTQ club is opening their "hell gates" on 16 December 2022 to jio your fellow kakis for year-end party weekend plans. 
The nightclub
Unlike new nightclubs that are secretive in their location and concept, Hell is opening with a bang. They're inviting anyone to join the fun and even dropped deets about their resident DJs like Clammr and Linc. 
As a celebration of their grand opening, Hell has also prepared performances by drag queen Salome Blaque and her fellow queens from Catch Us Move. 
If the lineup sounds like your cup of tea, be sure to head down to Hell on 16 December 2022 from 10pm to 3am at 113 Telok Ayer Road. An entry ticket with a free house pour will cost you $30.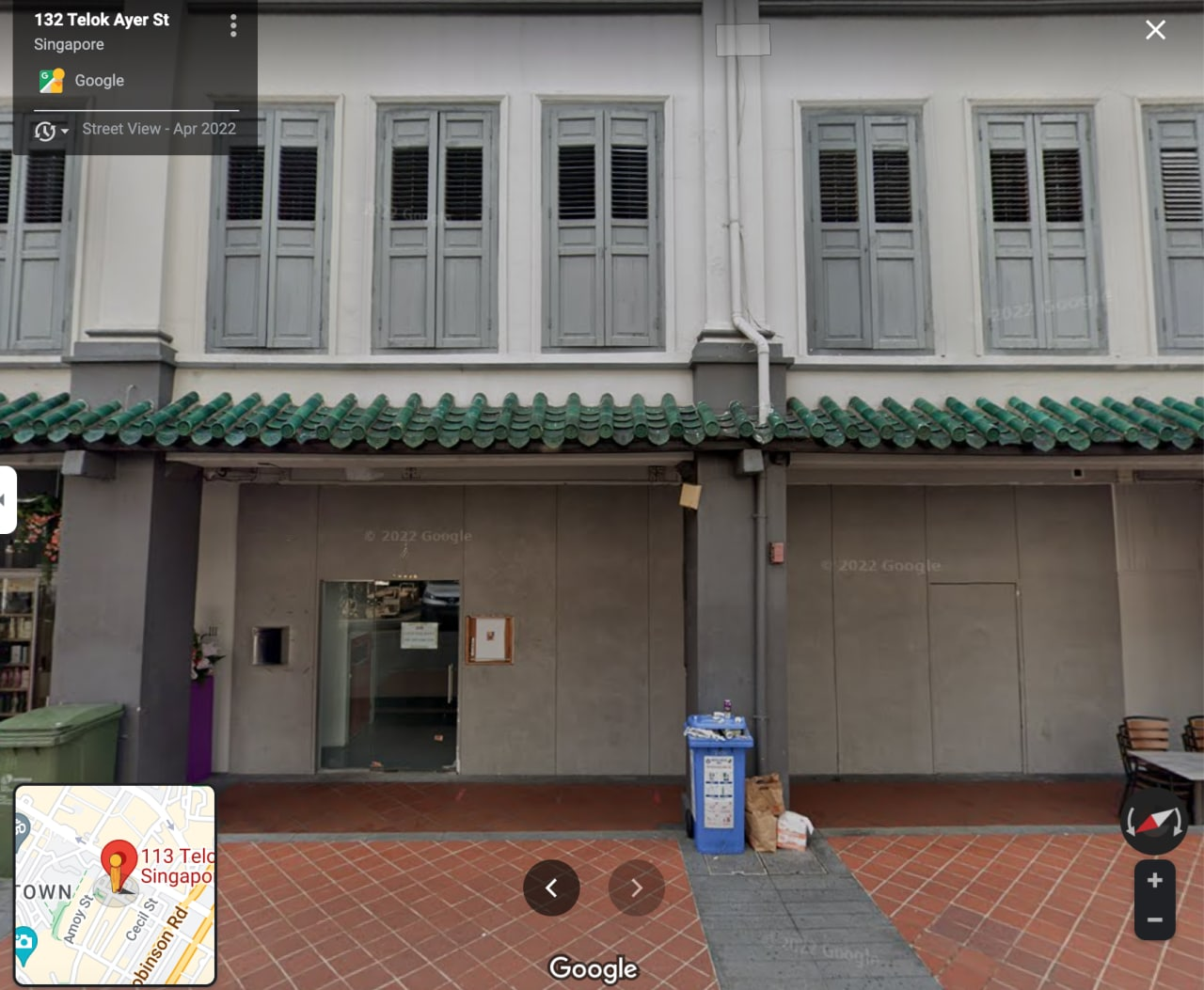 The exterior of Hell based on Google Maps
Source
As of now, Hell has yet to drop any information or pictures about the appearance of the nightclub, but you can expect them to have a unique take on the concepts of hell and heaven.  
According to insider sources, guests will first be welcomed to paradise thanks to a holy-like entrance, and once they enter the nightclub, a "hell hole" awaits them. The interior of the nightclub is said to mimic the appearance of a cave, and there are even unique drinks like Meng Po Tang for you to "forget" about your entire life. 
Experience A New Level Of "Heaven" and "Hell" When You Party At Hell
Since the gates to Hell are opening on 16 December 2022, you can expect to hear more details about the nightclub closer to the date. Remember to dress in your Friday best, and also make plans with your fellow partygoers for an incredible night of fun. 
Stay tuned for more information on Hell, and in the meantime, you can follow them on Instagram. 
Hell Nightclub
Address: 113 Telok Ayer Road, Singapore 068582 
Also read: 
Prism Singapore Is The Newest Nightclub In Town For Your Year-End Party Weekend Plans