Clinic Bar Singapore
As Singapore welcomes the night life back with full force, many of us are scrambling for a taste of that TGIF high once again. If you're looking to spice up your night with something different, Clinic is a new LGBTQ-friendly bar disguised as a conversion therapy clinic promising to get you — in their words — "straight… to heaven".
Marketing tactic with Titus Low
For those who are active on TikTok, you might have seen a few clips of OnlyFans creator Titus Low "vandalising" a conversion clinic by spray-painting the words "fxxk you" on the walls. Clinic's co-owner, Jasper Goh, took to his Instagram page to reveal that it was all part of their marketing scheme.
Jasper explained that the concept behind the "clinic" was to have a place that's completely opposite to what is supposed to be inside. Aiming to raise awareness about the harmfulness of conversion therapy, the bar was created as a safe space for the LGBTQ+ community instead.
The bar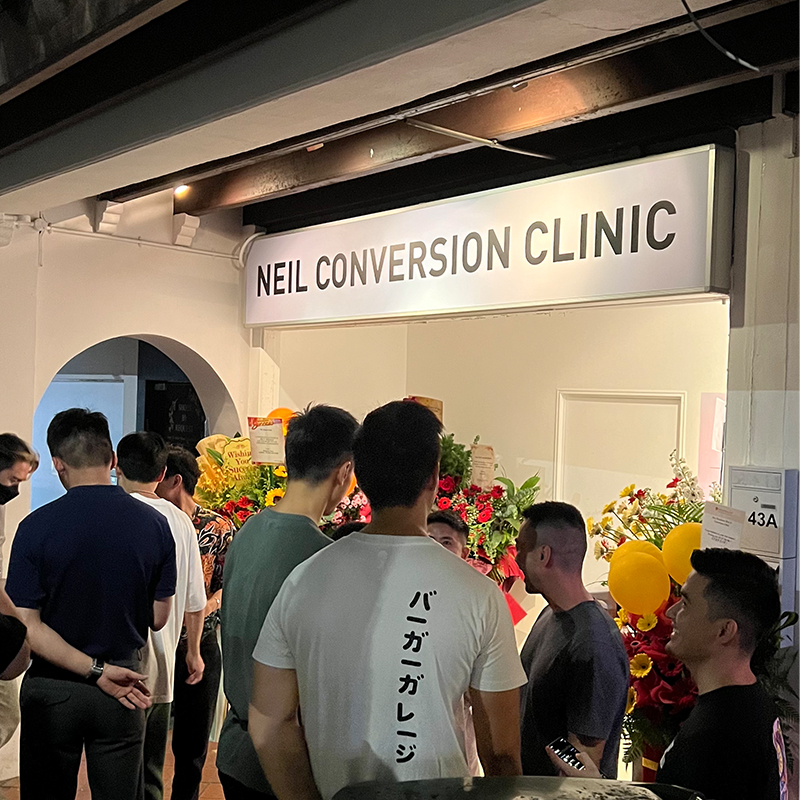 Image courtesy of a ZULA reader
On 6 August 2022, Clinic opened their doors to the public, spotting huge crowds at its unique entrance. Titus Low's "vandalism" appears to have been cleaned off, offering a clean clinical atmosphere in place to snap quirky OOTD pics.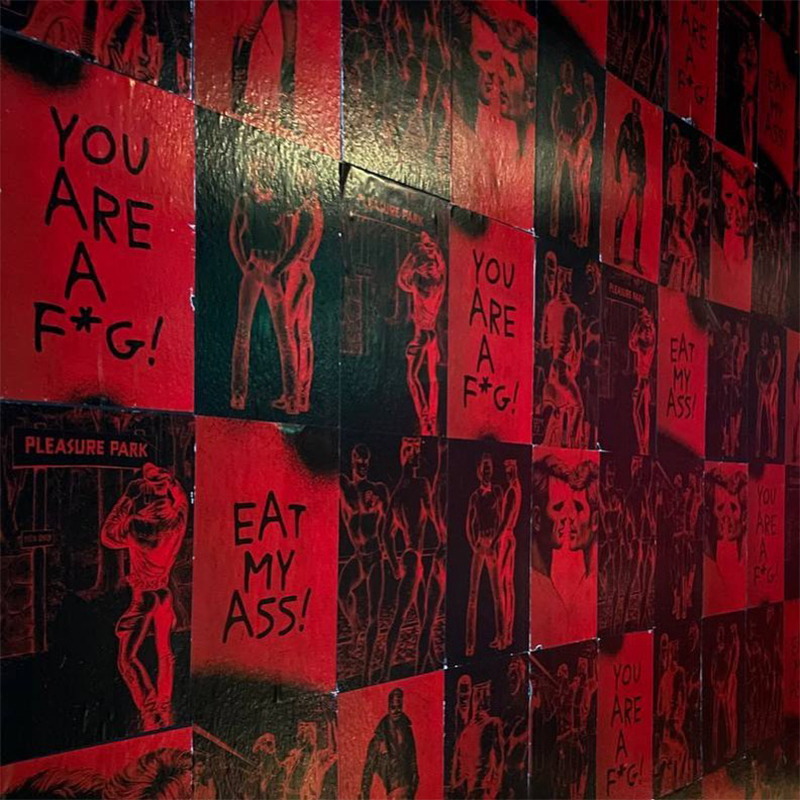 Source
If the exterior of the bar wasn't shocking enough for you, the bar's interior features a photowall with crude graphics and derogatory messages like "you are a f*g!" and "eat my *ss!" 
Posing with this wall is pretty much saying "F you" to all the homophobes out there. There's just something empowering about a gay bar owning these slurs to prove haters that nothing can bring them down.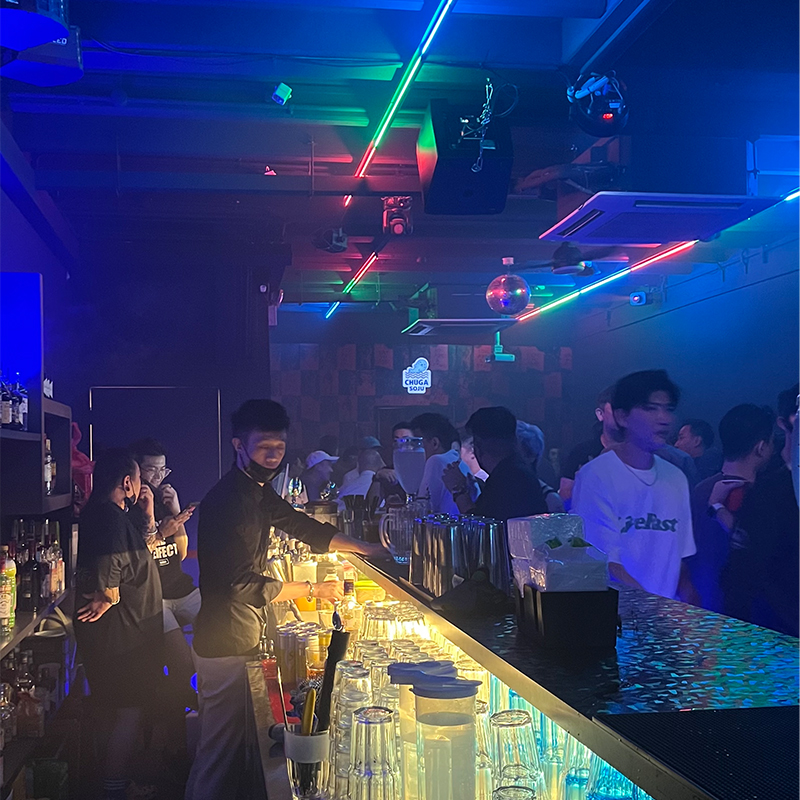 Image courtesy of a ZULA reader
Like most bars, you can expect colourful strobe lights and a wide bar counter to keep the drinks flowing.
Drag shows and menu highlights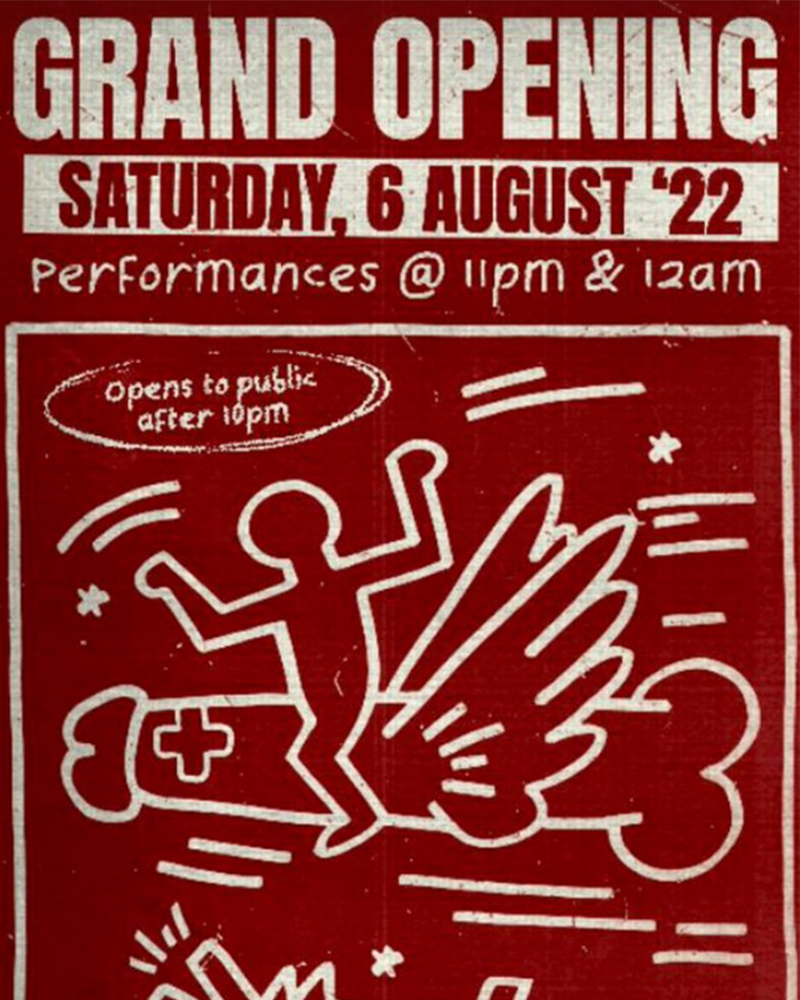 Source
While Pride Month may be over, it doesn't mean that you can't catch anymore drag performances until the next year. At Clinic's grand opening, the bar also hosted a series of drag performances to kickstart the fun. 
Don't fret if you missed out on the fun — there will be more to come on special nights. Stay tuned to Clinic's Instagram page for more information.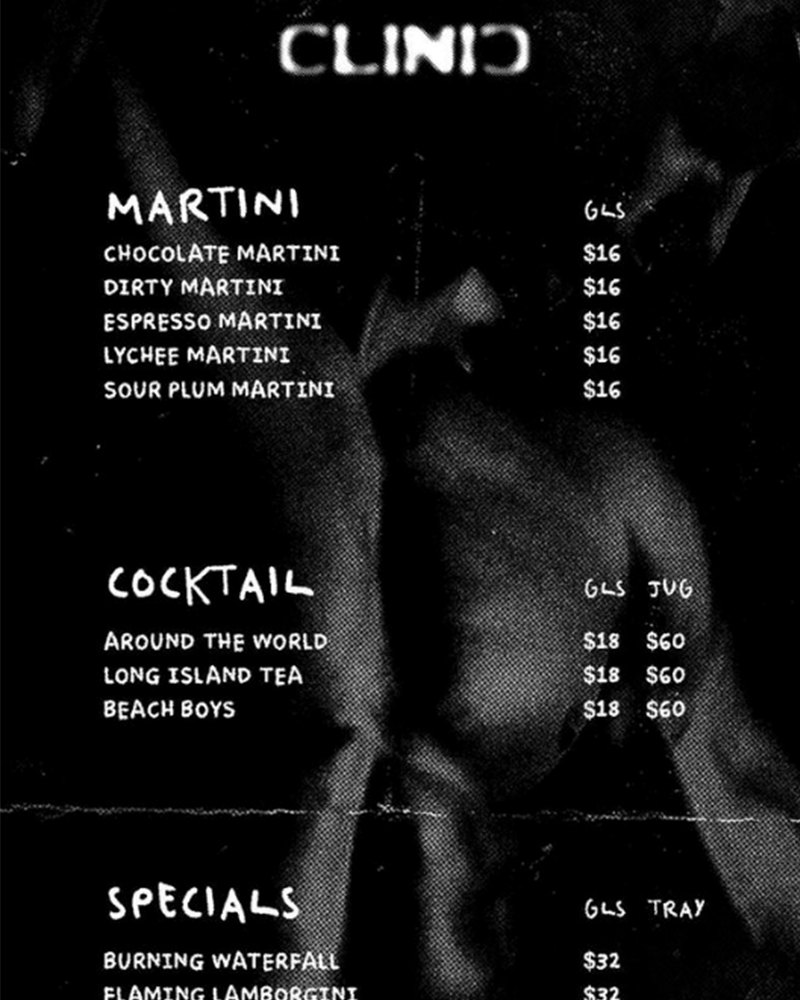 Source
Get your "medical prescription" in the form of strong alcoholic drinks, as Clinic's menu consists of martinis, cocktails, shooters and more.​​ The full menu is available on their Instagram highlights.
Clinic Is A LGBTQ-Friendly Bar Raising Awareness About The Harmfulness Of Conversion Therapy
Unfortunately, conversion therapy still remains a common form of "treatment" for the LGBTQ+ community today. But with bars like Clinic making their mark in society, hopefully, we'll be able to expand more of such spaces for the LGBTQ+ community to be themselves. 
As quoted by co-owner Joey Tan, "the next time someone gets sent to a conversion clinic, I hope it will be the safe space that's created at 43 Neil Road". 
Neil Conversion Clinic
Address: 43 Neil Road, Singapore 088825
Opening Hours: 7pm to 12am (Mondays to Thursdays) | 8pm to 1am (Fridays) | 8pm to 2am (Saturdays)
Cover: Source, image courtesy of a ZULA reader
Also read:
8 LGBTQ-Friendly Bars In Singapore With Unique Drinks & No Cover Charge So You Can Party With Pride