Boba Chocolixir at Godiva Japan
The boba obsession is as crazy in Tokyo as it is in Singapore. In my recent trip there, I saw long queues not just for big names such as Xing Fu Tang, but also at the commonly found Coco Fresh Tea and other small bubble tea shops.
White Chocolixir Tapioca Darjeeling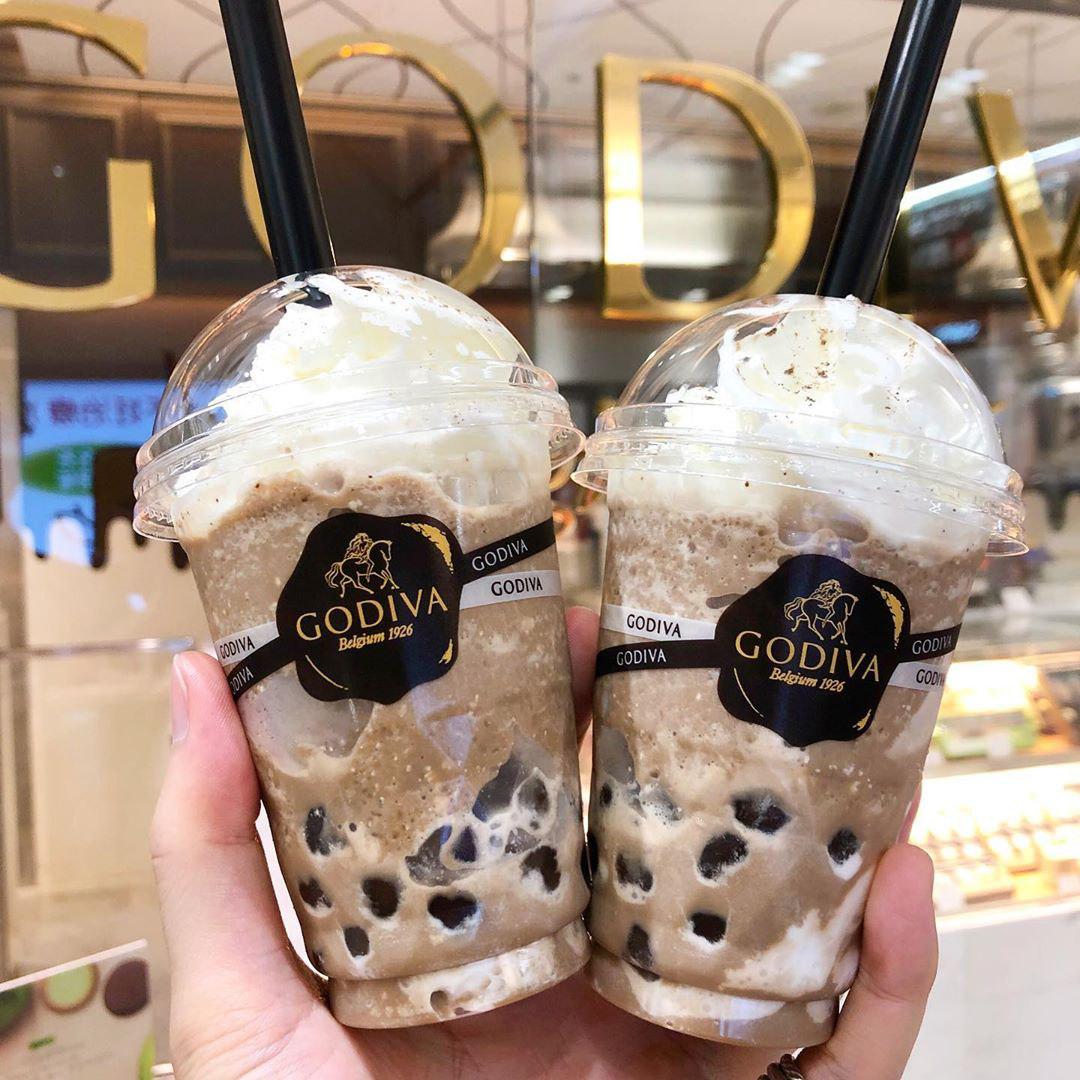 Godiva Japan has now jumped on the boba bandwagon by introducing a limited-time White Chocolixir Tapioca Darjeeling.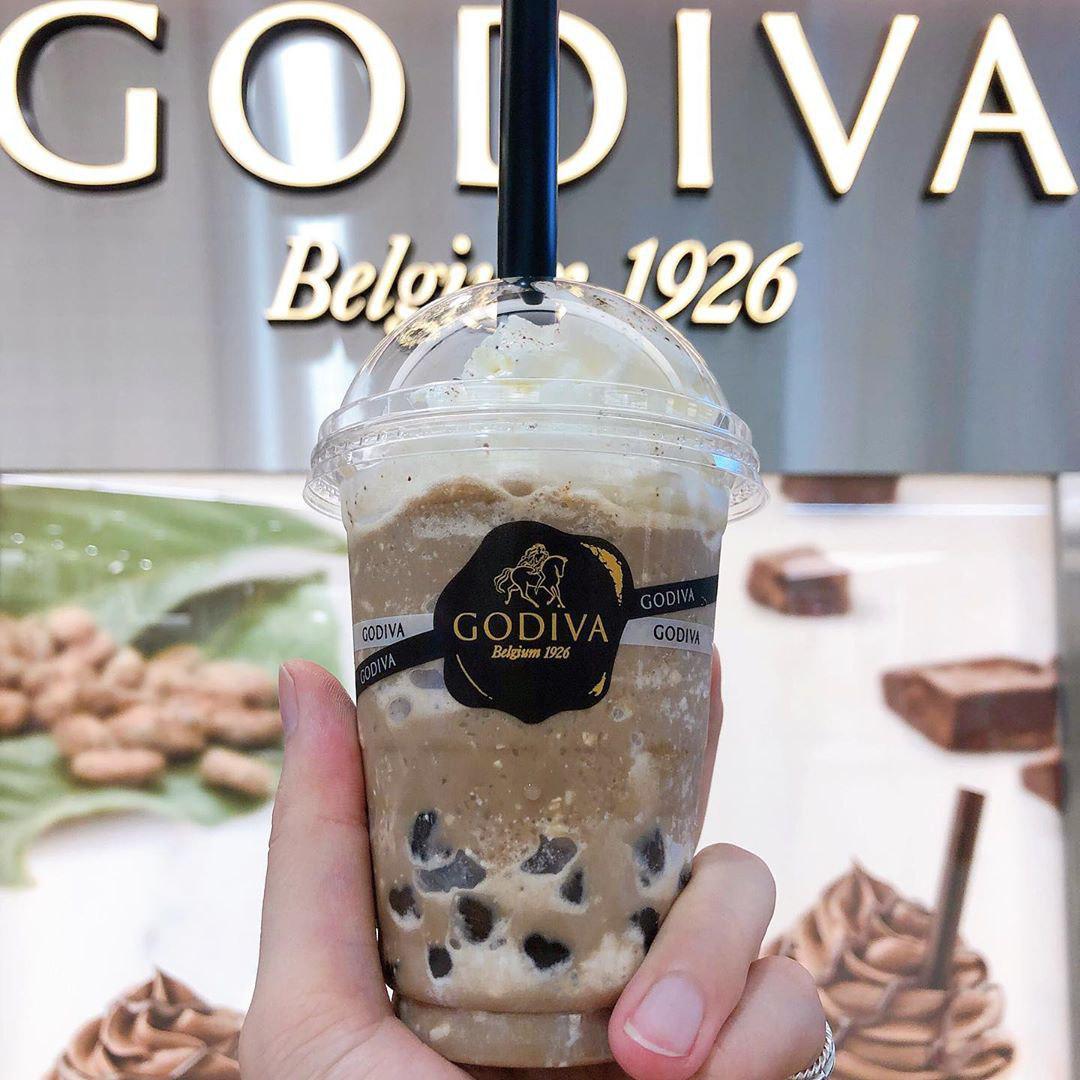 This seasonal drink goes at 670yen (~S$8.80), and comprises a mix of ice-blended white chocolate and Darjeeling tea. At the bottom of the drink is a spoonful of chewy black tapioca pearls, and the drink is topped with a swirl of whipped cream and Darjeeling powder. 
Launched at the end of August, this drink will only be available until 31 December 2019 at selected Godiva stores in Japan.
White Chocolixir Strawberry Deluxe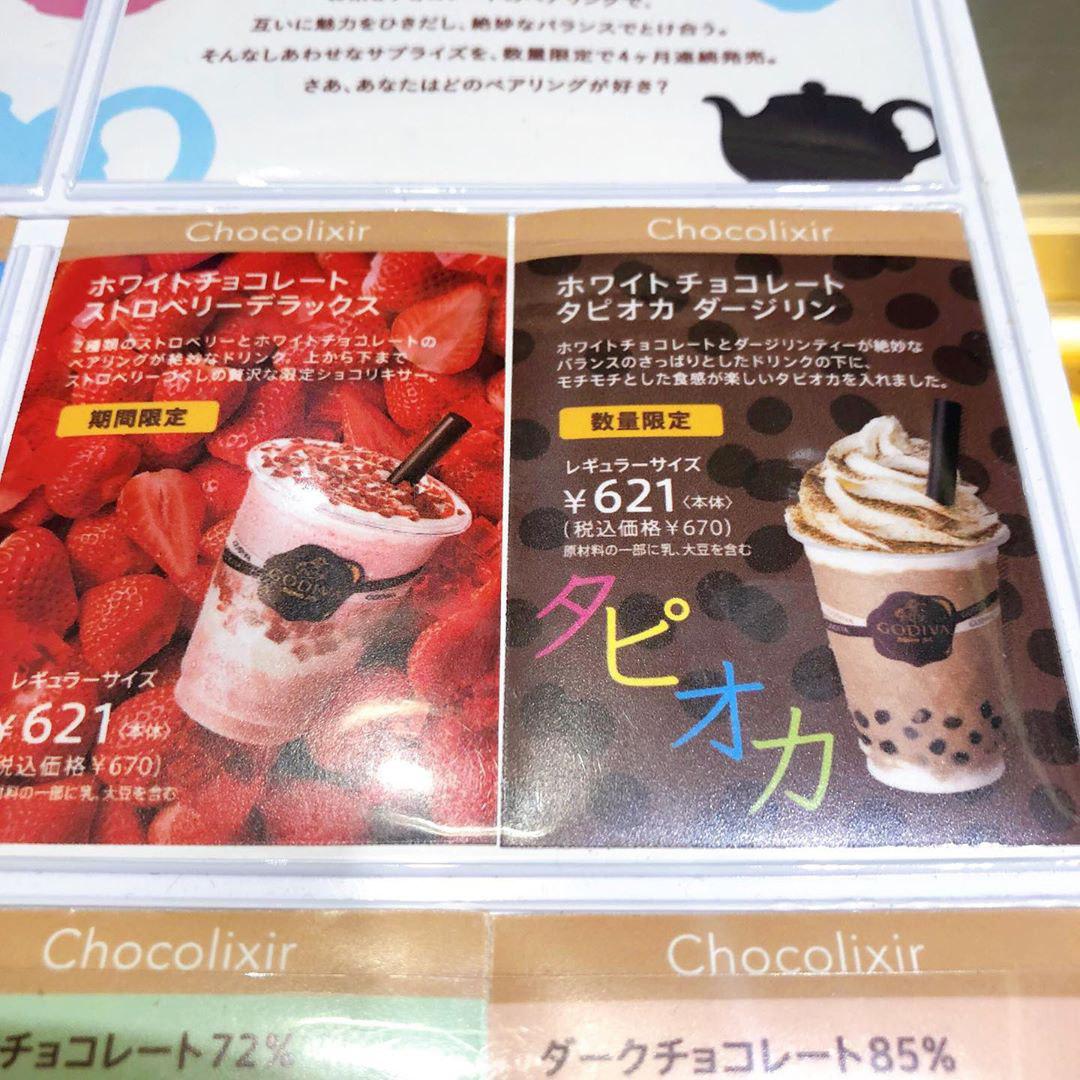 Other than this boba drink, you'll also find a seasonal White Chocolixir Strawberry Deluxe drink at the chocolate shop. Also priced at 670yen (~S$8.80), this summer drink is more refreshing than the tea-based one, and comes with loads of strawberry jelly cubes. This flavour will be available until 30 November 2019.
Also read:
Bubble Tea Airpods Case, Phone Grip & Tumbler Let You Show Your Love For BBT Without The Health Risk
Milk Chocolixir Chai Tea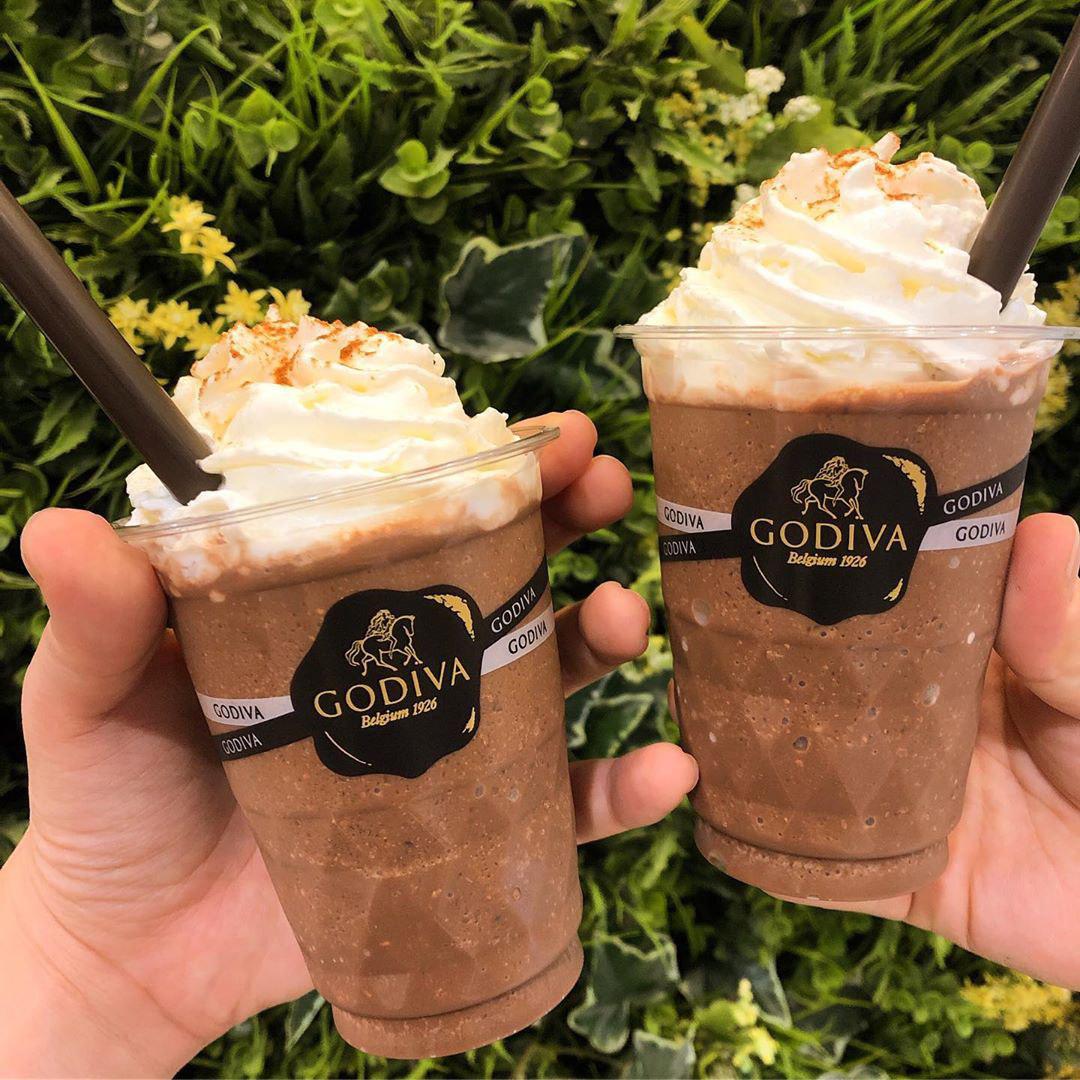 If you'll be in Japan this month, you might be lucky enough to get your hands on the Milk Chocolixir Chai Tea, which also costs 670yen (~S$8.80). Available only in the month of September, this is a rich mix of ice-blended milk chocolate and chai tea. To spice things up, the drink also comes with crushed chocolate chips! 
White Chocolixir Peach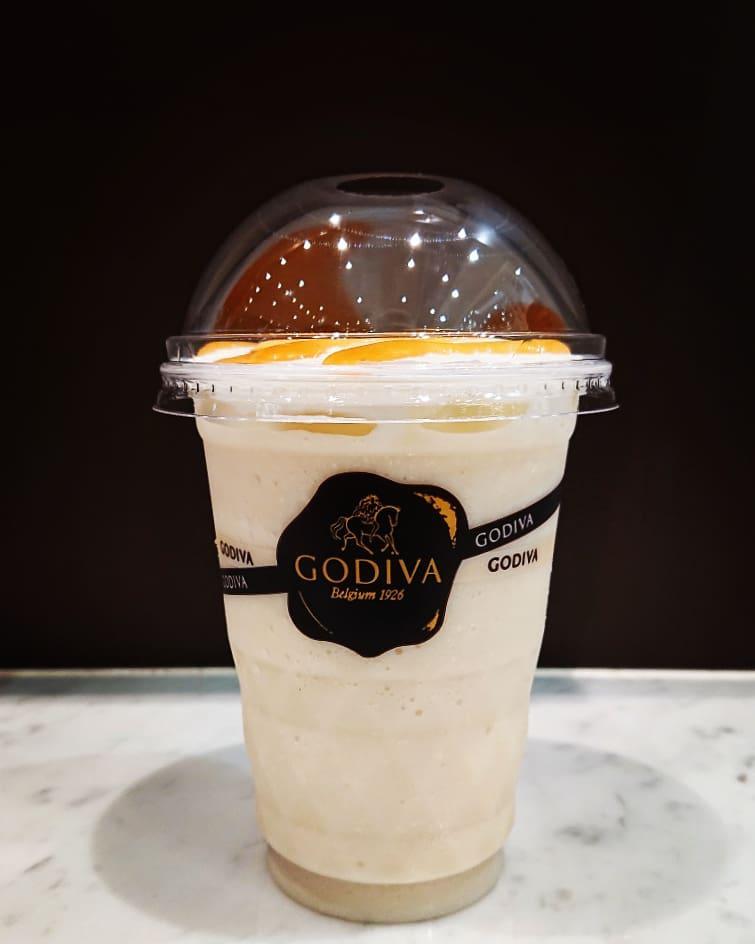 Rounding off their seasonal Chocolixir range is the White Chocolixir Peach. This is also only available in the month of September and it's priced at 650yen (~S$8.50). Instead of tea, this one has a white chocolate and peach base. It also comes with crushed white chocolate chips and it's topped with peach sauce!
Godiva Japan's seasonal Chocolixir range
These seasonal Chocolixir drinks may not return once they're gone, so be sure to get your hands on them when you're there!
Also read:
Bubble Tea Nails Are Now A Thing In Singapore So You Can Take Your Love For BBT To The Next Level