Bubble Tea Airpods Case & More
When future generations look back at the year 2019, I bet it will be as the year that the world somehow became obsessed with the humble combination of milk tea and tapioca pearls.
From a new bubble tea franchise opening every month to an actual bubble tea theme park in Tokyo, we just can't get enough of the beverage in all forms. Now feast your eyes on the latest BBT merch: bubble tea airpod cases and phone grips.
BBT Airpods cases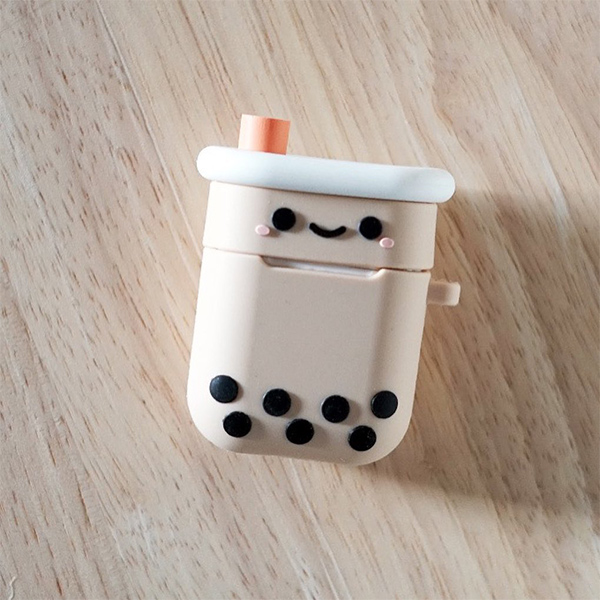 Source
If you find the adorable face familiar, it's because the geniuses behind these products are the same ones who brought us the bubble tea ambient light earlier this year.
Smoko's Pearl Boba Tea Airpod Case is a beige body (tbh, if it were a drink, it'd look a bit diluted but anyway) with an orange straw, dotted with black pearls at the bottom. Made of silicone, it is for Gen 1 and Gen 2 Airpods.
Source
As if walking around with Airpods in your ears wasn't enough of a flex, now you can casually store them in this case and flaunt your Airpods even when they're not in use.
Smoko's Pearl Boba Tea Airpod Case is a pre-order item. The estimated shipping date is 20 September. Its usual retail price is US$15 but you can purchase it now at a special rate of US$12.
Also read:
Bubble Tea Nails Are Now A Thing In Singapore So You Can Take Your Love For BBT To The Next Level
BBT phone grips
Thankfully, the rest of us plebians who are still using wired earphones (the horror!) can still get in on the bubble tea merch action.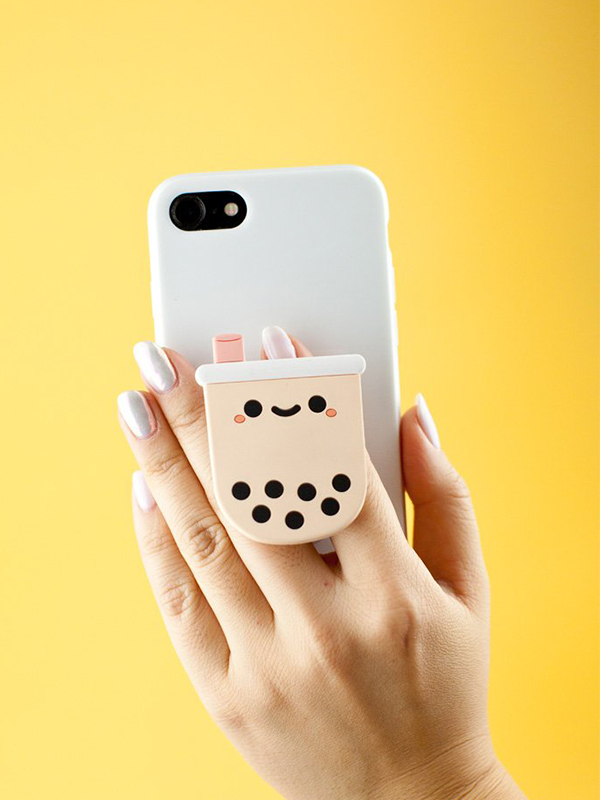 Source
Smoko will also be releasing a Pearl Boba Kawaii Pop that you can mount onto your mobile device. Made of plastic and silicone, it measures 0.5 x 2.5 inches.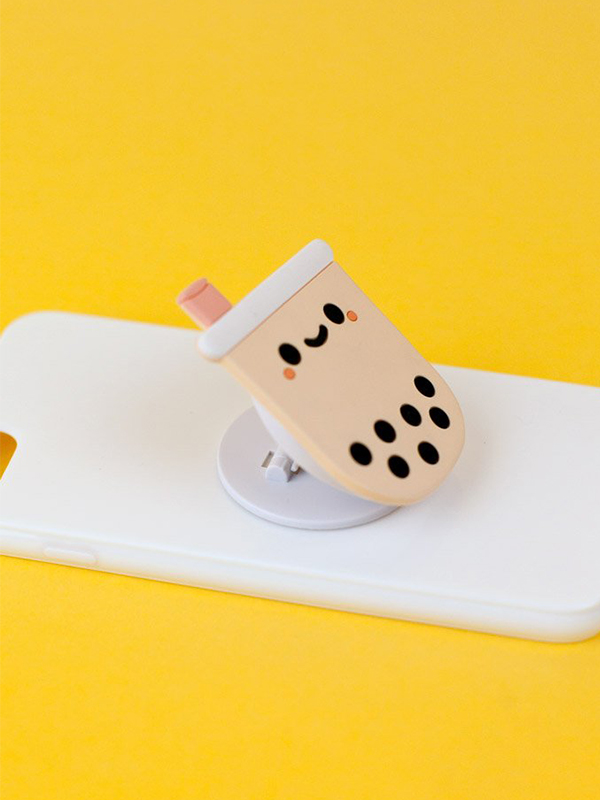 Source
As with any other phone grip, you can use it to hold your phone easily, as a stand to prop up your phone, or to make taking a selfie easier (because #firstworldproblems).
Only instead of a bejewelled gem or a company logo because you got it free in a swag bag, this one lets your proclaim your love for BBT at the same time.
Like the bubble tea Airpod case, the Kawaii Pop is also a pre-order item. It is available at US$9.
BBT tumbler
You can also get the Kawaii Pop as part of a set with a Pearl Boba Tumbler for US$20.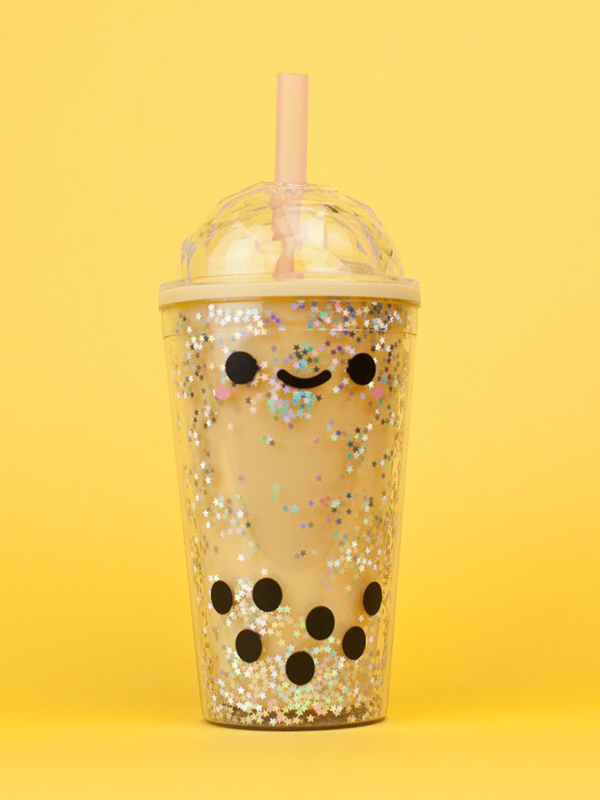 Source
Made of BPA-free plastic, the tumbler has iridescent star-shaped confetti on its body. The best part? It comes with a reusable straw—that bubble tea pearls can fit into. Yes, all you bubble tea eco-warriors can now indulge in your favourite drink without feeling guilty about your carbon footprint.
Source
If you're planning on getting the bubble tea tumbler alone, it is retailing for US$17. It is also a pre-order item.
Smoko's Bubble Tea Airpods Case, Phone Grip & Tumbler
Smoko's bubble tea Airpods case, phone grip and tumbler are all available for pre-order exclusively on its website. It ships to Singapore directly.
Now you can show your love for bubble tea all day, every day.
Also read:
Bubble Tea Earring Designers Klay.sg Show Us Exclusive New Collection Of Food Jewellery
All images courtesy of Smoko