Golden Village My Melody & Gudetama Tumblers
After a long and tiring week, kicking it back and relaxing over the weekends is one of the best ways to recharge. If your idea of a chill day is hanging out at the cinemas to catch up on movies with bae, Golden Village now has exclusive My Melody and Gudetama tumblers to make your date even cuter.
My Melody tumbler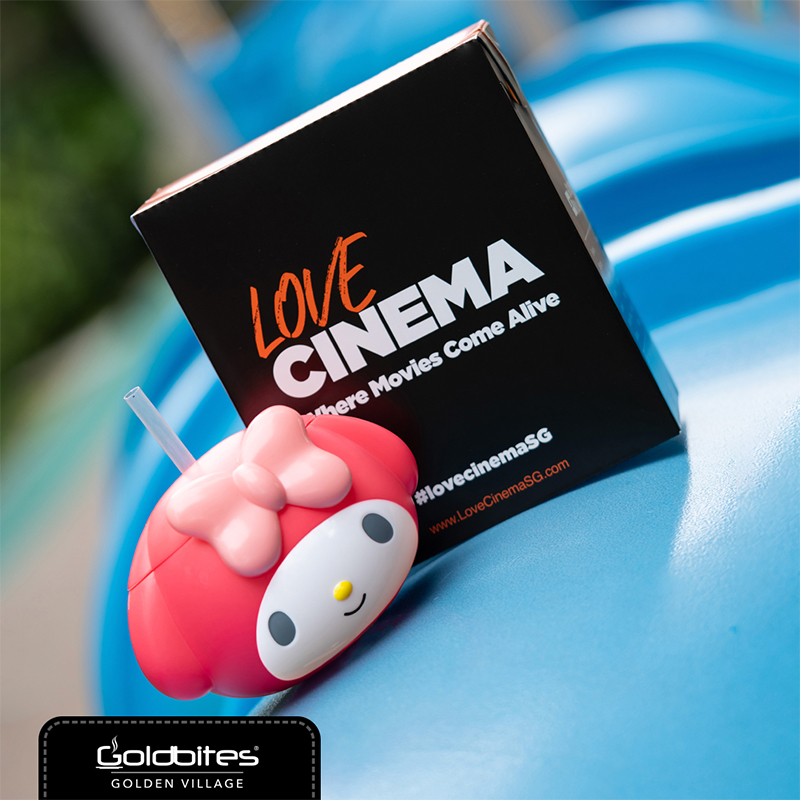 The My Melody tumbler comes in a kawaii pink design of the bunny character's head, complete with a transparent straw on top. The removable lid allows you to fill up your drink of choice with ease.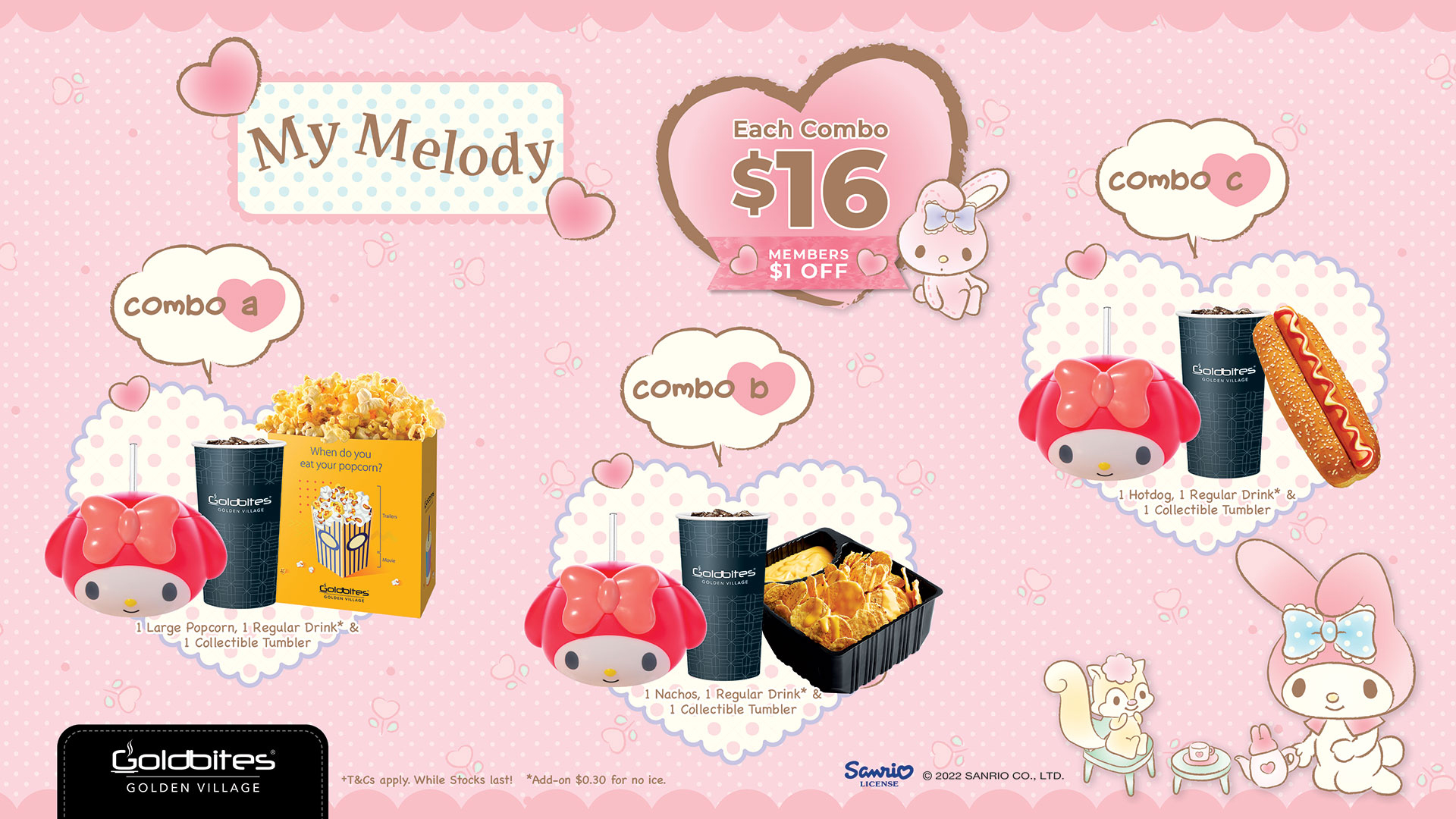 The tumbler is available in three different snack combinations including a regular drink and popcorn, nachos or a hotdog. Each combo retails at $16 each, and GV Members can enjoy a $1 discount off any combo.
Gudetama tumbler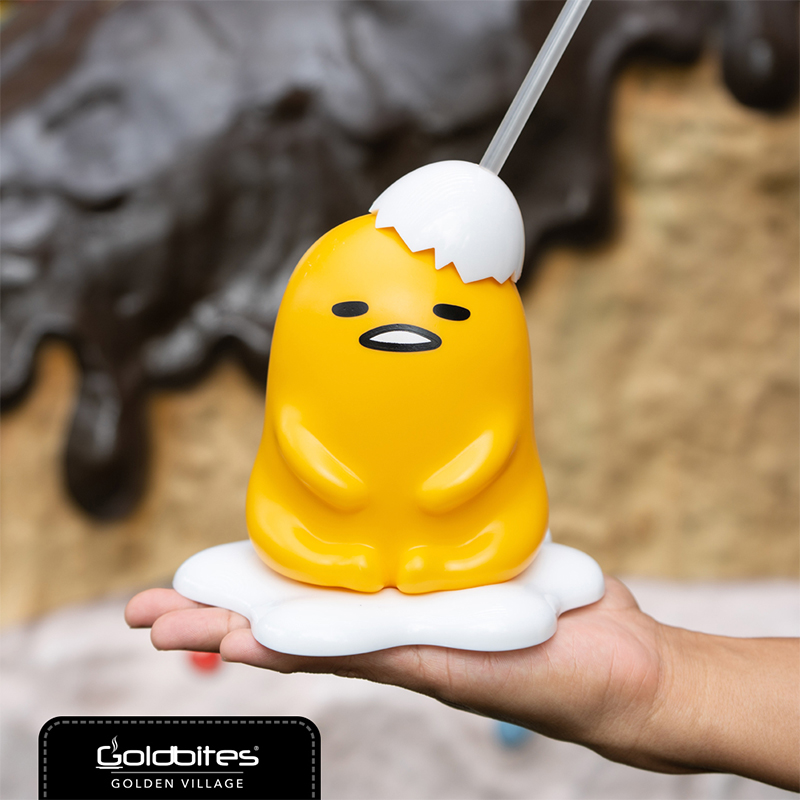 If nothing sounds better than nua-ing all day at the theatre, perhaps you can relate to this Gudetama tumbler instead. The tumbler showcases the lazy character with a broken egg shell on his head, serving as an egg-cellent companion for your date.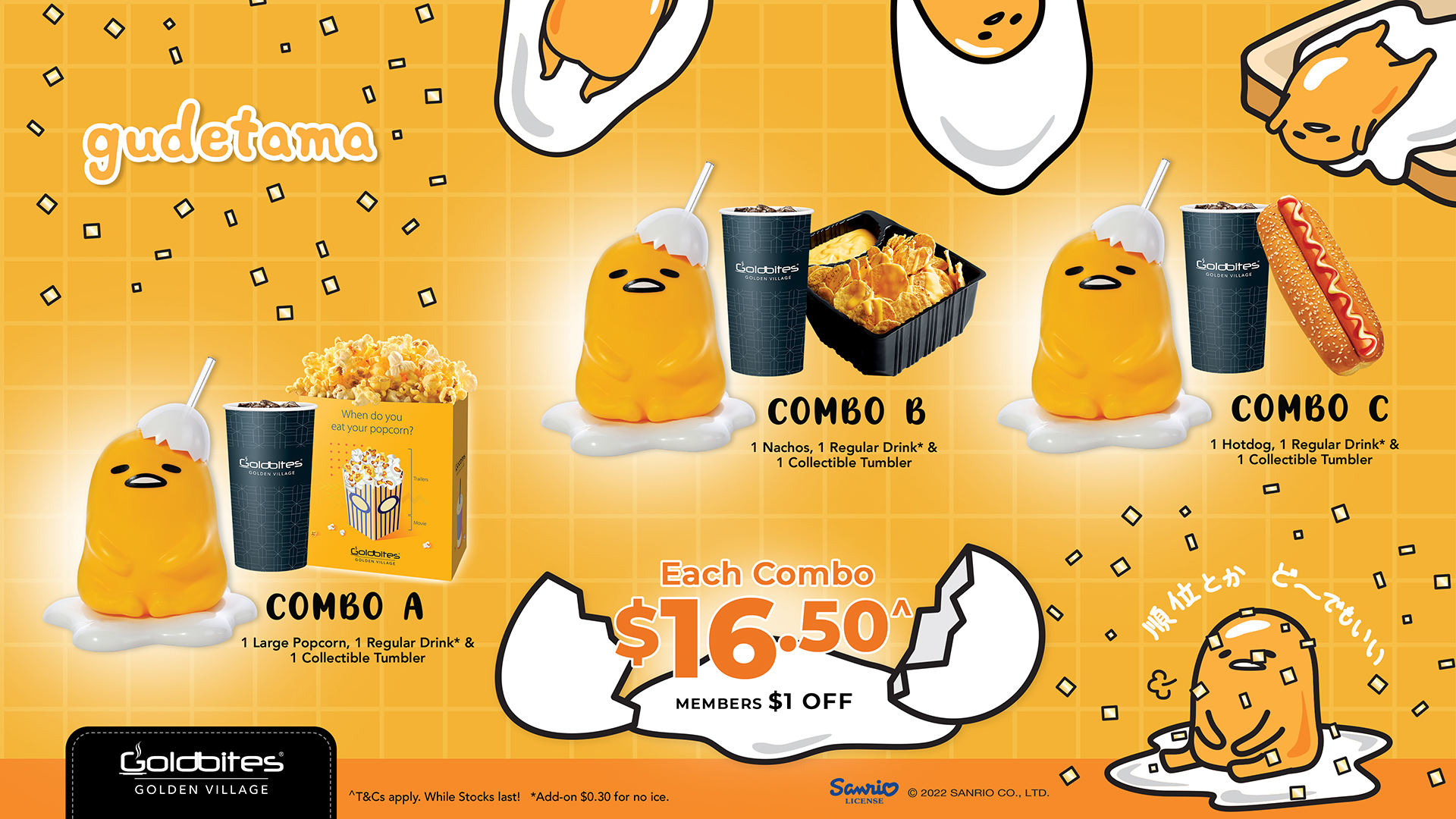 It's safe to say that munching on theatre snacks while enjoying the show truly enhances the movie experience. Like the My Melody combo sets, the Gudetama tumbler is also available in three similar snack combos. 
Each combo retails at $16.50 each and GV Members can purchase any of them with a $1 discount.
Golden Village's Adorable My Melody & Gudetama Tumblers Will Accompany You On Your Movie Date
With OWNDAYS recently launching their Kuromi collection, it seems like Sanrio fans are in for a treat with new merch from Golden Village too. From now till while stocks last, Golden Village's My Melody and Gudetama tumblers will be available to purchase at theatres and on their online website. 
Don't miss out on the membership discount before buying by signing up as a member on GV's website for free ASAP. 
All images courtesy of Golden Village.
Also read:
OWNDAYS Now Has A Kuromi Frame Collection With Exclusive Pouches & Stickers, Featuring Her Sidekick Baku