Kuromi x OWNDAYS
Last year, OWNDAYS launched a Cinnamoroll collection with pastel character designs and a fluffy cloud pouch to the delight of Sanrio fans. This time round, we are treated to a cheeky addition — OWNDAYS has a new Kuromi collection with unique frames, exclusive pouches and stickers inspired by My Melody's naughty rival.
The collection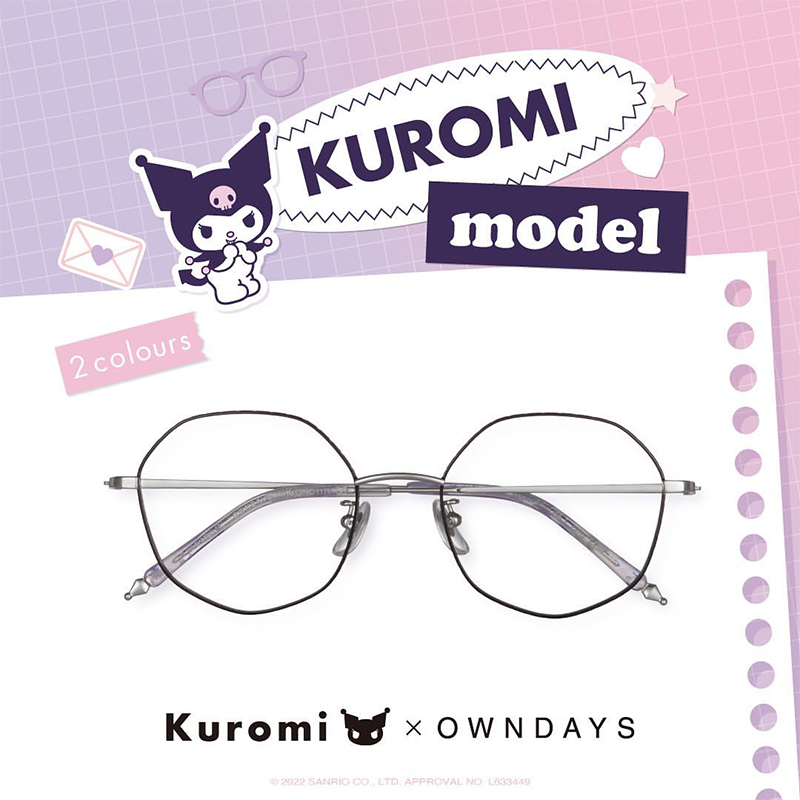 There are four frames in this collection — two of them are inspired by Kuromi, while the other two are inspired by her trusty sidekick, Baku. The Kuromi #01 frame comes in a polygonal shape with engravings of her pointy ears on the rims. 
The temple tips are also designed to resemble Kuromi's jester hat. Retailing at $178, this frame is available in black and pink.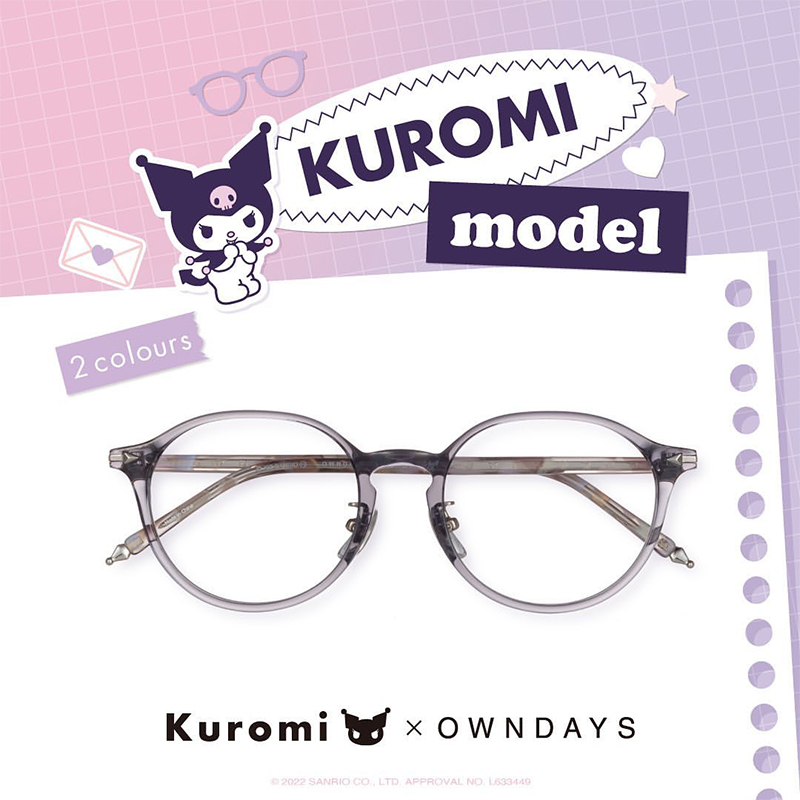 The Kuromi #02 frame and temple tips come with more motifs of Kuromi's tail, reminding us of her devil-like features that makes her so edgy and lovable at the same time. Kuromi and skull engravings are also featured on the metal wire, available in grey and pink. 
The Kuromi #2 frames are retailing at $178 each.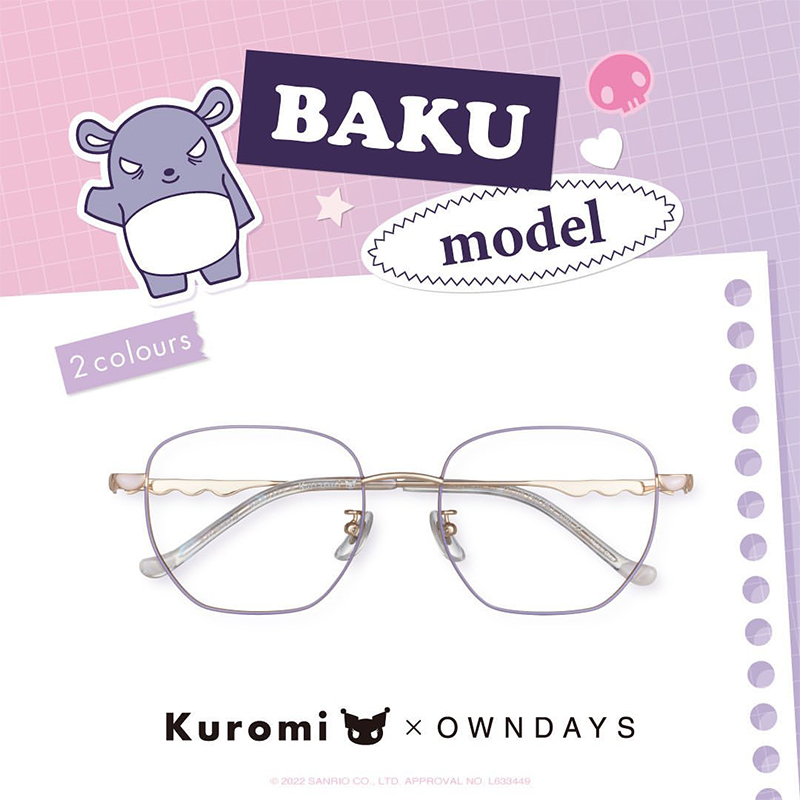 The Baku #01 frame comes in an oversized polygonal metal frame to resemble Baku's massive body. To add onto the uwu girl look, the curved design on the front of the frame resembles Baku's eyes. It's available in purple and pink, retailing at $178.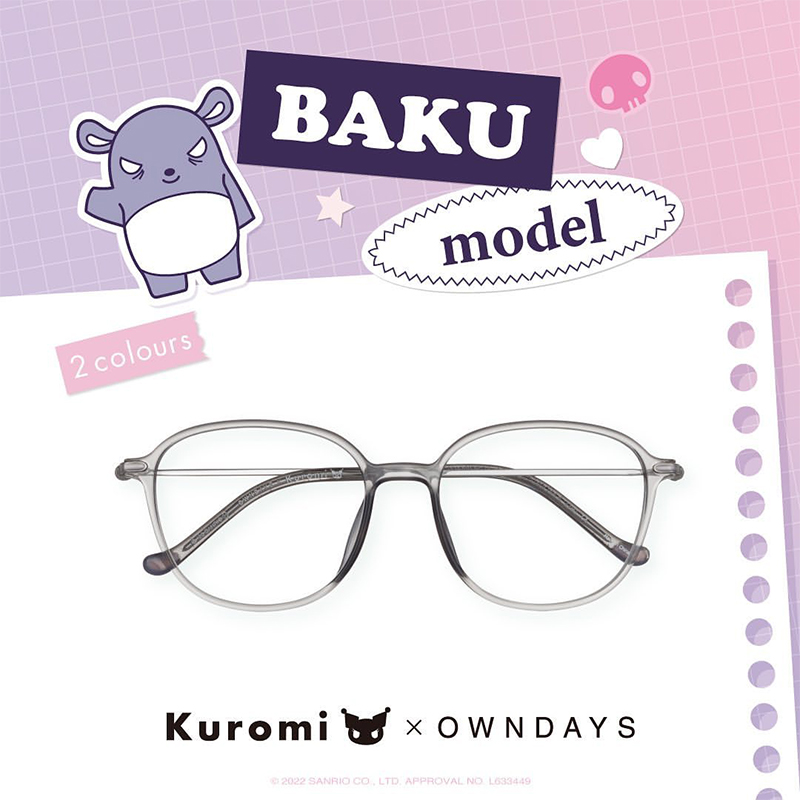 Last but not least, the Baku #02 frame includes motifs of his favourite food, Takoyaki, featured on each temple. The frame is retailing at $158 and comes in grey and pink.
Exclusive merchandise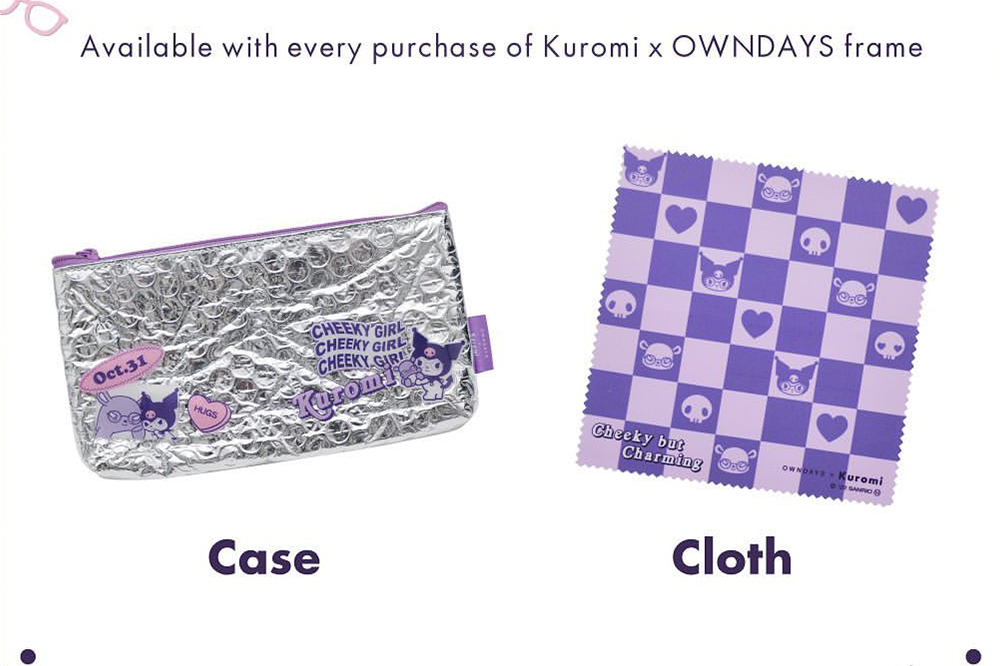 Apart from the kawaii spectacle frames, Sanrio fans can also get their hands on an exclusive custom-designed case and a lens cleaning cloth. Designed in purple-themed punk rock motifs, these are available with every purchase of a Kuromi x OWNDAYS frame.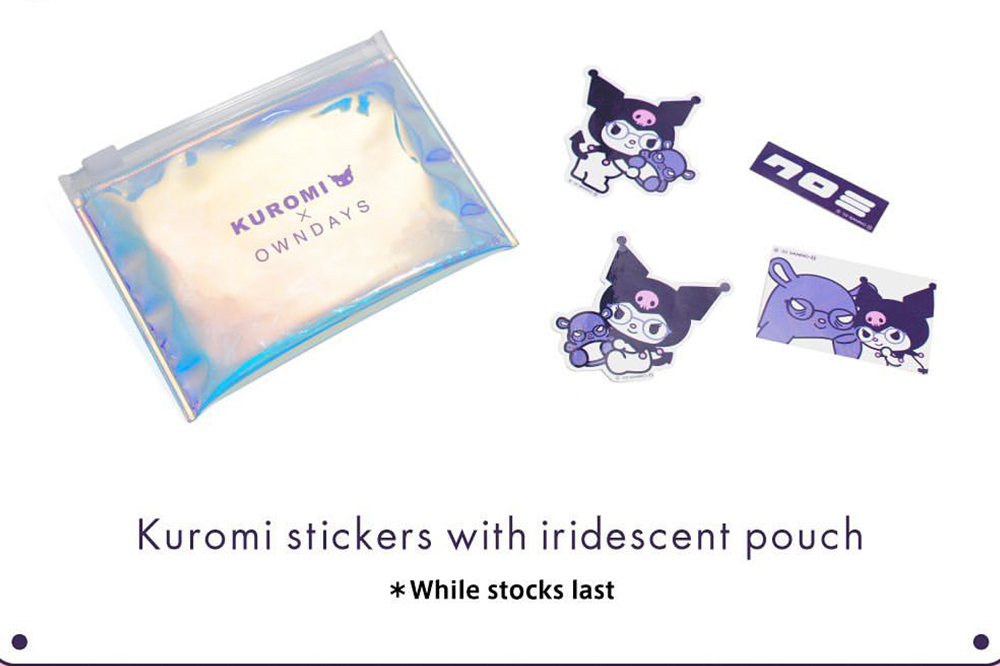 That's not all — receive a complimentary set of Kuromi and Baku stickers in an iridescent pouch, available while stocks last. It's the perfect addition to add to your growing Sanrio collection, especially if Kuromi is your fave character.
The Kuromi x OWNDAYS Collection Has Purple Hues Inspired By The Mischievous Rabbit
The Kuromi x OWNDAYS collection is available at all OWNDAYS stores islandwide and on their online store. If you can't get enough of Kuromi's cuteness, don't miss out on the OWNDAYS Pokémon collection with complimentary Pikachu merch that was launched earlier last month. 
All images courtesy of Owndays.
Also read:
OWNDAYS Now Has A Pokémon Frame Collection That Comes With A Complimentary Pikachu Merch Set