Hair Recipe's New Haircare For Healthy Hair
Leafy greens, fruits and berries are no longer just holding court in juice bars and the supermarket. Recently, the superfood squad has been popping up in creams and lotions too.
Japanese brand Hair Recipe has also tapped into the green variety with its organic hair solutions. Teaming up with Japanese nutritionists to create recipes for silkier, stronger tresses, its patented NutriBlend™ Technology whisks antioxidant-rich fruits into 3 nourishing haircare ranges.
Keeping in line with Hair Recipe's natural and organic ethos, all the formulas are free of parabens, mineral oil and gluten.
Apple & Ginger Damage Care Recipe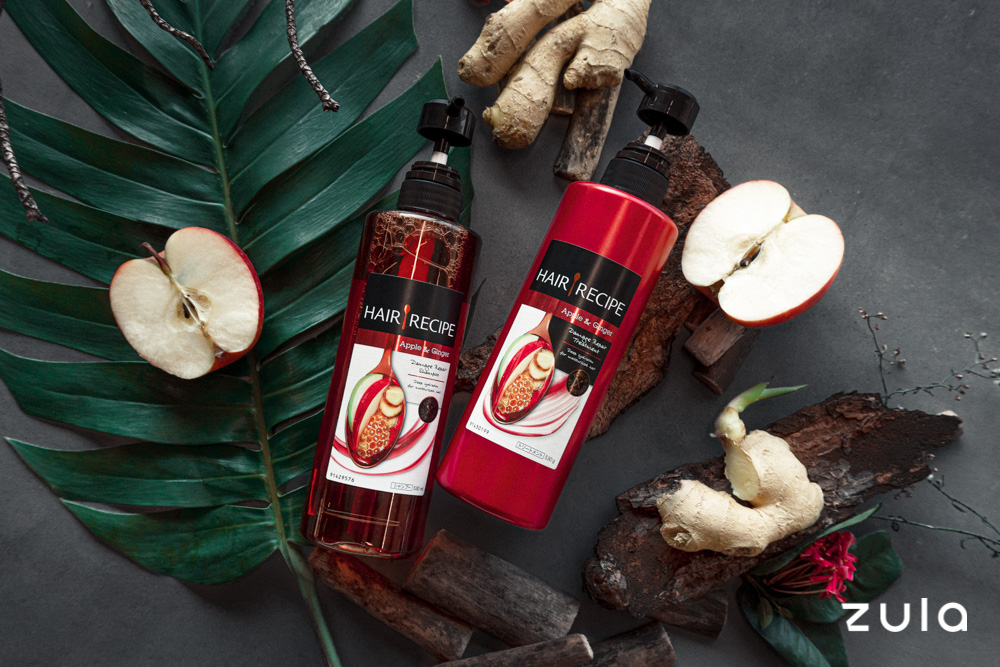 Left to right:
Damage Repair Shampoo ($18.90)
Damage Repair Treatment ($18.90)
They say an apple a day keeps the doctor away. Hair Recipe's Damage Repair duo harnesses the fruit's vitamins and antioxidants, and combines them with scalp-soothing ginger. This pair repairs strands and stimulates hair growth, while leaving your locks soft, smooth and moisturised.
Kiwi & Fig Volume Recipe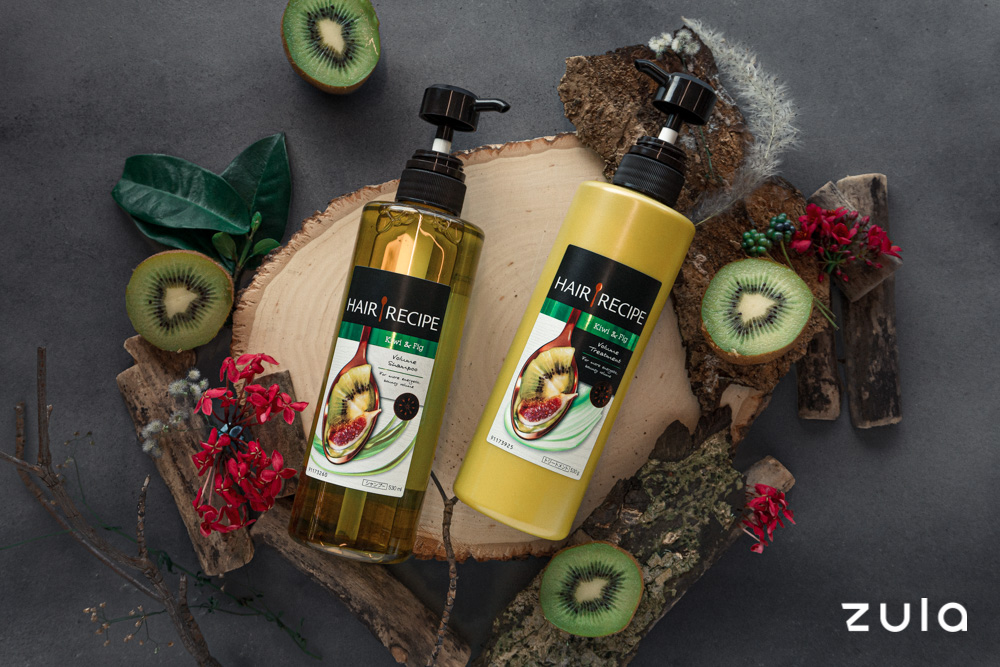 Left to right:
Volume Shampoo ($18.90)
Volume Treatment ($18.90)
Silicone tends to weigh hair strands down, so Hair Recipe's Kiwi & Fig shampoo is formulated without it for a thorough cleanse that will give you maximum volume. The matching treatment uses a unique NutriLift™ technology to wrap your hair in a silky coat of nourishing extracts and a fresh, invigorating scent.
Honey & Apricot Moisture Recipe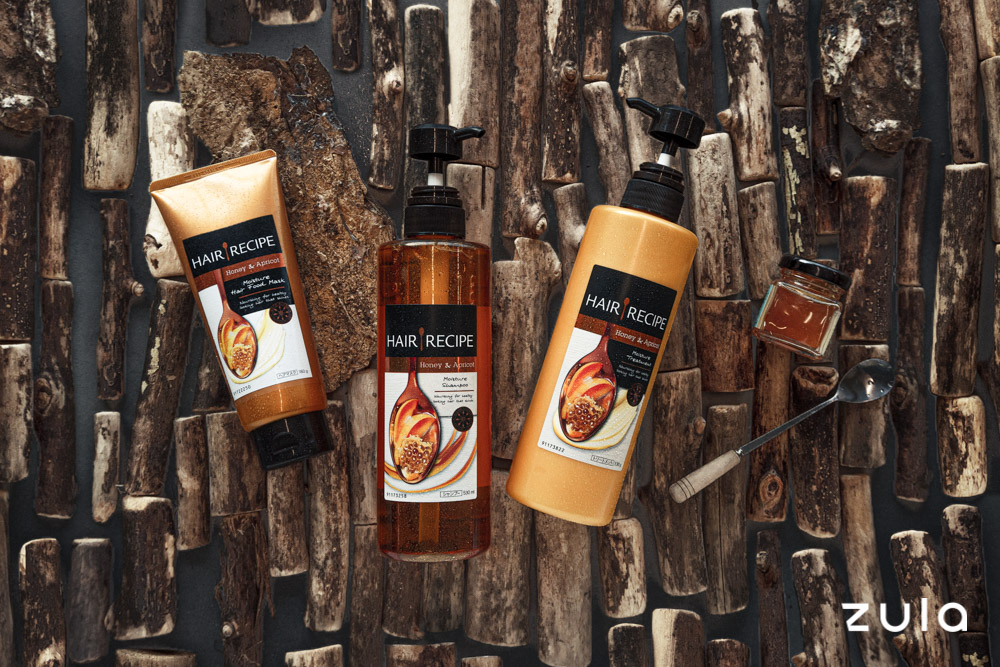 Left to right:
Moisture Shampoo ($18.90)
Moisture Treatment ($18.90)
Moisture Mask ($18.90)
Parched hair deserves a sweet treat too, in the form of Hair Recipe's Honey & Apricot range. The Triple Blend™ formula contains honey, a natural humectant that draws and stores water in the hair shaft.
Give your hair a gentle cleanse with the Moisture Shampoo and follow up with the Moisture Treatment for shinier, softer tresses. End your pampering routine with the Moisture Mask to seal in all that goodness.
Hair Recipe's Shampoos & Conditioners
A steady diet of superfoods can deliver beautifying benefits over time, so it's no surprise that Hair Recipe has tapped into these nutritious sources to give our hair the same glow-up. To give your hair a healthy dose of superfoods, head over to Watsons for the full collection.
This post is brought to you by Hair Recipe.
Photography by Sebastian Tan