Happiness Initiative Well-Being Journal 
As we approach the end of the year, there's no better time to check in on ourselves and on our friends. If your 2022 was tough, it's important to remember to take care of our mental health as we gear into 2023. As such, social enterprise Happiness Initiative has recently launched their well-being journal, to help you do just that. 
The design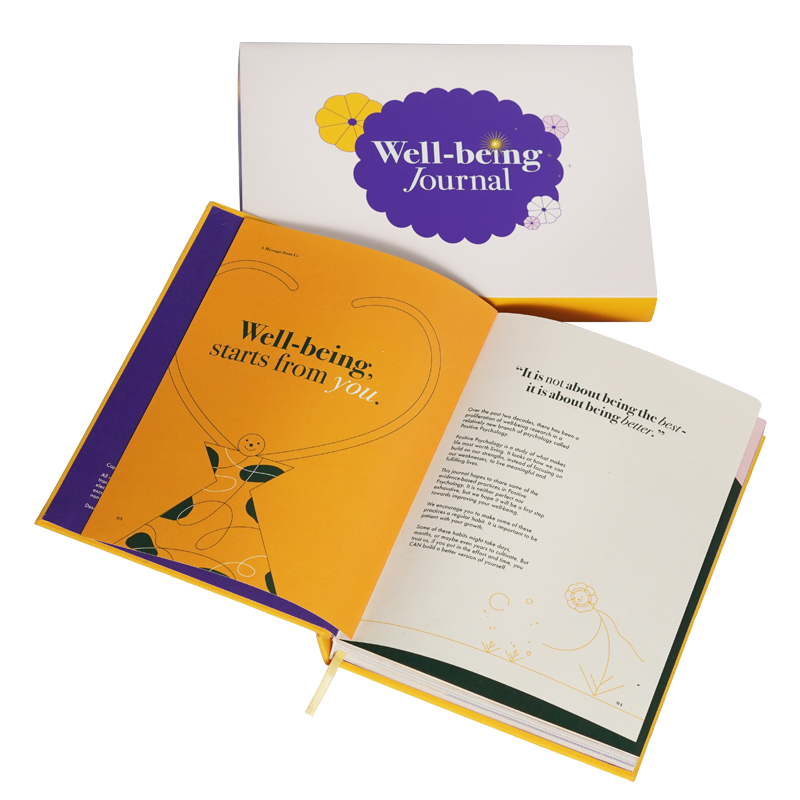 After their two-year long journey of research and curation, Happiness Initiative's new well-being journal comes in three colours – pink, blue, and yellow, and is stored in a durable packaging.
The book's hardcover comes with a satin ribbon and is thread-sewn, and also includes flat-lay binding. Filled with 246 pages of Positive Psychology concepts, quotes, and tips, this book is designed to help you improve your daily well-being and assist in building a better version of yourself.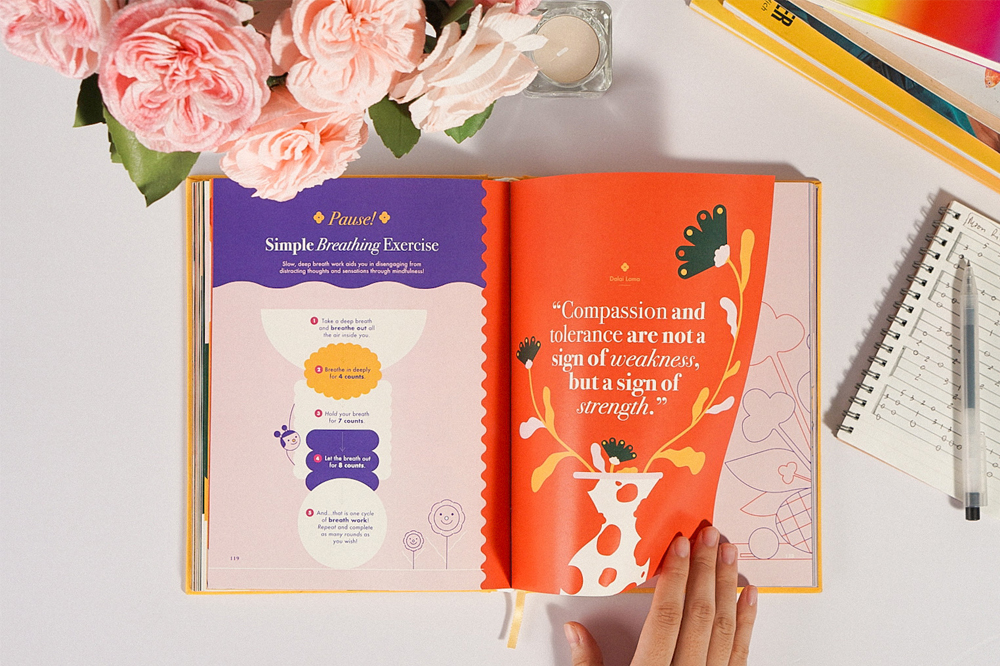 Having taken several Positive Psychology lessons myself, I've learnt that mindfulness meditation is an effective way to reduce your stress levels. Similarly, this journal guides you along with tips such as simple breathing exercises. Regular practice will keep you mindful of the things around you, and focus on positive aspects of your life. 
Filled with colourful illustrations and vibrant pages, you can take the teachings at your own pace and enjoy these tricks at your fingertips.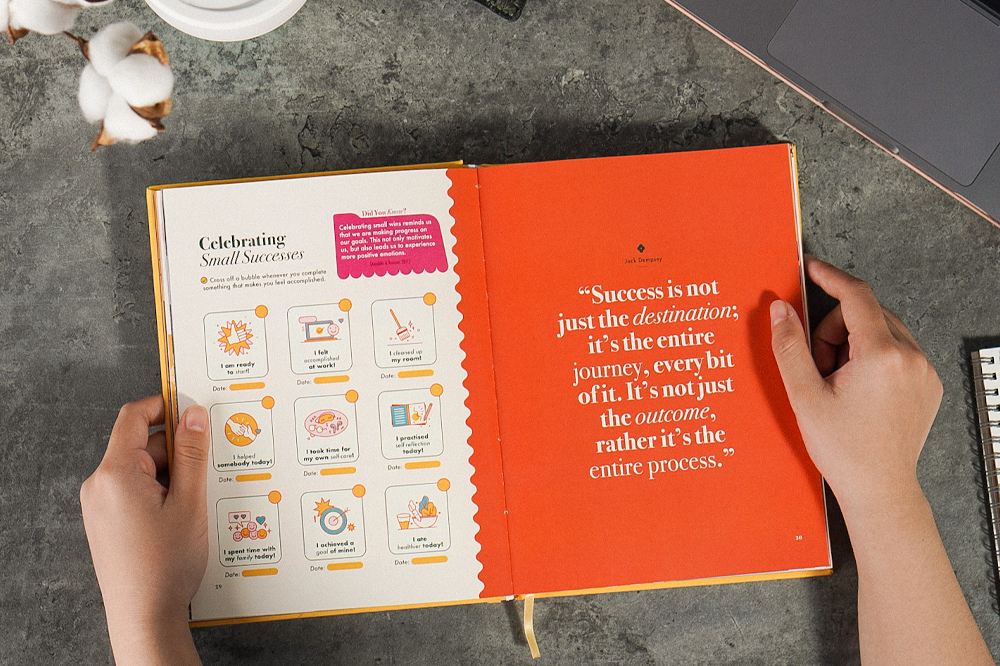 Not only is this book suited for personal growth, you can also invite your friends or loved ones to go on this journey with you. Happiness Initiative recommends a four-step tool acronymed DSLR. Yes, like the camera. They consist of: Do, Share, Learn, and Reach Out.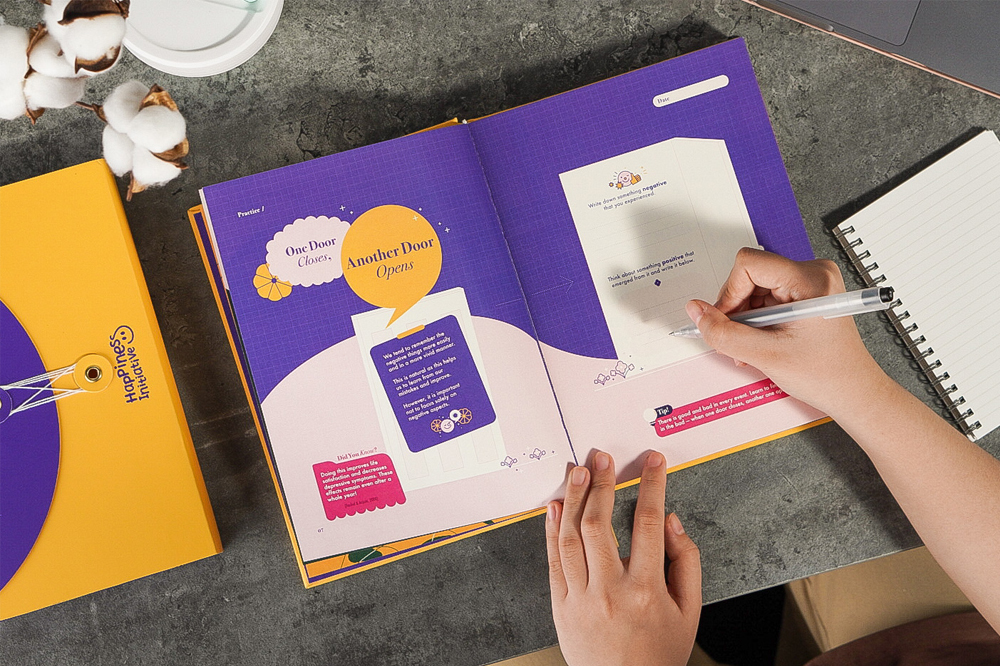 After you're done with all of the comprehensive activities, don't throw the journal away. You can keep it as something you can refer to, as the journal's contents have been well-researched and of course, elevated with super aesthetic illustrations. 
This Well-Being Journal Aims To Educate & Provide Self-Care Practices For You
A little goes a long way, especially when it comes to mental health. With this journal, we can work to help ourselves and one another improve our well-being through constant reminders and encouragement. If you're interested in purchasing a journal, it is available on the Happiness Initiative's website for $36.90.  
Additionally, for their Christmas promotion, they have a "Friends Bundle", which includes three journals and retails at $99.90, and will be available from now to 26 December 2022. For these thoughtful gifts to arrive by Christmas, be sure to purchase them by 14 December 2022. 
All images courtesy of the Happiness Initiative. 
Also read:
5 Singaporeans Share Tips On Confessing Mental Health Struggles With Family & What Their Parents Did To Help