Haribo Kitchen And Glassware 
The last time we got word of Haribo-themed goodies, it was with a pair of Puma x Haribo sneakers. If those got you excited, then you'll equally enjoy this new Haribo kitchenware collection.  
Haribo now takes the form of dish sponges, bear-shaped bottles, cutlery and much more. All the items come designed to match the gummy bear's usual colours and include intricate details. Find out more about the collection, that just might change your mind about doing dirty dishes at home.
Dish Sponges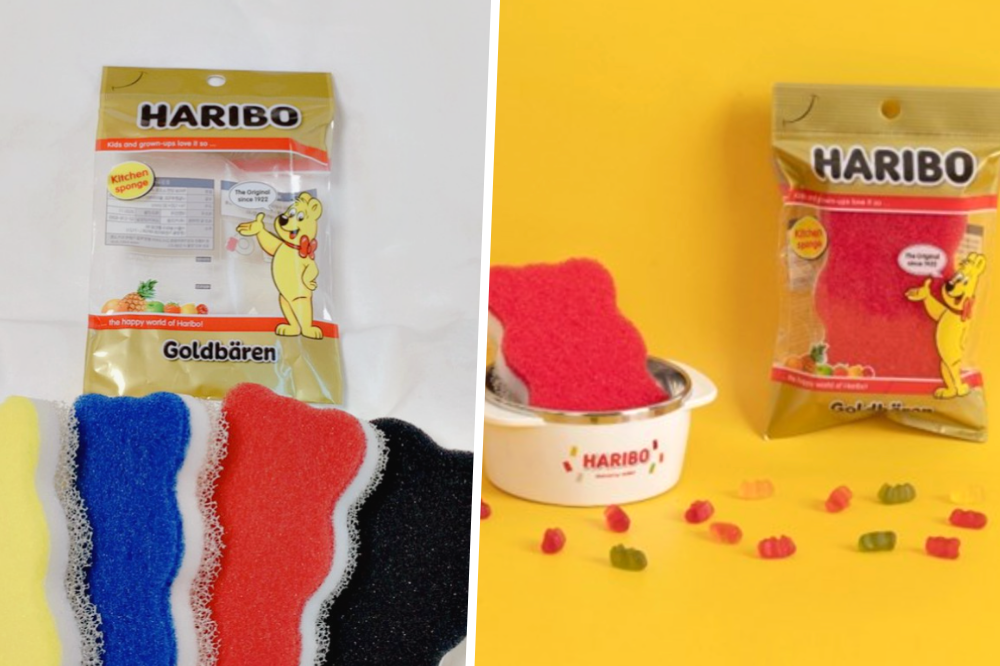 The dish sponges in the collection are shaped like gummy bears and come dual textured. This adds a dash of cuteness to the usually mundane task of washing dishes. 
You even get the joy of opening the sponges from an actual Haribo packet, or you can keep the sponge in its pack and use it as artsy room decor.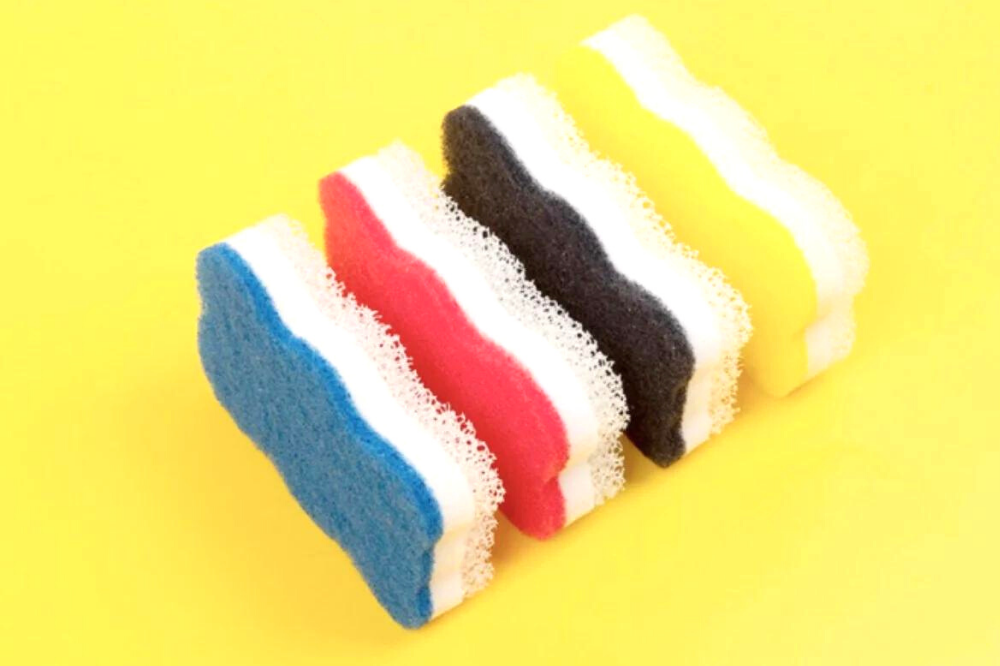 With 4 colours available, you can even pick one to match your kitchen aesthetics – time to throw out the overused yellow and green sponges at home. 
Sponges are priced at 2,250 won (~S$2.84) each. 
Glass Cups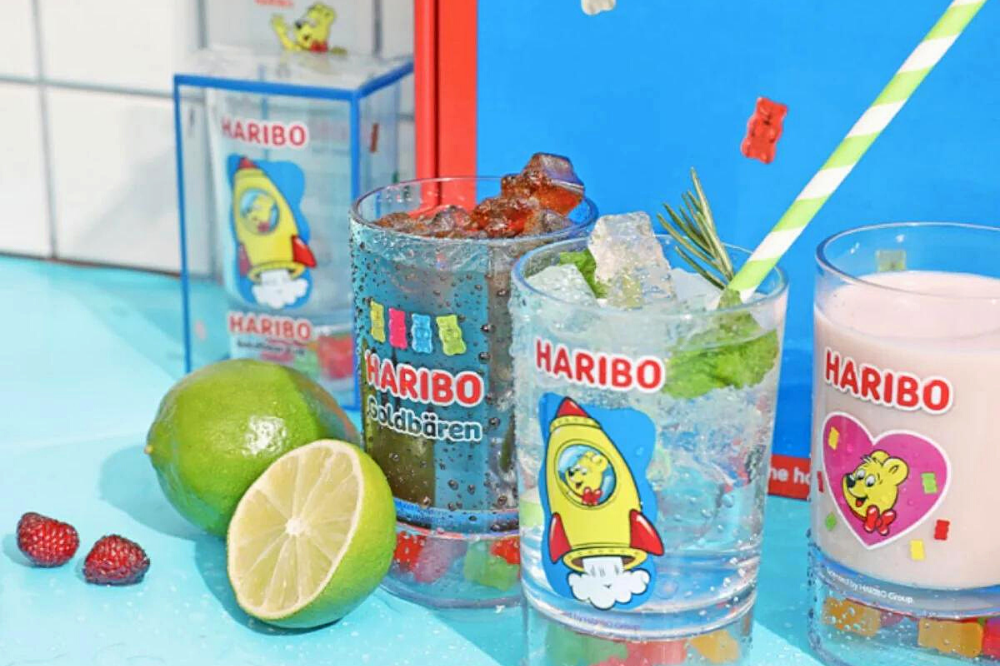 These glass cups might just give you the inspiration to make those TikTok-famous gummy bear drinks, knowing you'll have matching cups to display them in. The cups have a simple, sleek design with different Haribo-themed prints on them.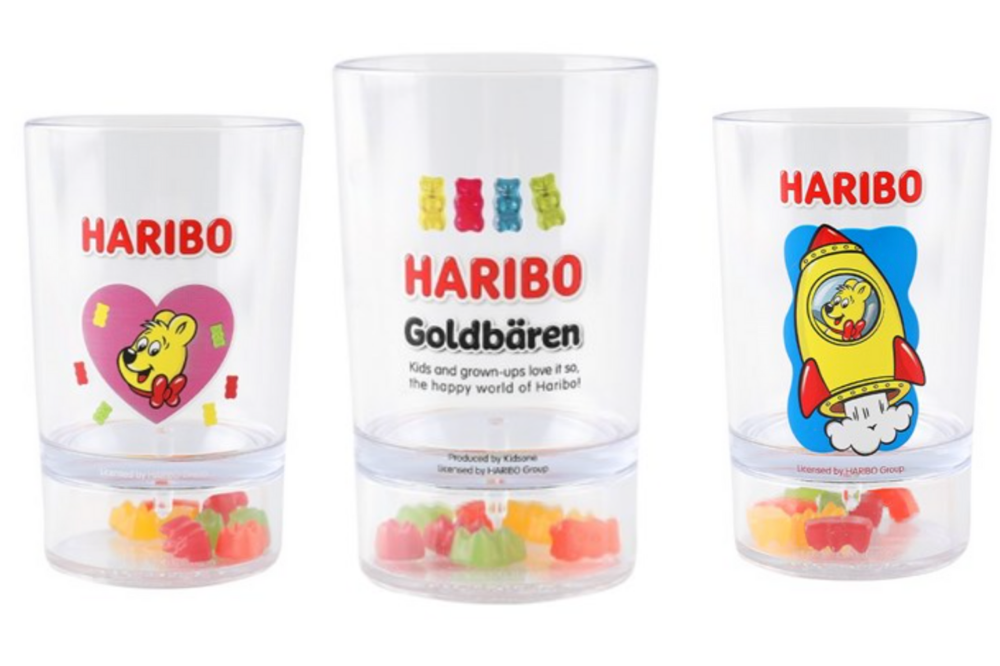 The designs consist of Haribo in a heart, on a rocket and my personal fave, printed-on gummy bears lined up in a row.
Picture yourself on a gummy overload: gummy-themed glass in hand, nibbling on gummy bears while sipping on a special gummy bear flavoured drink. 
The glasses are priced at 8,100 won (~S$9.50) each. 
Glass Bottles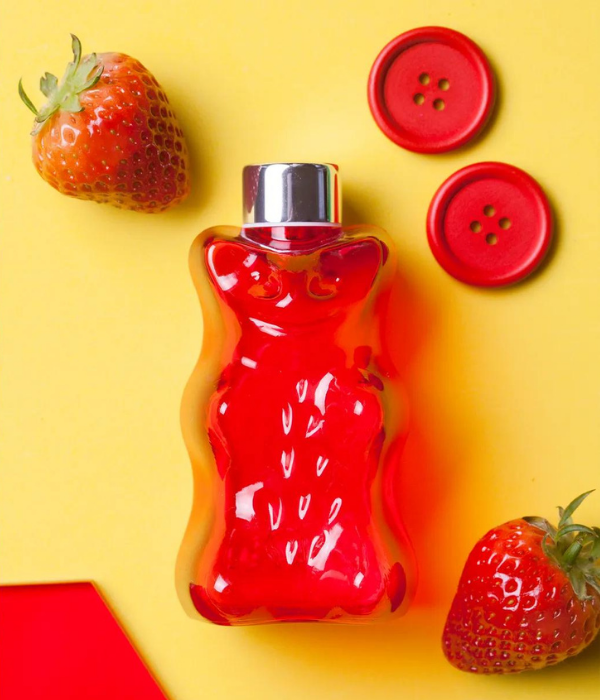 The collection also includes Pinterest-worthy glass bottles specially designed to resemble Haribo's bears. The screw cap bottles can be used to store drinks, soup, or even dried pasta. 
Line them up in a row in your bedroom or display them on your kitchen island – both will be equally great ideas to add some whimsy to your home.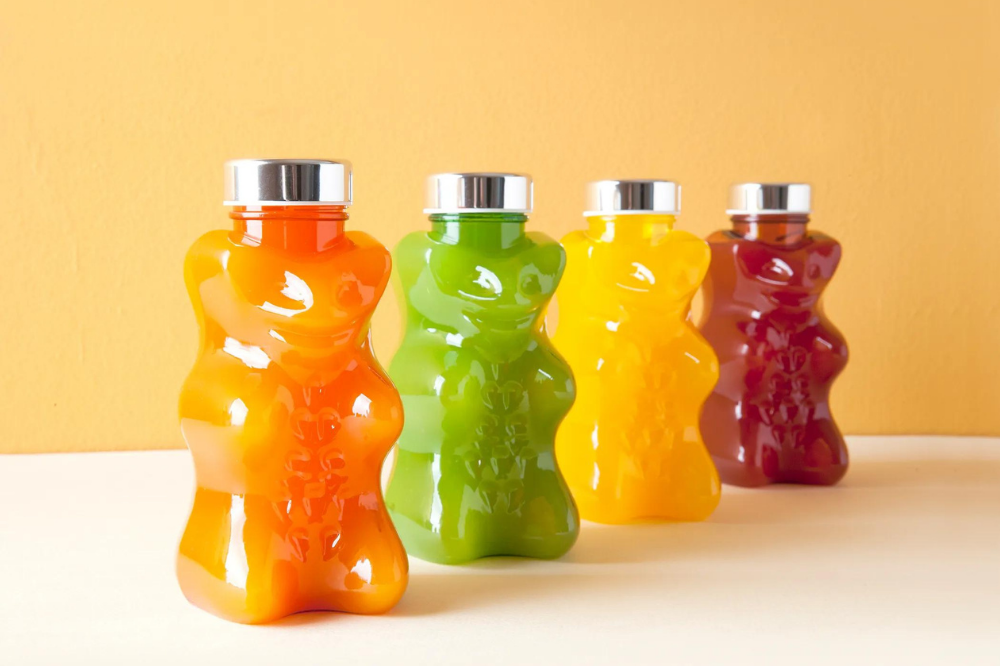 The bottles come in 4 colours which include red, orange, yellow and green.
The glass bottles are priced at 5,400 won (~ S$6.34) apiece. 
Mugs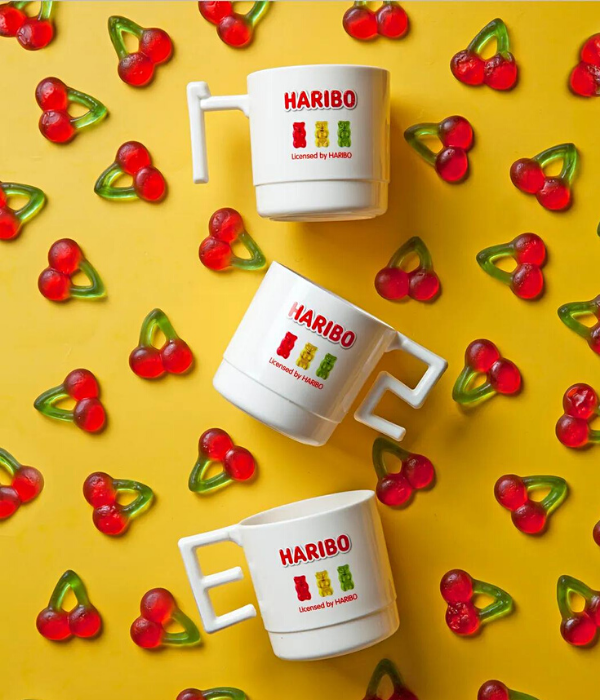 These mugs with numbered handles help ensure you don't forget which cup you were using so you can bid farewell to mix-ups when you have friends over.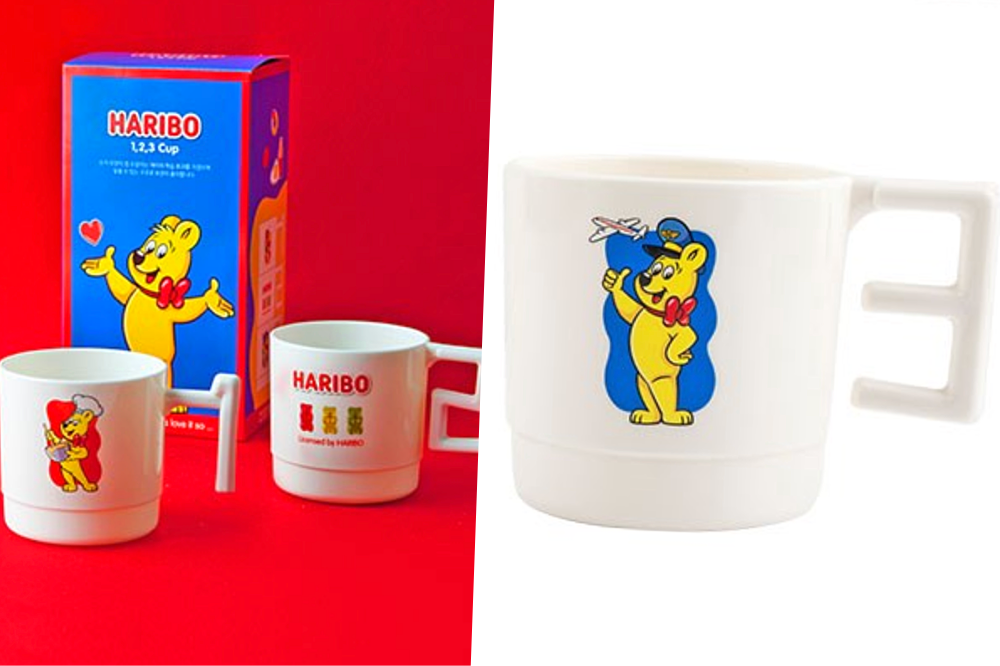 The mugs also feature either Haribo bear dressed as a pilot, a chef or with a simple gummy bear trio design printed on. 
The 3 piece set is priced at 7,200 won (~S$8.45). 
Cutlery Sets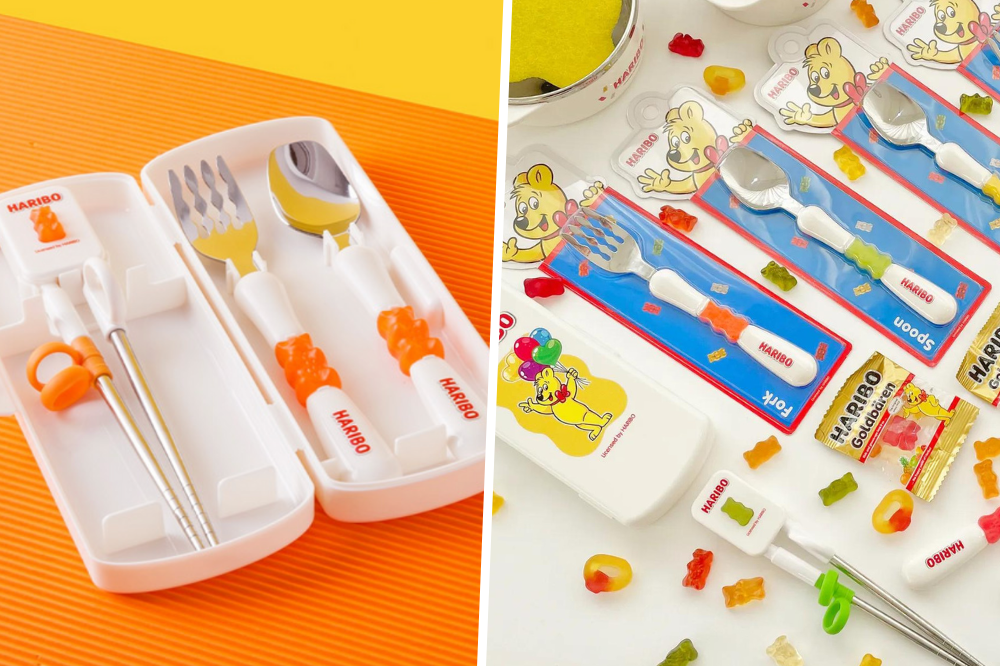 The collection even has cutlery sets and carry cases with gummy bear embellishments on the spoon and fork. The chopstick set also has helpers just in case your chopstick skills CMI.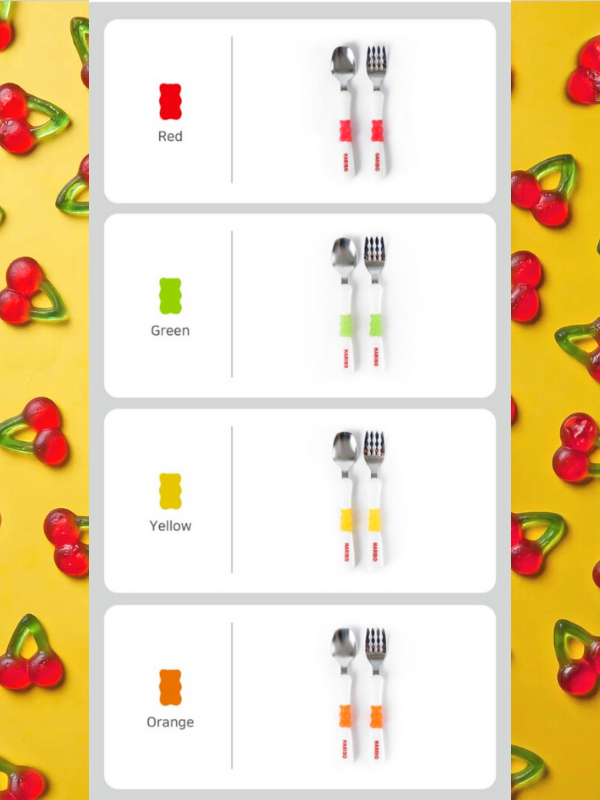 Options include red, green, yellow and orange so you can pick based on your favourite gummy bear flavour.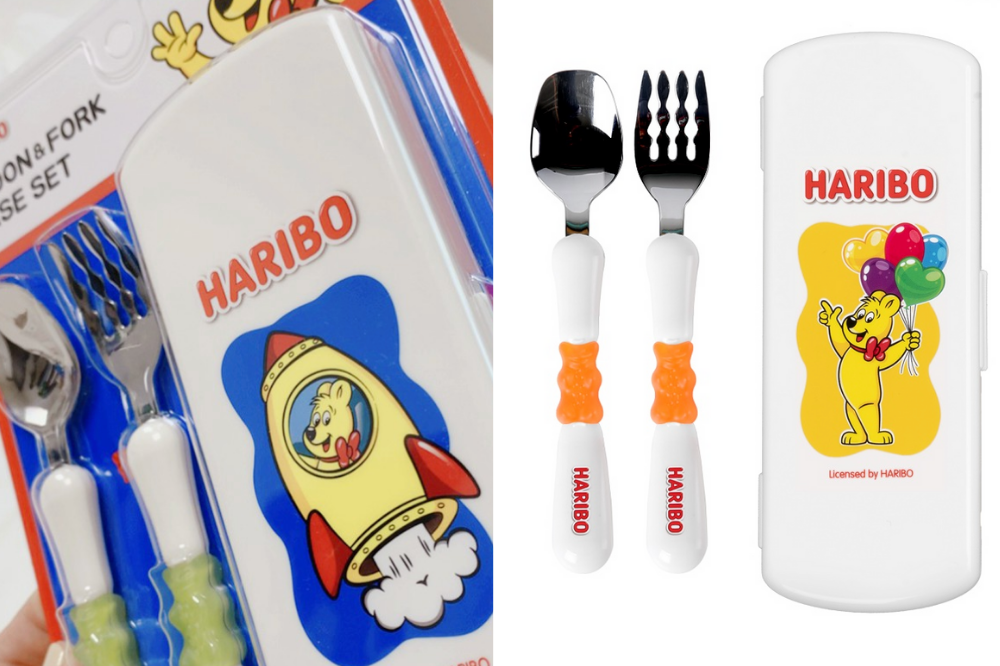 The fork, spoon and chopstick trio set can be stored in cases with Haribo bear either blasting off in a rocket or chilling with a bunch of balloons printed on. 
The fork and spoon set costs13,500 won (~S$15.90).
The 3pc cutlery set, including chopsticks, costs 19,800 won (~S$23.30).
The fork or spoon, individually, costs 4,950 won (~S$ 5.80) each. 
Cereal Bowls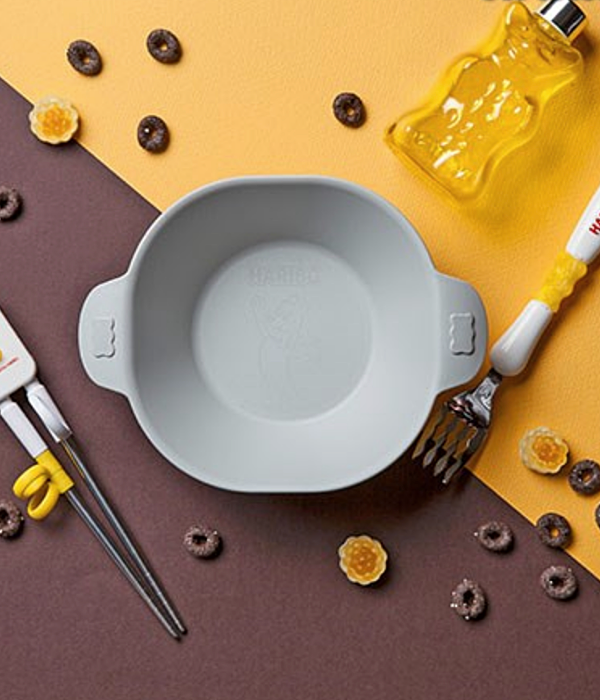 Another addition to the collection is cereal bowls made with Haribo stencilled out in the middle. The handles on the sides make the bowl easy to carry – a handy feature for piping hot soup or gravy. 
The bowls come in 4 bold colours as a set so you don't have to pick just one.
The 4-piece bowl set is priced at 10,800 won (~S$12.70). 
Water Bottles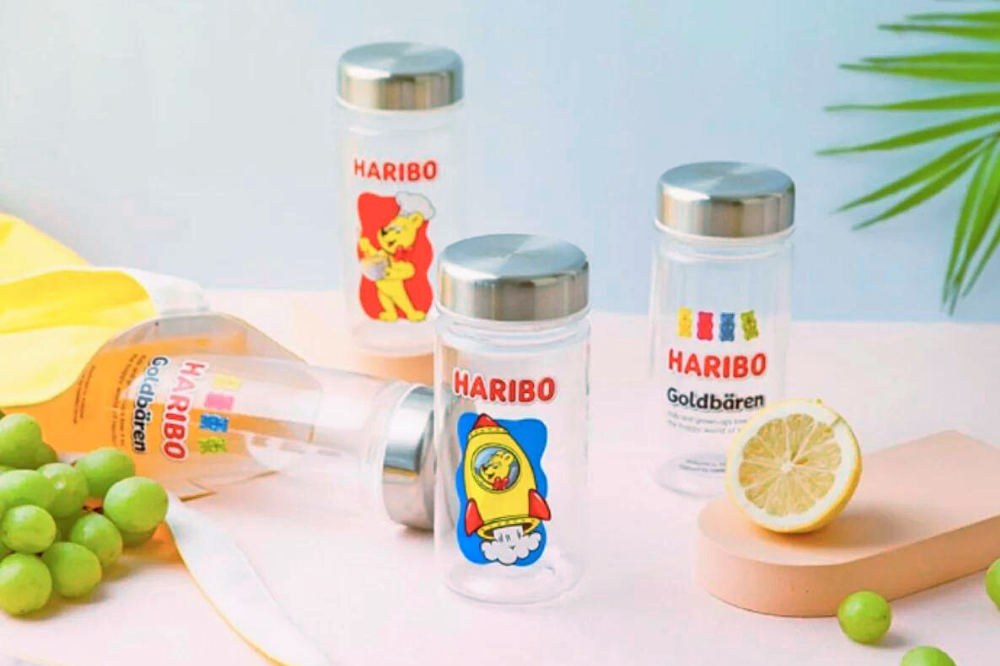 Gummy bears can leave you thirsty, which is where the water bottles with screw-on caps come in. Similar to the rest of the collection, they are printed with either gummy bears or Haribo bear himself. 
The bottles are not only vibrant additions to the collection, but eco-friendly solutions to reduce plastic bottle wastage — time to decrease our disposable usage for good.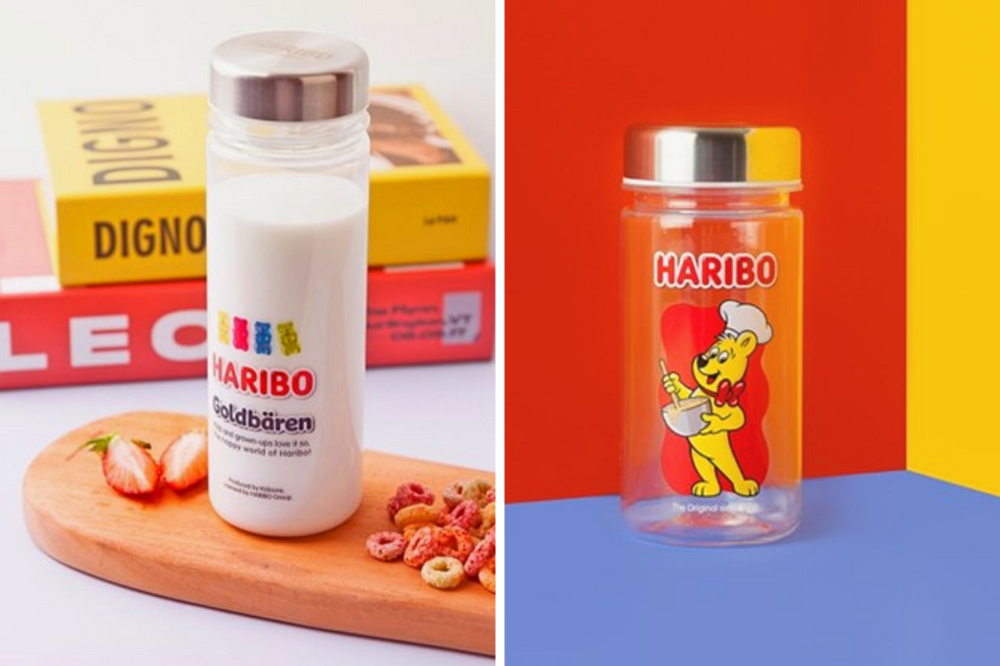 The bottles also come in 2 sizes so you can decide between a taller or smaller bottle, whichever works best for you. 
The smaller bottles are currently out of stock but the larger bottles are 10,800 won (~S$12.69) each. 
Ice trays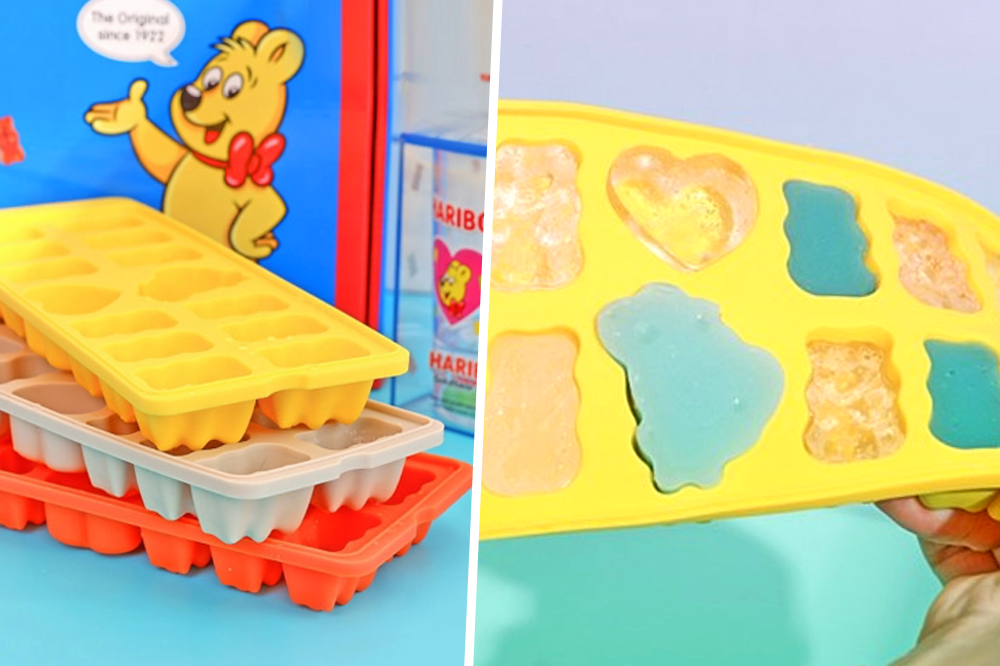 The cherry on top of this collection would be these Haribo ice trays that double as chocolate or even jelly moulds. They come in 3 colours and are a great way to spruce up some fancy drinks for guests visiting. 
The ice trays are priced at 11,700 won (~S$13.75) each. 
This Haribo Kitchenware Collection Will Have You Enjoying Doing Dishes
After looking through the collection, I'm really craving a bag of gummies to munch on. This whole collection and more information are available on 10×10, which sadly, cannot be shipped to Singapore. However, some of the items can be found on Shopee here, with varied pricing. 
All images courtesy of Haribo and 10×10. 
Also read:
FairPrice Has A New Mickey Foodware Collection & Backpack That'll Stir Up A Double Dose Of Disney Cheer