Hello Kitty Eyeshadow Figurines 
When it comes to makeup routines, spicing it up with non-monochrome shades helps to make your day that much cuter sometimes.
From Nissin to Reese's, HipDot is a makeup brand that never fails to impress with their creative collections. This time, they're coming back in a big way with their Hello Kitty eyeshadow figurines, or "eyecons" for short. 
The eyeshadow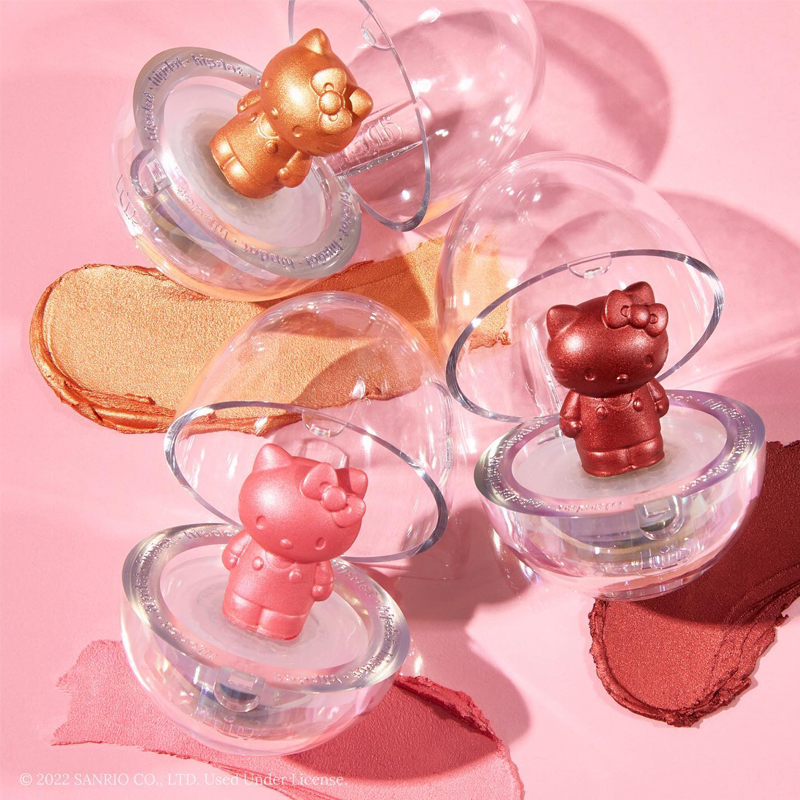 Source
Unlike other eyeshadow palettes we're used to, these resemble gashapon capsules, with mini figurines of Hello Kitty inside. 
The Hello Kitty collection comes in three colours – gold, pink and red, which are called birthday cake, pink bow, and dark apple respectively. If you're getting ready for a girls night out,  the cream-based baked eyeshadows will let you shine literally with a glittery finish to your eyes.
The set retails at USD$30 (~S$42.65), while each eyecon retails at USD$12 (~S$17.07).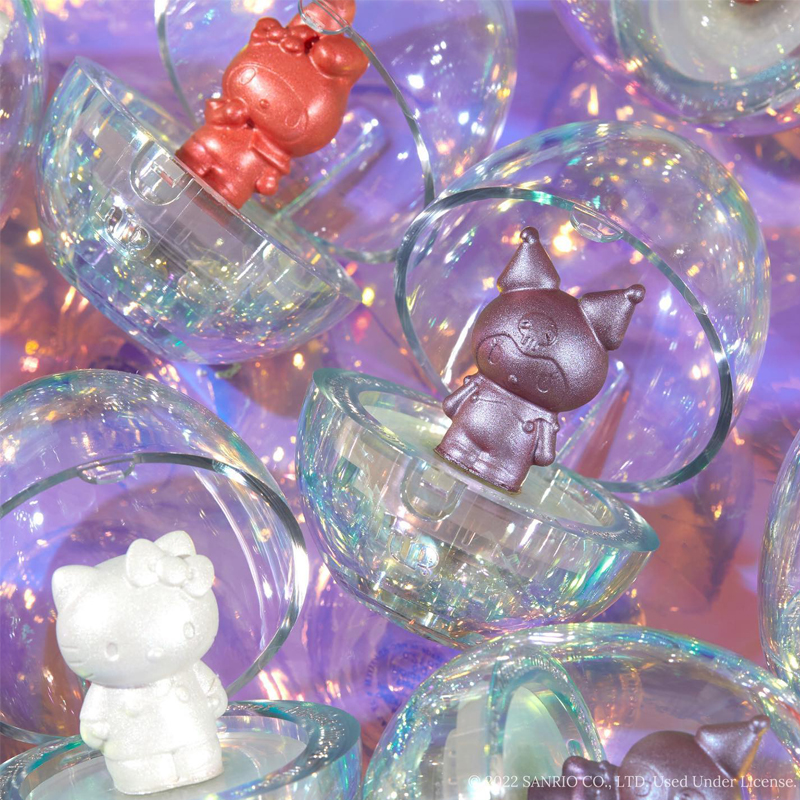 Source
Alternatively, you can opt for Hello Kitty's friends like My Melody and Kuromi instead. Similarly, these come in three different colours – purple, white, and pink, called Cheeky & Charming, Snow Cone, and Sweetheart respectively. As Christmas is coming, consider blending the white and purple eyecons for a stunningly festive look. 
Pro tip: according to HipDot, apply some primer beforehand for that chio intense look. 
The set retails at USD$30 (~S$42.65) while each eyecon retails at USD$12 (~S$17.07). The full collection, including the Hello Kitty set, retails at USD$56 (~S$79.64). 
These Shimmery Hello Kitty Eyeshadows Will Let You Glow When You Head Out On The Town
Ladies, let your shimmery eyes do the work for you — we don't chase, we attract. If you want to get your hands on these, the eyecons are available for purchase on the official HipDot website. Alternatively, Sanrio's online store offers the eyecons too, with differing prices. As both HipDot and Sanrio do not ship directly to Singapore, you can try using freight forwarders instead. 
Also read:
Sanrio SG Now Has A Sakura-Themed Hello Kitty Mahjong Set For You To End This Year With Extra Huat