Hello Kitty x Pusheen
Sanrio's Hello Kitty is no doubt the most classic cat icon for the past decades. Its simplicity and kawaii features appeal to all ages and it has partnered with countless numerous brands, including Susan Alexandra. Now, it is joining forces with yet another popular cat character that appears in many memes and stickers ‒ Pusheen. From adorable plushies to practical stationery, find out what this collection is all about. 
The collection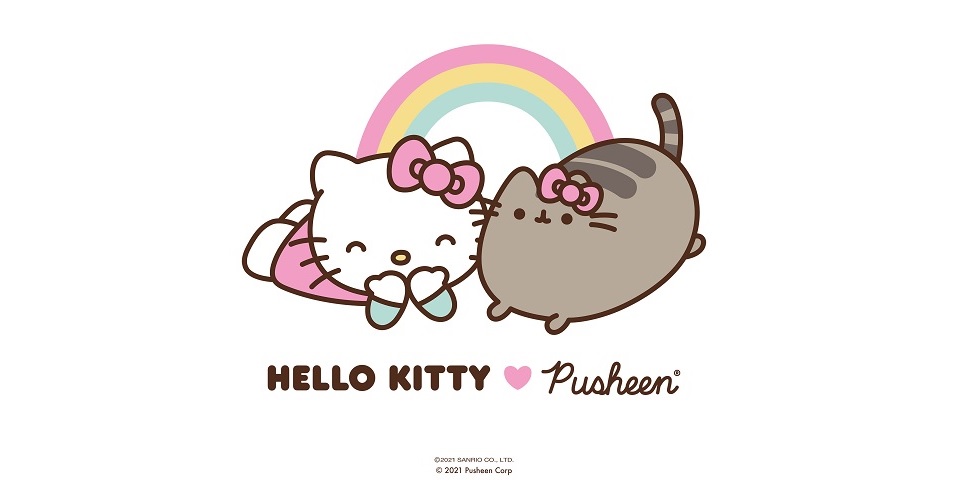 Source
The limited edition Hello Kitty x Pusheen collection has merchandise such as stationery, plushies, crochet kits, apparel, phone accessories, beauty care products and figurines ‒ celebrating the friendship of the two felines. Not only are they featured together, but they also come dressed up as each other in selected designs. 
Plushies
Whether you're in your early teens or late twenties, it is never too old to own a plushie. 
In this collection, you will find a plushie of Pusheen sporting a pink dress with yellow pockets on the front. The left pocket has the wordings of Hello Kitty and Pusheen, with a little pink heart in the middle. Plus, it is accessorised with a pink ribbon on its head ‒ similar to how Hello Kitty wears her signature ribbon.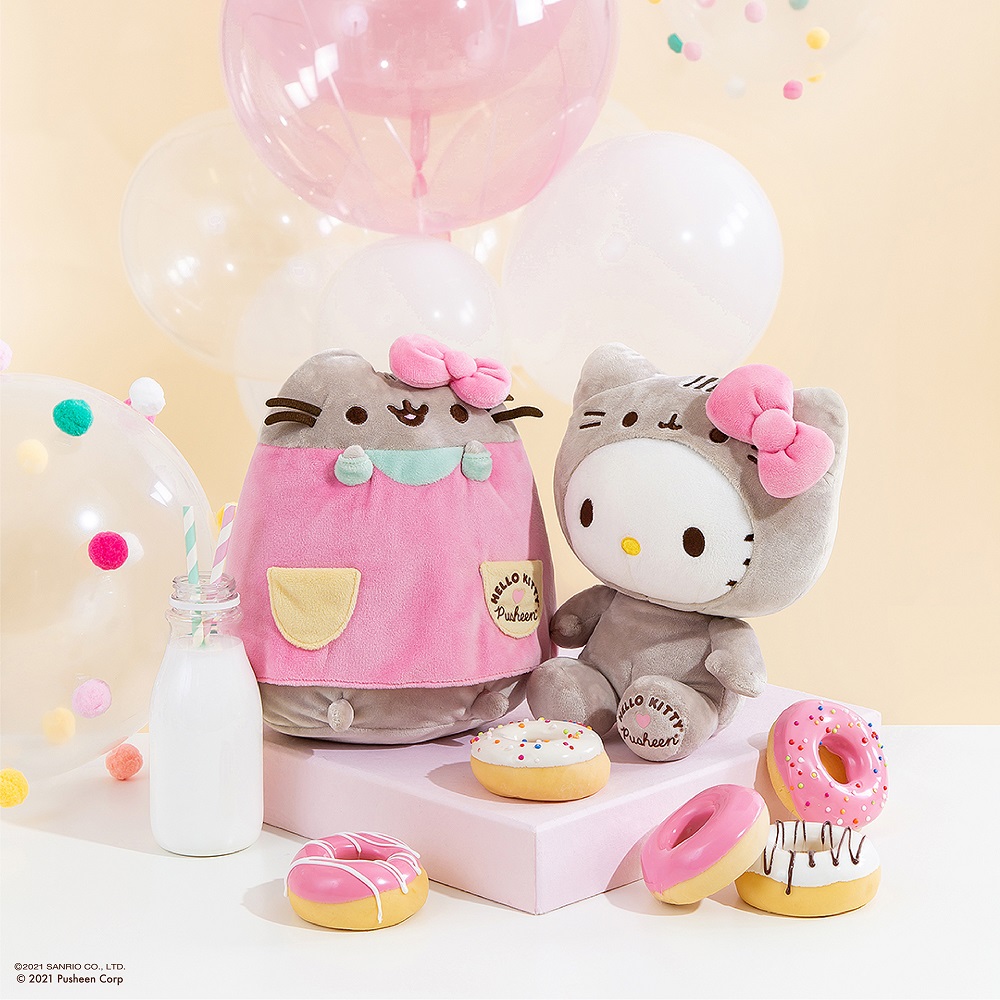 Source
It is no surprise that Hello Kitty returns the favour here, as it transforms into Pusheen by wearing a grey onesie. Not to mention, its hood has Pusheen's features and a pink ribbon. Take a look at the left foot and you'll notice how the wordings make another appearance.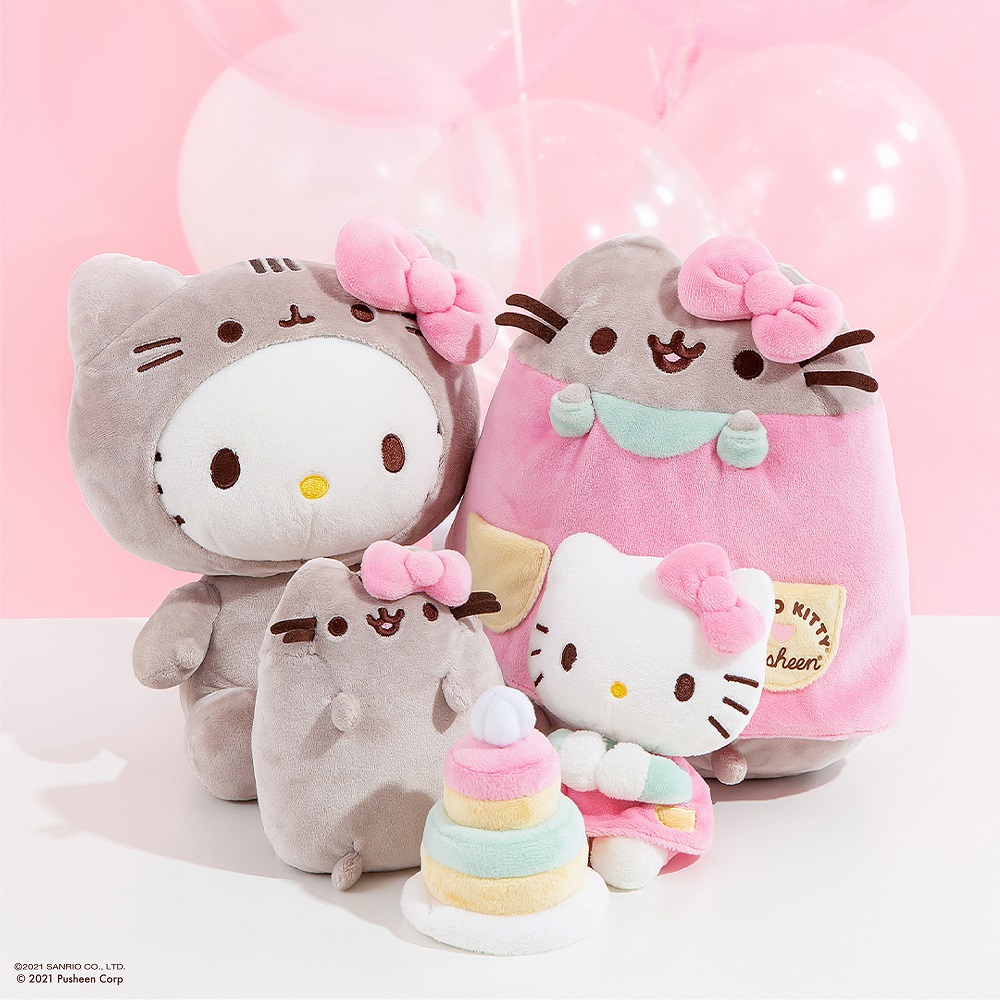 Source
Completing the set are 2 other plushies of Hello Kitty and Pusheen that come in a smaller size. This time, they get to dress up as themselves, and you'll even see a smile on Pusheen's face. They make an excellent addition to your plushie collection – giving you not one, but two friends to cuddle with to sleep.
Also read:
Sanrio x Pili Has New Merch With Hello Kitty & Friends Dressed In Chic Traditional Wuxia Costumes
Crochet kits and crafts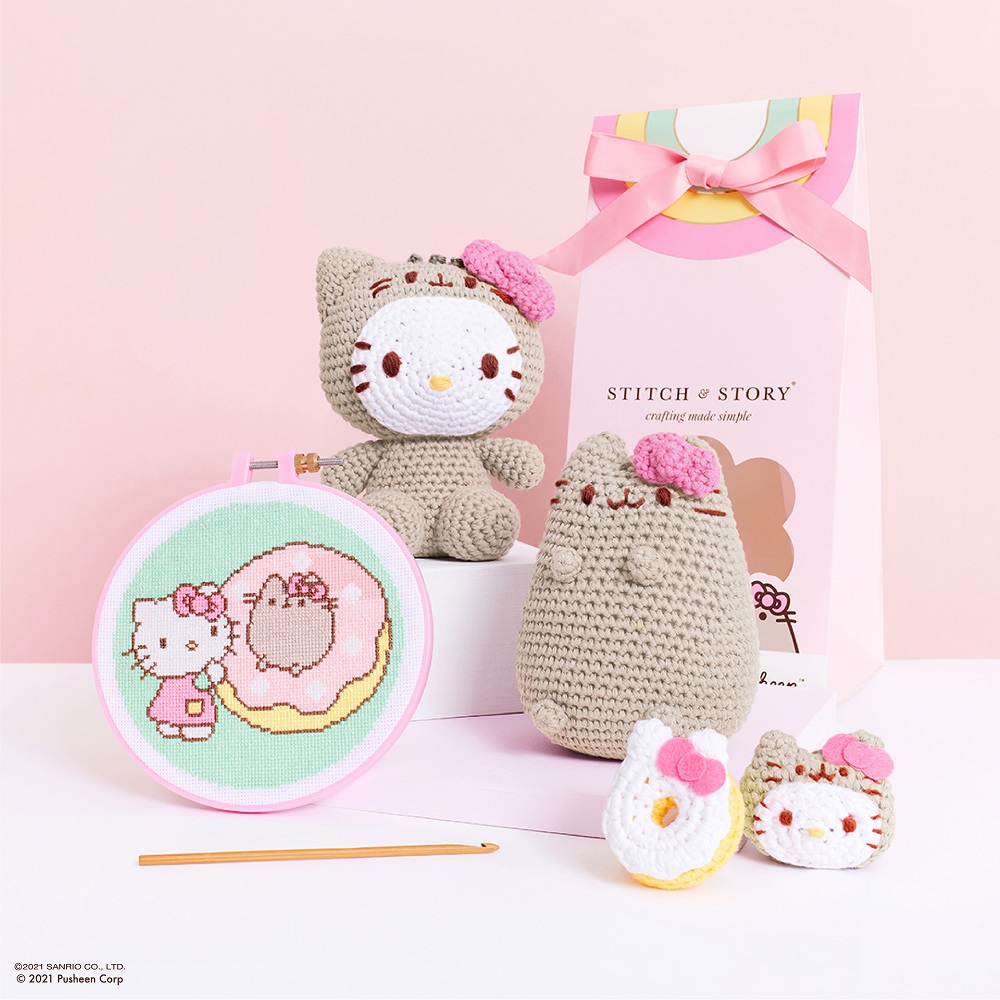 Source
Crocheting is a great way to get hands-on and learn a new skill. Now, you can crochet your way to some Hello Kitty and Pusheen plushies. Partnering with Stitch & Story, there is a Hello Kitty x Pusheen crochet kit that is suitable even for beginners.  
On the other hand, you can create a cross stitch embroidery with Pusheen in a donut and Hello Kitty by the side. Feel a sense of accomplishment when you finish making one of these crafts that you can call yours. 
Stationery
Instead of keeping notes and important deets digitally, why not do it the old fashioned way? The collection includes an adorable ring binder notebook for you to do so.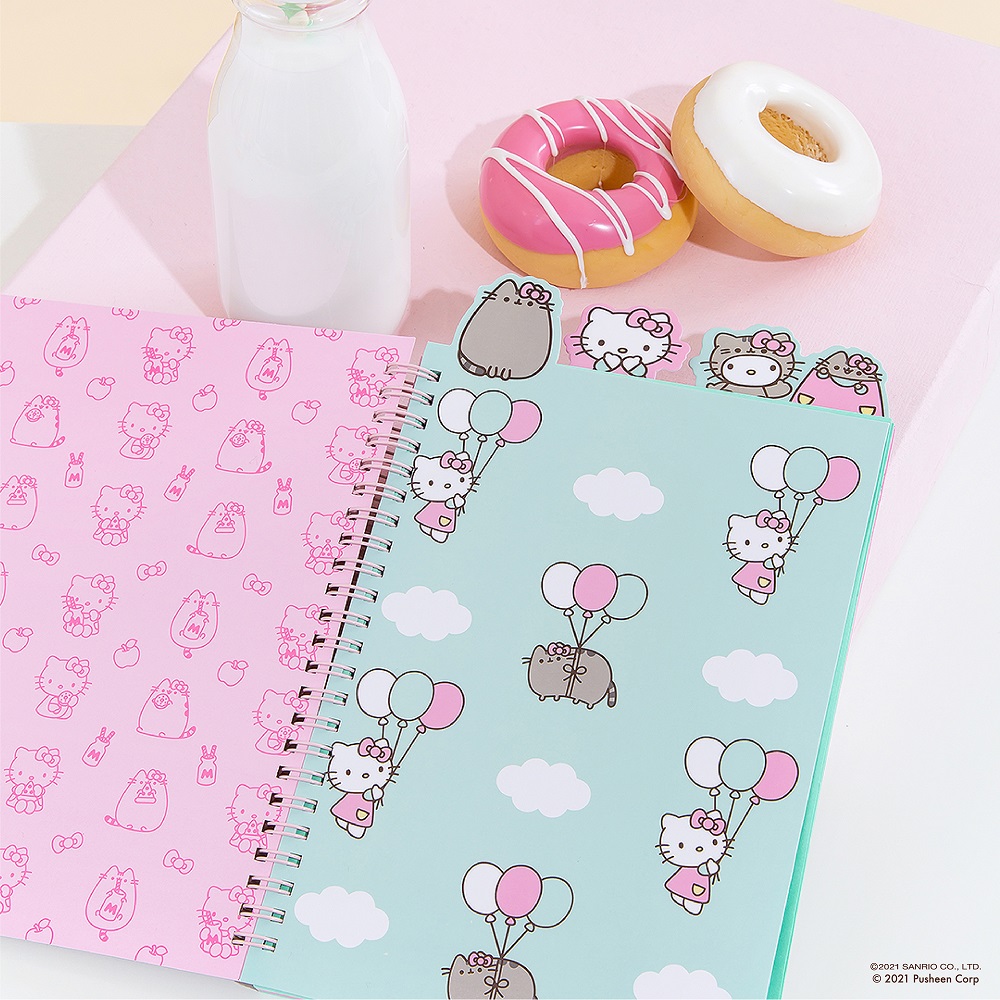 Source
Flip open the first page and you will find illustrations of Hello Kitty and Pusheen in dark pink against a lighter pink background. They are snacking on pizza, cookies, and drinking a bottle of milk. On the other side, notice how the two cats decide to go on an adventure with balloons. 
That is not all as the notebook also comes with 4 tabs at the top that help you keep things organised ‒ each with a unique illustration of Hello Kitty and Pusheen. 
Figurines
As the saying goes: "good things come in small packages". These 6 Hello Kitty and Pusheen figurines act as house decors and work well as gifts for that Sanrio-loving friend. 
The first pair features Hello Kitty and Pusheen wearing a pink dress, each with the design of their faces in the middle.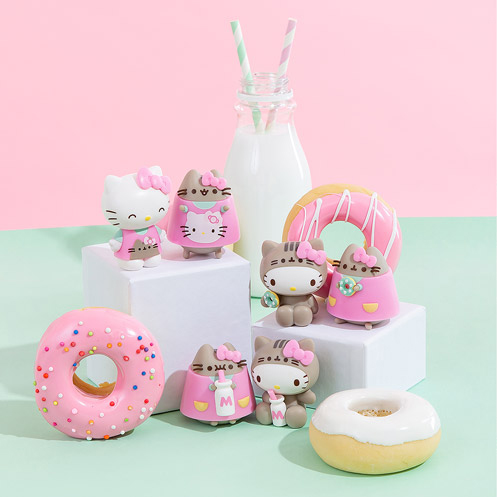 Source
Holding a piece of donut coated with green icing is the next pair of Hello Kitty and Pusheen. Here, Hello Kitty is dressed up as Pusheen. Last but not least, the last pair of kitty cats are each enjoying a bottle of milk.  
Express Your Love For Both Hello Kitty And Pusheen At The Same Time
This collection is slated to drop on 3 September 2021 and the merchandise can be shipped to Singapore. As it is limited edition, make sure to get them before they run out on the official website of Sanrio and Pusheen. More items will also be revealed in the near future so keep a lookout for this collaboration. 
Also read: 
The Upcoming Hello Kitty x Nike Air Presto Collab Revival Will Take You Back To The Year 2000