Hello Kitty Razors
Hello Kitty x Schick limited-edition razors are here to make your shaving adventures less mundane. 
Following the success of the 2 brands' first collaboration last year, this time, the release will consist of 2 new designs. 
Each set will include 1 Hello Kitty-themed handle and 4 moisturising refill cartridges.
A closer look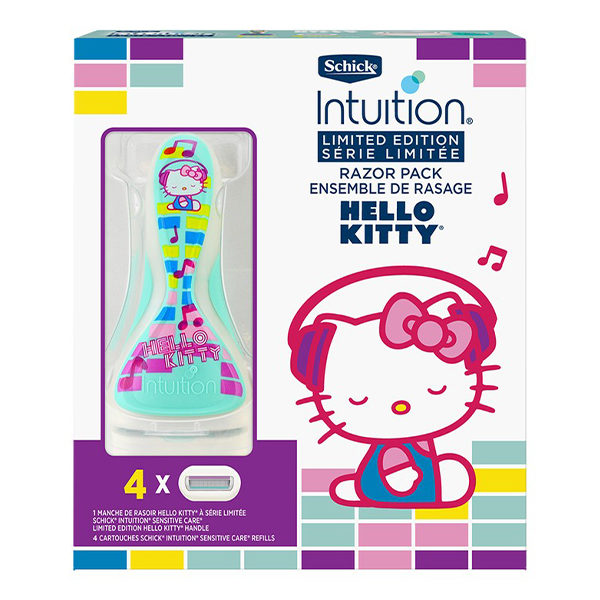 From the razor to the packaging, Schick doesn't skimp on adorable Hello Kitty illustrations. The box itself features Hello Kitty sitting on a pile of colourful blocks while listening to music through a pair of headphones. 
Apparently, pairing Hello Kitty together with music is not a novel idea. According to a statement from Schick, Hello Kitty is a music enthusiast who "plays multiple instruments like the flute, guitar, accordion, violin, and the saxophone. She loves music and sharing it with her family and friends."
The razor echoes the same Hello Kitty design as the packaging. The words "Hello Kitty" fall right above the "Intuition" debossing, highlighting the Sanrio x Schick collaboration for this razor collection.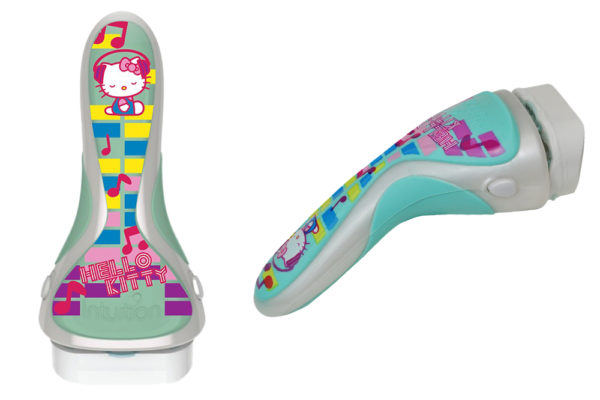 Schick's Intuition Sensitive Care razors come with a skin conditioning solid. This allows you to shave using water alone without a separate shaving gel. For this design, the skin conditioning solid is formulated with coconut milk and almond oil.
Also read:
These Hello Kitty Phone Cases & AirPods Cases From Casetify Can Protect Your Gadgets With Cuteness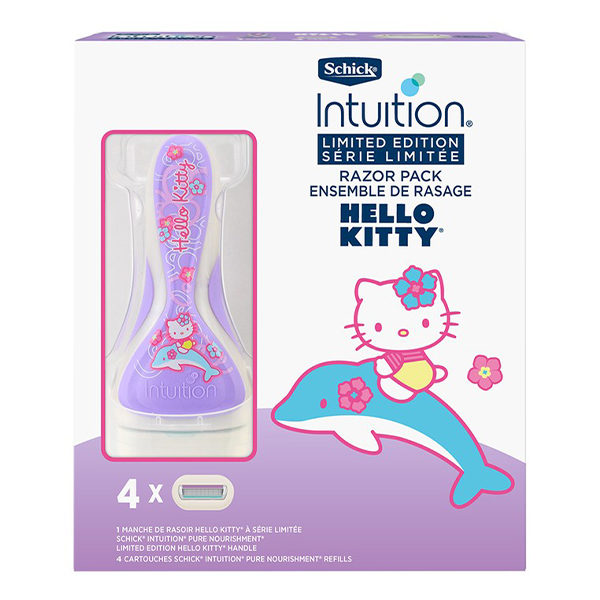 The second razor set has a purple aquatic theme. Apart from being a talented musician, Schick says that "Hello Kitty is an avid traveler who has always loved exploring and trying new things." This explains why the Sanrio character is riding a dolphin while being surrounded by flowers on the razor and package design.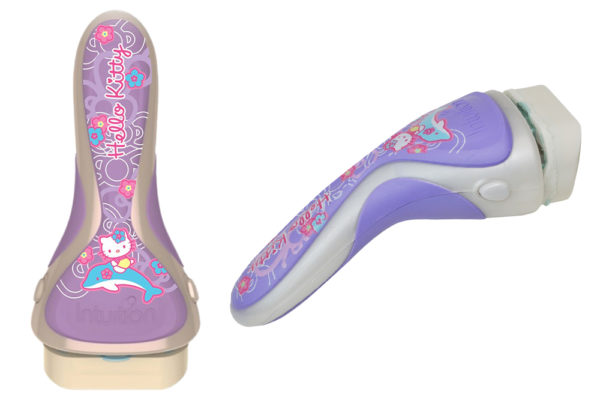 This purple razor also has a built-in skin conditioning solid, but is made up of vitamin E and aloe instead. The Schick razors also feature a pivoting head for a close shave.
Hello Kitty Razors For Perfectly Smooth Skin
The razor packs will be available on the Schick and Walgreens websites, but unfortunately, both do not offer shipping to Singapore. Meanwhile, you can try your luck by looking for them on Amazon or eBay, and hope that the items can make their way here safely.
Also read:
9 Singapore IPL Hair Removal Salons For Girls Who Want Smooth AF Underarms
All images: Source