IPL Salons Singapore
Constant waxing or shaving your hair can cause skin discolouration and irritation. In a bid to achieve smooth and hairless underarms, many women are looking to IPL (Intense Pulsed Light) and SHR (Super Hair Removal) for a more permanent hair removal solution.
IPL emits wavelengths between 500 to 1,200 nanometres into the skin, targeting pigment in the hair. When the intense light turns into heat, it kills growing cells, prevents new hairs from forming and removes existing hair. SHR uses gentler pulses of energy at a higher frequency, resulting in less damage to the skin.
For those new to IPL hair removal, it's necessary to shave the area which is to be treated at least one day before your scheduled appointment. You should also moisturise your skin before the session to hydrate the area.
We've curated a list of salons offering IPL and SHR services that are well-reviewed and accessible, located in both the heartlands and the CBD, so you can easily pop by for an hair removal session after work.
1. Wellaholic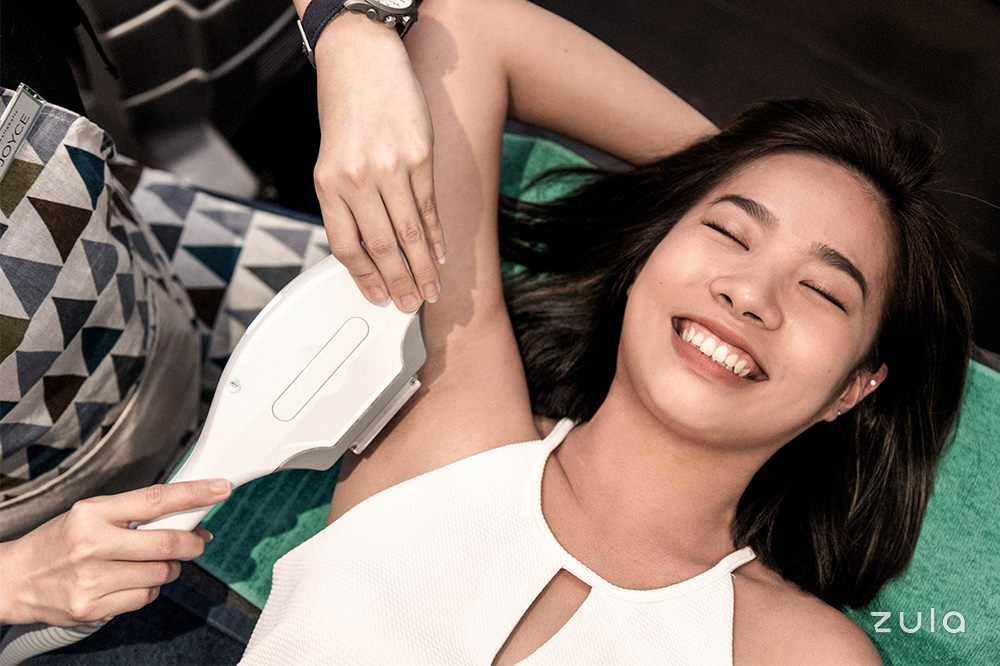 While Wellaholic's hair removal service is called SHR (Super Hair Removal), it does the same—if not better— job of removing unwanted hair as IPL hair removal. The SHR laser offers targeted wavelengths, and they work especially well on those with darker skin.
Wellaholic's SHR Underarms Unlimited is one of the cheapest hair removal packages out there, so grab it before it's gone. If you're looking to remove the fuzz on other areas, there's also an all-inclusive hair removal package called Wellasmooth, which offers unlimited SHR treatments and unlimited shaving services on any part of your body, followed by a hydration or whitening treatment and the AfterGlow red-light treatment to repair the skin.
Price: $8.25 per month for 12 months of Underarms Unlimited, see full list of prices
Address: 16M Penhas Road, #02-00, Singapore 208180 | 2 Havelock Road, #01-34, Havelock II Mall, Singapore 059763 | 545 Orchard Road, #04-11C, Far East Shopping Centre, Singapore 238882 | No.1 Irving Place, #07-04, The Commerze@Irving, Singapore 369546 | 210A Telok Ayer Street, #02-00, Singapore 068643 | 2 Venture Drive, #02-17, Vision Exchange, Singapore 608526 | Find your nearest outlet 
Booking: Email wellaholic@outlook.com or fill in the contact form to make an appointment
Website | Facebook | Instagram
2. Japan IPL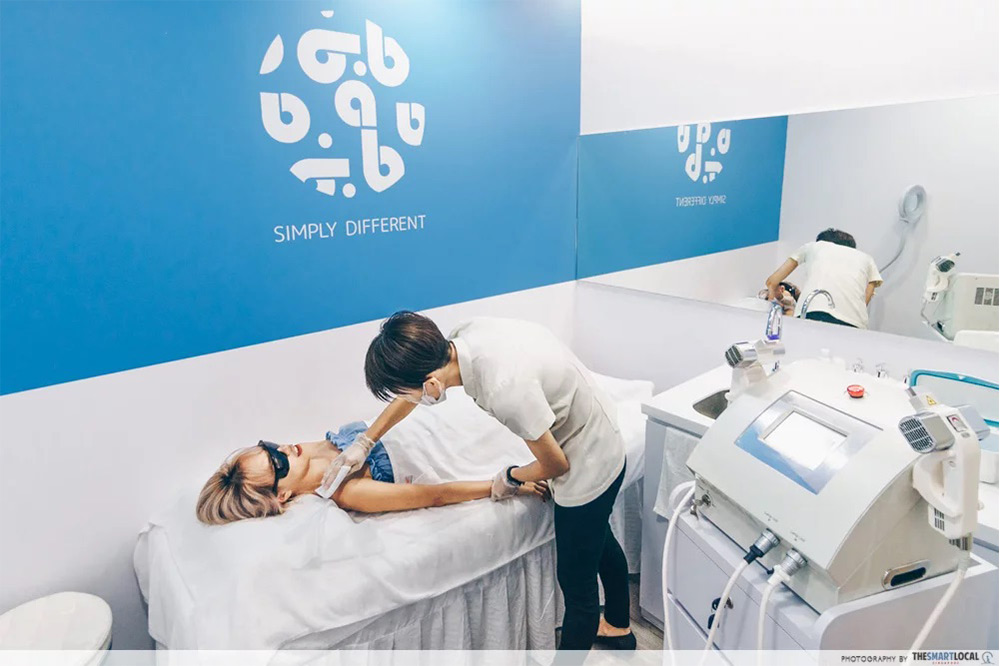 At just S$1.98 per IPL shot, Japan IPL provides an affordable hair removal experience. For effective results, each underarm would require 20 to 30 shots per session. Usually, your hair will become noticeably thinner and less visible after the fifth treatment.
Price: $40 to $60 per session, with 50% off every purchase of 200 shots and above. Students get a 50% discount on every purchase of 100 shots and above.
Address: Find your nearest outlet
Booking: None required, call 6636 0550 for more details
Website | Facebook | Instagram
3. EstheClinic

While IPL treatments shouldn't hurt, you might feel some discomfort. Like most boutiques, EstheClinic will apply a cooling gel before the IPL treatment to soothe irritated skin.
EstheClinic uses MacPeel's No Pain System technology, which provides a more comfortable, pain-free experience by evenly distributing the IPL over your skin.
Price: From $98 per session
Address: 72 Tras Street, Singapore 079011 | 3 Lorong Liput, #02-02, Holland Piazza, Singapore 277725 | 424 Joo Chiat Road, Singapore 427643
Booking: Fill in the booking form to make an appointment
Website | Facebook | Instagram
4. Musee Platinum Tokyo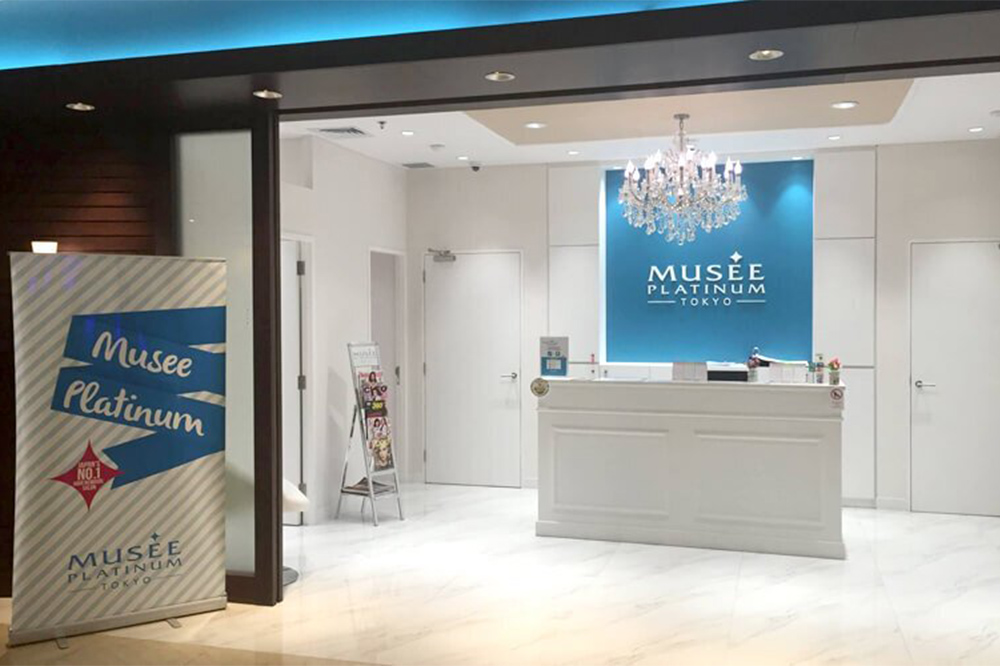 Touted as Japan's number one hair removal Salon, Musee Platinum Tokyo uses Smooth Skin Control (S.S.C) treatments, the latest hair removal method on the market. Not only is S.S.C. pain-free, it also offers a whitening effect.
While each treatment usually lasts 15 to 30 minutes, the first visit will take an hour because there will be a skin consultation with the Musee Platinum Tokyo staff.
For those with sensitive skin, this consultation is the best time to ask if you're suitable for the IPL treatment.
Price: Current promotion of $28 for Underarm & Bikini Line Hair Removal, see all services here
Address: Find your nearest outlet
Booking: Call 68046500 or fill in the booking form to make an appointment
Website | Facebook | Instagram
5. Strip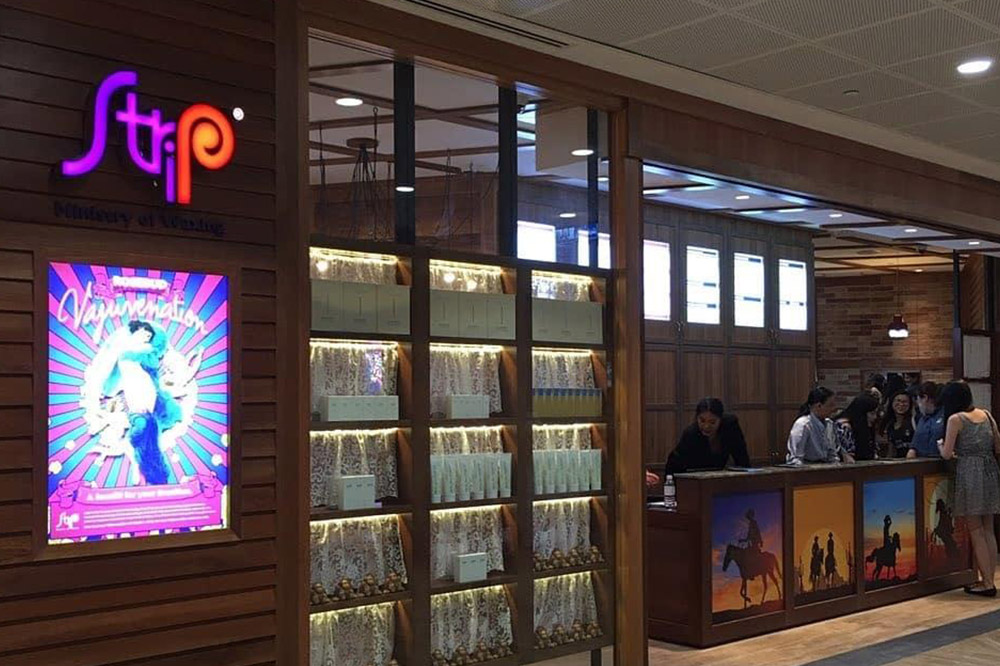 Strip is best known for its good service, stringent hygiene standards and innovative hair removal methods.
Besides hard and soft wax options, you can also opt for Strip Powerpac for semi-permanent hair reduction. The treatment uses Advanced Fluorescence Technology (AFT), where a 5cm crystal applicator emits filtered light beams to gently and effectively kill hair follicles over a wider surface area.
Price: From $700 for 6 underarm sessions
Address: Find your nearest outlet
Booking: Fill in the booking form to make an appointment
Website | Facebook | Instagram
6. Regina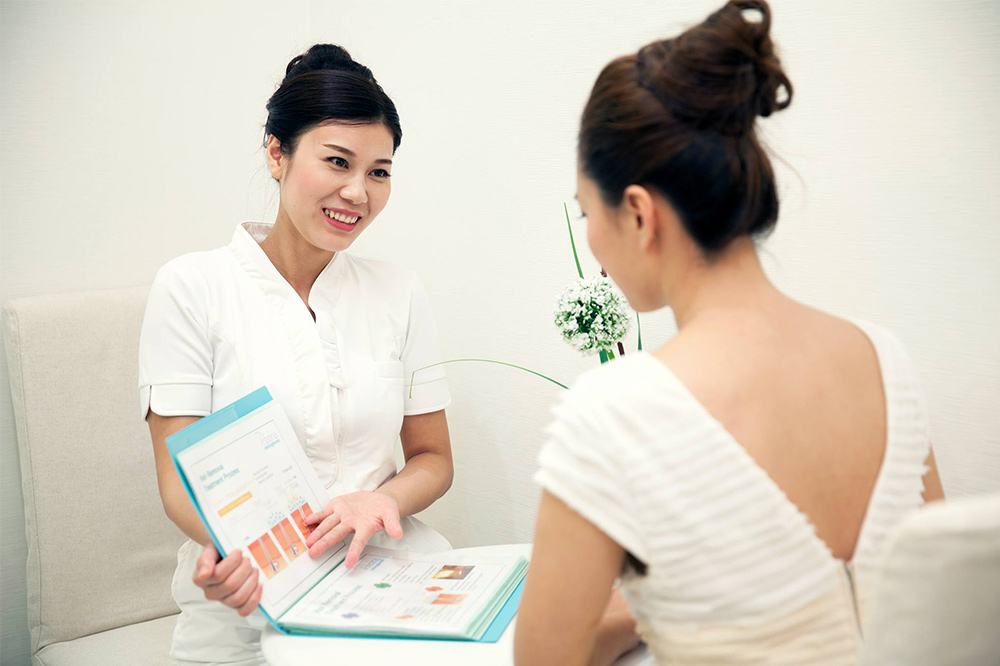 At Regina, KPL (Krypton Pulsed Light) is used for hair removal. While similar to IPL, KPL has reduced side effects.
New customers will go through a one-on-one consultation to assess your skin type and hair type. Before your KPL removal session, the consultant will determine the energy and pulse of light most suited to you.
Price: $138 for Lifetime Underarm KPL Hair Removal treatment for new customers
Address: Find your nearest outlet
Booking: Fill in the booking form to make an appointment
Website | Facebook
7. Lush Aesthetics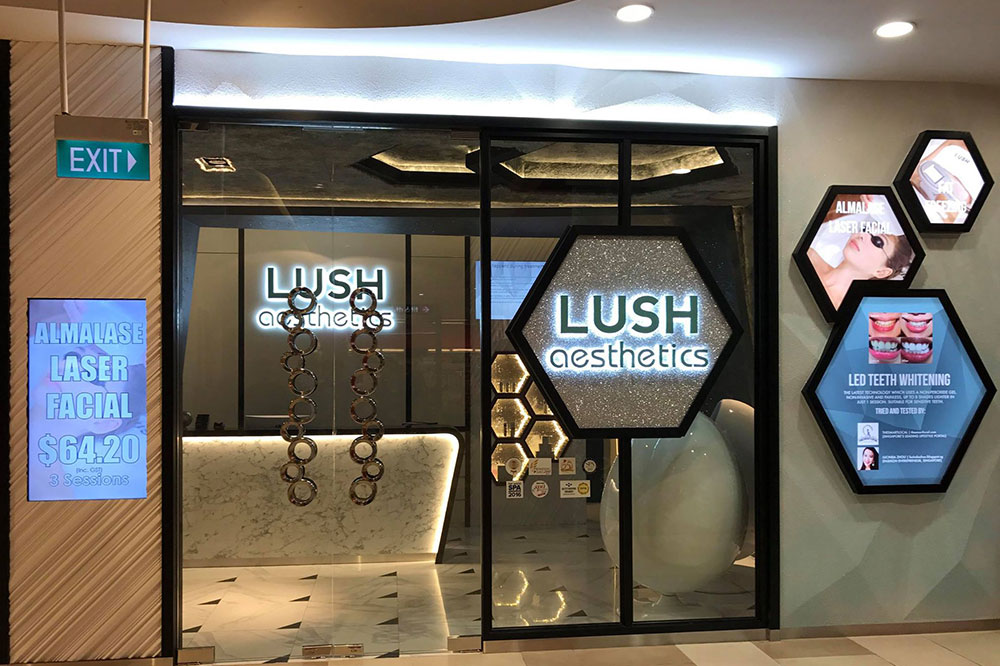 Lush Aesthetics offers SHR (Super Hair Removal), using AFT to permanently remove hair follicles, while providing concurrent contact cooling to soothe the skin.
Suitable for all skin tones, the enhanced efficacy of the treatment means only monthly sessions are needed.
Price: $136.96 for 6 sessions of the Super Hair Laser Removal treatment
Address: 311 New Upper Changi Road, #B2-37, Bedok Mall, Singapore 467366 | 176 Orchard Road, #03-33, The Centrepoint, Singapore 238843
Booking: Call 6386 5964 (Bedok Mall) or 6737 4964 (The Centrepoint)
Website | Facebook | Instagram
8. ONLYaesthetics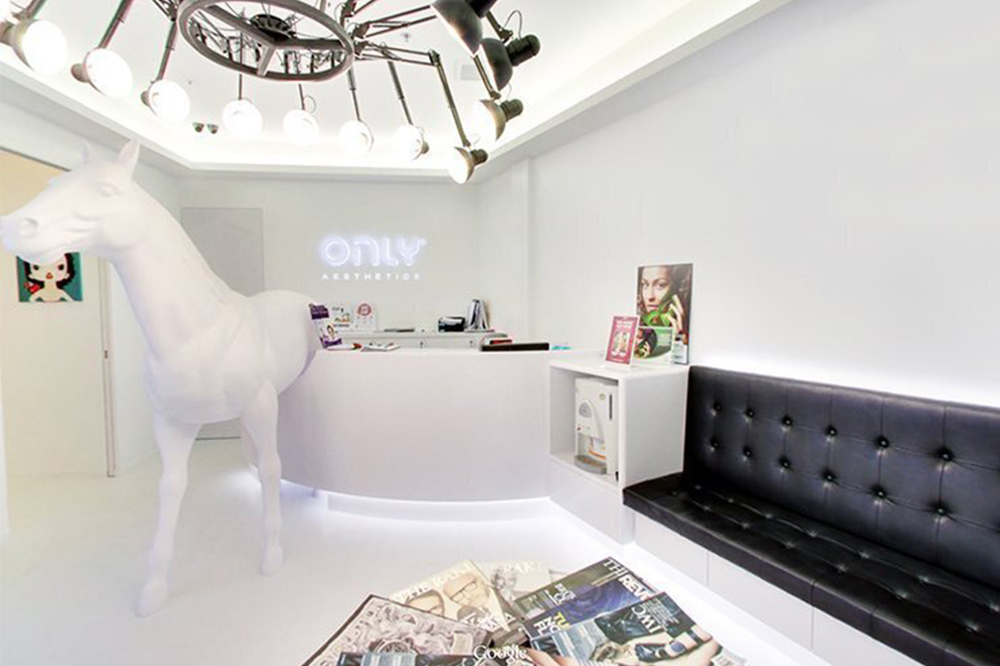 ONLYaesthetics provides 3 types of hair removal services—IPL, Vanishr and AureoLED Hair Removal. Vanishr is a laser hair removal technique for those who want to remove more stubborn, thicker hairs, and is suitable for darker skin tones. AureoLED Hair Removal uses LED technology to target hair follicles, in order to remove even the finest hairs.
Price: $158 for the Unlimited Underarm IPL Hair Removal Program (women only)
Address: 22 Malacca Street, #09-00, RB Capital, Singapore 048980 | 190 Clemenceau Avenue, #05-03, Singapore Shopping Centre, Singapore 239924 | 25A Lorong Mambong, Singapore 277684
Booking: Fill in the booking form to make an appointment
Website | Facebook | Instagram
9. Syuen Beauty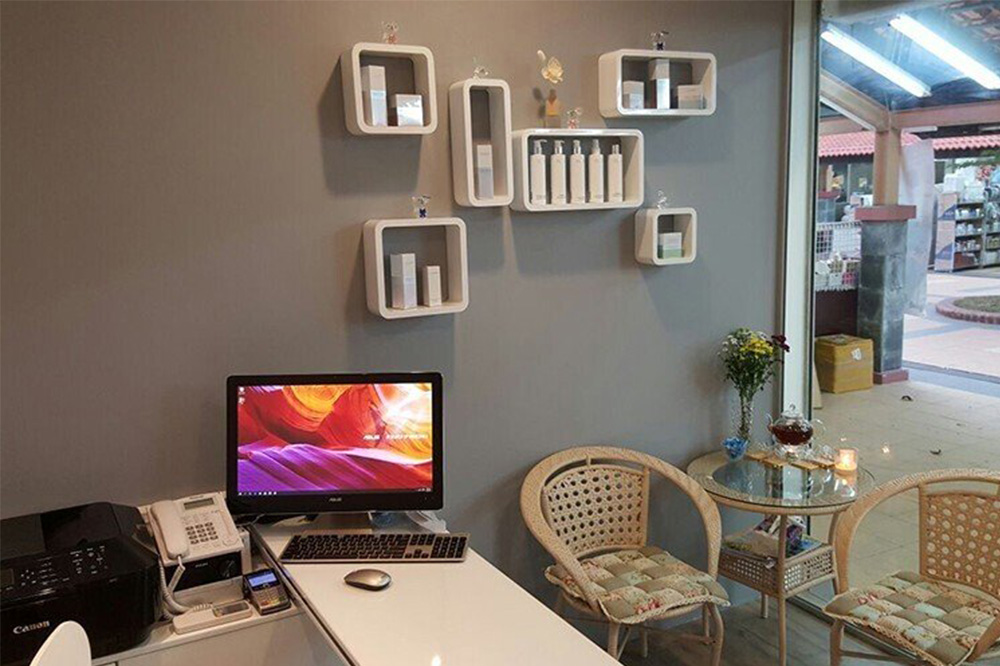 Aside from lash extensions and fractional laser services, Syuen Beauty also offers non-invasive SHR treatments.
Its 1-Year Unlimited Treatment Package can be used on 1 out of the 4 main areas customers usually focus on: arms, thighs, lower legs or a Brazilian. 
Price: $688 for a 1-year Unlimited Treatment Package
Address: 186 Toa Payoh Central, #01-420, Singapore 310186
Booking: Call 6222 2284
Website | Facebook | Instagram
Go Fuzz-Free With IPL And SHR Hair Removal Treatments In Singapore
With hair-free underarms, bid goodbye to prickly little hairs and save yourself from the hassle of having to shave every other day.
Cover Image: Source