Aesthetic Home Office Set-up 
Working from home used to be a dream combination of minimalist interior design and Pinterest aesthetics. Now that we're "living the dream", it's a reality of messy desks and un-Instagrammable work environments. If your at-home workstation looks more like a gamer's desk or a garbage dump, here are 10 Taobao decor pieces to zhng up your little space and transform it into an aesthetic home office set-up.
1. Multi-purpose desk organiser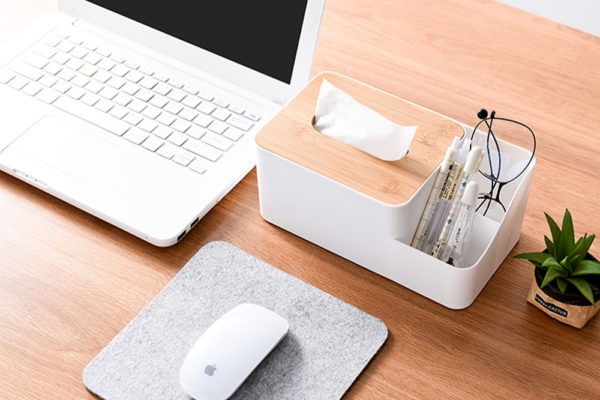 Source
Keep your work essentials in one place with this desk organiser (39.60 RMB, ~S$7.93), which also acts as a tissue box. The compartment will give your workspace a MUJI-like aesthetic with its wooden top and white body.
2. Grid storage baskets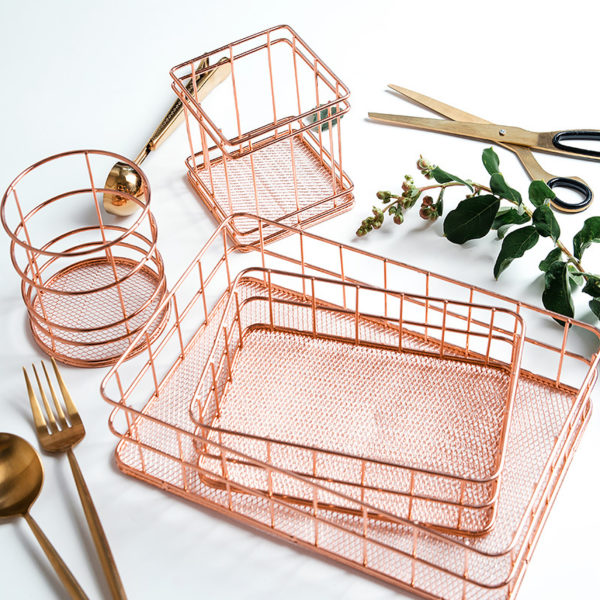 Source
Colour-coordinate your pen holders and book baskets with these rose gold grid storage baskets (18 RMB to 25.50 RMB, ~S$3.61 to ~S$5.11) to elevate your workstation aesthetic and keep it consistent.
3. Mesh memo board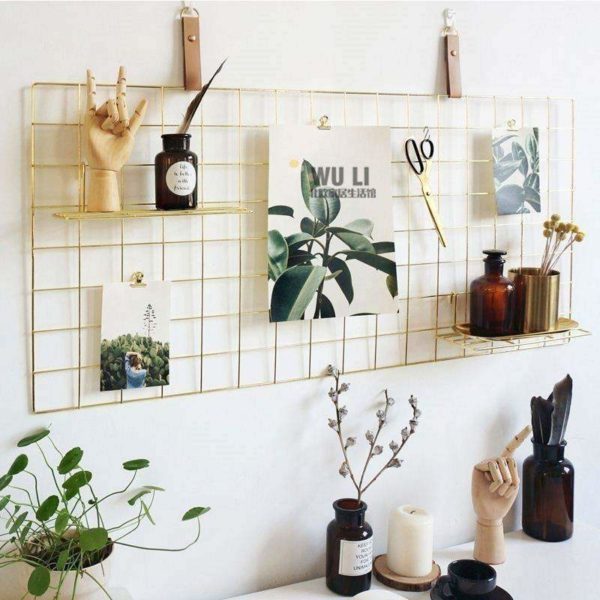 Source
Make space on your desk and make your home office Pinterest-worthy at the same time by hanging up a mesh memo board (10.26 RMB to 61.26 RMB, ~S$2.06 to ~S$12.28). 
Attach your pictures, to-do lists and more using a matching gold bulldog clip. You can also add S-hooks and shelves to display your stationery and other decorative items. 
4. Cable organiser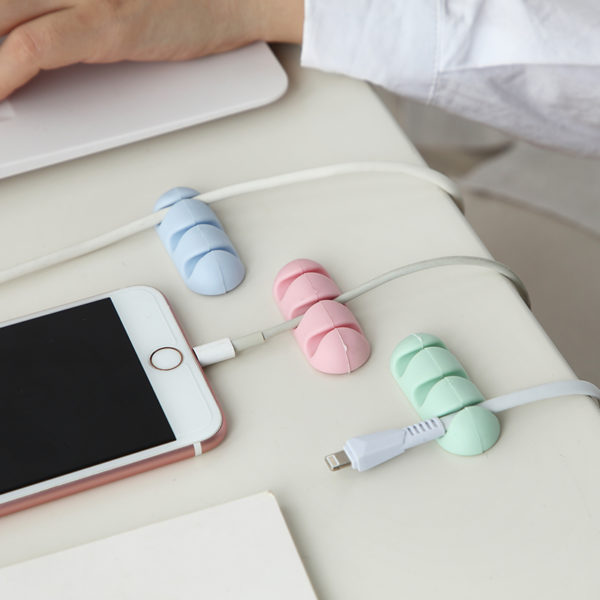 Source
If your table looks like a gamer's desk with wires strewn around everywhere, a great solution is to get a cable organiser (11.90 RMB, ~S$2.39). Bonus points for the pastel colours.
5. Wireless charging station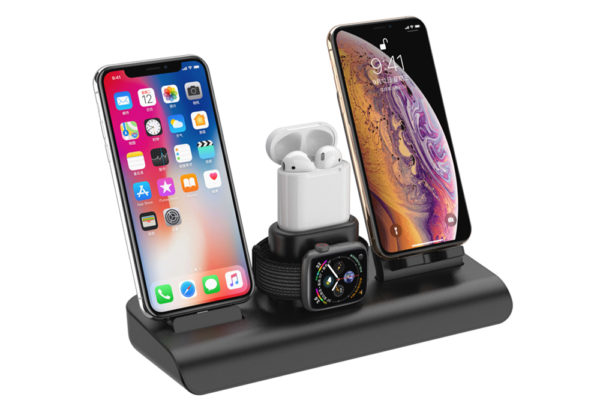 Source
While you're at it, get a wireless charging station (138 RMB to 158 RMB, ~S$27.65 to ~S$31.66) for all your tech gadgets. It works as both a charger and a desk organiser by preventing your table from getting too crowded with electronics.
Also read:
This Minimalist Pastel Pink HDB Flat Looks Straight Out Of A Wes Anderson Movie
6. Table lamp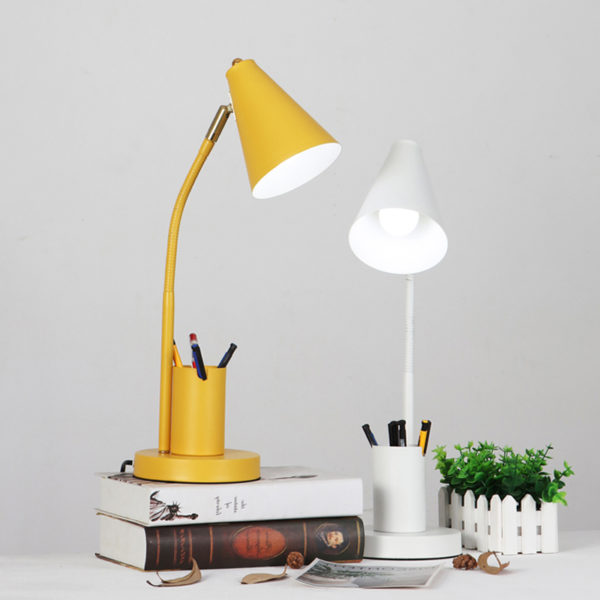 Source
Minimalist light fixtures like this table lamp (58 RMB to 78 RMB, ~S$11.64 to ~S$15.65 ) are a functional addition to your desk and can give your space a sleek look. This one has a storage container at the base so you can use it as a pen holder too. 
7. Artificial succulents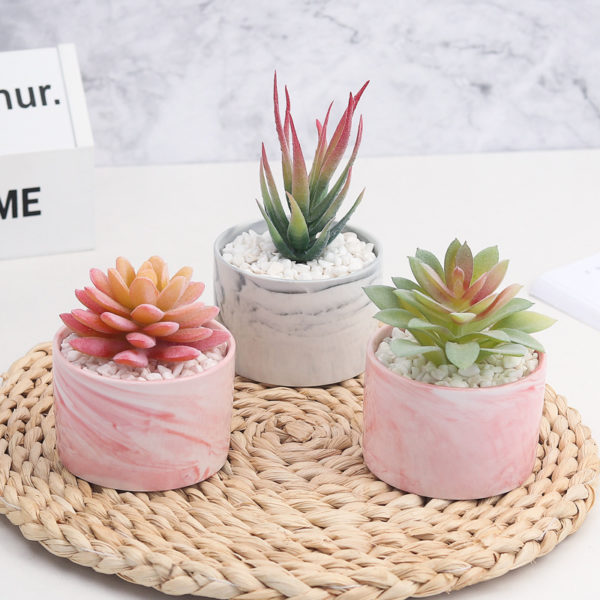 Source
Simulate the outdoors with some artificial succulents (36 RMB, ~S$7.21). You won't have to worry about not having green fingers since these plants are fake but can still add a touch of greenery to your home office.
8. Scented candle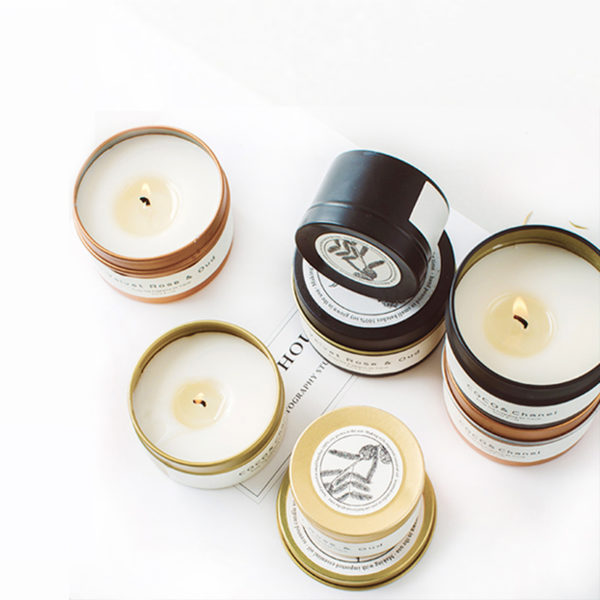 Source
Scented candles (from 16.80 RMB, ~S$3.37) are a great way to up your mood, concentration and even productivity, depending on the scent you choose. Look for one in pretty packaging and it doubles up as a form of table decor too.
9. Essential oil diffuser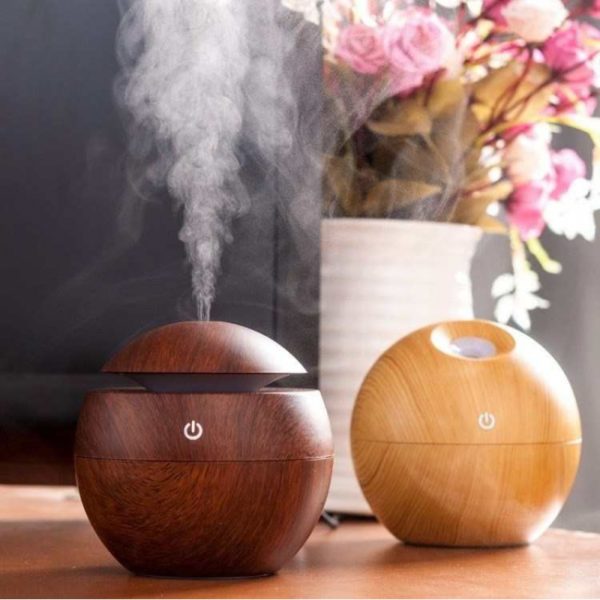 Source
If you're scared of flames, an essential oil diffuser (92 RMB, ~S$18.43) is a great option. Diffusers in a minimalist design will make your home office look good and smell good.
10. Photo frames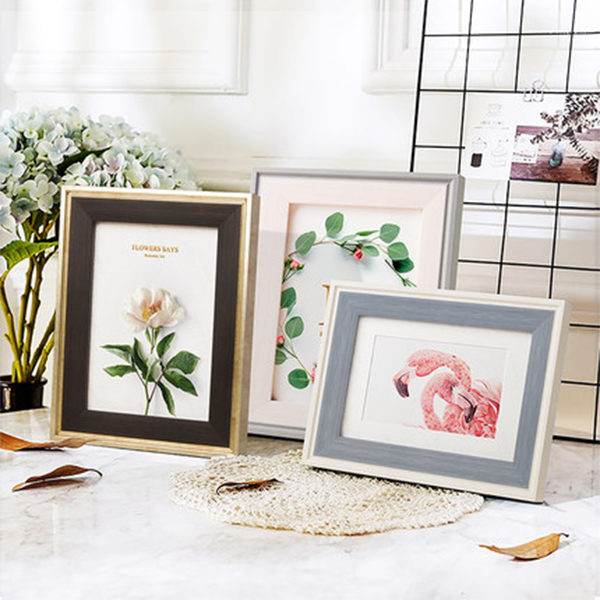 Source
Display anything from pictures of your friends and family to your favourite motivational quote in these two-tone photo frames (12.20 RMB to 30.20 RMB, ~S$2.44 to ~S$6.07) and instantly turn your WFH desk into a personalised space.
11. Fairy lights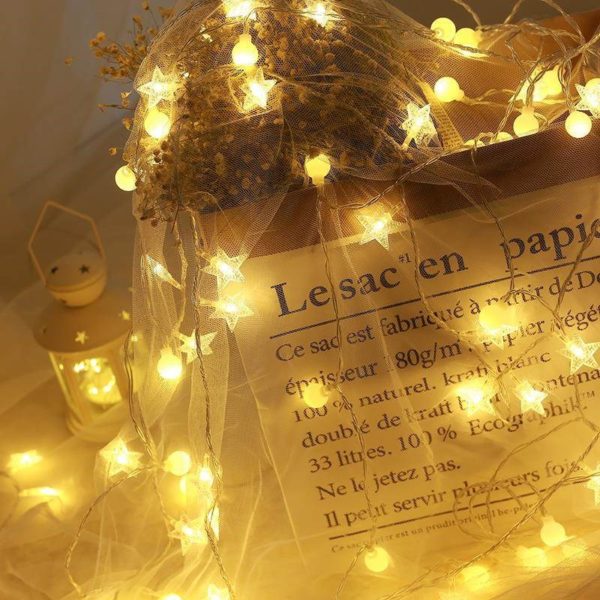 Source
Fairy lights (53.58 RMB to 198.38 RMB, ~S$10.74 to ~S$39.95) are your best bet for adding some extra bling to your workspace. Drape them across the wall in front of your desk to make your WFH OT experience better.
Aesthetic & Affordable Taobao Decor Items For Your Home Office Set-up Will Motivate You To Work Harder
Turn your at-home workstation into an aesthetic home office set-up with these affordable Taobao decor items, and you'll feel motivated to keep on hustling.
Also read:
Minimalist Interior Design In Singapore: How To MUJI-fy Your Home, Pick The Right ID, Plus Cost-Saving & Design Tips