Hong Huifang Facts
Since the huge success of Singaporean film Ah Girls Go Army earlier this year, it's clear to see that local films have come a long way. Now, a new Singapore-South Korea film titled Ajoomma has become the new talk of the town, starring Mediacorp actress Hong Huifang. 
FYI, the film has scored not one, but four nominations at the Golden Horse Awards, which is a pretty big deal, as it's one of the most prestigious film awards held annually in Taiwan. 
Whether you grew up watching Hong Huifang as a familiar face on Channel 8 Chinese dramas or only know of her now through her first leading role in Ajoomma, here are 20 facts about her and additional behind-the-scenes tidbits of the rising film.

1. She was born on 7 January 1961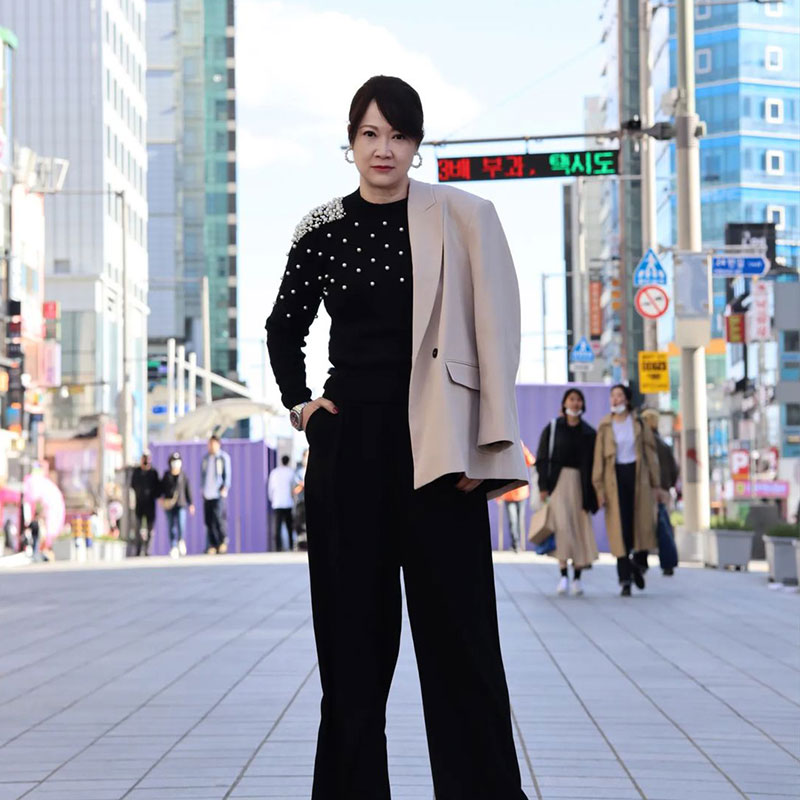 Source
Hong Huifang was born on 7 January, 1961. The Capricorn queen is now 61 years old, and still looks as stunning as ever, as seen from her glam photoshoots on Instagram.
2. She speaks 4 dialects
It's common for Singaporeans to be bilingual, having studied English and our Mother Tongue in school. On top of Mandarin, Hong Huifang is also fluent in Teochew, Hokkien, Hainanese and Cantonese. 
It seems like she's on her way to "speak" fluent Korean too, as her auntie character in Ajoomma hilariously recites the phrases "annyeonghaseyo, kamsahamnida and saranghaeyo".
3. Joined Mediacorp (Singapore Broadcasting Corporation) during the mid 1980s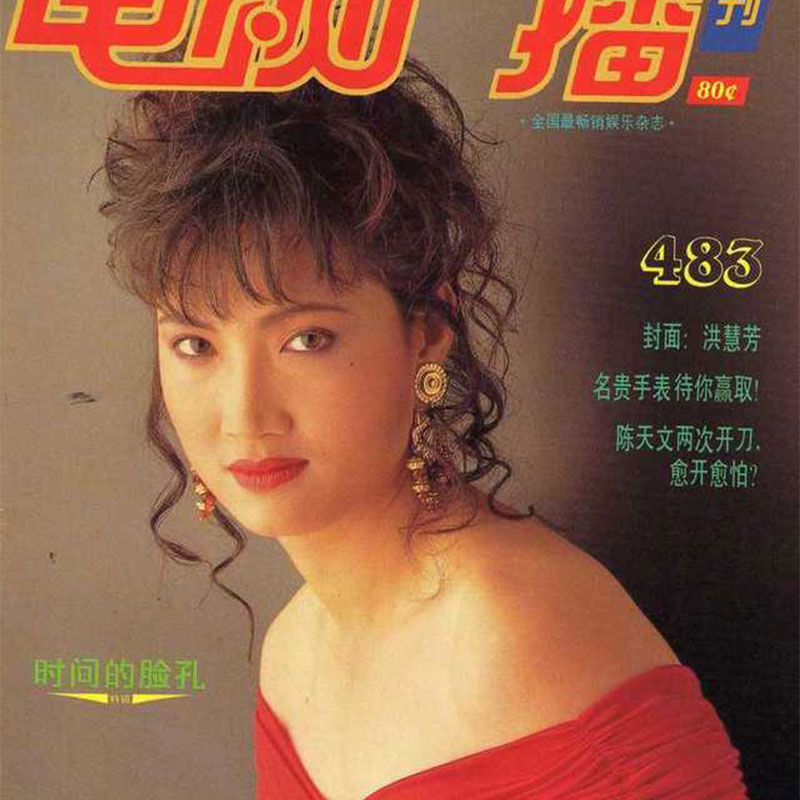 Source
Hong Huifang has been acting for a long time. The veteran actress joined the Singapore Broadcasting Corporation (SBC) during the mid 1980s at an early age of 22, alongside actresses Yang Li Bing and Chen Tian Wen. SBC was taken over by Television Corporation of Singapore (TCS) in 1994, which then became Mediacorp today. 
4. Best known for starring in Samsui Women and The Price Of Peace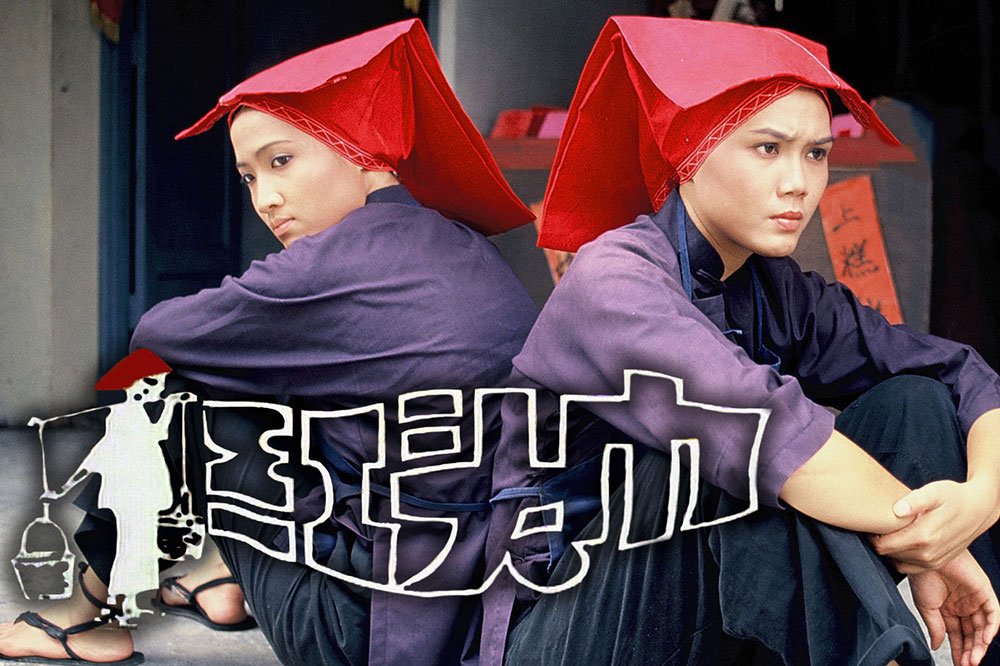 Source
Having appeared in a wide variety of dramas and films, it's no surprise that Hong Huifang is a familiar face to many Singaporeans growing up. She's best known for starring in Samsui Women in 1986 and The Price Of Peace in 1997, which both skyrocketed her career as an actress.
5. Was the only artiste nominated for 3 awards at the 2010 Star Awards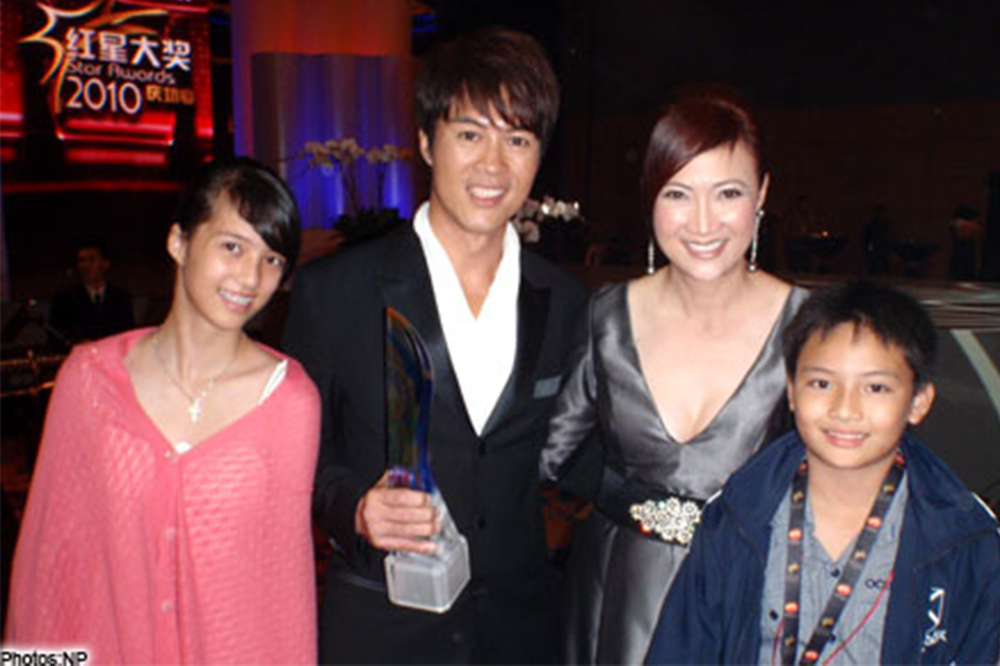 Source
Hong Huifang's years of acting doesn't go unrecognised by Singaporeans either. In the 2010 Star Awards, she was nominated for three awards: Best Actress in the TV series Housewives' Holiday, Best Supporting Actress in another TV series Together, and Top 10 Most Popular Female Artistes. 
Unfortunately, she didn't bag any award that year, but she was the only artiste nominated for three awards — still a huge win at the time.
6. Didn't hear her name being announced when she won Top 10 Most Popular Female Artistes in 2019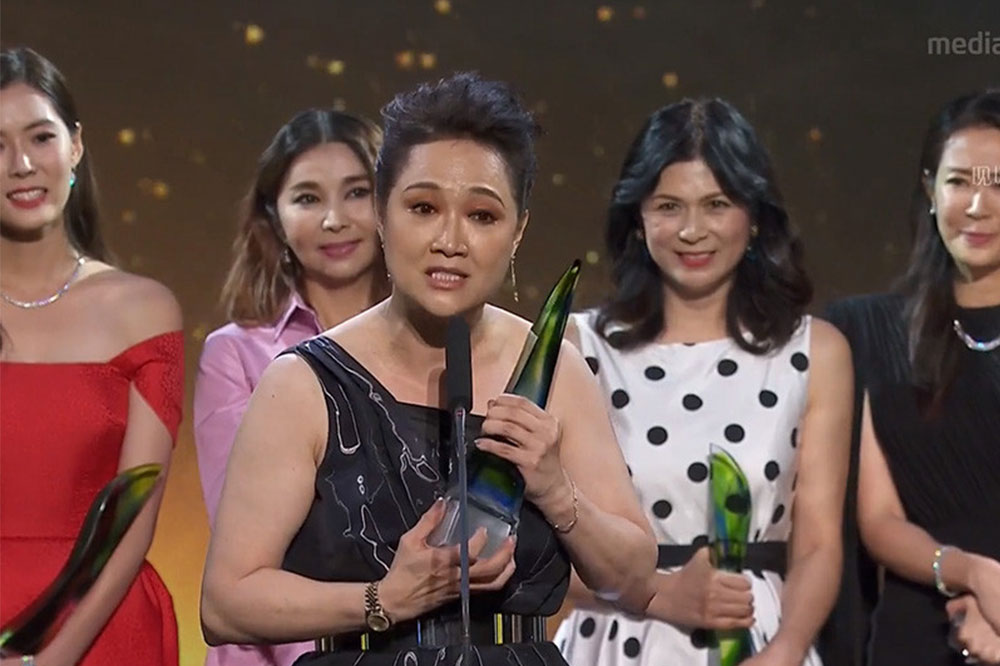 Source
In an interview with Toggle during the 2019 Star Awards, Hong Huifang revealed that she didn't hear her name being announced when she won Top 10 Most Popular Female Artistes. Her husband, Zheng Geping, had to nudge her on stage as he was confused to see her still sitting down.
In fact, Hong Huifang was popping a sweet into her mouth right as her name was announced. Besides being distracted by said sweet, she didn't prepare a speech beforehand, since she never expected to be one of the Top 10 Most Popular Female Artistes that year. 
While we all thought her awards were absolutely deserved, this interview also showed us that we stan a humble lady.
7. Married to fellow Mediacorp artiste Zheng Geping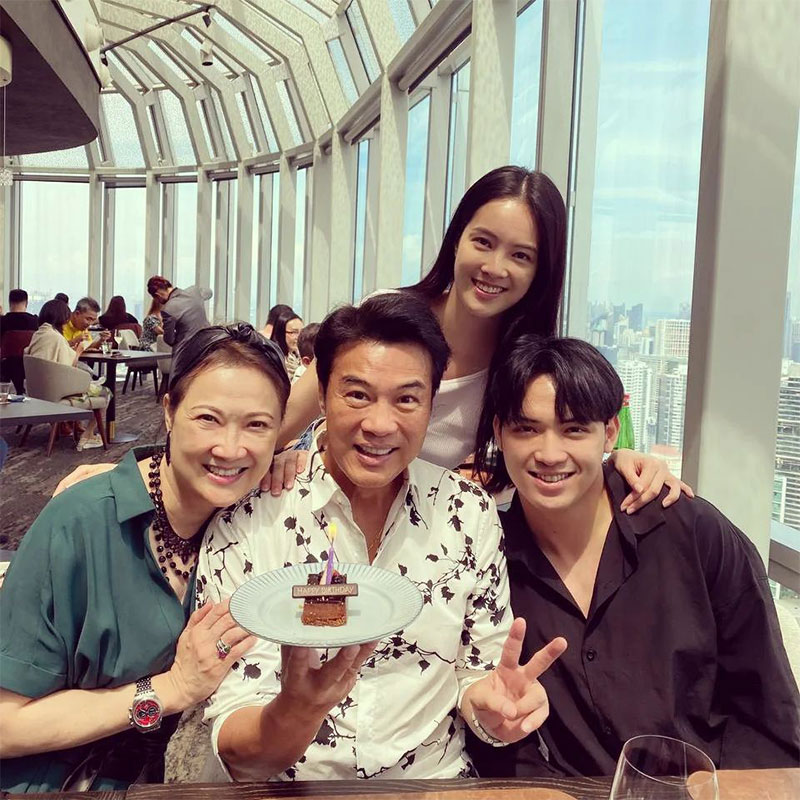 Source
Unless you live under a rock, Hong Huifang and fellow Mediacorp artiste Zheng Geping are a power couple that we can't miss out on mentioning. The couple have two children together, Tay Ying and Calvert Tay, who are also well-known in the entertainment industry.
8. Originally thought her husband Zheng Geping was an ah beng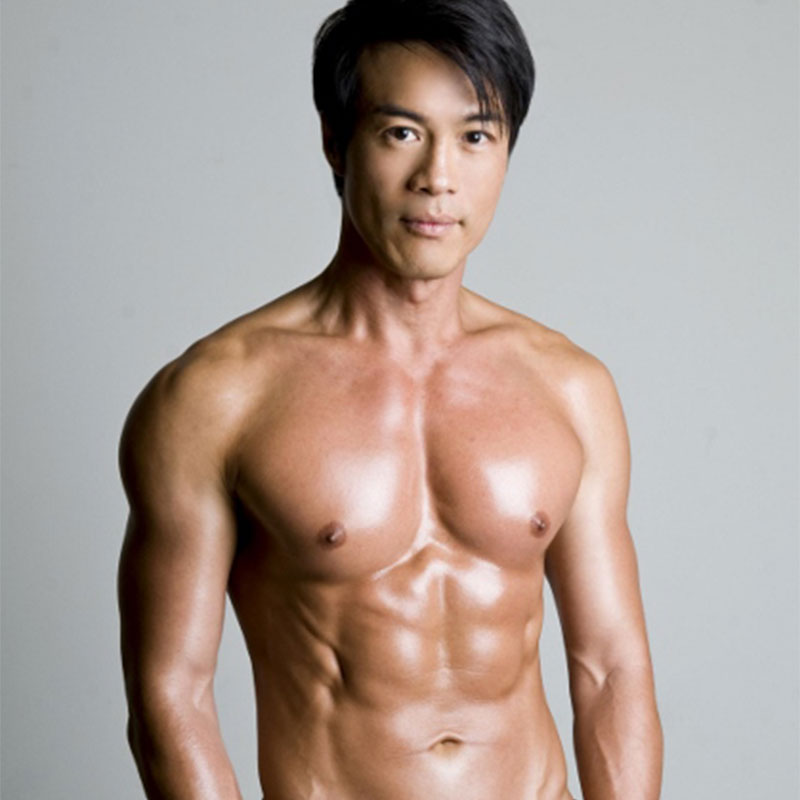 Source
While it seems like Hong Huifang and Zheng Geping are a match made in heaven, Huifang revealed in an interview with Blissful Brides that she initially thought he was an ah beng. Honestly, with Zheng Geping's good looks and playful vibe, we can't blame her for this impression. 
She didn't like him much initially, and when they first met she was already a senior in the acting scene and he was just a rookie. 
Who would've thought that a chalet organised by fellow artiste Chen Hui Hui would be the catalyst for romance? After wrapping up a project together, the pair got to know each other better, and Hong Huifang realised how sweet and kind Zheng Geping was. Aww.
9. Both her children have met GOT7's Jackson Wang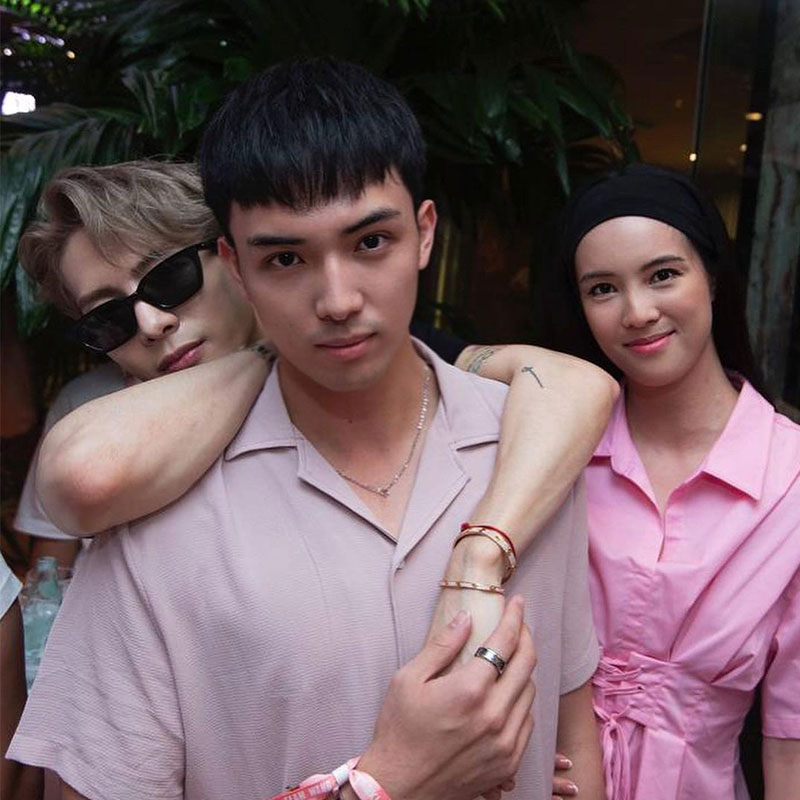 Source
In August 2022, K-pop idol Jackson Wang launched a pop-up store in Singapore known as TEAM WANG Design. Many media personalities were invited to this event, including Hong Huifang's son and daughter. 
Calvert shared a picture of him and his sister with Jackson on his Instagram, impressing us with all their good looks in one frame.
10. Can relate to the character she plays in the new local film Ajoomma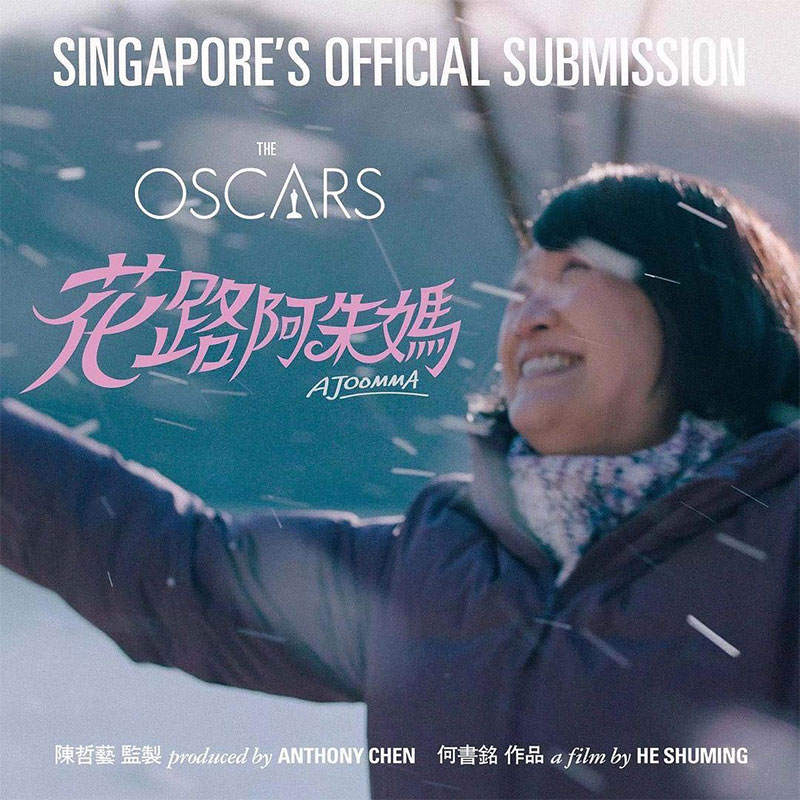 Source
In the new Singapore-South Korea film Ajoomma, Hong Huifang plays the role of a K-drama obsessed widow named Lin Meihua. Fun fact: Singaporean actor Shane Pow is also in the cast, playing as her son. 
When asked about what preparations she had to do for this role in an interview with ELLE, Hong Huifang confessed, "the character shares some life experiences that I've been through from my younger days till now. Somehow, I feel I'm already part of the character."  
Also read:
11 Facts About The Ah Girls Go Army Movies, Like Wild Boar Sightings & Making $2.5 Million At The Box Office
11. Gained 7kg for her role in Ajoomma
Other preparations Hong Huifang did for Ajoomma included losing weight. However, in an interview cited by AsiaOne, she was requested by the director to put all the weight back on.
Hong Huifang ate and gained about 7kg for the role, but shared that "it was the happiest time". It's inspiring to see her positivity with weight gain and being comfortable in her body, on top of her commitment to the role.
12. Co-starred with Korean actor Kang Hyung Seok in Ajoomma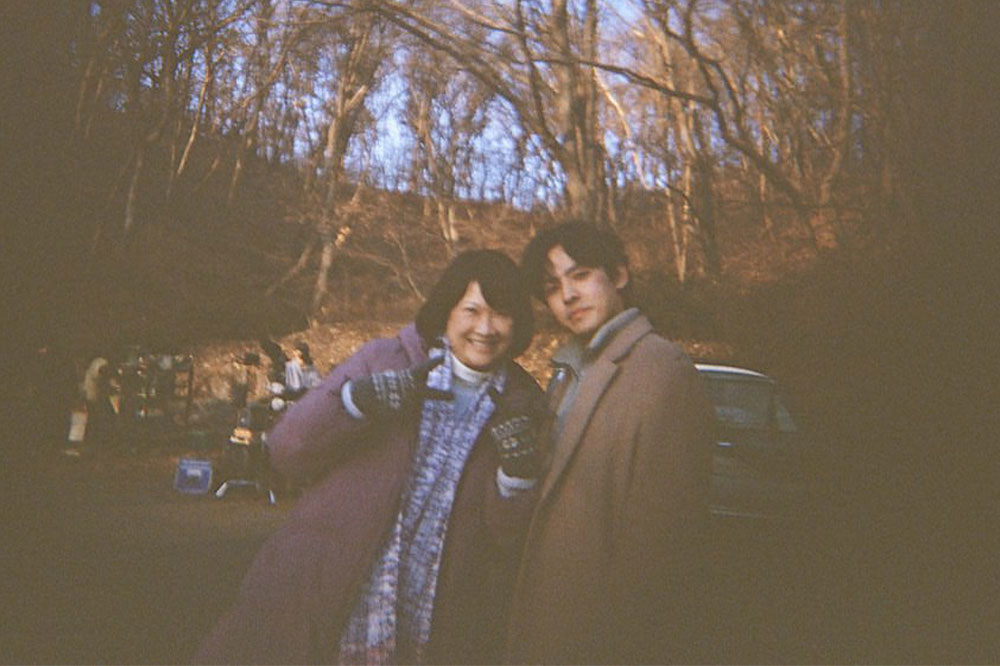 Source
With a film title like Ajoomma, you might be wondering if there are any oppas to feast your eyes on, instead of ajusshis. Well, you're in luck. Hong Huifang co-starred with Korean actor Kang Hyung Seok, who FYI, made appearances in major K-dramas such as Hometown Cha-Cha-Cha, Crash Landing On You and Itaewon Class. 
In Ajoomma, Kang Hyung Seok plays a troubled tour guide Kwon Woo, who's experiencing familial problems. Speaking to ELLE, Hong Huifang described Hyung Seok as a "warm-hearted young man" and treated him as her own son during the filming.
These feelings were reciprocated of course, as Hyung Seok responded that working with Huifang gave him "a very good impression of Singapore". Hopefully, this means he'll visit Singapore again in the future so we can catch this oppa IRL. 
13. Communicated with Kang Hyung Seok using facial expressions
Source
Coming from different countries, Hong Huifang and Kang Hyung Seok obviously don't speak the same language. But since the duo had to work closely with each other throughout the filming, many were left wondering how they communicated with each other. 
In an interview with AsiaOne, Huifang jokes, "he speaks Chinese!" 
While it's true that Hyung Seok speaks some Chinese, he's not exactly fluent. The duo then revealed that they communicated through facial expressions only, where Huifang could "tell what he's saying from the look in his eye alone." 
This unique experience corresponds to one of the key themes of the film, where the characters struggle with a language barrier.
14. Dreamed of filming in Korea prior to filming Ajoomma
Prior to going to Korea, Hong Huifang told CNA that it was always her dream to travel to Korea to film, but it never happened. She didn't think that she would finally get her chance at 61 years old, especially in a leading lady role.
I guess it's safe to say that she's a prime example of how ~manifesting~ works. Plus, it goes to show that it's never too late to achieve your dreams.
15. Walked the red carpet at Busan Film Festival in October 2022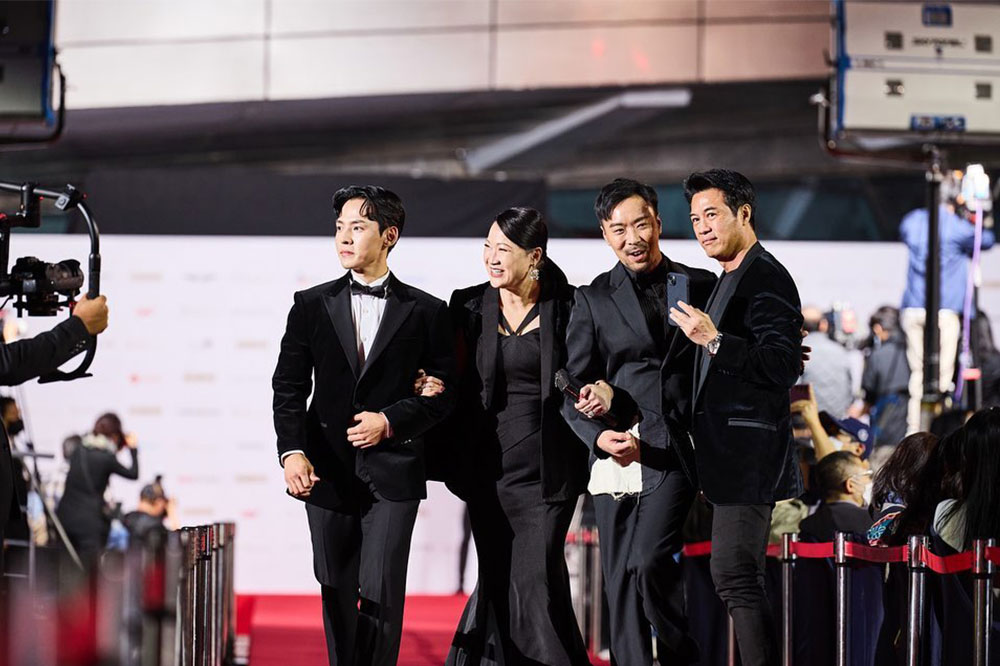 Source
In October 2022, Hong Huifang made Singapore proud when she elegantly walked down the red carpet at Busan Film Festival. Her husband Zheng Geping and co-star Kang Hyung Seok walked alongside her as well. 
Sharing with Straits Times, Hong Huifang recounted that there were many Singaporeans present, despite the event being held in Korea. She felt touched when they cheered and clapped for her, and even shared pictures of the fun after-party on her Instagram page. 
Her role in Ajoomma was a big achievement for local films, so this hype was merely the tip of the iceberg.
16. First Singaporean to be nominated as Best Leading Actress for the 59th Golden Horse Awards in Taiwan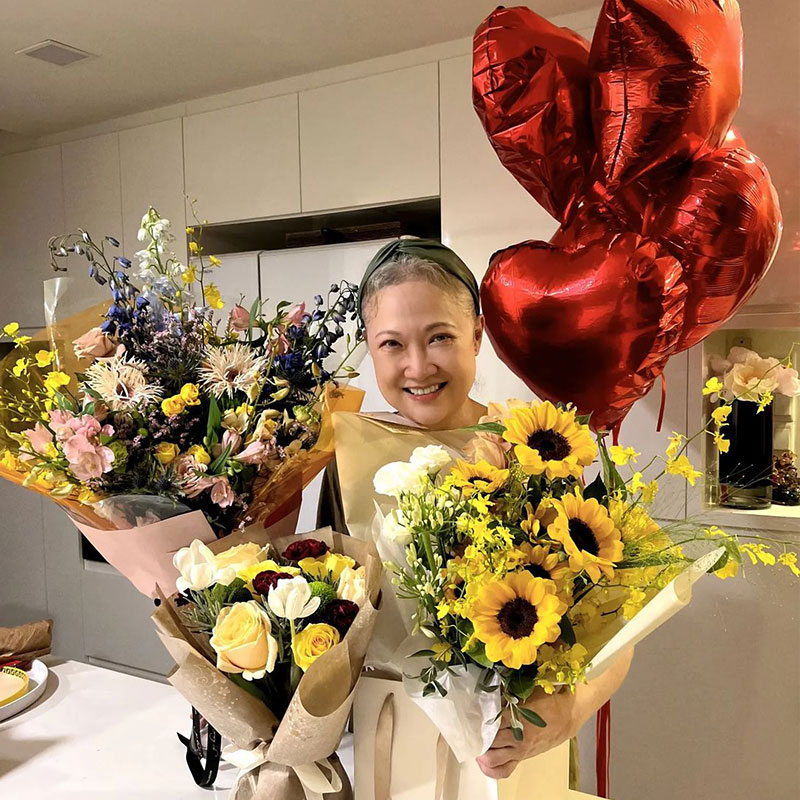 Source
Ajoomma received four nominations for the 59th Golden Horse Awards, scheduled to take place in Taiwan on 19 November 2022. The nominations are: Best New Director, Best Original Screenplay, Best Supporting Actor and Best Leading Actress for Hong Huifang. This is the first time a Singaporean has been nominated for Best Leading Actress. 
That's not all — the film is also selected as Singapore's entry for the 2023 Oscars. Huge slay. 
17. Said that she will leave showbiz if Ajoomma fails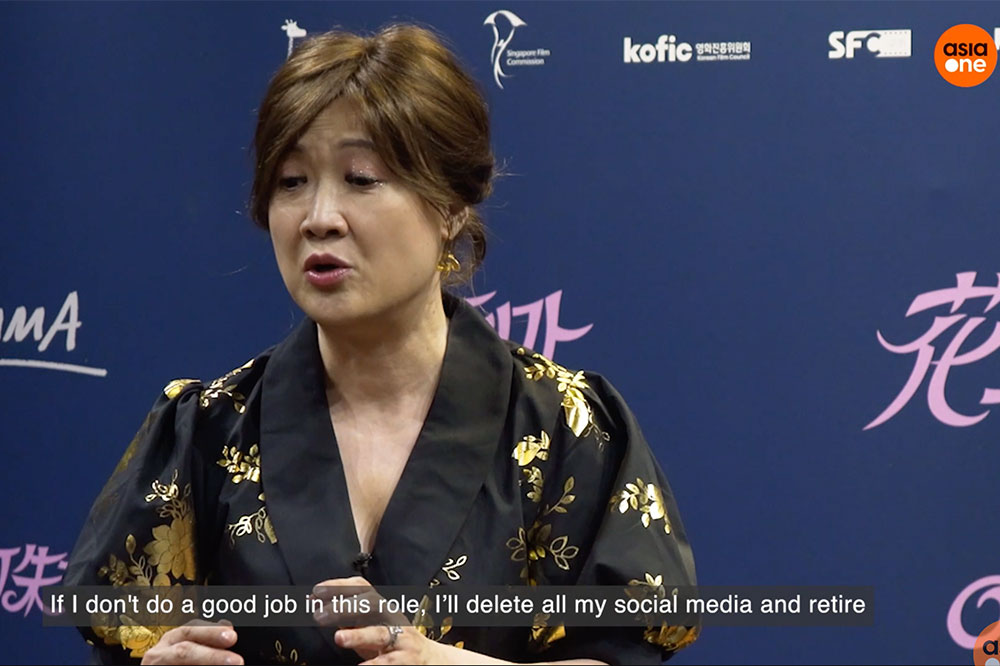 Source
In a press conference with Anthony Chen, director of the film, Hong Huifang declared that she will leave showbiz if Ajoomma fails. Despite knowing how much hard work and effort was put into the film, this comment shocked many fans.
"I saw Ajoomma as my final opportunity. If I don't do a good job in this role, I'll delete all my social media and retire." 
With the immense pressure for the film to succeed, we can only imagine how crushing it must be for Hong Huifang if the film were to fail. Thankfully, it seems like Ajoomma has been receiving lots of support from countless fans in Singapore. 
18. Learned diving with her fellow Mediacorp actors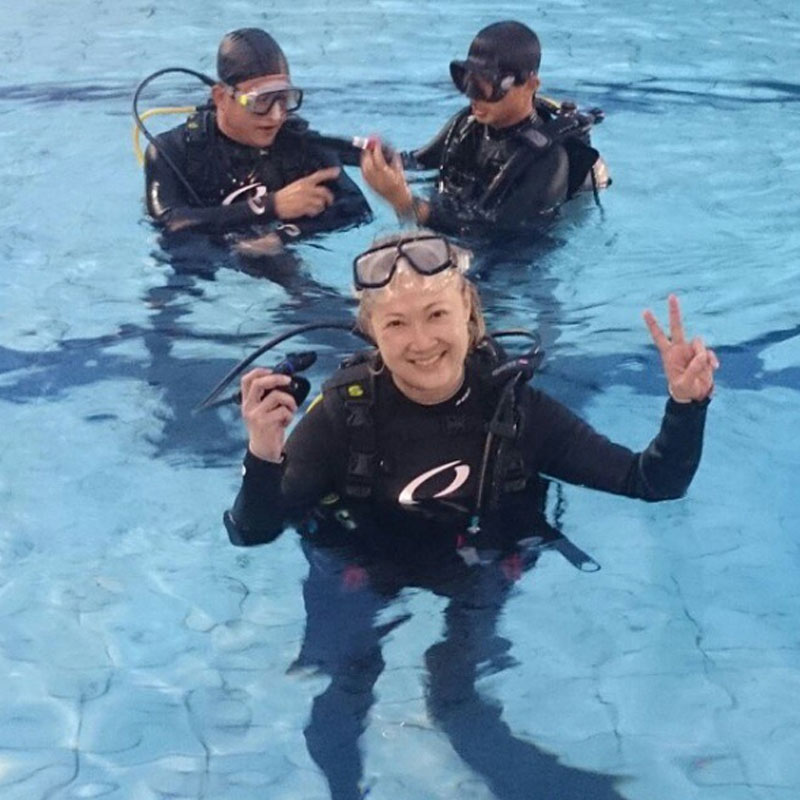 Source
Despite her age, Hong Huifang maintains an impressive active lifestyle. Back in 2015, she and a few senior Mediacorp actors starred in a Channel 8 drama called Super Senior, a show about old people doing young things. 
Some prominent activities on the show include diving and rock climbing. If these activities are currently on your bucket list, hopefully Hong Huifang's achievements will inspire you to conquer them too. 
19. Was obsessed with cycling during the pandemic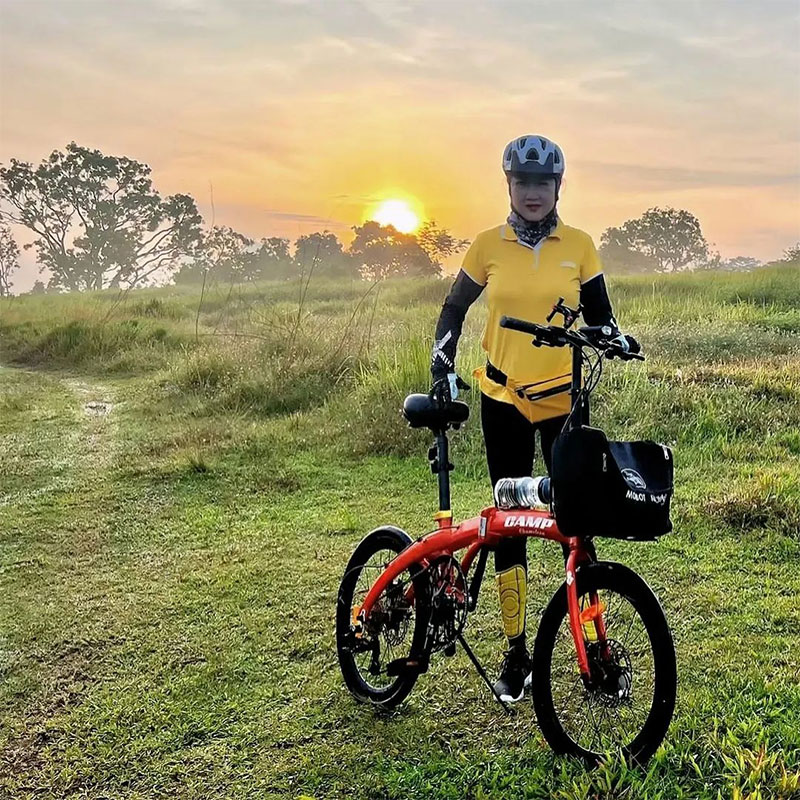 Source
Hong Huifang is also obsessed with cycling, a hobby that peaked during the pandemic. We're not kidding when we say "obsessed", as her husband even told Straits Times that she became "siao about cycling". 
Her bicycle was a gift from Zheng Geping years ago, but Hong Huifang only picked it up during the pandemic. Meanwhile, the rest of us were likely busy stirring up dalgona coffees. 
20. Her daughter Tay Ying recreated her look in The Unbeatables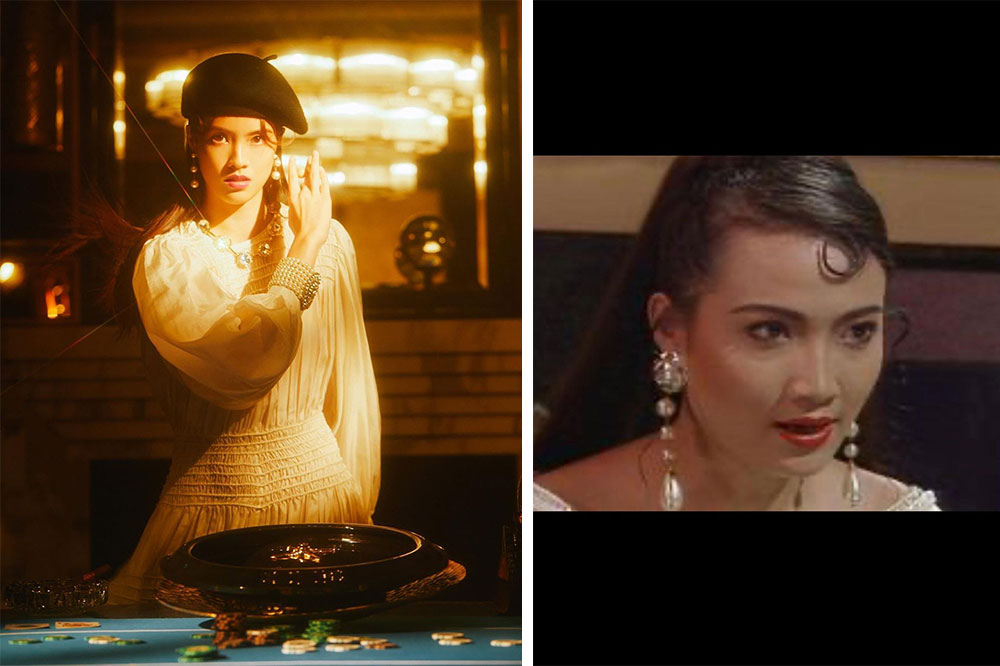 Source
In 1993, Hong Huifang acted in a Chinese drama titled The Unbeatables, one of the first few Singaporean shows on gambling. Paying tribute to Hong Huifang's iconic performance, her daughter Tay Ying recreated her look from the show in a photoshoot. 
Sharing the pictures of her and her mother side by side on Instagram, Tay Ying cheekily captioned the post, "looks familiar?" 
Like mother, like daughter — their uncanny resemblance and Tay Ying's admiration for her mum were too adorable to witness.
Hong Huifang Shows Us That There's No Age Limit To Achieving Your Dreams
Ajoomma premiered in Singapore on 27 October 2022, so for those who have yet to catch this dramedy on the big screen, grab your BFFs to do so soon. If these facts about Hong Huifang and Ajoomma converted you into a fan of the actress, perhaps it's time to start binge watching her past TV series and films too. 
Check out the full Ajoomma trailer here:
Also read:
6 Must-See Moments From One Week Love From Best To Worst, Including Aggressive Flirting Attempts