House Of Dreams Barbie Exhibition
Pop Mart dolls who? We're no strangers to the OG doll collection that we were first introduced to as kids — Barbie. If you've ever wondered what it's like to live inside a Barbie Dreamhouse with Ken, ION Orchard now has a full-pink exhibition featuring over 600 unique Barbie dolls.
Partnered with Jian Yang, who FYI, is an avid Barbie dolls collector with over 12,000 dolls in his personal collection, this is Singapore's largest ever public showcase of Barbie dolls. With a wide range of dolls, fun photo spots and even special dolls up for grabs, this exhibition will make you want to break out into the tune of "come on Barbie, let's go party" upon entering.
The exhibition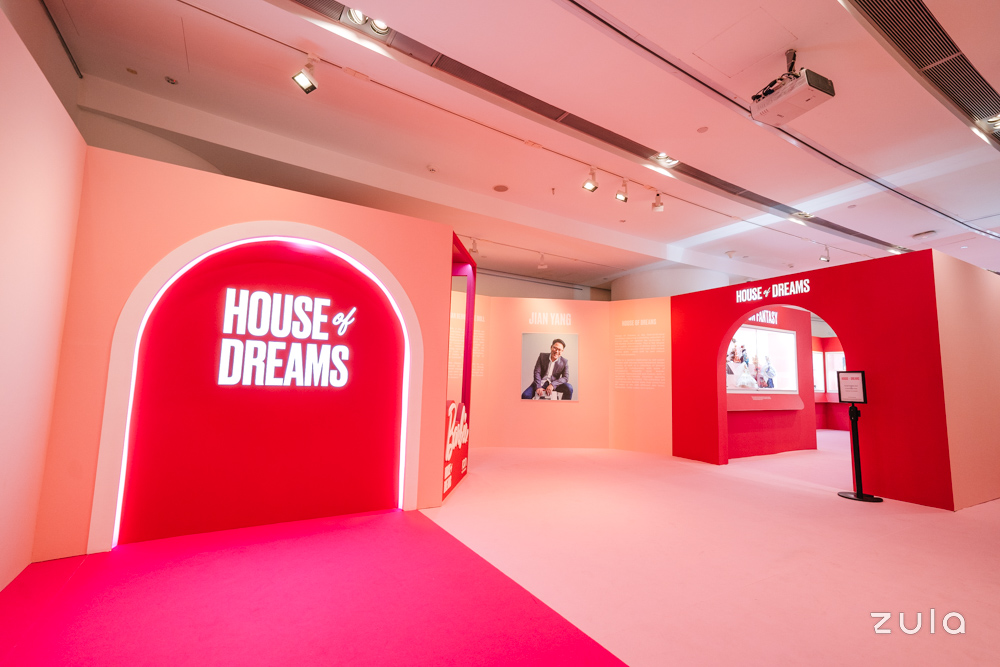 It's hard to miss out on the House of Dreams exhibition, seeing as the whole place is pretty much covered in eye-catching shades of pink. The spacious entrance also allows for IG-worthy photos with the chio lights in the background to show off your OOTD.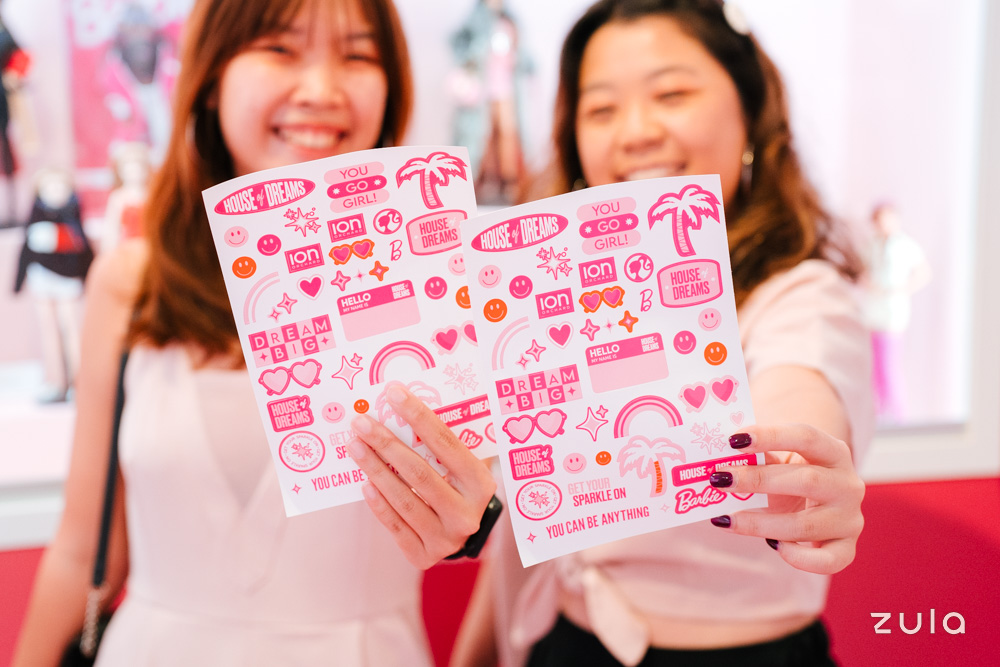 Before entering the space, guests are treated to a set of exclusive Barbie stickers. These range from pink hearts and sparkles to palm trees and Barbie motifs, perfect for personalising your notebooks.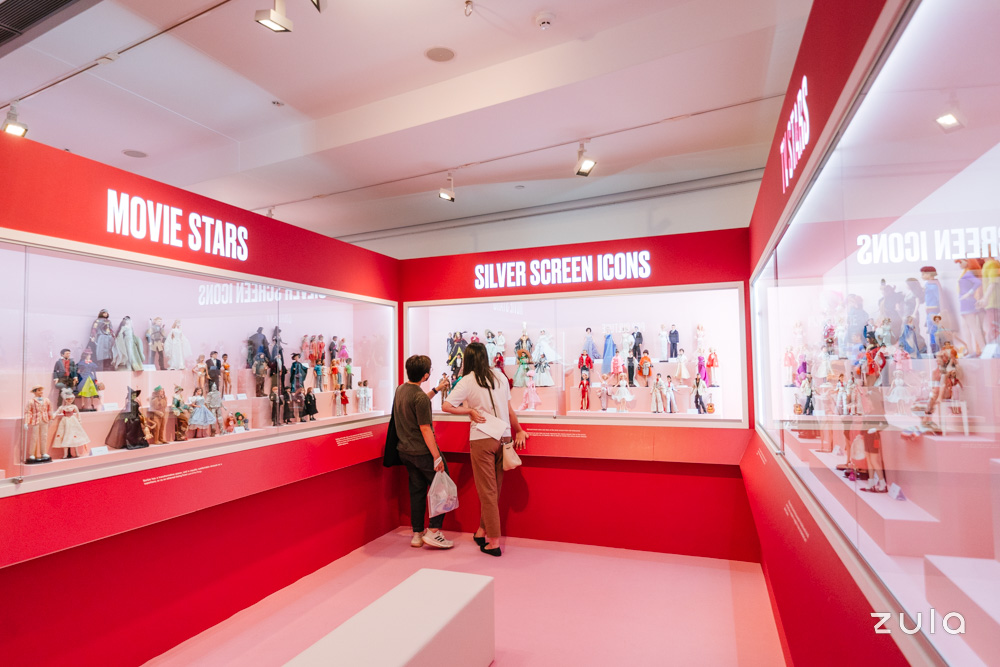 The dolls are all carefully curated into different categories such as "Movie Stars" for dolls inspired by movie characters and "Fashion Fantasy" with dolls decked in luxury fashion brands' accessories.
Unique barbie dolls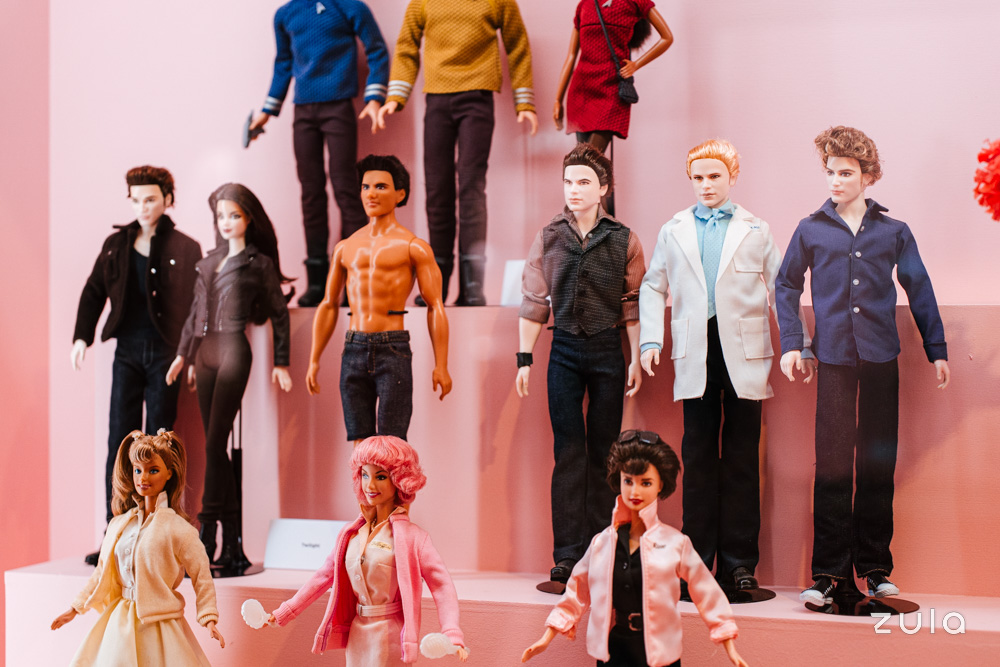 With so many Barbie dolls to browse through, it's fairly tough to figure out who's who. Luckily, the dolls come with respective tags to indicate who they are or what show they are from — just like this set of dolls above with their "Twilight" nametag. 
Not gonna lie, Jacob Black's extremely toned torso undoubtedly caught my attention at first glance. But I was also surprised to learn that the Twilight collection has the most male dolls out of all the others — this is also because Ken dolls aren't really popular in general.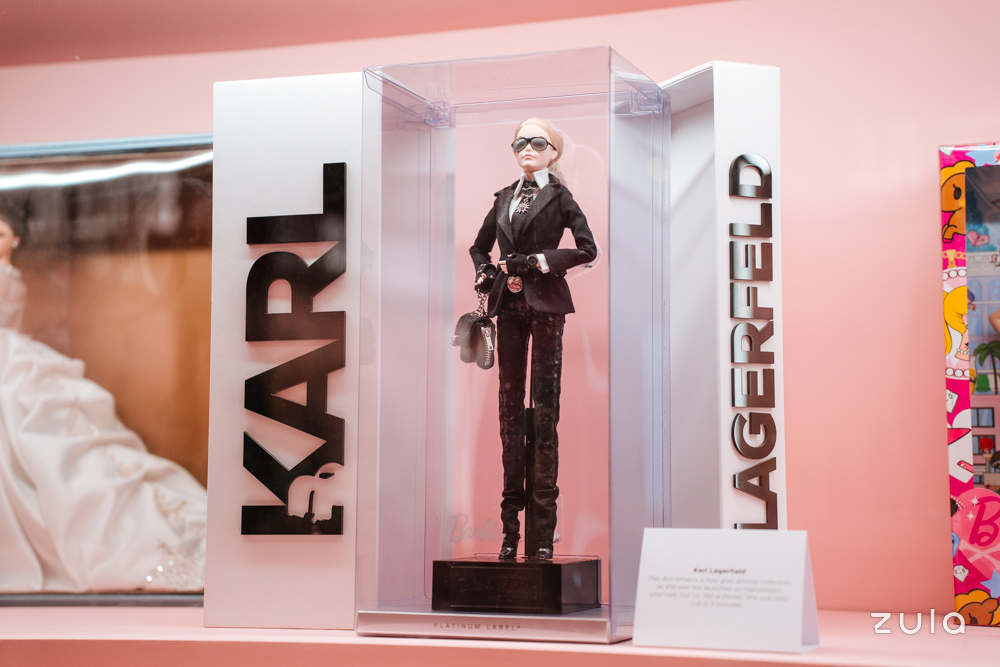 Under the Fashion Fantasy display, a Karl Lagerfield doll is decked in the fashion designer's iconic sunglasses and suit, looking like an ultimate girlboss.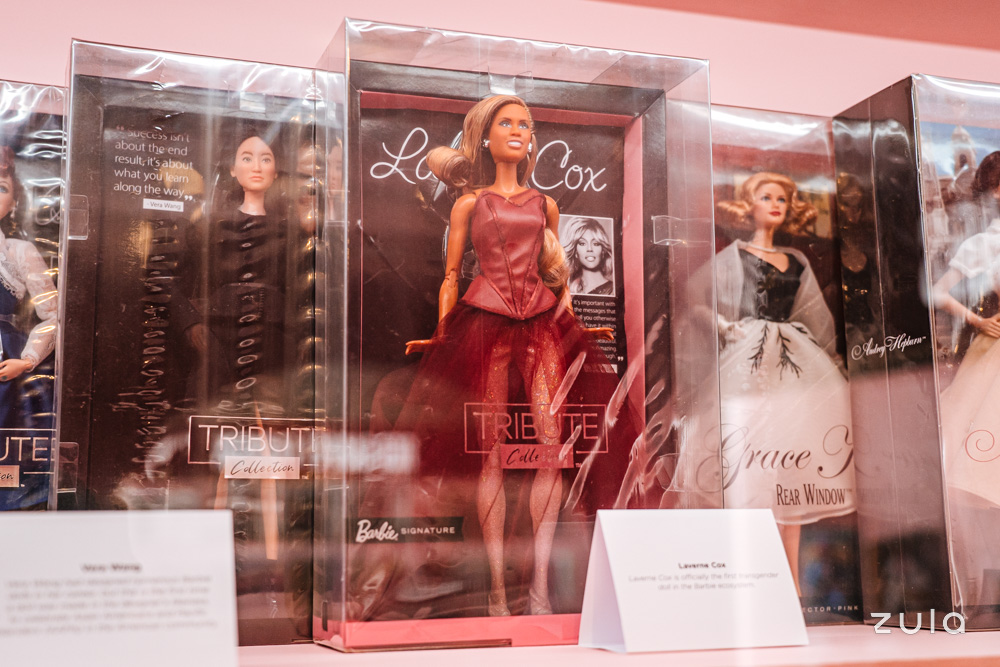 For fans who binge-watched Orange Is The New Black on Netflix, you'll probably recognise this doll of Laverne Cox, a transgender actress from the show. On top of being the first openly transgender person nominated for an Emmy, this Laverne Cox doll is also the very first transgender Barbie.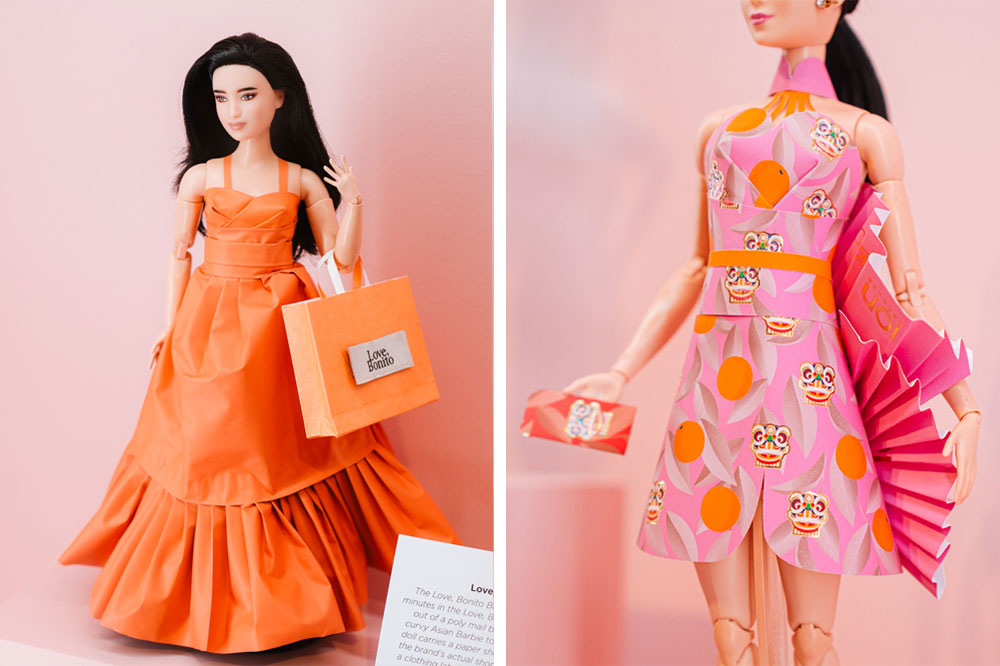 Don't miss out on the dolls inspired by local brands such as Love, Bonito and Bynd Artisan. Fun fact: the Love, Bonito doll's dress is made from the same material as their actual shopping bags.
There's even a cheongsam dress made out of an angpao, complete with a miniature angpao held in the doll's hand.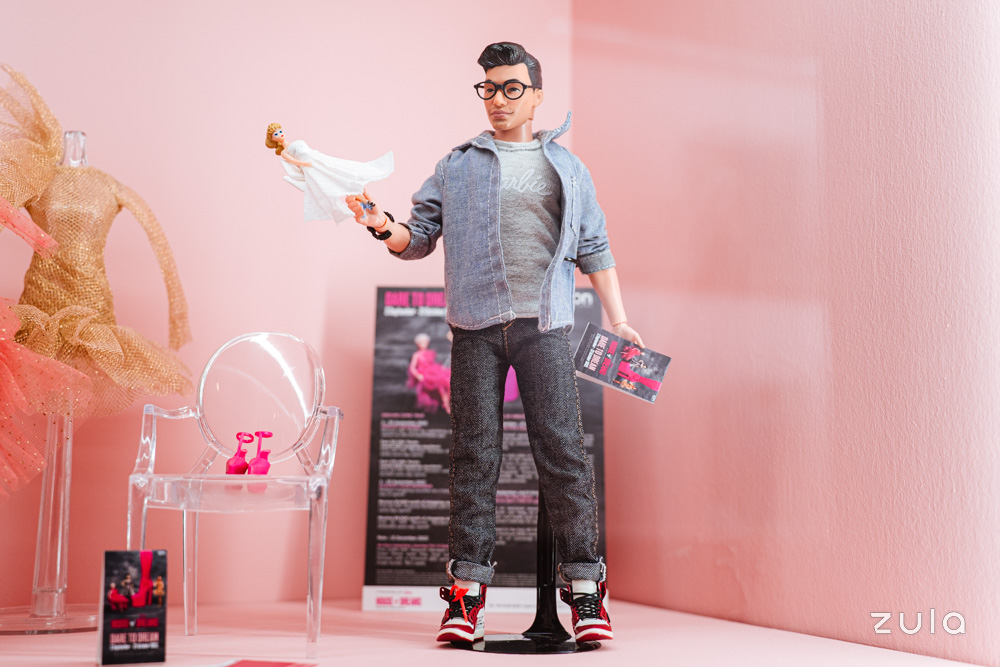 Under the "Collector's Favourite" section, guests can find dolls inspired by Jian Yang himself. Each doll was created to represent a prominent time in Jian Yang's life, from when he was named one of Singapore's Most Eligible Bachelors to hosting a doll dress making workshop at this exhibition.
Inclusive dolls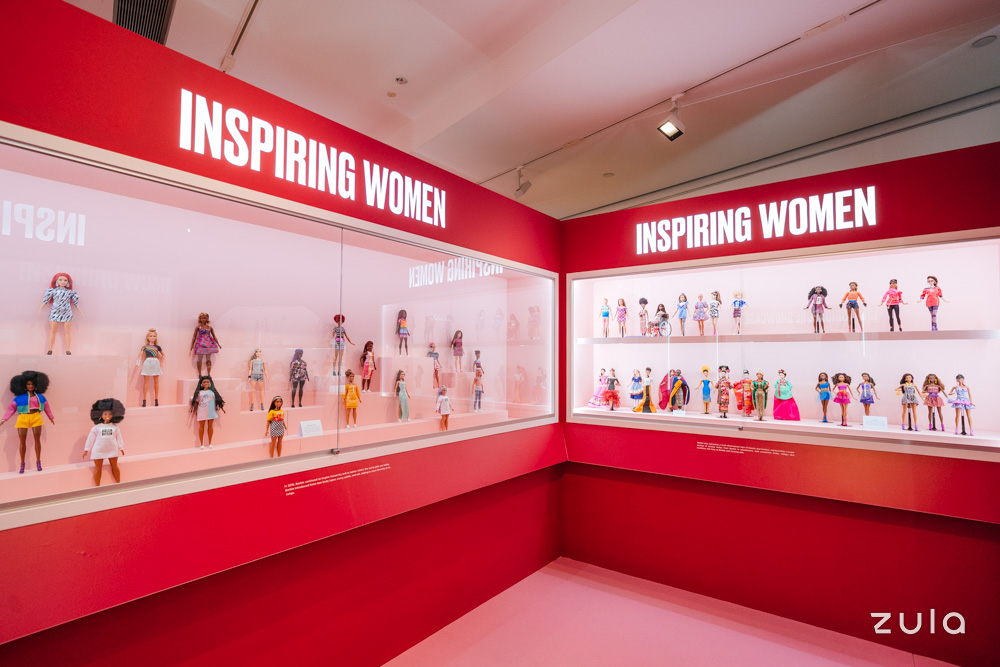 There's also a section dedicated to inspiring women, decked in Barbie dolls of different races, shapes and sizes. I'm sure that most women, myself included, will be filled with a sense of pride to see how much Barbie has grown from just a blonde-haired blue-eyed doll to a brand that represents inclusivity.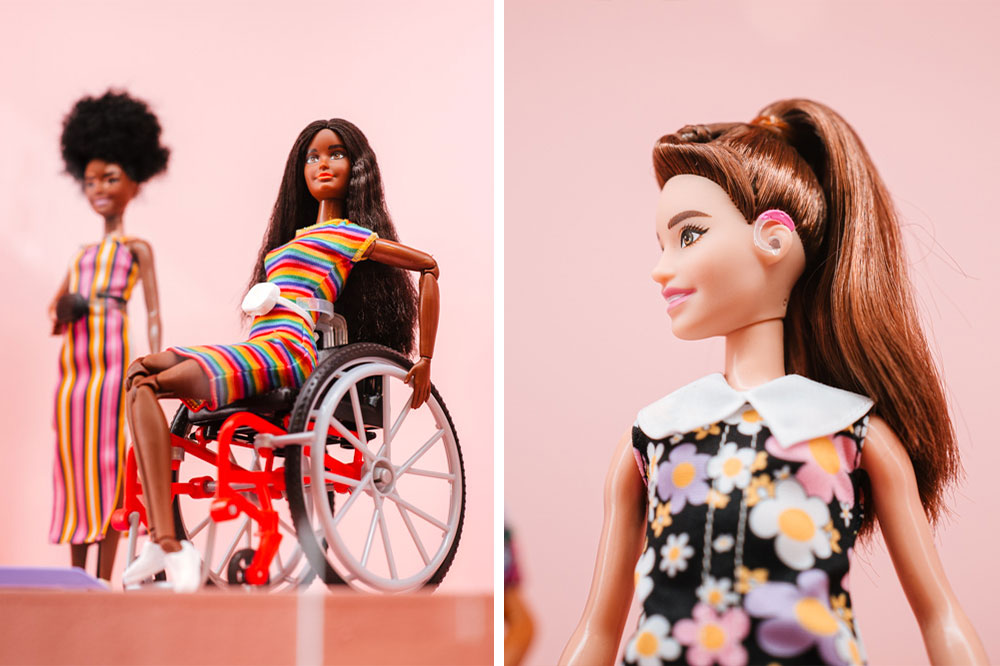 From curvier dolls to skinner ones, there is also a row dedicated to raising awareness on disabilities. The wheelchair Barbie doll came with her own wheelchair and portable ramp, highlighting the difficulties that physically disabled individuals face on the daily.
There is also a Barbie with a pink hearing aid attached to her ear to represent the hearing-impaired.
Retail and photo spots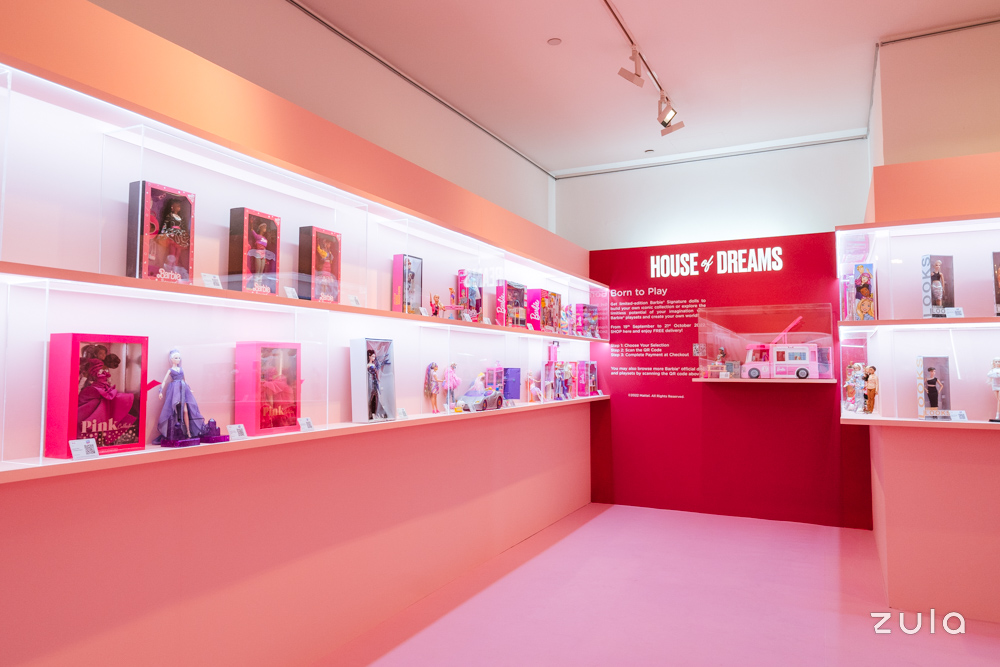 That's not all — you can take home your very own Barbie doll as a souvenir from this exhibition too. Head over to the retail section and discover different dolls for sale, ranging from special designs to intricate doll houses.
The price of each Barbie doll is displayed along with a QR code for easy purchasing. After purchasing, the dolls will conveniently be delivered right to your doorstep.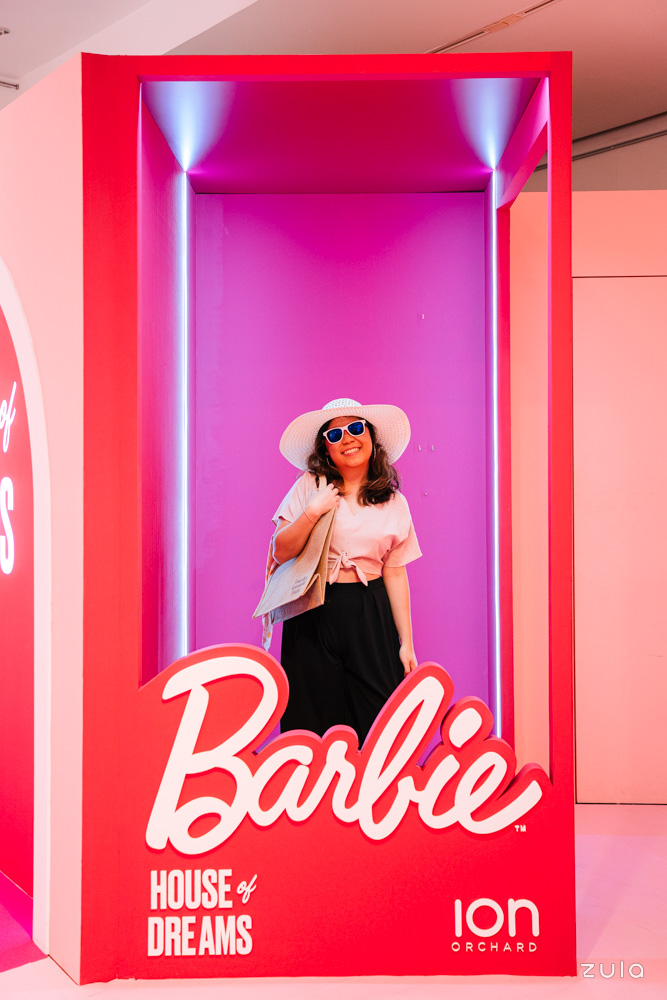 If you want to live like a Barbie girl, in a Barbie world, don't miss out on snapping photos at this adorable set up designed like a giant Barbie box. Doll up with the fun props there, such as a cute sun hat, sunglasses and a matching tote bag. 
House Of Dreams Takes Us Back To Our Childhood With Over 600 Unique Barbie Dolls
The House Of Dreams exhibition is open to the public for free from now until 21 October 2022 at ION Art Gallery. There will also be exciting Barbie outfit making workshops that will take place with Jian Yang himself until 8 October 2022 at 2pm and 3pm, limited to the first 20 ION+ Rewards Members with a minimum of $100 same-day spend. 
 Head over to ION Orchard's website for more information about the exhibition and exciting workshops for fans of all ages to enjoy.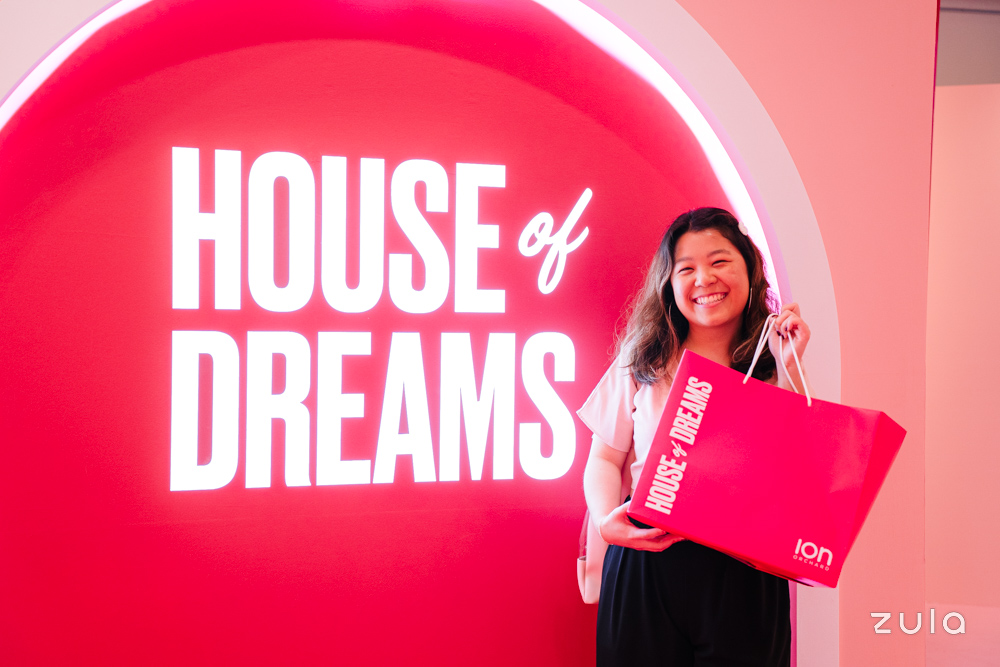 House Of Dreams
Date: 20 September to 21 October 2022
Opening hours: 10am to 10pm
Address: 2 Orchard Turn, ION Orchard, ION Art Gallery, Level 4, Singapore 238801
Photography by Ian Sim.
Also read:
Love, Bonito Has Teamed Up With Barbie For An Inclusive Collection Of Dolls And A T-Shirt To Inspire Girls