Love, Bonito X Barbie Limited Edition Collection 
Love, Bonito kept us comfy at the start of Circuit Breaker with a loungewear collection. Now, they've got a new, special collection that not only redefines the Barbie dolls we played with in our younger days but goes the extra mile for young girls and women across Asia. 
The collection is titled 'Dream it, Do it!' and arrives following the initiation of LBCreate, a social impact branch of Love, Bonito. The limited edition collection features 4 dolls dressed in miniature versions of Love, Bonito's The Staples collection and an adult-sized Love, Bonito X Barbie T-Shirt. 
T-Shirt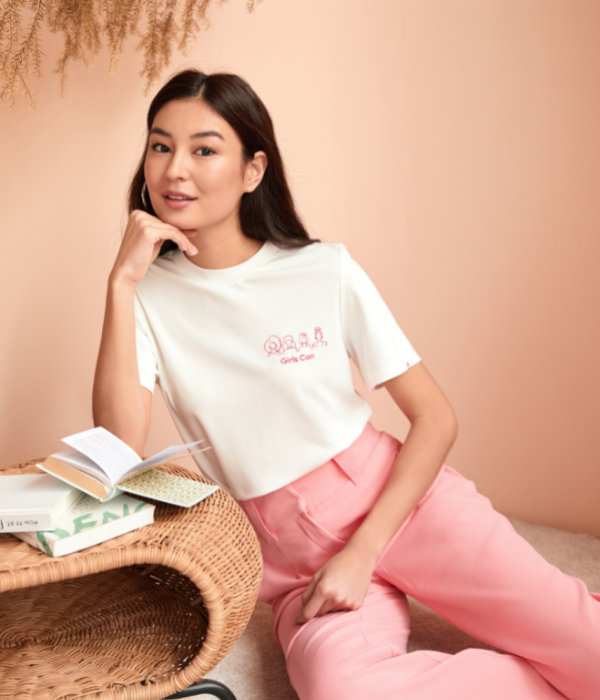 Simple, cute and classic are the words to describe this Love, Bonito X Barbie T-shirt. The limited edition shirt comes in 2 colours with a design that includes the outline of 4 girls each sporting unique hairstyles, stitched above the words 'Girls Can'. 
The T-shirt can be purchased exclusively on Love, Bonito's official website and is priced at $29.90. 
Barbie Dolls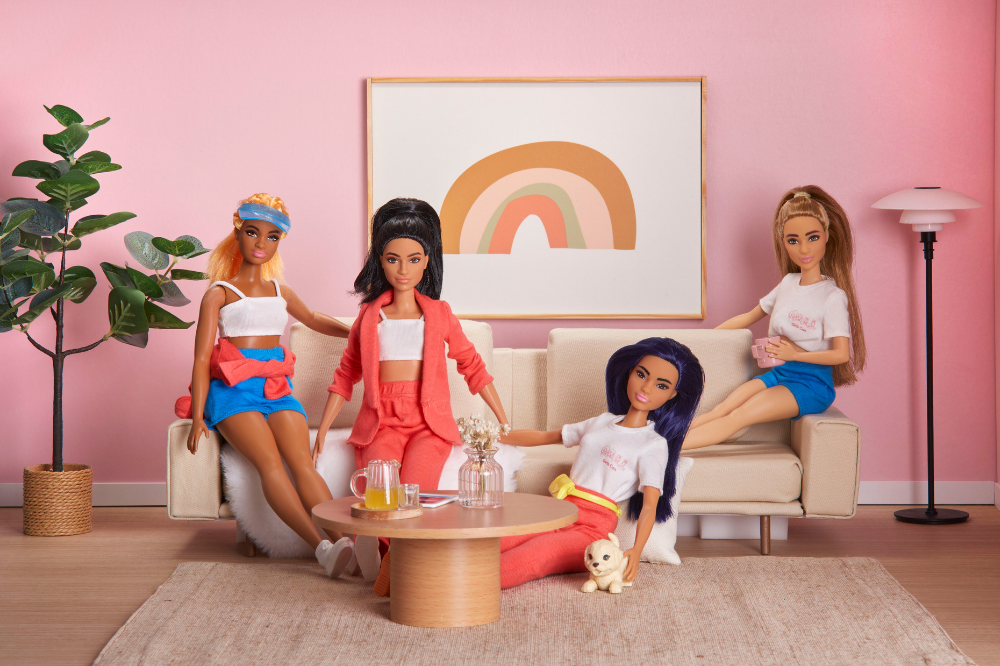 As a child, I was spoiled by my grandparents with all sorts of Barbie dolls. This set of Love, Bonito X Barbie dolls would've definitely helped me to better understand why I never could look physically similar to any of my own dolls. 
That being said, these specially designed Barbie dolls will definitely leave you reminiscing of your own days as a little girl. 
The dolls come in 4 different designs — put together with regard to women's diverse body types including a curvier, smaller chested, as well as a petite version of the original Barbie doll.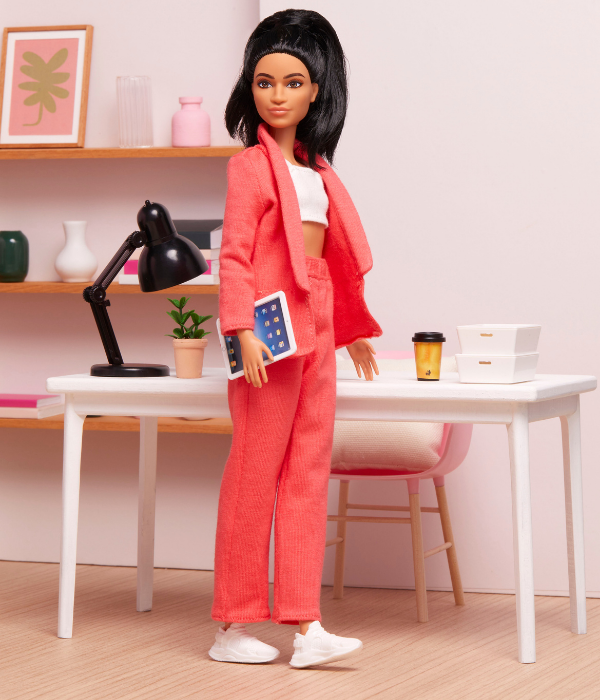 Dressed in fashionable outfits like a matching bright pink pants-suit set and even a mini version of the Love, Bonito X Barbie T-shirt, the dolls definitely embody today's confident women.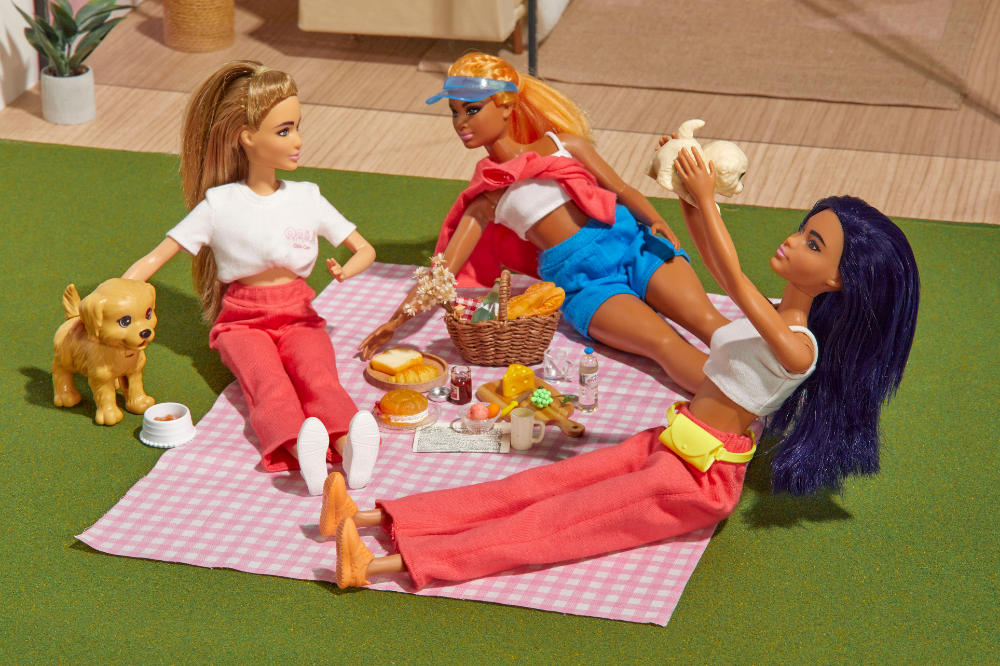 Besides having clothing that mimics Love, Bonito's The Staples collection, the dolls are also made to represent the women of Love, Bonito. As fittingly put by Dione Song, CEO of Love, Bonito — "she is a multifaceted multi-tasker, always on the go, wears many hats and plays many roles". 
The limited edition dolls are available with any $150 spent in a single order, inclusive of the Love, Bonito X Barbie T-shirt on the Love, Bonito Website. 
Empowering Girls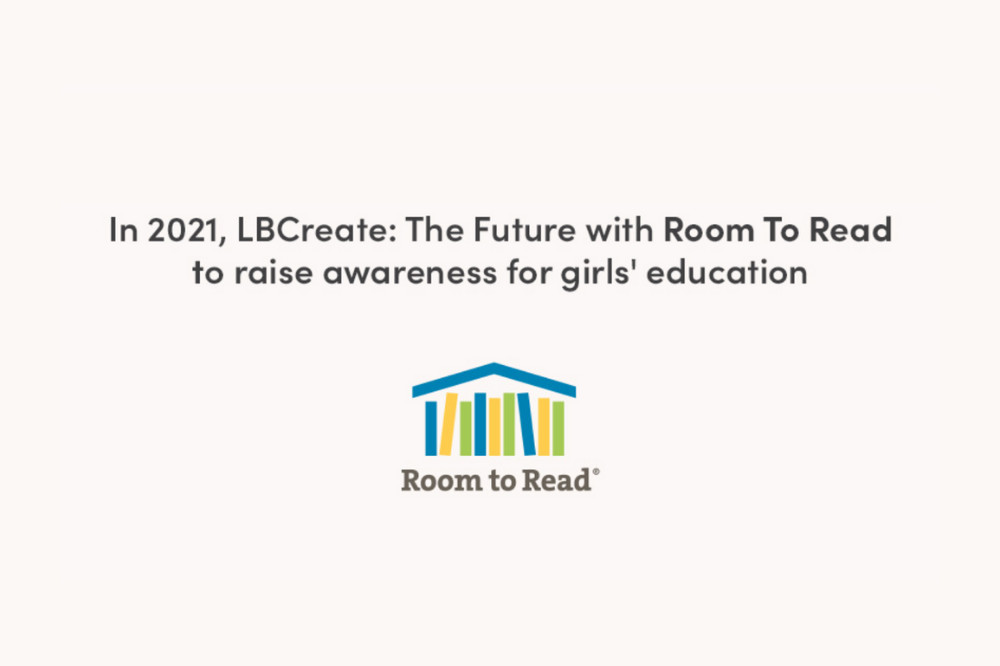 The special collection not only features beautiful dolls and a special T-shirt – it also aims to be a collaboration that empowers Asian women and inspires young girls towards the pursuit of greatness.
100 girls from low-income communities in Asia will be the recipients of education funding from Love, Bonito for a year. This will be done through the Room to Read Girls' Education Programme. 
This initiative will assist in countering the disruption of education for girls in Asia following Covid-19, which has seen more girls in our region running the risk of dropping out of school. 
The Love, Bonito X Barbie Collection Will Help Inspire Girls In Asia To Achieve Their Dreams
The Love, Bonito X Barbie collection combines aspects of style, supporting women and shaping dreams of young girls in Asia.  
It will be available on Love, Bonito's website in Singapore, Malaysia, Hong Kong and Indonesia. 
All images courtesy of Love, Bonito. 
Also Read:
H&M Now Has BLACKPINK Merch Including Crop-Tops That'll Make Blinks Pine For Them Like "Lovesick Girls"