How To Love Yourself
Being single has many benefits like having fewer responsibilities, besides getting to put your hands up whenever you hear "Single Ladies" from queen Beyoncé playing. Jokes aside, another important aspect is having more "me" time where you get to learn about loving and taking care of yourself. 
Instead of desperately seeking love from being in a relationship, we spoke to 7 single women in Singapore to share tips on loving yourself and leading a fulfilling life solo instead. 
1. Indulge in a beauty day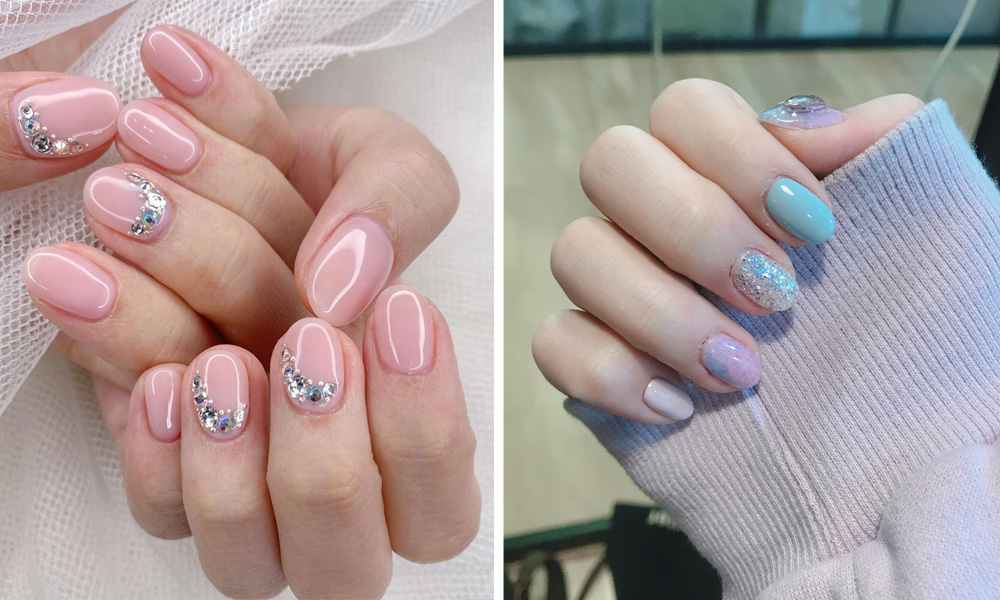 Manicures are a great way to look good and feel good at the same time
Image credit: Jou
"There's just something about getting a manicure that lifts my spirits. It probably has to do with how I either zone out for an hour or I get to chit chat with my manicurist, so I forget about the stresses of work or other responsibilities. 
During a session, it is impossible to use my hands so it makes me focus on the present rather than me swiping my IG or Twitter feed too. 
Since I use my hands for almost everything like texting and eating, it makes me feel happy every time I see my nicely done nails. It gives me the idea that I am beautifying my nails for myself and not for anyone else. 
I suppose when you feel good about yourself, it makes you confident. And that is also when you realise you don't need anyone else's acknowledgement. Especially from a man."
Advice about loving yourself: "Treat yourself to a beauty day once in a while like receiving a spa treatment or hair makeover. You get to spend time with yourself, focus on your well-being and also, shower yourself with love."
– Jou, 28
2. Try a new activity by yourself every week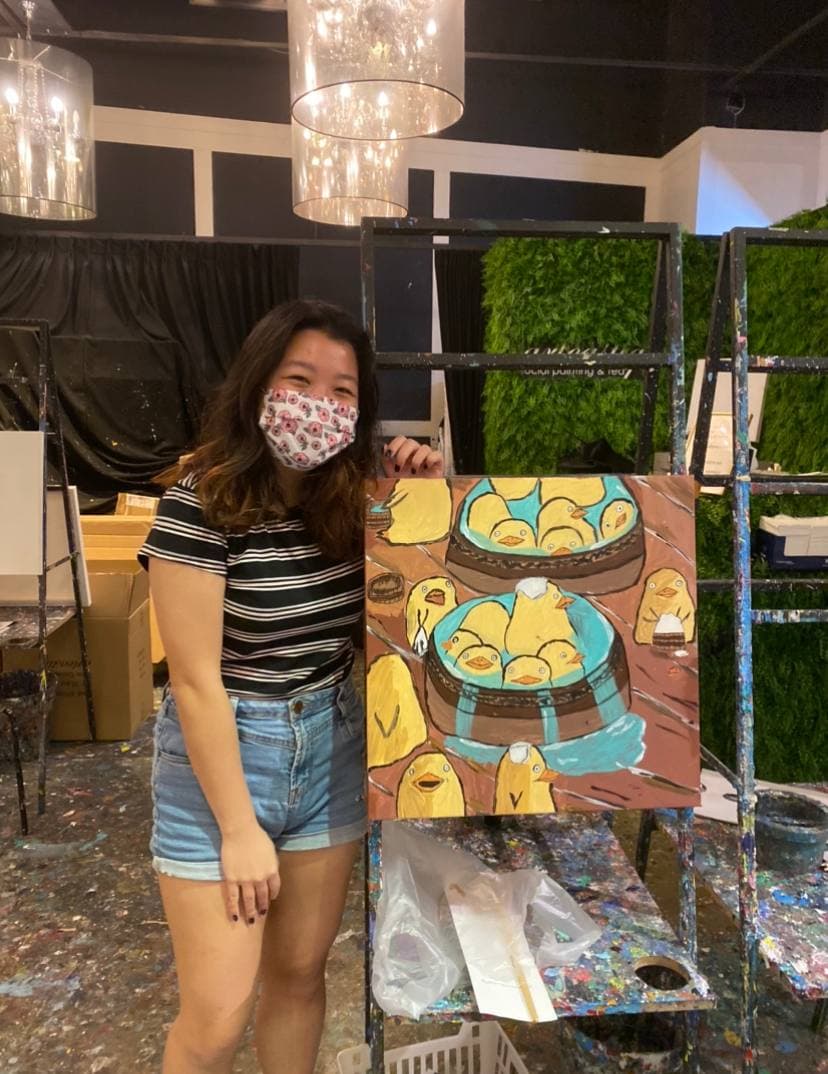 Nicole attending an art jamming session by herself
Image courtesy of Nicole
"Though I'm extroverted and like being around people, being single also makes me appreciate the importance of "me" time. This is especially important when it comes to trying out new activities in my free time. 
Just because you don't have a boyfriend or can't find people with the same interests or hobbies as you, it doesn't mean that you should hold yourself back and not pursue them on your own. 
For me, I take pride in indulging myself in my interests and spending time discovering myself. I've been to art jam sessions alone, signed up for pole dance classes, aerial yoga classes and many more activities to look forward to and feel good about.
Rather than wishing that I had a boyfriend to accompany me on all these experiences, I'm proud to share them with my friends and family occasionally.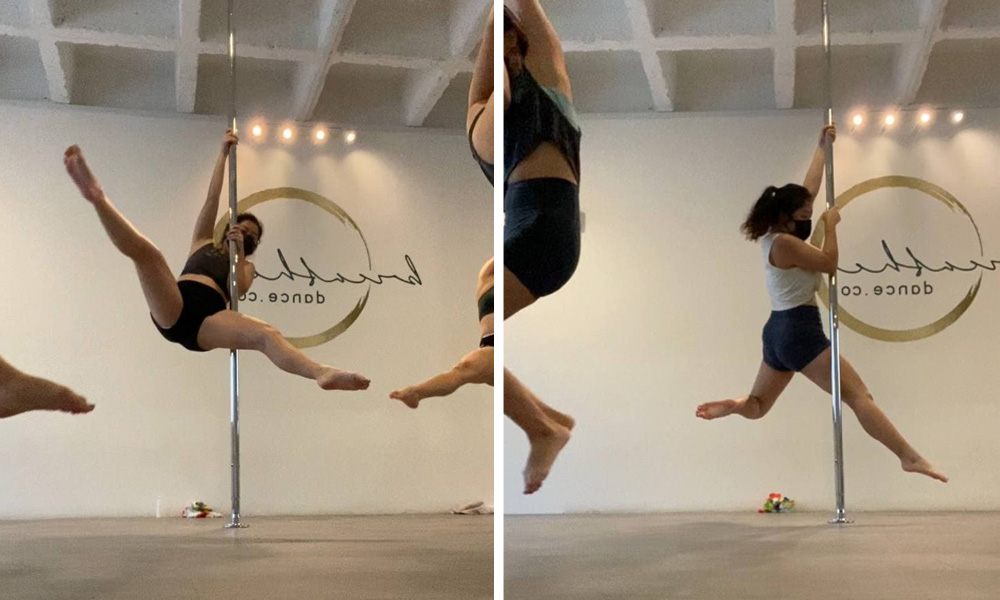 Going for a pole class
Image courtesy of Nicole
It can be intimidating to try new things at first. However, all it takes is that little bit of courage to discover your interests, rather than regretting not trying at all. You will realise that there's no point in being self-conscious because nobody's really scrutinising you or judging you.
Self-love and self-care can come in various forms, but for me, discovering new experiences that make me feel good is one of the best ways to make me feel confident, independent and happy with where I am now."
Advice about loving yourself: "Go at your own pace and enjoy every moment of learning and growing as an individual. Rather than stressing about what others think about you, do whatever you want since it is your life!"
– Nicole, 23 
3. Join interest communities or start a hobby 
"After ending my previous relationship, it was hard for me to get over my ex so I ended up distracting myself by doing something which I enjoy: photography. 
Currently, I am using my parents' camera and while it is not the latest model, I am happy and satisfied with how my photos turned out.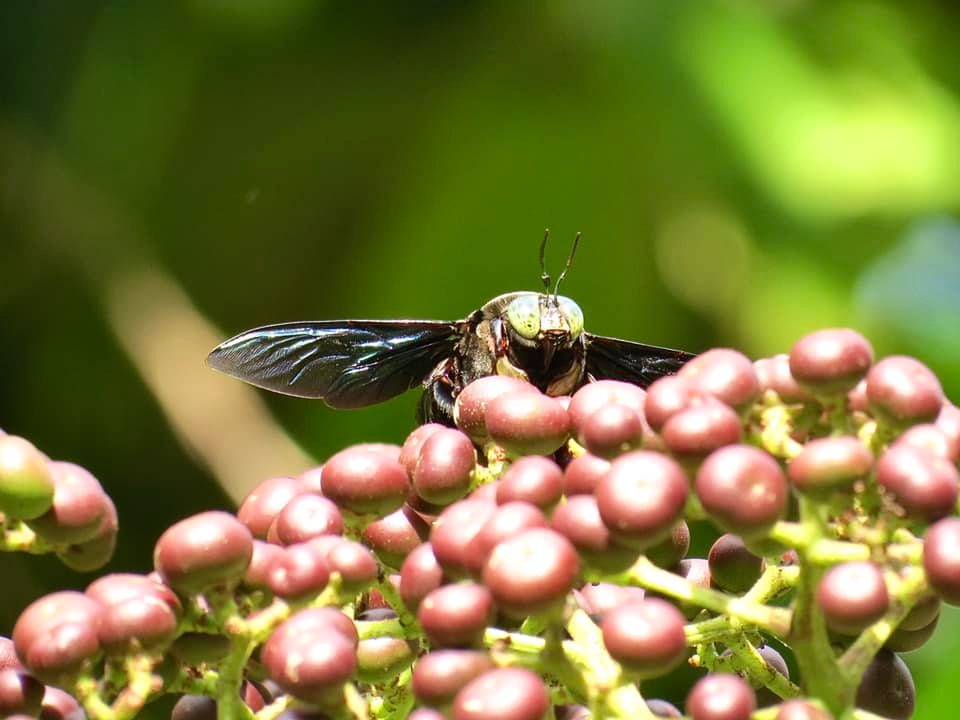 Photos Ren took at a park near her house
Image courtesy of Ren
The distraction became a blessing in disguise as I took it as an opportunity to improve my photography skills and explore Singapore's nature. I also joined several photography Facebook groups and I love the support and constructive criticism that I received. 
Eventually, I met several of the members from the group IRL and even picked up some tips from those who are more experienced. Some of us are even close friends now.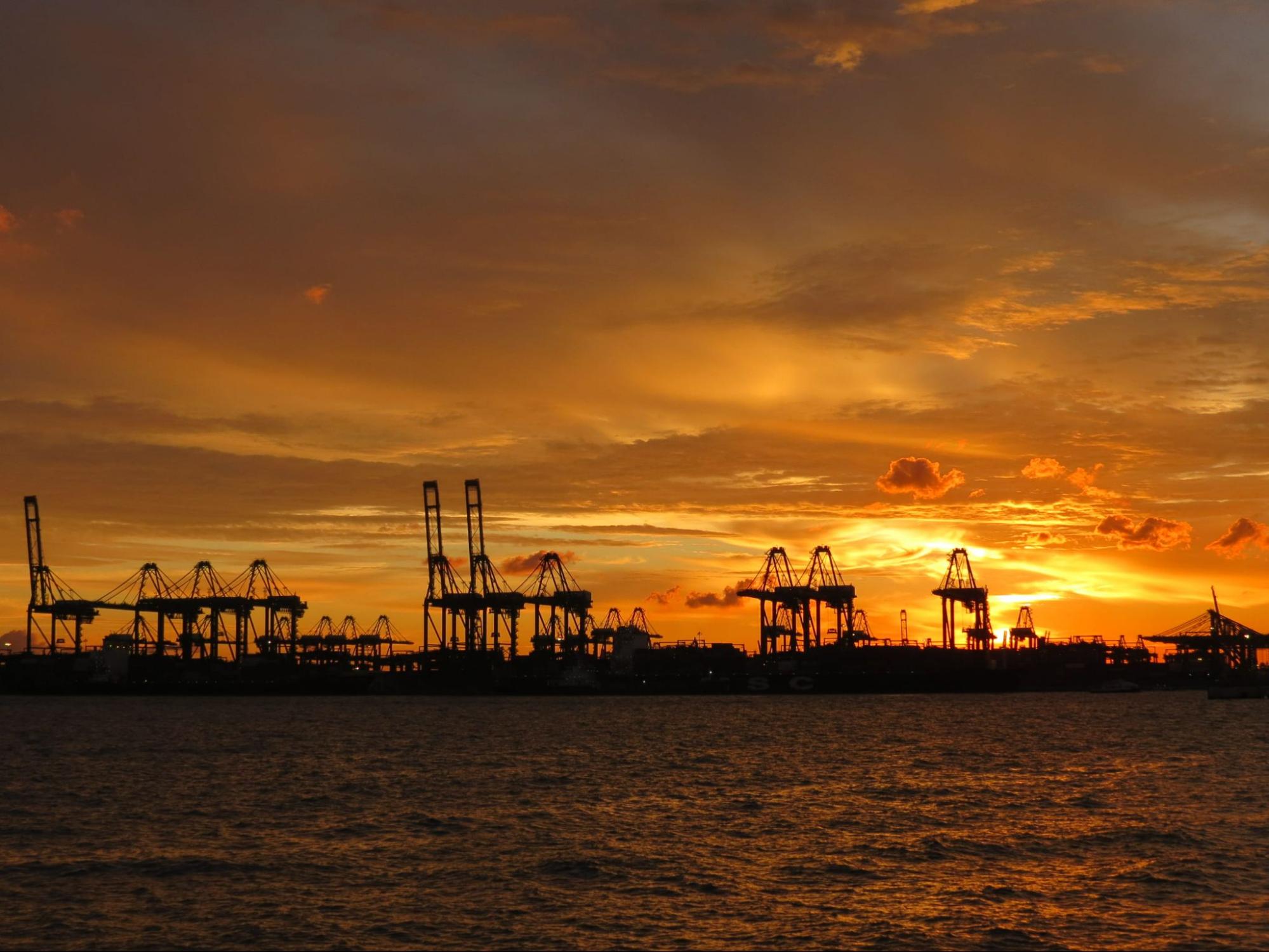 Ren's photography of the sunset at West Coast Park
Image courtesy of Ren
This newfound hobby of mine made me focus on my personal growth and appreciate the simple things around me. For instance, I began to see beauty in things that I would've thought as insignificant in the past. In a way, it also made me reflect on the saying that "beauty is in the eye of the beholder" and to accept and love my physical flaws."
Advice about loving yourself: "Meeting new people is always scary but as long as you are willing to take the first step, half the job is done. So, go out there and explore, get involved with people who have the same interests as you. You are only going to get better and become an improved version of yourself."
– Ren, 26
4. Buy gifts to pamper yourself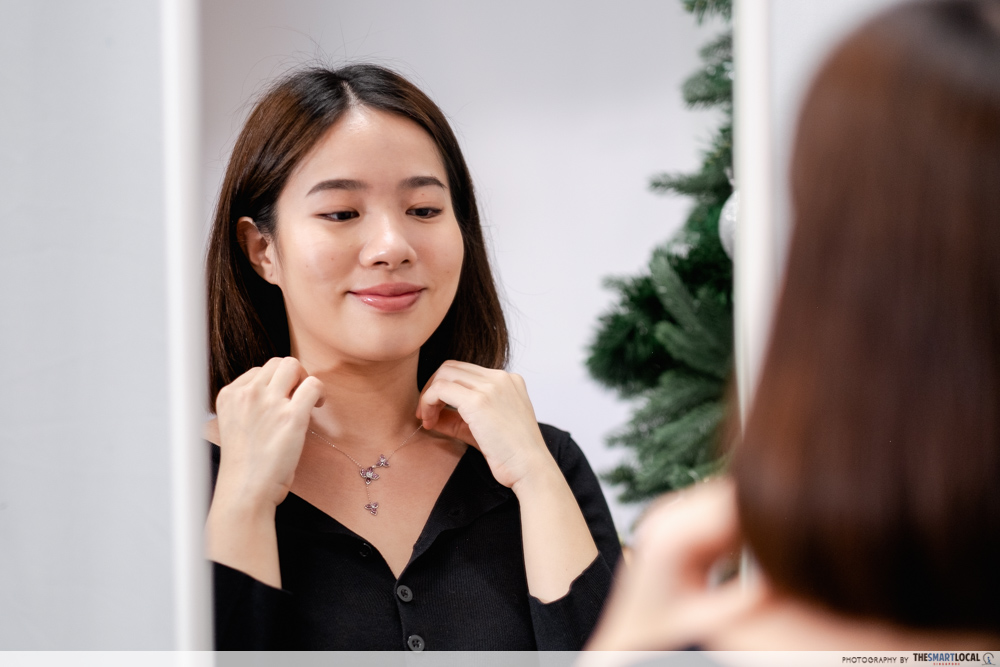 "As cliche as it sounds, I buy myself new clothes to go on dates with myself. I began this habit of mine when I noticed how I've always been saving up the nicer clothes to go out with someone. However, being single for so long, it doesn't make sense for me to "wait" for the right person to appear just so that I can wear them. 
Whenever I do my clothes shopping spree, I usually get up to 5 pieces of clothing so I can mix and match for different looks. Sometimes I also splurge on shoes or a new bag just because I enjoy experimenting with different fashion styles. For me, it is a way of showing love to myself because I'm looking out for things that will make me feel beautiful.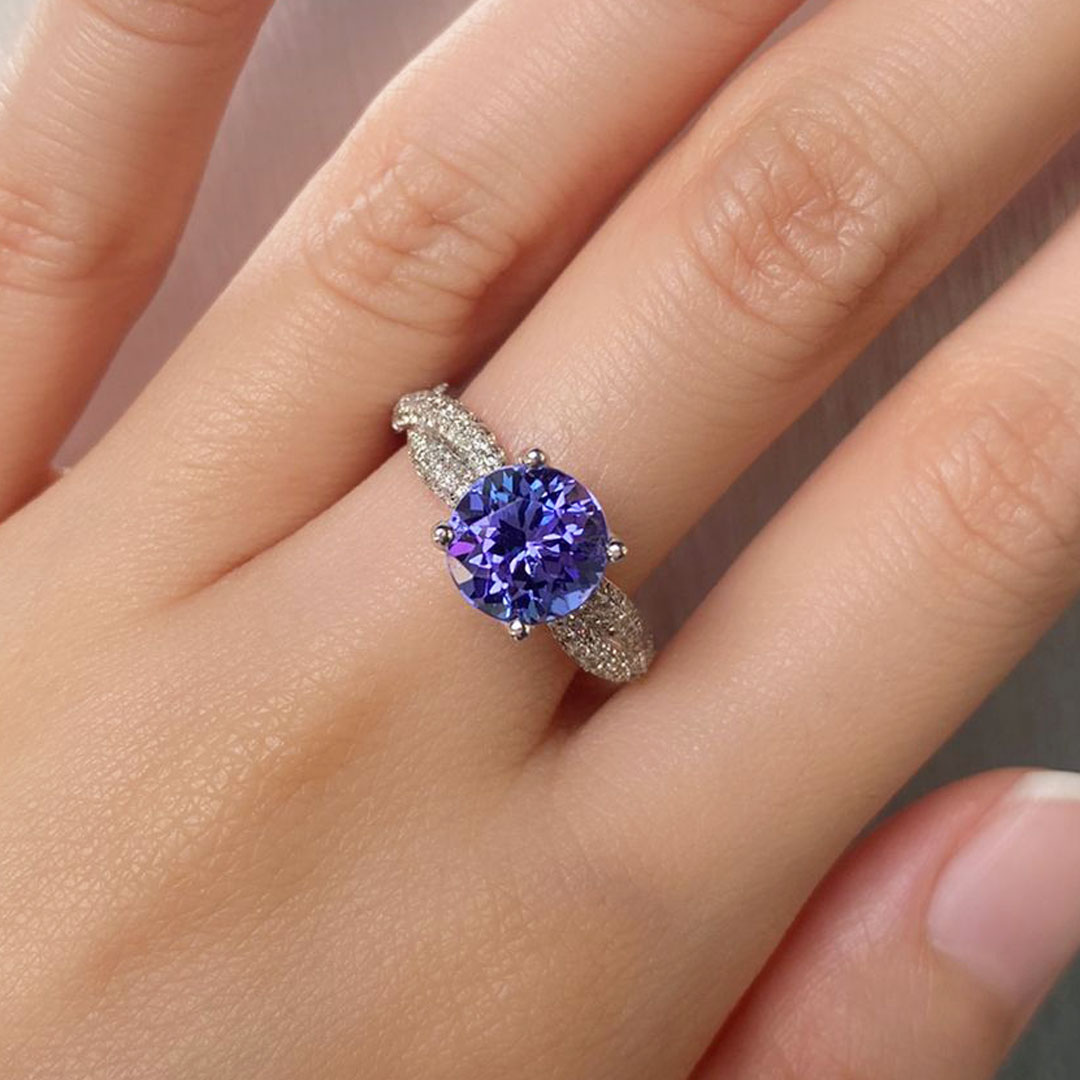 Other than diamonds, tanzanites are another way to pamper yourself
Image credit: Diamond Industries
On days when I do feel like spending more, I like to browse jewellery catalogues to check out what is available. Apart from diamonds, tanzanites recently caught my eye too because I like how you can see multiple shades of colours from one tanzanite, making them unique pieces to own.
Maybe when I do save enough money in the future, I would pamper and reward myself by getting a new piece of jewellery as an investment. After all, diamonds are a girl's best friend, right?"
Advice about loving yourself: "Don't hold back on spending money and buying nice stuff for yourself because life is too short. Get that skirt you've been eyeing for a long time or that pair of diamond earrings you've been saving up for."
– Stella, 28 
5. Focusing on eating healthy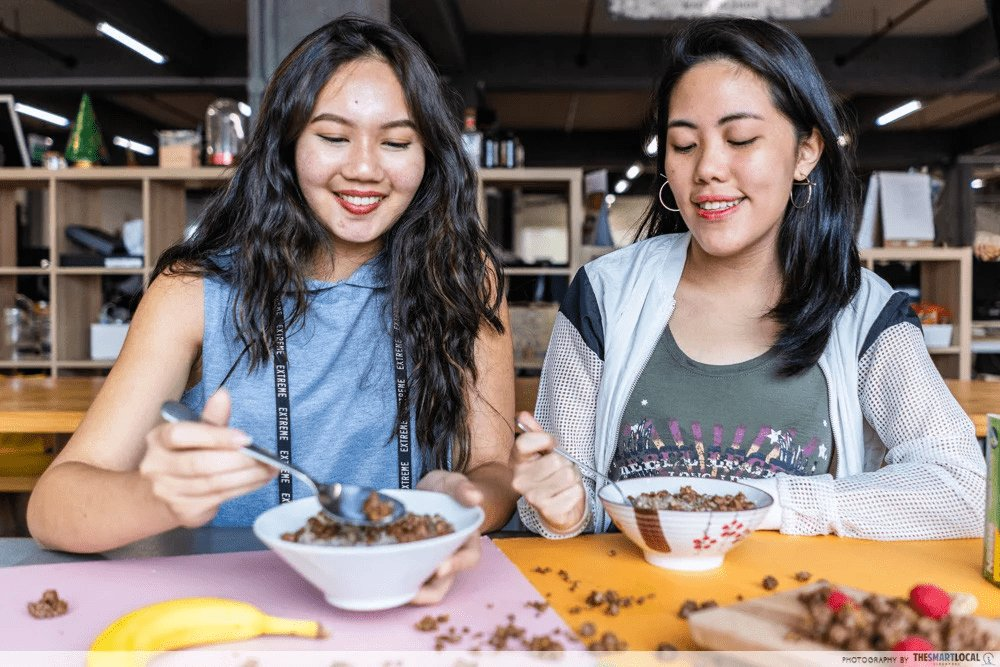 "Being a single woman, I've heard people "advising" me to maintain my figure just to "attract" someone. However I think that's total nonsense as you should eat healthy for yourself, and that includes not skipping meals. 
Whenever I eat more healthily, it makes my skin and mood feel so much better as well. It really boosts your confidence too, making it easier to love yourself because you know you're making an effort. Plus, cooking is super therapeutic and it gives me moments to just focus and clear my mind.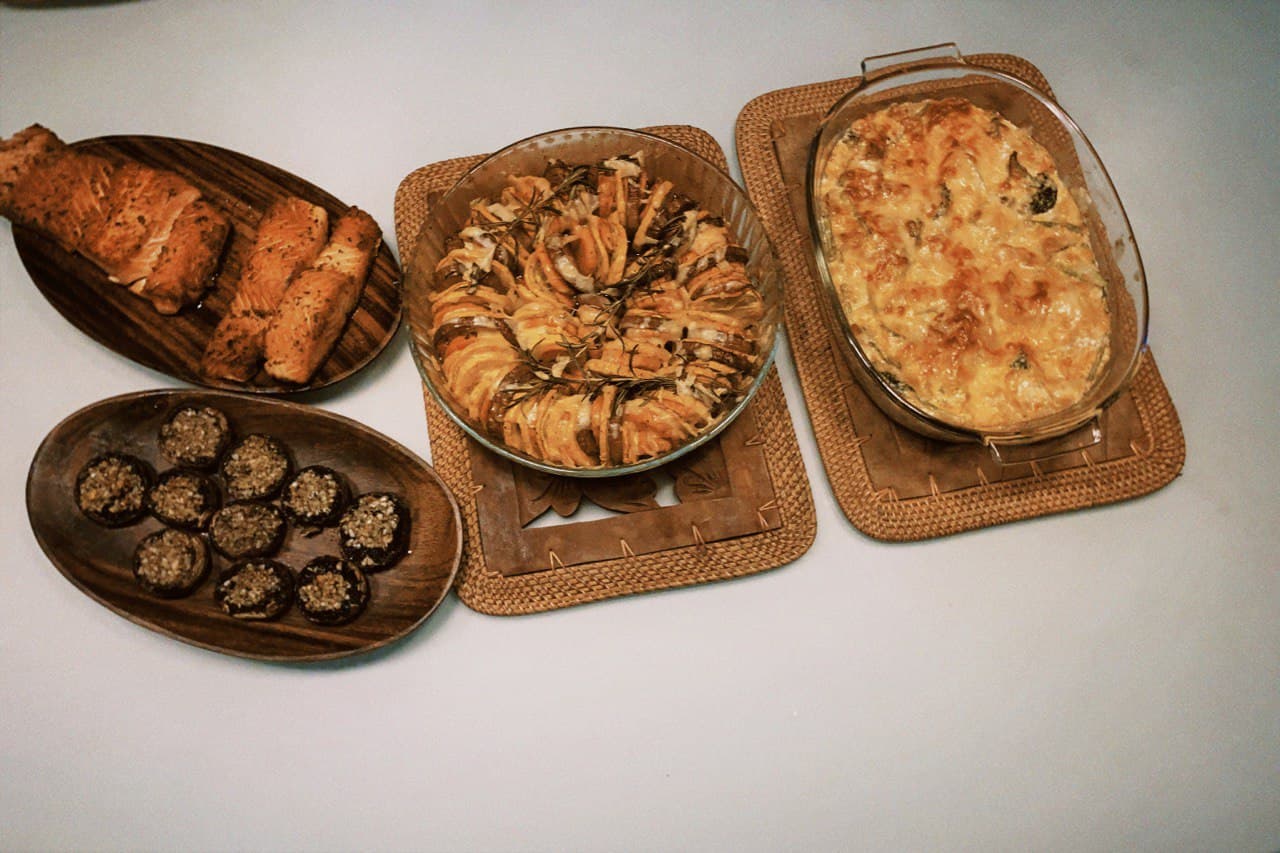 A home cooked meal Sarah made 
Image courtesy of Sarah
To start off, I also moved away from eating out and ordering fast food. I began experimenting with various vegetable-based dishes and I love the variety of flavours you can get. Also, I cut down on chocolate, especially my guilty pleasure of Nutella since eating spoonfuls of it actually affects my skin really badly. 
Now I feel amazing with the energy difference and satisfied by how much it has changed my mood. It makes me feel proud of myself for committing to a certain "diet" and I'm in love with my own figure and body without needing someone else's "approval"."
Advice about loving yourself: "Do what makes you feel good. When you eat healthily, you feel good, your body feels great and you can't get upset with yourself for being unhealthy. 
In general, it's really about focusing on yourself. You can't expect things to change for the better the moment someone else steps into your life, so be good to yourself first. You don't need to go for pampering sessions all the time, just be aware of how you're living your life and treating yourself."
– Sarah, 21
6. Starting a self-love journal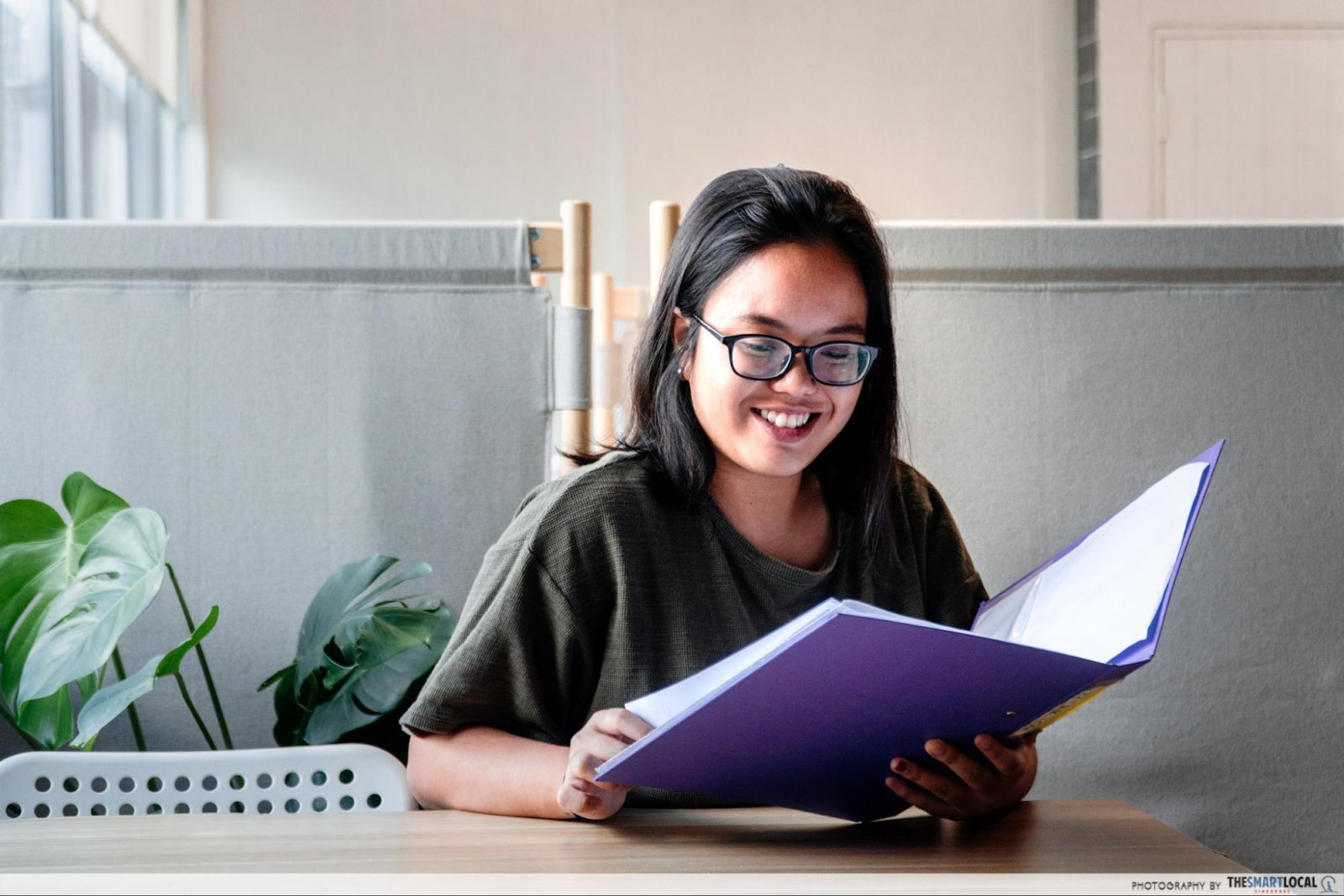 "It is hard to grasp the concept of loving yourself because most of the time, we are usually used to receiving love from someone else instead. But ever since I started a self-love journal, I found myself appreciating the little things in life and understanding what it truly means to love myself. 
Perhaps since I'm already used to keeping a journal, it was easier for me to start this habit. I made changes by adding an additional section below the daily pages for me to put down words of encouragement like telling myself I'm doing well and on the right track to achieving my goals. 
My advice is to start off simple by reflecting on your daily activities. On certain days, there might not be any interesting happenings but you can write down things like how you're blessed to wake up to a new day. 
You don't need to wait for anyone to compliment you to feel loved. It starts simple and from you."    
Advice about loving yourself: "You don't need the acknowledgement from a man to feel loved because you started your life without them and you can live without them. Be kind to yourself and generous in telling yourself how beautiful and gorgeous you are."
– Fay, 24
7. Actually accept compliments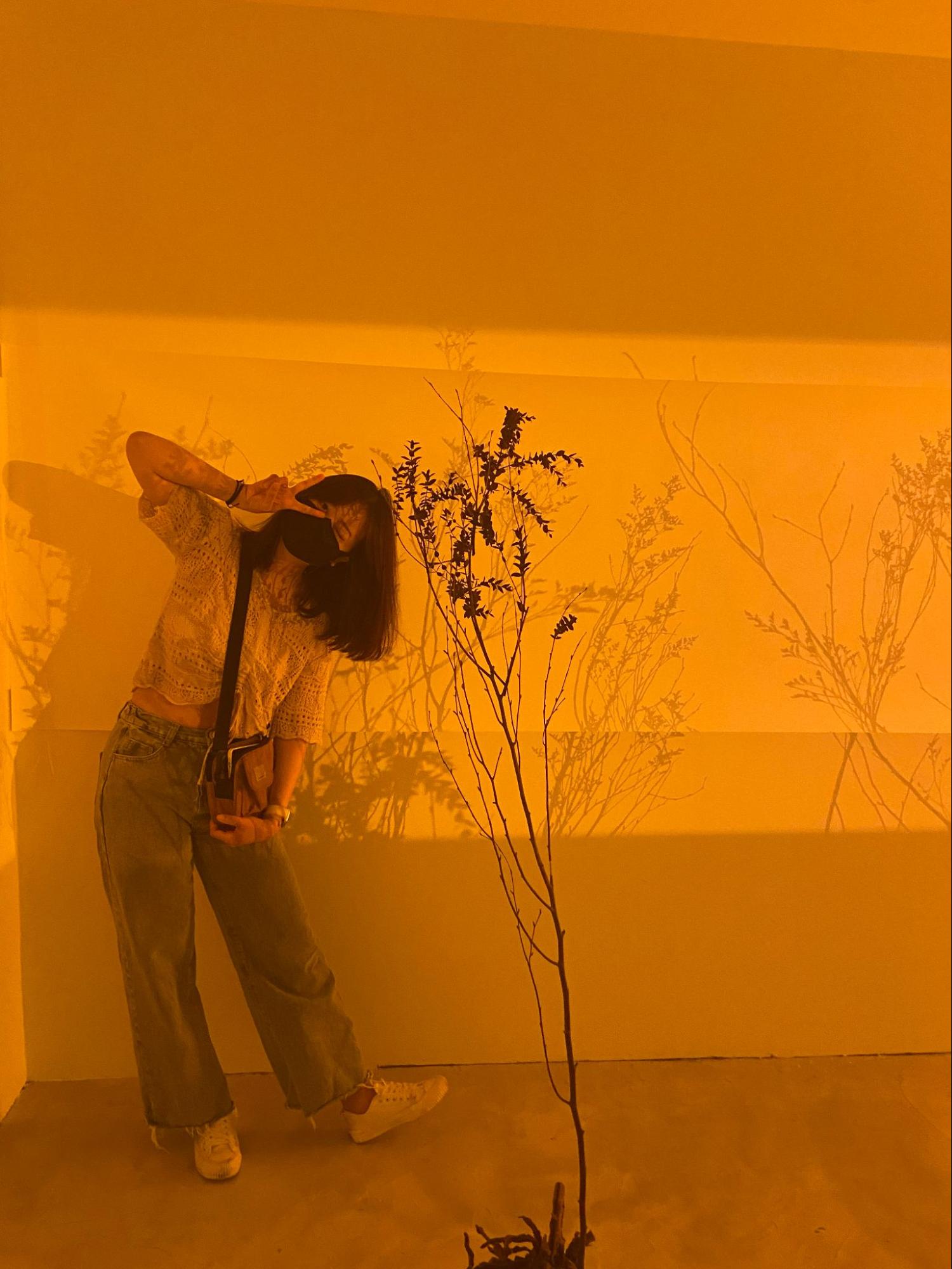 Image courtesy of Minnie
"Most of the time people tend to shake their heads humbly when others compliment them. It only hit me in the past few years that sometimes there's no need to be shy about receiving compliments, especially when people mean it. 
You learn what people appreciate you for and maybe, even find out what people see in you that you never knew previously. It could even be features that you never found beautiful, like the mole above your lips or freckles. 
Once you start to accept compliments, you will feel better about yourself and realise that you actually have many loveable characteristics. While I don't mean it in an arrogant manner, I think it's very important to know when to accept and appreciate the compliments that people give you."
Advice about loving yourself: "Stop comparing yourself with anyone else and accept yourself for who you are. Learn to love your flaws and turn them into your strengths instead."
– Minnie, 29
These Tips On Loving Yourself Show That Single Women Can Live Happily Without Needing A Man
There are many ways to feel loved and they don't have to come from a man. Being single entitles you to the freedom to do things that you love by yourself and spend money on gifts to celebrate your worth. 
Whether it's a spa day to treat yourself or something as simple as journal entries to keep you motivated, there are plenty of actions you can do to make self-care a priority. 
Treat yourself to diamonds and tanzanite from Diamond Industries Jewellery Company
Like Stella mentioned earlier, diamonds are a girl's best friend. You can count on their sparkle to glam yourself up, and also make them a long term investment. Since you deserve the world, there's nothing wrong with treating yourself once in a while to something special.
As a way to pamper and reward yourself, you can check out Diamond Industries Jewellery Company, a local jewellery brand, to shop their wide selection of diamonds and tanzanites, the latter of which is gaining in popularity. 
For the unacquainted, tanzanites are much rarer than diamonds as they are only found near Mount Kilimanjaro. They are great alternatives for those who love a shimmery coloured gemstone thanks to their rich colour and different shades of mesmerising blue when viewed from different angles. 
The multi-colour feature reflects the idea of having your own personality and unique talents ‒ suggesting that everyone is beautiful and special in their own way.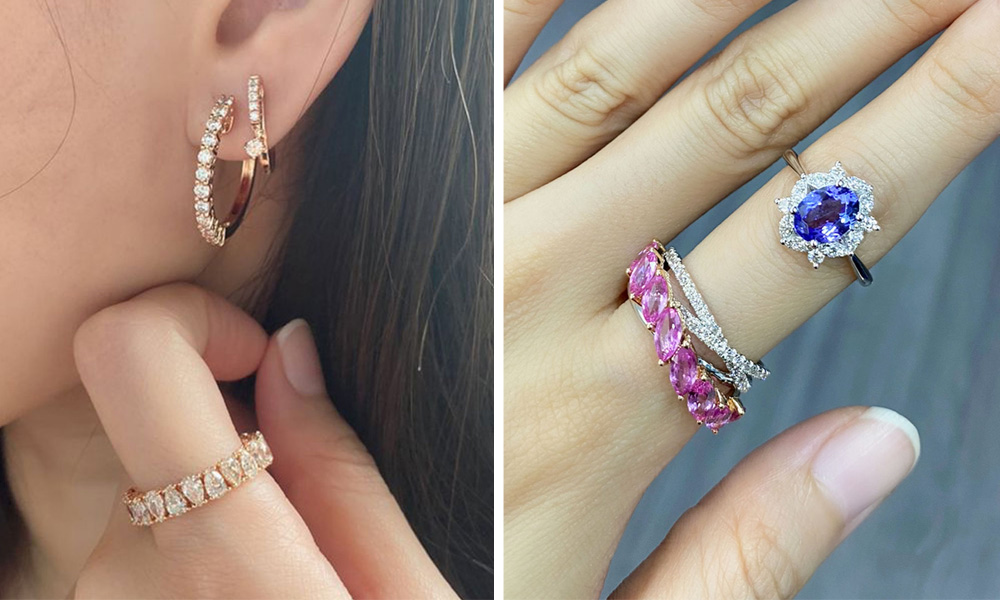 Left (top to bottom): Rose Gold Diamond Earrings ($760), Rose Gold Hoop Diamond Earrings ($1,927) and Rose Gold Eternity Ring ($5,048)
Right: Tanzanite Ring ($926) and Pink Sapphire Ring ($1,493)
Images courtesy of Diamond Industries
Featuring precious stones such as naturally mined diamonds, tanzanites, emeralds, rubellites coloured sapphires etc, they have over 5,000 pieces of exquisite jewellery, offering you various options to suit any budget and occasion.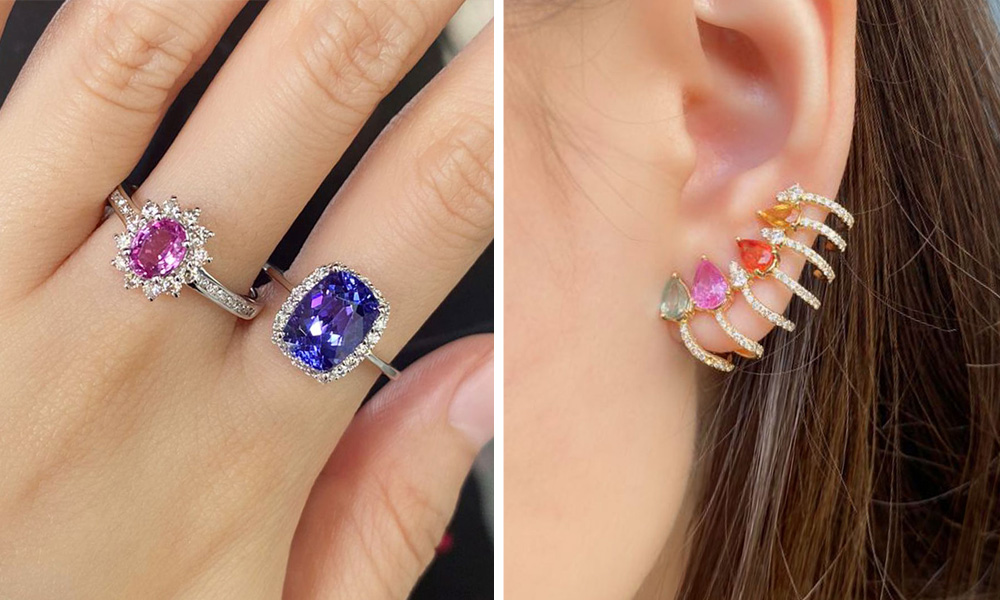 Left: Pink Sapphire Ring ($965) and Cushion Cut Tanzanite Ring ($2,102)
Right: Multi Coloured Sapphire Earring ($2,293)
Images courtesy of Diamond Industries
On top of that, most of the gemstones from Diamond Industries are GIA and IGI internationally certified. If you're planning to pamper yourself this holiday season, make sure to take advantage of Diamond Industries' relocation sale of a 50% discount. With the year ending and a new one ahead, there's no better time to reward yourself after all. 
For more information about Diamond Industries Jewellery Company, check out their official website, Facebook, and Instagram. 
Showroom address: 368/372 Telok Blangah Road, Singapore 098836 
Opening hours: 11am to 6pm daily 
Cover image (from left) courtesy of Jou, Nicole, Diamond Industries Jewellery Company.
Responses have been edited for brevity and clarity.
This post was brought to you by Diamond Industries.