IKEA Gaming Collection
From watching Twitch streamers to gaming Youtubers, it's clear that home gaming setups have become a rising trend to make one's gaming experience more comfortable. However, it can be hard to find alternatives to expensive brands like Secretlab and Razor.
IKEA's new collaboration with ASUS Republic of Gamers is here to solve this problem — with a gaming collection to create the ultimate game haven in your room, you'll soon feel like a pro-gamer in your next League of Legends match.
Furniture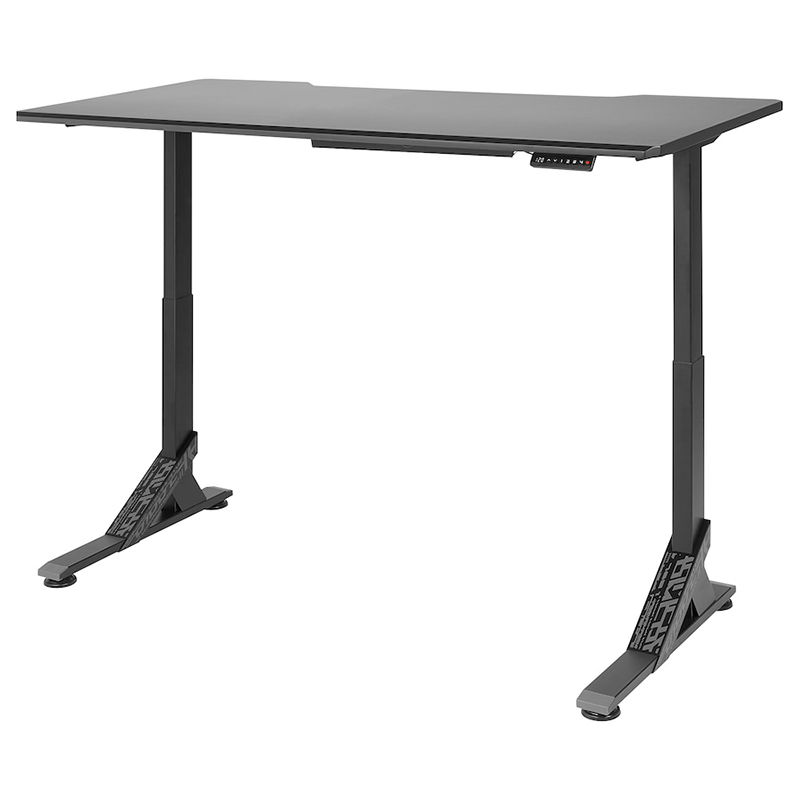 One of the most important furniture for gamers is undoubtedly the desk to place your monitor and keyboard accessories on. The gaming desk in this collection is adjustable from 72cm to 120cm with the touch of a button, allowing you to play comfortably even when a match drags on.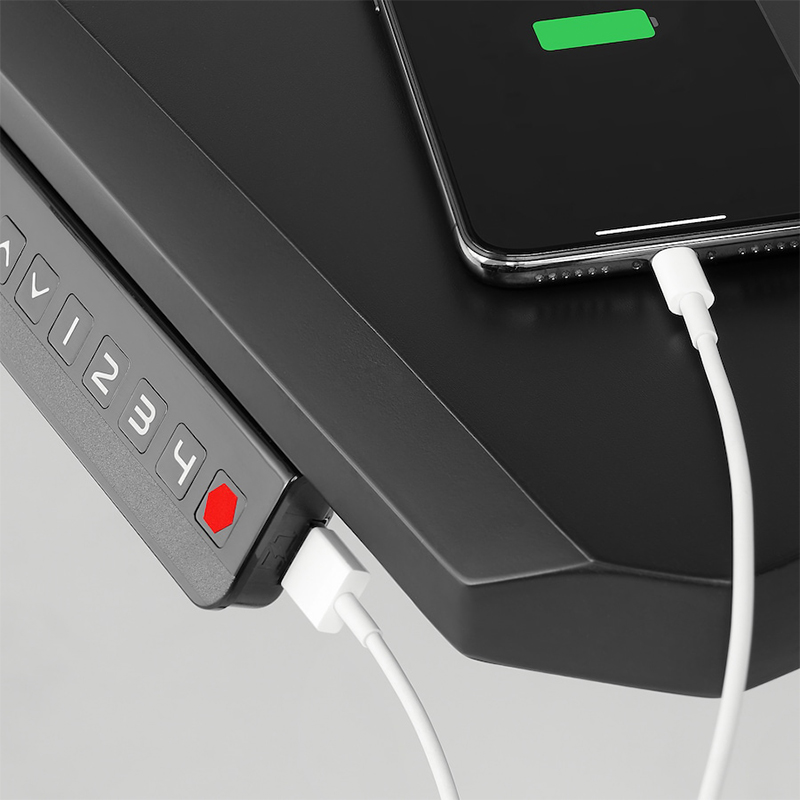 Additionally, the table comes with a USB port to charge your handphone by the side. This desk is retailing at $899.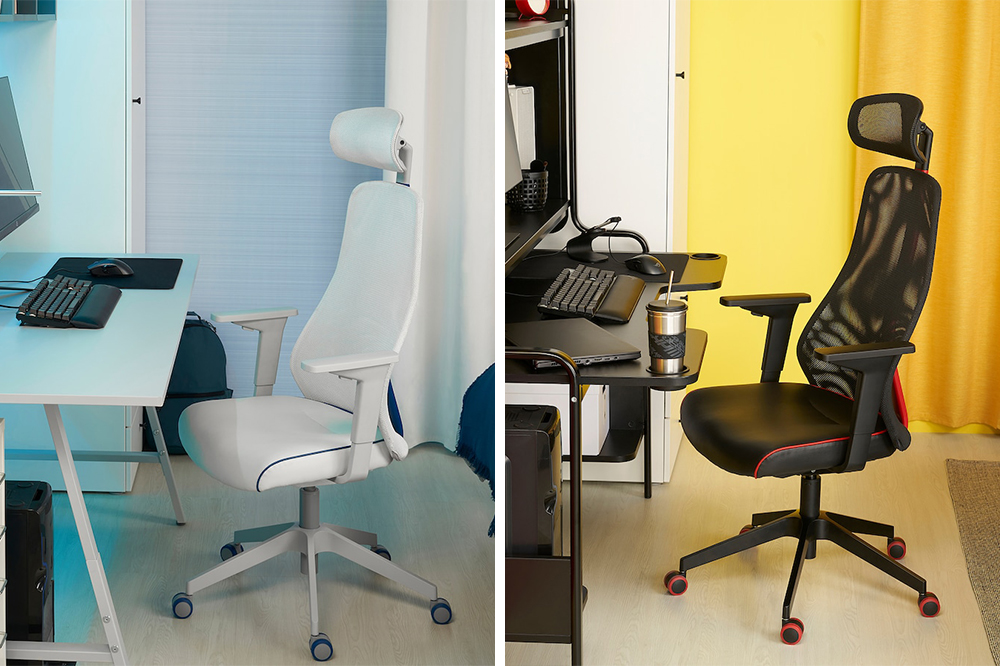 Another essential gaming furniture is a gaming chair. It's important for ensuring your back is supported while you spend long hours at your desk. 
The gaming chair comes in 2 designs of white and black. It comes with a back tilt to follow your body movements and provide extra relief on your back. Retailing from $119 each, it's the perfect alternative to Secretlab's chairs while ensuring quality is prioritised.
Desk accessories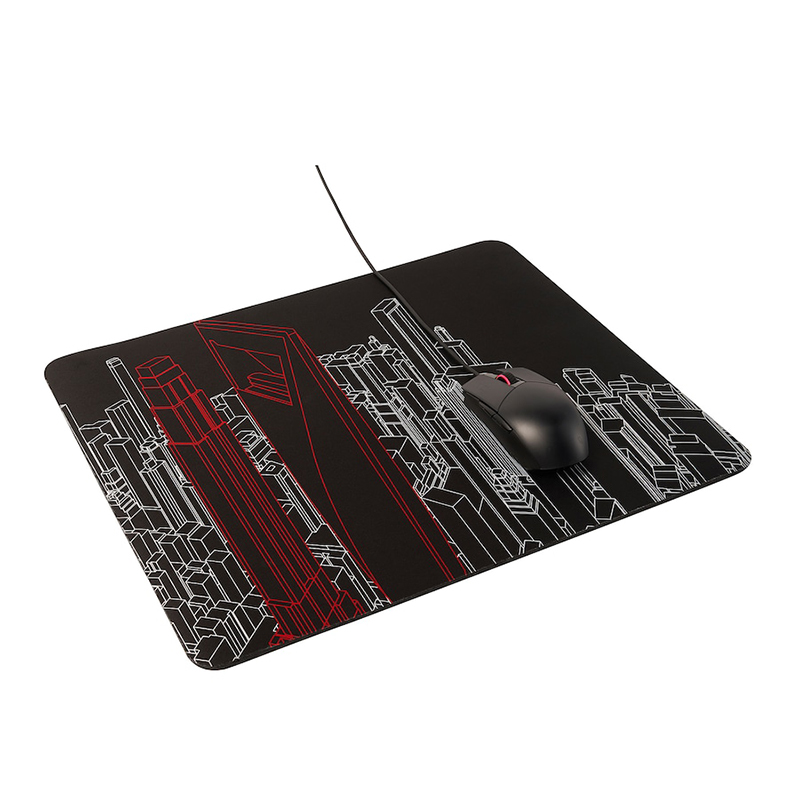 Gaming mouse pads provide a smooth surface for your mouse to glide without hindrance — a key feature to ensure you'll lead your game team to victory.
This patterned gaming mouse pad is retailing at $25, and can be paired with the BT21 keyboards and mouses that were just released recently to complete your setup.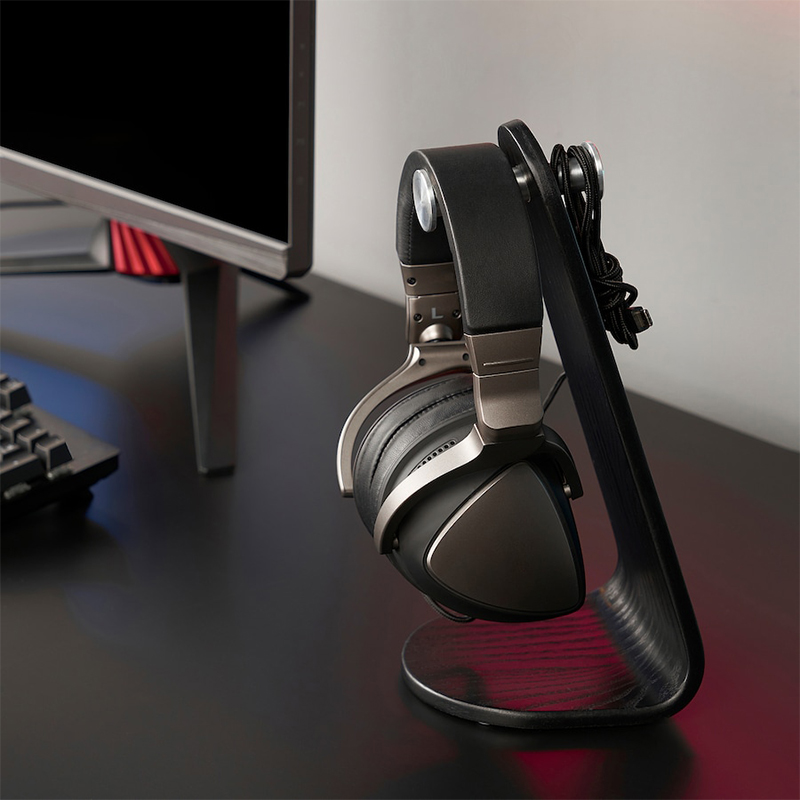 Minimalists who are tired of messy wires and tangles will love this classy headset stand. As an easy accessory to keep your desk neat and tidy, it is retailing at AUD$15 (~SGD$15.20).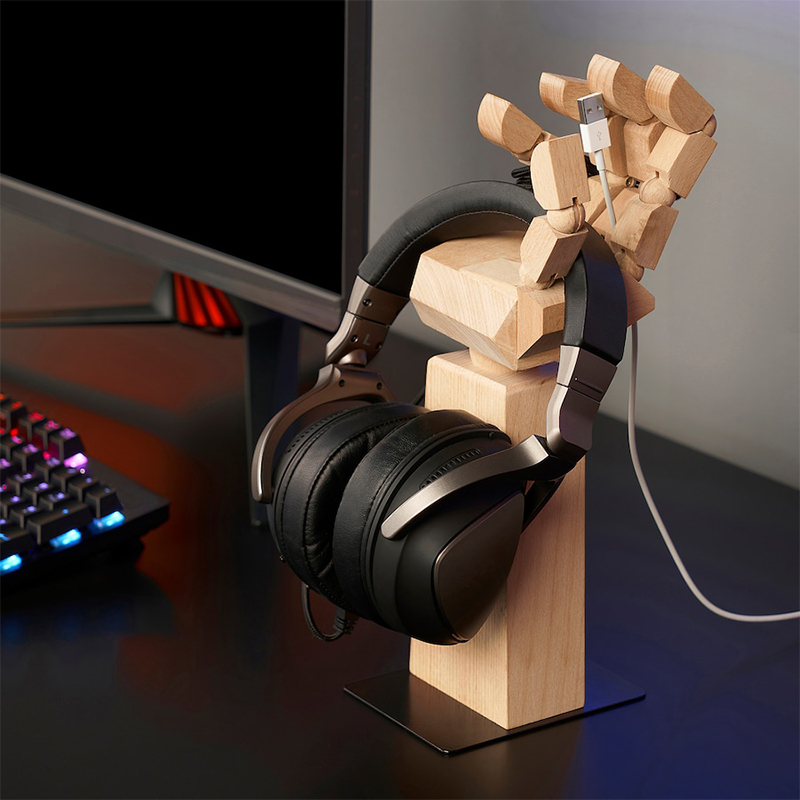 Or, if you're looking for a stand to hold more than just your headphones, this wooden accessory stand shaped like a hand will do the trick. Its fingers are moveable according to your preferences, and it is retailing at $39.90.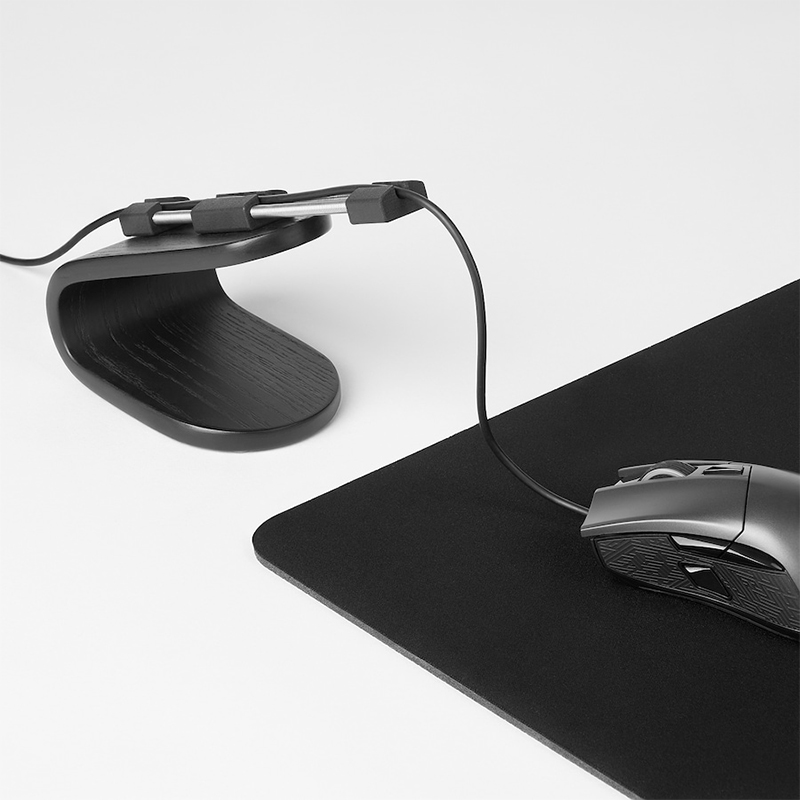 A mouse bungee is also available at $19.90. It keeps your mouse cord in place and prevents it from getting tangled while you're in an intense game.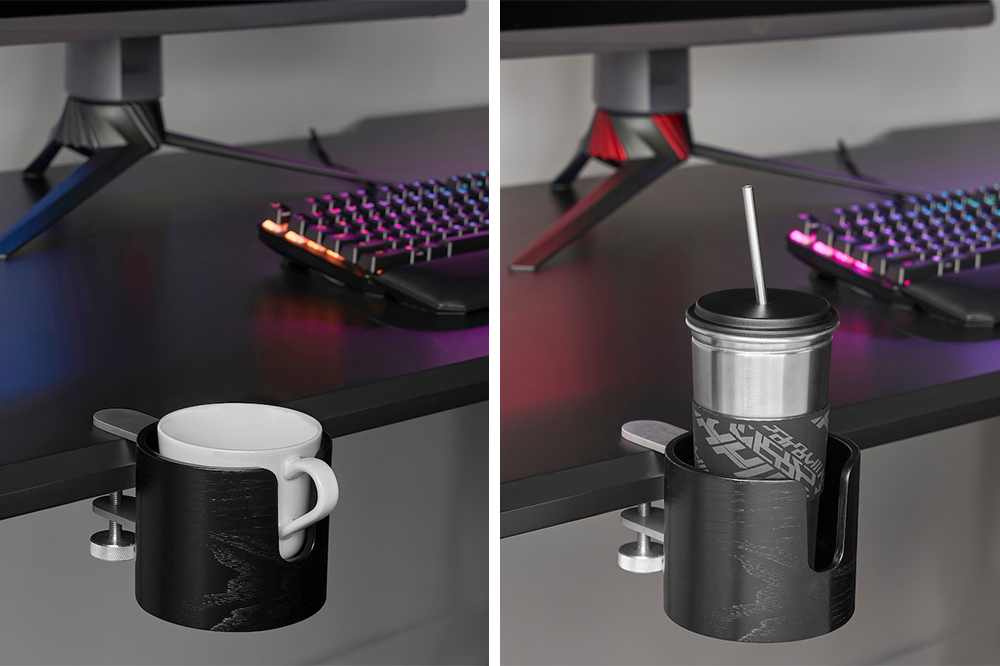 There's no need to worry about accidentally knocking your drink over while gaming with this mug holder. It can be attached to the side of your table with a clamp and comes with an opening on the front for your mug handle. It is retailing at $15.
You can also get your hands on this chic metallic tumbler (right) that comes with a lid and straw at $14.90. The tumbler fits perfectly into the mug holder as well.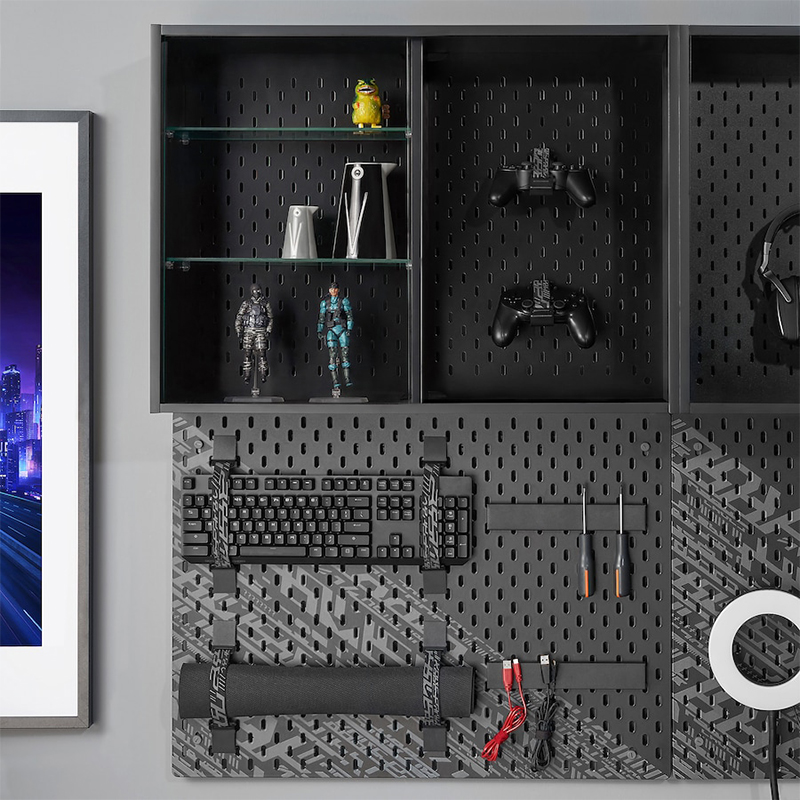 Pegboards function the same way as cork boards do for your notes, except it's for electronics such as keyboards and wires. To save space in your gaming room, make use of the pegboard accessories set in this collection to customise a personal storage system, retailing at $14.90.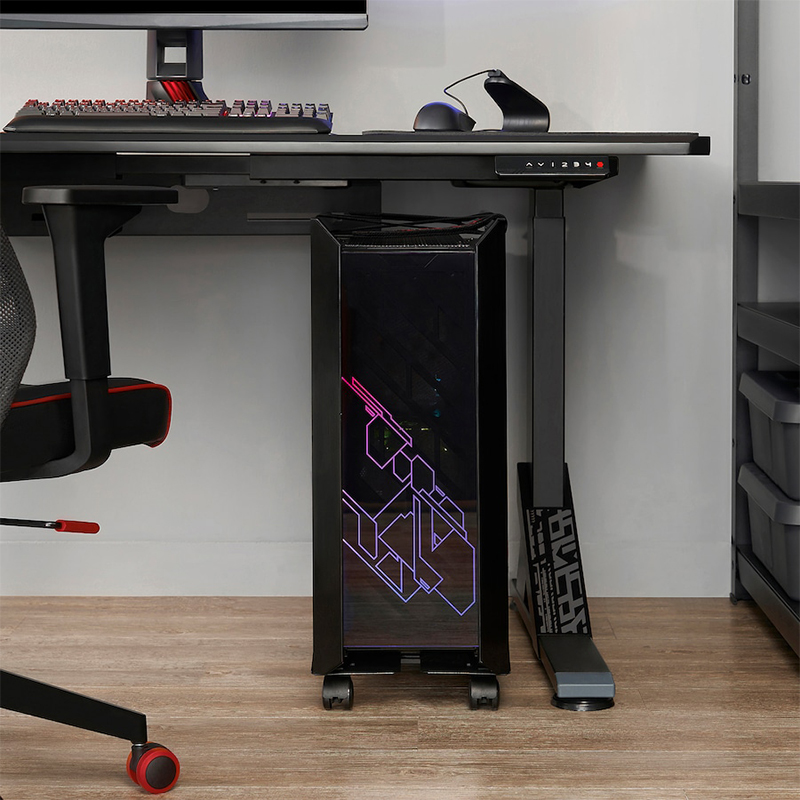 It's no secret that a computer tower is heavy and occupies a lot of space. But a CPU stand can make a bigger difference than you think. This CPU stand comes with 4 castors to easily shift it around and is retailing at $29.90.
Comfort items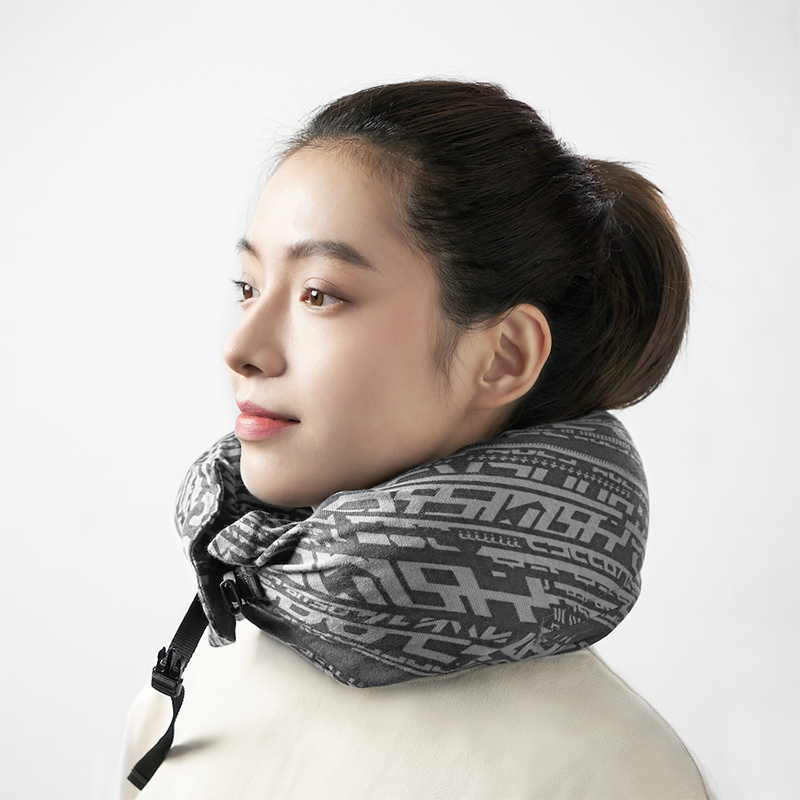 While neck pillows are associated with travelling, it can also be used to provide support for your neck during games. This cotton neck pillow feels soft against the skin and is retailing at $12.90.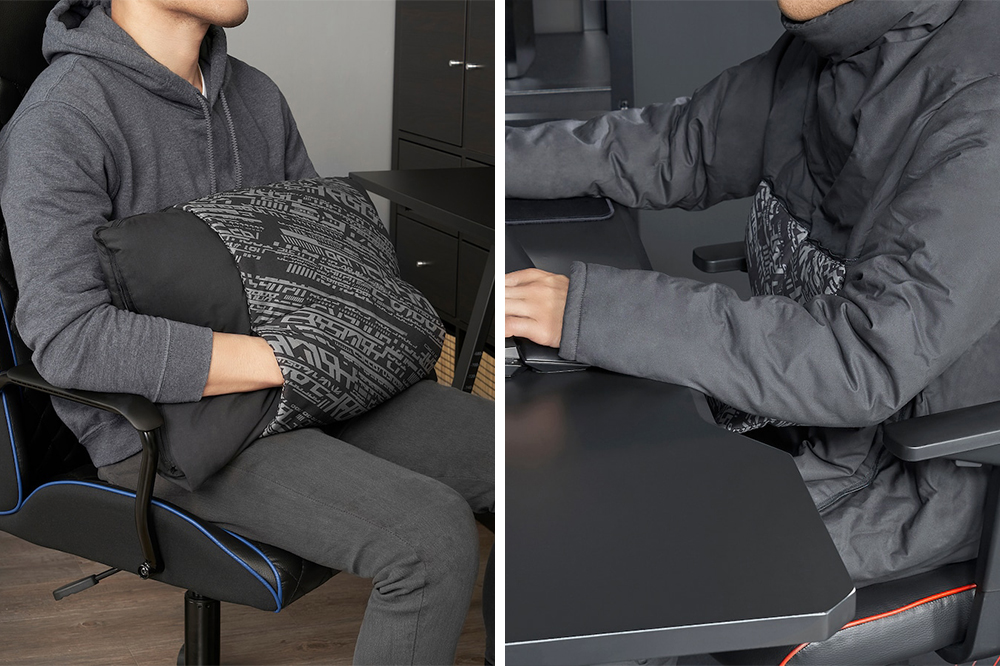 This multi-functional cushion and blanket reminds us of when IKEA released a wearable pillow and quilt earlier this year. Cuddle up with the pillow or transform it into a onesie when you're feeling cold during the rainy season. The multi-functional cushion is retailing at $39.90.
IKEA's New Gaming Collection Is Perfect For Gamers Looking To Zhng Up Their Setup
The collection will be released on 4 November 2021, with more information on IKEA's website. What's more, IKEA is also hosting their first e-sports competition for DOTA2 players, where winners stand the chance of bagging $2,999 worth of prizes from the new IKEA Gaming Range and ROG products. Registration starts from 4 November 2021 until 15 November 2021 on their website. 
If you're looking for more useful IKEA products for your room, this smart air purifier might be up your alley.
All images courtesy of IKEA.
Also read:
IKEA's New Smart Air Purifier Doubles As A Table So You Can Chill In A Practical & Healthier Home