BT21 Keyboards
From blankets and cushions to hoodie collabs with streetwear brands, BT21 is pretty much going for world domination with endless new merch every day. Since its release in 2017, the BT21 family has expanded to more characters such as baby BT21 — a younger version of the Universtar characters that we love. Now, baby BT21 is introducing a new collection with keyboards and other desk items that will beat the work-from-home blues. 
Keyboard and mouse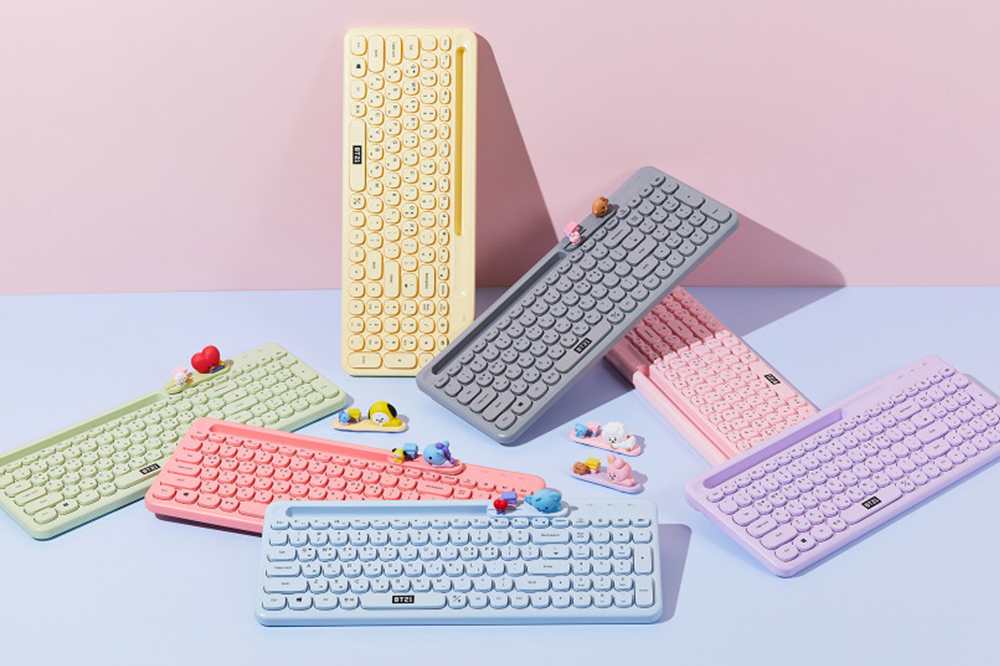 Mechanical keyboards have been a TikTok trend recently, as the soft "click click" sounds while typing provides the user with a sense of comfort. Also known as a "typewriter keyboard", all the baby BT21 keyboards in this collection are ASMR-worthy. There are 7 keyboard designs and colours that represent each BT21 character and BTS member. 
The Koya keyboard is in blue just like the colours on the sleepy koala itself, while the RJ one is in pink just like BTS's Jin favourite colour.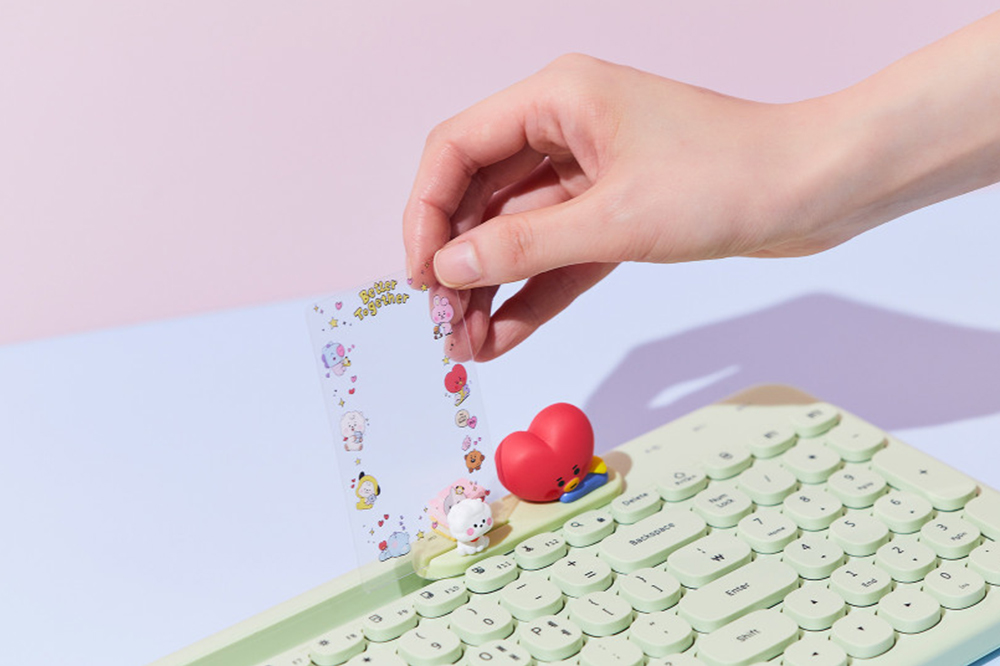 All the keyboards come with a compartment that serves as a phone stand or card holder for business cards and meeting memos. The holder also comes with an adorable baby BT21 character by the side. 
As if these baby characters aren't tiny enough, there is also an accompanying doll of another character in each set. Each keyboard is retailing at ₩55,900 (~SGD$67).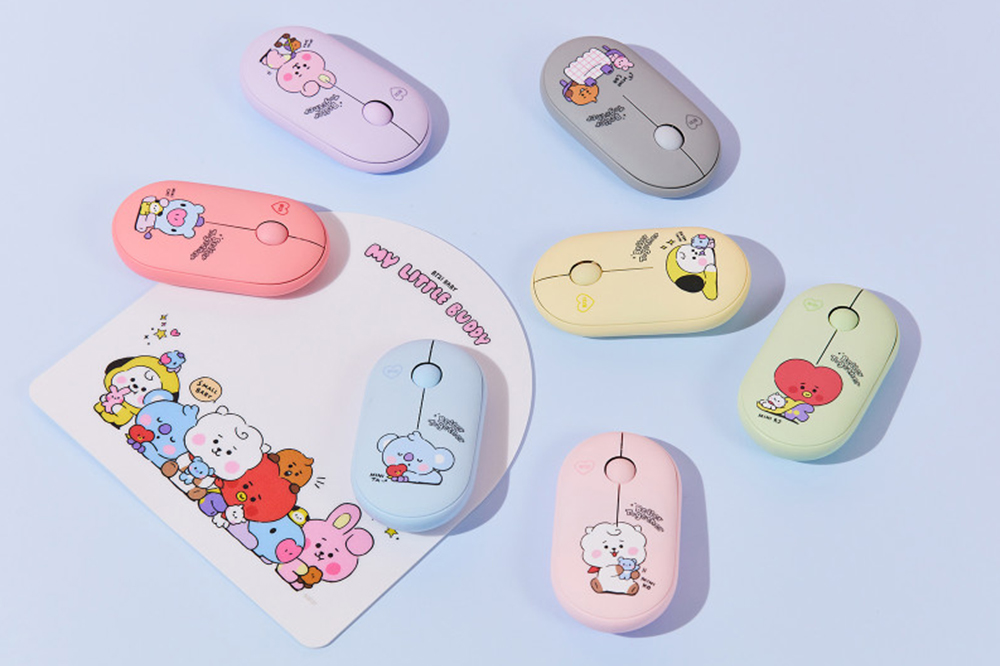 Complete your perfect WFH desktop set-up with a matching mouse in similar colours. Like the keyboards, each mouse also features a baby BT21 character hugging a smaller doll character. 
If you can't decide on a favourite character seeing that they're all just so cute, you can also mix and match the set according to your preferences.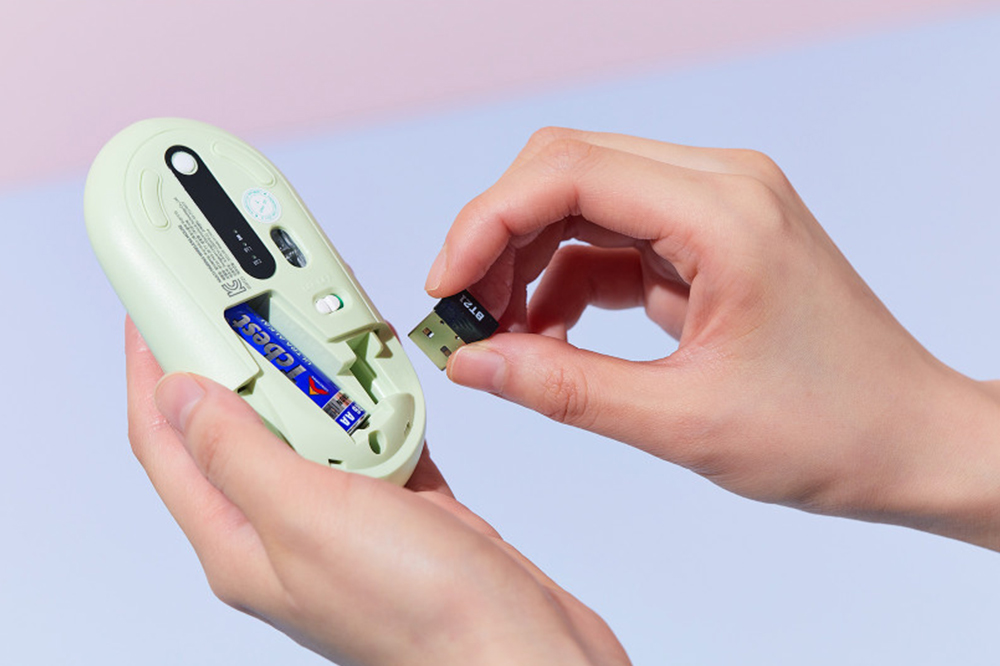 Both the keyboard and mouse can be easily connected to your devices via bluetooth, saving the hassle of bulky and confusing wires. 
Each mouse is retailing at ₩24,900 (~SGD$28.50).
Also read:
BT21 Blankets & Cushions Are Here To Keep You Warm & Cosy While You WFH
Keyboard accessories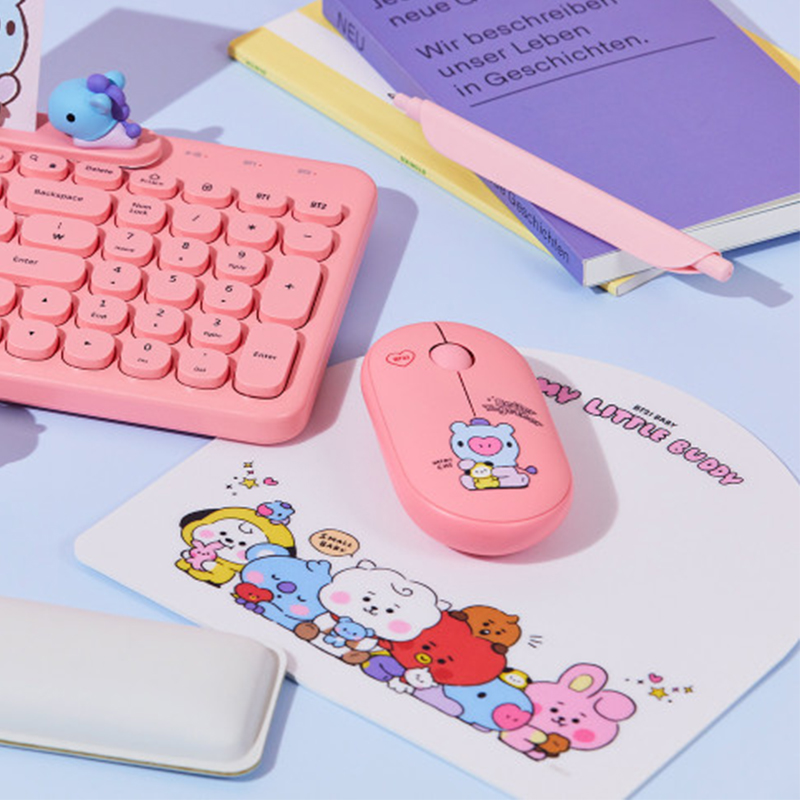 Using a mouse doesn't feel as shiok if there isn't a mouse pad to help glide over your work documents with ease. The white BT21 mouse pad comes with all 7 characters huddled together and holding a "little buddy" doll each. 
The mouse pad is retailing at ₩4,900 (~$SGD5.60).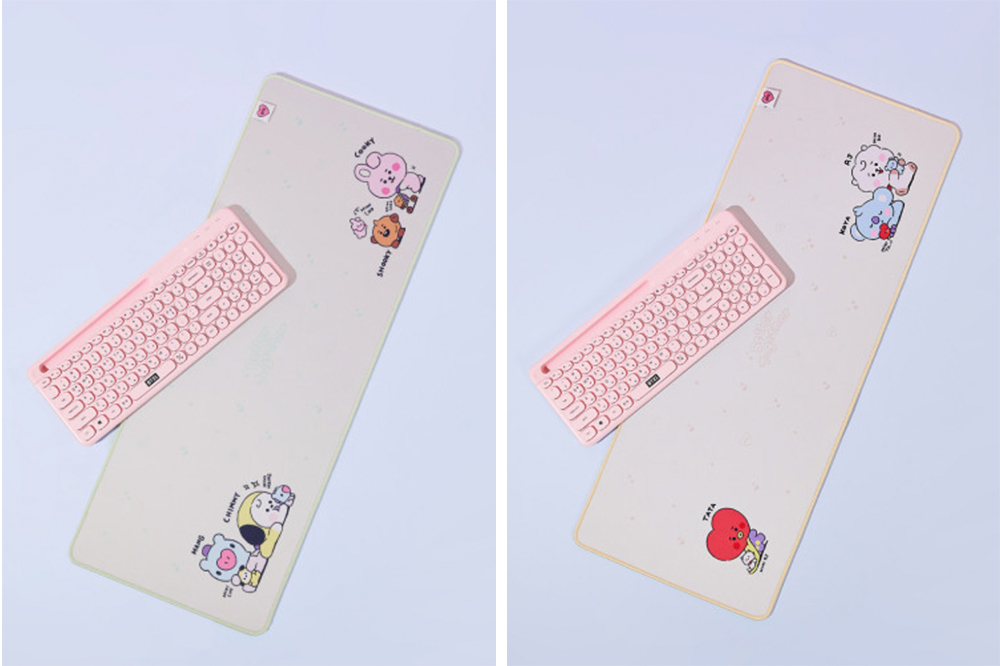 Ensure that your keyboard doesn't slide around your desk while you're working with these keyboard mats. The mats come in 2 designs, each featuring a set of different characters hanging out together. 
The keyboard mats are retailing at ₩14,900 (~SGD$17) each.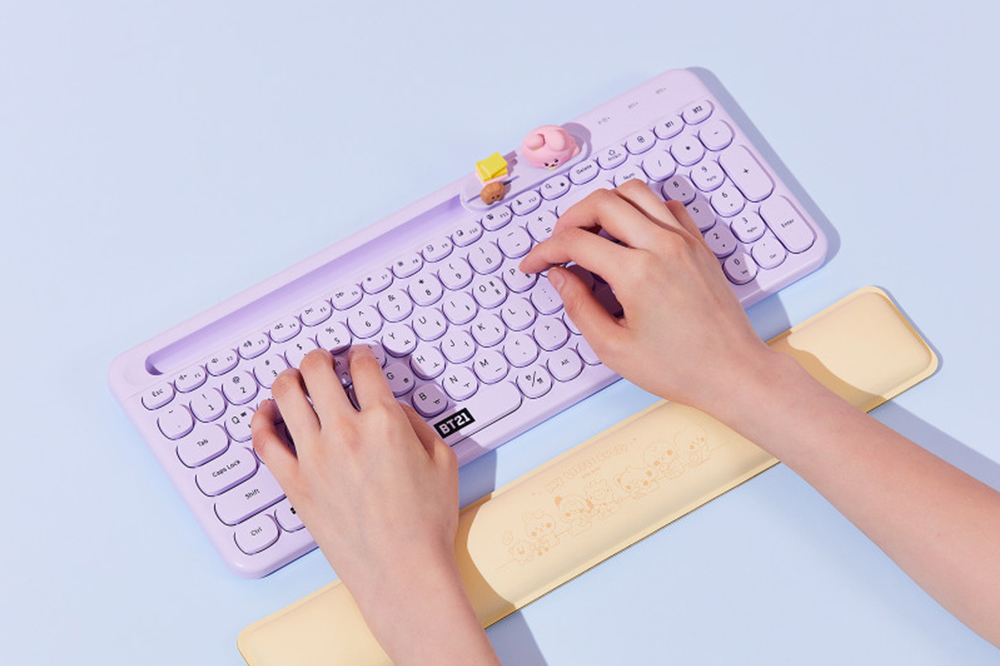 Sitting at the desk from 9 to 5 every day can be extremely tiring, but these wrist pads can help to relieve some of the strain. The comfy foam in the pad helps to keep your wrist in place while also providing support for your forearm.
It comes in 2 different colours of yellow and grey, with a more subtle design of all the characters. Each wrist pad is retailing at ₩9,900 (~SGD$11.30).
Character figurines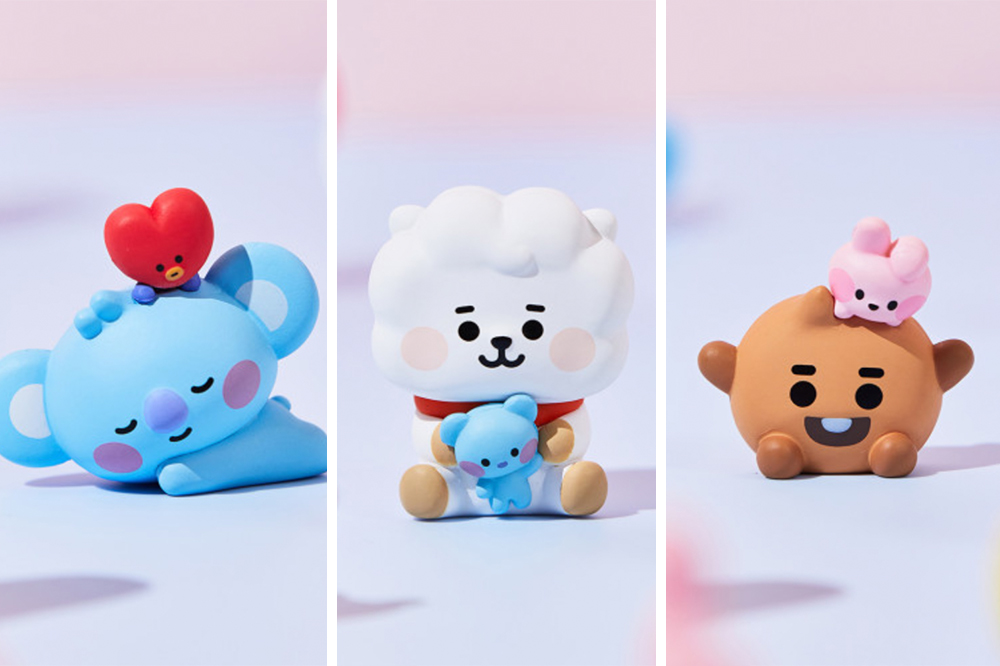 Avid fans of BT21 can also get their hands on an exclusive collector's item in this collection — mini character figurines available in all 7 characters.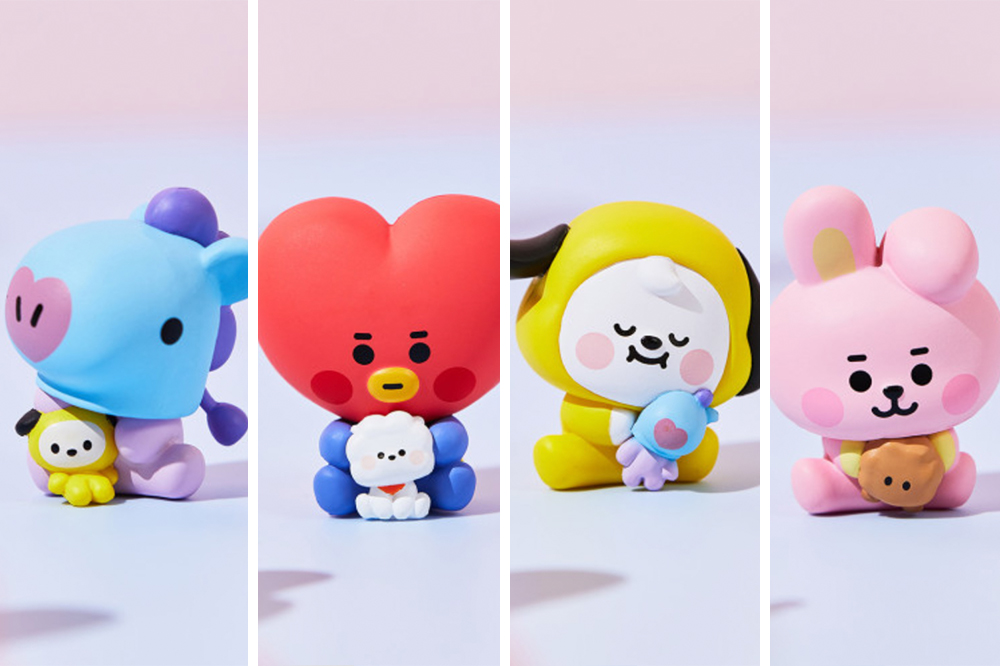 Place these figurines on top of your monitor so you can have a WFH "colleague" to accompany you at home every day. Each retails at ₩9,900 (~SGD$11.30).
These Baby BT21 Keyboards & Desk Accessories Will Cure Your Monday Blues While Working From Home
These baby BT21 keyboards and desk accessories will be available for international shipping from 5 October 2021 onwards on Line Friends' online website. It's safe to say that BT21 is here to stay, and there'll only be more merch that will make us say "shut up and take my money" each time.
All images courtesy of Naver.
Also read:
These BT21 Night Lights Have Motion Sensors To Easily Leave Them "On" And Accompany You At Night