IKEA's Pillow And Quilt
Last year, IKEA brought us clothing and accessories with hypebeast-worthy hoodies and tees. This time around, IKEA is launching a pillow that converts into a puffy wearable quilt. While it might look hilarious at first glance, we can't help but admit that the design, also known as the Fältmal, seems undeniably cosy. It will serve you well the next time you're stuck in a socially distanced queue…or when the MRT breaks down during your morning commute.
The design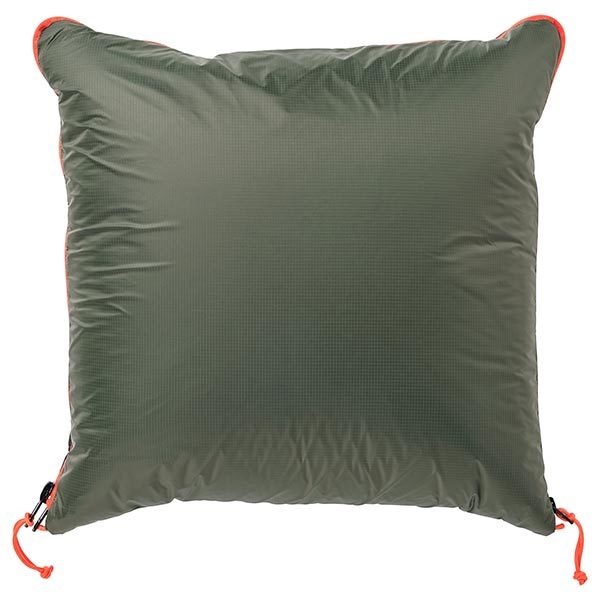 In its original form, Fältmal appears to be an ordinary cushion that you'd put on your couch. The exterior of the pillow looks smooth and waterproof, reminding us of our sleeping bags during secondary school camps. According to IKEA, however, the pillow-quilt "is intended for temporary outdoor use only" and is "not suitable for use in rain or wet weather". In other words, use it only for indoor camping trips.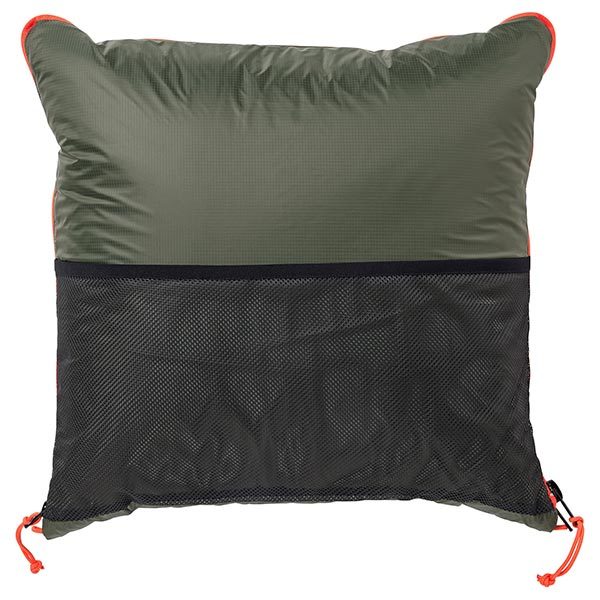 Flip the pillow to the other side and you'll find an additional black mesh layer. This acts as a convenient compartment for you to store your spare change, making sure you don't lose it while standing in line.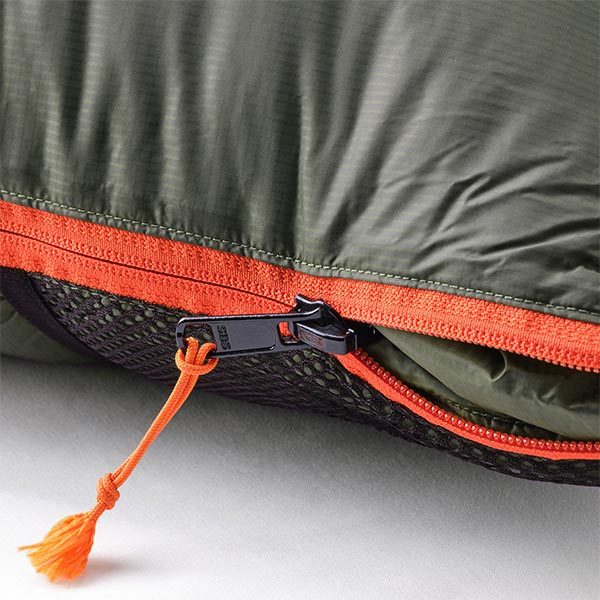 A neon orange zipper surrounds the edges of the pillow, standing out against the olive green and giving it a more cheerful look.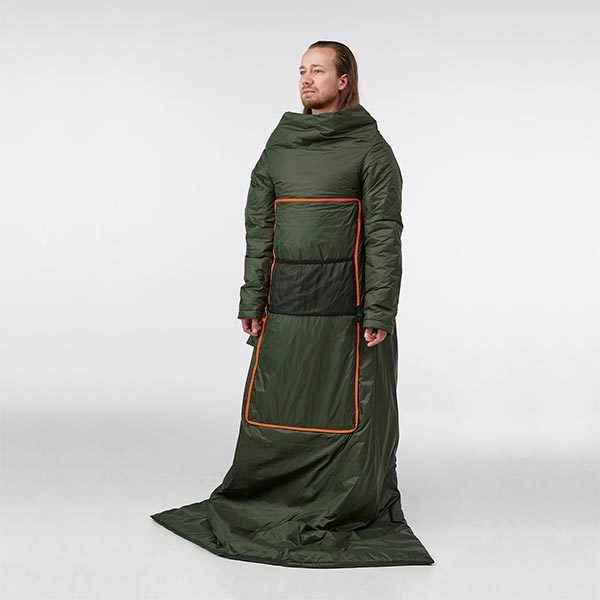 The magic happens once you unzip the pillow and the Fältmal transforms into a large body quilt with long sleeves. The quilt stretches all the way down to the floor, covering your feet like a maxi dress. The top part is puffy, keeping you warm and comfy, almost like a giant cocoon.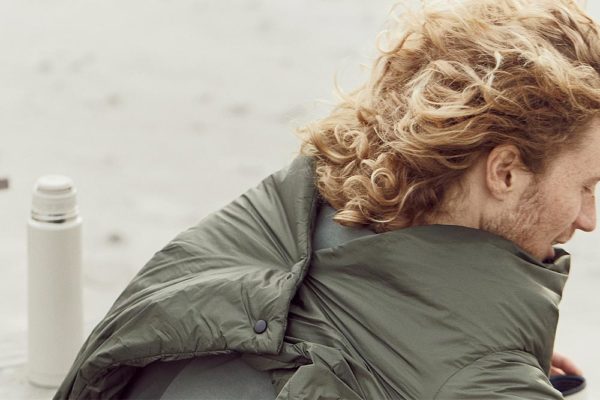 To ensure that the Fältmal doesn't slip off your body when you've finally made it to the front of the queue and are ready to place an order, there are buttons at the neckline to fasten the material around you. This makes it easy for you to move about without having to remove the quilt entirely.
Maison Martin Margiela x H&M duvet coat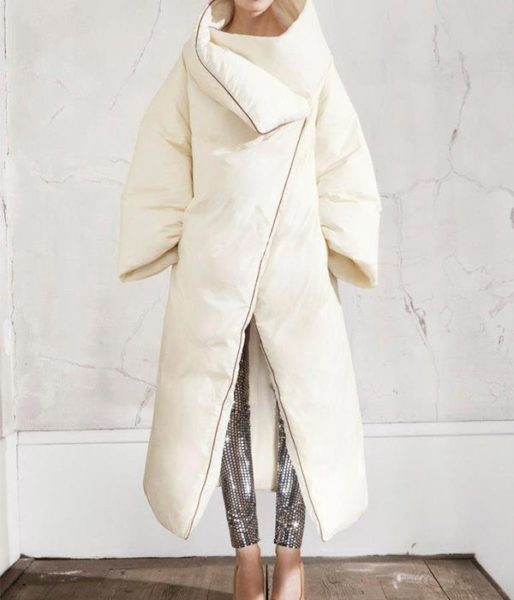 IKEA's pillow and quilt reminds us of the time when avant-garde fashion label, Maison Margiela (then known as Maison Martin Margiela), collaborated with H&M back in 2012. The collection introduced pieces inspired by the French fashion brand's unconventional designs, including the puffy duvet coat above. Just like IKEA's Fältmal, the long white coat extends from your neck to ankles, guaranteed to leave you warm and cosy. 
If you've been kicking yourself for not copping the coat for the past nine years, well, now's your chance.
This Genius Pillow And Quilt Design From IKEA Prioritises Comfort & Functionality
The IKEA pillow and quilt is retailing at US$34.99 (~S$47). Unfortunately, it is only available in IKEA US and UK stores as of now. As the previous IKEA clothing collection launched in Japan took a while before it reached us last year, there is still hope that we will be able to get our hands on the Fältmal in Singapore some day. Watch this space to find out if it does.
Cover: Source
Also read: 
7-Eleven Sweden's Pyjamas Set Is Chic, Comfy & Convenient, You'll Want To Wear It 24/7