IKEA Smart Air Purifier
Growing up and living in Singapore, passing by Alexandra or Tampines would mean stopping at IKEA for their signature meatballs. Not long ago, the Swedish furnishing brand even released IKEA meatball scented candles. Now, they are launching their first-ever smart air purifier that celebrates the combination of smart technology and avant-garde design.  
The design 
Known as STARVKIND, the smart air purifier comes in 2 different versions. You get to choose between a stand-alone floor model or a multi-functional one where the smart air purifier doubles as a side table.
Stand-alone floor model
As expected from IKEA, they never disappoint with their sleek and stylish design. The stand-alone floor model is available in 2 colours ‒ white and black. 
For the one in white, you will notice how the air filter is covered with a grey woven grille, whereas the one in black has a black woven grille.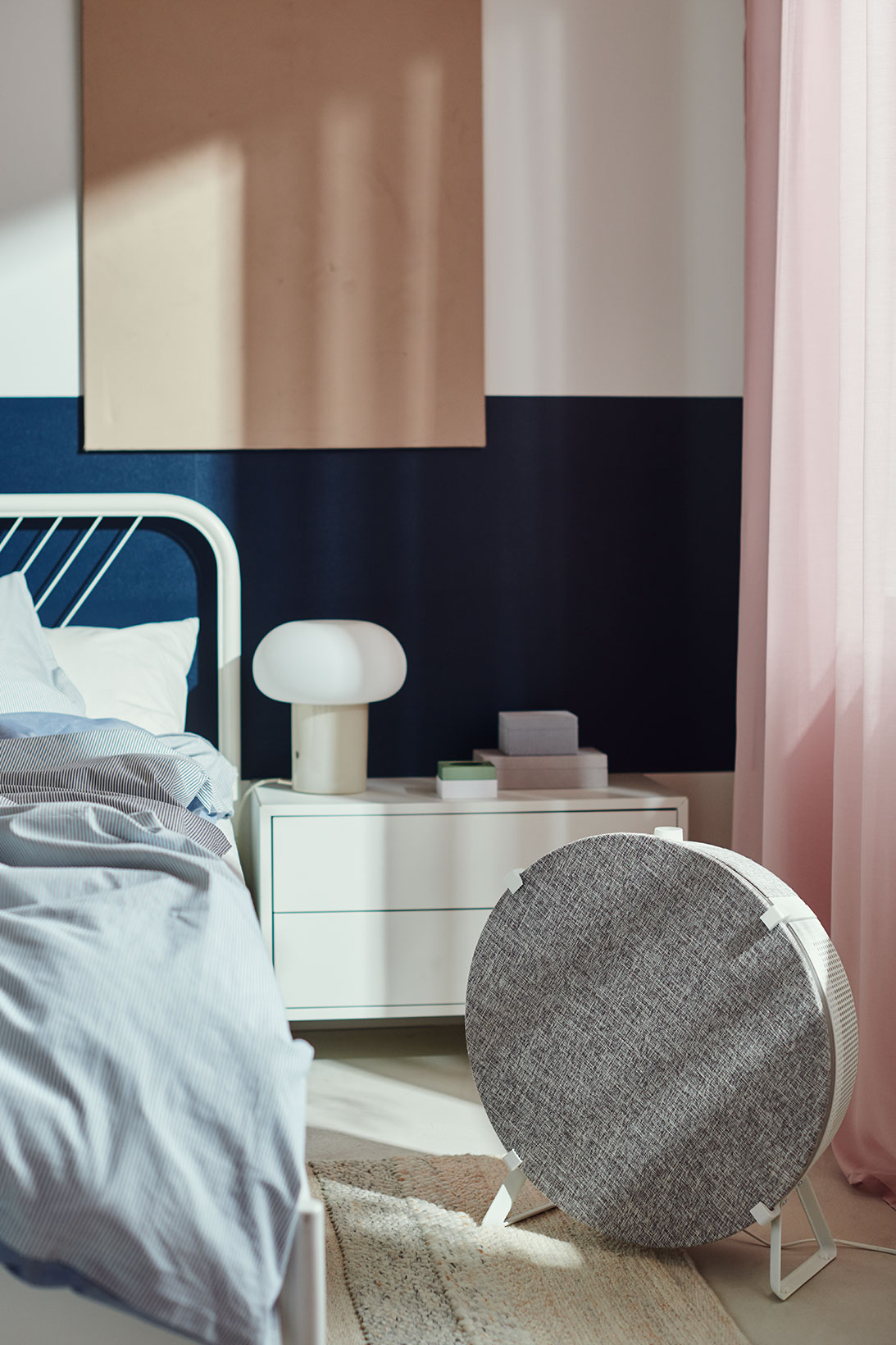 The smart air purifier sits securely above its double leg rest so you won't have to worry about knocking it over accidentally.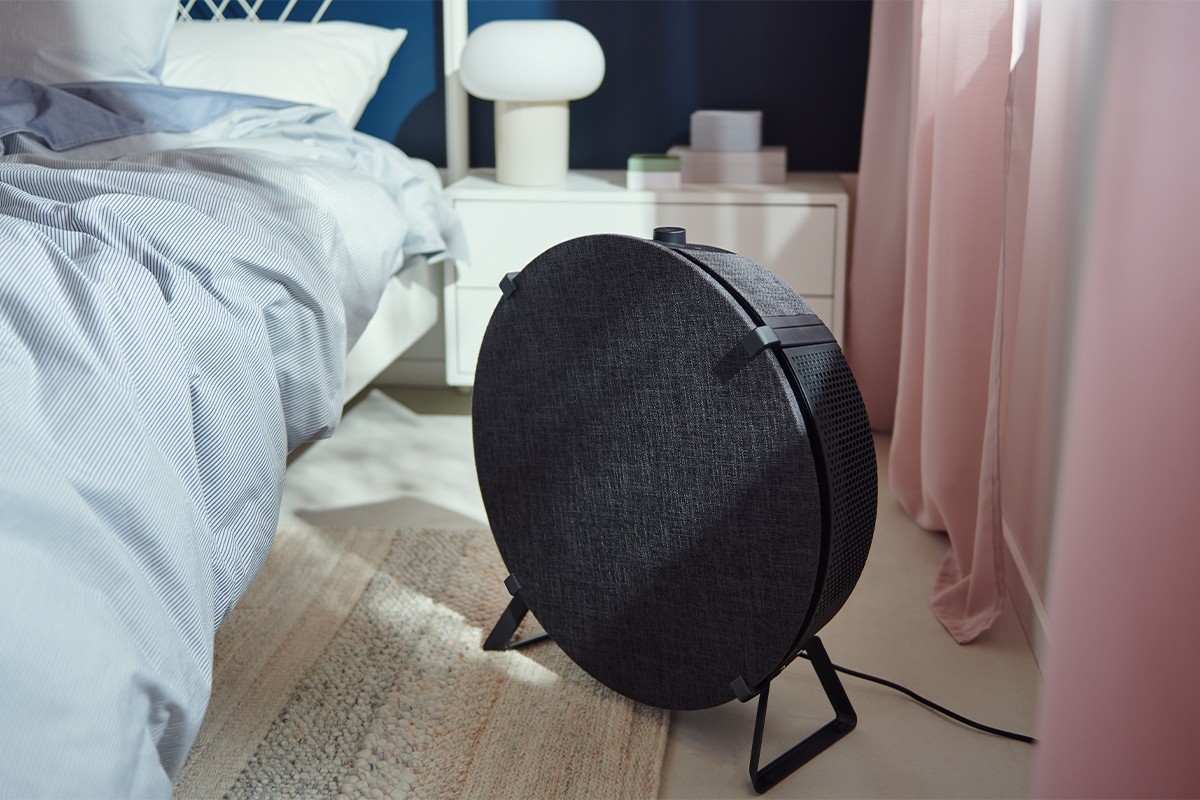 On the back, you will find a single cable that makes it clutter-free and easy to handle.  
The stand-alone floor model retails at US$129 (~S$175). 
Multi-functional side table
The best part of this version is how it doubles as a side table for you to put your knick knacks or a cup of tea ‒ an excellent solution for those looking to save space.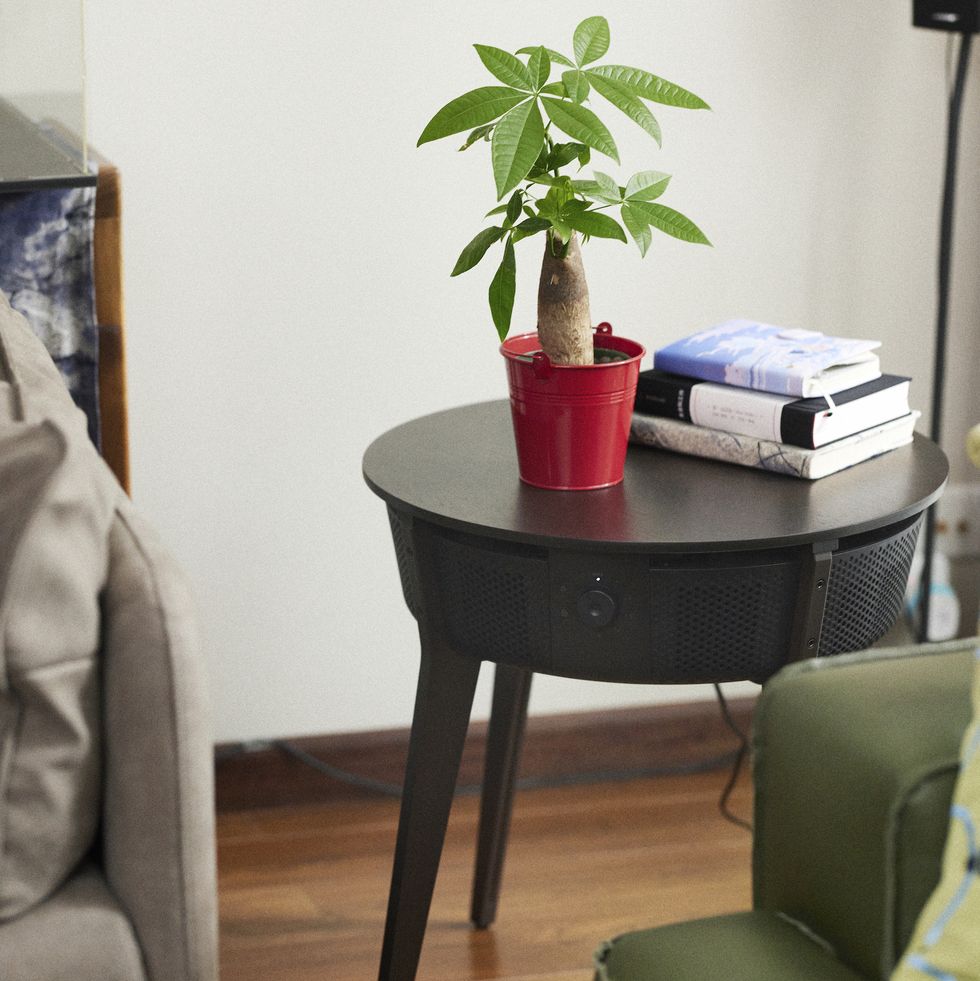 The smart air purifier nestles right below the tabletop and chances are, you won't even notice it there. 
Similar to the stand-alone floor model, this version of the smart air purifier also comes in white and black.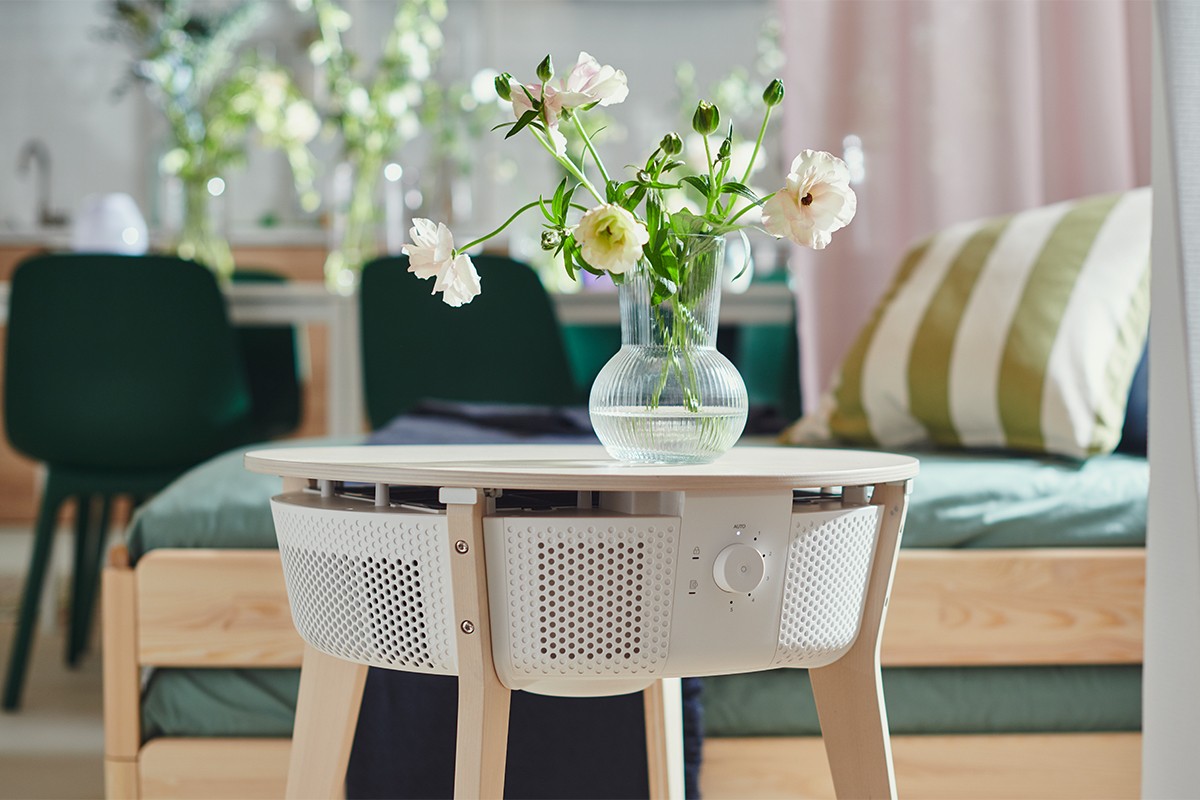 For those who are aiming for a home with wood accents, check out the white version which is paired with a light brown tabletop.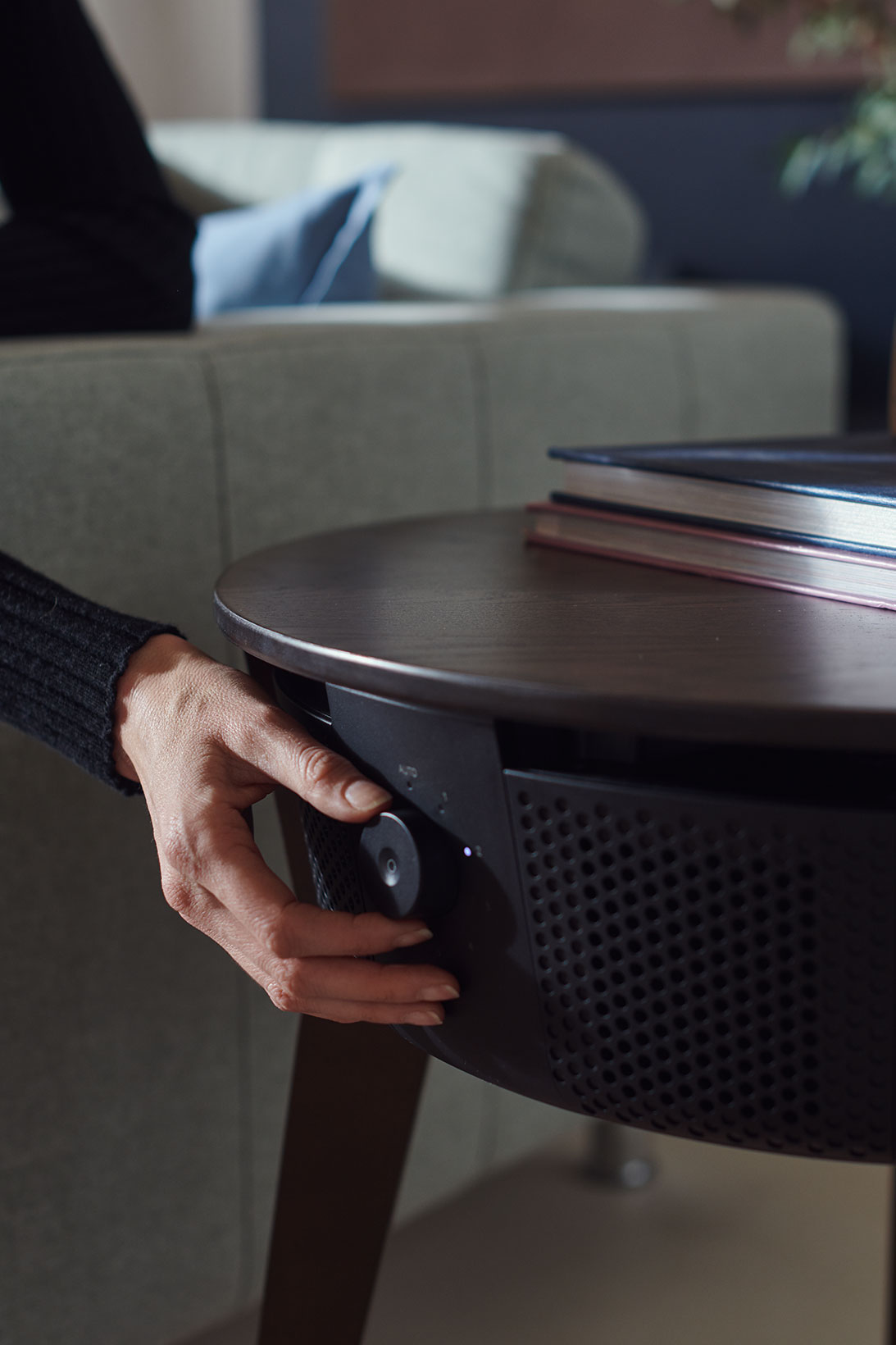 If you prefer a dark colour option, the black version will suit your liking with its deep brown tabletop.    
Adding on, the cable is plugged in the middle of one of its leg supports ‒ earning itself brownie points for the neat and well-thought design.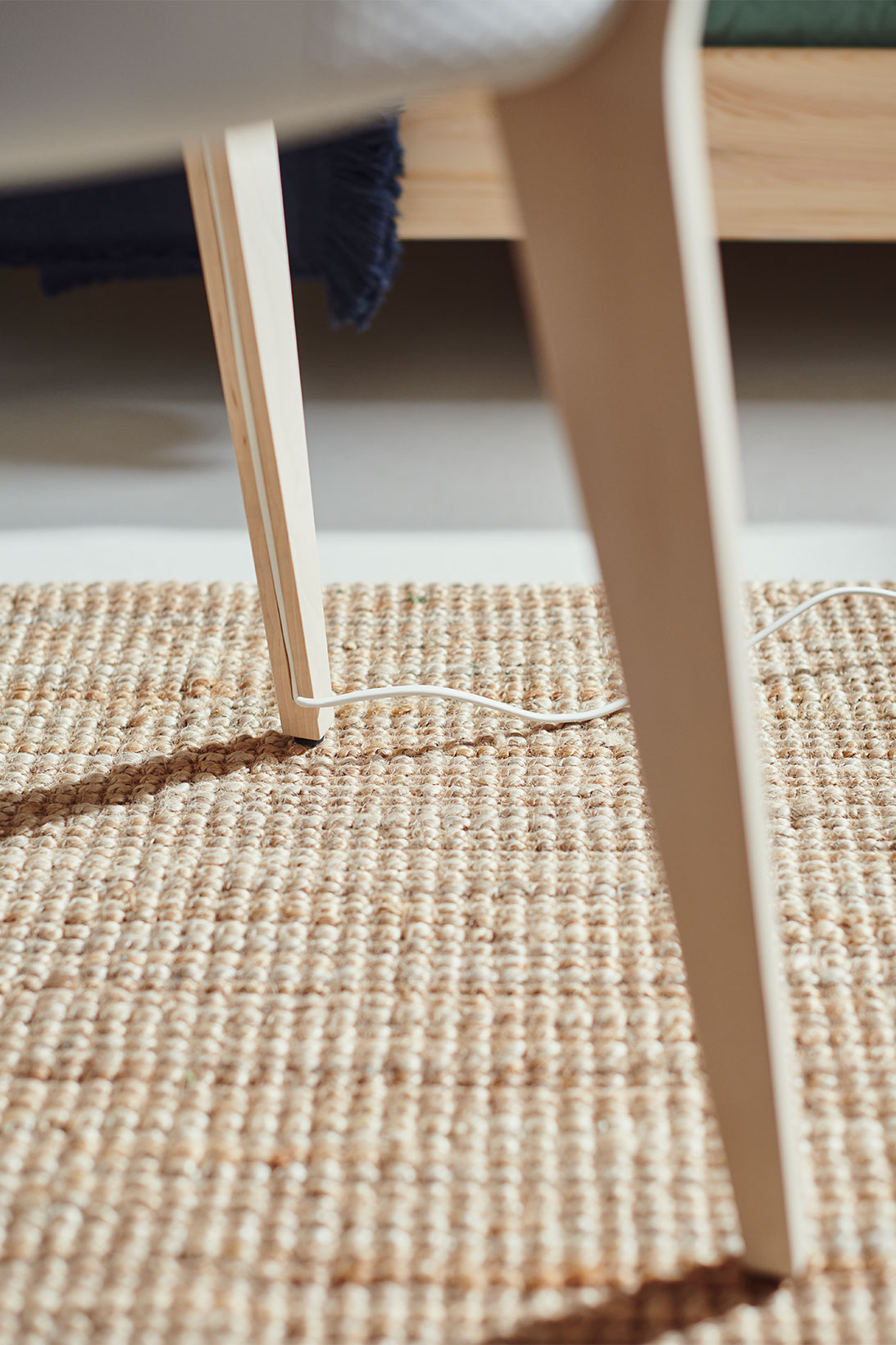 The multi-functional side table version retails at US$189 (~S$256). 
Also read: 
IKEA's Clothing & Accessories Line Is Now in SG, Hypebeast Grandparents Show You How To Style The Hoodie & Tee
The function
Time to bid farewell to annoying allergens and say hello to fresh air. Each smart air purifier has a 3-filter system that comes with a pre-filter, filter, and gas filter.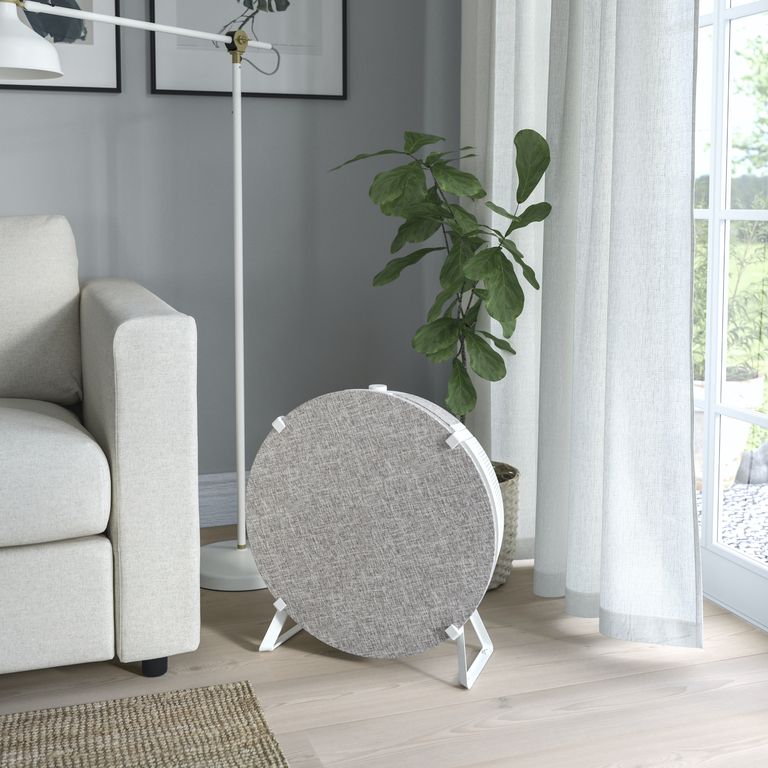 The pre-filter captures big particles such as dust and hair and the normal filter takes in small airborne particles like pollen and fine dust. On the other hand, the gas filter absorbs gaseous pollutants and even reduces nasty odours in the house.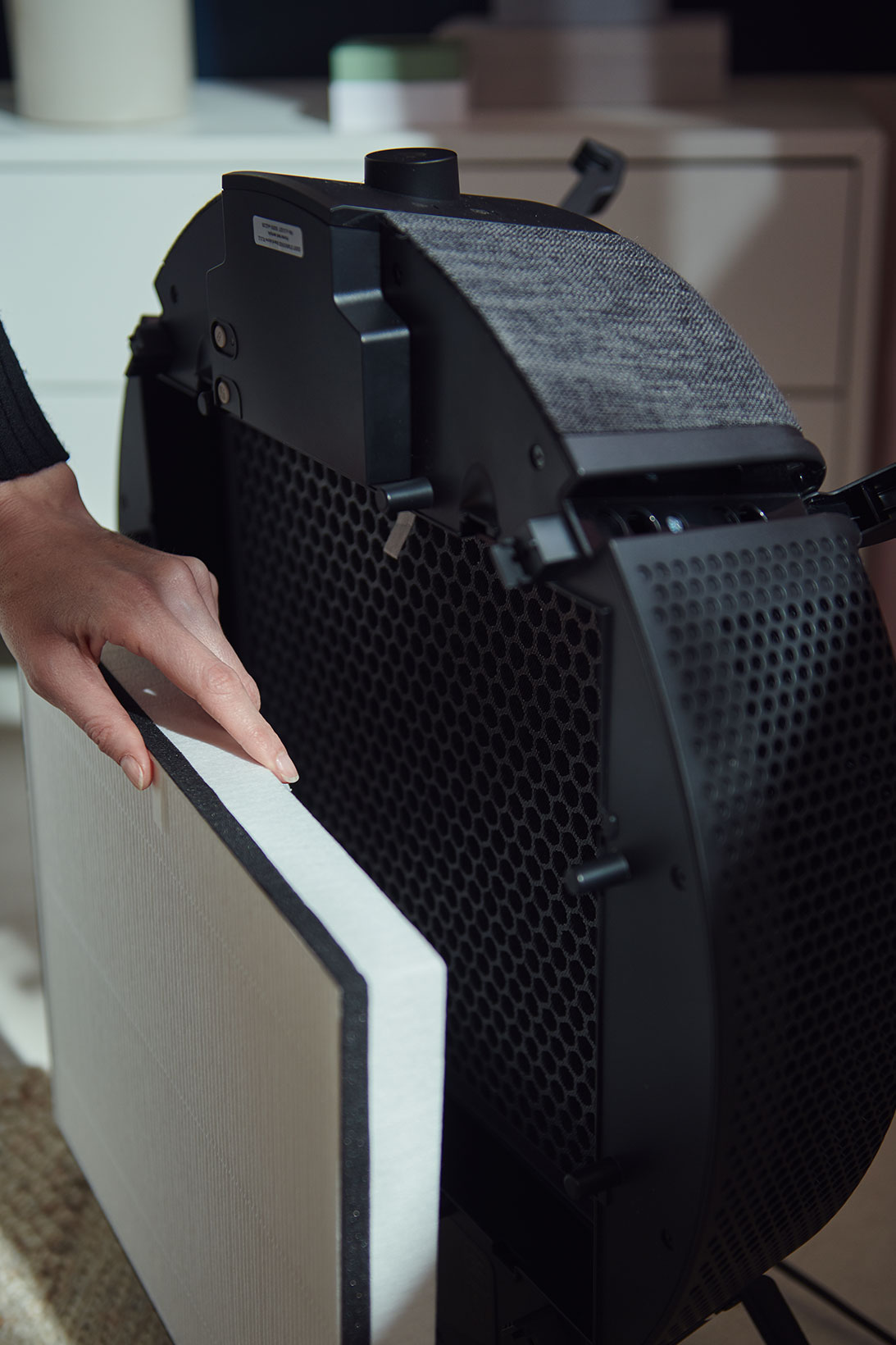 The filters can also be easily removed and replaced. For the stand-alone floor model, they are found at the back and for the multi-functional side table version, the filters are located at the bottom.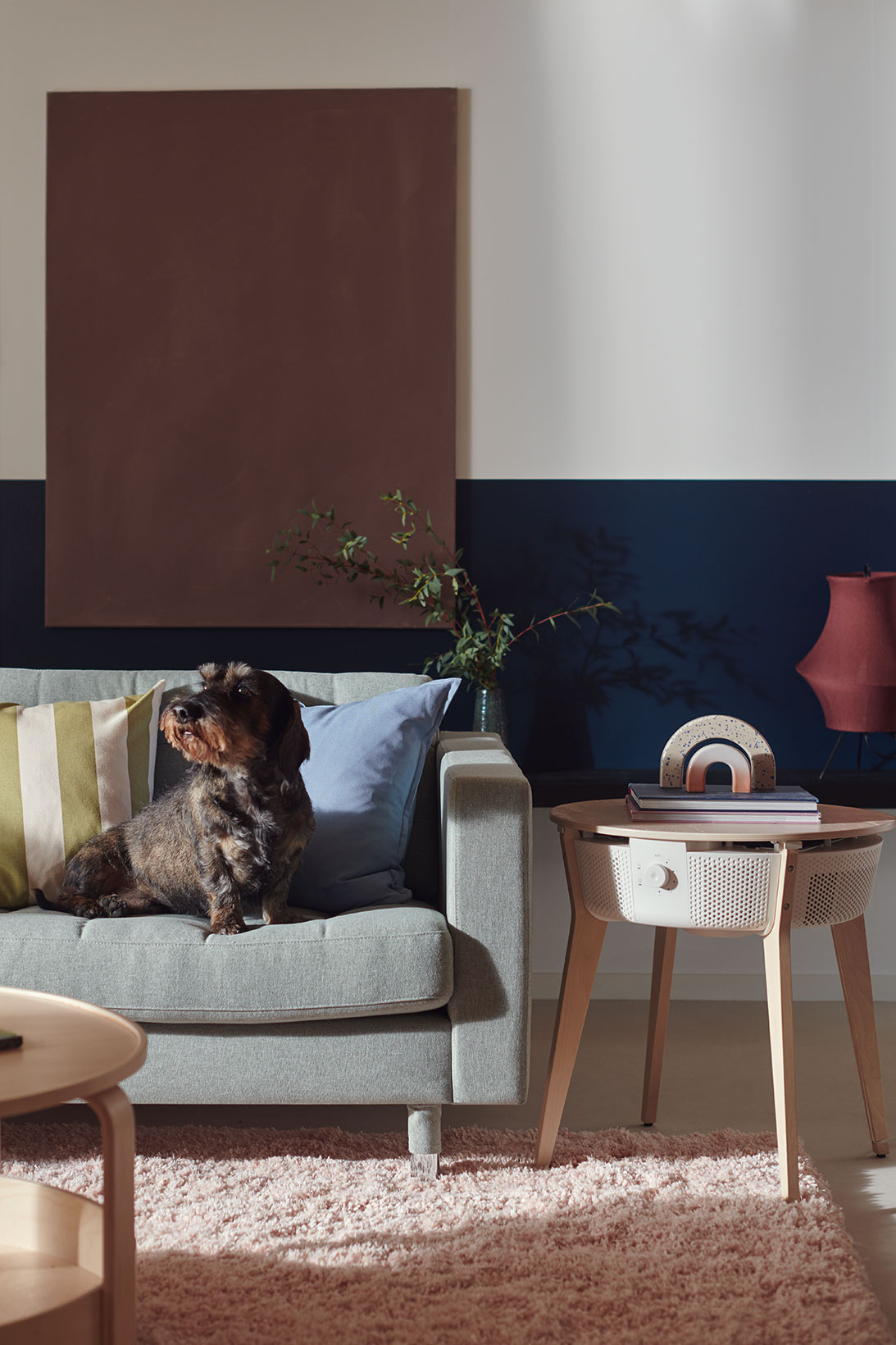 The smart air purifier is designed for indoor use and you can even schedule and control it through the IKEA Home smart app. Now you can be assured that it will be activated or switched off at your preferred timing.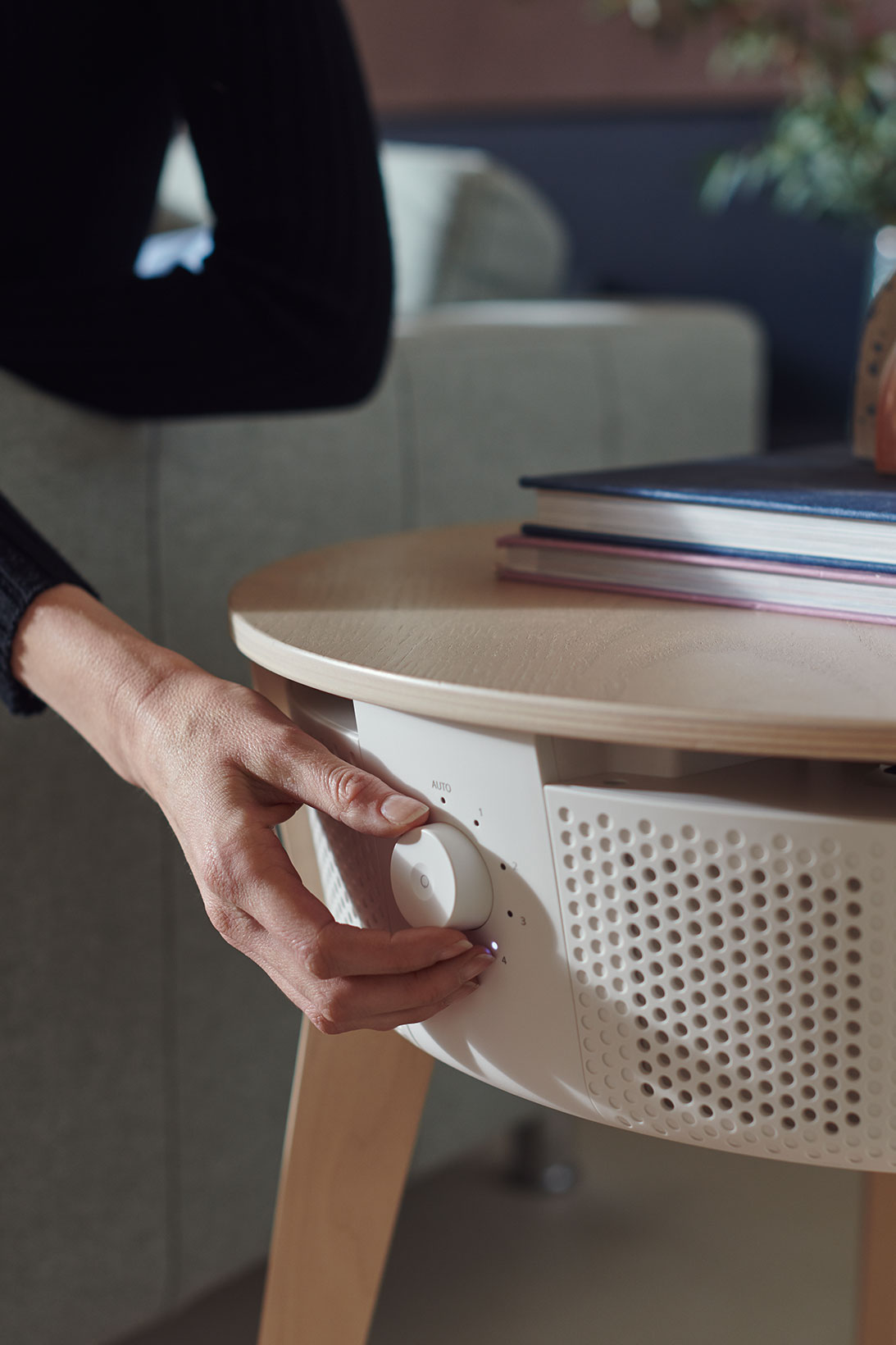 Last but not least, the knob allows you to switch between 5 different fan speeds and an auto-mode. The latter adjusts the fan's speed according to the built-in air quality sensor which is also readable on the smart app. 
You Can Now Breathe In Cleaner Air In Style With IKEA's New Smart Air Purifier 
Besides the STARVKIND, there is also another model called the FÖRNUFTIG that has a rectangle shape instead and can double up as room decor. To make things even more convenient for you at home, they are also compatible with Amazon Alexa, Apple HomeKit and Hey Google when used with IKEA's TRÅDFRI gateway device.
Both designs are now available from IKEA's website, with prices starting from $99. 
All images courtesy of IKEA. 
Also read: 
IKEA's Air Purifier Can Pass Off As A Handbag Or Artwork & Will Fit Right Into Your Minimalist Home