Innisfree x Snoopy Peanuts K Collection 2018
In line with The Year of The Dog, Innisfree will be dropping the Snoopy Peanuts K collection on 15 January 2018.
Available till 28 February 2018, the limited edition beauty products will feature lip tints, nail polishes, shower gels, hand creams and new casing designs for regular products.
Snoopy Casings
The Snoopy casings (S$12) are available for cushion foundation refills, and the Snoopy magnetic pans are available for eyeshadow in Small (S$10) and Medium (S$13).
If you're a fan of all things Snoopy, you'll be glad to be able to reuse these adorable cases for as long as you'd like.
The No Sebum Mineral Powder (S$10), packaged in a pink Snoopy casing, helps to absorb excess sebum.
Lip Tints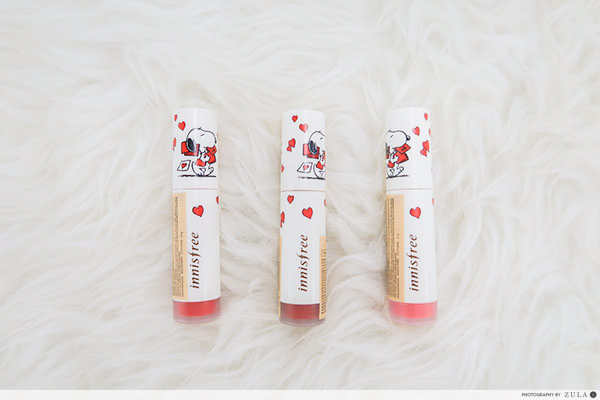 The collection also features three shades of red lip tints (S$16 each), which are hydrating and long-lasting.
Body cleanser-lotion sets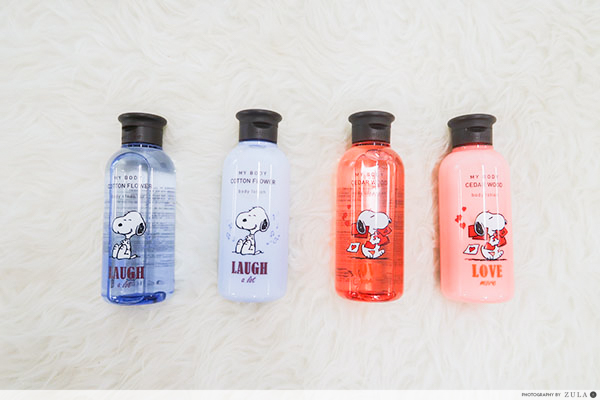 This 300ml body cleanser-lotion set (S$32 each) comes in two scents: Cedar Wood and Cotton Flower.
Hand Cream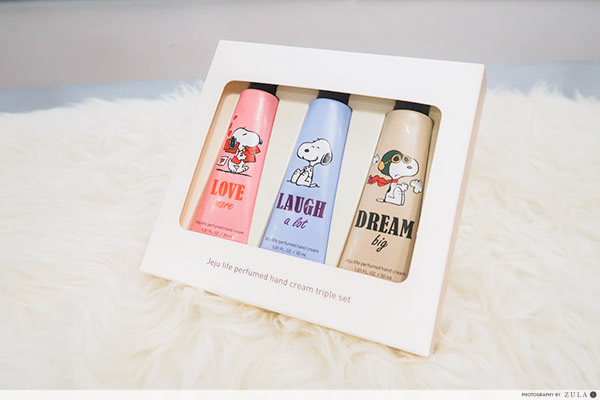 The three moisturizers —Small Wedding Bouquet, Sunshine Wildberry, and Autumn Rain— come in a set (S$18) and are inspired by the scents found on Jeju island.
Nail Polish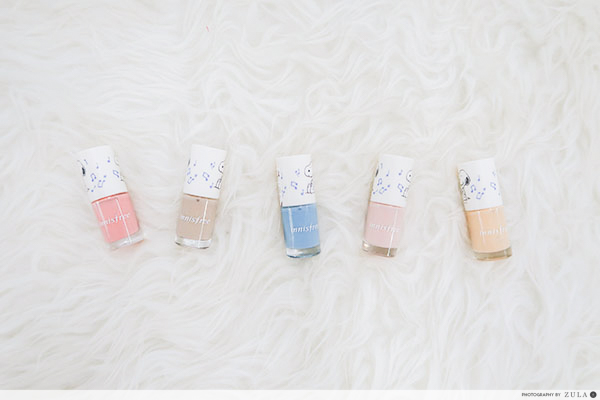 There are also five limited edition nail polishes (S$4) in a range of soft pastel hues.
Innisfree Beauty Collection
This collection will be available at all Innisfree stores from 15 January 2018 to 28 February 2018.