Jackson Wang At Madame Tussauds Singapore
Ever since GOT7 announced their journey into solo activities at the start of the year, iGOT7 or ahgases, aka their fans, have been curious about what the boys have been up to. 
Through expanding into Chinese variety shows and creating a record label named Team Wang, it's clear that the group's Hong Kong member Jackson Wang has been hard carrying his career. From now until 14 January 2022, fans who've missed our beloved Wang puppy can take selfies with his wax figure at Madame Tussauds Singapore.
Jackson Wang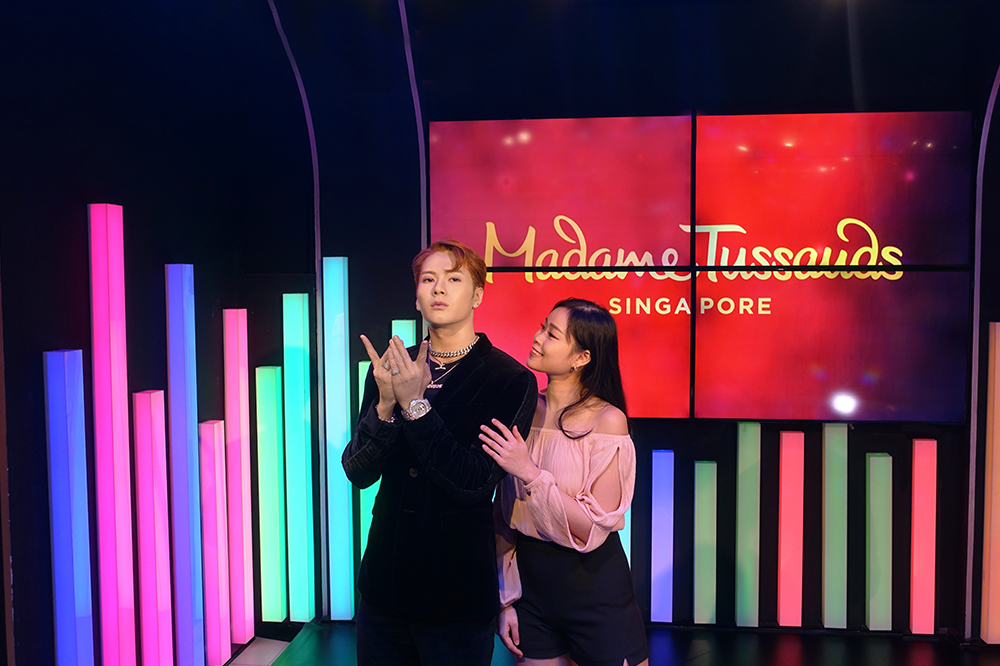 Image courtesy of Madame Tussauds
Dressed in a full black attire in an exclusive collab with Fendi, Jackson Wang has touched down in Singapore just in time for Madame Tussauds' 7th anniversary. OG fans may recognise this outfit from the Fendi x Jackson Wang Capsule Collection that was launched in 2019.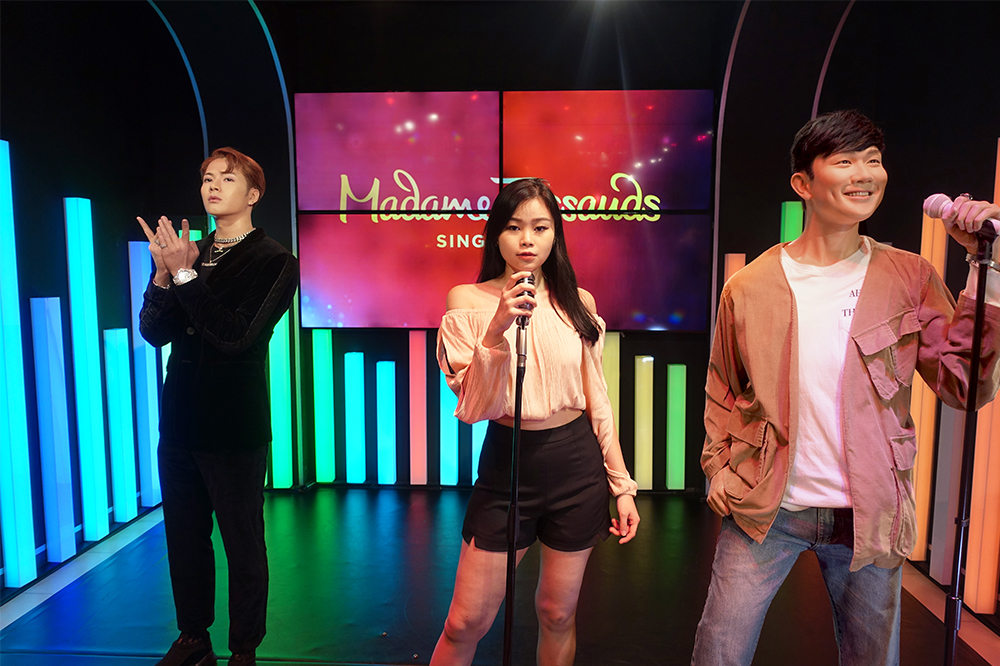 Image courtesy of Madame Tussauds
Jackson's wax figure is placed next to Mandopop singer JJ Lin, whose name can't be missed out during our dearly missed karaoke sessions. Strike a pose in between the 2 iconic singers, with JJ Lin holding onto his microphone while Jackson portrays his "W" Team Wang gesture with his hands.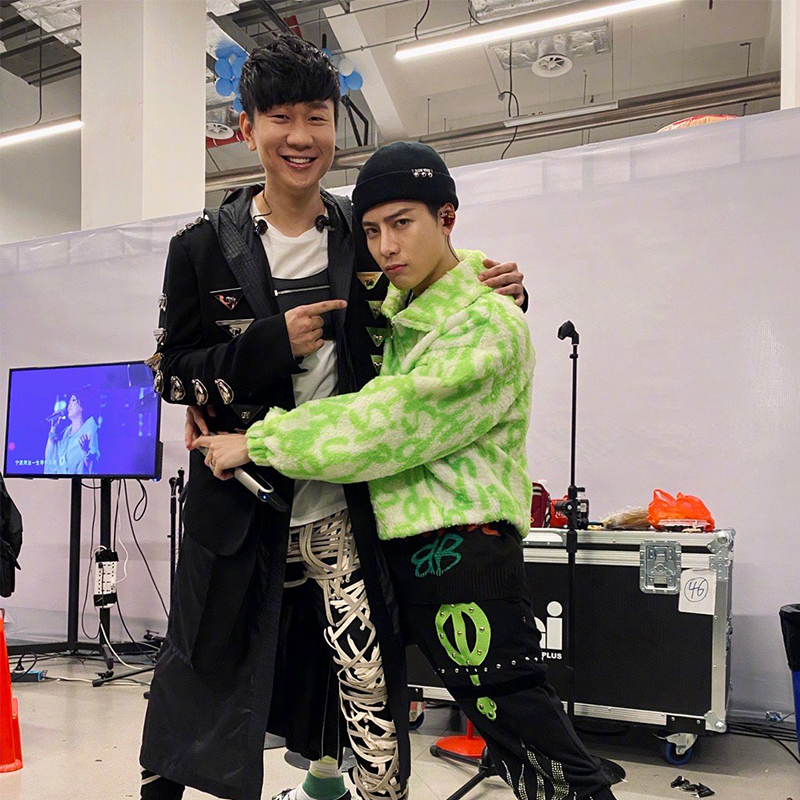 Source
Name a more iconic duo than Jackson Wang and JJ Lin, I'll wait. Besides appearing in numerous variety shows together such as Sound of My Dream China, the pair also collaborated in a song last year titled "過 Should've Let Go". 
Despite Jackson's playful personality, this is an emotional song which describes looking back on a past love and learning to let go. 
TikTok challenge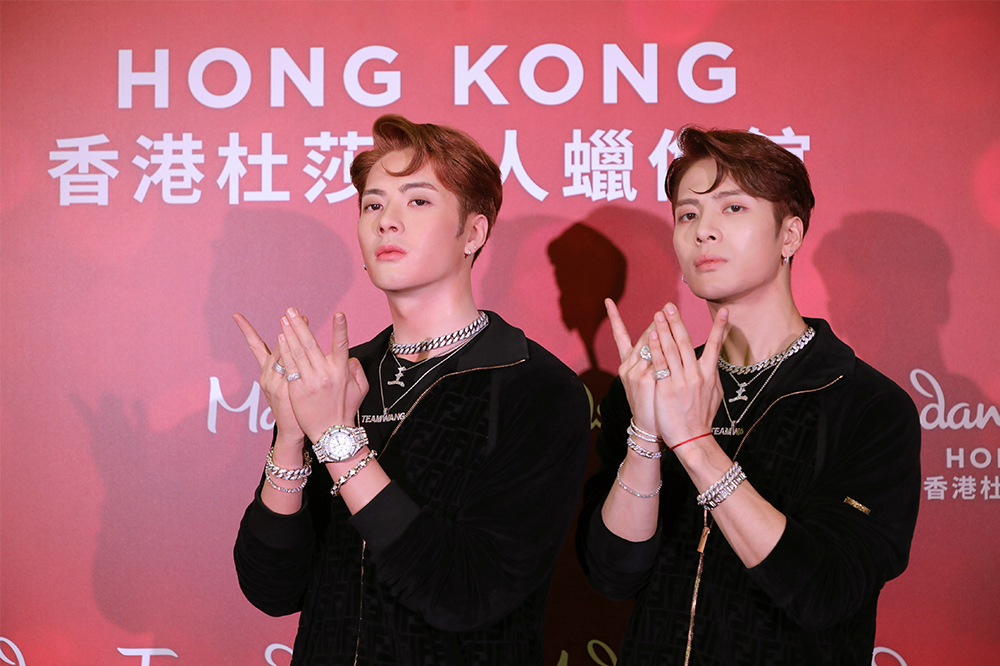 Image courtesy of Madame Tussauds
On top of snapping a bunch of selfies with Jackson's doppelganger, fans can also stand a chance to win an autographed magazine. Simply take part in the "100 ways" TikTok challenge while you're at the attraction and tag @mtssingapore in your video. 
TL;DR, film yourself dancing along to Jackson's song beside his wax figure to participate. Check out @mtssingapore on TikTok for more information on how you can successfully pull off this challenge in order to win.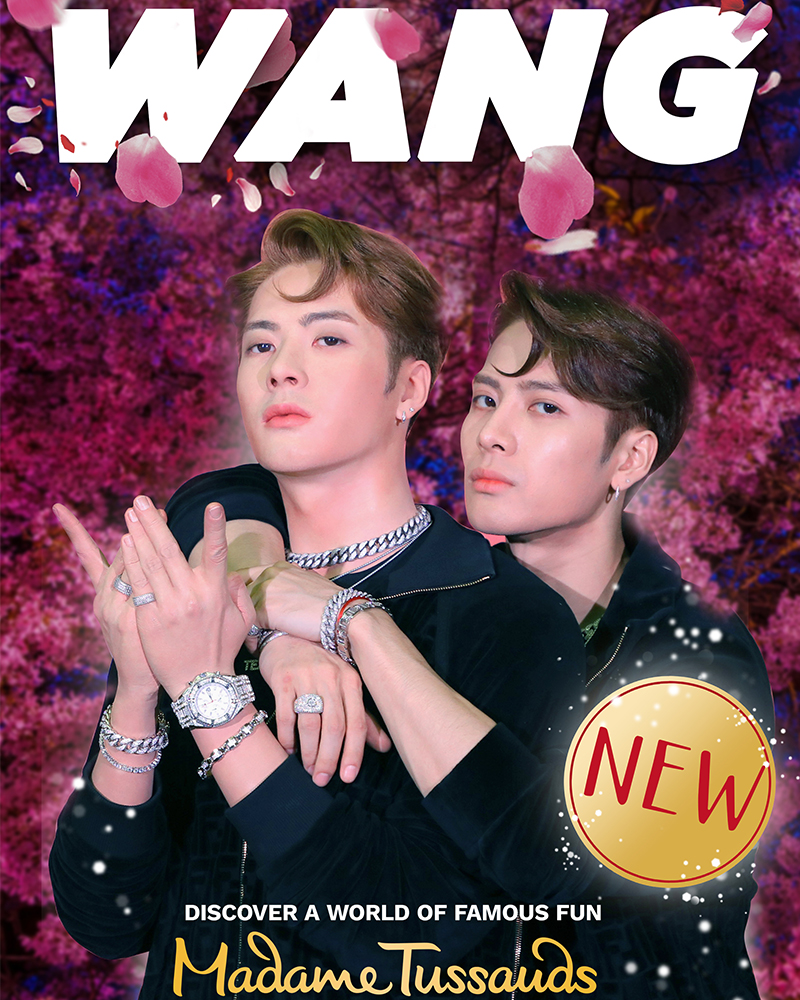 Image courtesy of Madame Tussauds
Don't miss out on this Team Wang photo booth backdrop for the 'gram, as Madame Tussauds Singapore will be launching a promotion bundle in November on their website. Priced at $45, this bundle includes a ticket to 5 different experiences including the Marvel Universe 4D, a digital photo and an exclusive Jackson Wang 2D plaque.
Jackson Wang's Realistic Wax Figure Has Arrived At Madame Tussauds For Ahgases Who've Missed Him
As concerts are still on hold for now, it's been a long while since fans were able to watch Jackson Wang perform live — visiting his wax figure at Madame Tussauds is the closest we can get to seeing him IRL. Check out Madame Tussauds' online website for more information on visiting the music zone and more exhibitions. 
Make sure to catch Jackson Wang before he leaves on 14 January 2022. As Ahgases have missed seeing all 7 boys together, hopefully we might see more GOT7 members' wax figures in the K-wave zone such as JayB and Jinyoung. 
Cover: Image courtesy of Madame Tussauds, source
Also read:
17 Jackson Wang Facts That Prove He's More Than Just Got7's Puppy & A Talented Rapper