Jackson Wang Facts
If you're an Ahgase (GOT7's fandom name) or you've been casually humming along to that catchy "LMLY" song on radio, then you're probably a Jackson Wang fan. Affectionately referred to as "Wang puppy" by fans, his energetic personality suits what is also his zodiac animal, to a tee. 
Safe to say that this puppy is now running with the big dogs. At 27, it seems like he's almost done it all, from sports to music and fashion. Here's a compilation of facts that'll leave you even more amazed at this young talent. 
1. He was a national fencer & participated in Singapore's YOG
If "master of all trades" was an actual phrase it'd perfectly describe Jackson – who was actually a national fencer before joining the music industry. As part of the Hong Kong junior national team, he started fencing when he was 10 under the tutelage of his father, a former athlete himself. 
In his time as a fencer, he won first place in the Asian Junior and Cadet Fencing Championships and placed 11th in the Youth Olympics Games 2010 when it was held in Singapore. Fun fact: he actually turned down both a scholarship to Stanford and the London Olympics in 2011 to audition for JYP – which I'm sure we're all grateful that he did. 
2. He takes good care of his fans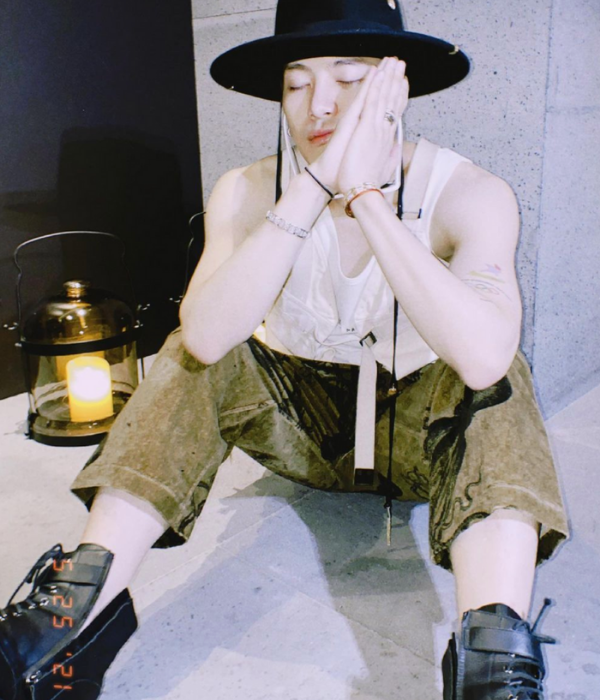 Source
With good looks and killer skills, Jackson Wang also makes his mama proud by treating the ladies, especially his fans, with utmost care. On one occasion, he showed us what a true gentleman he can be, by scolding a guy who had shoved a fan out of the way. Clearly upset, he told him, "You shouldn't do that to a woman, you shouldn't push her like that. Don't shove women like that. Okay?" – leaving his admirers totally starstruck. 
Additionally, he's been seen giving out water to fans and even saving a girl from falling over at the airport. At his concert, he quickly jumped off the stage mid-song to check on a girl after he'd accidentally kicked something in her direction, even rubbing her head to make sure she was okay. Seems like chivalry isn't dead after all. 
3. Can flip like a pro acrobat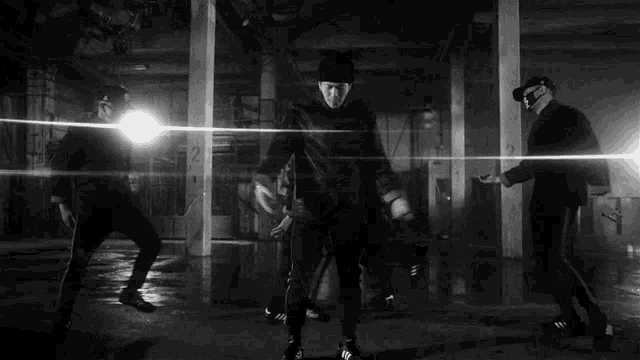 Source
Before he took on fencing, Jackson Wang learned gymnastics, but stopped when his parents thought it might impact his growth. And though it's been a while since then, he still amazes fans with his on-stage acrobatics like backflips and jumps with 10/10 form.
In the choreography for Girls Girls Girls, he and Mark Tuan even perform a coordinated flip which simply wow-ed both fans and their fellow label members. 

4. Is the founder of his own fashion brand, Team Wang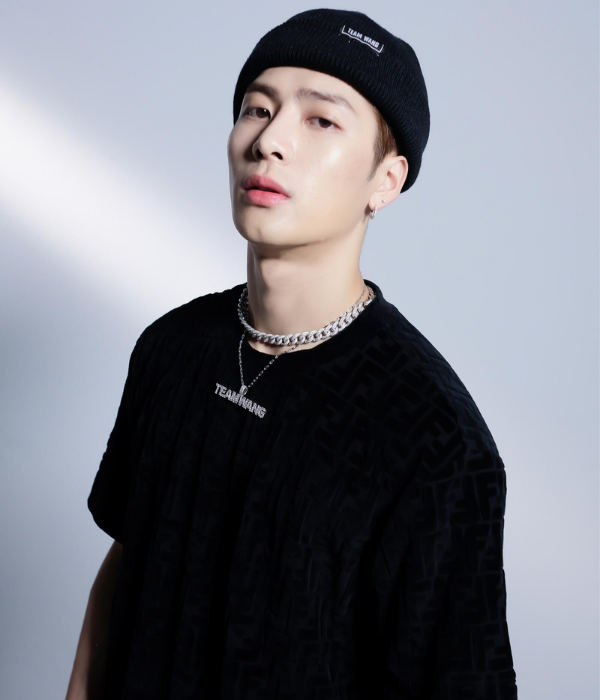 Source
While it's common for most celebs to create their own merch, Jackson Wang took things to the next level by creating a whole fashion brand known as Team Wang. Tailored to be a luxury streetwear brand, the clothing items are simplistic in nature with a monotone colour palette.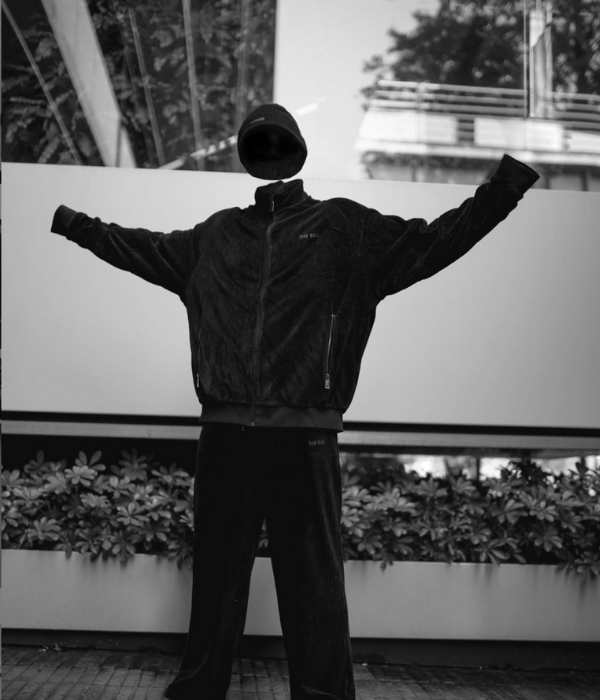 Source
Acting as the brands creative director as well, Jackson Wang didn't want the brand to have a fixed image and thus, Team Wang uses an invisible man to model all their clothing both on Instagram and on their online site. 
5. Eats clean and gyms regularly for his hot bod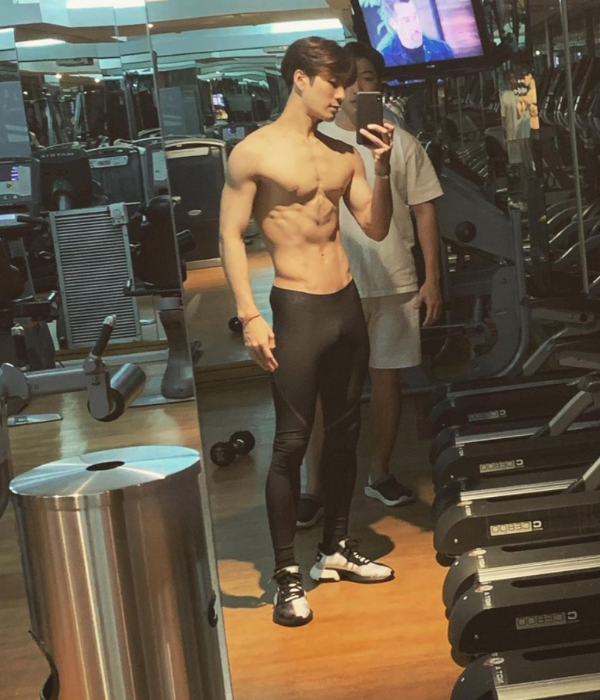 Source
Considering how lean and fit he looks in photos, it's no surprise that Jackson Wang takes his health and fitness very seriously. In an interview, he shared that his gym routine consists of a mixture of jogging on incline at different speeds and weight training. 
Additionally, he enjoys eating clean meals like salad, galbitang and Vitamin-infused water. He also keeps his carb intake low, not just for his physique but for his complexion as well.
However, as his solo career grows, he has mentioned that he's taken to letting himself relax a little. So while his physical health isn't as "perfect" as when he was performing with Got7, it has allowed him to put more focus into his emotional well-being. 
6. His mother was an Olympic gymnast
Jackson's father isn't the only one with a history in athletics. His mother, Sophia Zhou, was actually an Olympic gymnast in the 1980s. A former member of Team Shanghai, she won the bronze medal in the 1984 Olympics women's team competition. Now we know where Jackson Wang gets all his athletic prowess from. 
7. Is Amber Liu's doppelganger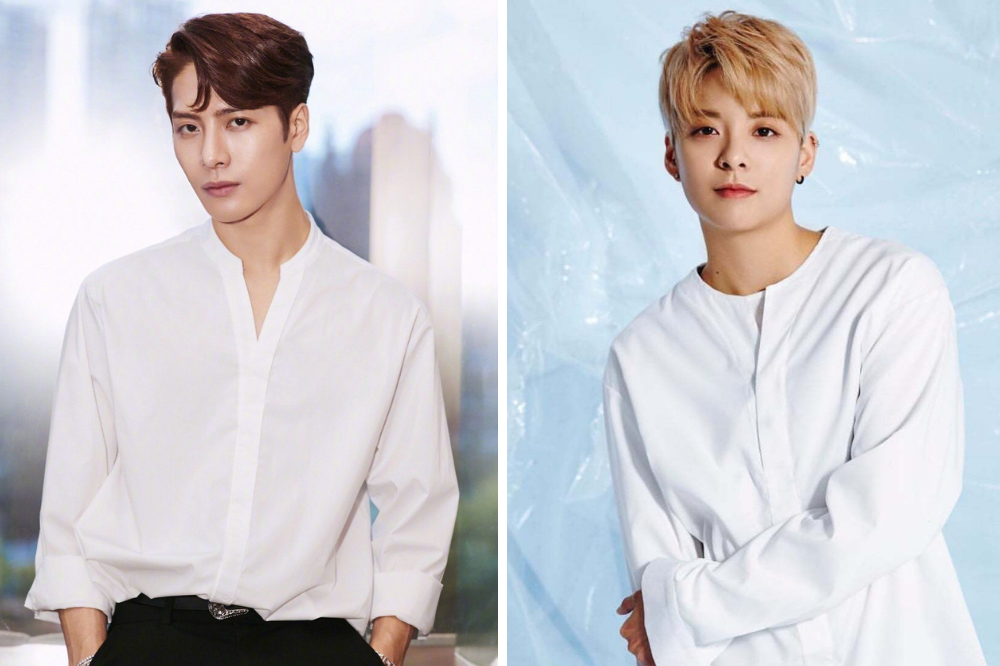 Left: Jackson Wang. Right: Amber Liu
Source, Source
For those of you who are unfamiliar with Amber Liu, she's a singer who debuted with the Korean girl group F(x) and also one of Jackson Wang's close friends. When Amber posted a picture on her Instagram posing with a motorcycle, fans mistook her for Jackson. 
To add to that, even their IRL mannerisms and dress styles are similar. Amber herself claimed that they could pass as twins at first glance. It's definitely double trouble when they're together, given their shared playful ways. 
8. Cannot eat spicy food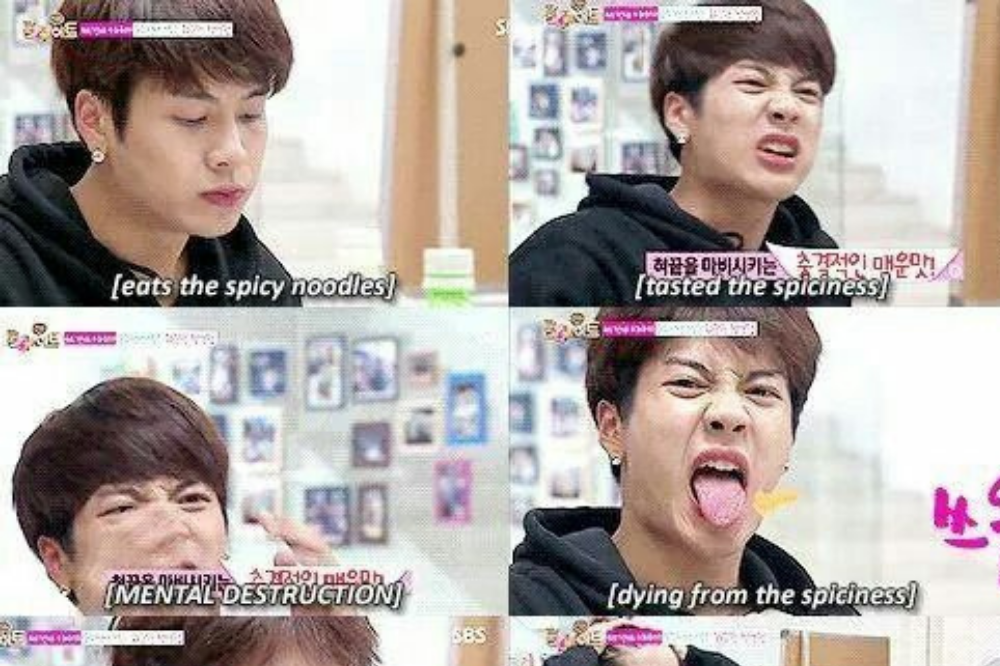 Source
Jackson cannot eat spicy food – not even a bite, period. In fact, it's possible that he's allergic to spice because he gets rashes and puffy skin whenever he gets even a taste of it. 
Even though he's able to stomach his protein shake which consists of blended chicken breasts and leafy greens, it's pretty clear that spice is his kryptonite. The few times he was shown eating spicy food on camera, his reaction clearly tells all – with his whole face contorted in expressions and turning red. 
Also read:
We Ranked 9 Best Fashion Looks From Ho Ching, Our First Lady Of Singapore
9. Attended an international school in Hong Kong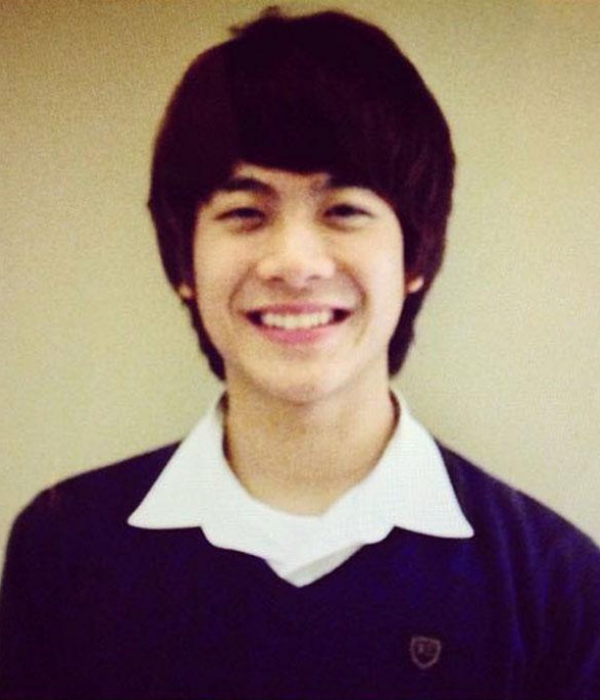 Source 
In his younger days, Jackson Wang attended an American international school, which is probably why his English is so good. He started off in a regular public school but was transferred when his teacher said that he was being too fidgety in class. 
In 2018, he even went back to AIS Hong Kong to show his support for the years that he studied there. 
10. Can speak 7 languages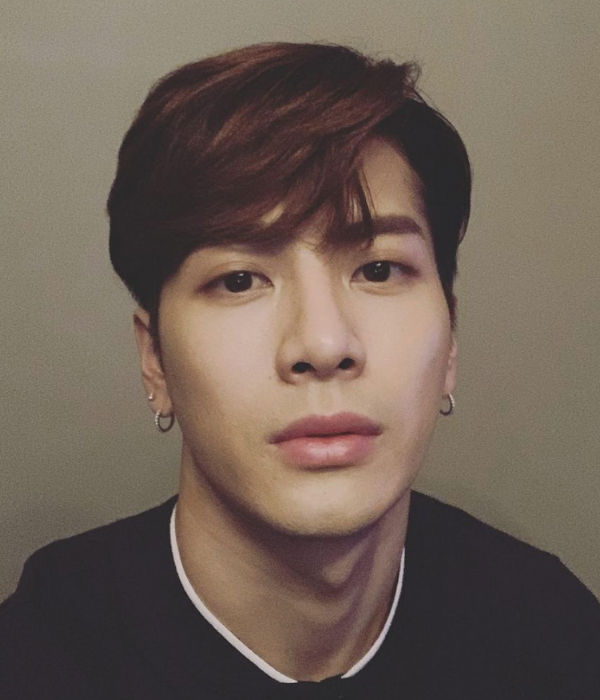 Source
Aside from English and Korean, Jackson is also able to speak fluently in Mandarin Chinese, Japanese, Cantonese and Shanghainese. While the latter 2 are dialects he learned from his parents, he studied Korean and Japanese while in JYP. 
If that wasn't already impressive, he is also able to speak a little bit of French which he showcases ever so often in his interviews. His tips for getting the hang of a new language:  learn the culture and humour of the language's origin. 
11. Was on Season 2 of Roommate with Lee Dong Wook, Lee Gook Ju & Young Ji
Before his rise to fame in Got7, Jackson was on Season 2 of the Korean reality show, Roommate. On the show, different celebrities have to live together while juggling household chores in a shared environment. 
During his time on the show, he lived alongside comedian Lee Gok Ju and Lee Dong Wook who's most known for his role in Goblin. The show is also where he met Heo Young Ji from the girl group Kara, who many fans have shipped Jackson with in the past.
The most iconic moment captured on the series has to be when he made a hilarious mini dance video with Gok Ju and Young Ji while dressed in a gold sequined jacket and bow headband. 
12. Auditioned for JYP thinking it was Big Bang's agency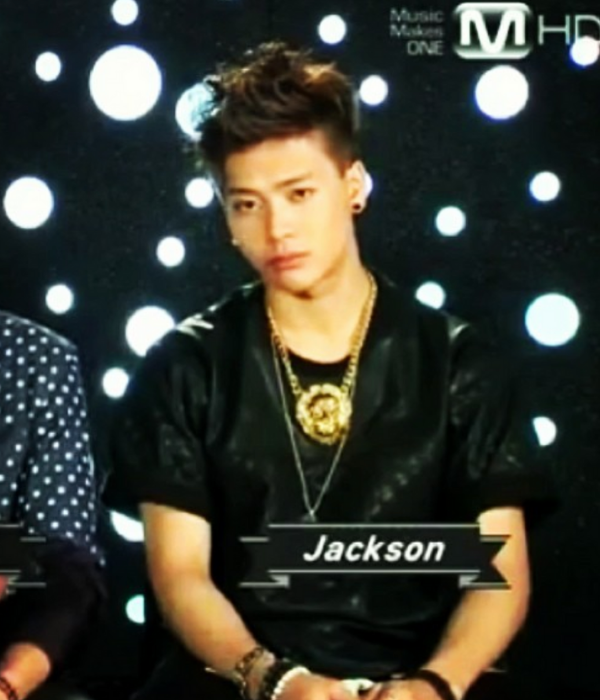 Source
If you've ever wondered what influenced Jackson to audition for JYP, it was all because his friend introduced him to BigBang. The second a JYP representative visited his school to scout for participants to audition, he jumped at the chance to be signed under the same label as the group – or so he thought. 
BigBang was and is under YG Entertainment, not JYP. It's a good thing he auditioned anyway because he wound up placing first among all the contestants and was able to get a kick start in the music industry. 
13. His first screen name was J-Flawless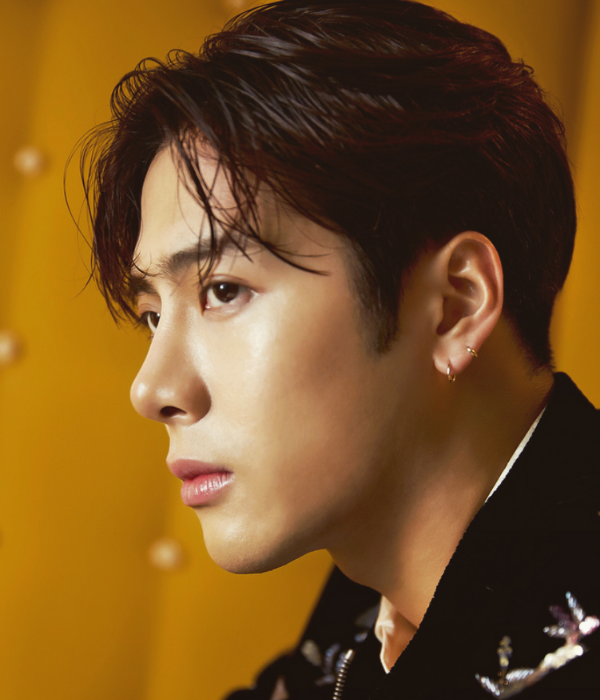 Source
When Jackson Wang was still a trainee, he went by the name J Flawless, and while the moniker didn't stick, some fans still call him by the name till this day. The name was used during his time on Who Is Next, the gig which got him into JYP.  Given his killer looks, superb talent and how well he takes care of his body, it's hard to disagree that the name is anything but fitting. 

14. He has 8 tattoos, with 2 dedicated to his parents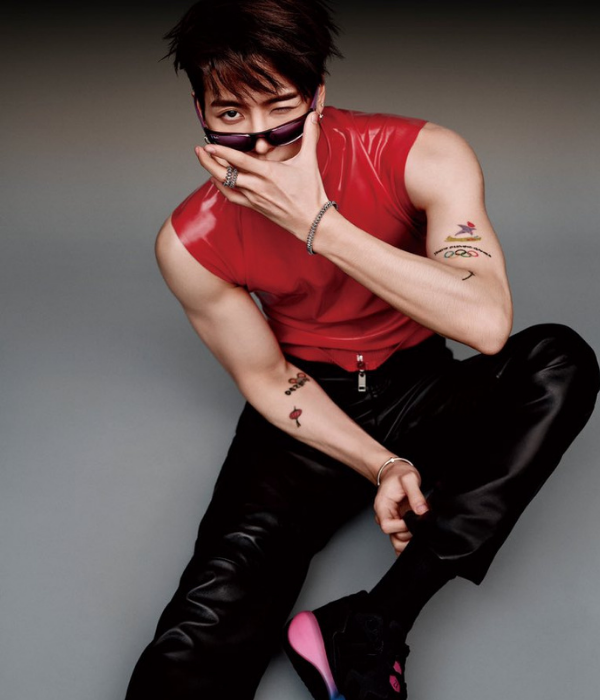 Source
While the colourful nature of the tattoos on Jackson's arms left many fans wondering if they were just temporary, he has confirmed that they are in fact real. Of the 8 tattoos he has revealed, one of them is of the SG Youth Olympic Games logo to commemorate his participation in the tournament. 
On his forearms, he also has a rat and a rooster inked respectively on each side, which are his mother and fathers zodiac signs. The other tattoos he has on his arms are motifs like a red lantern, which symbolises luck in Chinese culture.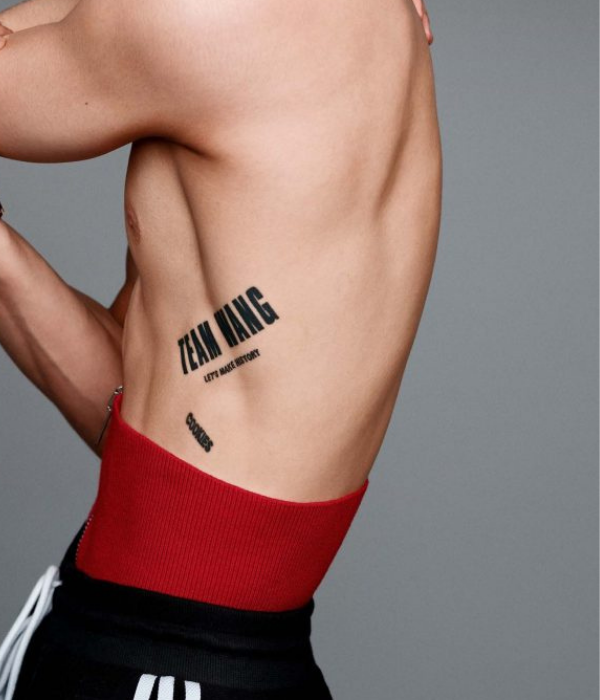 Source  
Additionally, he has tattoos on his torso which are simple black coloured words dedicated to the launch of Team Wang – the word "cookies" being what the brand uses to refer to their different collections. 
15. He was part of a parody group called Big Byung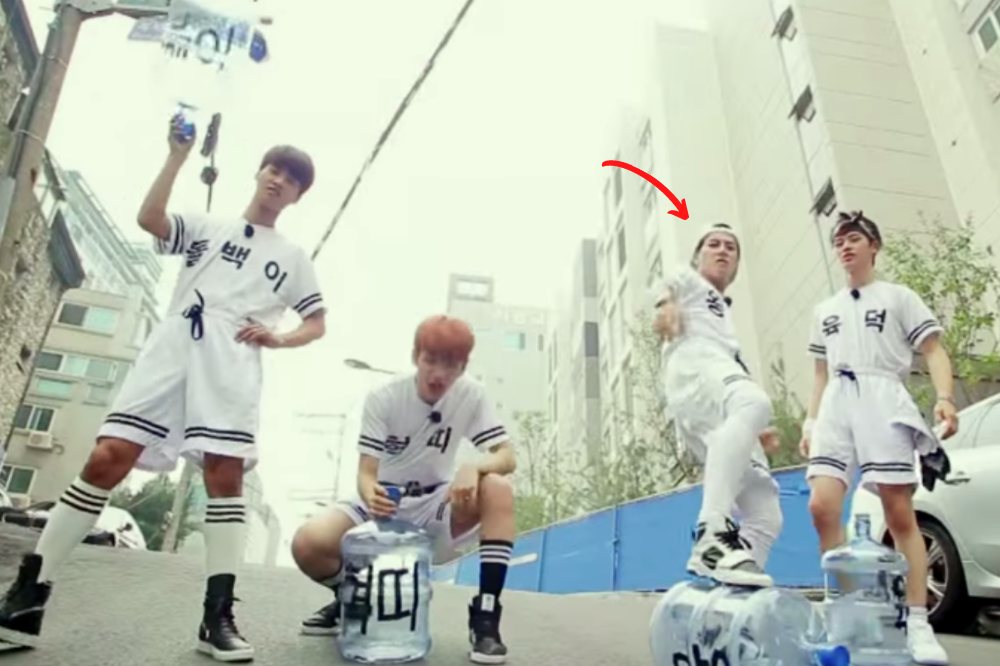 Source
On the variety show Hitmaker in 2014, Jackson Wang was put into the parody group, Big Byung, which translates to big bottle in English. The group had 4 members, which apart from Jackson, consisted of Yook Sungjae from BtoB, plus Han Sang Hyuk and N from VIXX. 
The group released a song called Stress Come On in Season 1 which gained so much popularity that they were asked to be on Season 2 as well. While the group was only made to be temporary, the few songs they created left a pretty lasting impression.
In fact they even have a song called "Ojingeo Doenjang", which means squid and soy bean paste, respectively – and the whole song basically talks about the 2 foods. 
16. His ideal type is an athletic girl with a good personality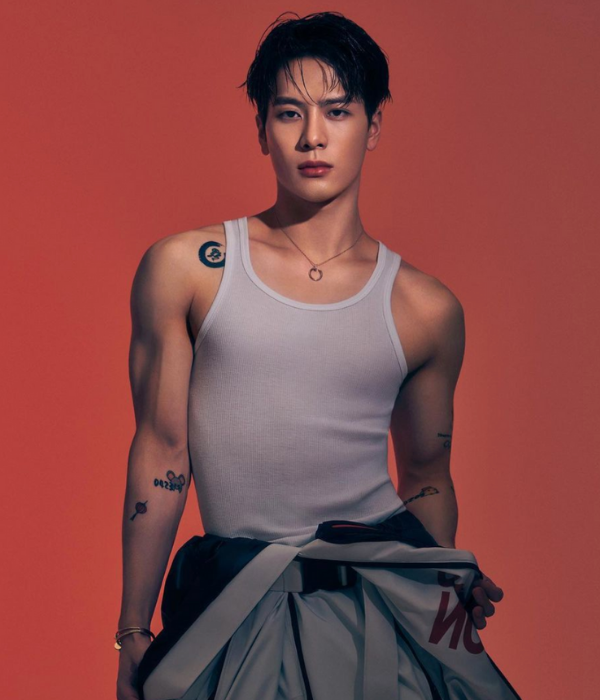 Source 
Jackson Wang has shared on multiple occasions that he believes personality is more important than looks. While it has been rumoured that he prefers girls who are athletic and tan, he has never confirmed this. In an interview with Hotpot TV he says, " If you're the right fit, come find me. I'm okay with anything", so if any of you are interested, time to make a move. 
17. He's good with kids 
In Season 3 of Let Go Of My Baby, Jackson showed off just how good he is with kids. On the show, he had to look after and live with kids alongside 3 of his co-stars, Johnny Huang, Cheney Chen and Vin Zhou. From the moment he met the kids, he was able to easily converse and get along with them. Unsurprisingly, they were practically glued to him throughout the season. 
Aside from looking after the kids, he also displayed his cleaning and cooking skills while on the show. Jackson Wang is basically ideal husband material, but as for now, it seems his career comes first before starting a family. 
These Jackson Wang Facts Will Get You Excited For What Is Yet To Come Of The Talented Artist
Now part of the group PanThePack, Jackson Wang doesn't seem to be taking a break from the music industry anytime soon. As he focuses more on his solo career with Team Wang and a range of other ventures, we can only sit back and watch him totally slay at all he does. 
Cover image: Source, Source, Source
Also read:
16 Lawrence Wong Facts Like Almost Debuting In A Japanese Boy Band & Making BBT Vlogs