Jamie Chua Facts 
If the success of "Crazy Rich Asians" and "Bling Empire" are anything to go by, Singaporeans are a kaypoh bunch when it comes to wealthy individuals in Singapore. Socialite Jamie Chua is one of them and for those who aren't familiar, she made the headlines in 2011 by divorcing her then-husband, an Indonesia tycoon, after 15 years of marriage. 
But that's not all. Her shocking monthly alimony request of $450,000 caught the media's attention and since then, her lavish lifestyle consistently catches social media's attention. If you are curious to learn more about her tai tai lifestyle, here are 18 interesting lesser-known facts about Jamie Chua.
1. She is not only asset-rich but also rich with followers on her social media accounts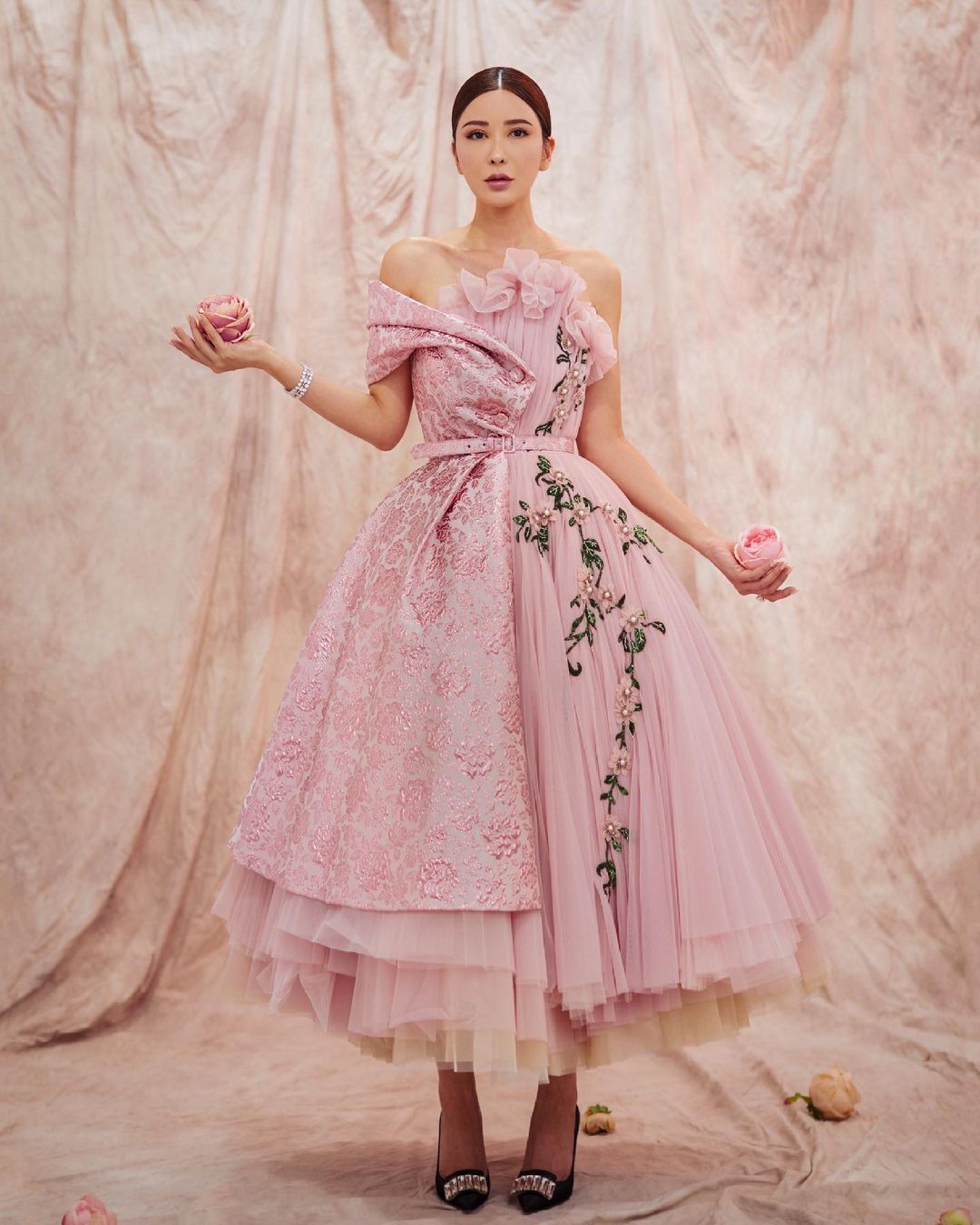 Source
As of August 2021, Jamie Chua has 1.2 million followers on her Instagram and more than 513,000 followers on her YouTube channel. She also has a TikTok account with more than 252,400 followers. 
On her feeds, you'll find the socialite sharing about her branded bags, giving a house tour, or snapping a picture with her $1 million McLaren Supercar.  
2. Shares fashion tips on her TikTok account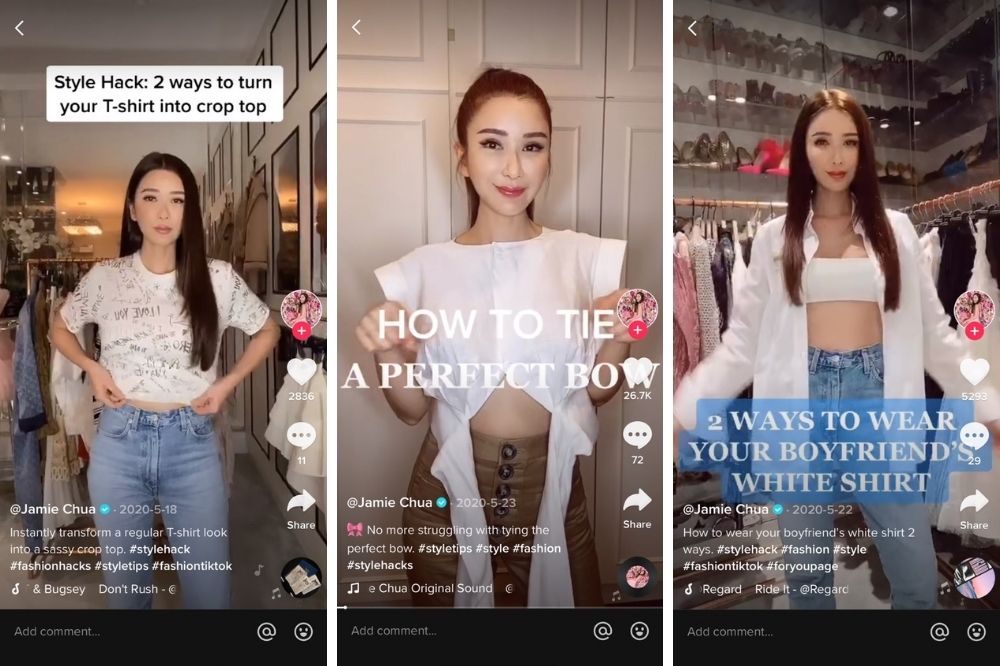 Source
Jamie Chua owns a walk-in closet of 700 square feet, which is similar to the size of a 3-bedroom HDB flat. Besides storing literally tons of clothes and accessories, it's also her go-to shoot location for her TikTok videos.  
After hopping onto the platform, she now consistently shares videos of various fashion hacks and styling tips from the closet. 
3. Her bag collection is worth almost half of her net worth at $22M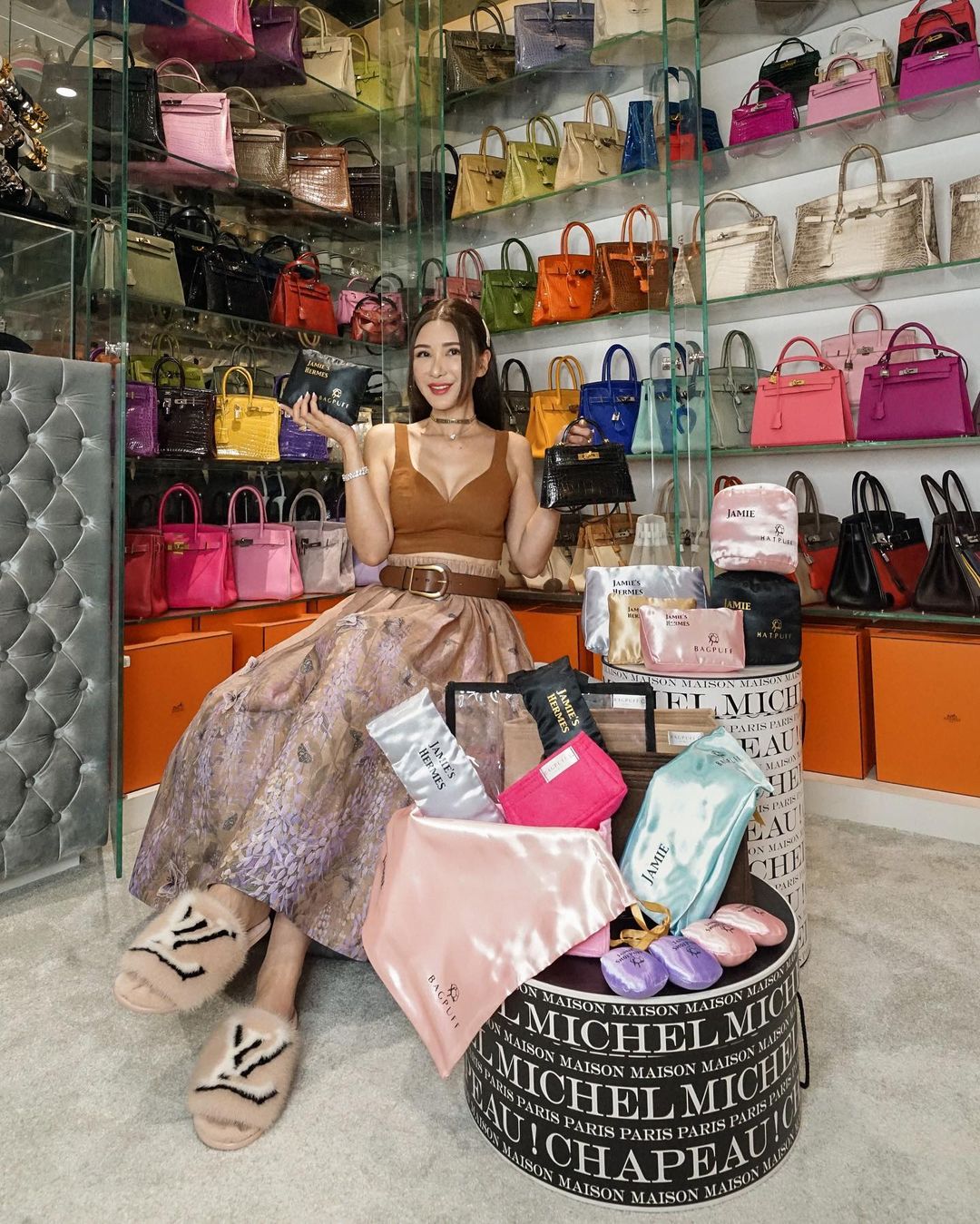 Source
According to a report by Wealthy Persons, Jamie Chua is estimated to have a net worth of $50 million in 2021. She also has one of the biggest collections of Hermes Birkin bags in the world, with over 200 of them. In total, the bags have an approximated value of $22 million.  
4. Came from a humble background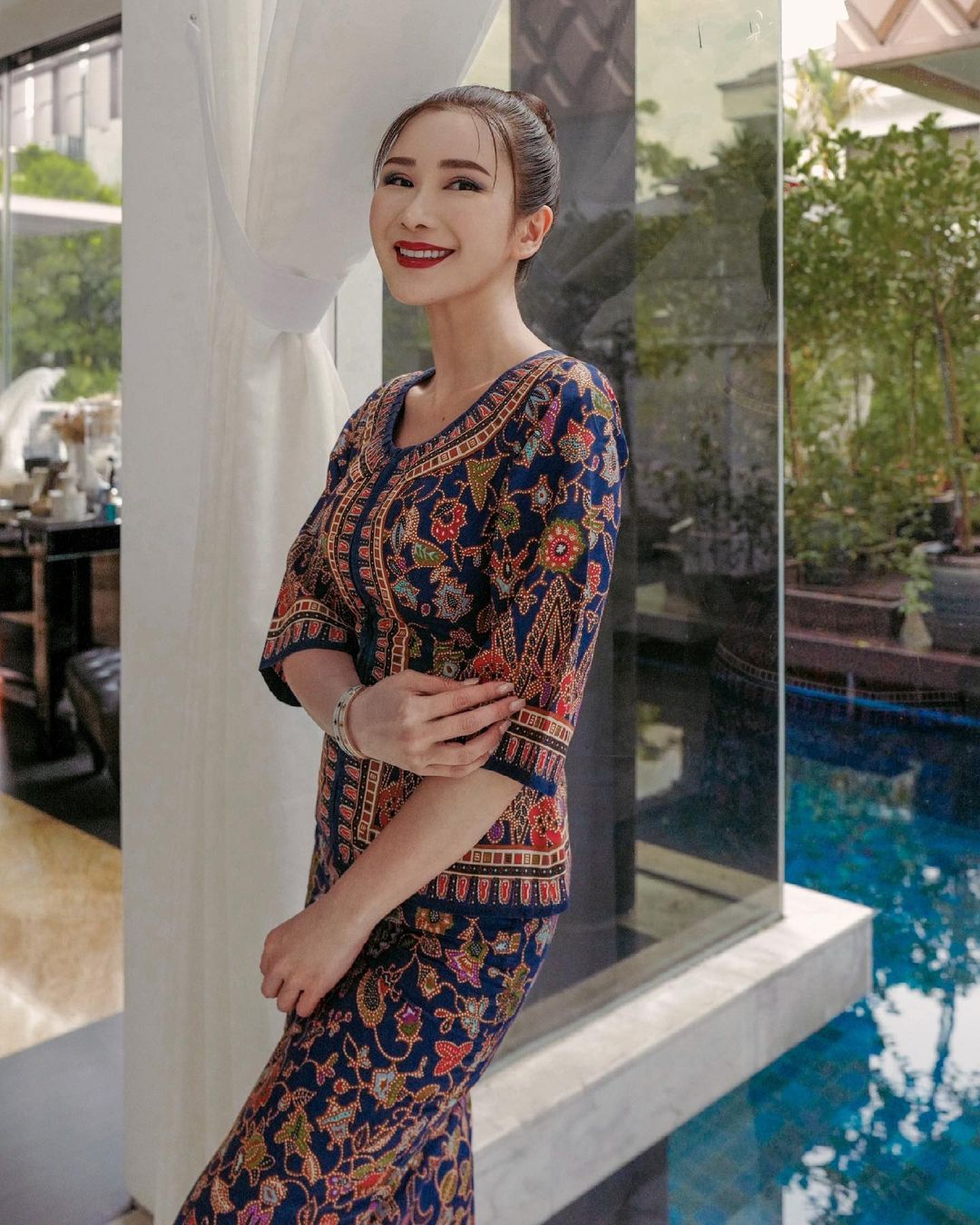 Source
Surprising to some, Jamie Chua was not born with a silver spoon in her mouth and she grew up in a humble family. Her father was a travel agent and her mother was a housewife. She is also the oldest among her 2 other siblings. 
When she was 15, she began to earn extra cash to support her family by taking up modelling gigs. Later at the age of 17, she joined Singapore Airlines as an air stewardess.   
5. Her parents lent her $800 to attend modelling classes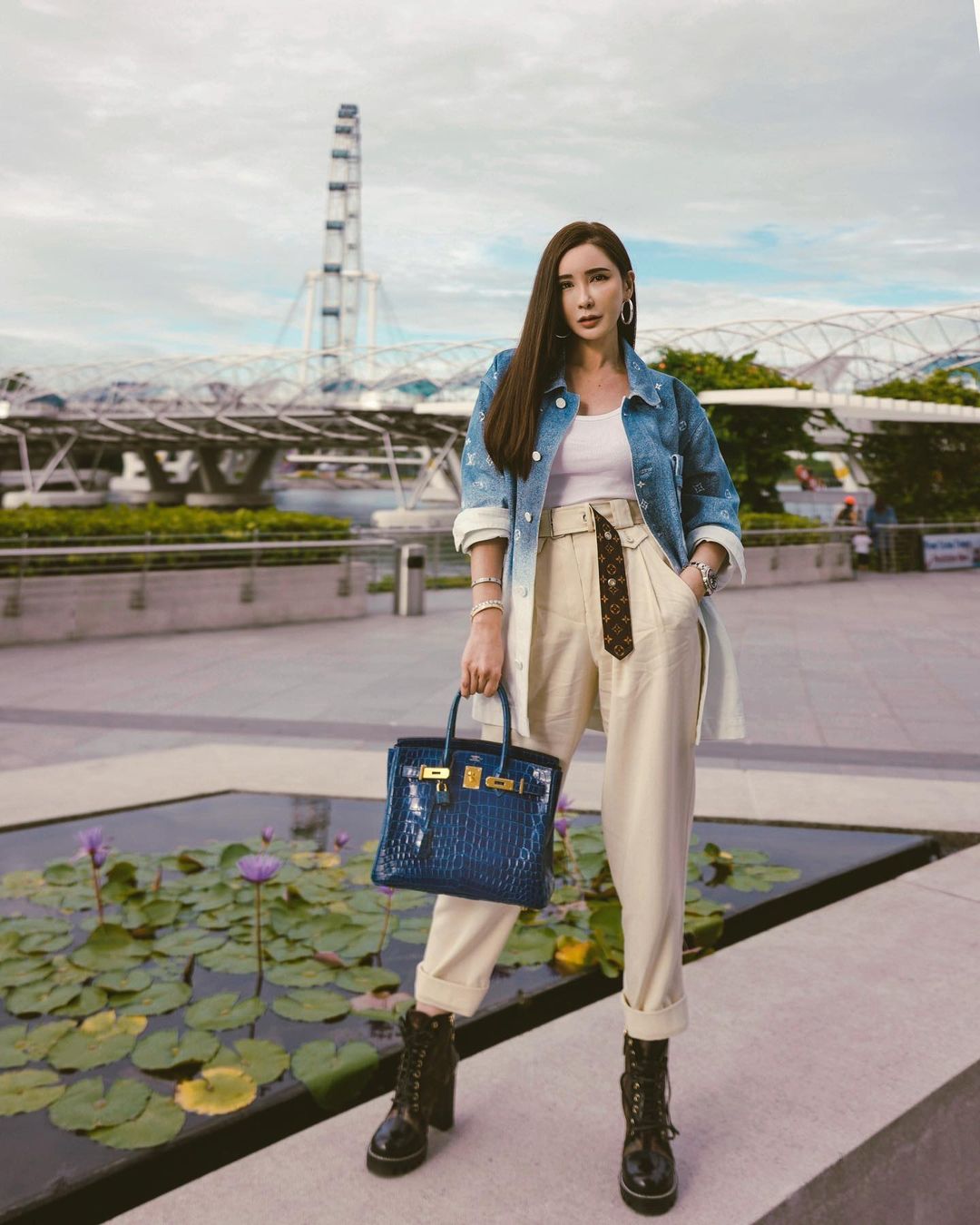 Source
To achieve her initial passion of becoming a professional model, Jamie Chua had to attend modelling classes at Mannequin Studio that required a fee of $800. Her parents were initially reluctant but eventually lent her the sum. She then spent most of her time after school going for auditions, which later landed her various advertisements and photoshoots. 
Turns out the investment by her parents was worthwhile, as she managed to pay them back from her modelling earnings.
6. Uses a $1.50 eyebrow pencil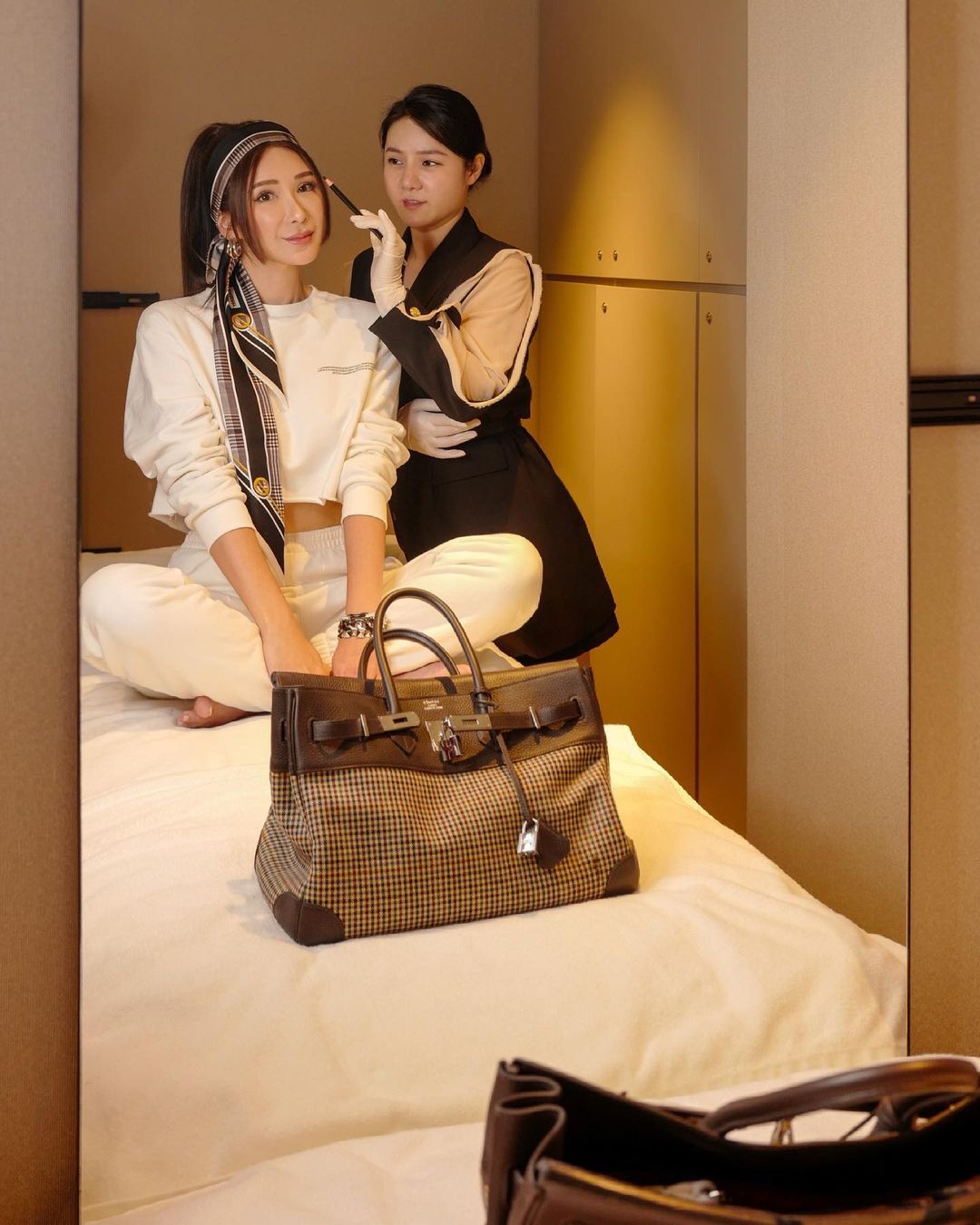 Source
With the luxurious lifestyle that Jamie Chua leads, you'd think that her beauty products would be expensive and branded too. But according to an interview, she actually uses a $1.50 eyebrow pencil to fill her brows when they are due for an embroidery touch up. 
7. She's had 3 business ventures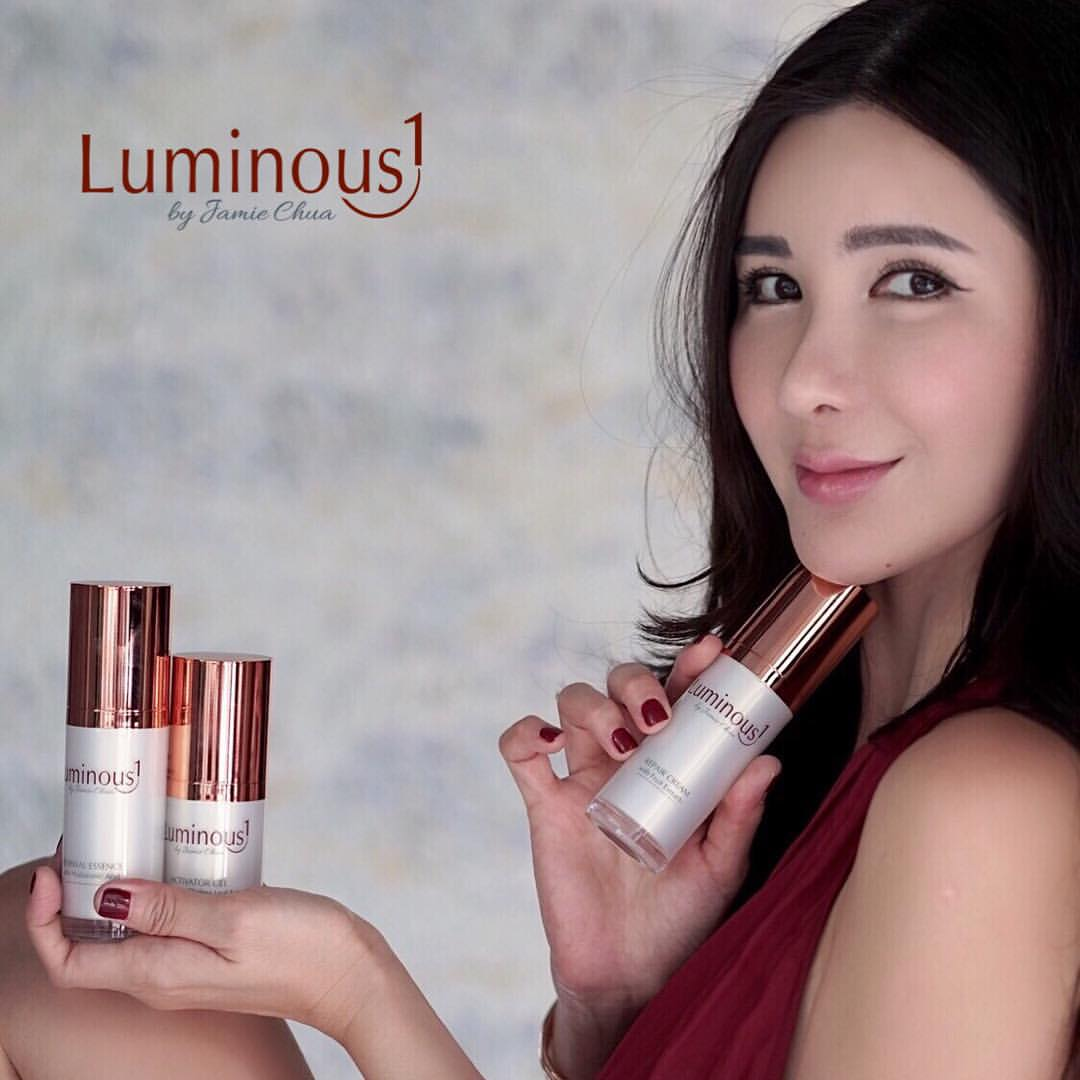 Source
Jamie Chua wears many hats and one of them is of an entrepreneur. To date, she has a total of 3 business ventures. 
In 2006, she established Cloud 9 Lifestyle which was the distributor for the designer shoe brand, Manolo Blahnik. Cloud 9 Lifestyle is a subsidiary of D'League ‒ the company in which her then-husband, Nurdian Cuaca, owned a portion of the company's shares. 
Later in 2014, she founded The Closet Raider with her friend. It is an online listing platform that facilitates the buying and selling of second-hand luxury goods. As of 2018, it was reported by SGP Business that the business had struck off. 
Jamie Chua also started a skincare company called Luminous1 in 2015, which aims to provide quality skin care products at an affordable price. It is unknown if Luminous1 has closed down, since its social media pages are currently inactive since February 2020. 
8. She brought the first Manolo Blahnik boutique to Southeast Asia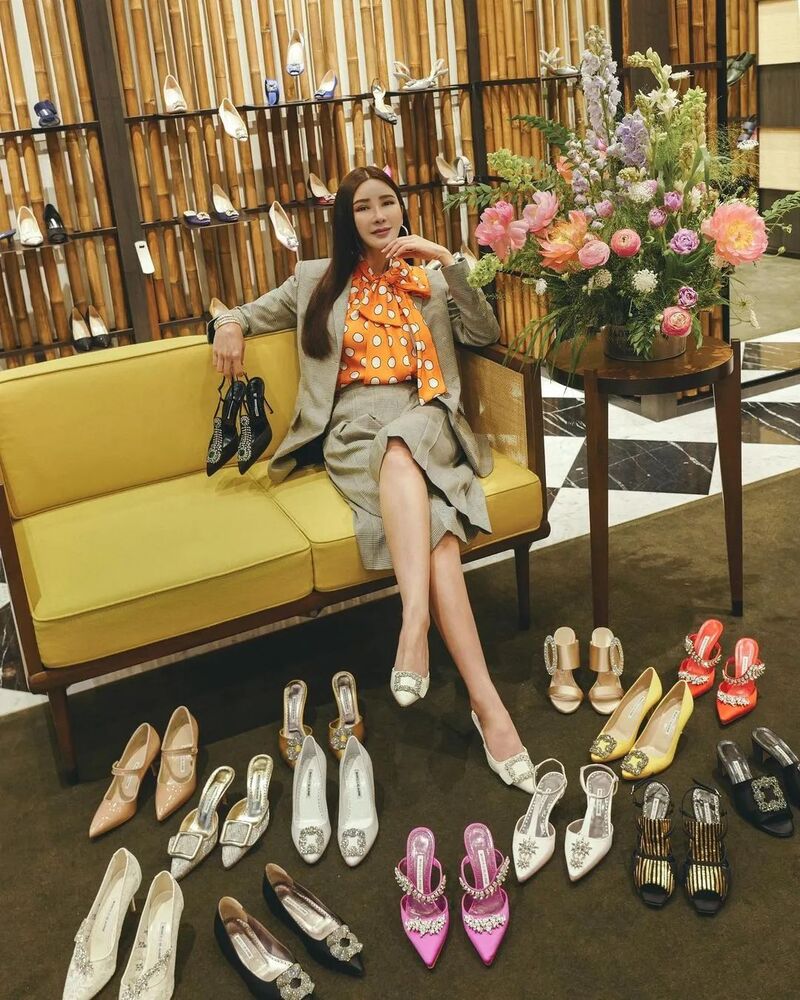 Source
Thanks to her love for Manolo Blahnik shoes, Jamie Chua actually brought the first boutique to Southeast Asia through Cloud 9 Lifestyle. As Cloud 9 Lifestyle is the subsidiary under D'League, she was able to receive the franchise rights through D'League. 
The first retail shop opened in 2007 at Hilton Hotel Singapore and later, Jamie Chua opened a second outlet at Marina Bay Sands in 2010. However, both stores closed in 2011. 
Also read: 
9 Ultra-rich Women In Singapore And How They Got Their Wealth
9. Spilled ice kacang on her first-bought luxury bag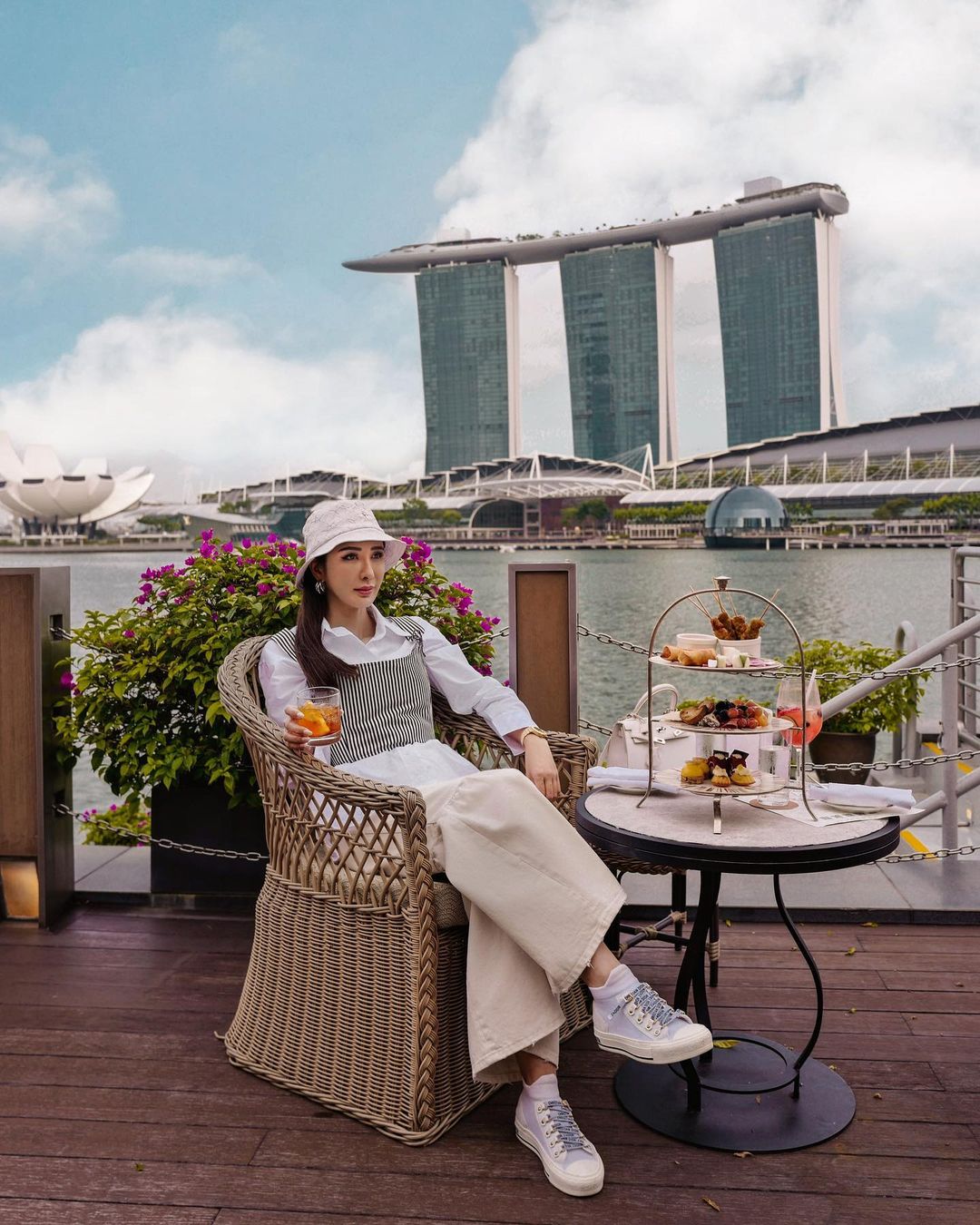 Source
When Jamie Chua was 17, she bought her first luxury bag from Chanel using the money earned from modelling. According to an article by Asia One, it was said that she had actually ruined it accidentally by spilling ice kachang on it. 
10. Regrets buying Chanel bags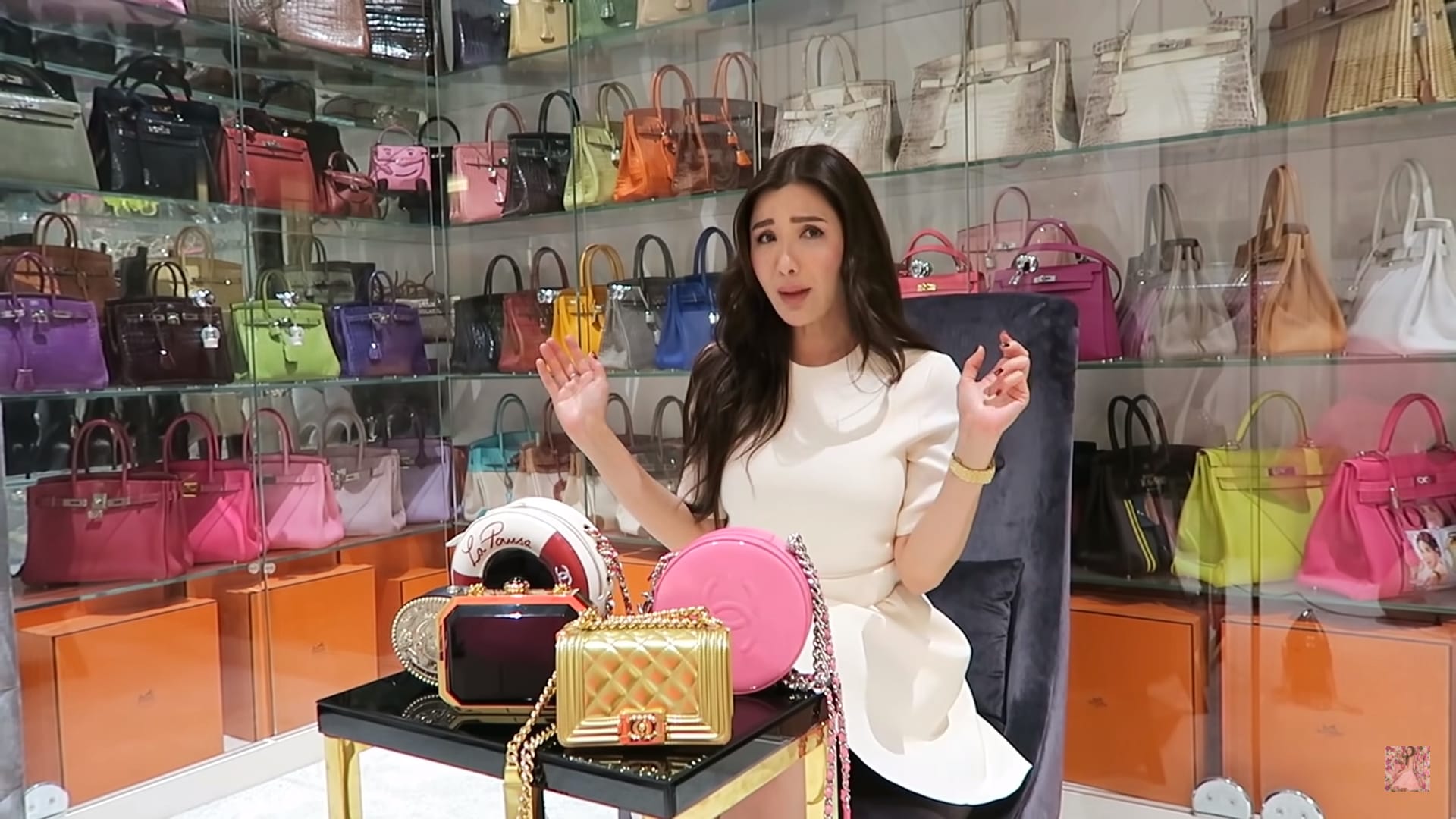 Source
No one knows the exact number of designer bags that Jamie Chua owns, but among them, she has 5 that she regrets buying. Interestingly, all are from Chanel. 
While she finds the bags cute, practical issues like small storage space are the main reason why she regrets getting them. She finds it hard to put anything inside and mentions that she will avoid getting such bags in future, unless they are suitable as display items. 
If you are interested in watching the full video where she shares more about this, you can do so here. 
11. Protects her closet with a fingerprint access lock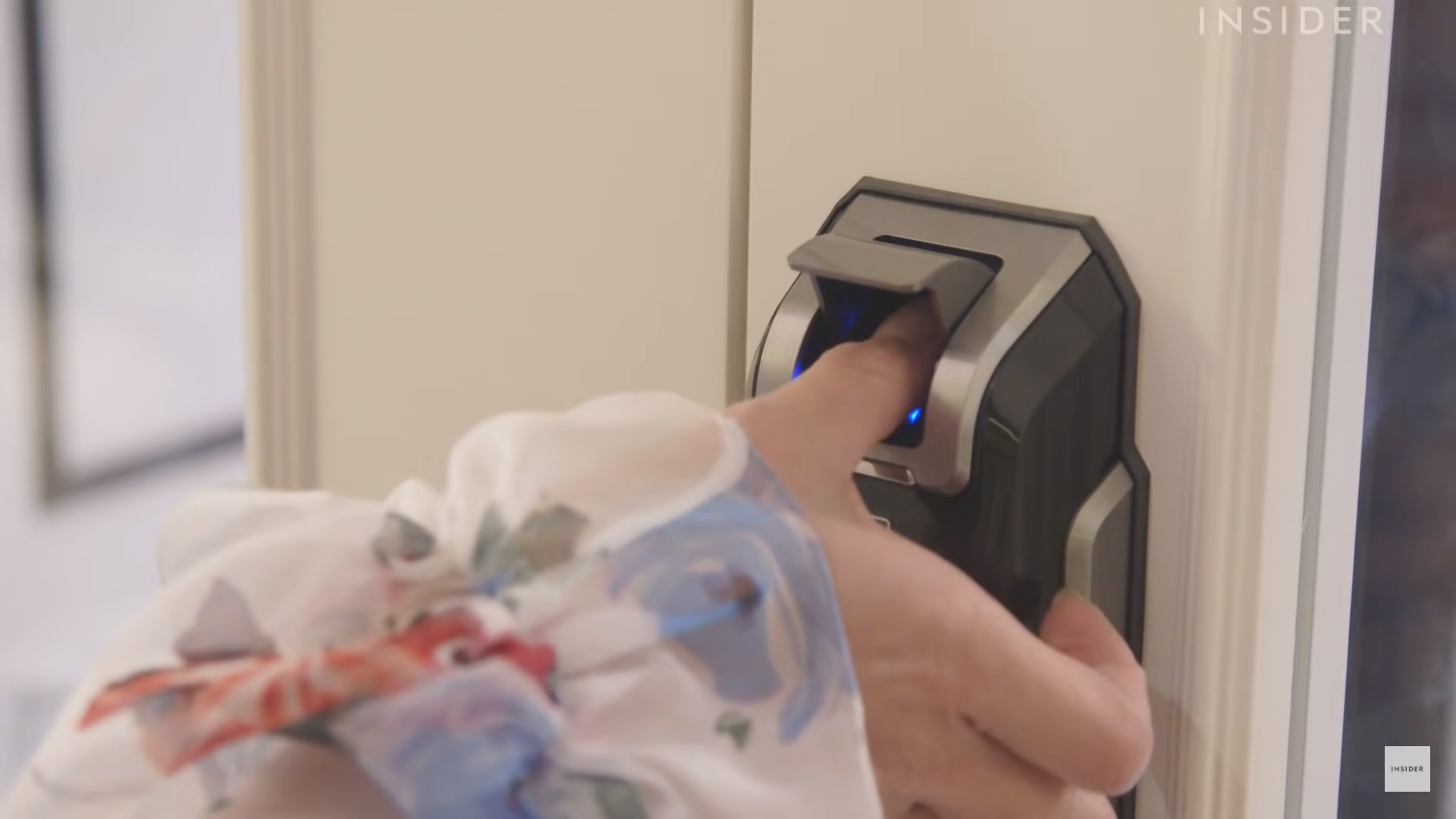 Source
With the number of designer items Jamie Chua has, it is no surprise that she would want to keep them safe in her walk-in closet. According to a video interview with Insider, the closet is protected by a fingerprint access lock and she is the only one who can open it. Smart or unnecessary? You decide. 
12. She has never been to a gym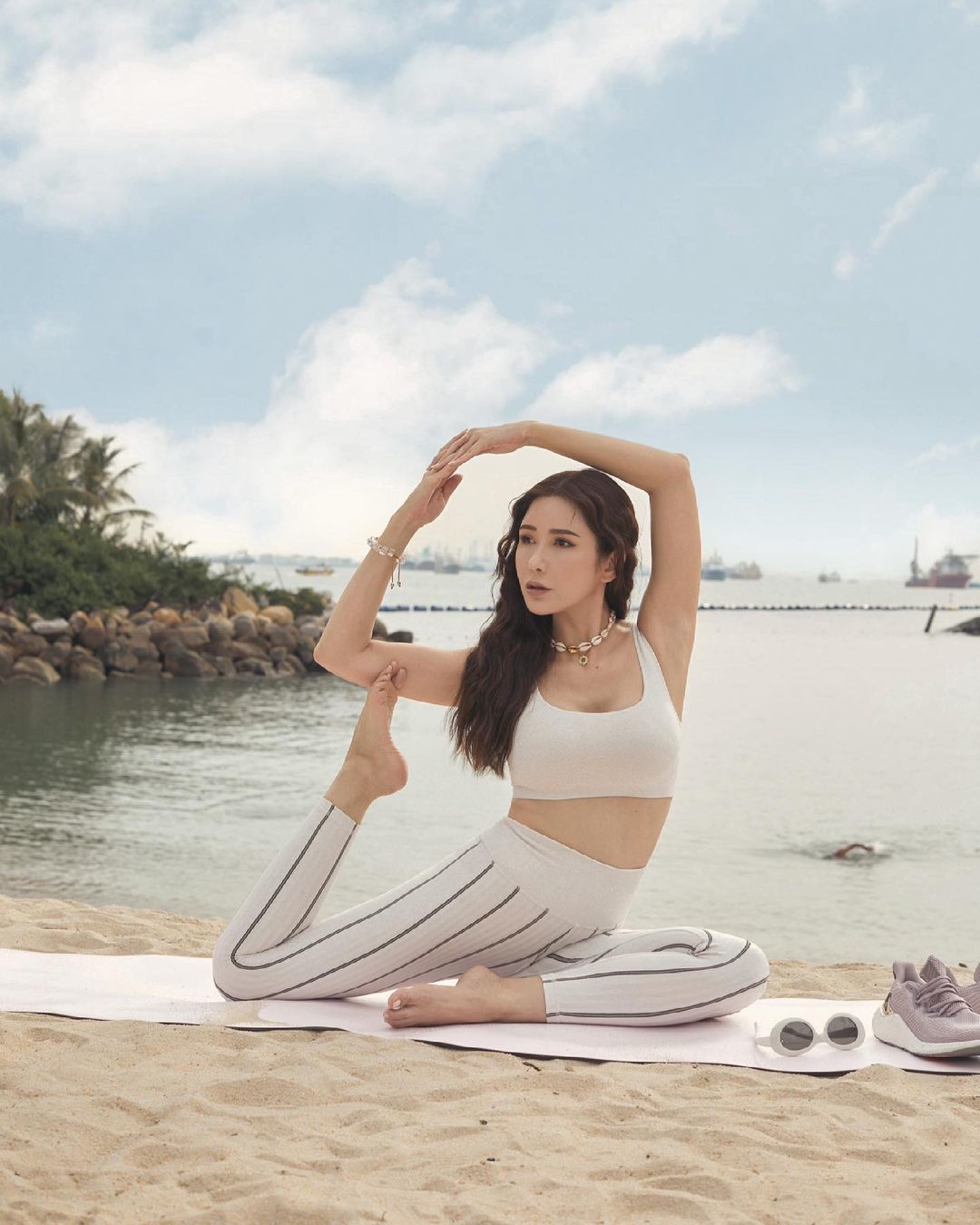 Source
According to an article from Guidesify Singapore, Jamie Chua has never stepped foot into a gym in her life. 
That said, some might wonder how she maintains her slim figure. 
It turns out that although she does not head to the gym, she practices yoga regularly as her form of exercise. In addition, she also goes for regular body treatments. 
13. Does get affected by haters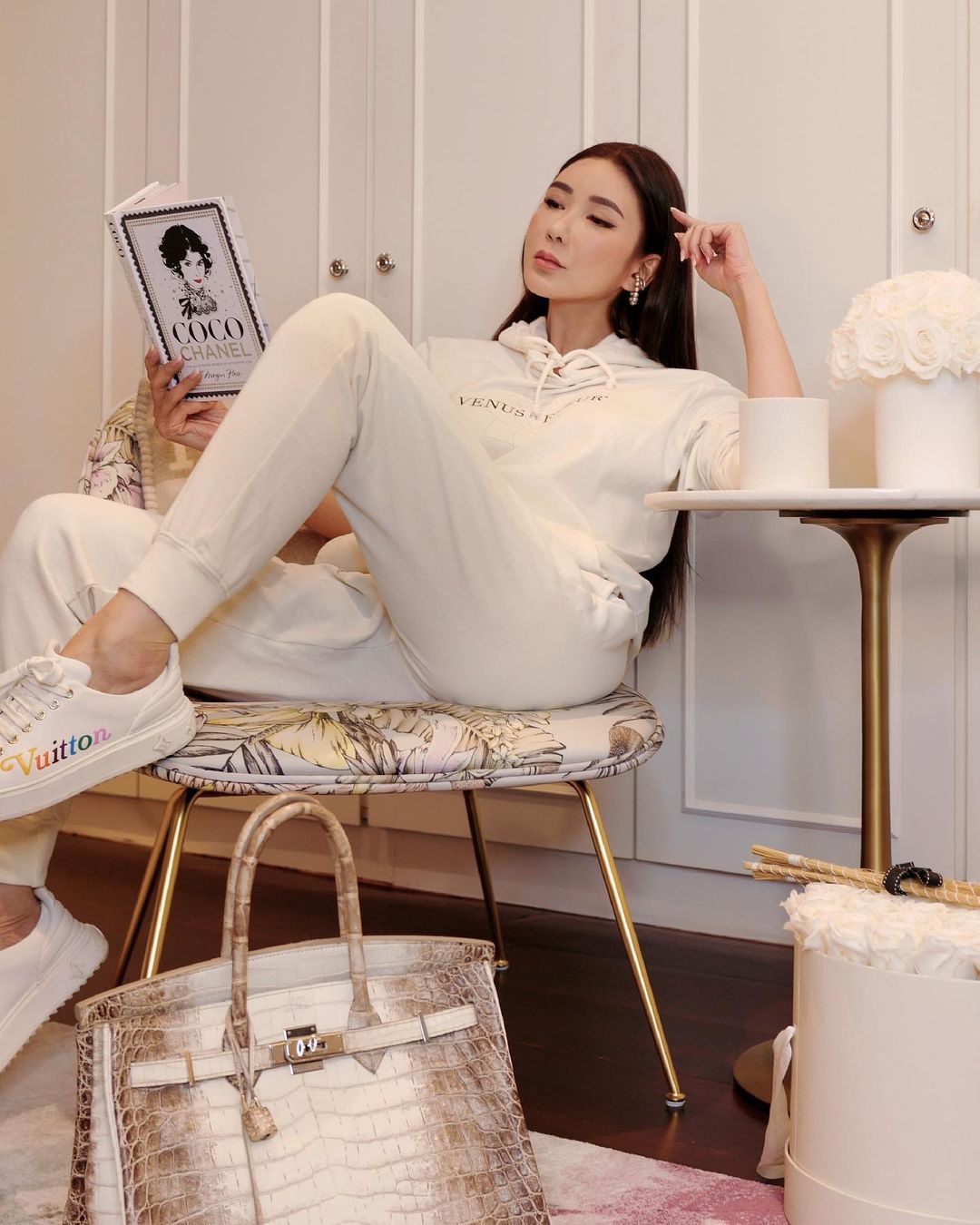 Source
Behind the glitz and glamour, Jamie Chua is a sensitive person when it comes to facing comments from haters. According to an article by The Asian Parent, she actually broke down in tears during an interview with Indonesian media, Silet. 
She talked about how people hated her and recalled one horrifying incident in which her friend-turned-hater sent someone to throw acid on her. 
14. Did not marry into a rich family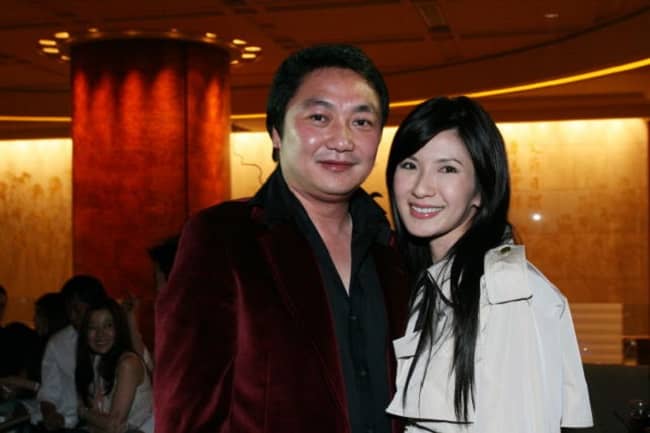 Source
An article by Yahoo reported that Jamie Chua's ex-husband Nurdian Cuaca was only a regular businessman when they tied the knot. Through a video uploaded by Cumicumi, she explained that she did not marry into a rich family and it was only after 10 years of hard work before her ex-husband became successful. 
According to an article by Just Richest, the couple had assets in real estate and properties in Sentosa Cove and Hong Kong at the time of divorce.  
15. Her current boyfriend is a lawyer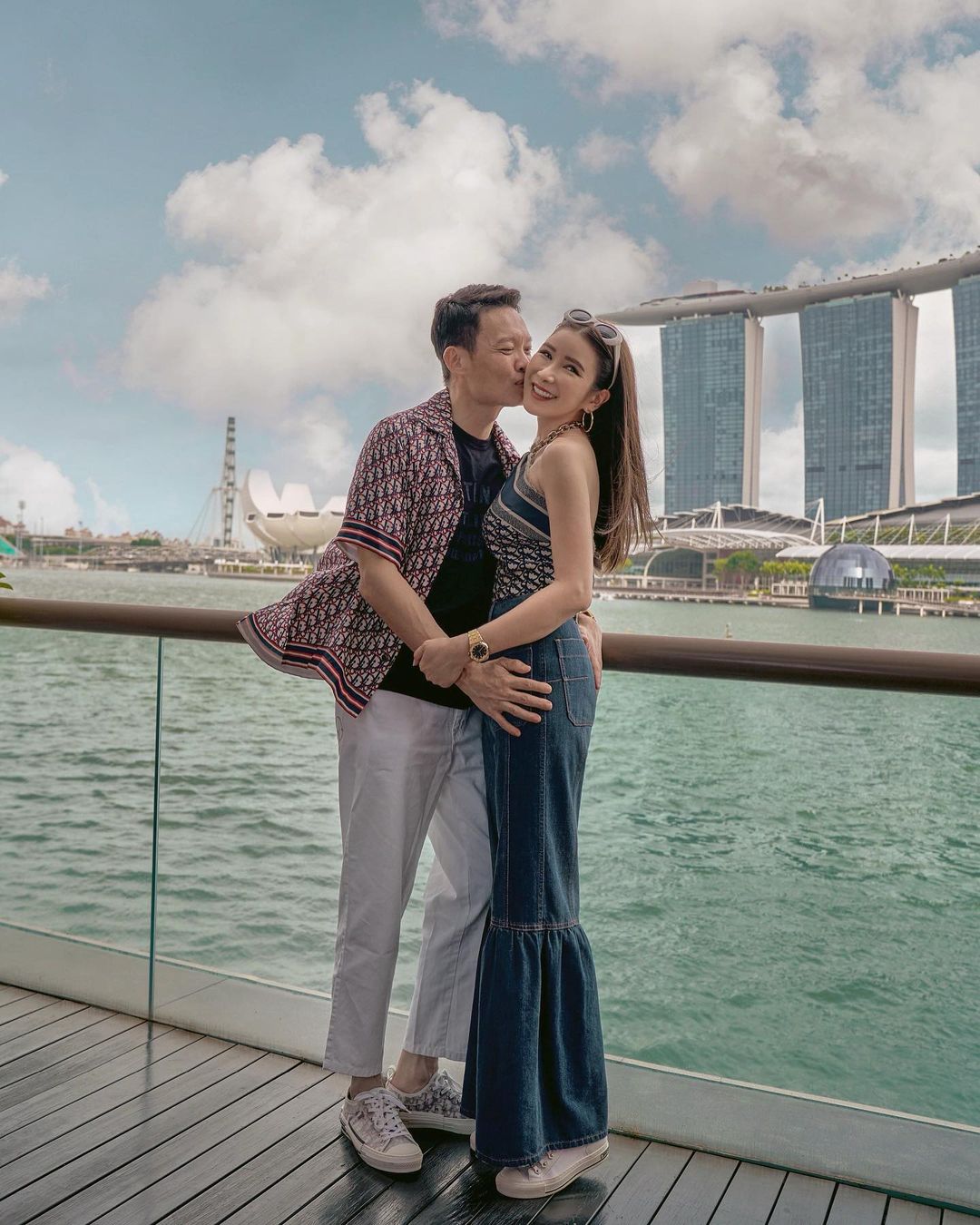 Source
Jamie Chua may have fallen out of love before but she found it again with her current long-time boyfriend, lawyer Terence Koh. For those who follow Jamie Chua's Instagram, you'll notice him appearing occasionally on her posts. 
16. She has a farm of her own 
Not many actually know this but Jamie Chua has an alternate Instagram account, @jamies.secretgarden, where she shares about her gardening and farming adventures. 
She owns 5 fertile hens named Shahtoosh Peck, Cashmere Chirp, Chiffon Yolk, Linen Lay, and Satiné Cluck. There are also 2 chicks that she has yet to name. 
Plus, she grows guavas, bitter gourds, and even lemons in her garden. Who would've thought that this socialite would have green thumbs too!
17. Gave her daughter an heirloom worth $300,000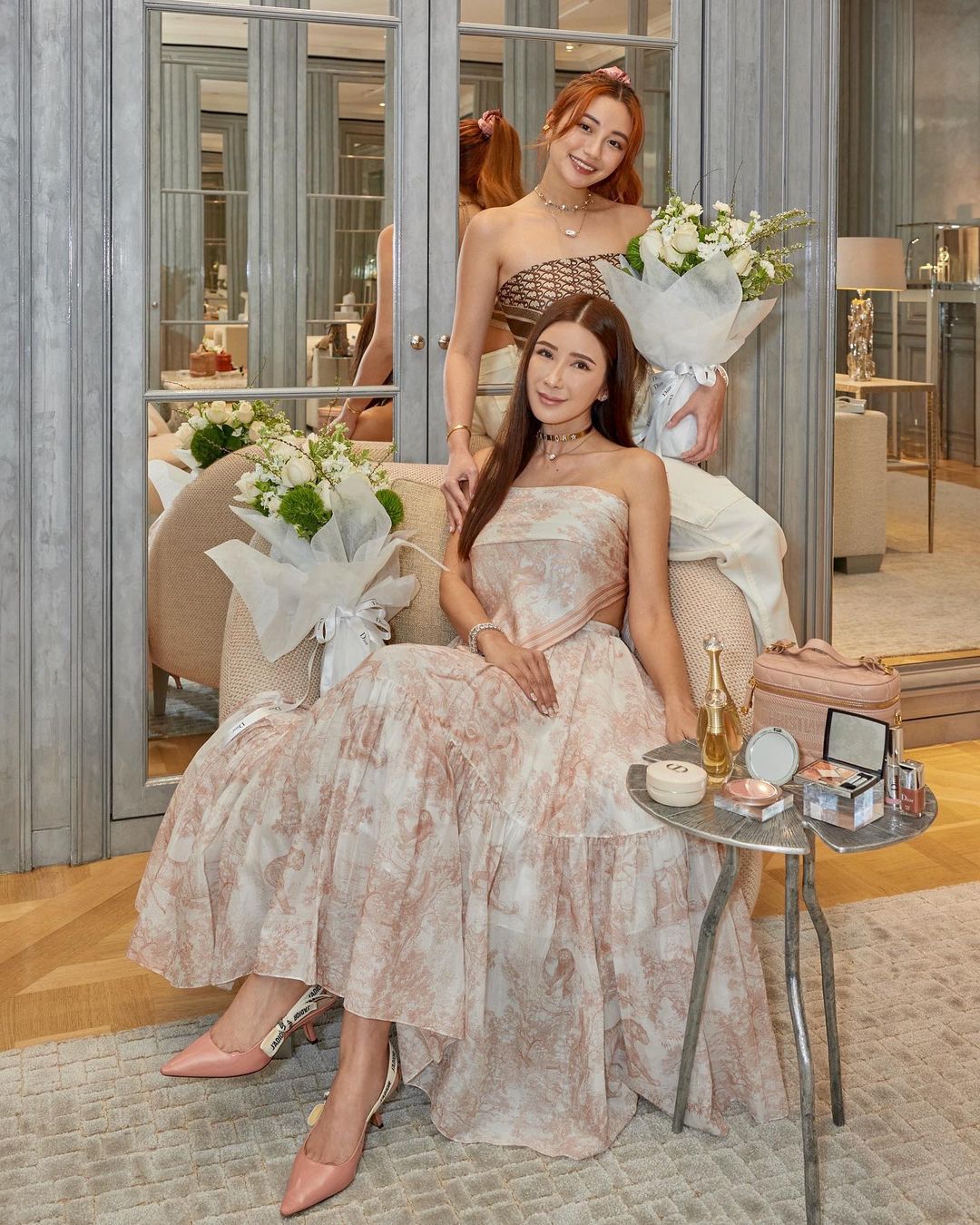 Source
Jamie Chua is a loving mother of 2 children, Cleveland and Calista Cuaca. Based on an interview with Women's Weekly, she bought her daughter a piece of jewellery set worth $300,000 when she was just 9 years old. 
It is a heart-shaped solitaire pendant and a matching ring for her daughter's future wedding. 
These Jamie Chua Facts Show That She Is A Hard Worker And A Loving Person
Many people know Jamie Chua as a rich tai tai but beyond her assets and luxurious lifestyle, she is also a hard worker and loving mother. Who knows, she might even be casted for her own future reality show, and you bet that we'll be watching if it happens. 
Also read: 
10 Rich Singaporean Tai Tais & Socialites That Could Star In Singapore's Version Of Real Housewives