Ultra-rich Women In Singapore 
Women are continuing to break barriers in our country in all sorts of ways—look no further than female politicians in Singapore, who now occupy a record-breaking 29% of seats in Parliament. And while the list of Singapore's Richest remains male-dominated for now, more and more women are leading thriving businesses and growing their fortunes. Here is a look at 9 ultra-rich women in Singapore and their journey to becoming industry leaders.  
1. Shu Ping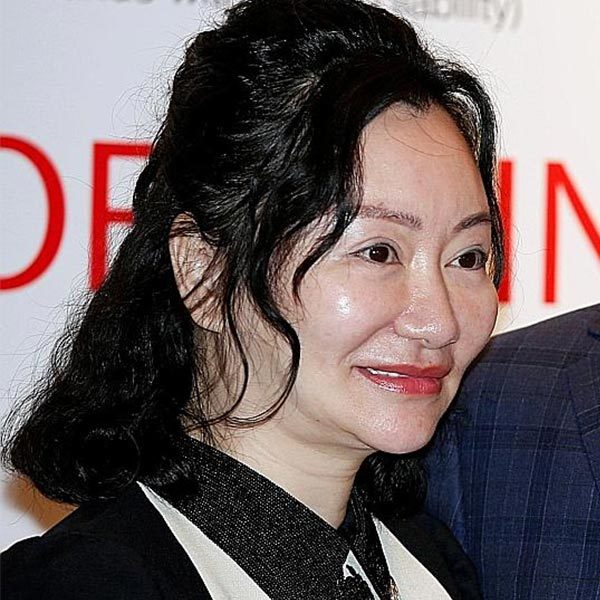 Industry: Food and beverage (F&B)
HaiDiLao opened its doors here in 2012, and took the nation by storm with its good food and superb service. While most Singaporeans might recognise Zhang Yong as the hotpot chain's founder and Singapore's richest man, how many of us know the woman by his side? 
First on the list of ultra-rich women in Singapore is Shu Ping, who co-founded HaiDiLao with her fellow billionaire husband. The couple opened their first restaurant with 2 other friends in 1994 in Sichuan. Shu Ping's initial investment of her personal savings into the venture proved to be immensely successful. During the company's Initial Public Offering (IPO) in 2018, the chain raised US$963 million (~S$1.2 billion). That same year, the pair became naturalised Singaporean citizens. 
As of the end of 2019, HaiDiLao has opened 768 restaurants in several countries around the world. Shu Ping now acts as a Non-executive Director and a member of the audit committee for HaiDiLao International Holdings.
The billionaire was ranked #764 in Forbes' 2020 World Billionaires list. She currently has a personal real time net worth of US$5.1 billion (~S$6.8 billion).
2. Christina Ong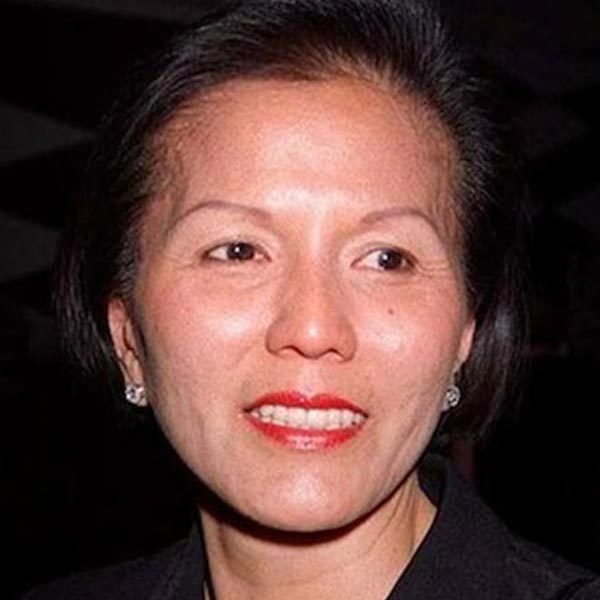 Industry: Fashion, hospitality, wellness, F&B
Christina Ong is the daughter of the late multi-millionaire Peter Fu, a prominent oil trader known for founding the Kuo International group. However, she earned her fortune by striking out on her own, building her wealth through stakes in mainly fashion and hospitality businesses. 
She founded Club 21 at the age of 24. Initially operating as a designer boutique, Club 21 has grown to become a global luxury fashion retailer that represents and distributes brands such as Comme des Garçons. Notably, Club 21 also distributes products from luxury leather goods brand Mulberry, a London-listed company she gained control of in 2003. 
Club 21 is part of the larger COMO Group, also founded by Christina. Apart from fashion, COMO Group has subsidiaries in the hospitality, wellness and F&B industries. Her hotel chain, COMO Hotels and Resorts, operates in a total of 9 territories, including the Maldives. 
According to Forbes' 2020 Singapore's 50 Richest list, Christina Ong and her husband, Ong Beng Seng, are ranked at #22 with a combined net worth of US$1.45 billion (~S$1.9 billion). 
3. Ong Chih Ching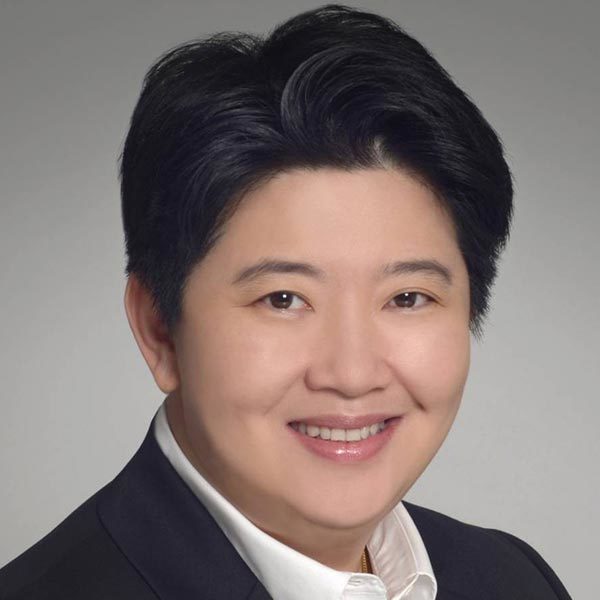 Industry: Real estate, hospitality
You've probably heard the phrase "it's never too late to chase your dreams" countless times. You might even think it is a cliche. But Ong Chih Ching serves as living proof that it truly is never too late. In 2006, Ong Chih Ching left a lucrative career at Koh, Ong & Partners, the law firm that she founded, for a new beginning in property development. 
Together with her business partner, Leny Suparman, she went on to start real estate development company KOP Properties. KOP Properties is known for acquiring the sites for The Ritz-Carlton Residences, the famous hotel chain's first foray into residential property. 
KOP Properties, along with KOP Hospitality and KOP Entertainment, now form the larger holdings company, KOP Limited. Currently, the company is developing Wintastar, an integrated winter resort in China, slated for completion in 2022. 
Ong Chih Ching's mid-career switch paid off. The lawyer-turned-real-estate-mogul now serves as the Executive Chairman of publicly listed KOP Limited. According to Forbes, the company manages $3.1 billion in assets.
4. Chew Gek Khim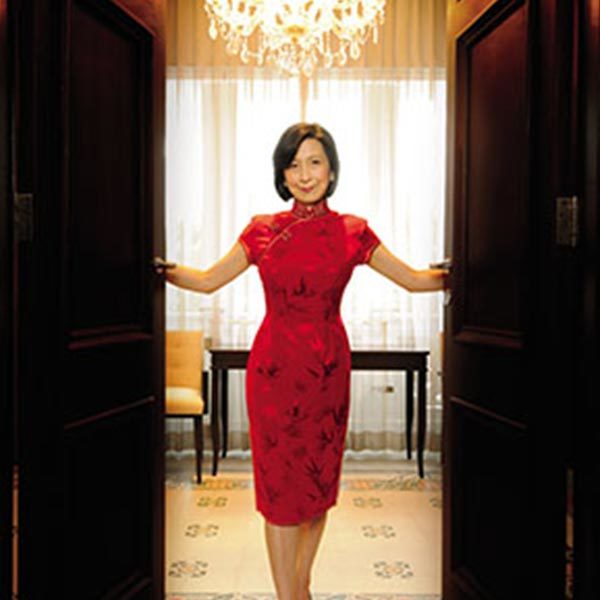 Industry: Hospitality, real estate and resources
Chew Gek Khim is the granddaughter of the late banker Tan Chin Tuan, who was credited for helping to build up OCBC bank. 
Despite describing her life growing up as "very sheltered", she has become a formidable businesswoman in her own right. After obtaining a Bachelor's in Law, she practised law for 3 years at Drew & Napier before joining the family investment company, Tecity Group. In an interview with the The Straits Times, she shared that she had no clue how to read accounts when she first entered the company in 1987. She taught herself how to do so by reading 1 annual report a week. 
Following her grandfather's passing in 2005, Chew Gek Khim took over Tecity Group. She shared on Be My Guest that in order to fulfil her grandfather's wish of controlling one of the businesses he managed under OCBC's portfolio in the '80s, she tried, albeit unsuccessfully, to buy Raffles Hotel and Robinsons. Ultimately, she led Tecity to win a high-profile bidding war for control of Straits Trading Company (STC) in 2008. As STC's Executive Chairman, she revitalised the tin-smelting company into a prospering investment firm. 
Chew Gek Khim went on to become the first woman in over a decade to be named Businessman of the Year in 2014 by The Business Times. According to Forbes' 2020 Singapore's 50 Richest list, she and her family are ranked #29 with a net worth of US$1.26 billion (~S$1.6 billion).
5. Celine Tang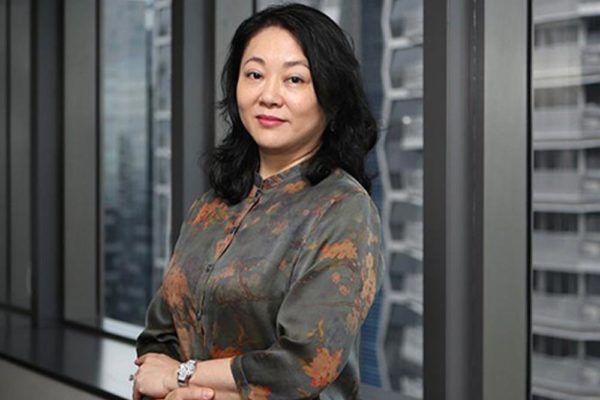 Industry: Real estate
Celine Tang and her husband, Gordon Tang, amassed their wealth mainly from real estate investments after moving to Singapore from Guangdong in the early 1990s.
Although Celine's business interests lie mostly in real estate, the versatile businesswoman got her start with a Bachelor's Degree in Literature from China People's University for Police Officers (now known as People's Public Security University of China). Prior to moving to Singapore, she worked as an Assistant Judicial Officer of Shantou Longhu District Court in China.
The power couple now owns a controlling stake in the Singapore-listed property and investment management firm, SingHaiyi Group. Celine has been serving as SingHaiyi's Managing Director since 2013. She oversees the company's daily operations and decision-making. 
However, that's not where her accomplishments end. The executive also holds directorships in other listed companies, including OKH Global and Chip Eng Seng Corporation. To top it all off, the Tangs also have a sizable stake in Suntec Real Estate Investment Trust (REIT), which holds many properties in our financial district.
According to Forbes' 2020 Singapore's 50 Richest list, the couple is ranked #38 with a combined net worth of US$940 million (~S$1.2 billion).
Also read: 
Miss Universe Singapore Winners Across 20 Years And Where They Are Now
6. Mavis Khoo-Oei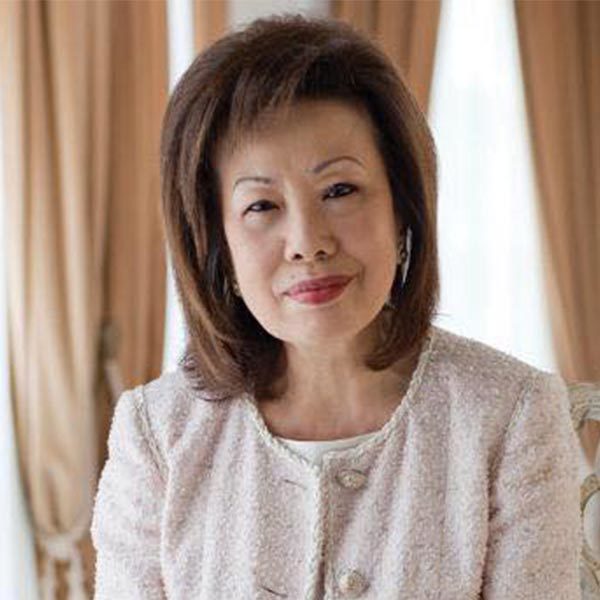 Industry: Hospitality 
Next on the list of ultra-rich women in Singapore is Mavis Khoo-Oei, the daughter of the late hotelier and founder of Maybank, Khoo Teck Puat. She is the trustee of her father's estate, managing his assets following his death. 
Following in her father's footsteps, Mavis is a prominent hotelier herself. She chairs the Goodwood Group of Hotels, which includes the Royal Garden Hotel in London and the 5-star heritage Goodwood Park Hotel in Singapore. Up until 2017, Mavis was also on the Board of Directors for Khoo Teck Puat Hospital. In 2006, the family added even more to their fortune, selling their stake in Standard Chartered Bank for $5.3 billion (US$4 billion). 
The Khoo family, which maintains a relatively low profile, is ranked #8 on Forbes' 2020 Singapore's 50 Richest list with a net worth of US$6.3 billion (~S$8.3 billion).
7. Anastasia Tjendri-Liew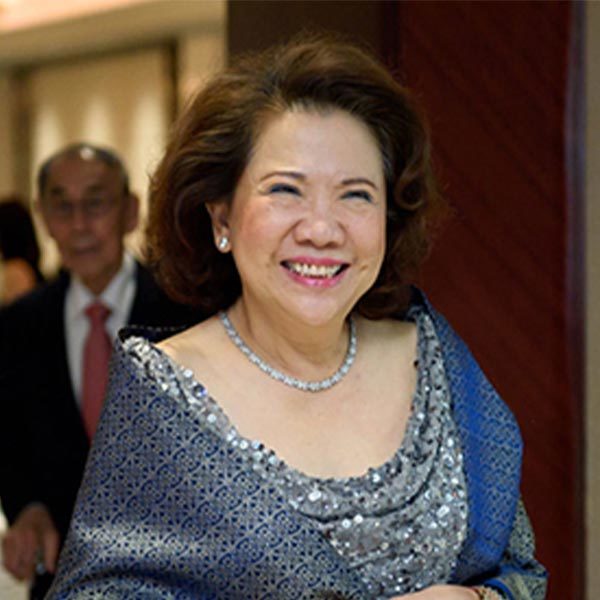 Industry: F&B
Hands up if you love to chow down on kueh lapis and pandan chiffon cake. If so, the story of local bakery chain Bengawan Solo's founder, Anastasia Tjendri-Liew, might be of interest to you. 
Born in 1947 on Bangka Island, Indonesia, Anastasia learned to cook from her mother. Having honed her culinary skills at a 6-month baking and cooking course after secondary school, she went on to teach small cooking classes in her family home. After moving to Singapore in 1970 and settling down with her husband Johnson Liew and their 2 children, she continued to sell her home bakes. 
In 1978, health inspectors told Anastasia to stop her business as she did not have a license. Refusing to give up, she decided to open the first Bengawan Solo outlet at Marine Terrace in 1979. 
Decades on, Anastasia remains heavily involved in the business. She often visits the central kitchen in Woodlands to ensure that the operations and standard of ingredients used are up to par.
Thanks to Anastasia's commitment to quality and her business acumen, what was once a home bakery business has transformed into a multi-million dollar business. The company now has over 40 outlets nationwide, with a turnover of nearly $65 million in 2018. 
8. Claire Chiang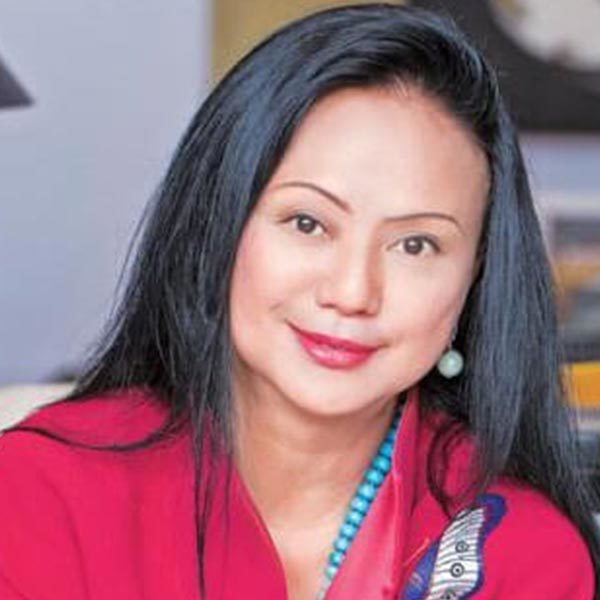 Industry: Hospitality 
Claire Chiang, together with her husband Ho Kwon Ping, founded Singapore-listed Banyan Tree Holdings in 1994. It has since grown into one of the world's leading hospitality companies, with 48 hotels and resorts, 64 spas and 74 retail galleries in its stable. 
Claire continues to play an instrumental role in Banyan Tree's management. She is currently the Senior Vice-President of Banyan Tree Holdings. She also heads its retail division, Banyan Tree Gallery. The company is slated to open its first resort in Singapore at Mandai by the end of 2023. 
Apart from growing her wealth through Banyan Tree, Claire is also a passionate activist. She became the President for the Association of Women for Action and Research (AWARE) and the Society Against Family Violence in 1993 and 1995 respectively. She also served as a Nominated Member of Parliament for 2 terms from 1997 to 2001. In 2018, Claire was inducted into the Singapore Women's Hall of Fame for being a "Champion of Corporate Social Responsibility".
Banyan Tree's 2019 revenue of $347 million proves that Claire is a competent businesswoman with a heart of gold.
9. Carolyn Choo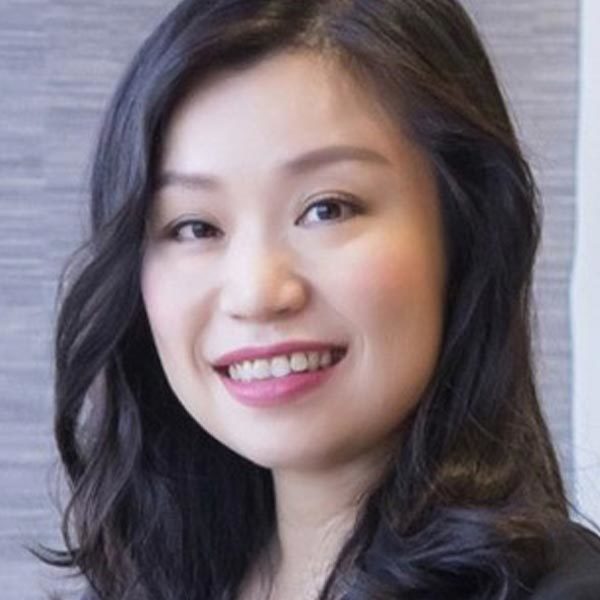 Industry: Real estate
Living in Singapore, chances are you've heard of the Hotel 81 chain. Carolyn Choo is the daughter of its founder, hotelier tycoon Choo Chong Ngen. 
After graduating with a Bachelor's in Business from Nanyang Technological University, Carolyn spent 3 years in commercial banking. Armed with her banking know-how, she joined her father's company in 2002 as its financial controller. 
Carolyn entered the family business less than a decade after it was set up. At the time, she was part of a small management team composed of her father, cousin and herself. At the time, Hotel 81 had just 12 properties to its name. Since delving into the hospitality industry, she has helped to grow her father's company to the hotel empire it is today. The Choos now own 38 hotels in Singapore across 6 brands: V Hotel, Hotel Boss, Hotel Mi, Value Hotel, Venue Hotel and Hotel 81. The family has also expanded its business overseas into countries including Thailand and Korea.
In 2018, Carolyn was appointed the Managing Director of Worldwide Hotels. The holdings company was formed to consolidate the 6 brands under the Choo family banner. 
Carolyn has played an important role in developing her father's hotel chains into a business that draws in around US$145 million (~$194 million) in revenue annually. With a US$2.6 billion (~$3.3 billion) real time net worth according to Forbes, Choo Chong Ngen no doubt has a lot to be grateful to his capable daughter for. 
These Ultra-rich Women In Singapore Are Making Waves In Various Industries
Whether they built their businesses from the ground up or grew their family's existing companies, one thing is for sure. These ultra-rich women in Singapore are all kick-ass. As we celebrate International Women's Day, let's continue to uplift our local ladies as they smash glass ceilings around the world. 
Also read: 
What Female Politicians Have Done For Singapore And Why We Should Aim For More Than 29% Women In Parliament