January Events In Singapore  
Happy new year folks! New year, new you, new things to do all month long. It's the beginning of a new decade and you should live it up with this curation of things to do in January 2020.  
Highlights
1. New Year's Day | SO 2020 Pool Party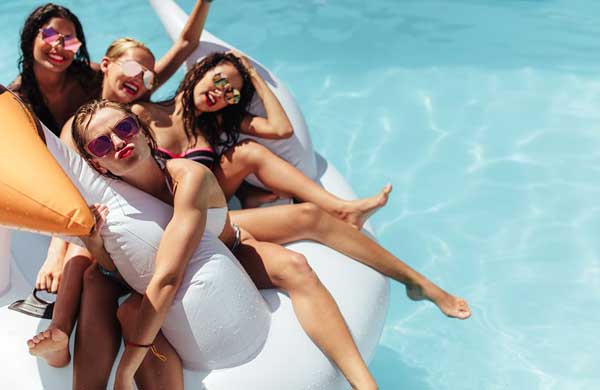 Source
Instead of staying up late on New Year's Eve and jostling with the crowd, how about enjoying a party in a glistening pool on the first day of 2020 instead? Hop down to 1927 Rooftop Pool & Bar in the Downtown district, party along to tunes from DJs Katdawgx and Val, and start your year off with a bang. 
Date: 1 January
Time: 2pm till late
Address: 1927 Rooftop Pool & Bar, 35 Robinson Road, SO Sofitel Singapore, Singapore 068876
Admission: Free 
2. New Year Coastal Clean Up—Singapore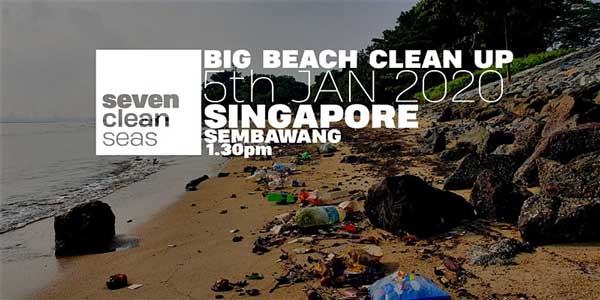 Source
If one of your New Year's resolutions is to volunteer somewhere, you can begin by helping to clean up Singapore's coast with international organisation Seven Clean Seas. Pack a pair of safety gloves or buy a pair on that day at $5, spray on some sunscreen and be sure to wear closed-toe shoes for this adventure. 
Date: 5 January
Time: 1.30pm to 4.30pm
Address: 60 Jalan Mempurong, PAssion WaVe @ Sembawang, Singapore 759058
Admission: Free
3. Jinx Yeo: Remixed! at The Merry Lion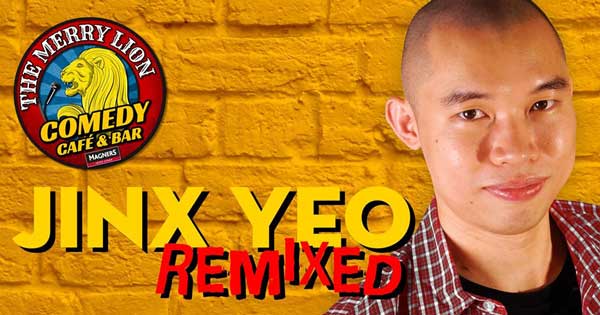 Source
You might not know his name but you have probably seen comedian Jinx Yeo on viral Facebook videos that made you chuckle. Now is the chance to catch him live in Singapore, laugh out loud and wind down with a beer.  
Date: 9 and 16 January
Time: 8pm to 11pm
Address: 8B Circular Road, The Merry Lion, Singapore 049364
Admission: $20, tickets available on The Merry Lion's website
4. Singapore Dutch Pancake Night at Gabbar Clarke Quay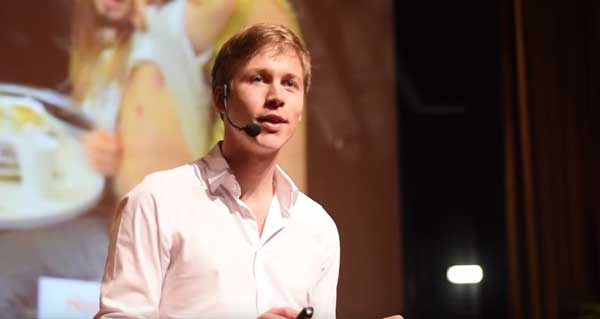 Source
Dutchman Robin Vogelaar has spoken about his desire to bring strangers together through food at a TEDx Talk and January is when he will be hitting our shores. Come experience this global movement that has travelled through New York, Tokyo, Rio de Janeiro and Hong Kong. 
Date: 11 January
Time: 6pm to 9pm
Address: Gabbar Bistro & Bar, 3B River Valley Road, Block B, #01-14, Clarke Quay, Singapore 179021
Admission: Free
5. Fight For Your Right: Puzzle Bobble Tournament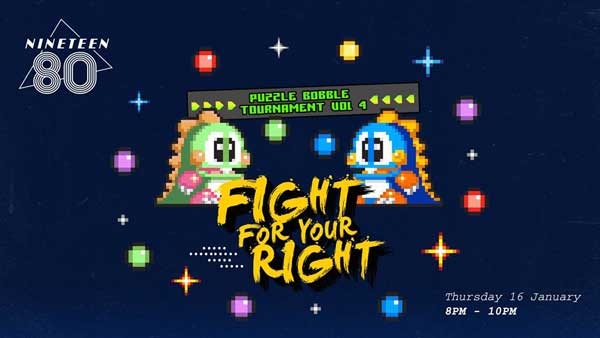 Source
Relive your youth with Puzzle Bobble, the popular game from the early 2000s. Stand to win a bottle of Champagne and Golden Village Gold Class tickets or just enjoy watching the players fight each other for the prizes while having a drink or 2. 
Date: 16 January
Time: 8pm to 10pm
Address: NINETEEN80, 21 Tanjong Pagar Road, #01-05, Singapore 088446
Admission: Free
6. Of Monsters and Men—Live in Singapore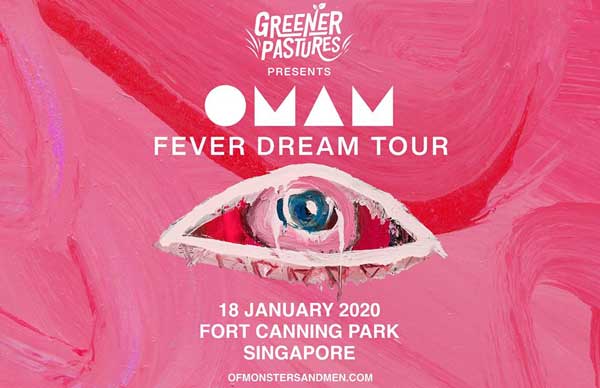 Source
Icelandic folk/pop band, Of Monsters and Men, has been featured on the soundtracks of The Hunger Games and The Walking Dead, and even starred on HBO series, Game of Thrones. Now, they are bringing their Fever Dream Tour to Fort Canning Park. Be sure to act quickly as tickets are selling fast.   
Date: 18 January
Time: 7pm to 10pm
Address: Fort Canning Park, River Valley Road, Singapore 179037
Admission: $108 to $188, tickets available on iGo
Health and wellness
7. Singapore Meditation: Amazing Seminar for Understanding My Mind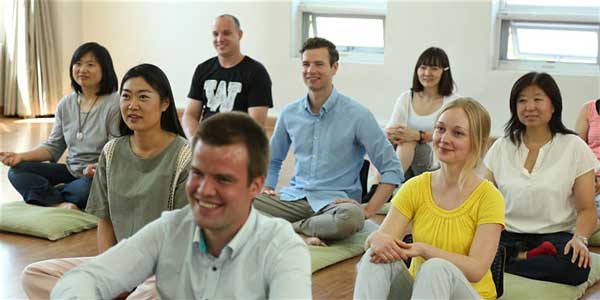 Source
Enjoy this complimentary introduction to meditation, which will help you to be more focused and aware for the year 2020. 
Date: 4, 11, 18, 25 January
Time: 3.30pm to 4pm
Address: Singapore Meditation: Tanjong Pagar, 10 Anson Road, #43-14, International Plaza, Singapore 079903
Admission: Free, register on eventbrite
8. Yoga In The Gardens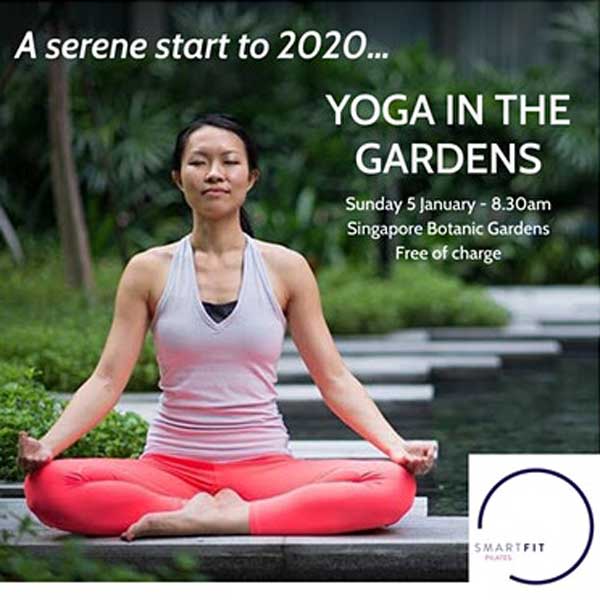 Source
Begin the new year by refreshing your body with this yoga class in a natural setting. SmartFit Pilates will be conducting a free yoga session on a Sunday morning at our very own UNESCO heritage site, Botanic Gardens. 
Date: 5 January
Time: 8.30am to 9.30am
Address: Trellis Gardens, 1 Cluny Road, Singapore Botanic Gardens, Singapore 259569
Admission: Free, register on eventbrite
9. Complimentary Outdoor Family Yoga at Bishan Park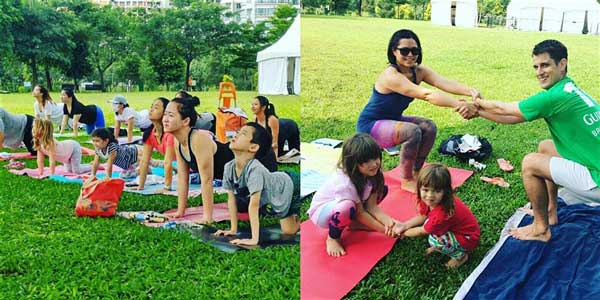 Source
Take in the sights and sounds of nature at Bishan Park while indulging in some back stretches. This complimentary yoga class will set your body right to welcome the new year. 
Don't forget to bring along your own mats for the event.
Date: 12 January
Time: 8am to 9am
Address: Ficus Green, 1384 Ang Mo Kio Avenue 1, Bishan-Ang Mo Kio Park, Singapore 569932
Admission: Free, register on eventbrite
10. The Mind Training Series—Stress, Anxiety & Panic Attacks Workshop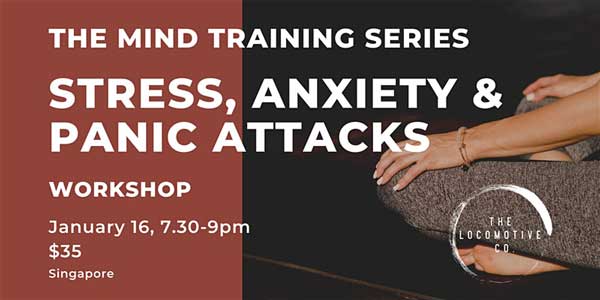 Source
We all have to deal with stress and anxiety occasionally and some of us might even experience panic attacks. Working on our mental health is as important as our physical health, so learn practical tips from Beata Justkowiak, a psychologist, life coach and ex-athlete, on how to cope through difficult mental states. 
Date: 16 January
Time: 7.30pm to 9pm
Address: Athlete Lab, 71 Amoy Street, Singapore 069890
Admission: $35, tickets available on eventbrite
Live performances
11. Light to Night 2020—Crossroads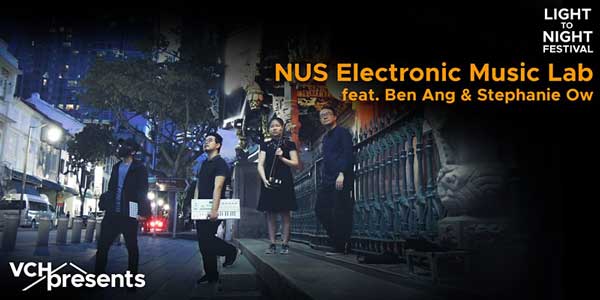 Source
So you've probably tried fusion cuisine, how about listening to some fusion music? At this concert, NUS Electronic Music Lab will mix electronic music and the erhu for a novel music performance.  
Date: 11 January
Time: 8pm to 8.30pm, 9.15 to 9.45pm
Address: Victoria Concert Hall, 11 Empress Place, #01-02, Singapore 179558
Admission: Free, register on eventbrite 
12. Story Party Singapore | True Dating Stories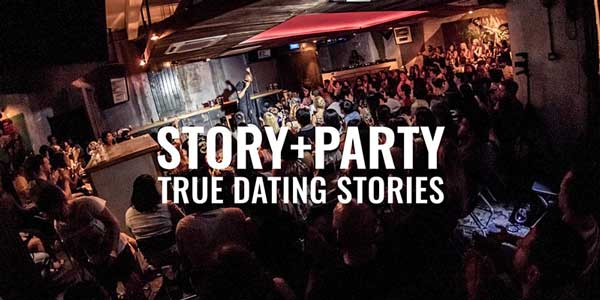 Source
The dating scene can be full of adventures and misadventures. At this party, you can hear real life experiences of dating, ranging from funny to sad. You can even submit your own story via Google Forms or DM them via their Instagram below. 
Date: 18 January
Time: 7pm to 10pm
Address: Capital Zouk Singapore, 3C River Valley Road, #02-05, The Cannery, Singapore 179022
Admission: $50, tickets available on eventbrite 
13. Kumar's Stand-Up Comedy Live!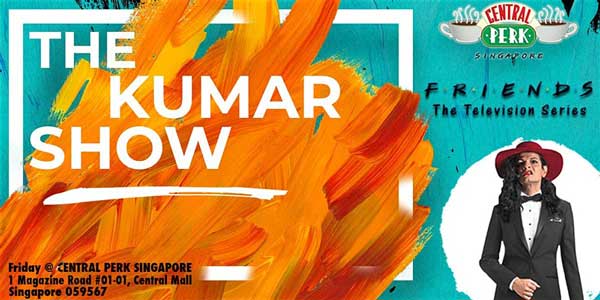 Source
Have fun laughing at yourselves with Kumar at Singapore's very own FRIENDS-themed cafe, Central Perk. Kumar is well-known for his politically incorrect humour, which will be sure to tickle you with his observations about Singapore and its quirks.  
Date: 31 January
Time: 10pm to 12am
Address: Central Perk Cafe, 1 Magazine Road, #01-01, Central Mall, Singapore 059567
Admission: $36 to $55, tickets available on eventbrite
Workshops
14. Soy Wax Candle Making Workshop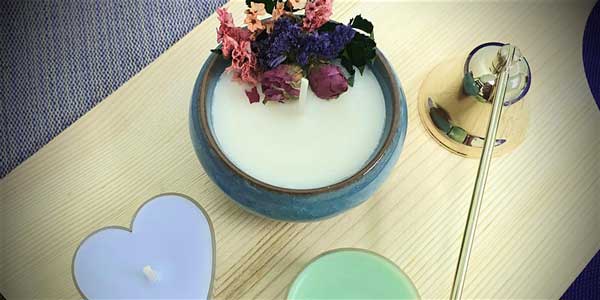 Source
Make a gift for your loved one or yourself as you participate in this hands-on workshop. Soy candles are non-toxic, so they are better for your health and the environment. You will get to bring home a flower-decorated soy candle and 2 tea lights at the end of the workshop. 
Date: 1, 15, 22, 29 January
Time: 3pm to 5pm
Address: 215E Upper Thomson Road, Singapore 574349
Admission: $37.61, tickets available on eventbrite
15. Drink & Draw: Life Drawing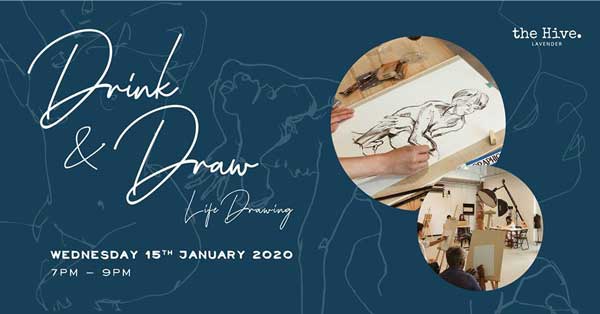 Source
Indulge your artistic side and make new friends over wine. You can participate in this drawing session using the mediums of charcoal, watercolour or pencil and there will be a live model assuming various poses to keep things moving. 
Date: 15 January
Time: 7pm to 9pm
Address: The Hive, 1 Kallang Junction, level 6, Vanguard Campus, Singapore 339263
Admission: $30, tickets available on Peatix
16. Art Jam for beginners using watercolour and acrylics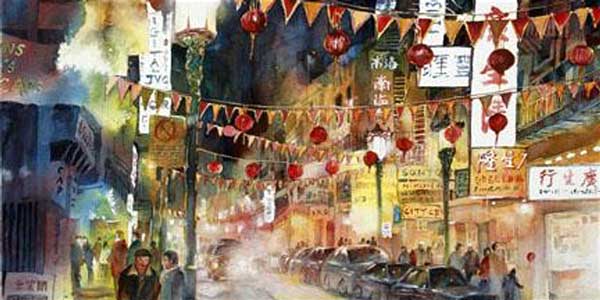 Source
Learn water-based art mediums like watercolour and acrylics no matter what your skill level is. Come with a friend or family member to pick up a new skill and bring home a piece of artwork for your room. 
Date: 18 January
Time: 10.30am to 12.30pm
Address: 14 Hong Lee Place, Singapore 548857
Admission: Free, register on eventbrite
Markets and festivals
17. Baby Fair 2020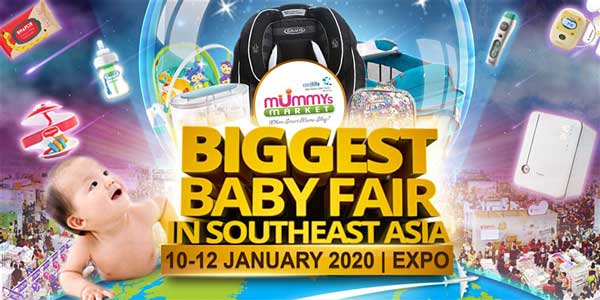 Source
If you are a young mum, you will understand that diapers and milk powder can cost a lot. Many international brands and local distributors will be present at Baby Fair 2020 to give you a variety of options and discounts, so be sure to drop by and stock up on your baby's supplies.
Date: 10 to 12 January
Time: 11am to 8pm
Address: 1 Expo Drive, Singapore Expo Hall 4, Singapore 486150
Admission: Free, visit eventbrite for more information
18. ImpAct Festival @ Marine Parade Cluster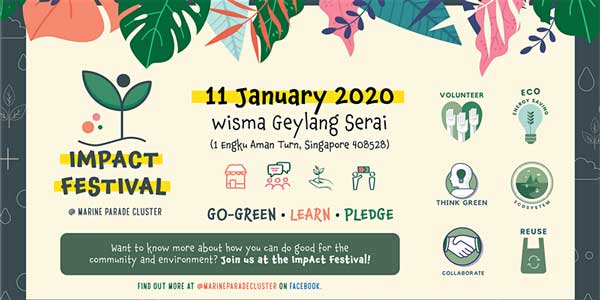 Source
This festival hopes to "inspire good change and increase awareness for a better community and environment". There will be a Go-Green Marketplace, an Our Green Talk and a Little Green-Steps Workshop to show you how you can be a more conscious consumer to work towards more sustainable living in Singapore.   
Date: 11 January
Time: 11am to 5pm
Address: Wisma Geylang Serai, 1 Engku Aman Road, Singapore 408528
Admission: Free, visit eventbrite for more information
19. Twilight: Back To School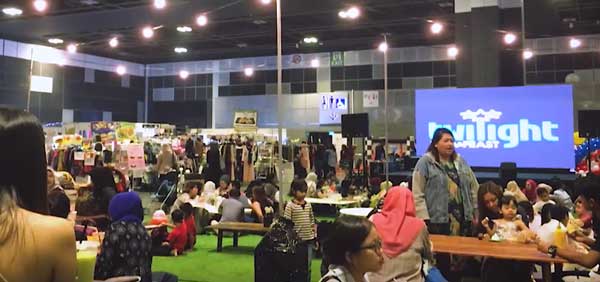 Source
At this indoor flea market, you can stock up on chic back-to-school supplies or a new wardrobe for the office. There will be over 50 F&B booths and more than 150 brands, leaving you spoilt for choice at the amount of food and merchandise to choose from. 
Date: 17 to 19 January
Time: 10am to 10pm
Address: Suntec Convention Centre, 1 Raffles Boulevard, Convention Halls 401-402, Singapore 039593
Admission: Free
January Events 2020
This list of events for January 2020 will ensure you will have plenty of things to do in Singapore. 
Also read:
Cover image: Source, Source, Source