Romantic Cafes In Singapore
Besides food, ambience is also a big part of the dining experience. Whether you're on the lookout for cosy, intimate spots for a first date or planning a big surprise for bae, these romantic cafes in Singapore are sure to score you brownie points. 
1. Caffe Fernet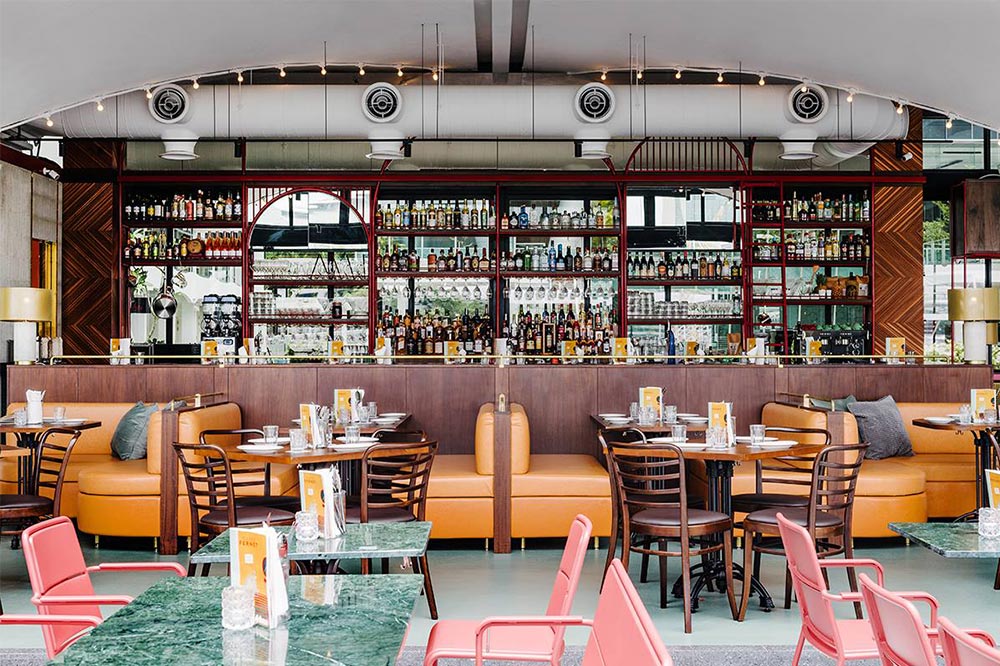 Source
Munch on Italian food at Caffe Fernet while taking in the Marina Bay skyline in all its glory. This 130-seat cafe by the Fullerton waterfront boasts comfy, spacious booth seating, with a beautiful luxe interior decked with alcohol-lined shelves and dark wood furnishings.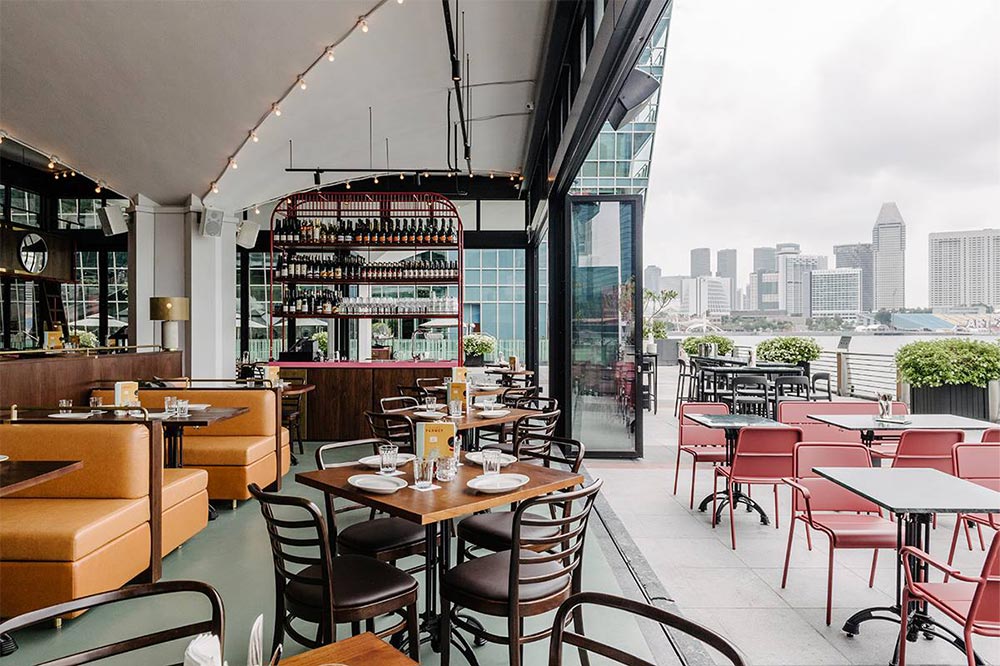 Source
Enjoy a boozy brunch by sipping on Caffe Fernet's signature spritzers and craft cocktails. For those who can't function without their caffeine hit, order the Espresso Martini with Cascara-infused Sailor Jerry Rum, Caffee Borghetti, espresso, and pedro ximenez.   
Address: 70 Collyer Quay, #01-05, Customs House, Singapore 049323
Opening hours: 12pm to 12am (Mondays to Thursdays) | 12pm to 1am (Fridays and Saturdays) | 11am to 5pm (Sundays)
Website | Facebook | Instagram
2. Wildseed Cafe @ The Alkaff Mansion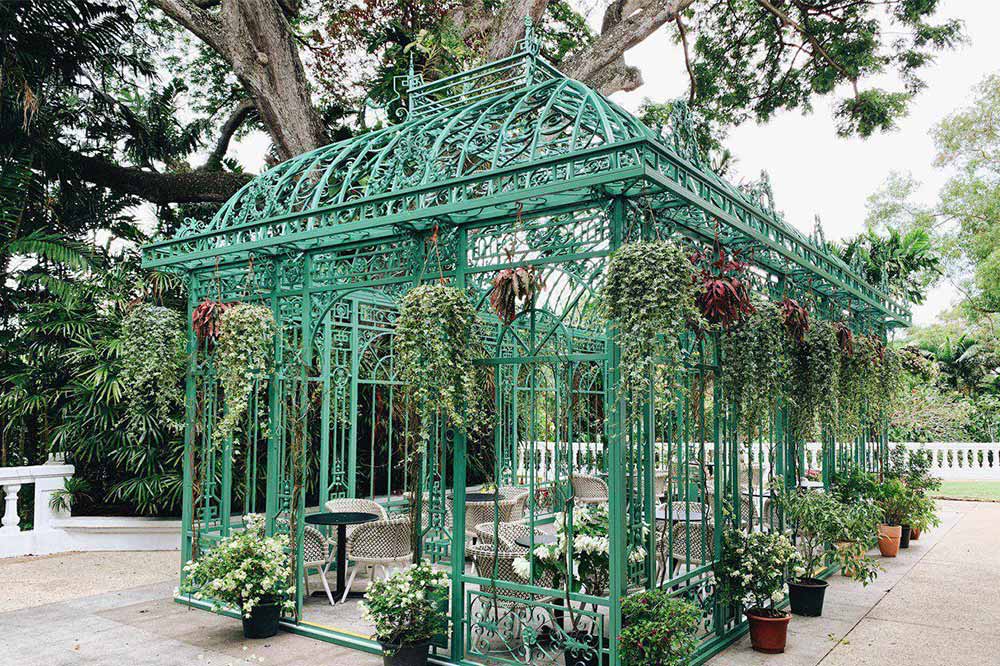 Source
Just like its sister location at The Summerhouse, Wildseed Cafe @ The Alkaff Mansion is an enchanting, garden-themed space serving up freshly-baked cakes and pastries, alongside brunch and lunch.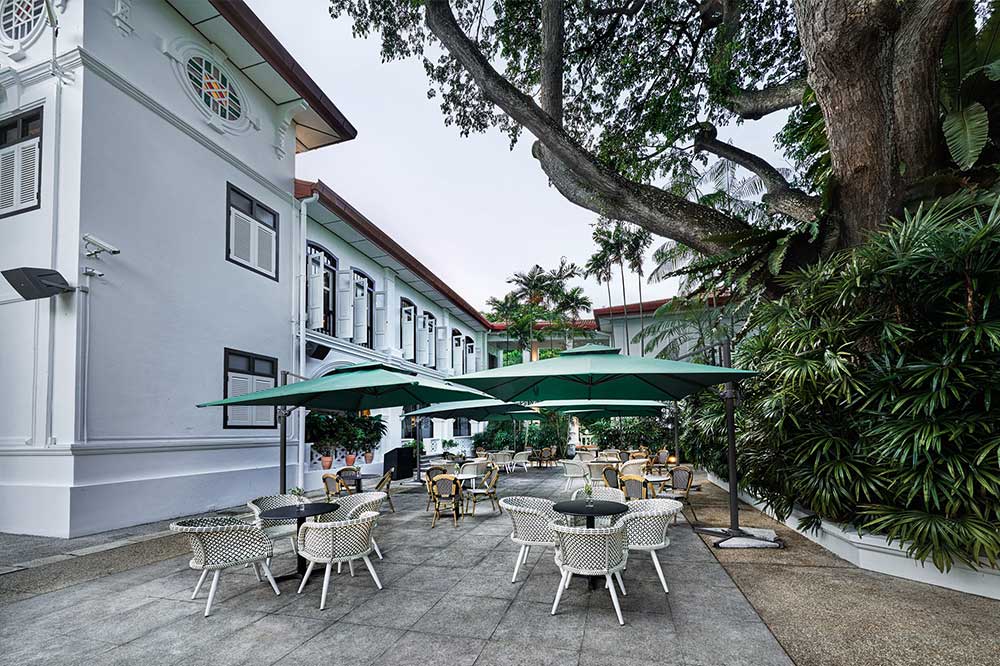 Source
Nestled atop Telok Blangah Hill, it's impossible not to feel romance in the air here. Be sure to save space for the delicate and delicious desserts, including the Pink Pear Elderflower Tart and Coconut Pea Flower Shortcake.
Address: 10 Telok Blangah Green, Singapore 109178
Opening hours: 8am to 5pm (Daily)
Website | Facebook | Instagram
3. PS. Cafe By The Sea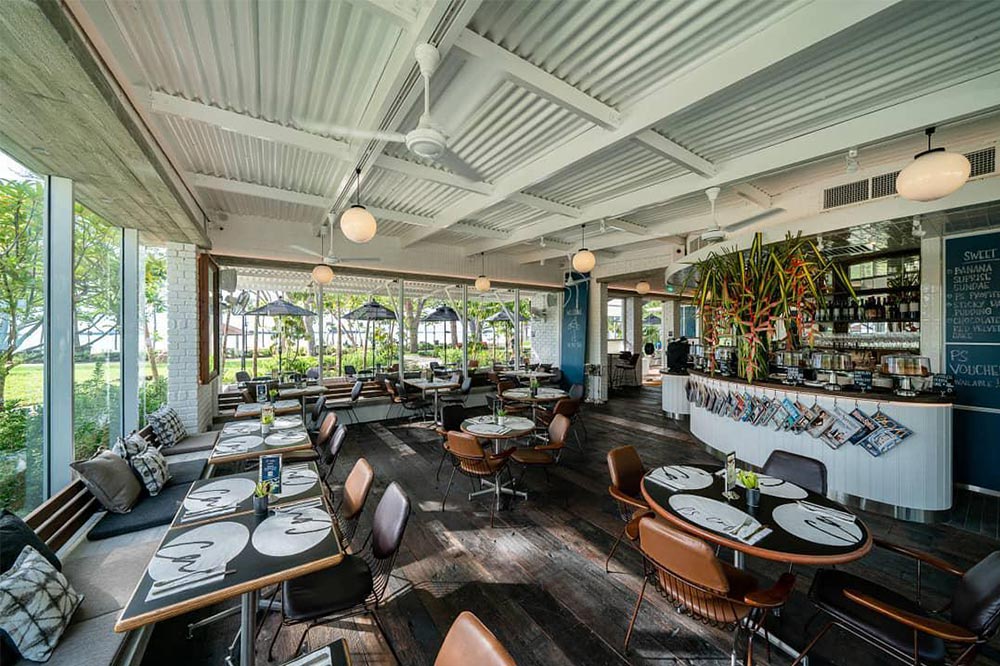 Source
The latest addition to the PS. Cafe empire, PS. Cafe By The Sea is the ideal pit stop for a day out at East Coast Park with bae. The floor-to-ceiling windows invite the outdoors in, for a picturesque setting that will impress any date.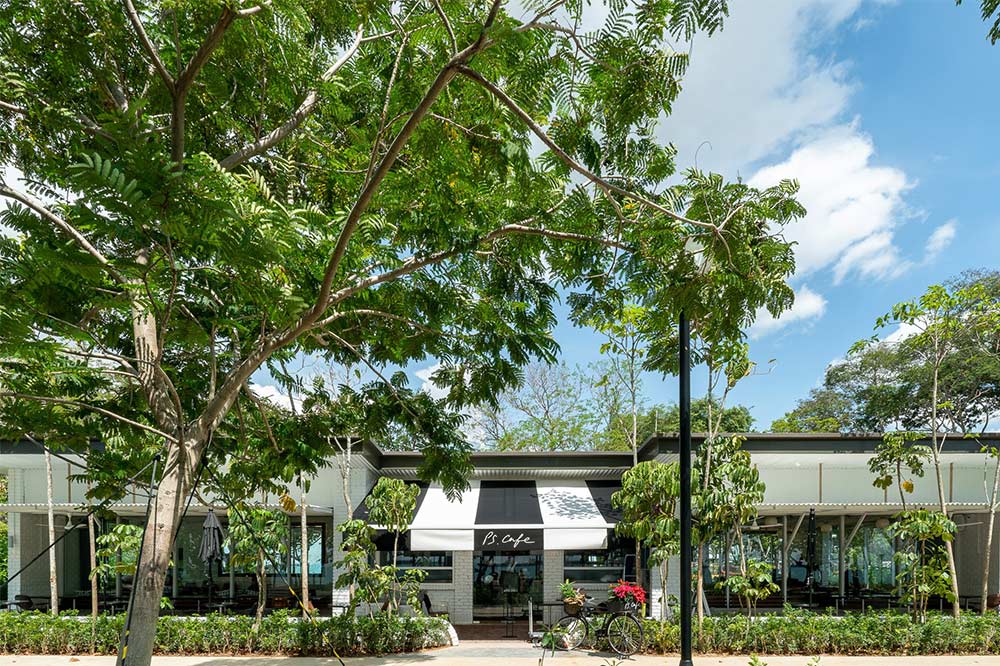 Source
As with every PS. Cafe, you're guaranteed an intimate and stylish dining experience. Tuck into hearty dishes like the Chorizo & Calamari Stew with white beans, sausage, tomato, capsicum, black garlic aioli and crusty dipping bread or nibble on the cafe's signature Truffle Shoestring Fries before setting off on a cycling expedition around the beach.
Address: 1110 East Coast Parkway, #01-05/06/07, Cyclist Park, Singapore 449880
Opening hours: 9.30am to 11pm (Daily) 
Website | Facebook | Instagram
4. Clan Cafe by Straits Clan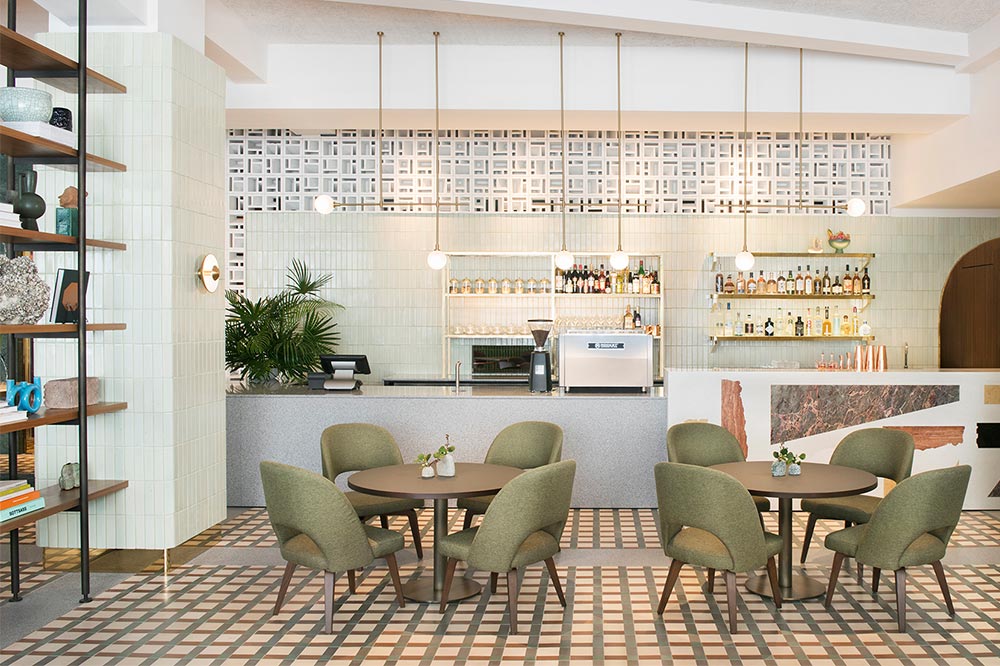 Source
Located on the ground floor of members-only club, Straits Clan, Clan Cafe is the only space in this four-storey conservation building that non-members can access. Design fans will appreciate the quirky elements such as the mural by local artist duo Ripple Root and floral arrangements by local botanical design duo Humid House, alongside full-length windows that bathe the interior with sunlight.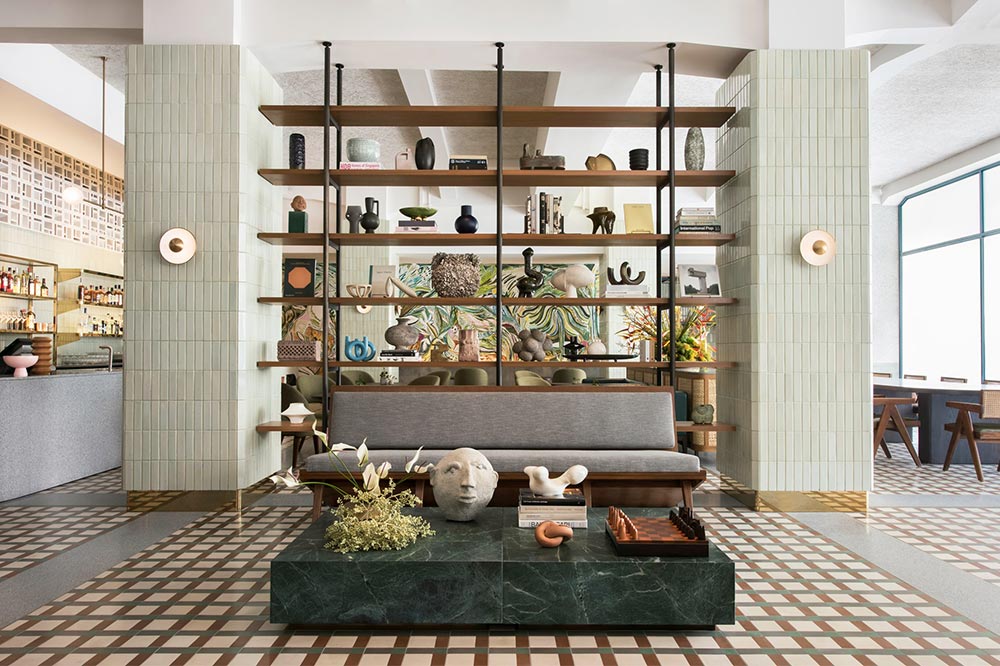 Source
You and your date can enjoy a relaxing afternoon over a selection of healthy grain bowls, brunch options, salads and more. Wash it all down with coffee from Papa Palheta, then continue to while the day away with the cafe's selection of wines and cocktails.  
Address: 31 Bukit Pasoh Road, Singapore 089845
Opening hours: 8am to 10pm (Mondays to Saturdays) | Closed on Sundays
Website | Facebook | Instagram
Also read:
5. Riders Cafe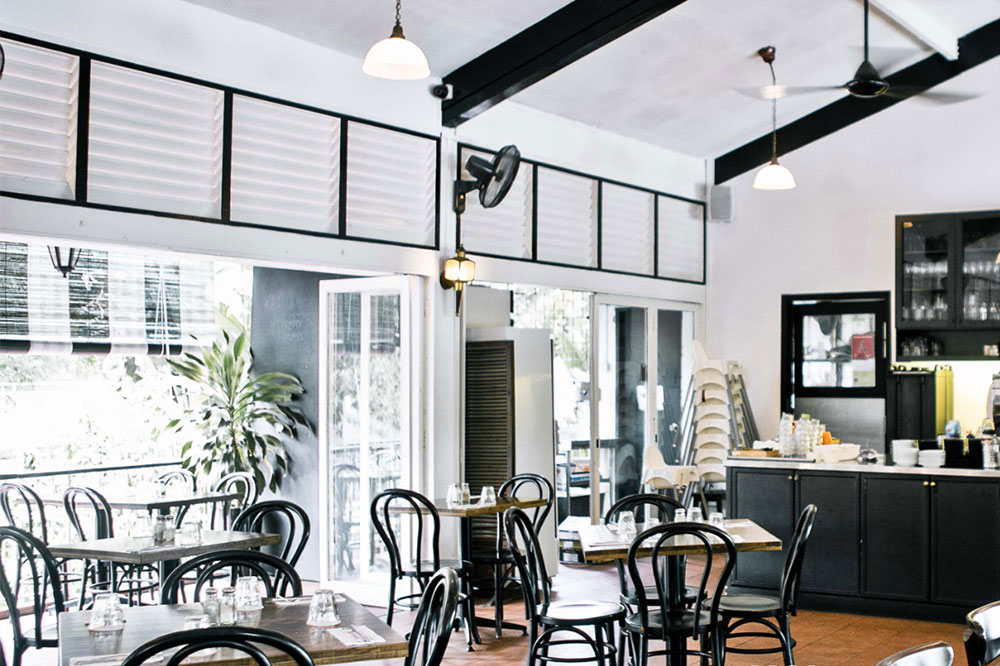 Source
Getting to Riders Cafe is quite a trek, but the journey is worth it. Housed in Bukit Timah Saddle Club, you will be greeted by an idyllic cafe with gorgeous views of green pastures and horses trotting around.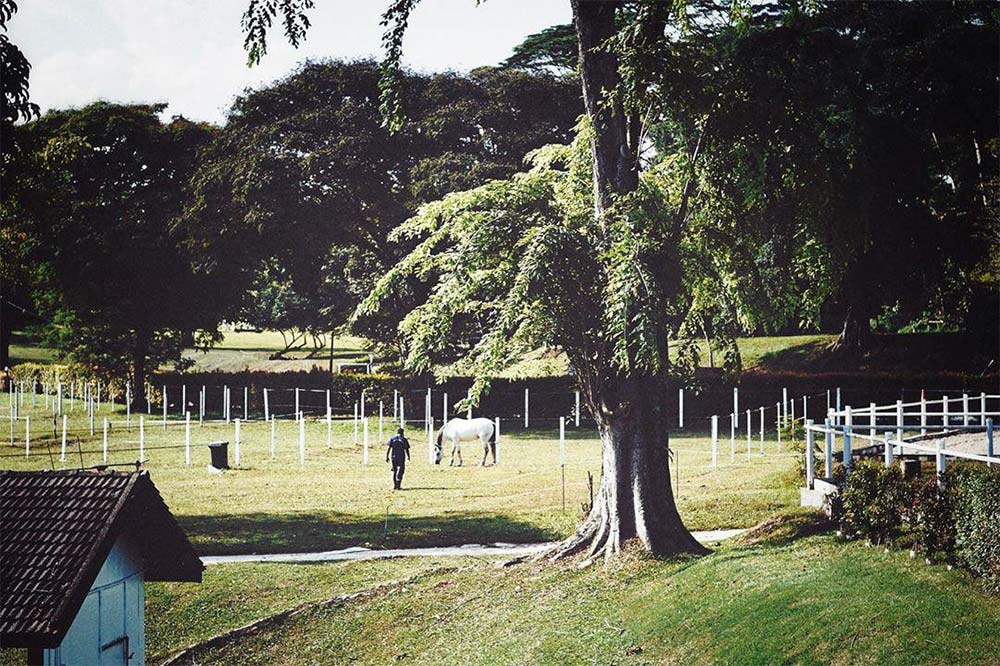 Source
With tables spaced far apart for privacy and a rustic old-world charm, dining here is a great respite from the hustle and bustle of the city. Vegans, vegetarians and meat-lovers alike will be spoilt for choice with the innovative comfort food on offer. Try the Homemade Rosti & Breakfast Sausage or the Crab Melt Sandwich, then order a Brioche French Toast with burnt bananas, salted caramel ice cream, coconut caramel, pecans and honeycomb to share after. 
Address: 51 Fairways Drive, Singapore 286965
Opening hours: 8am to 9pm (Sundays to Thursdays) | 8am to 10pm (Fridays and Saturdays) | Closed on Mondays
Website | Facebook | Instagram
6. The Coastal Settlement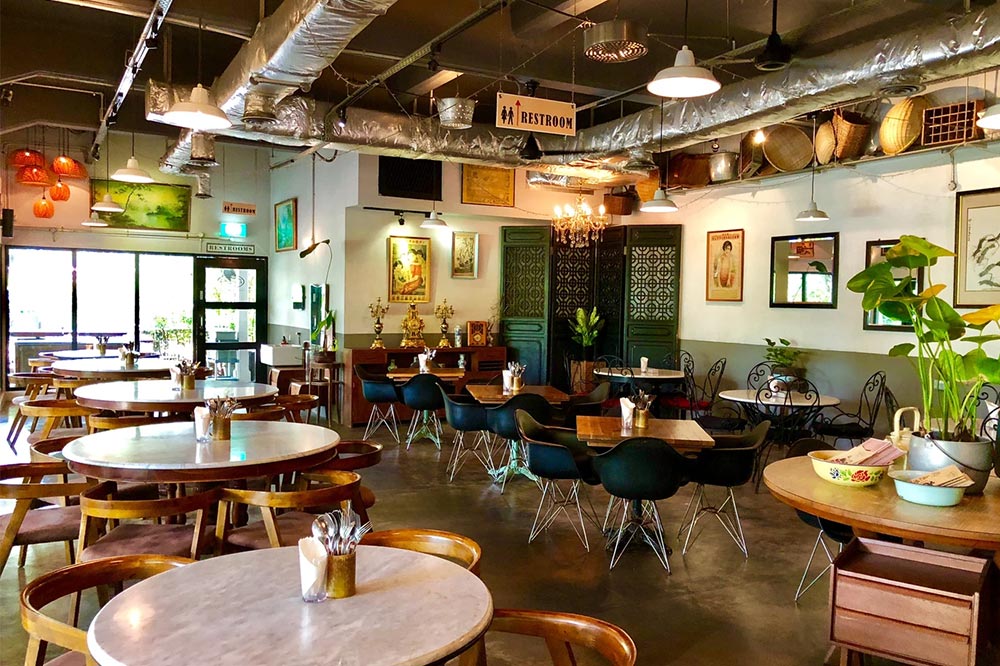 Source
Surrounded by trees, shrubs and fields, The Coastal Settlement is located on the same grounds as what was formerly used by the British Royal Air Force as a fault control and telephone exchange. The interior is a blast from the past with retro memorabilia, antique furniture and vintage knick knacks.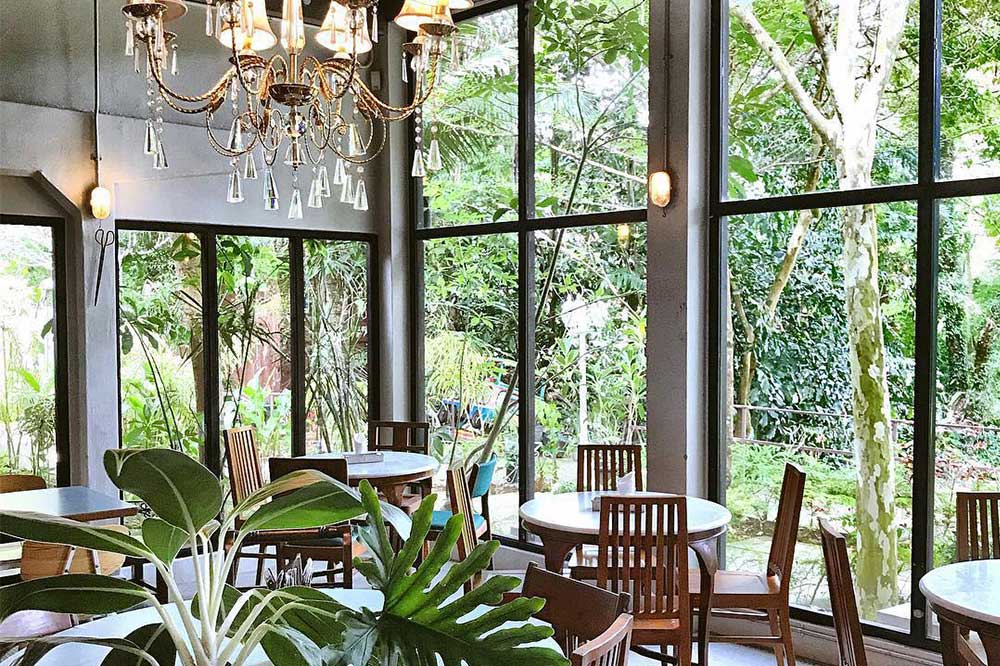 Source
Whether you're craving Western brunch items or locally-inspired dishes, get the best of both worlds with its eclectic menu. Think: Pulled Pork Benedict with braised pulled pork and poached eggs served on a croissant, or TCS Nasi Lemak with grilled tiger prawns, fried chicken and baked otak-otak on a bed of coconut rice. 
Address: 200 Netheravon Road, Singapore 508529
Opening hours: 10.30am to 11pm (Tuesdays to Thursdays) | 10.30am to 12am (Fridays and eves of public holidays) | 8.30am to 12am (Saturdays) | 8.30am to 11pm (Sundays and public holidays) | Closed on Mondays
Website | Facebook | Instagram
7. Kafe UTU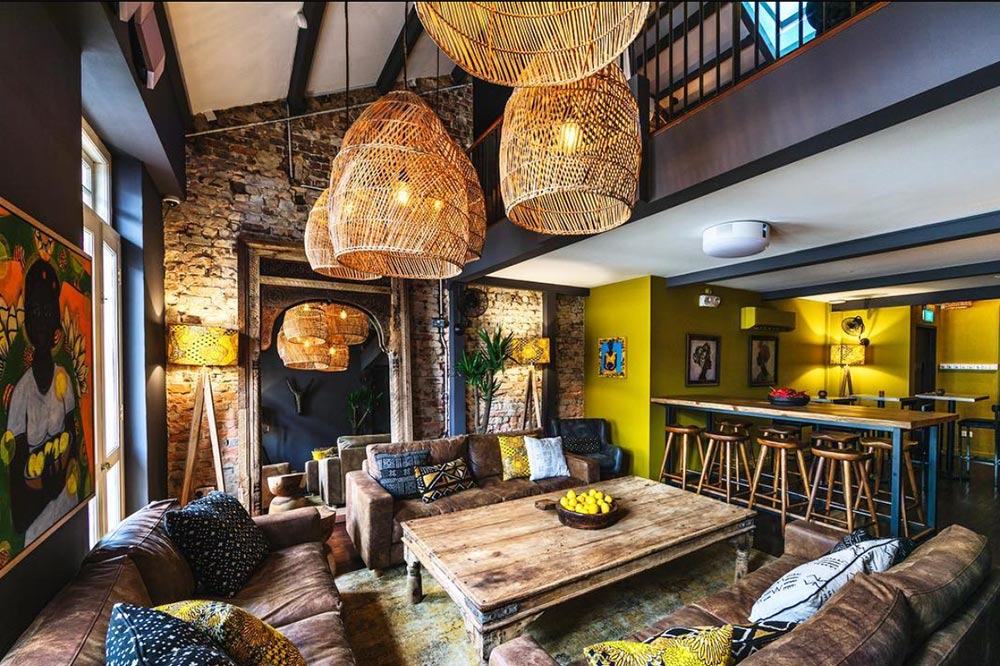 Source
A two-storey cafe and lounge, Kafe Utu's wooden brown interiors are contrasted with bursts of bright yellow from the plush pillows and walls, and dotted with African design elements.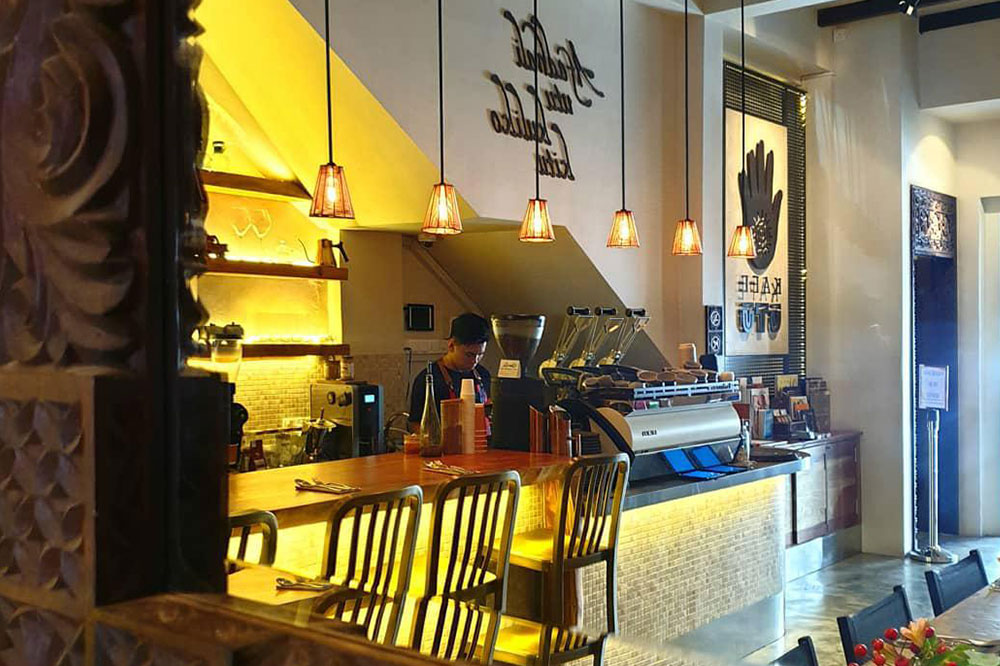 Source
If you're looking for a twist on typical brunch items, Kafe UTU has you covered. Serving up a diverse range of East and West African cuisine for dinner, the brunch menu includes staples such as eggs Ben and avocado toast, but not in the usual ways you'd imagine. The latter comes in the form of Curried Avocado with Raw Garlic Toast, accompanied by red curry paste and cassava chips.
Address: 12 Jiak Chuan Road, Singapore 089265
Opening hours: 10am to 5pm (Wednesdays to Fridays) | 9am to 5pm (Saturdays and Sundays) | Closed on Mondays and Tuesdays

Website | Facebook | Instagram
Up Your Brunch Game At These Romantic Cafes In Singapore
If you're bored of always going to the same places or are looking for somewhere special to spice up your dates, bookmark these romantic cafes in Singapore that you can bring bae to. 
Also read:
8 Romantic Restaurants In Singapore Worthy Of Date Nights And Proposals