Being Stuck In A Job I Hated
In 2010, I graduated with a law degree from a British university. I worked so hard to get that precious piece of paper—including recovering from burnout—and I was ready to get a fancy well-paid job with a law firm. My buoyancy was short-lived, as I graduated when the UK market was just recovering from a huge recession. I attended countless interviews only to be told I was unsuccessful. 
Law is a well-connected industry; they call it the "old boy network". Similar to most industries, it helps if you know someone in the network. But despite being half-British, I had spent a large part of my life in Asia and most of my family lived there. I was essentially a foreigner trying to get my foot into an exclusive industry. 
Struggling with no network 
I did well at university and achieved good grades. Nevertheless, it seemed that my peers who didn't do as well academically had contacts to help them secure a job. One of my peers who nearly failed in school secured a job with one of my favourite law firms. I asked him how and he said, "My father is a judge, of course they are going to hire me."
After 3 to 4 months of applying with no success, my savings were starting to dwindle. I realised I needed a job, even if it wasn't with some fancy law firm. Whether I liked it or not, I had bills to pay and there is nothing glamorous about sleeping at a bus stop.
Securing a debt collector job with a bank 
I saw an application for a call centre job in an international bank. The pay wasn't amazing, but it was better than most other jobs out there. I applied and passed the interview. Later, I realised why it paid above average—it was a debt collection role, which is tough and emotionally challenging. You are essentially ringing people at all hours of the day, demanding they repay their debts. There is a 95% chance that a customer becomes verbally abusive and would want to complain. 
Two days into the job, I wanted to quit. I was sick of being shouted at and I felt that I didn't study law for 4 years to be stuck in a call centre. I called my sister, but she told me to stick it out just for a bit longer. She suggested I look for other jobs while I was there, so I could at least pay my rent. 
Also read:
I Gave Up Law & Finance in Singapore To Teach Kids of Poverty Overseas
Changing my mindset
I hated my job and dreaded work. One day, my colleague caught me crying on a call; a customer was calling me horrible names and tears streamed down my face. My colleague signalled for me to transfer the call to him. I listened to him calm the customer down and he managed to convince her to repay her debt. I watched in shock and admiration.
As a way of saying thank you, I invited him to lunch. I asked him how he calmed the customer down and collected the debt so easily. He replied, "You don't need a degree to make someone feel like you are listening and [that you are] on their side." I felt a bit offended and asked what he meant. 
Thankfully, he was honest with me. He said, "Aisha, you walk around here acting like you are better than us because you have a law degree. But right now, that doesn't count. What counts is how you deal with conflict, how you can calm customers down and collect unpaid debt for the bank."
I was humbled and decided it was time to change my mindset. This was my job and I was determined to be good at it. I watched and learned from my high-performing colleagues and learned their techniques on conflict management and negotiation. I still use these techniques to this day.
The Job I Hated Helped Me Kick-start My Career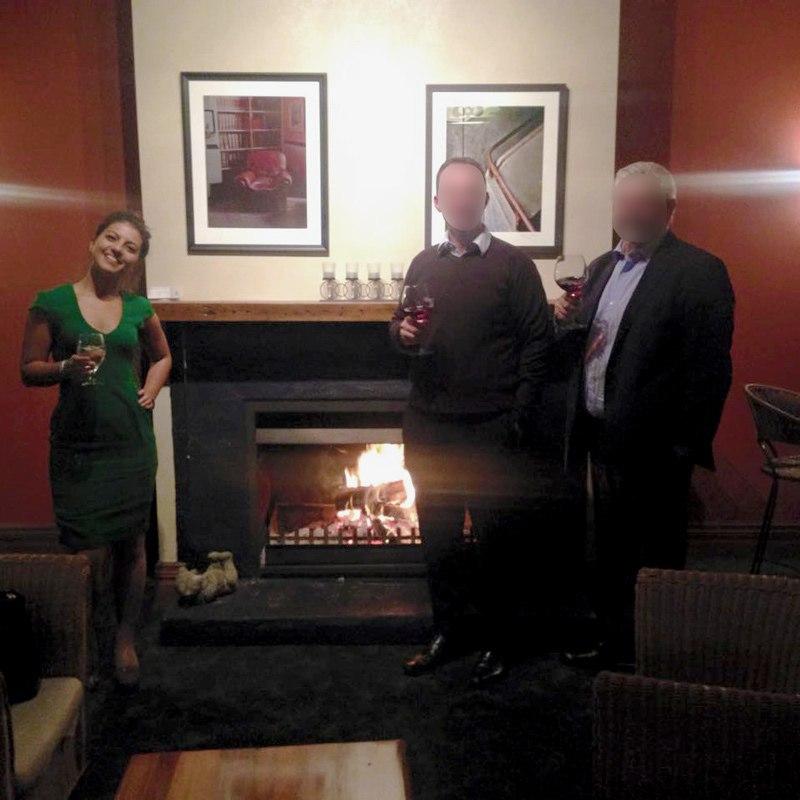 A few months later, I was promoted. Since I was hungry to learn, succeed and make a lot of money for the bank, I continued to get promoted. Also, because I ditched my stuck-up attitude, I started making more friends and contacts. 
A year later, I wanted to pursue a Master's degree. I walked into my boss' office to resign. He suggested I work part-time and that the bank would try and work around my hours. I felt truly valued and appreciated. 
After completing my Master's, I was offered a job within the bank on their Young Executive Manager programme. This was a dream job. It was well-paying, with fantastic travel opportunities. 
I went on to be successful in the bank. I was transferred all around the UK, Malaysia, Dubai, Hong Kong, Singapore and New Zealand. The call centre job taught me a few valuable lessons that I hope will help if you are just starting out or in a job you dislike:
Learn what you can from any job. I learned how to deal with conflict and complaints, and I use these valuable techniques until today.

Be humble. People come from different walks of life. That colleague who helped me on that call had no formal education. Yet, he went on to become very successful in the bank. 

Mindset is everything. Your life and career are what you make of them. Always try to improve yourself and create opportunities if you want a change for the better.
Also read:
I Left My Banking Job After 7 Years To Be A Freelancer And Now I Earn More Than Before