Jung HoYeon In Squid Game
Warning: Spoilers for Squid Game ahead, proceed at your own risk if you've yet to watch the drama.
Playing SaeByeok in Netflix's Squid Game, model-turned-actress Jung HoYeon rapidly rose to fame thanks to her portrayal of the stoic, badass character. Not only has she become the most followed Korean actress on Instagram with 16.6 million followers, but she is also most recently named as Louis Vuitton's global house ambassador. 
If you're wondering what made her stand out in Squid Game, here are 12 moments she charmed us all with her female boss personality. 
1. Not get caught for stealing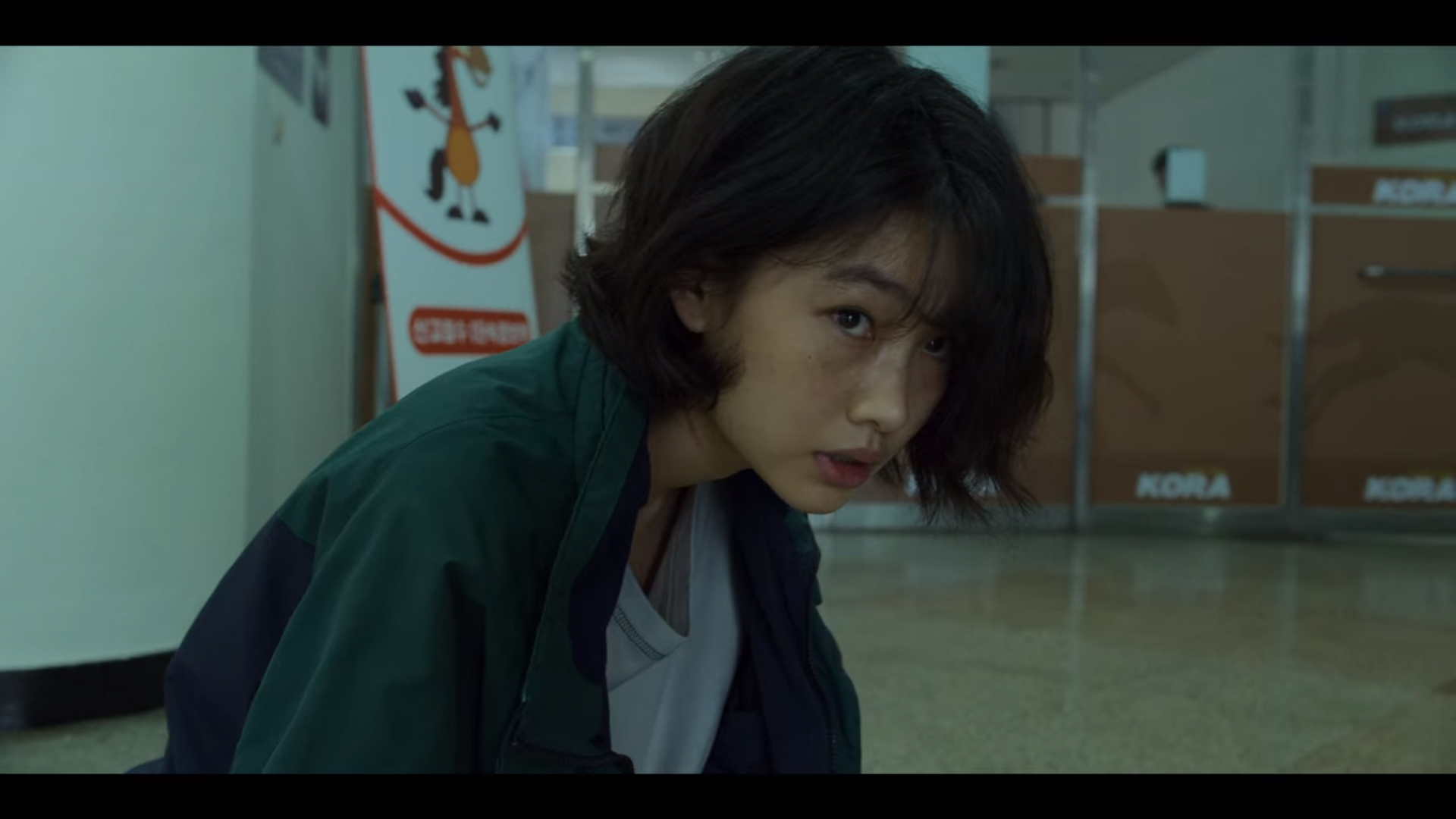 Introduced in the first episode, SaeByeok is a North Korean defector who came to South Korea with her younger brother. However, life in the South didn't improve as she was trying to make ends meet by the unlawful way ‒ pickpocketing. 
When SaeByuk and GiHun bumped into each other, accidental or not, she stole GiHun's money as a smooth pickpocket. While we're not encouraging such actions, you have to give it to SaeByeok for not getting caught. 
2. Standing up to bullies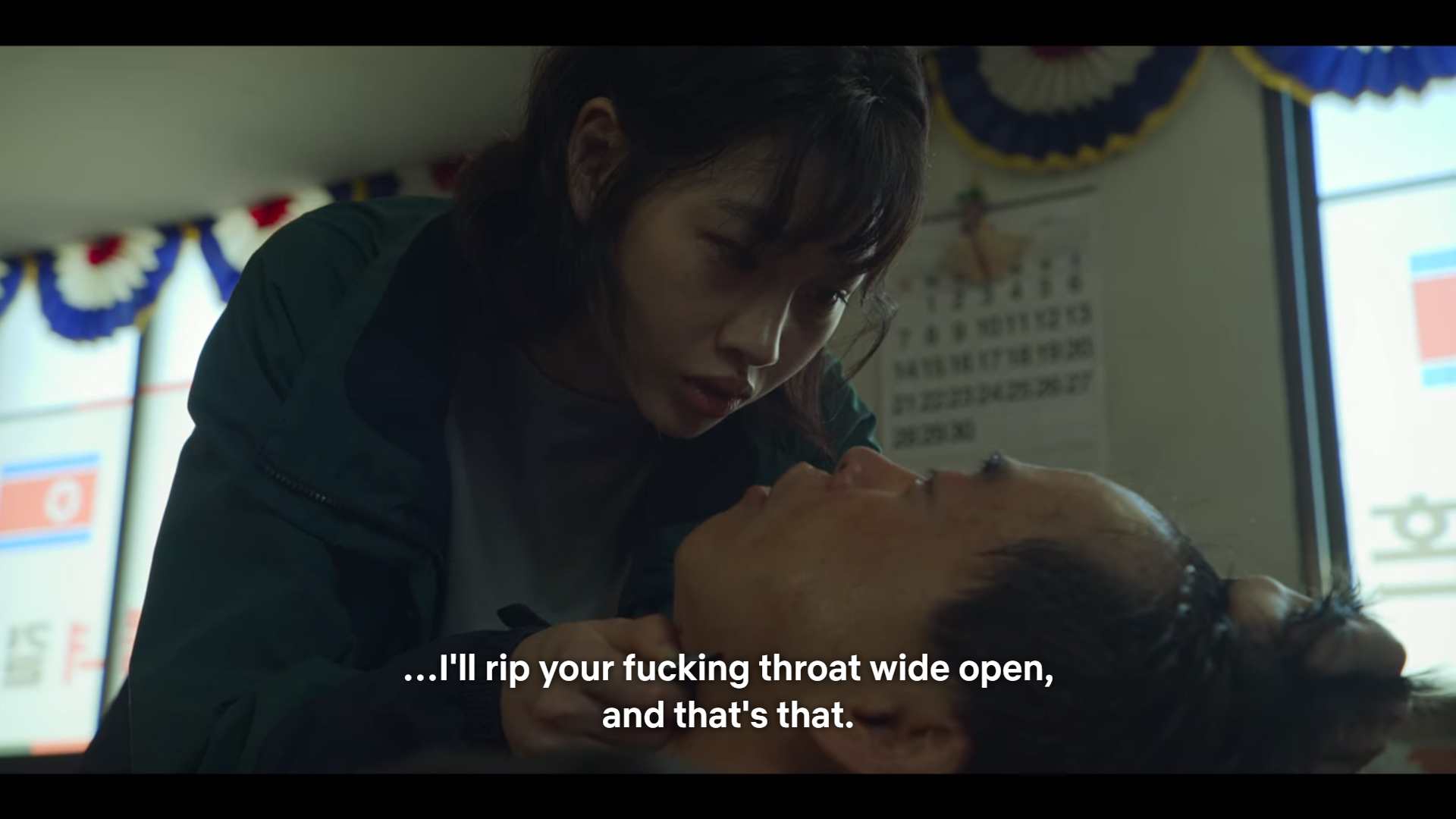 SaeByeok doesn't back down easily when she is taken advantage of by the broker she worked with ‒ an admirable trait that we can all learn from.  
When she was told that he would need more money to bring in her mother from North Korea, she whipped out her knife and threatened him instead ‒ making sure that her money would not go to waste again. 
3. Prioritised her independence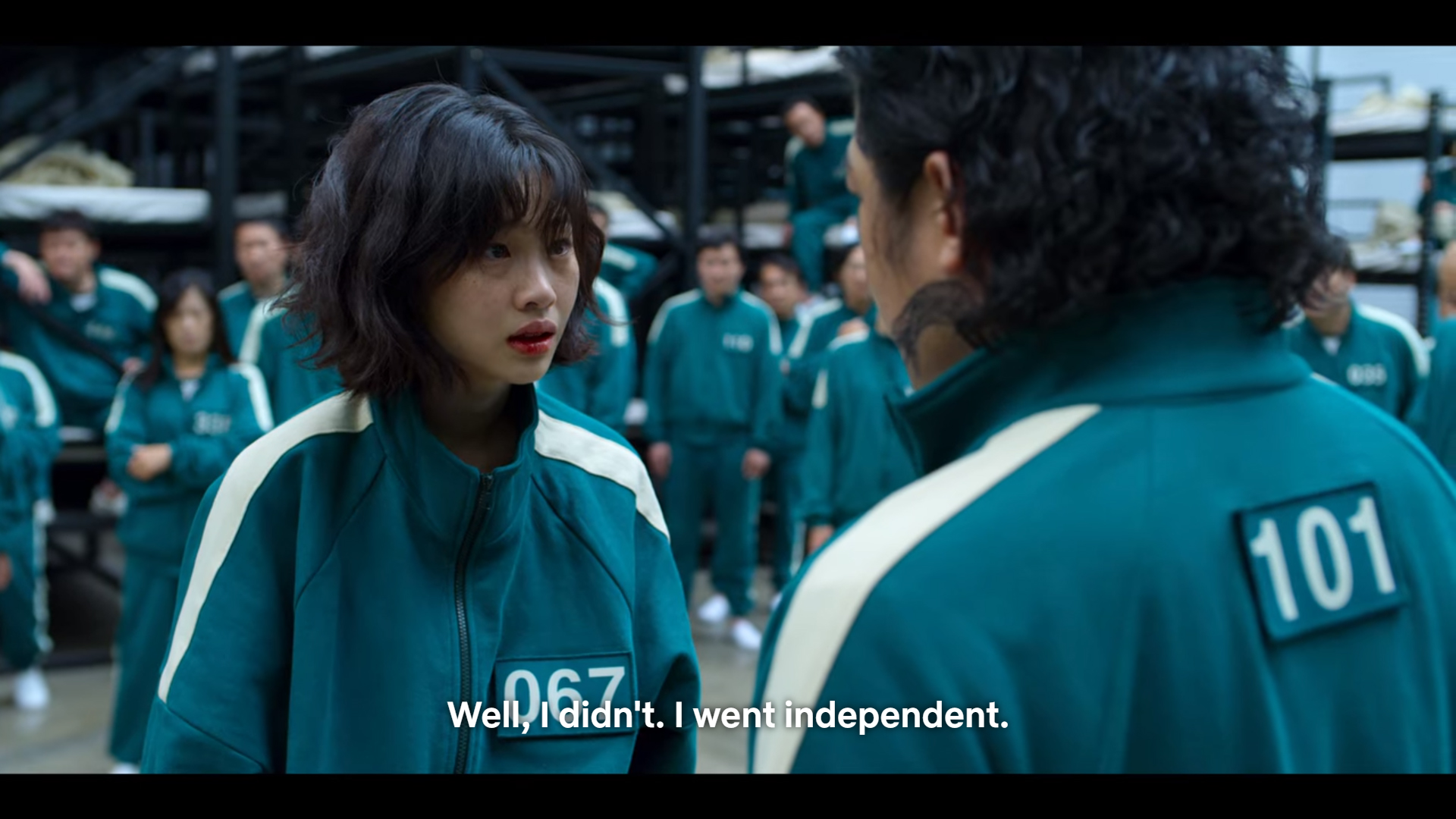 While Squid Game didn't dive deep into the relationship between SaeByeok and Player 101 aka the thug, it was obvious that they had an unpleasant past. 
Based on what Player 101 mentioned, he took her in and provided for her when she first arrived in South Korea. But, SaeByeok apparently "repaid" his kind deeds by betraying and leaving him. 
Well, it looked like he interpreted it wrongly as SaeByeok only wanted her independence.  
4. She is a caring big sister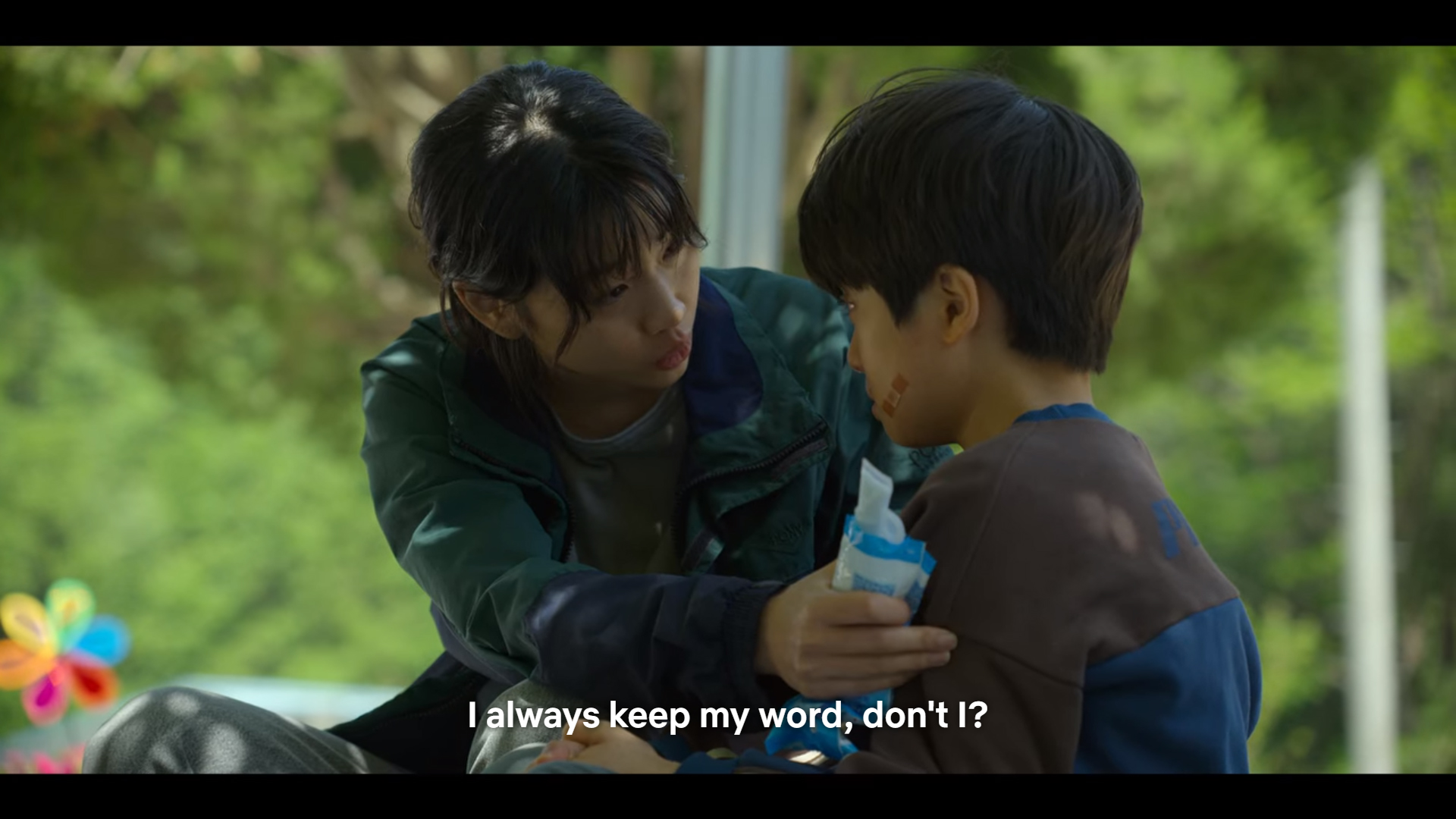 In contrast to her strong character, SaeByeok has a soft side when it comes to her younger brother, Cheol. When she went to visit him in the orphanage, the first thing she noticed was the wounds on his face ‒ a normal reaction from a caring big sister. 
Although she's already burdened by problems like gathering money to reunite her family, she consoled him and promised that they would all live together under one roof soon. 
5. When she used Player 101 to advance her game during Red Light, Green Light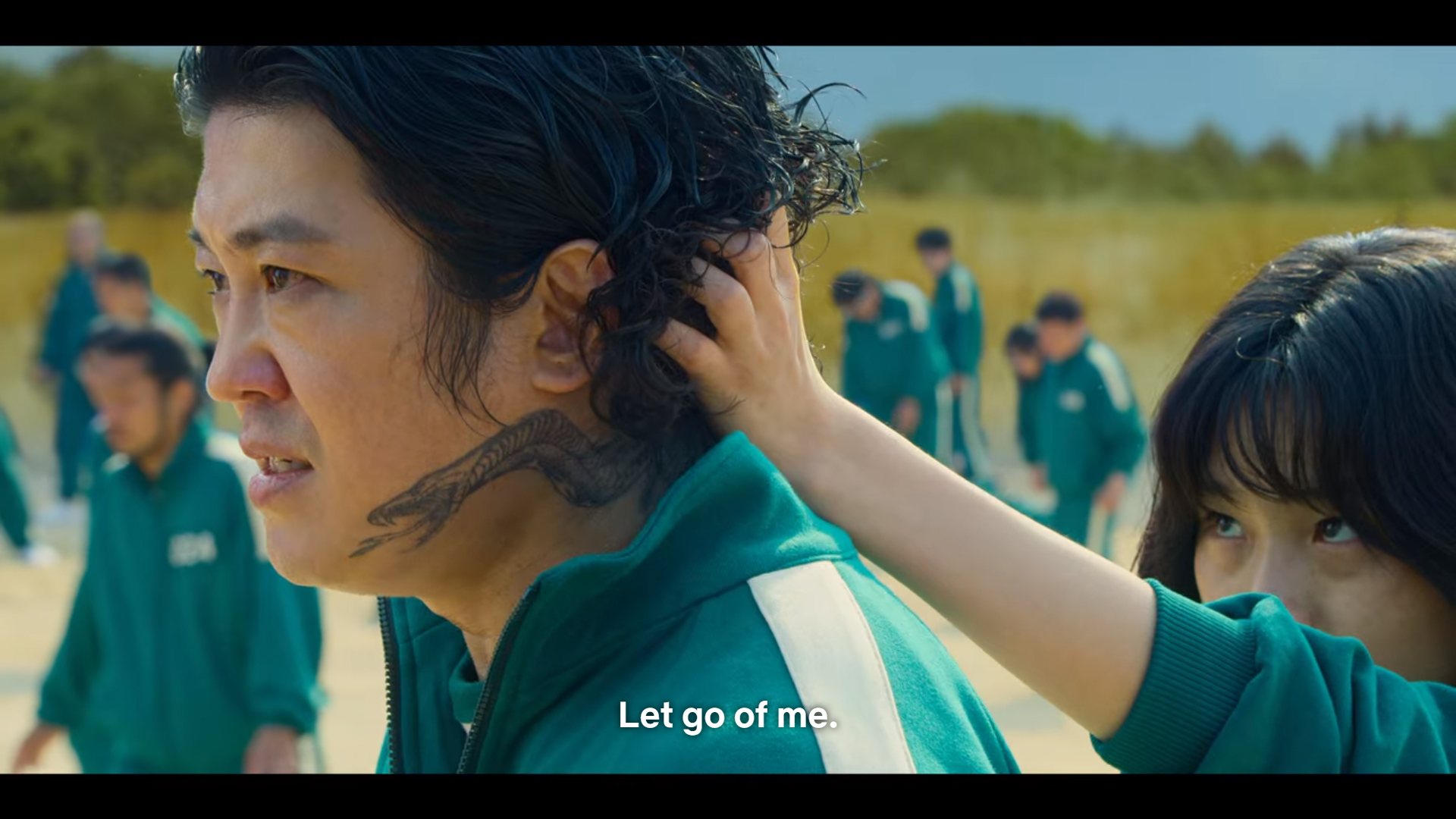 The shocking method of eliminating players was introduced during the first game, Red Light, Green Light. Players who moved even the slightest bit would be shot to death. 
While everyone was supposed to freeze in action, SaeByeok daringly pulled Player 101's hair, dangling his life on the line. She was able to do so by hiding behind him as the doll wouldn't be able to detect her movement ‒ a smart move from her.   
6. Went through security and sneaked a small knife into the game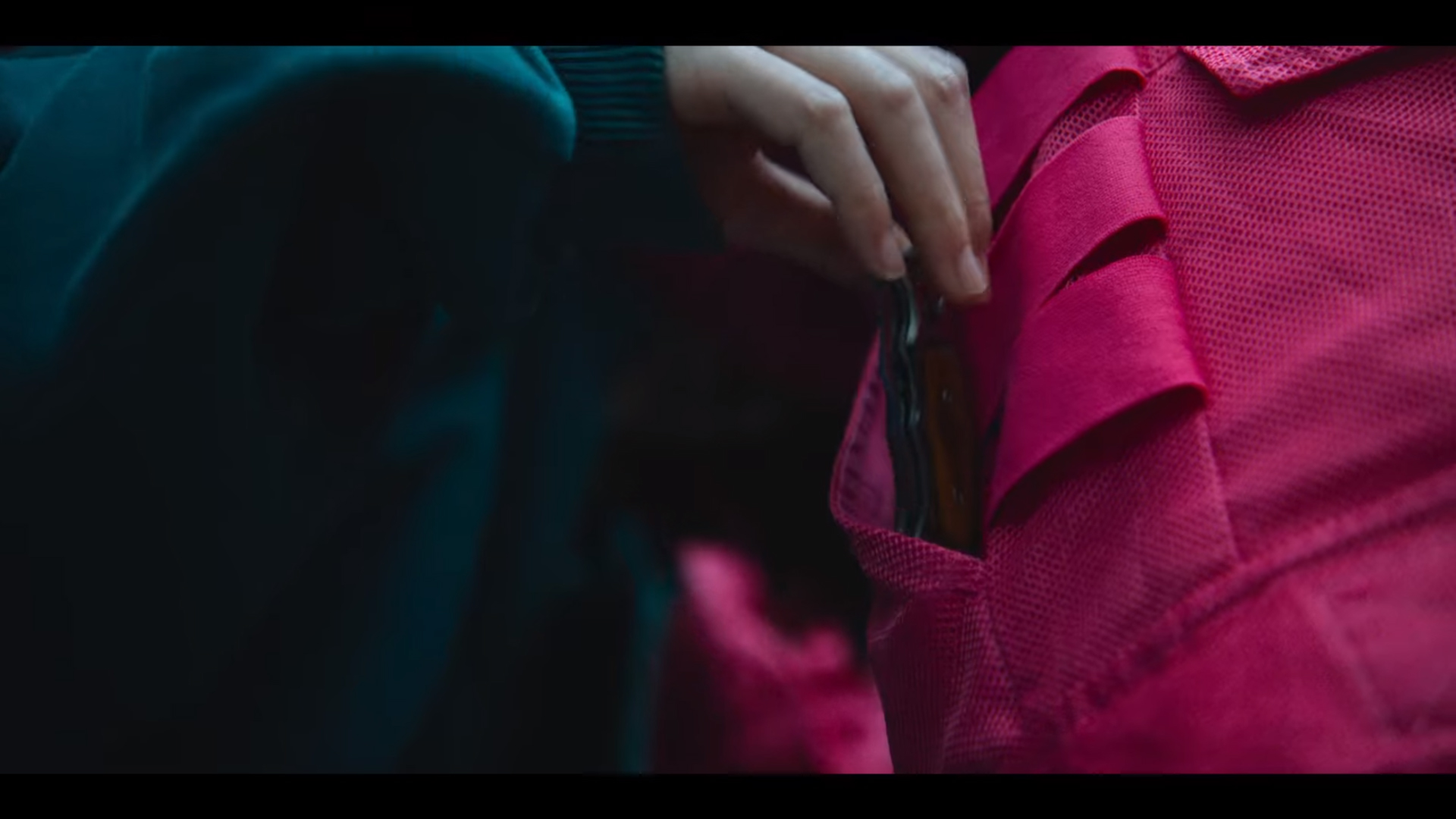 When SaeByeok made up her mind to rejoin the game, she already planned on how to get past security. By faking being asleep, she used her pickpocket experience to sneak in her knife smoothly. 
Not only did this scene show SaeByeok's intelligence, but it also proved that she was determined to bring home the astounding cash prize. 
Also read: 
There Is A Honeycomb DIY Set So You Can Challenge Your Friends To Squid Game At Home
7. Explored the game venue through the vent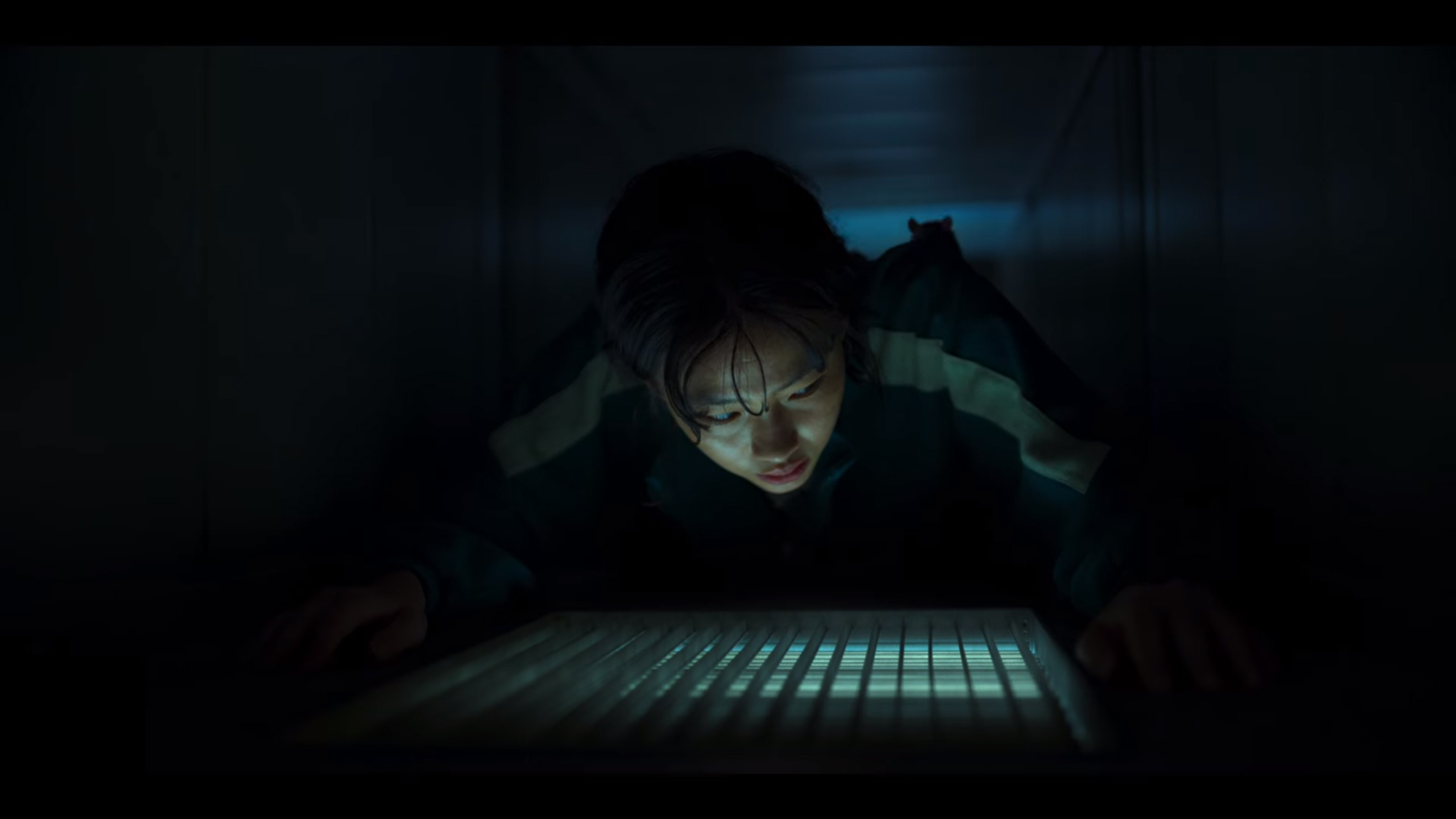 Two words to describe SaeByeok: "daredevil" and "opportunist". 
When she tagged along with Player 212 for a toilet break, she made use of the chance to find out more about the game by climbing into the vent. Despite knowing that she could die exploring the venue, SaeByeok grabbed onto the opportunity when given the chance. 
That scene definitely had us holding our breath.  
8. Entered Squid Game for the money to look for her mother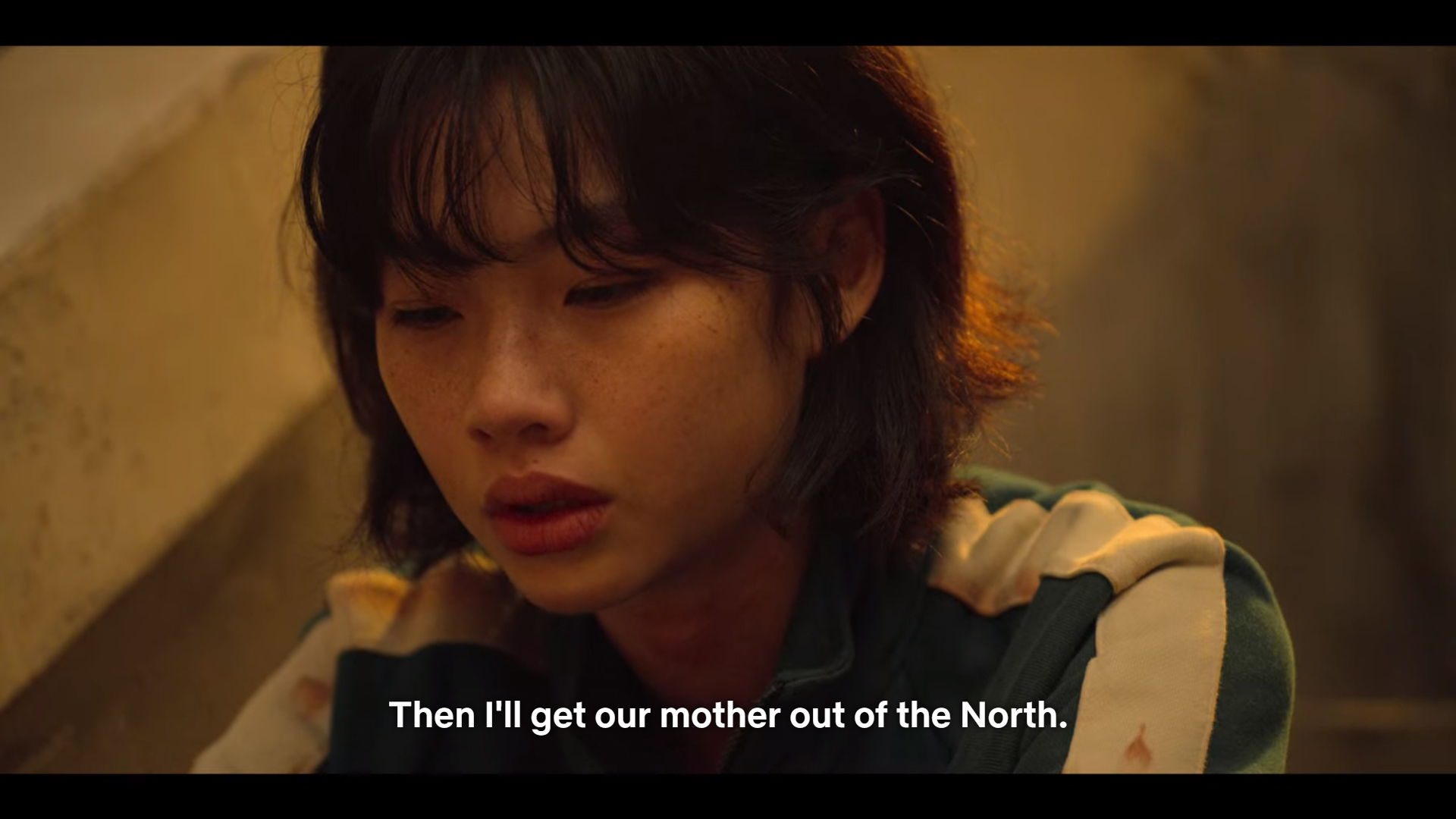 It was briefly explained at the start why SaeByeok needed cash badly, but it was only later on that she shared her backstory in-depth. She planned on using the cash prize to get her mother out from North Korea and reunite with her brother who is currently living in an orphanage.  
As the eldest child in her family, SaeByeok was burdened with responsibilities especially after her father was killed in an attempt to leave North Korea. 
Seeing how she devoted her life to the game, it shows the risk she was willing to take in order to reunite her family. Respect. 
9. Dreamt of visiting Jeju Island
Jeju Island is a holiday destination known for its fresh seafood and juicy hallabong aka a citrus hybrid. But, some people like JiYoung in the drama don't consider it as a "proper" vacation since it is still within South Korea. 
For someone who was up for the cash prize of KRW456 billion (~S$51 million), SaeByeok could have dreamed about visiting other places. Instead, she wanted to travel to Jeju Island as the place looked exotic on TV and nothing like Korea.
Despite having a strong and tough exterior, SaeByeok's innocent and simple dream suggested that she has a soft side too. 
10. Saved GiHun during the Glass Stepping Stones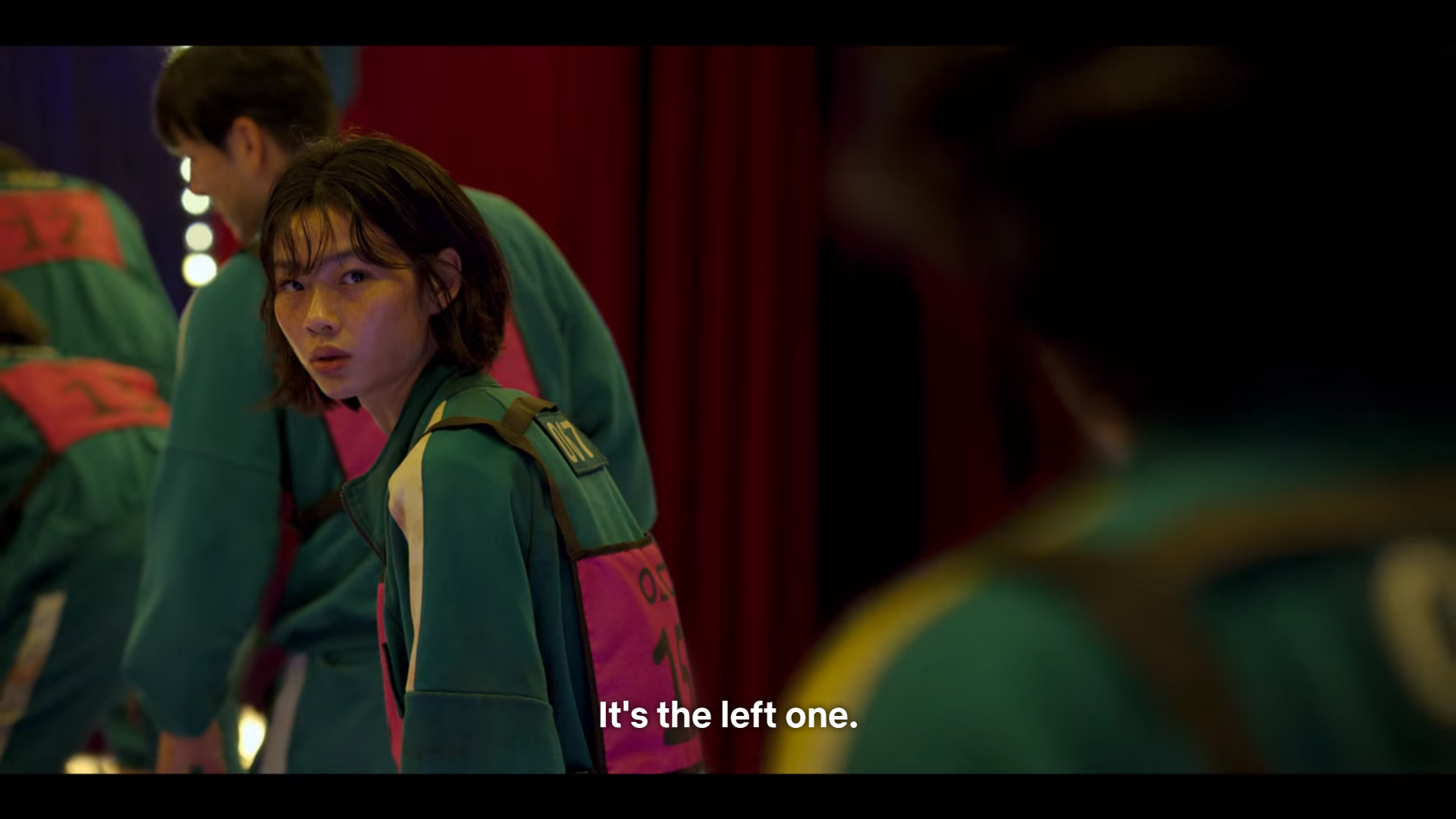 During the game of the Glass Stepping Stones, SaeByeok saved GiHun by reminding him which piece of glass to step on. While SaeByeok could have remained silent, she decided to lend a helping hand in times like this.
11. Hid the fact that she was injured by a piece of glass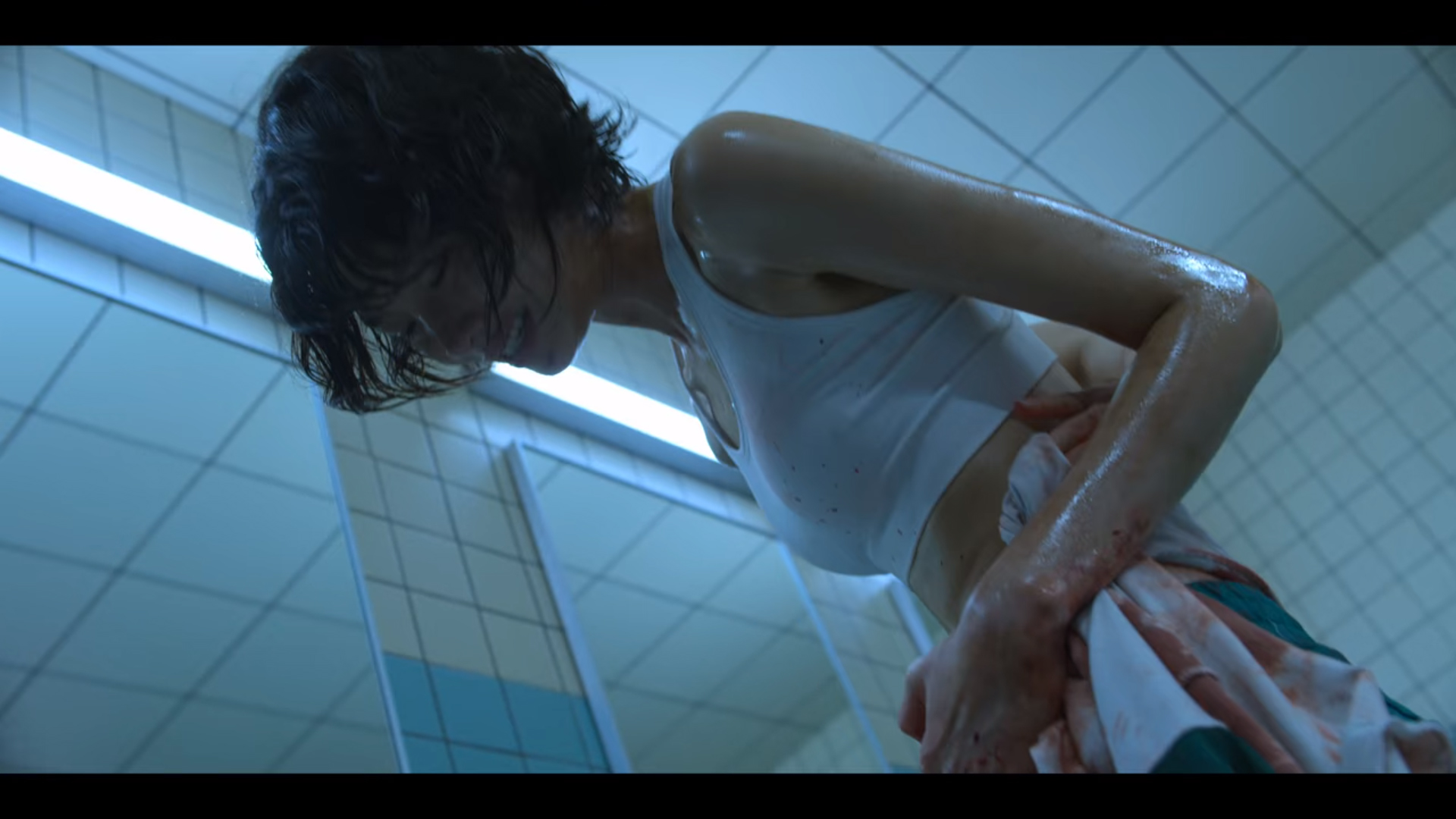 Perhaps because of her strong character and pride, SaeByeok didn't ask anyone for help even though she was seriously injured from a piece of glass. She tried to slow down the bleeding by herself and kept silent about her injury.
From this scene, we can learn that sometimes, it's best to not let others see your vulnerability.
12. Stopped GiHun from killing SangWoo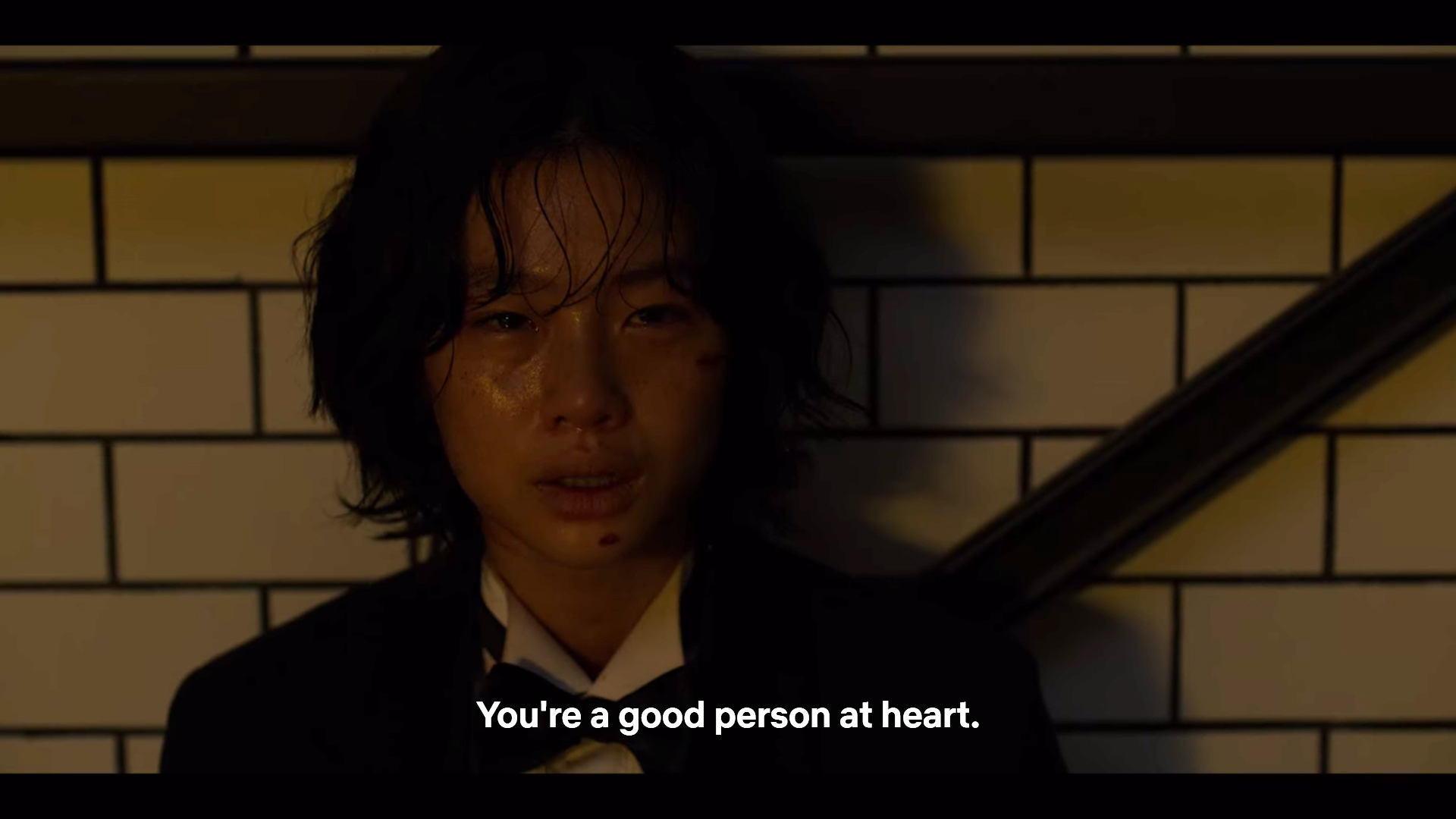 When GiHun was tempted to kill SangWoo, SaeByeok stopped him with her kind words.  Mentioning how GiHun is "a good person at heart," she saved SangWoo's life and possibly, GiHun's conscience too. 
Despite saying how she doesn't trust people, SaeByeok opened up to GiHun near the end of the show ‒ even asking him to take care of her younger brother as her dying wish. A tear-jerking scene and a heartbreaking moment indeed. 
Jung HoYeon's Character In Squid Game Taught Us The Power Females Hold 
Through these 12 moments, SaeByeok won the hearts of the viewers with her fearless personality. At the same time, she also revealed her softer side, which TBH, I thought could have been explored more in the drama. Nonetheless, thanks to Jung HoYeon's portrayal of SaeByeok, it is unlikely that viewers will forget about her anytime soon. 
If you're looking for more Squid Game-related articles, check out this one on Squid Game's life lessons. 
All images courtesy of Netflix. 
Also read: 
21 Facts About Gong Yoo Including His Ideal Type, Military Life & Coffee Prince Reunion For Fans Of The Goblin Oppa