Gong Yoo Facts
Whether you're a die-hard K-drama fan or casual moviegoer, you've probably watched or heard of these 3 titles: Coffee Prince, Train to Busan and Goblin. The one thing they have in common? They all feature Gong Yoo as the main lead. 
Gong Yoo is one of the most popular Korean actors of all time, and no matter if you're a fan, or just curious about his next project, here are 21 facts about the versatile actor.
1. Gong Yoo isn't his real name

Source
Gong Yoo was born in Busan, South Korea, on 10 July 1979.
His real name is Gong Ji-cheol. His stage name is a combination of his father's last name (Gong) and his mother's last name (Yoo).
2. He is a descendant of Confucius
While at a fanmeeting in Taiwan in 2017, Gong Yoo was asked about his rumoured relation to the great Chinese thinker, Confucius. He confirmed this by sharing that his parents have told him that he belongs to the 79th generation of the Chinese philosopher's descendants. 
He comes from the Korean extended family that stemmed from the 54th generation. It is the only non-Chinese branch acknowledged in Confucius' family tree.
3. Never intended to be an actor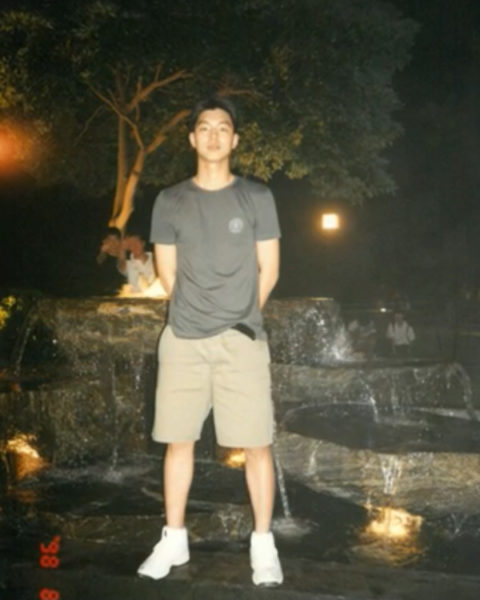 Source
Gong Yoo graduated from Kyung Hee University with a Bachelor's degree in Theatre. However, in an interview with CNN, he revealed that he did not think about being an actor when he chose his major. It was only after interacting with the people around him during his university days that got him interested in acting on screen.
4. Is not on social media
Despite his crazy online popularity, Gong Yoo doesn't actually have any social media accounts of his own. In the same CNN interview, he brought up that audiences tend to judge actors based on their personal life and image off-screen, which can affect the characters they play. As such, he prefers to keep his personal life private.
In a separate press conference, the actor revealed that he would rather look at sights with his eyes than take pictures. He also added that he did not like the idea of presenting himself online in a packaged, ingenuine way.
5. Coffee Prince was his breakthrough role
In Coffee Prince (2007), Gong Yoo starred as a rich cafe owner who fell in love with his employee. His character captured the hearts of K-drama fans everywhere and his popularity skyrocketed during the show's run. Thirteen years after the drama ended, his popularity shows no sign of waning.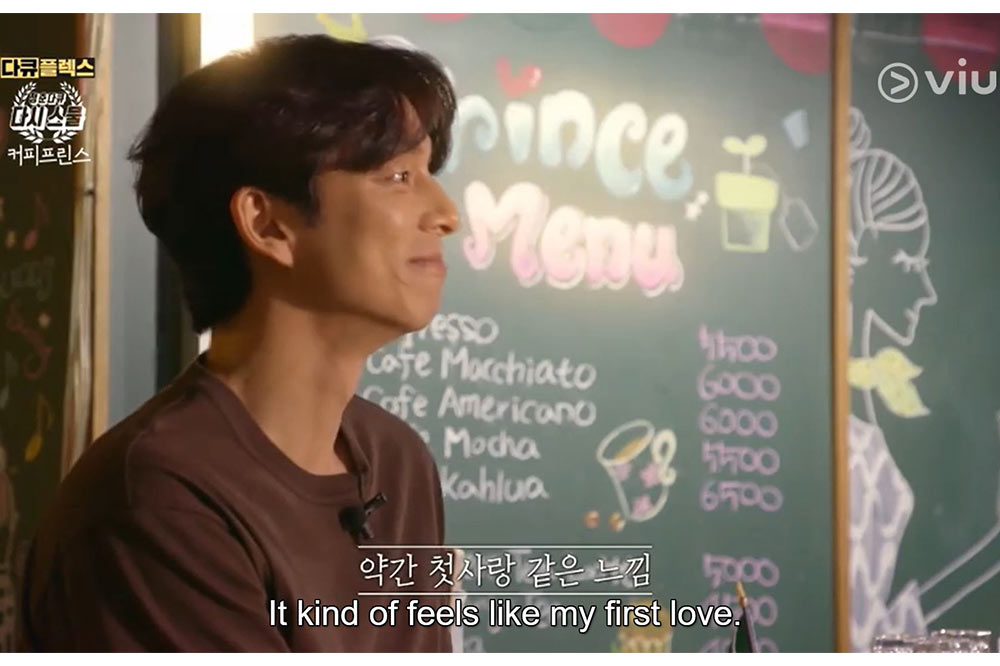 Image courtesy of Viu
Coffee Prince fans can now reminisce about the K-drama by catching My Dear Youth – Coffee Prince (2020) on Viu. The variety show reunites the cast for the first time in 13 years, so listen to Gong Yoo, Yoon Eun Hye and more share their thoughts about what it was like to film the show while rewatching it. 
6. Is a homebody
During his interview with CNN, Gong Yoo also talked about how he does not enjoy the attention he receives whenever he goes outside. He doesn't like it when people take pictures wherever he goes, even going as far as saying he hates the cameras that always pop up when he takes a walk. 
Perhaps because of this, he likes staying indoors and spending time at home. In an interview with Elle Korea, he mentioned that he loves cooking. He also watches celebrity chef Baek Jong Won's videos to follow and learn his recipes.
7. Goes to the gym every day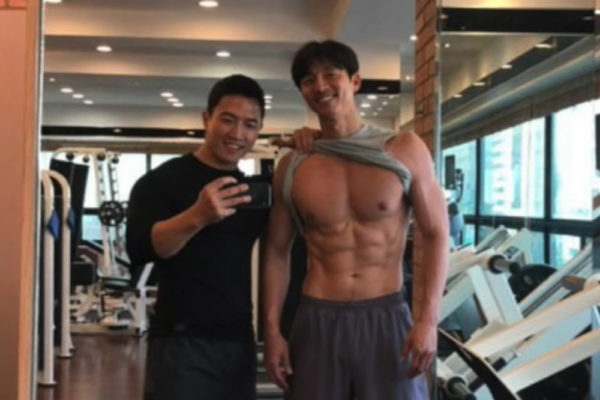 Source
Gong Yoo has played many roles where he has needed to exert himself physically, like The Suspect (2013) and Train to Busan (2016). 
To keep himself fit, he goes to the gym daily to train with his personal trainer, Yoon Tae Sik (who also happens to be Hyun Bin's trainer). Yoon Tae Sik shared in an interview with Allure Korea that when Gong Yoo isn't preparing for a role, he goes to the gym for 2 to 3 hours a day to work on his physique and to clock in his cardio for the day. When he's preparing for a role that requires him to show off his physique, he sometimes visits the gym twice a day.  
In a segment on Guerilla Date, Gong Yoo also shared how he swam regularly in elementary school, which helped him develop the wide shoulders he has today.
8. Loves basketball and baseball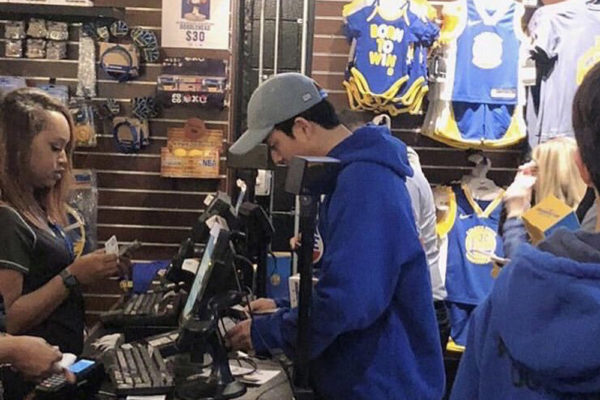 Source
Gong Yoo is a big fan of American basketball team the Golden State Warriors. His favourite player? Stephen Curry. He attended a live NBA game in December 2018 when the Warriors were playing in San Francisco. Recalling the experience on a talk show, he shared how he felt as if his heart was about to explode when he walked into the arena. He added that he cheered very loudly and talked as if the players were his friends.
When it's not basketball season, he also enjoys watching Korean baseball as well as Major League baseball.
9. Was a radio DJ while in the military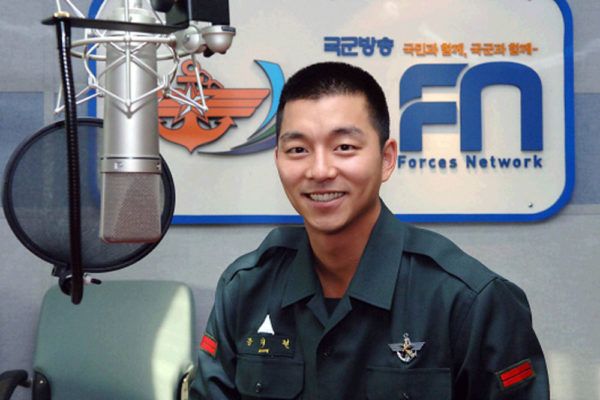 Source
While serving his mandatory conscription, Gong Yoo was appointed as a radio DJ for the Korean military radio station. He hosted a daily 2-hour show on the Korean Forces Network, where he played music and talked to listeners.
10. Sparked a change in Korean law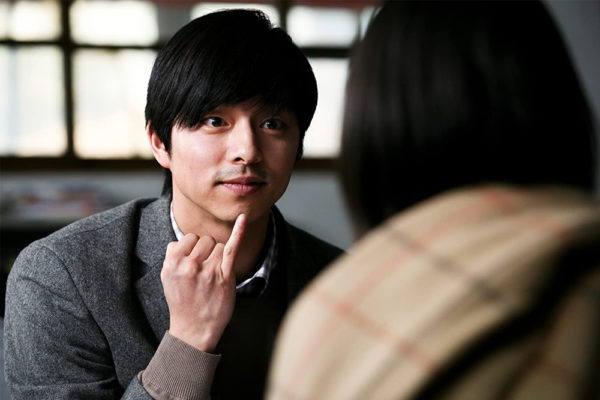 Source
Gong Yoo's senior in the military gave him a copy of The Crucible to congratulate him on his promotion. Written by Gong Ji-young, the book is based on the true case of sexual abuse against hearing-impaired children in a school in Gwangju, South Korea. 
Gong Yoo went on to develop and produce a movie based on the novel. Silenced (2011) sparked public outrage after it showed that the offenders got off either scot-free or with light punishments. 
The case was then reopened and a new bill was subsequently passed to target sex crimes against minors and the disabled in South Korea. This new law is named the Dogani law, after the Korean title of the film.
Also read:
20 Choi Woo Shik Facts Including His BFFs, Acting Career & Being Ostracised In School For Fans Of The Parasite Star
11. Chooses his projects and roles very carefully
It seems like Gong Yoo has a Midas touch, with every project he comes across turning to gold. Well, it turns out that it isn't just luck involved.
Speaking to Harper's Bazaar, he stated that "[he] doesn't want to be stuck in a particular role, that [he] wants to move forward." It's clear just how diverse the roles he's taken on are, from a rich cafe owner to a socially just teacher in Silenced and even an immortal looking for his bride in the hit TV show Goblin (2016). 
He mentioned in a separate interview that whenever he chooses his projects, he spends a lot of time thinking through things over and over again, until he is sure that he can do the role justice. 
12. 2016 was the busiest year of his career

Gong Yoo in The Age of Shadows
Source
In an interview with Munhwa Ilbo newspaper, Gong Yoo shared that 2016 was the busiest year of his career so far. He starred in 3 of the most popular movies released in South Korea that year, including Train to Busan and The Age of Shadows. The first movie premiered at the Cannes Film Festival and surpassed 11 million admissions in South Korea alone. The Age of Shadows saw 6 million admissions in 2 weeks. 
After working on these 2 movies back to back, Gong Yoo went on to film Goblin, aka Guardian: The Lonely and Great God. The fantasy series held the title of the drama with the highest viewership ratings in tvN history for 4 years before Crash Landing On You toppled it in 2020.
13. Was scared of the zombies in Train to Busan

Gong Yoo in Train to Busan
Source
Speaking to Anthem Magazine, Gong Yoo revealed that the scared expressions on his face in the zombie thriller were genuine. "When you're operating on fear while in character, in this narrow space of the train, and one of the zombies grabs you by accident, it's scary," the star shared. 
He added that he was so scared of the actors in zombie makeup, he did not dare to go near them even when the cameras were off.
14. Is best friends with Lee Dong Wook

Lee Dong Wook in front of a coffee truck Gong Yoo sent him
Source
If you've watched Goblin, you would have seen the fun bromance between Gong Yoo's character, the Goblin, and the Grim Reaper, played by Lee Dong Wook. That bromance worked so well on-screen as the pair are close friends off-screen as well. 
Gong Yoo was Lee Dong Wook's senior while they were in the military. The star was the first person to find out about Lee Dong Wook's talk show and was invited as its first guest. Part of the episode showed Gong Yoo and Lee Dong Wook travelling to Jeju Island together to go fishing and catch up with each other. There they shared that they usually meet up for a drink in their free time.
15. Remains close to his other Goblin co-stars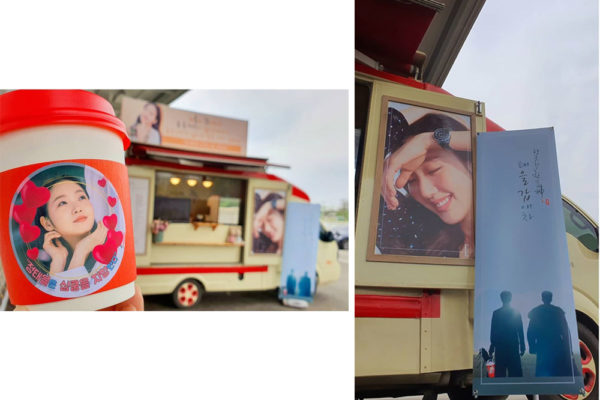 Source
Four years after Goblin ended its run, the cast still remain good friends till this day. Gong Yoo and Lee Dong Wook sent a coffee truck to Kim Go Eun while she was filming The King: Eternal Monarch. Sending coffee trucks is an act of support done in South Korea between entertainment industry friends and from fans to idols. Kim Go Eun also shared that the cast regularly meet up to hang out.
16. Went on a hiatus after Goblin

Source
Goblin was a huge success and was one of the most popular TV series in Korea. However, this popularity took a toll on Gong Yoo. He revealed on Lee Dong Wook's talk show that he couldn't fully enjoy the moment because of all the pressure. Hence, after Goblin wrapped up, the actor went on a 2-year hiatus to recover from the stress. This came after his back-to-back filming throughout 2016 as well.
Gong Yoo's first project post-hiatus was a supporting role in the film Kim Ji Young, Born 1982 (2019). The film is based on the feminist novel by Cho Nam Joon. It is about a housewife who lives in a society where women's roles are determined by their fathers or husbands.
Gong Yoo played the husband of the titular character Kim Ji Young, played by Jung Yu Mi. The pair also worked on Train to Busan together back in 2016. He said that after reading the script, he called his mother immediately to express his admiration for her.
17. His ideal type and thoughts on marriage
During an interview with The Fact in 2017, Gong Yoo shared that he likes women who have the tendencies of a cat. He elaborated on his response by explaining that "rather than a woman who relies on the other person, [he] likes a proactive woman who knows how to do things for herself."
On Lee Dong Wook's talk show, Because I Want to Talk, Gong Yoo reasserted his preference for assertive women. He also spoke about how times have changed, saying, "Men no longer need to be the one to propose." He later added that marriage isn't in the cards for him right now.
18. Loves his cats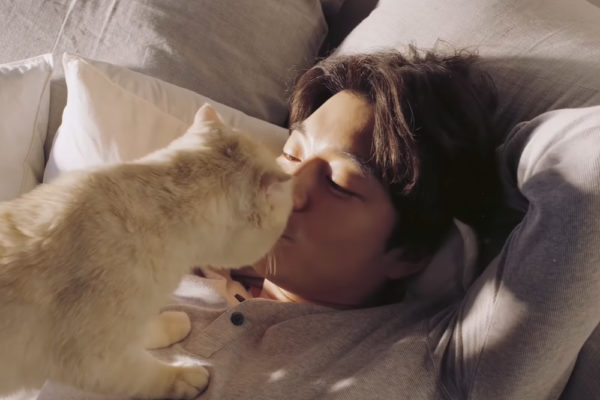 Source
Besides liking women who are similar to cats, Gong Yoo loves actual cats too. 
At a meet and greet in 2017, the Train to Busan star was asked who he would save in a zombie apocalypse. Instead of choosing 1 person, he said he would rather save his 2 cats at home.
19. Will be in a movie with Park Bo Gum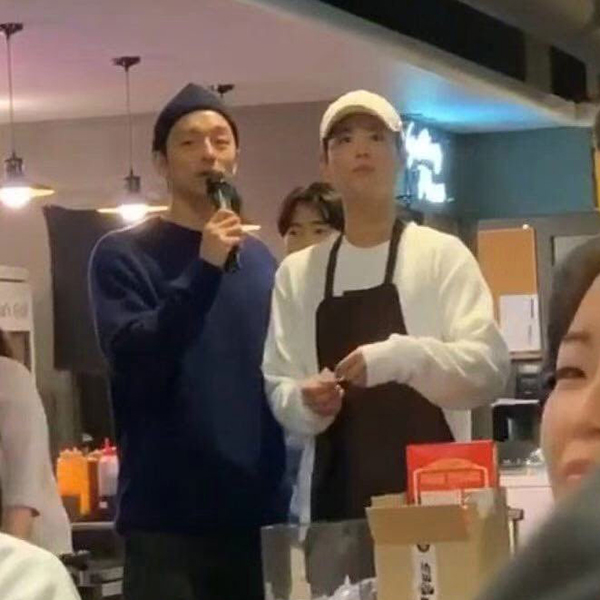 Gong Yoo (left) and Park Bo Gum (right) at the film's wrap-up party
Source
While Park Bo Gum recently enlisted in the army, fans can still catch him on the small and big screen. Gong Yoo and the Record of Youth star worked together for the first time in Seo Bok. An action thriller about the first-ever human clone, it is set to be released in 2020. 
20. Has an upcoming Netflix project in 2021

Source
Earlier this month, Netflix Korea announced that Gong Yoo will be part of the cast for the new sci-fi drama, Sea of Silence. He will star alongside Bae Doona (Sense8, Kingdom) and Lee Joon (MBLAQ). 
The series will be set in a dystopian future where there is no more food and water on Earth. Gong Yoo stars as the leader of a special task force on a mission to recover samples from a deserted research lab on the moon.
21. Is considering taking on a role in Wonderland
Gong Yoo's management has confirmed that he is considering a role in the upcoming movie, Wonderland. The star-studded cast currently includes Suzy, Park Bo Gum, as well as Gong Yoo's former Train to Busan co-stars, Choi Woo Shik and Jung Yu Mi.
Gong Yoo Is A Korean National Treasure
Any character Gong Yoo plays is well-received and loved by his fans and the general public. We can't wait to see his new Netflix production as well as his other upcoming projects. 
Cover: Source, Source, courtesy of SBS
Also read:
20 Kim Go Eun Facts Including Her Family, Dating Life & The King: Eternal Monarch News