Kakao Friends Auto-Hand Wash
Even before the pandemic began, one way to maintain good hygiene is to wash our hands regularly. To make the hand washing experience a lil' more fun, Kakao Friends has released an auto-hand wash that dispenses a Ryan-shaped foam bubble. Continue reading to find out more about this adorable gadget. 
The design
Kakao Friends is known for creating aesthetically-pleasing household products, so it's no surprise to see their auto-hand wash any different. 
Featuring Ryan, the character lies on top of the gadget with his eyes closed, while holding a star to his chest. He looks as if he's sleeping peacefully, similar to how washing your hands would give you peace of mind when it comes to keeping viruses at bay. 
Right below, the light blue container completes the dreamy theme that the auto-hand wash is going for. It also features a see-through section in the middle to indicate how much hand soap is left before the next refill. 
The auto-hand wash will be activated the moment you place your hand below the motion-detecting dispenser.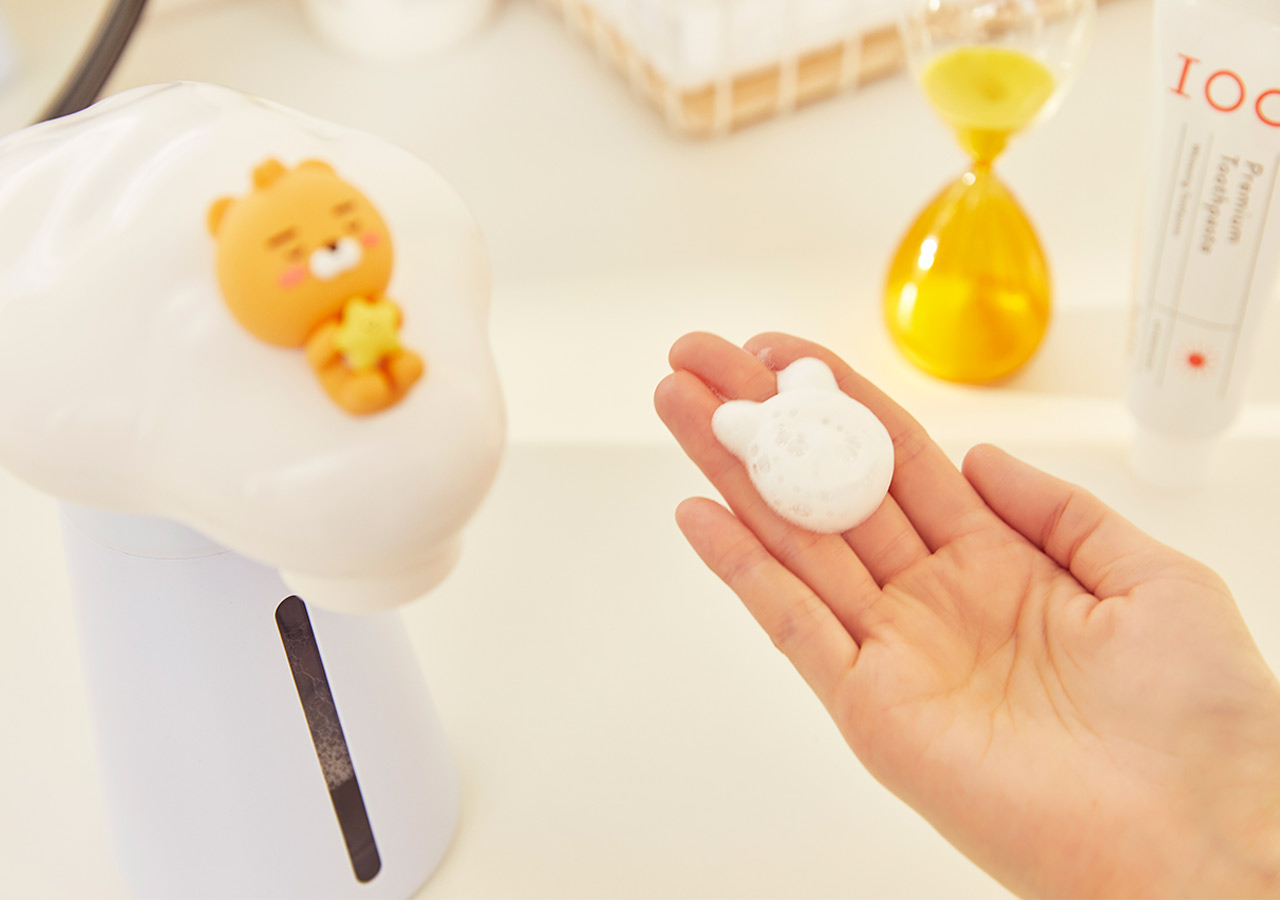 In no time, a Ryan-shaped foam bubble that screams adorable will be formed. Perhaps those with young ones will be extra amused by such a unique feature, and kickstart the habit of washing their hands regularly. 
As the gadget runs on three AA batteries, the back features a battery compartment with a removable cover.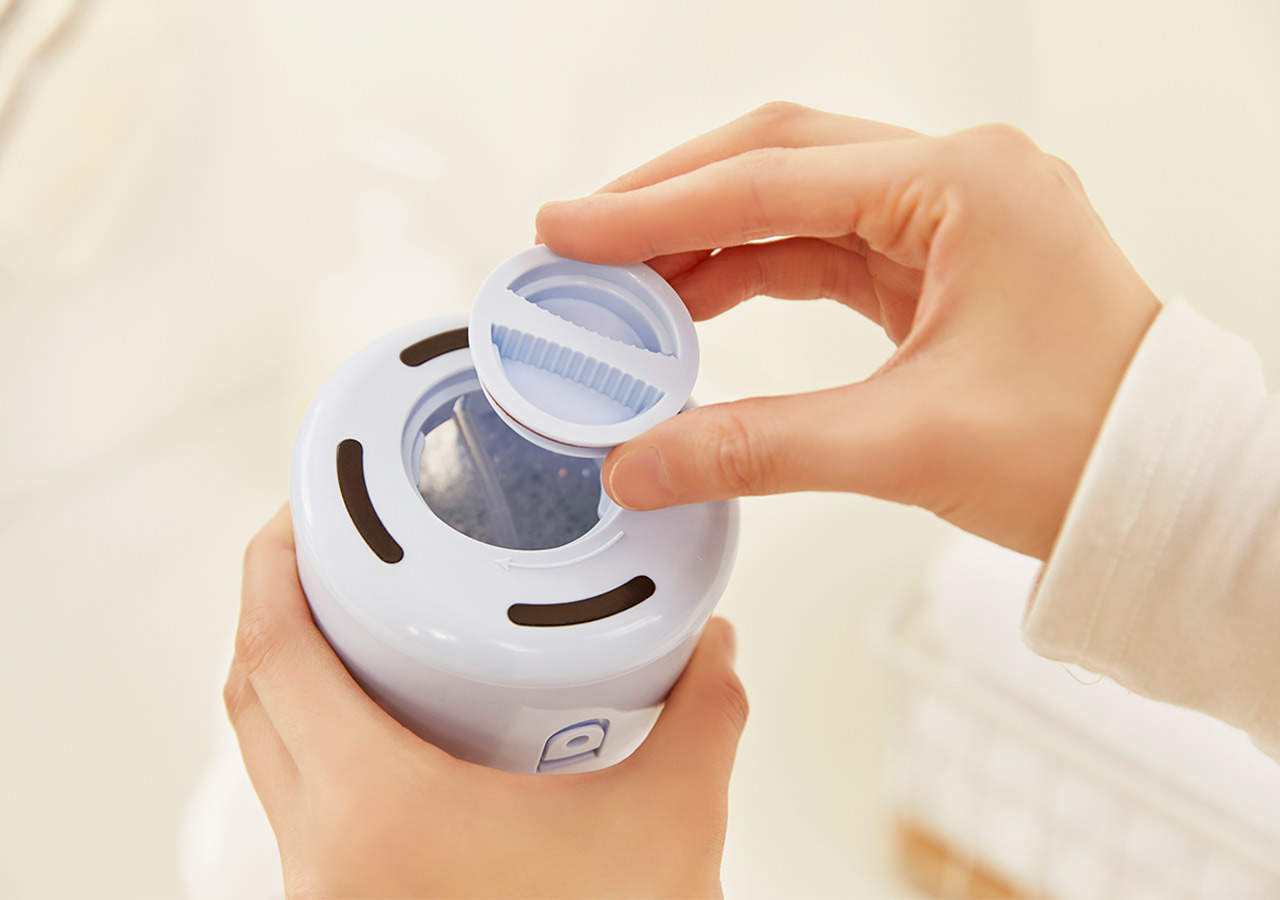 Once the hand wash runs out, you can also refill it by opening the cover at the bottom. That's not the end to the gadget, as there are also rubber features at the bottom that prevent it from slipping.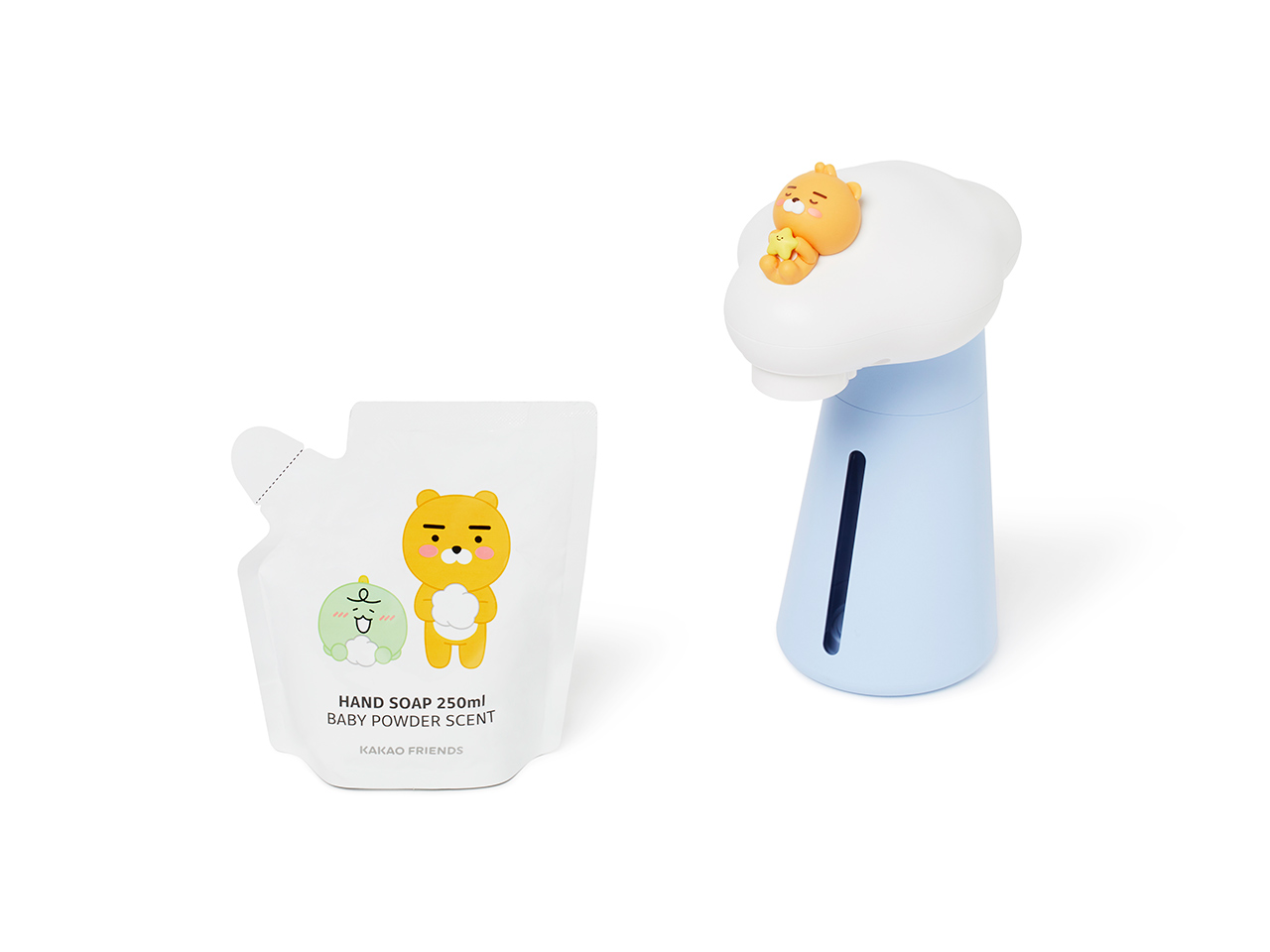 The auto-hand wash retails at KRW45,000 (~S$50.80), and comes with a packet of 250ml baby powder scent hand soap. 
This Kakao Friends Auto-Hand Wash Will Make You Want To Wash Your Hands More Frequently
Perhaps with this auto-hand wash, it will make you want to wash your hands more frequently. Unfortunately, it is only available for purchase in South Korea on Kakao Friends' official website for now, and you might want to source for freight forwarders that ship to Singapore. Hopefully, this useful gadget will make its way to our Little Red Dot soon.
All images courtesy of Kakao Friends. 
Also read: 
Kakao Friends x Origins Has Ryan & Apeach Skincare With Matching Merch For A Cheerful Glow-Up