Kakao Friends x Origins Collection
From a familiar face like Ryan to Apeach, Kakao Friends are taking over the world beyond Korea with new collaborations popping up left and right. This time around, Kakao Friends and skincare brand Origins have launched an adorable collection of their best selling masks, with exclusive gifts of the characters.
The collection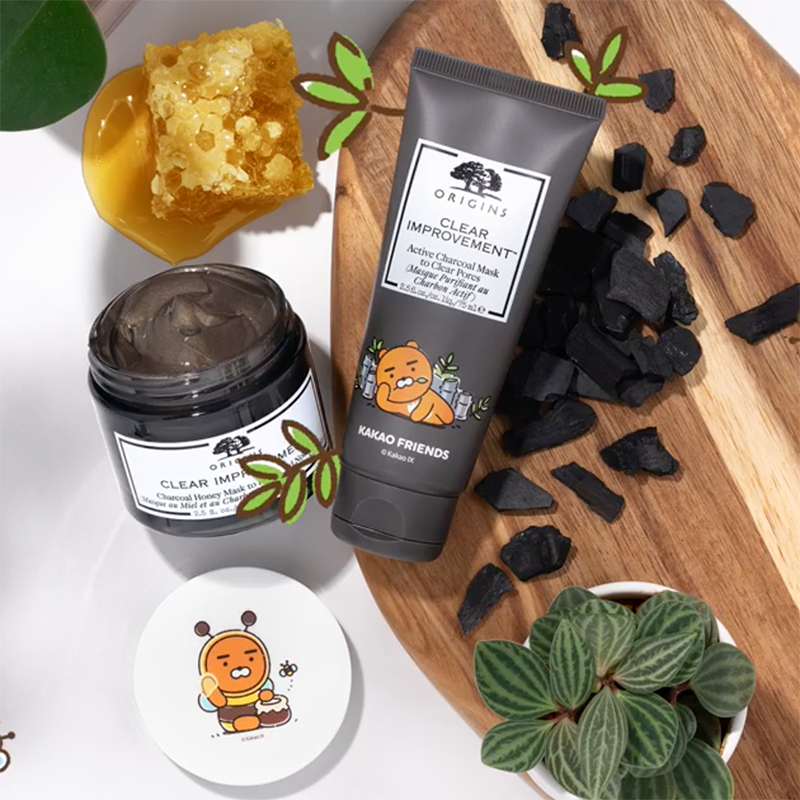 From left: Clear Improvement Charcoal Honey Mask, $64; Active Charcoal Mask To Clear Pores, $39
Fans of Ryan can get their hands on the Clear Improvement Charcoal Honey Mask, featuring the orange bear dressed as a bee on the lid. It's an appropriate outfit for Ryan — after all, honey is one of the key ingredients of the mask that's best suited for dry skin.
Ensure your skin is glowing before date night with the Active Charcoal Mask To Clear Pores. The packaging showcases Ryan lying between leafy grey bamboo, flexing the natural ingredients of bamboo charcoal used in the mask.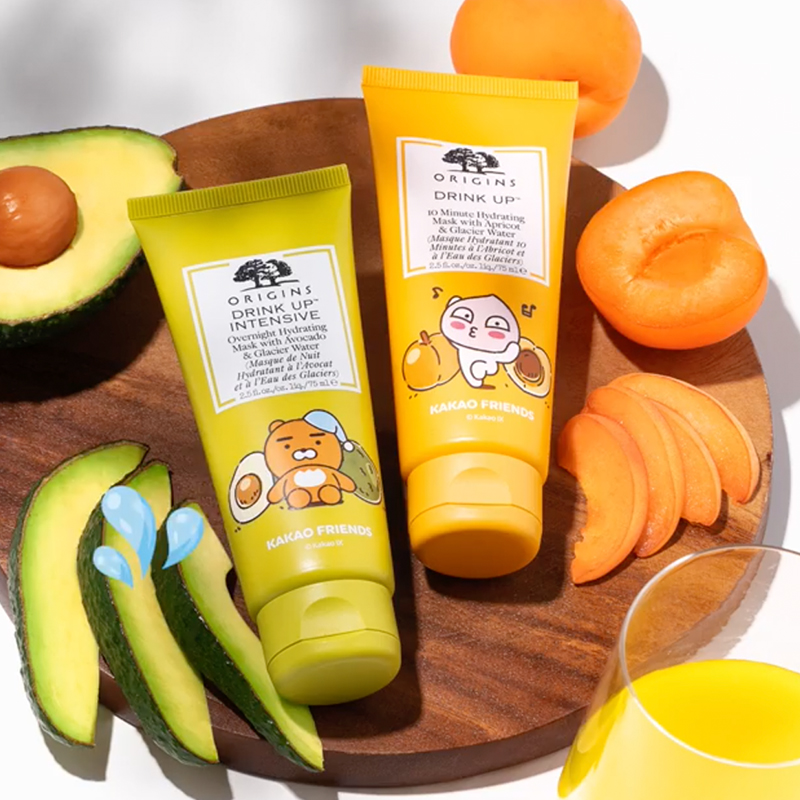 From left: Drink Up Intensive Overnight Hydrating Mask With Avocado & Glacier Water, $48; 10 Minute Hydrating Mask With Apricot & Glacier Water, $39
On top of being superfood for the body, avocado and apricot are also unique ingredients that can keep your skin strong and hydrated. For deeper hydration, go for the overnight mask with Ryan — decked in his sleepwear and ready to head to dreamland.
Meanwhile, Apeach appears refreshed with her cheeky dance among a duo of apricots on the tube for the 10 minute hydrating mask.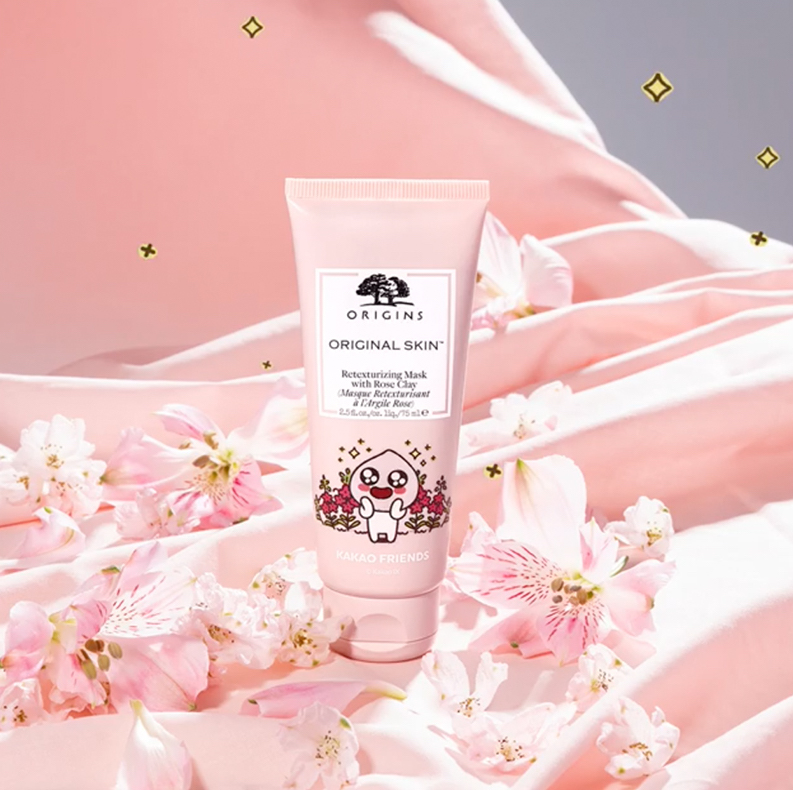 We can't resist Apeach's puppy eyes in the Original Skin Retexturizing Mask With Rose Clay, printed with pink flowers. Created with rose clay, willowherb and sugar cane, this mask is best used for cleansing your pores so you can always look flawless on Instagram. It retails at $39.
Exclusive Gifts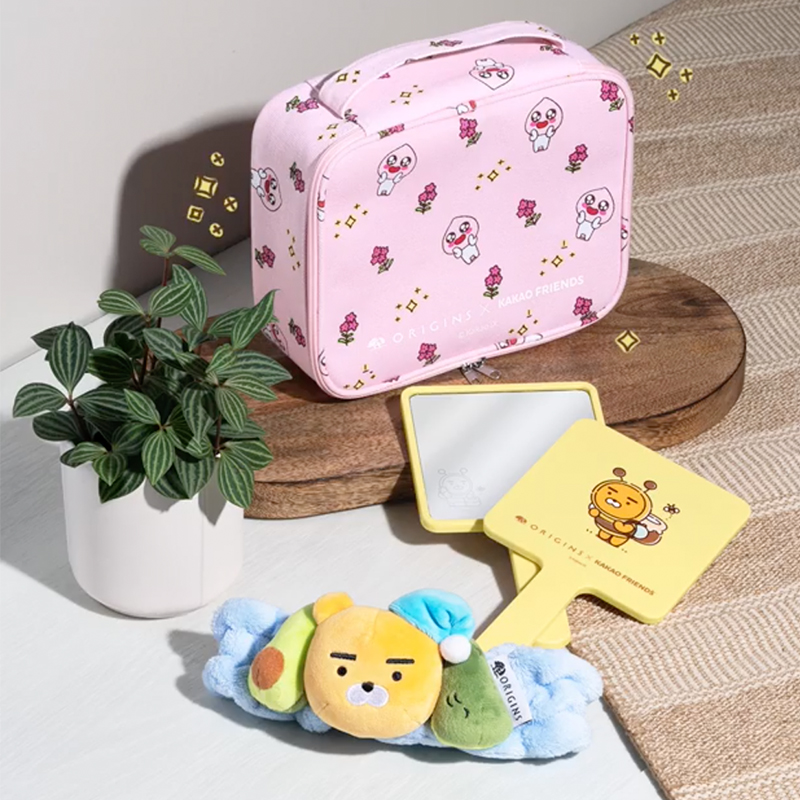 Don't miss out on the chance to enjoy these exclusive Kakao Friends gifts that are available while stocks last. Get a kawaii Kakao Friends headband or mirror with at least $70 spent at all Origins stores islandwide. 
Or, you can also top up your purchase to $120 with at least one Kakao Friends mask to receive an additional Apeach pouch. It's perfect for storing all your makeup and skincare essentials for your next staycation getaway.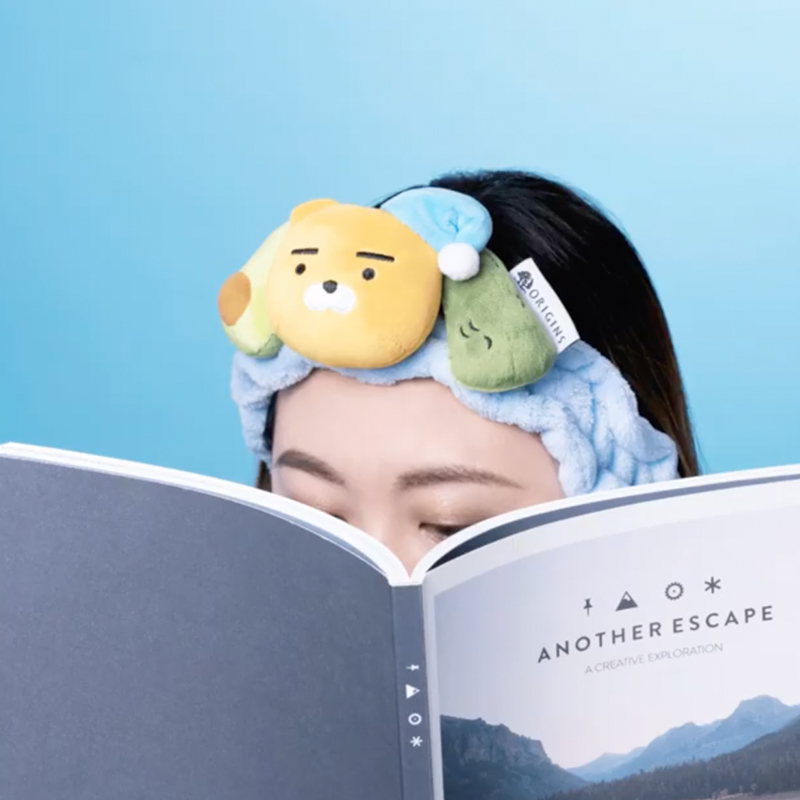 Not only is the Ryan headband cutely decorated with avocados, it's also a practical accessory while waiting for your skin to absorb all the good stuff in the mask. Now you can comfortably binge-watch a new Netflix series while giving your skin some loving at the same time.
Pamper Your Skin With Adorable Characters In The Kakao Friends x Origins Collection
The Kakao Friends x Origins collection is available at all Origins stores islandwide and on Sephora's online website. With Ryan and Apeach by your side, hopefully you'll start looking forward to a new and improved skincare routine. 
For those who can't get enough of the Kakao Friends hype, zhng up your kitchen with this Ryan and Choonsik air fryer.
All images courtesy of Origins.
Also read:
Kakao Friends Now Has An Air Fryer So You Can Have Ryan & Choonsik As Your Cooking Buddies