Kakao Friends' Honey Friends Bee Collection
If you are a fan of Korean messaging app Kakao and its adorable range of characters, Kakao Friends, you will be excited to know that a new collection of plushies, stationery and cups has been launched. Best of all, they don bee costumes for maximum cuteness. 
In various shades of brown and yellow, this collection immediately makes us feel at home, and reminds us to always be calm even when we are working hard like bees.
Kakao Friends bee plushies
If you require a companion on your bed, or would like to update your chou chou, check out these Kakao Friends bee plushies.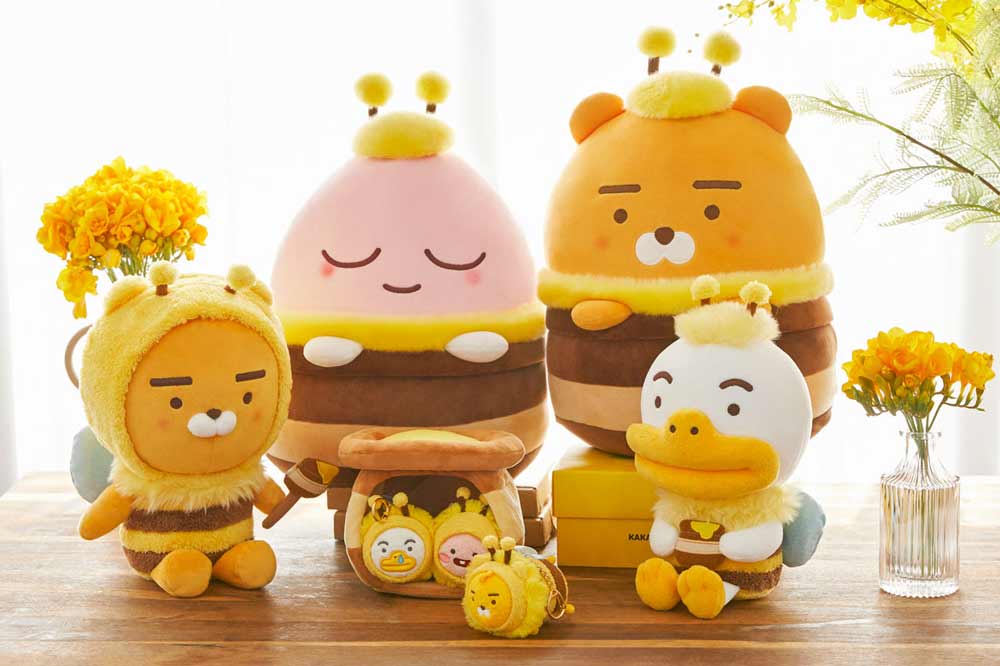 Ryan the bear is available in 2 sizes, depending if you like him big or small.
If you prefer things tiny, they also appear as squishy key rings, which remind us of the stackable Disney Tsum Tsum characters.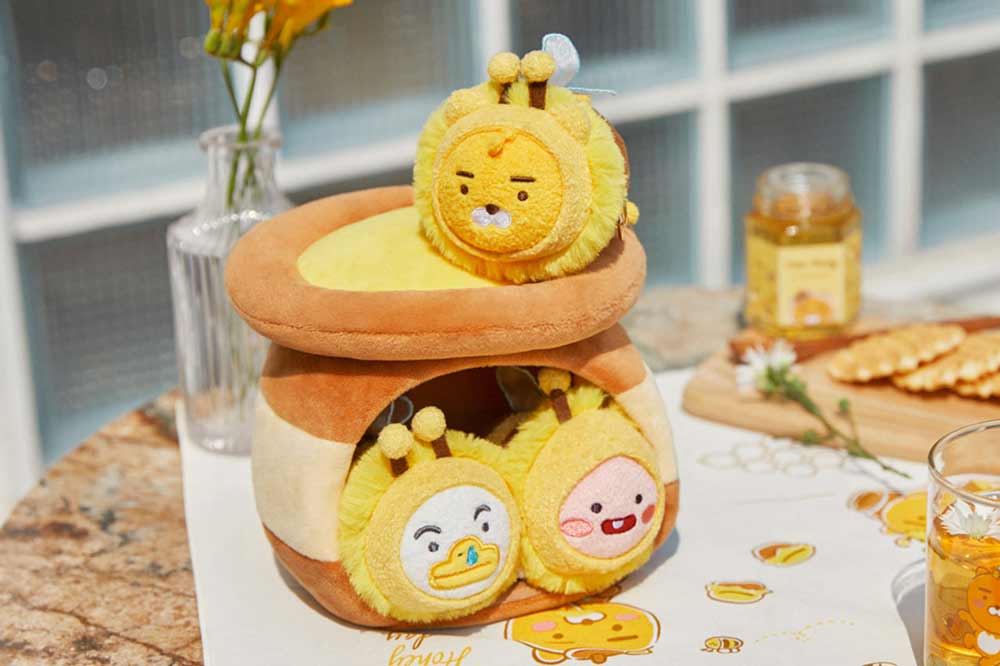 These key ring plushies fit into a honey pot home.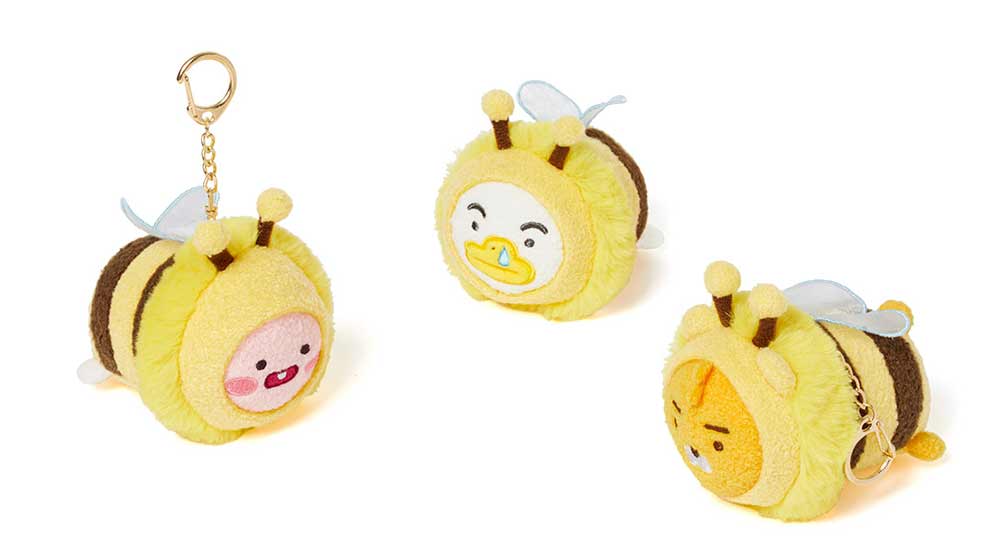 All worker bees deserve a place in the hive!
Also read:
Vans x Kakao Friends Characters Give Your Old Skool Shoes A New Twist
AirPods key rings and stationery
If you like things even smaller, check out Ryan as a metallic AirPods key ring, guaranteed to give your AirPods case an instant glow-up.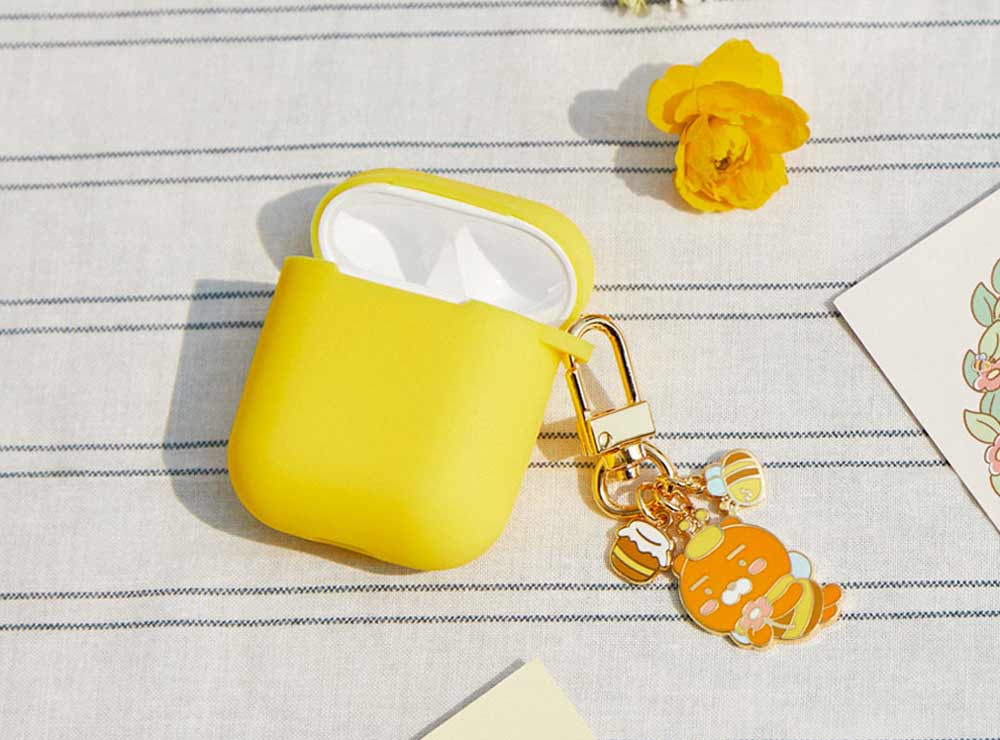 Besides Ryan, the key rings are also available in 2 other versions: Tube the duck and Apeach the peach. If you don't own AirPods, you can attach them onto small keys like your mailbox key as well.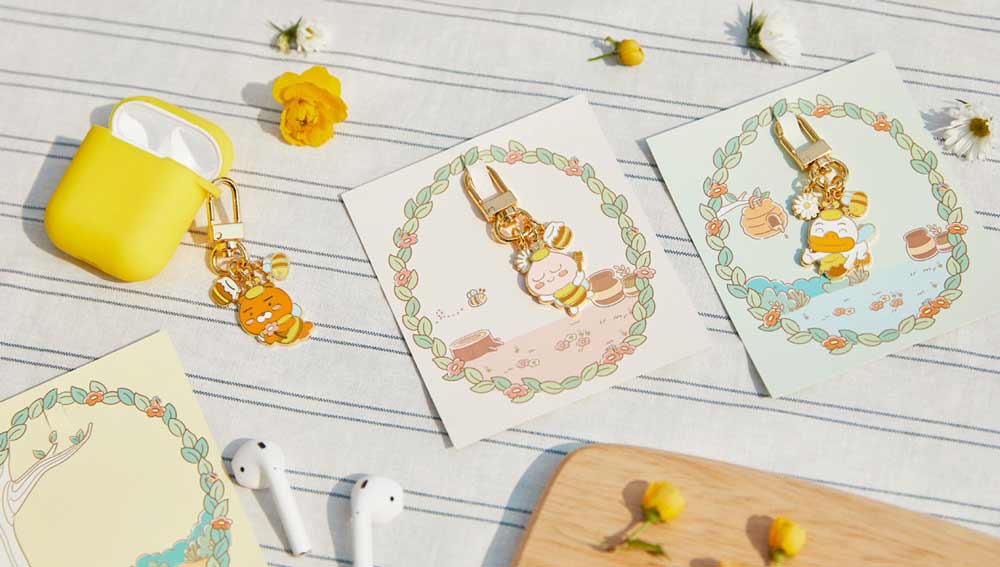 We know you are a hard worker, constantly scribbling notes during your lectures. So check out these handy clip-on pens.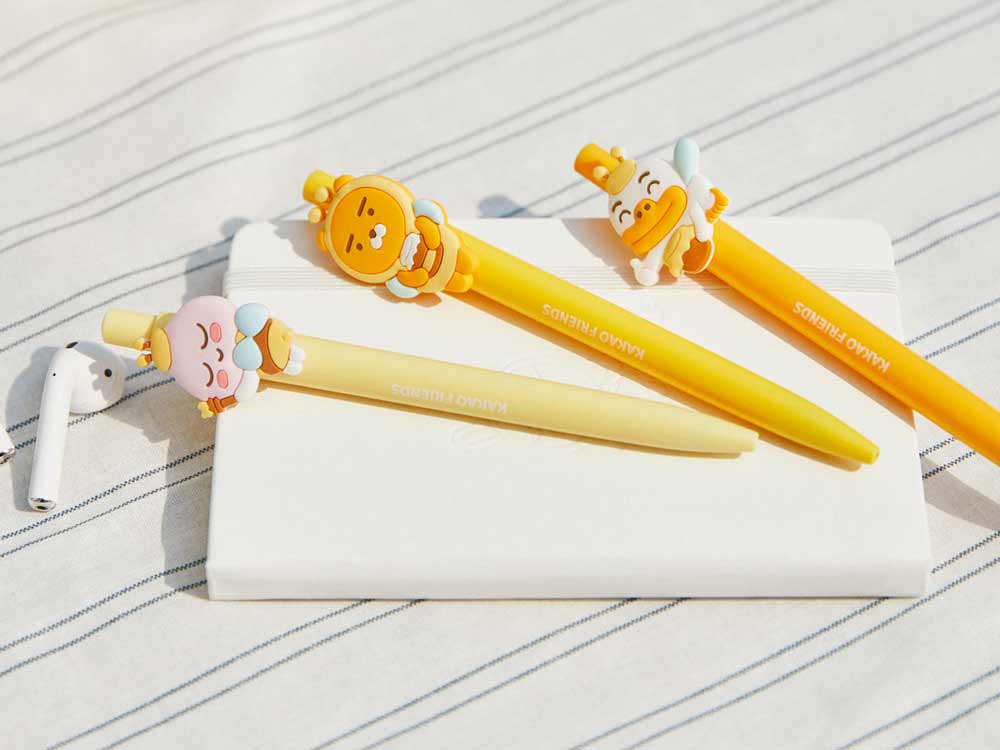 Slide Ryan, Tube and Apeach into the pocket of your ripped jeans and everyone will know what a hardworking bee you are.
Bee water bottles and mugs
Excessive presentations can give you a sore throat. Recuperate with mum's homemade honey lemon, but what if you had an adorable honey bee mug to drink it in?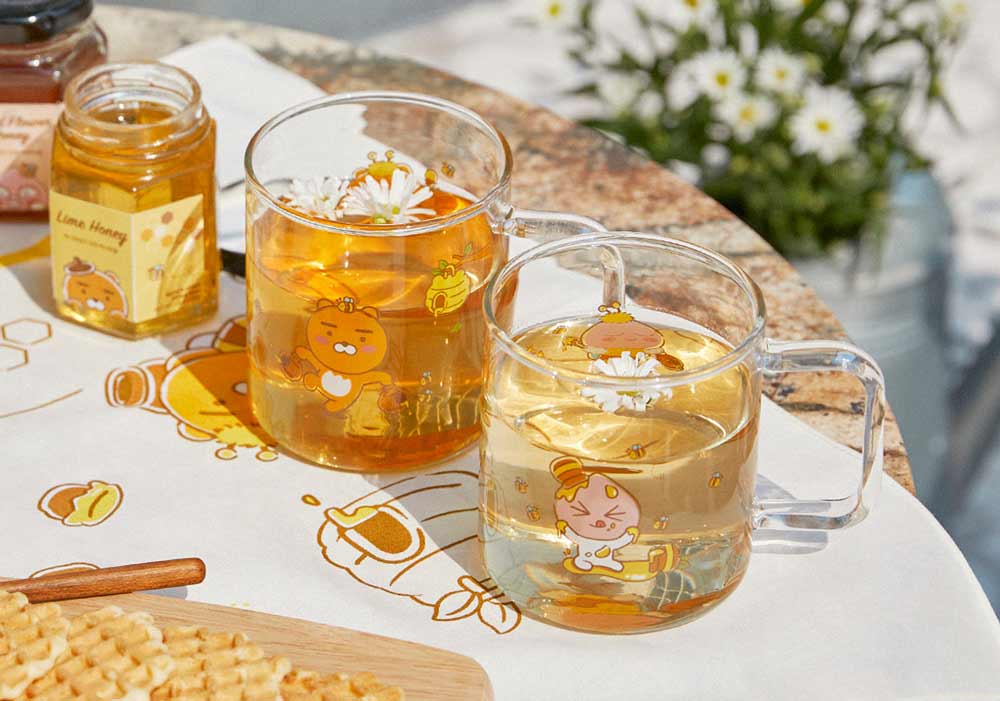 Each glass mug is decorated with 2 illustrations of Ryan or Apeach.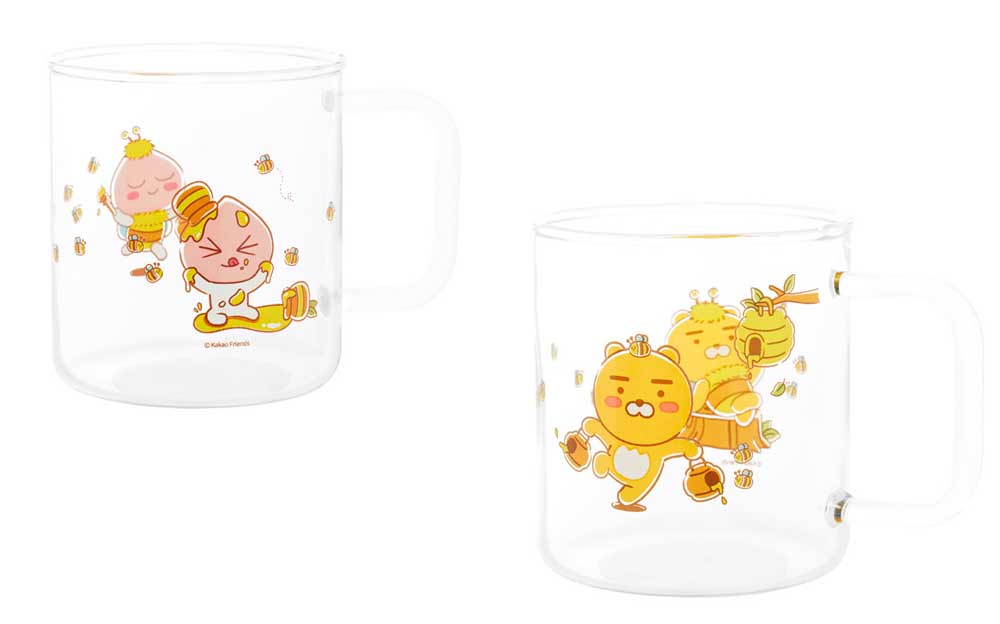 You can also be an eco-friendly warrior by carrying these mini bottles around instead of buying bottled water from the convenience store. Simply top it up at your school's water cooler when you have finished all your water.

Also read:
15 Easy And Realistic Eco-Friendly Ways Beginners Can Fight Climate Change Besides Using Metal Straws
Honey products available
True to its name, Kakao Friends' Honey Friends collection also has jars of honey available for purchase: Wild Flower Honey with Apeach on the packaging and Lime Honey with Ryan as its featured star.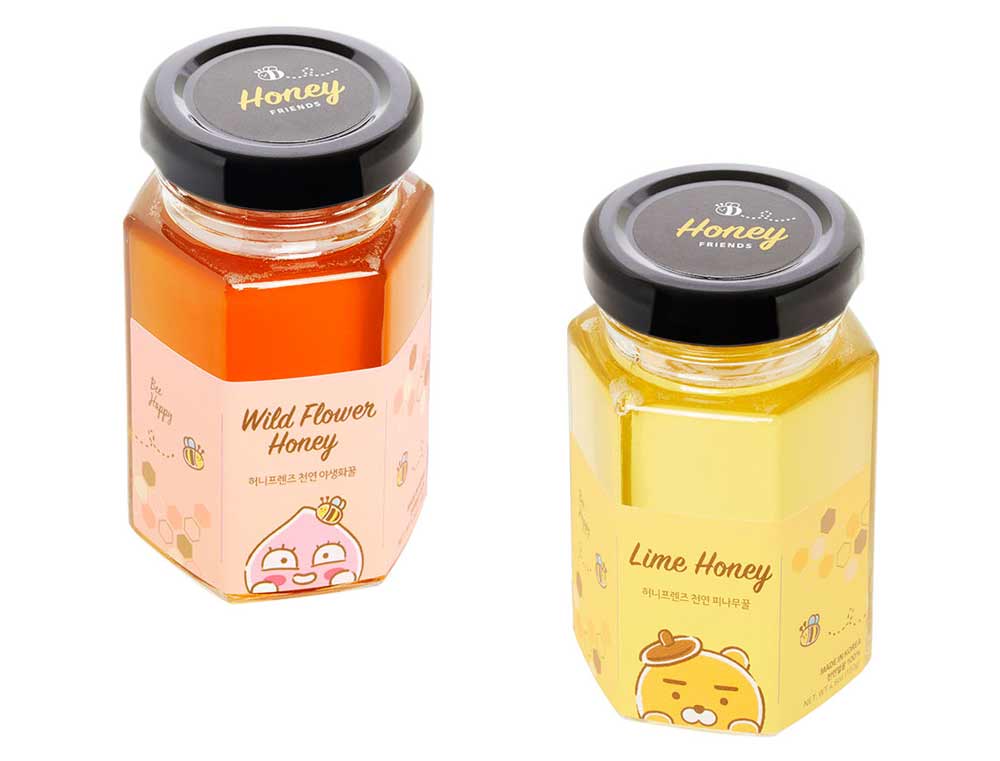 If you prefer to have a sweet treat once in a while, you might opt for this honey stick pack instead. Each pack has 1 of the 5 available flavours: Acacia Honey, Lime Honey, Wild Flower Honey, Honeydew Honey and Chestnut Honey.
Kakao Friends' Honey Friends Collection Reminds Us To Always Bee Calm
Keep calm, stay strong, and always bee fabulous with Kakao Friends' new Honey Friends collection of products.
They are available for purchase on the official Korean Kakao store.  
Also read:
This Pastel Pink Hello Kitty HDB Flat Cost $20K To Renovate And Is Every Sanrio Fan's BTO Dream Come True
All images: Source