Kakao Friends Block Calendar
If you've been wondering what our Kakao Friends pal Ryan has been up to, well, aside from keeping your room humidified, he'll also been making plans for 2022. 
This Kakao Friends block calendar features the bold-eyebrowed bear and his buddy Choonsik winding down in their comfy-looking bed. This means, instead of a regular paper calendar, you can countdown to the new year with a touch of cuteness. 
The calendar
Nothing beats being tucked under the covers with a good book on a cold, rainy night – Ryan can second that. The block calendar is shaped like a bed with a wooden frame and baby blue paw-printed bed sheets.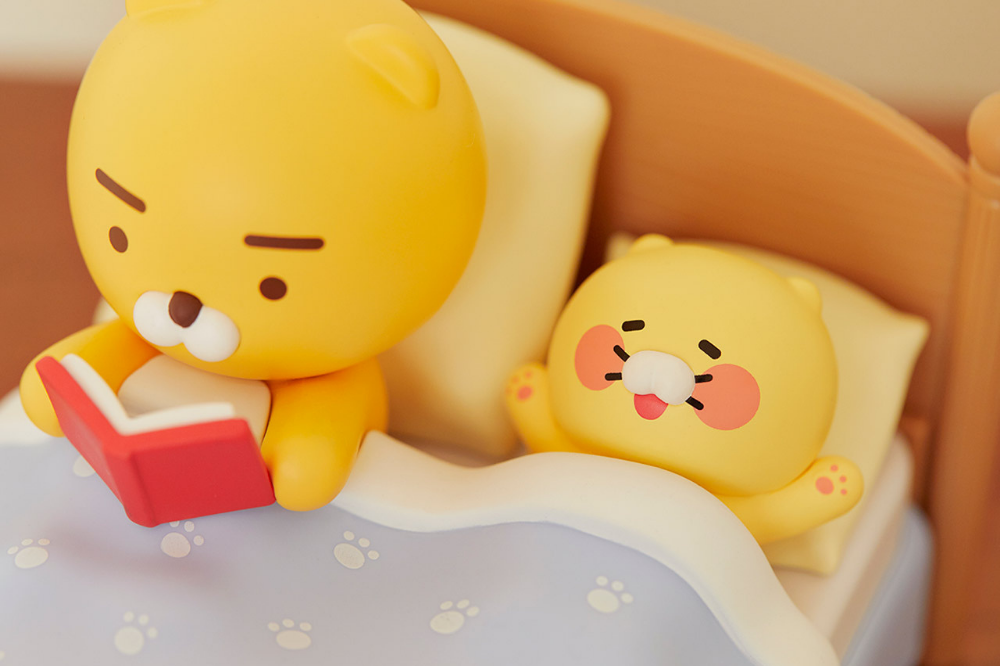 While Ryan is focused on reading, Choonsik, his cat compadre is already in dreamland with eyes shut tight and head laying on a large fluffy pillow.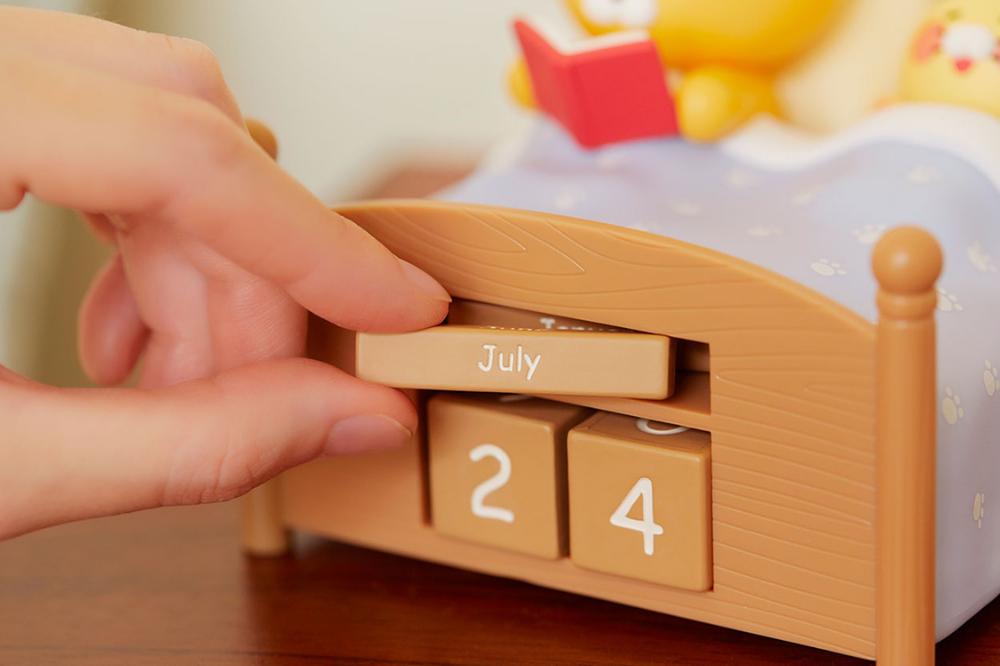 At the base of the bed, there's compartments cut out so you can fit blocks into it. The topmost compartment is for the month, and fits long blocks included in the set. For the specific date, there are 2 cube-shaped blocks which can be rotated to show every single day of the month. 
The best part – the calendar doesn't specify the year, so you can use it for 2022 and beyond.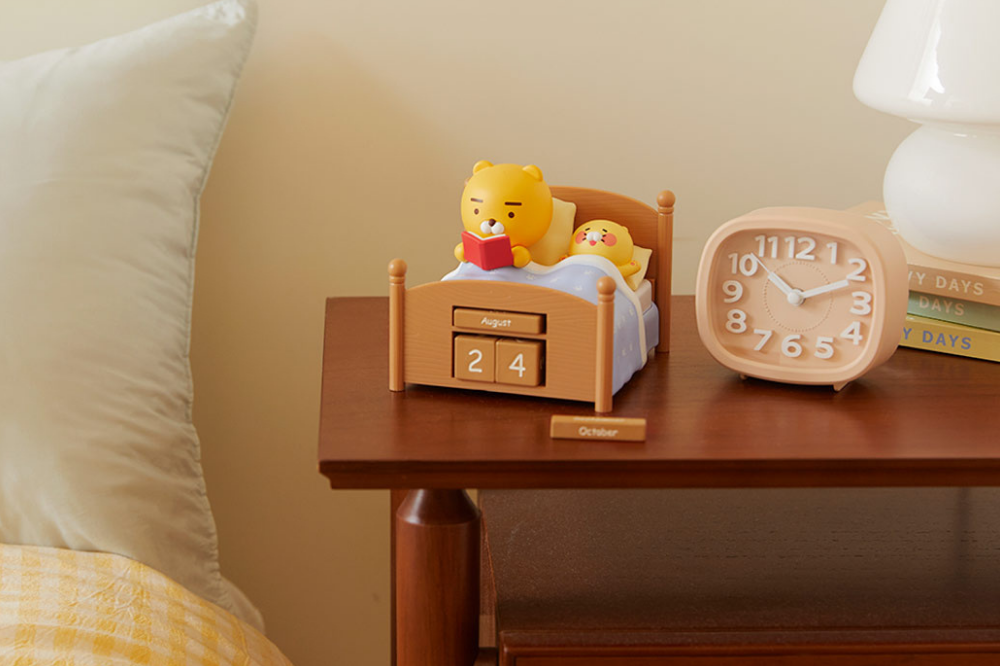 Given the compact size of the calendar and its unique design, you can set it down on your bedside table. This way, you have a convenient way to check the date and have company for your bedtime rituals. 
The Kakao Friends block calendar is priced at $36.33 (~S$49.01). 
This Kakao Friends Block Calendar Will Keep You Company This Coming 2022
Whether you're counting down to when the year finally ends or as an attempt to stay on track during 2022, this Kakao Friends block calendar is a worthy option to consider.
The calendar can be found on the Kakao Friends website, however it currently doesn't ship to Singapore unless with the use of a freight forwarder.  Alternatively, you can check out these Kakao Friends shower heads for more of Ryan. 
All images courtesy of Kakao Friends. 
Also read:
This Kakao Friends Humidifier Doubles As A Night Light To Get You Into Zen Mode At Home