Kakao Friends Showerheads
Although P2HA ended some time ago, heading to KTV outlets in Singapore is still not allowed. The only chance we get to sing our hearts out is at home while in the shower. To make your "stage" fancier, you can now install Kakao Friends showerheads that are shaped like microphones. 
Featuring characters like Apeach and Ryan, read on to find out more about these adorable showerheads. 
The design
The Kakao Friends showerheads come in 2 different colours, with Apeach in pink and Ryan in orange.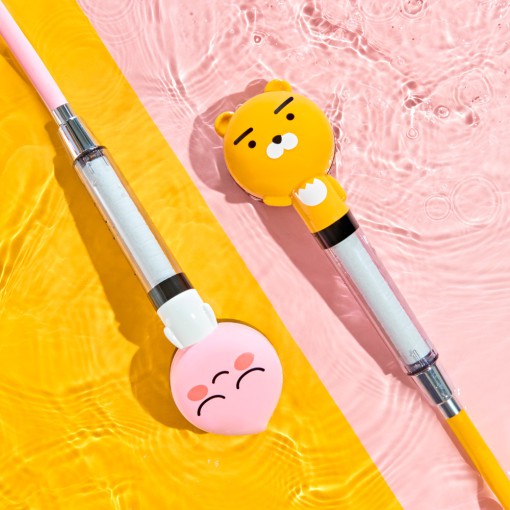 Source
Both of them follow the same design scheme, each with a figure character as the showerhead.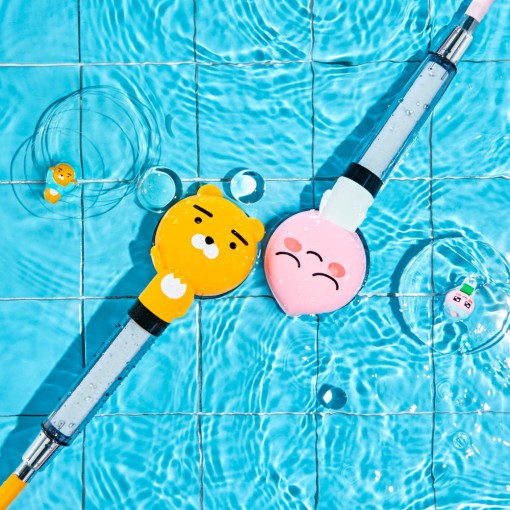 Source
Apeach looks peaceful and relaxed with its eyes closed. As for Ryan, it has one of his arms up as if it's waving to you. 
Completing the showerhead is the shower hose which comes in the colours respective to Apeach and Ryan.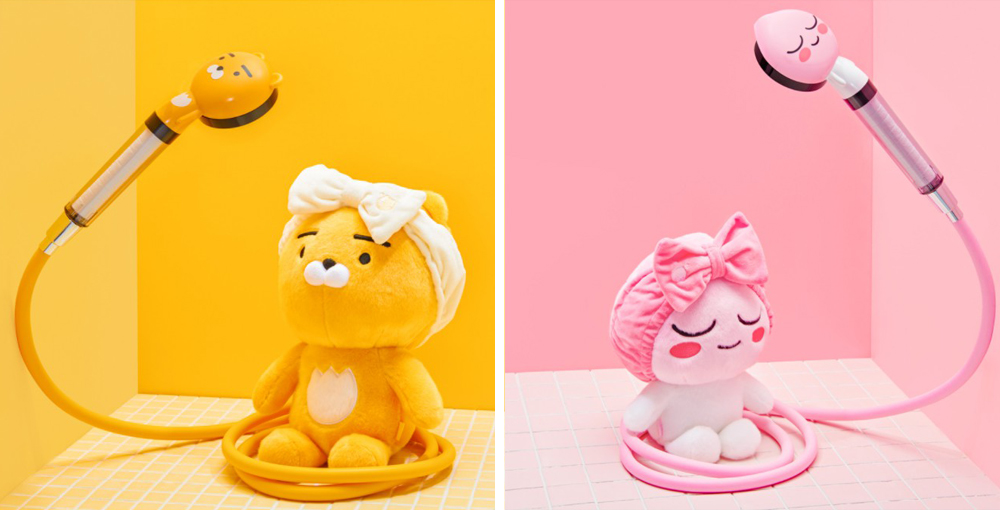 Source
With their vibrant appearances, these showerheads will definitely add a pop of colour to your bathroom ‒ both adults and kids will look forward to shower time with these.  
The function
Between the showerhead and the shower hose, there's a section where you can see the insides of the body filter as well.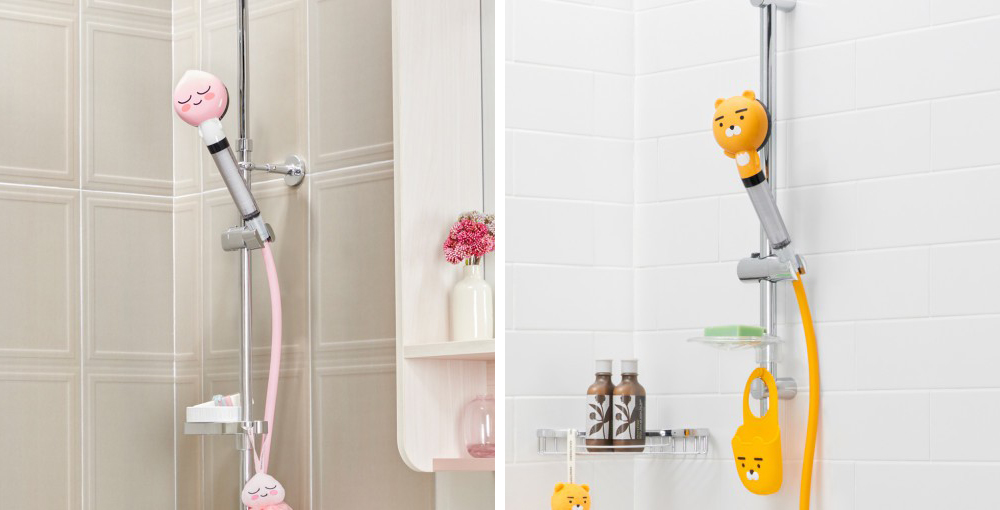 Source
The body filter helps to remove impurities and rust in the water so you can be assured that you're showering with only clean water.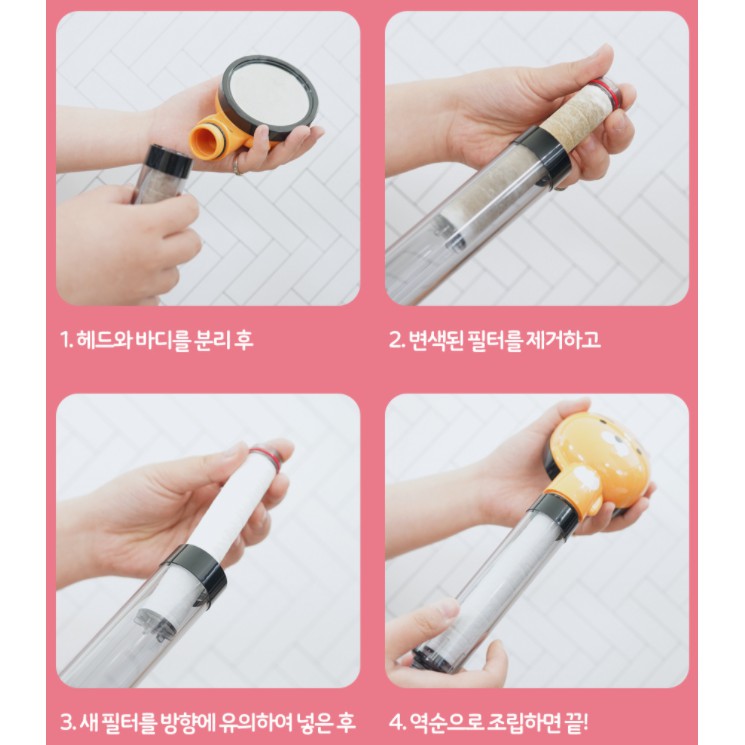 Source 
Once the filter turns yellow and grey, give the showerhead a twist and replace the filter with a new one. Since it's hard to tell just by the naked eye if the water is clean, such a feature is useful especially for those with sensitive skin.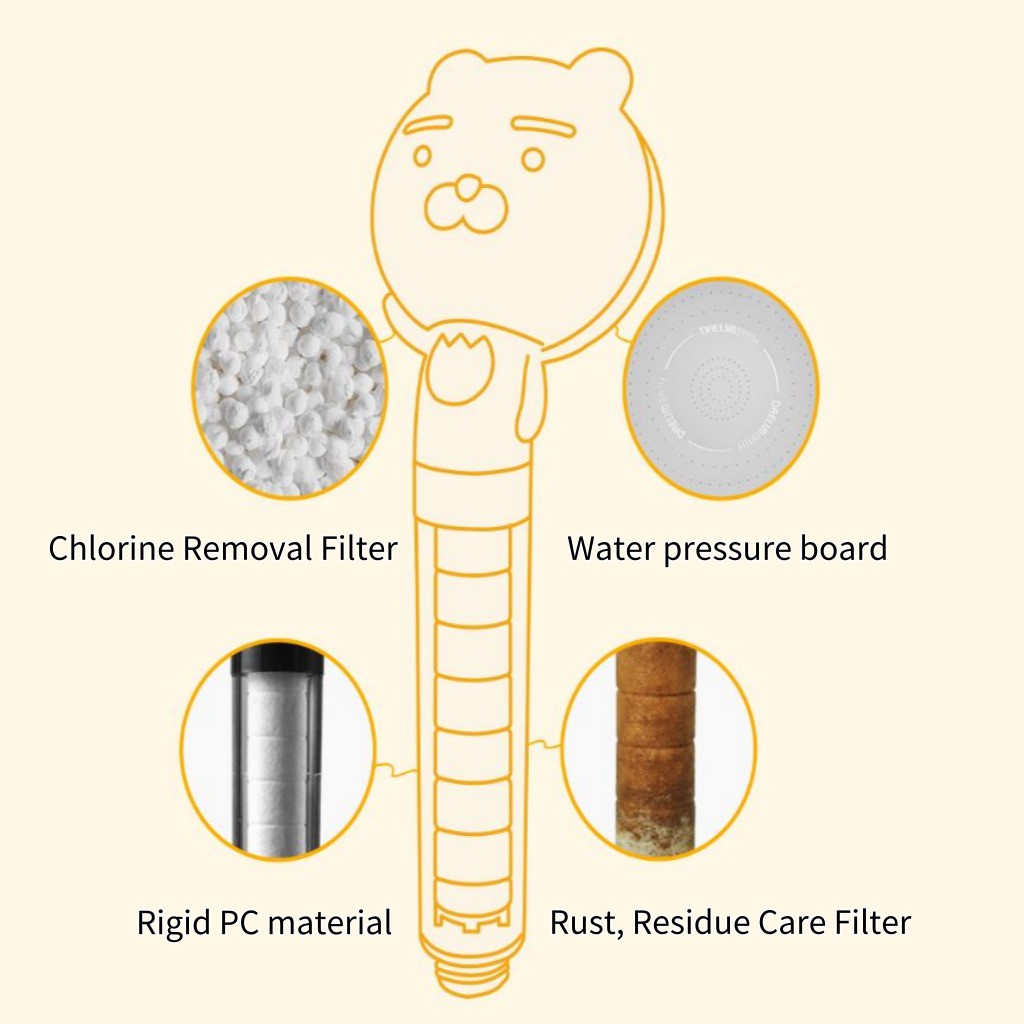 Source
At the top of the showerhead, you'll find the chlorine removal filter ‒ made from ceramic balls ‒ that removes harmful coliform and heavy metal. Plus, there are also fine felt pads inside that remove the impurities once more, doubling up on water cleanliness. 
Similarly, they can be replaced after using them for some time.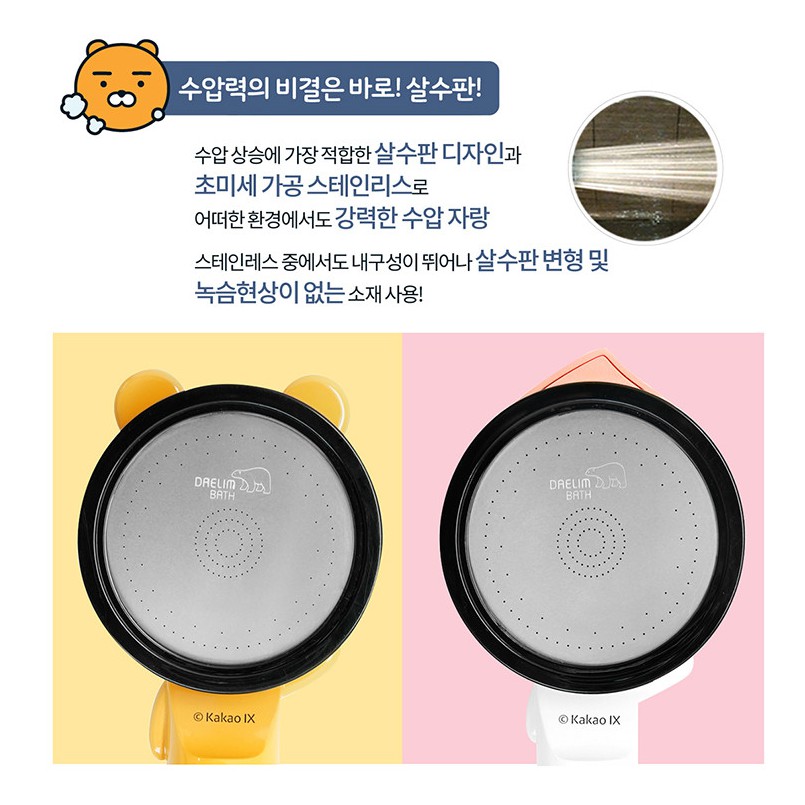 Source
On top of all those features, the showerhead comes with a micro-perforated water plate. Thanks to its powerful but soft hydraulic pressure, you can relieve the tension on your scalp and stiff shoulders. Not to mention, the spray angle covers a wide area. 
These Kakao Friends Showerheads Allow A Clean And Relaxing Shower Time
If you're bored of taking showers, perhaps it's time to swap out your standard showerheads with these adorable Kakao Friends showerheads. They are available for purchase on Shopee from $18.62. You can buy it in a set or opt for just the filters and shower hose. 
If you're looking for more Kakao Friends merchandise, check out these Kakao Friends massage guns. 
Also read: 
Kakao Friends' Autumn Story Series Is Bursting With Cuteness