Karl Lagerfeld Passed Away At 85
By now, you would have seen your friends post about Karl Lagerfeld's passing on social media. He was well-known for being the creative director of Chanel and Fendi.
Karl Lagerfeld would have made a model Singaporean. He worked hard till the end, directing the team for Fendi's fall/winter 2019 collection, scheduled to be shown in Milan this week. The latest Chanel Haute Couture collection, which he also worked on, was just presented last month.
Work is making a living out of being bored.
—Karl Lagerfeld
Losing Lagerfeld means not just losing his beautiful designs, but also a granddaddy from a world beyond millennial culture. He was old-world, but he was never old. He constantly reinvented himself, but also understood the value of staying put.
Like our parents, he worked at the same companies for decades, and never looked back.
Karl Lagerfeld's fashion career
At age 21, Lagerfeld won a fashion competition, sharing the podium with his rival and friend, Yves Saint Laurent.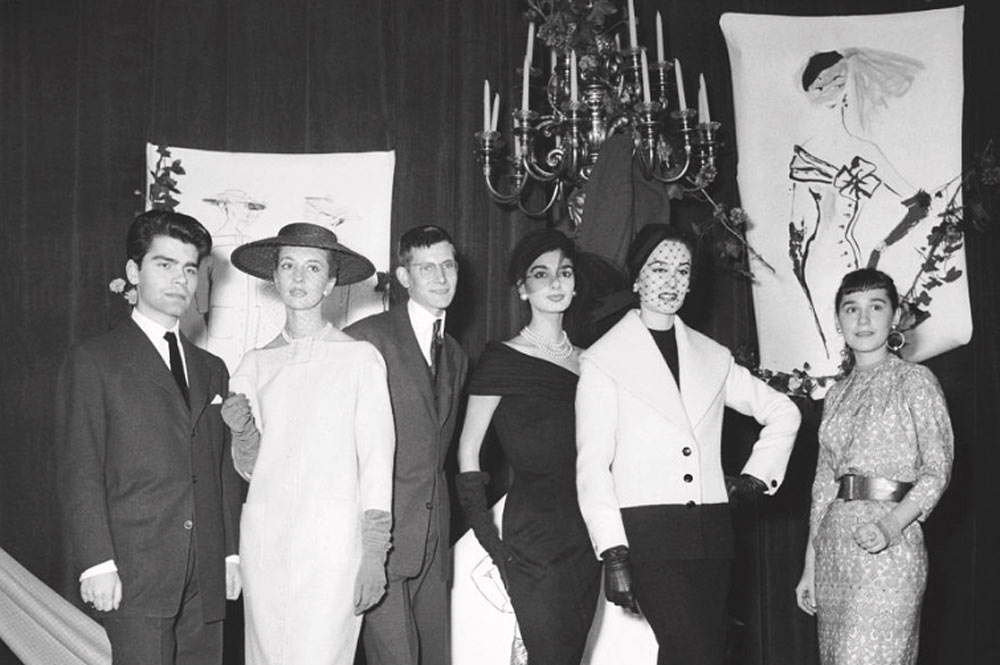 Karl Lagerfeld (extreme left) and Yves Saint Laurent (third from left) won the 1954 Woolmark Prize and would go on to conquer fashion for the next few decades
A young German designer, he joined Fendi in 1965 as head designer of its fur and ready-to-wear lines. He later also took over Chanel's design department in 1983, a year when millennials were being born.
When Lagerfeld took over the house, Women's Wear Daily (WWD) criticised him for committing "too many Chanel Dont's and not enough Do's." But like all employees, he needed time to grow into the role.
Eventually, he found his own style, winning over fashion critics with his playful, quirky designs. He constantly gave tribute to Coco Chanel, but never felt stifled by her legacy.
What I do Coco would have hated. The label has an image and it's up to me to update it. I do what she never did. I had to find my mark. I had to go from what Chanel was to what it should be, could be, what it had been to something else.
—Karl Lagerfeld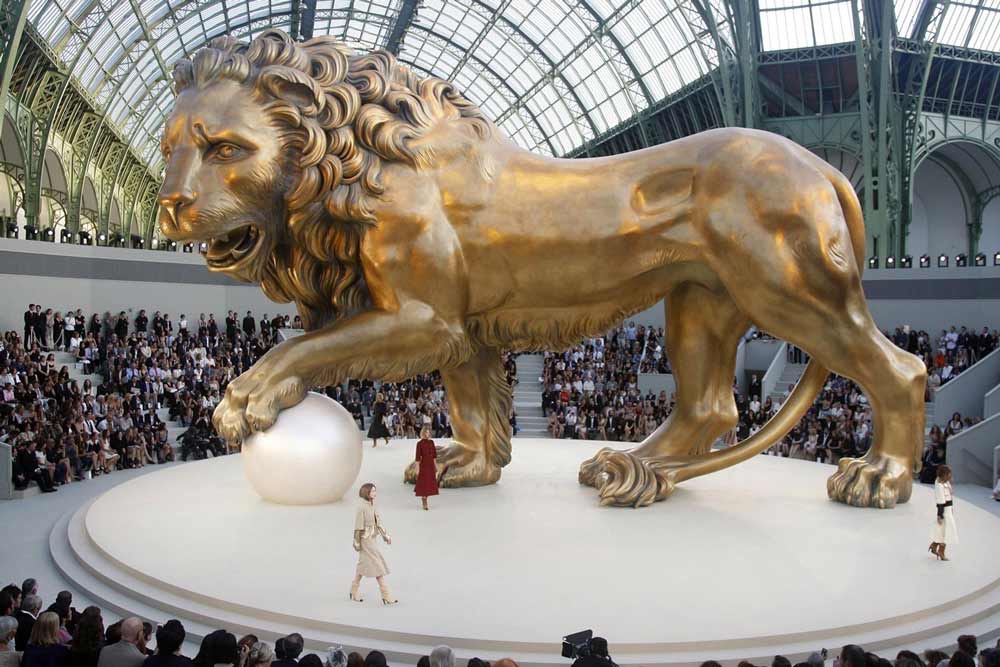 Lagerfeld designed outrageous sets like the above from Chanel's Haute Couture F/W 2011 show. The lion celebrates Coco Chanel's astrological sign, Leo
Karl Lagerfeld had a larger-than-life personality
Even though Lagerfeld achieved monumental success, he never took himself too seriously. Saying things like, "Chanel is an institution, and you have to treat an institution like a whore—and then you get something out of her," would get a designer fired today.
Fortunately, he established himself in a time where humour in its various shades was still accepted.
Uncle Karl, as Lagerfeld is affectionately known, was a controversial character. He fought publicly with celebrities. Once, he began designing a dress for Meryl Streep to go to the Oscars. However, she went with another designer who paid her to wear their design.
"A genius actress, but cheapness also, no?" Uncle Karl remarked.
He clapped back at critics who complained fashion models were too thin and said, "They are fat mummies sitting with their bags of crisps in front of the television, saying that thin models are ugly."
But he didn't just talk, he also walked the walk. He famously lost 40kg to fit into Hedi Slimane's Dior Homme suits instead of tweeting about why Slimane didn't design clothes for fat people.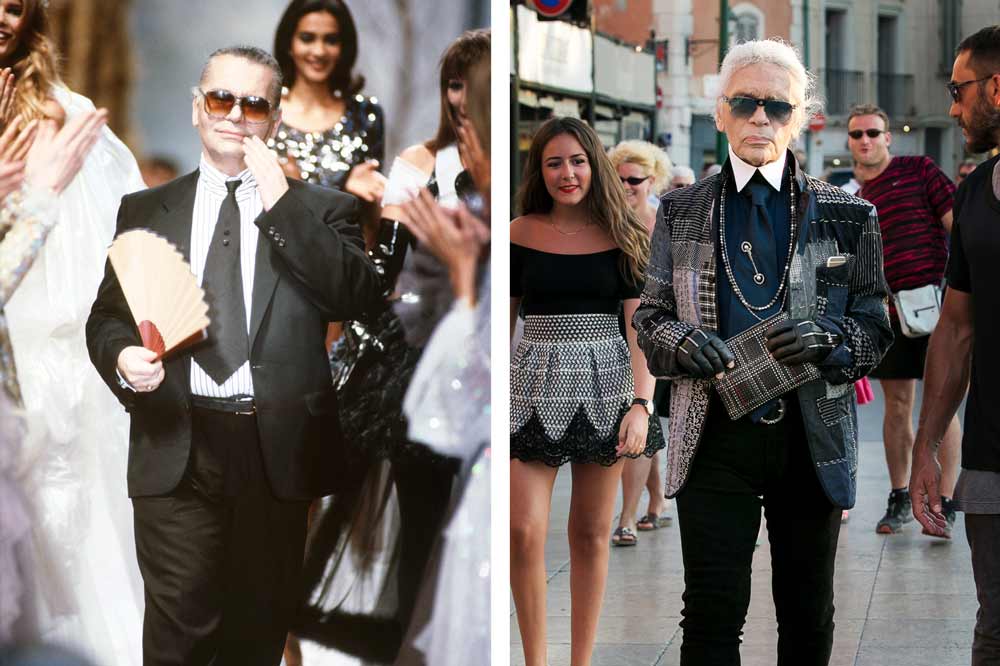 He always appeared in public with his signature white ponytail, sunglasses and a black suit, "I am like a caricature of myself, and I like that."
In this day and age of political correctness, where fashion brands have to constantly apologise for offensive designs, Uncle Karl's wit, fearlessness and values will be sorely missed.
You want to create boredom? Be politically correct in your conversation.
—Karl Lagerfeld.
Also read:
Ezra Miller's Eccentric Style Reminds Us To Dress For Ourselves
Karl Lagerfeld Was An Old-World Soul Who Worked Till The End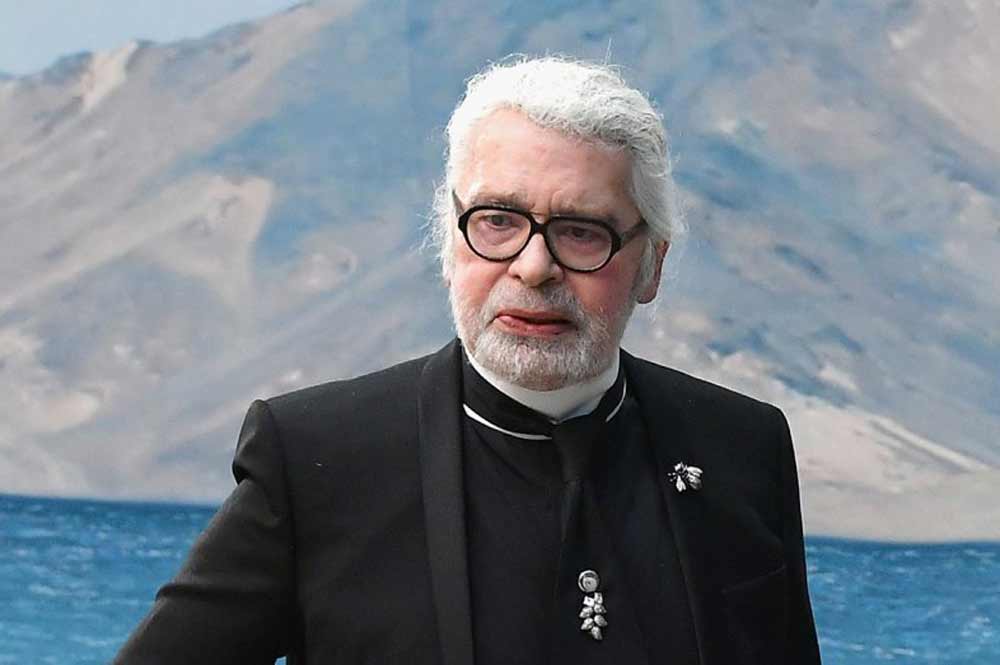 Uncle Karl represents an old-world rigour of standing by your values and letting your work do the talking. People respected him because he delivered, season after season, despite his political incorrectness. Even more so, in an industry that promotes novelty and youth.
He never waxed lyrical about the past despite being one of the oldest working designers, "When people talk about the good old days, I say to people, 'It's not the days that are old, it's you that's old.' I hate the good old days. What is important is that today is good."  
And unlike any of us, he worked years at a job till he passed.
He found something he loved and ploughed through thick and thin, controversies and accolades. In so doing, he created a legacy for himself, and inspired old and young alike.
Farewell, Uncle Karl, and may you continue to be a great showman in the after-life.  
I'm very much down to Earth—just not this Earth.
―Karl Lagerfeld
Also read:
Kylie Jenner's Evolution—From Reality TV Sidekick To Billionaire Style Icon
Cover image: Source