KFC UK's Bucket Hats & Accessories
Previously, Adidas x McDonald's launched a collaboration with hoodies, shorts and sneakers inspired by fries and happy meals. It seems like we can't get enough of fast food-themed merchandise, as KFC UK has recently announced a summer collection with fried chicken bucket hats and slides featuring Colonel Sanders. These adorable accessories will let you order your favourite 2-piece chicken meal in style.
Bucket hats and slides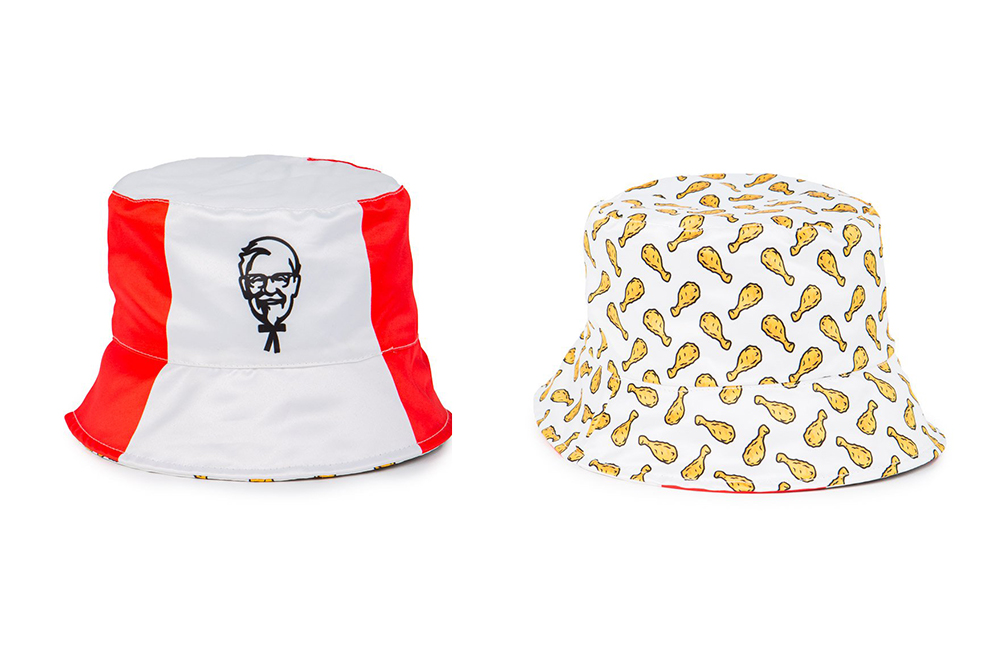 Everyone loves digging into a 10-piece chicken bucket meal and fighting over their favourite pieces with friends and family. The reversible bucket hat in this collection closely resembles the red and white container of a typical KFC bucket. 
Turning the hat inside out reveals a design of golden fried drumsticks you can switch out to when enjoying your meal. Plus, they also make for a bold fashion statement when outdoors.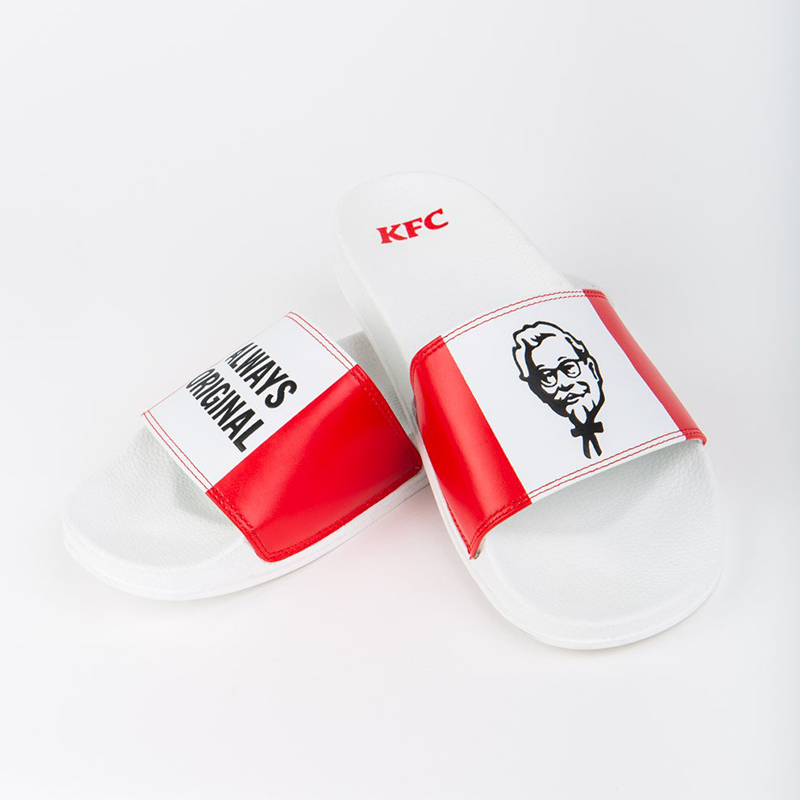 Complete your KFC-themed streetwear style with slides to go with your bucket hat. Whether you're going to the beach or your nearby KFC restaurant, these comfy slides in KFC's signature red and white colours can go perfectly for a casual outfit.
Also read:
This Adidas x McDonald's Collab Has Fries-inspired Apparel That Will Bring You More Joy Than A Happy Meal
KFC clothing line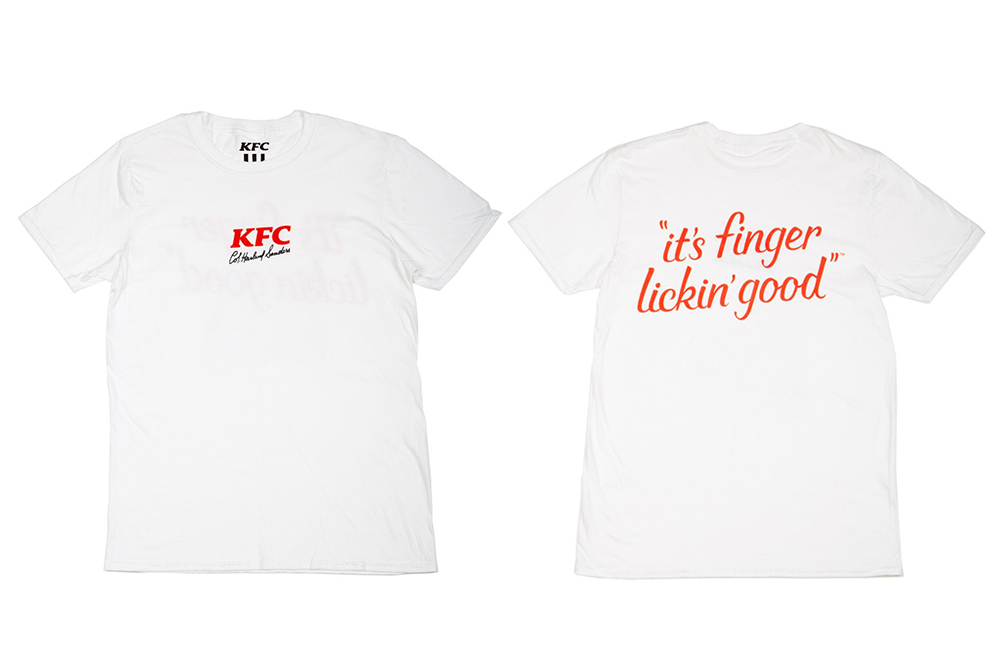 The new summer tees in this collection include a minimalist white t-shirt with the Colonel's signature print in front, along with KFC's slogan "it's finger lickin' good" at the back. As the weather will be consistently hot in the coming summer months, this light and comfy tee is great for a day out with your friends.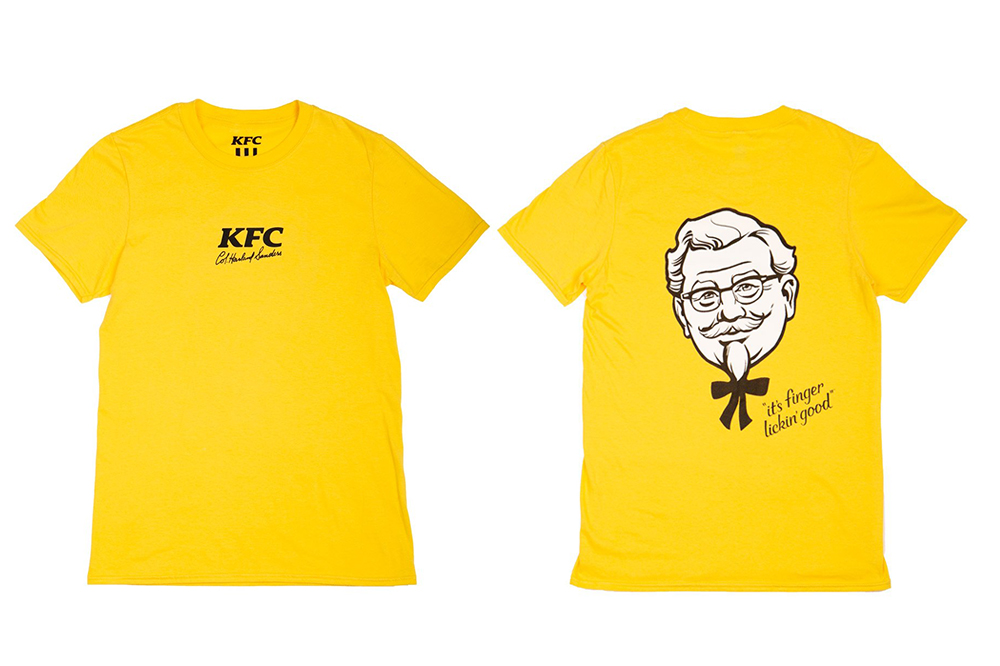 A similar design is also available in yellow, this time with the Colonel's iconic face illustration on the back instead.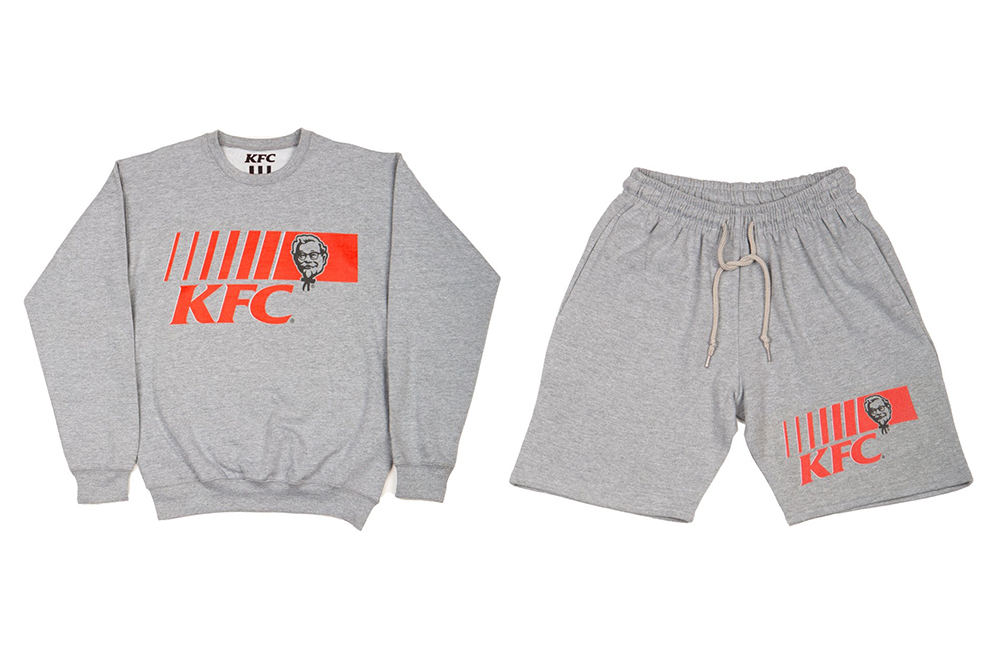 While we're all still working from home during this period, get your hands on these comfy loungewear in the form of sweaters and shorts. Designed with KFC's 1991 logo, this matching twin set can also double up as athleisure wear.
Accessories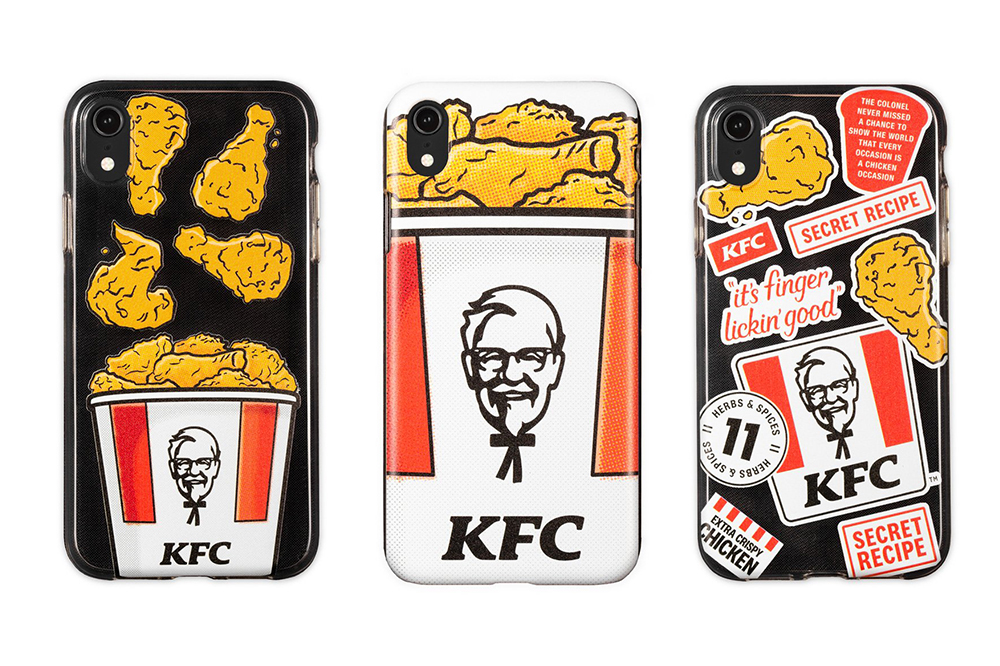 In previous collections, KFC UK has also launched accessories such as phone cases, mugs and bottle openers in graphic designs of chicken drumsticks. Fried chicken fans who can't get enough of these graphics can also get a matching phone case in 3 different designs.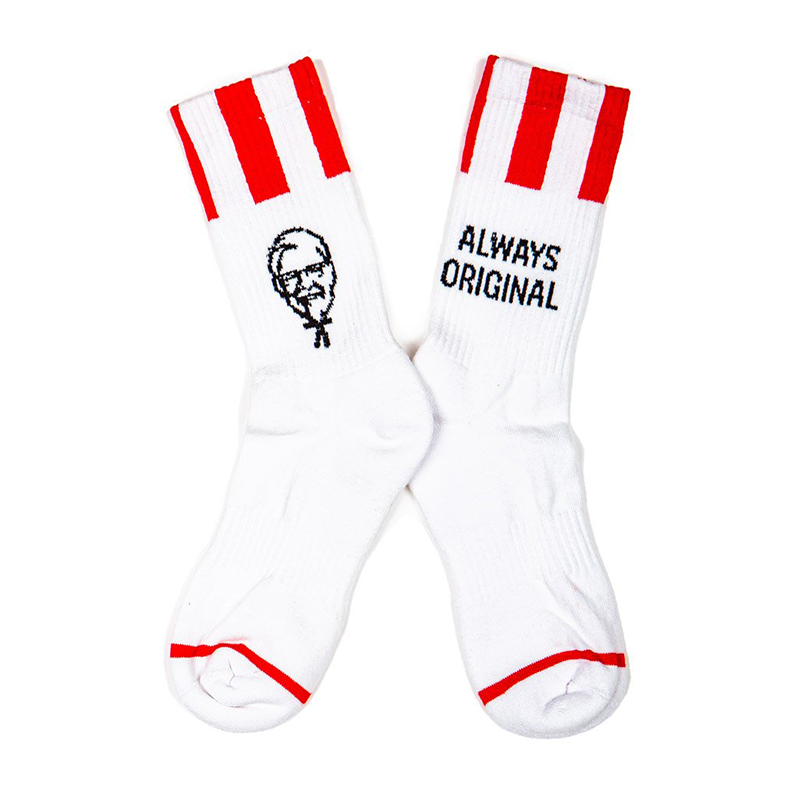 Recently, the socks-and-sandals combination has slowly shifted to a socks-and-slides look among Gen Zs instead. Get a matching pair of Colonel socks with the slides in this collection—a unique combination that will truly make your friends go "what are those!?"
These KFC Bucket Hats Will Let You Show Your Fried Chicken Love
Grab your chicken-sharing buddy with you, as these KFC bucket hats, slides and other accessories can make a perfect couple set for foodies. You can find the full summer collection as well as previous collections on KFC UK's online shop. Unfortunately, shipping is only available in the UK and Ireland for now. You might have to use freight-forwarding services such as Airfrov, or keep a lookout on other platforms such as Amazon UK in case they decide to release the items there. 
All images courtesy of KFC UK.
Also read:
7-Eleven Sweden's Pyjamas Set Is Chic, Comfy & Convenient, You'll Want To Wear It 24/7