KFC x Karl Lagerfeld
KFC is no stranger to collaborations. The fried chicken chain teamed up with Crocs earlier this year on a pair of KFC x Crocs fried chicken clogs. It's also dipped its toes into the world of fashion. Remember the limited edition KFC sneakers from last year, starring Colonel Sanders? Well, now it's KFC China's turn to get in on the fun. The KFC x Karl Lagerfeld collection celebrates the 80th anniversary of KFC's Original Fried Chicken with 2 limited edition bags.
The late Karl Lagerfeld might have been best known as the creative director of major fashion houses, Chanel and Fendi. But he was also behind his own eponymous label, which has a more youthful and modern sensibility.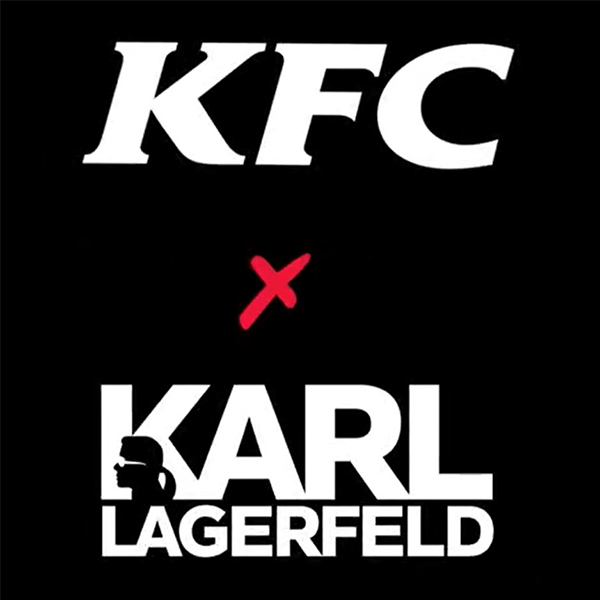 Source
For this KFC x Karl Lagerfeld collab, the designers were inspired by one of the brand's own bag designs, as well as its signature black and white colour palette.
The bags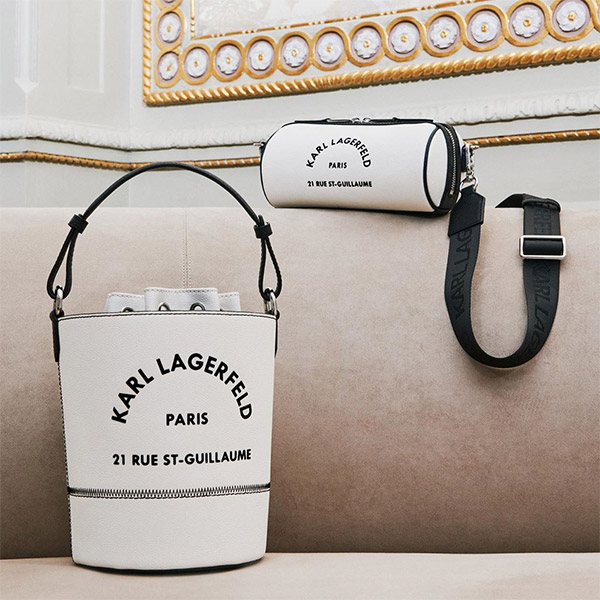 Source
First, let's take a look at Karl Lagerfeld's own bucket bag. The words "21 Rue St-Guillame" on the bag refer to the address of the building in Paris that housed the legendary designer's office and studio.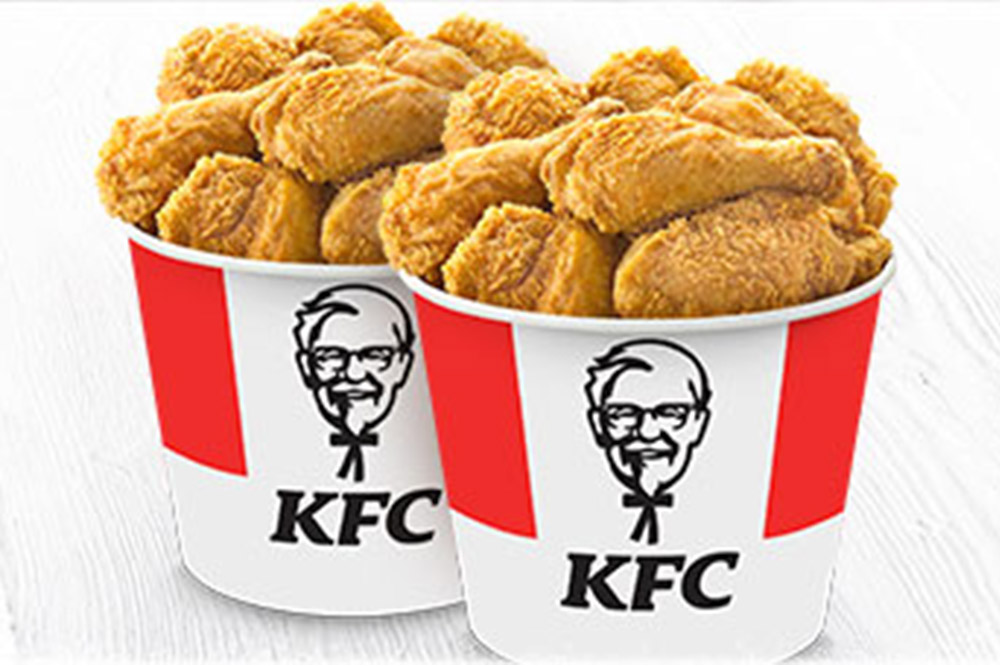 Source
Next, for those who need a refresher, here's a picture of KFC Singapore's fried chicken buckets.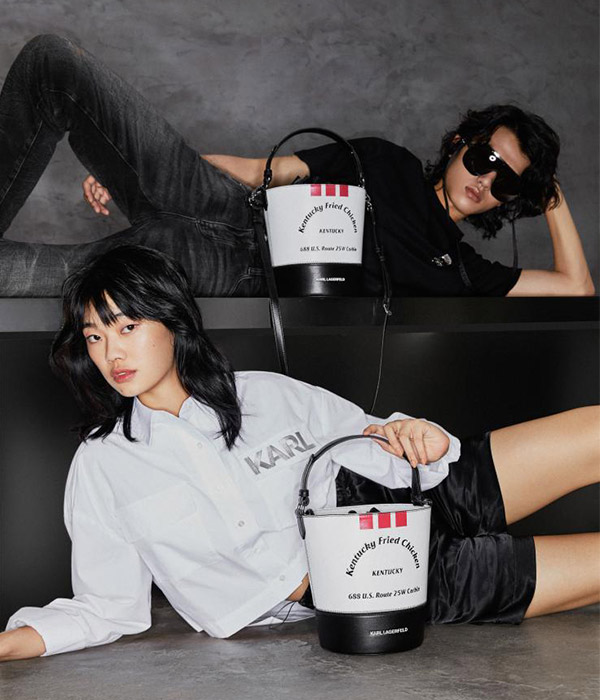 Source
Now, presenting: the first KFC x Karl Lagerfeld bag. Who knew the iconic KFC fried chicken bucket you knew and love could look so classy?
The limited-edition bucket bag is a witty replica of the original Karl Lagerfeld design, including the round top handle and drawstring fastening. Branding-wise, the name "Karl Lagerfeld" on the top half has been moved to the bottom of the bag and replaced by "Kentucky Fried Chicken". The word "Paris" now reads "Kentucky". As for the address, Lagerfeld's office has been replaced with the first KFC outlet in the world.
The best part is the 3 red stripes on the top, which perfectly pay homage to the OG bucket in a subtle and stylish fashion.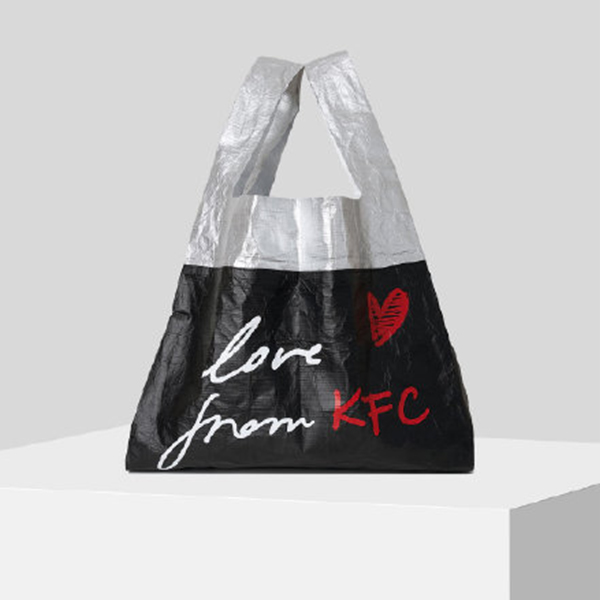 The second bag is reminiscent of the plastic bag your takeaway order comes in. Except instead of environmentally unfriendly and flimsy plastic, this rendition is made of durable DuPont paper.
Source
The black and silver colour palette and "love from KFC" are again a reflection of the Karl Lagerfeld brand DNA. Not convinced? Just peep this Karl Lagerfeld tote bag for proof.
KFC x Karl Lagerfeld Collection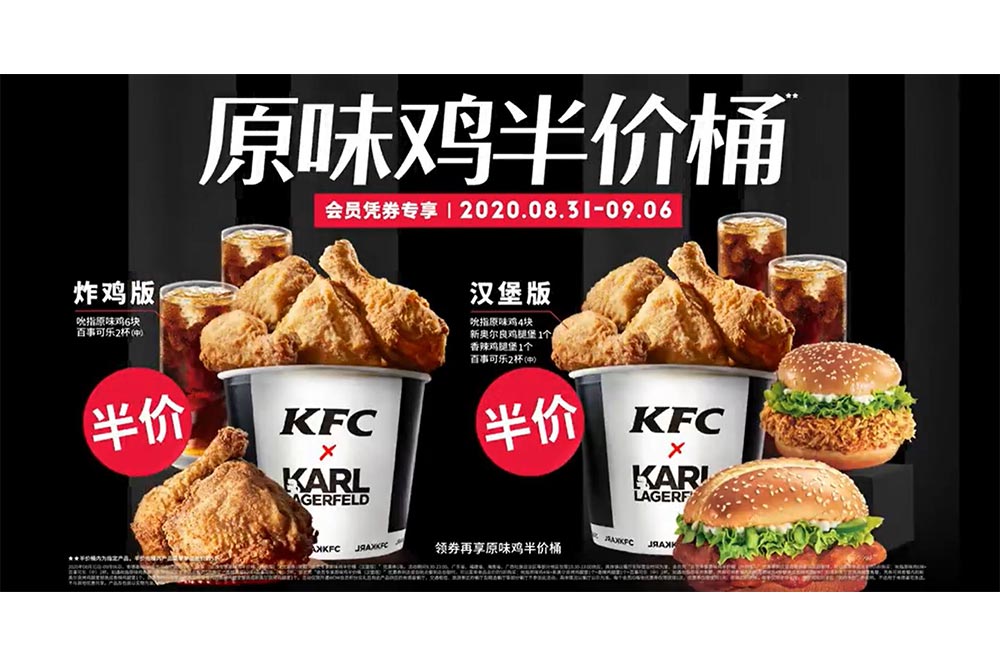 Source
During the promotional period, KFC China's actual fried chicken buckets were also decked out in limited edition co-branded packaging. Unfortunately, besides a giveaway via a live broadcast on 4 September, no other details have surfaced on how to score the 2 KFC x Karl Lagerfeld bags. But if you've decided that you need the bucket bag in your life, the Karl Lagerfeld calf leather bucket bag is retailing for $411 on Farfetch.
Also read: 
Karl Lagerfeld's Death Marks The End Of An Era When People Stayed At Their Jobs